How To Get Glowing Skin In 2 Weeks
Mohini Banerjee
Updated At 13 Sep 22
If you are wondering how to get glowing skin naturally or how to get glowing skin in 2 weeks, then you have come to the right place.
We have compiled a guide on how to get glowing skin in 2 weeks. The guide covers the following glowing skin secrets:
How to get glowing skin in 2 weeks - 5 Things you must know
Diet for glowing skin for 2 weeks
Top 10 foods for glowing skin
Fruits for glowing skin
Foods to avoid for glowing skin
Glowing skin tips
Home remedies for glowing skin
Exercises for glowing skin
Frequently asked questions on glowing skin food, exercise
How To Get Glowing Skin In 2 weeks - 5 Things You Must Know
Getting glowing skin naturally is difficult and if you are looking for a shorter time duration of 2 weeks to achieve the same, then you need to know the following things.
Diet - Following a strict diet which is the right mix of carbohydrates, proteins and fats is extremely important. We have captured the detailed diet plan for glowing skin below.
Water Intake -Hydration is key to glowing skin. Hence the water intake becomes crucial. Try to consume atleast 2-3 liters of water daily.
Workouts - Exercises and a regular workout routine is important too. Exercises also help in opening the pores which allows the skin to breathe.
Avoid Certain Foods - You can certainly increase the fruits intake, but make sure you know which foods to avoid as well. To know the list of foods to be avoided, do read on as we have captured the details below.
Sleep - A regular sleep of 7 - 8 hours in the night is key to glowing skin.
If you want to know how to get glowing skin naturally in a week, then the above 5 things are still applicable.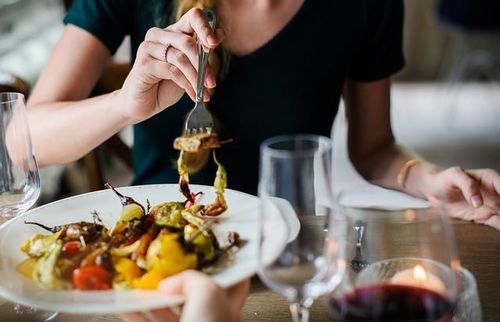 How To Get Glowing Skin In 2 weeks - Diet Plan You Must Follow
If you want to dedicate your diet to food for glowing skin, then you might have to make some changes. Following this diet for glowing skin will give you results over a span of two weeks.
Early Morning: Begin by having a cup full of water mixed with half a lime, some aloe vera juice and a spoon of honey. This combination is very effective in burning off the extra fat.
Breakfast: Have one cup of green tea or a glass of soya milk along with a boiled egg or low fat oatmeal. You can also have 2-3 almonds as they are known to make skin healthy.
Mid-morning: If you want to sneak in a quick snack, then you can have a cucumber or a cup of fresh yogurt.
Lunch: Your lunch should contain little carbs. Have some veggies along with grilled fish or chicken. Add a small cup of brown rice if you wish.
Evening: Have a glass of any freshly pressed fruit or vegetable juice.
Dinner: Chicken or fish stew with a flatbread is the perfect meal.
You can play around with the choices of food for glowing skin so that the plan does not become monotonous. If you have time, have a glass of turmeric milk before going to bed.
Do note if you want to know how to get glowing skin in a week then the above diet plan can work as well, however, the extent of weight loss would be lesser. Always make sure that your diet contains a healthy mix of carbohydrates, fats and proteins when you are looking for weight loss.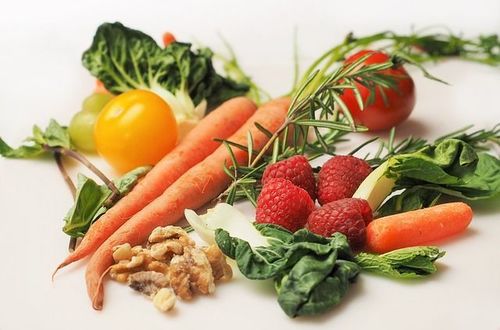 Top 10 Foods For Glowing Skin

1. Tomatoes: Lycopene improves the collagen strength of the skin which makes it firmer and more beautiful. It can also protect the skin from harmful UV rays.

2. Carrots: Enriched with beta-carotene and vitamin A, carrots make your skin look well nourished and healthy. They also have antioxidants which are good for the skin.

3. Turmeric: Having raw turmeric will lighten your skin and reduce pigmentation. Rich in antioxidants and curcumin, it can be had whole or mixed with other dishes.

4. Papayas: Containing powerful active enzymes, papayas have an anti-inflammatory effect on the skin. They are also rich in Vitamin C.

5. Eggs: The yolk has a lot of vitamins which replenish the skin and help it glow. It also contains biotin which is known for its beautifying qualities.

6. Avocado: The monounsaturated fatty acids in avocados help to hydrate your skin and keep it from sagging.

7. Spinach: The folate and vitamins in leafy greens make spinach a must-have.

8. Fatty Fish: Salmon and mackerel are rich in omega-3 fatty acids which help to keep the skin supple and moisturised.

9. Dark Chocolate: The antioxidants present in cocoa improve the texture of the skin.

10. Berries: These are some of the best fruits for glowing skin as they contain a high amount of antioxidants.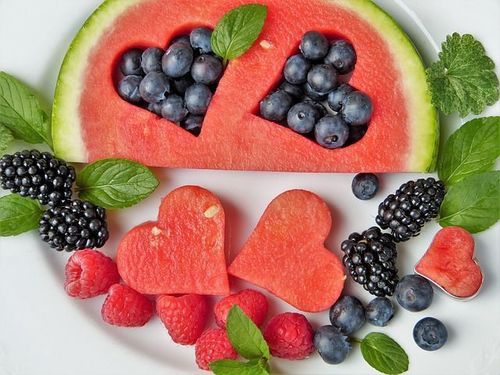 Fruits For Glowing Skin

1. Lemon: This natural bleaching agent is rich in vitamin C and antioxidants which help the skin to look fairer and smoother. It is one of the best fruit for skin.

2. Orange: Being a citrus fruit, it flushes the body with vitamin C which prevents damage to the skin making it one of the best fruits for glowing skin.

3. Cucumber: The high water content helps to soothe the skin so that it retains its natural glow. It also has antioxidant properties that can heal the skin.

4. Banana: Enriched with dietary fibre, vitamins and minerals, bananas help to moisturize the skin so that it looks radiant.

5. Kiwi: The vitamin C in kiwi helps in collagen synthesis, and also protects the skin from damage caused by radicals.

6. Beetroot Juice: With anti-inflammatory properties, the juice provides the body with iron and potassium that purify the blood. Have this juice for glowing skin.

7. Aloe vera juice: Aloe vera is a miracle ingredient for any skincare regime. It has both anti-bacterial and anti-inflammatory properties which help keep the skin blemish-free. It is one of the best juice for glowing skin.

8. Ginger juice: Ginger provides the body with vitamin B6 and anti-aging antioxidants that help strengthen the skin.

9. Apple Juice: The collagen in apple helps to keep the skin taut which, in turn, increases its radiance.

10. Kale Juice: Kale helps to repair skin damage and restore its beauty. It also eliminates toxins from the body.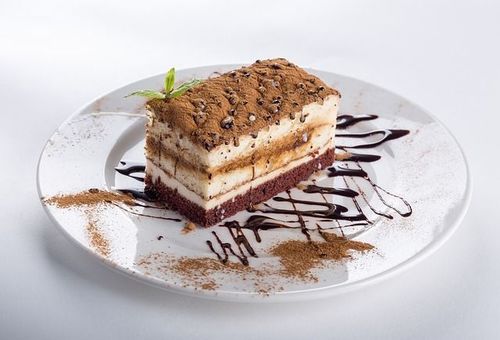 10 Foods To Avoid For Glowing Skin

1. Alcohol: Excessive alcohol is known to dry out the skin which can make it rough and dry over time.

2. Sugar: Sugar can affect your skin negatively by weakening its barriers to damage. Try to cut down on sugar as much possible.

3. Pasta and bread: Rich in carbohydrates, white bread and pasta can ruin the texture of your skin and aggravate acne.

4. Cakes and pastries: These products combine sugar and flour, both of which can cause lasting damage to your skin.

5. Artificial additives: Some processed foods contain artificial preservatives, colours, flavours which might contain harmful chemicals.

6. Coffee: Having too much caffeine can cause your skin to appear dull and aged.

7. Fast foods: Junk food has too much oil which can assist bacterial formation on the skin.

8. Salt: Having raw salt can puff up your skin and cause facial bloating.

9. Dairy: Being pro-inflammatory, dairy products can inflame your skin and cause acne.

10. Soda: Cut down on cold drinks completely if you want radiant skin.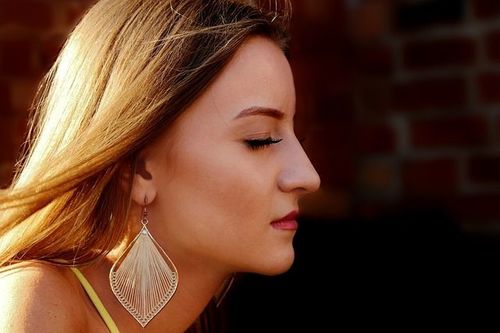 Glowing Skin Tips
Following these beauty tips for glowing skin can really make a difference.
Drink at least 10 glasses of water in a day so that your skin remains hydrated.
Get 8 hours of sleep every night because physical exhaustion can make your skin dull and sallow.
Exfoliate your skin properly 3 times a week so that dead skill cells do not cover the inner glow of your skin.
Establish a proper night routine and follow it without fail. Cleanse your face first and then massage oil or moisturiser in circular upward motions.
A toner or an astringent can be really helpful when you need a quick fix to restore life to your skin.
Home Remedies For Glowing Skin
If you are looking for how to get glowing skin naturally in a week, then the DIY home remedies for glowing skin can help immensely.
These DIY face packs for glowing skin are easy to use but very effective.
1. Banana Honey
Ingredients: 1/2 banana, 1 teaspoon honey, 1 teaspoon yogurt, rose water.
How to: Mix all the ingredients and apply the pack on your face. Keep it for 15 minutes before washing it off.
Frequency: Twice a week.
Benefits: Banana and honey supply the body with antioxidants. The former also nourishes the skin.
This face pack for glowing skin is very effective.
2. Oatmeal
Ingredients: 2 tsp of oatmeal, 1 tsp of sandalwood powder, lemon juice.
How to: Make a thick paste and apply it on the face. Wash it off after it dries down.
Frequency: Twice a week.
Benefits: Oatmeal acts as an exfoliating agent while sandalwood brightens the face.
3. Papaya
Ingredients: Mashed papaya, 1 tsp aloe vera gel, red clay and rose water.
How to: Make a thick paste. Keep it on your face for 20 minutes till it dries down. Wash it off.
Frequency: Thrice a week.
Benefits: Papaya has papain that unclogs pores and deeply exfoliates the skin. The aloe vera gel soothes your face.
Also Read: Top 9 Reasons Of Premature Aging Of The Skin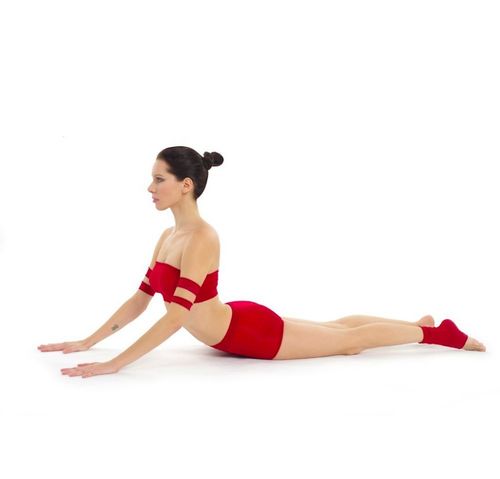 Exercises For Glowing Skin
If you want to know how to glow skin, then you cannot skip out on exercise.
Yoga for glowing skin is found out to be very effective, so if possible try to incllude yoga in your exercise schedule.
Face yoga exercises for glowing skin can do wonders for your skin as well.
Face Yoga Exercises
Here are the 2 face yoga exercises which you can do anywhere.
Pout and purse your lips, and then smile as much as you can. Hold the face for as long as you can and then relax. Repeat it five times a day. You can take it to the next level by pumping your cheek muscles.
Try to make the "O" shape with your lips and then smile without distorting the shape. Hold it for 10 seconds and then relax. Repeat 3-5 times every day.
The following yoga positions also help to keep your skin smooth and glowing.
Bhujangasana: One of the best yoga for glowing skin, this pose keeps helps improve blood circulation to give you clear and smooth skin.
Matsyasana: It helps improve the elasticity of the skin so that it appears tauter.
​Sarvangasana: It increases the blood supply to the face which helps the skin to look healthier and flushed.
Now that you know how to get glowing skin in 2 weeks, what are you waiting for?
Also Read: Ayurvedic Skincare Routine To Get Glowing Skin
Frequently Asked Questions On Glowing Skin
1) Which is th Best fruit juice for glowing skin?
Orange juice helps in collagen and elastin formation which makes the skin firmer and smoother. It is enriched with antioxidants that help improve the texture of the skin so that it looks radiant.
Apple juice also has collagen which lends elasticity and brightness to your face. Both these juices fight signs of aging.
2) How much water should I drink for glowing skin?
You should drink more water than the usual amount if you want your skin to glow.
Doctors recommend having six to eight glasses of water every day, but you have to drink at least ten glasses no matter what season it is if you want your skin to attain that radiance.
3) What food should I eat more to get glowing skin?
Protein foods like fish, lean meats and eggs flush the body with amino acids that help in the production of collagen. This helps the skin remain firm and glowing.
Fatty fish such as salmon, mackerel and sardines provide the body with emollients which keep the skin hydrated and plump.
4) Which fruits are good to get fair skin?
There are a large number of fruits that will help you get glowing skin. The most common ones are pomegranate, banana, watermelon, papaya and kiwi.
You can have them whole or make a smoothie.
5) Which vegetables are good for skin?
Carrots, tomatoes, spinach, kale, broccoli and bell pepper are the vegetables to have if you want your skin to glow like never before.
6) Which face pack works best to get glowing skin?
You can make a mask with cocoa powder and coffee powder to apply on your face if you want glowing skin.
Mix them in milk to create the paste. Use it thrice a week if you want to see results.
7) How to get glowing skin naturally in a week?
To make sure you get a glowing skin naturally in a week, it is very important to follow a strict diet. Do check the diet plan and follow a similar one which suits your taste.
Additionally, exercises, yoga and a regular workout routine will also help immensely. Most importantly, ensure that you drink lots of water as hydration is key to get a glowing skin.
Related Articles: