25 Best Heart Shaped Face Hairstyles For Men - 2023
KRITIKA GUPTA
Updated At 30 Oct 23
A heart-shaped face hairstyle for males is one of the most appealing thing to men. You can pull off almost any hairstyle, but in this guide, we'll look at the best men's hairstyles for  heart-shaped faces.While there are many slightly nuanced men's hairstyles to suit your head shape, not all can give you a flawless look. You deserve the best, and each of the hairstyles listed below will deliver. However, before styling your hair, make sure it's clean and properly dried, and use hairspray to keep your style in place when you're finished.
Here are some of the best men's hairstyles for heart shaped face.
25 Best Hairstyles For Heart Faced Male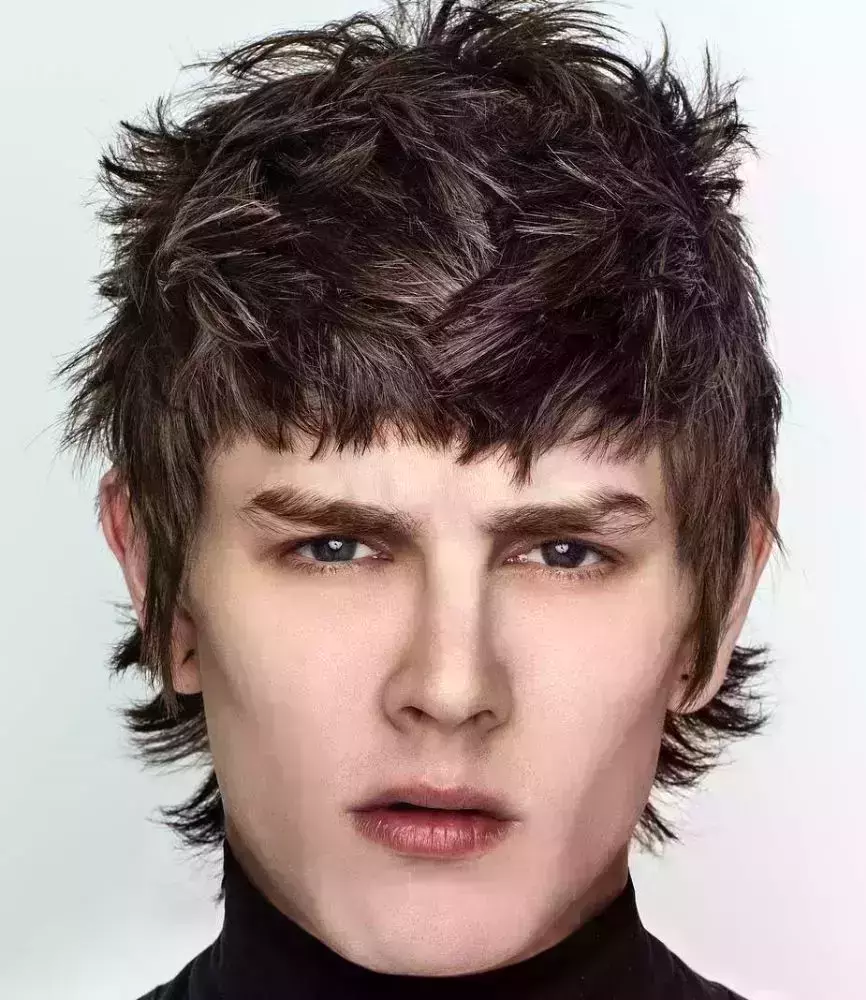 1) Lengthy Fringes
Long hair fringes in the front will help to narrow down your overly broad forehead and make it appear more uniform with the width of your cheeks. As a result, your temples appear wider and your face appears oval or round. You can also grow a beard to go with it to conceal your smaller jaw.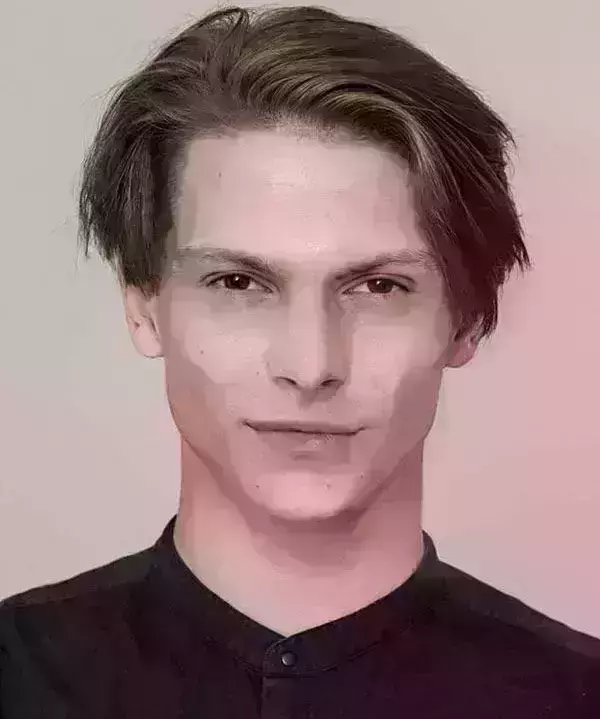 2) Side Part Fringe
This medium haircut conceals a portion of the brow with a fringe that sweeps to the side. The hair on one side of the head can be cut short, and the fringe from the opposite side of the head can cover this side. It's ideal for men looking for heart-shaped face hairstyles for male because it conceals wider foreheads and elevates narrow chins.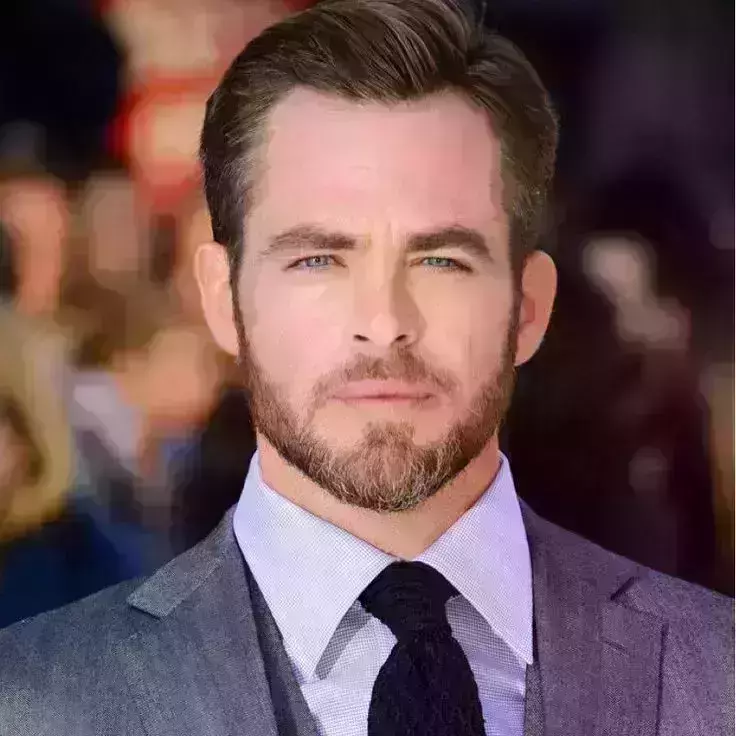 3) The Classic Quiff
This hairstyle, like the classic side part, may include a side part, but not entirely. The hair in the front can be long, like the long fringe, but for a laid-back look, push the fringe back. It gives you a voluminous and textured look, and you can make it messy if you want a fuzzy but decent look. One of the best business haircuts with beard, the classic quiff is always in trend.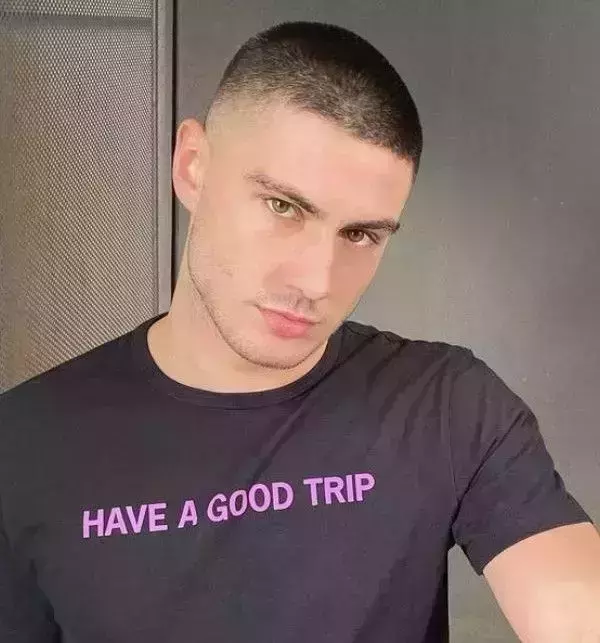 4) Buzz Cut Skin Fade
The buzz cut hairstyle is one of the best ways to style your hair for a well-groomed appearance. Buzz cuts, contrary to popular belief, can look fantastic on men with heart-shaped faces. A buzz cut with a skin fade is a fantastic option that you should not overlook. You can also opt for a low fade haircut as it looks equally good.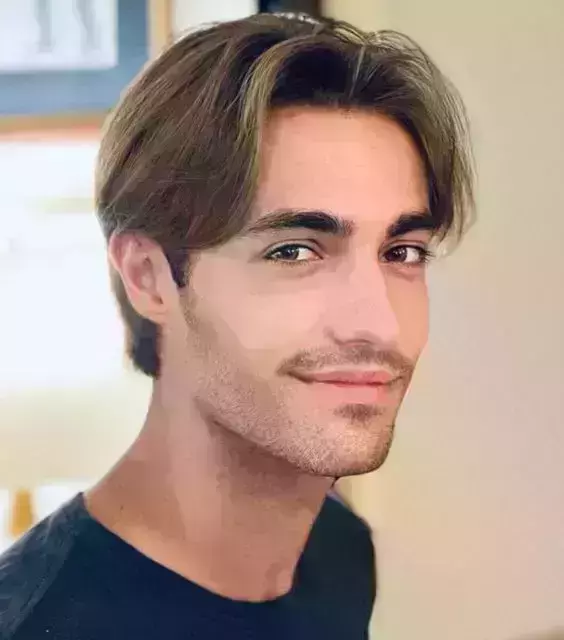 5) Grown Out Layers
So dashing and dashing! If you have this nice hair, you should let it grow out! If you want to achieve this look, blow dry your hair instead of air drying it after you wash it. To achieve the barely-there flip at the ends, use a round brush. One can also go for a wolf cut as it looks stunning with layers.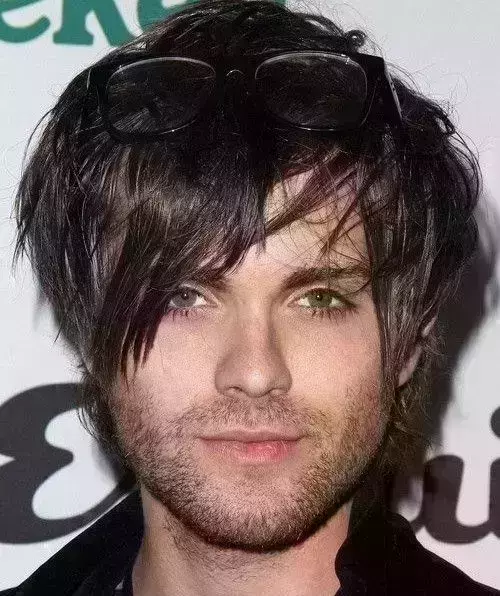 6) Tousled Balayage Hair
Male Balayage? Without a doubt! This stunning male hairstyle is a must-try for men with thick, medium-length hair. Just make sure you visit a hairstylist who understands the significance of toning.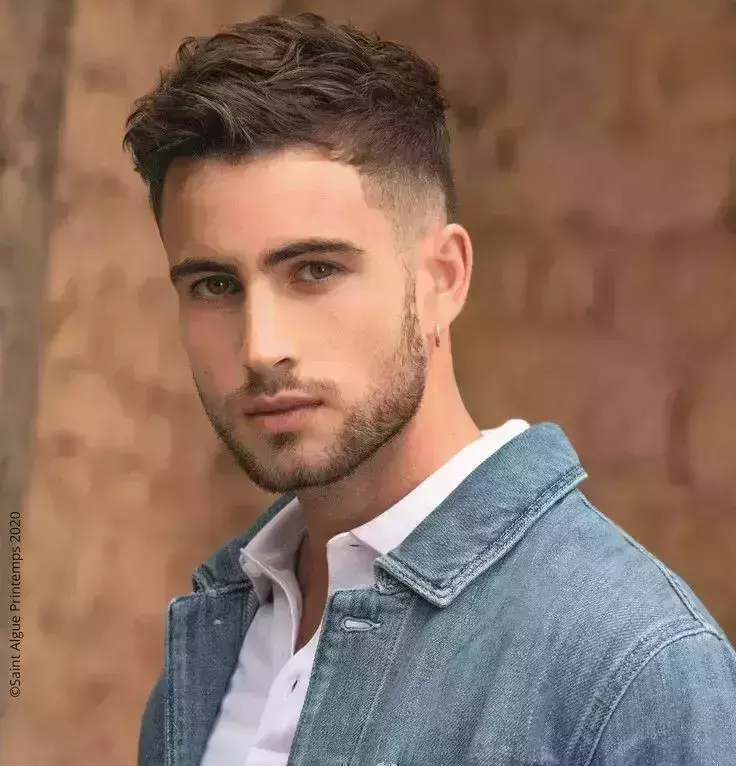 7) Mid Length Taper
Try a taper with mid-length hair on top for a cool, masculine look. The length and color contrasts create a powerful look that is also very classy.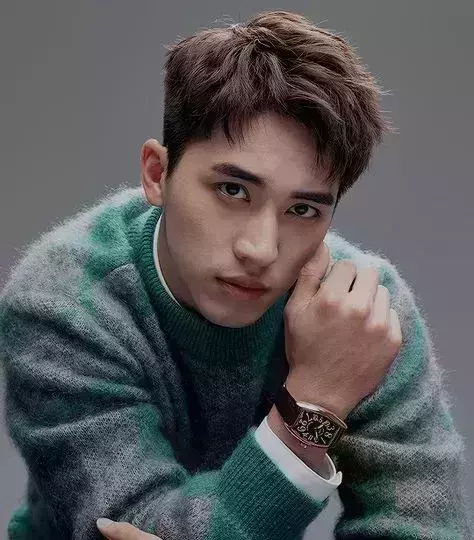 8) Kpop Cut Thick Hair
The K-pop cut on thick hair is a popular hairstyle for men who prefer a modern, sleek appearance. This style has a longer length on top. It provides styling versatility and shorter sides for a neat and clean appearance. This korean hairstyle for heart-shaped face male is ideal for men who want to look polished but relaxed.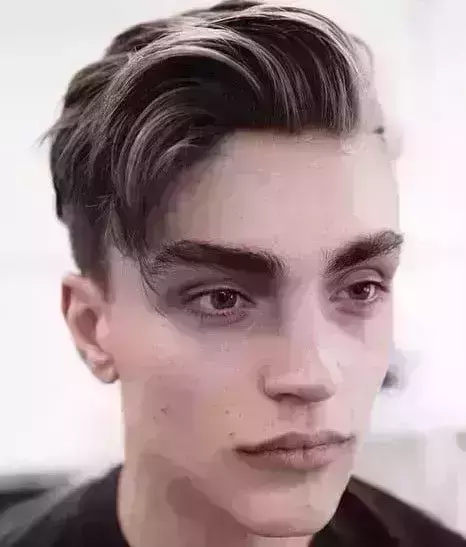 9) Layered Undercut
For good reason, a layered cut is one of the most popular and versatile men's hairstyles. Whatever type of hair you have. This style will suit you whether your hair is curly, wavy, or straight. Whether you have thick or thin hair, a layered undercut looks great on everyone. When looking for heart shape face hairstyle for male without beard, this can be an ideal choice. If you check Zayn Malik hairstyles, he gives a lot of inspiration for undercuts both with and without layers.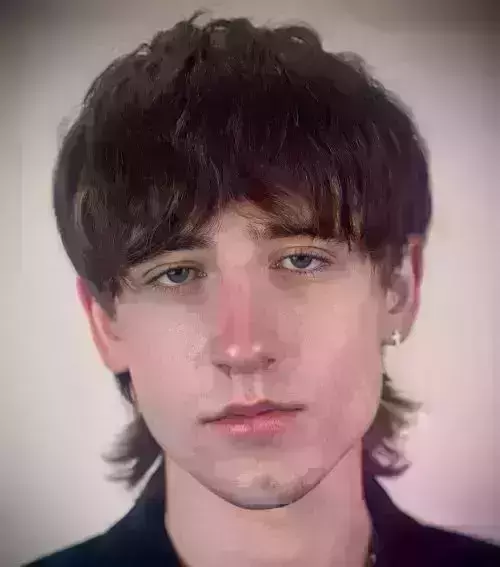 10) Modern Asymmetrical Cut
Women's asymmetrical haircuts have been popular for at least a decade. Asymmetry is now being added to men's haircuts as well. To keep the cut looking masculine, don't let the front piece grow much longer than your cheek. This can also be put into the category of Korean hairstyle for heartshaped face male.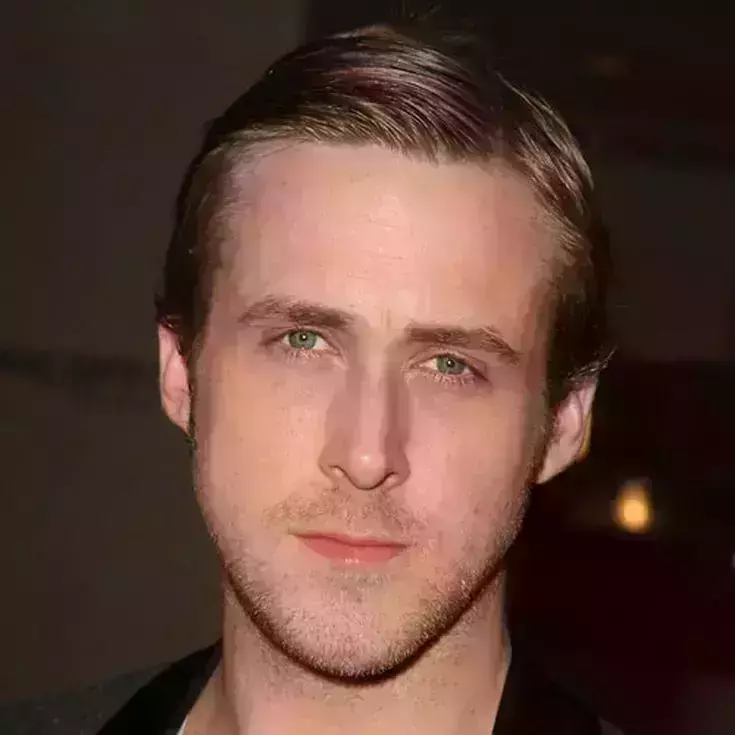 11) Clean-Cut Classic Look
Here is yet another heart shape face hairstyle for male without beard, here is another great look for you. Don't hide your baby blues by letting your hair fall into your face. Show off a clean cut men's medium hairstyle that won't distract from your good looks.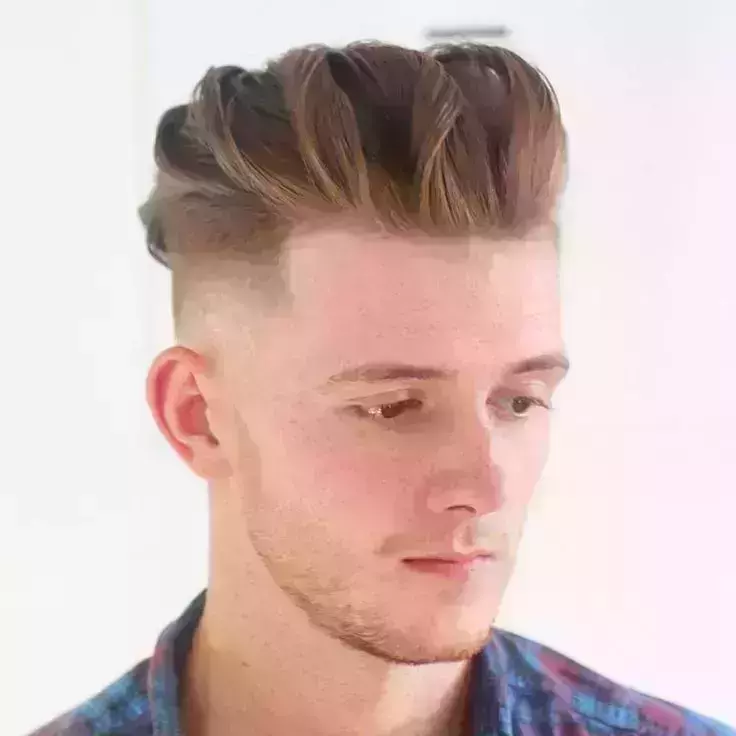 12) Undercut with Twist Back Top
Winding or coiling when damp is the best way to control thick or frizzy strands. The top is divided into rows and twirled to form spirals reminiscent of a cornrow but much softer for a bespoke variation on a classic disconnection.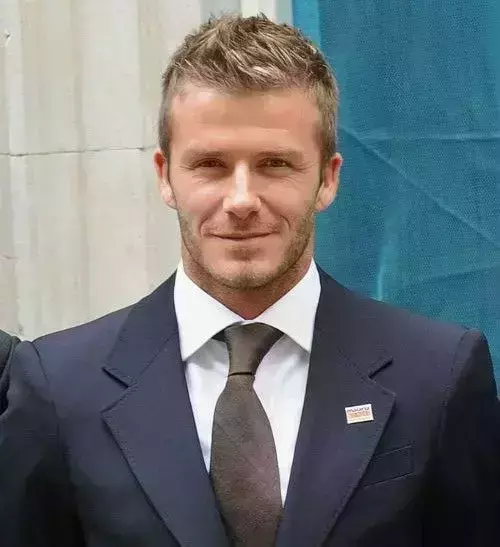 13) Short Faux Hawk
This trendy men's fohawk hairstyle is ideal if you are looking for heart face shape hairstyle for male short hair. It's trendy and nuanced in various ways, despite taking the standard conventional form. It's similar to the long fringe hairstyle, except the front hair is usually dense and trimmed, wavy or straight.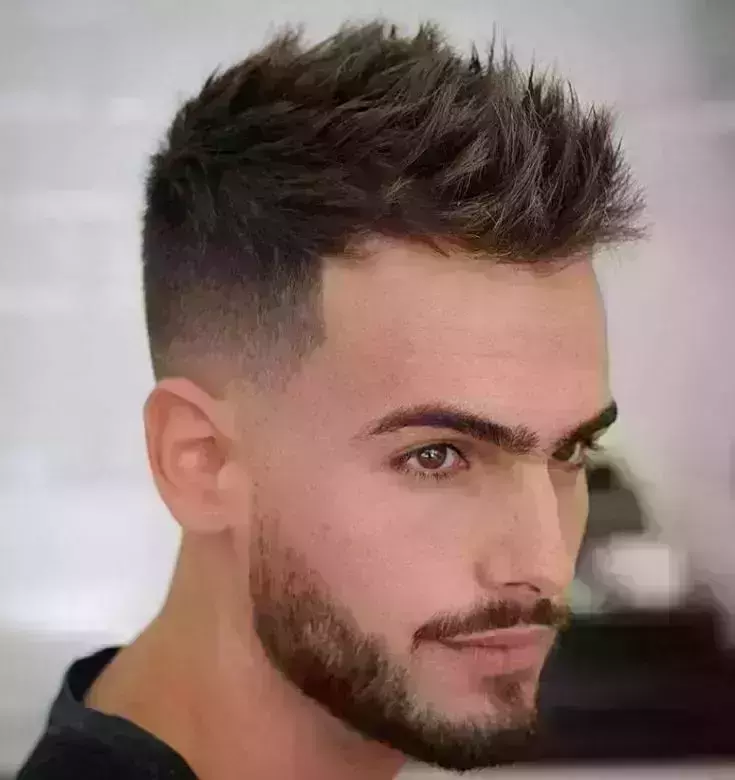 14) The Undercut
Men with heart-shaped faces adore this hairstyle because it perfectly complements their head shape. You can flick it several ways, from textured to slicked back, and it will look similar to the long quiff hairstyle. You can also part your hair to create a subtle fade or leave it alone for a disconnected look.
15) Taper Fade
This taper fade hairstyle isn't much different from the majority of others, but it's still noticeable. You must begin with a faded hairstyle and cut your hair short, as with most other hairstyles. Long top hair can also be worn for a "I'm too cool for school" look.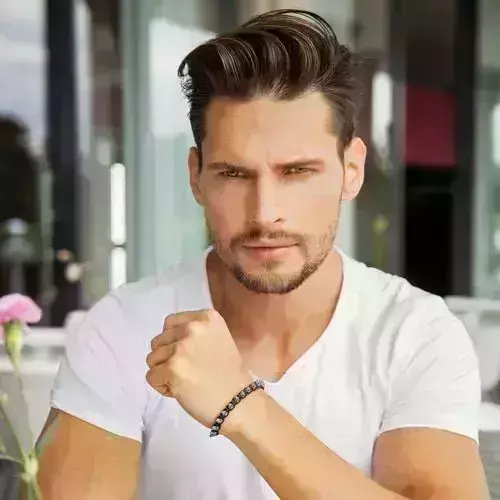 16) Crew Cut
The crew cut is more relaxed and doesn't require much. However, depending on your preferences, you can choose from a few variations of the style. The hairstyle is similar to the buzz cut but has slightly longer top hair. Furthermore, the hair should be neatly combed back, and a hunched appeal can be created for a "Yolo" appeal.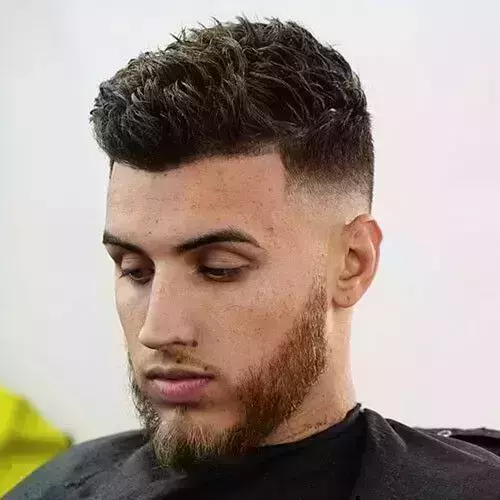 17) Skin Fade Spiky Hair
Here's another simple hairstyle that will complement your heart-shaped face. The side and back hairs are shaved and blended with the top strand using a hair clipper. The longer top hair is spiked by brushing it upward and applying hair pomade.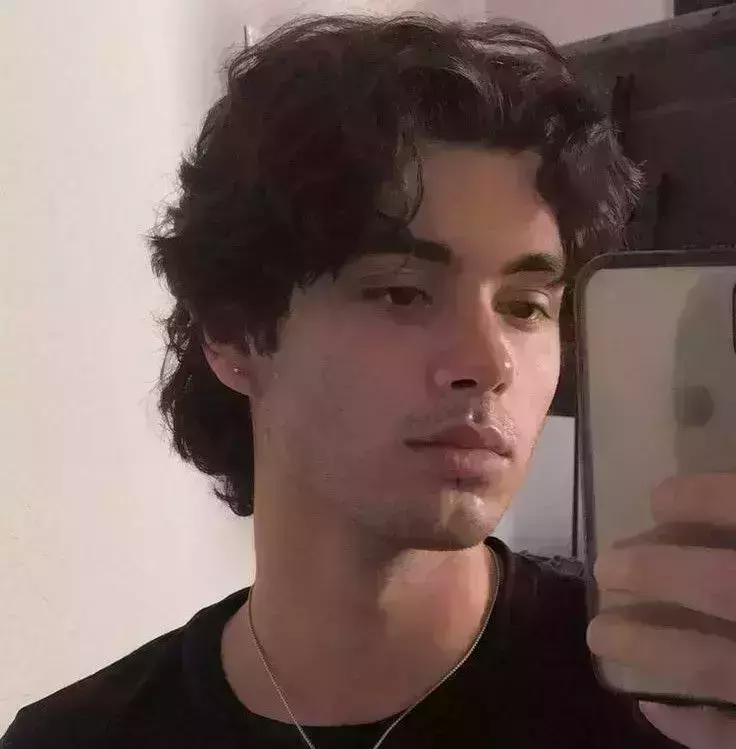 18) Medium Mullet
The medium mullet is defined by the length of the collar, as well as the top and sides of the head. Because of its medium length, the medium mullet is especially popular among fashion-conscious men. It can be styled in a variety of ways, including with curtain bangs.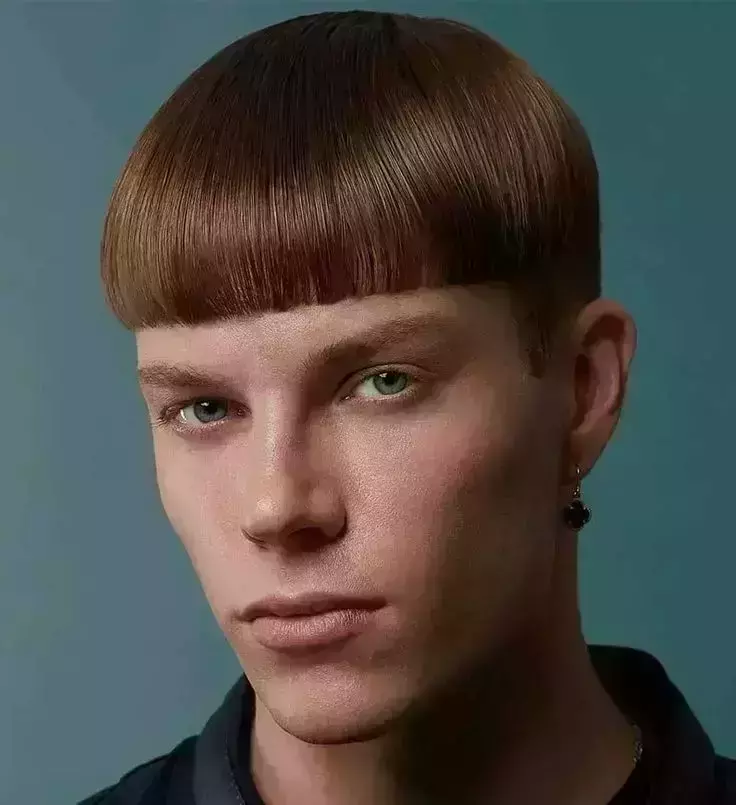 19) Modern Bowl Cut
The modern bowl cut, also known as the 'Korean mash,' is a modernized version of the traditional, natural bowl cut. It has a straight horizontal angle that connects the cut's sides to the front fringe. You can achieve this look in a variety of ways, including combining a short bowl cut with a fade.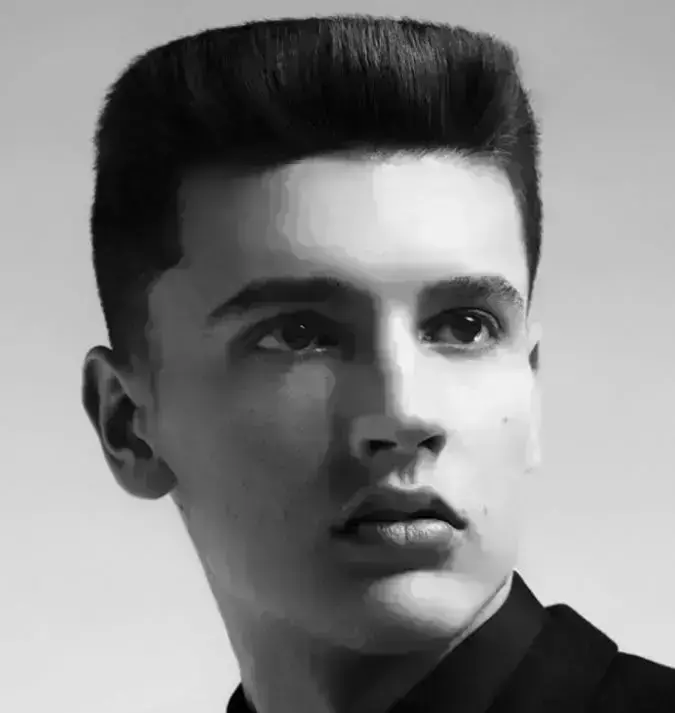 20) Flat Top
Flat tops have evolved to fit your personality, from chiseled military men to 80s hip-hop style. Flat top haircuts have short hair on the back and sides with volume on top that is cut and styled flat and angular. The finished look is sure to attract attention.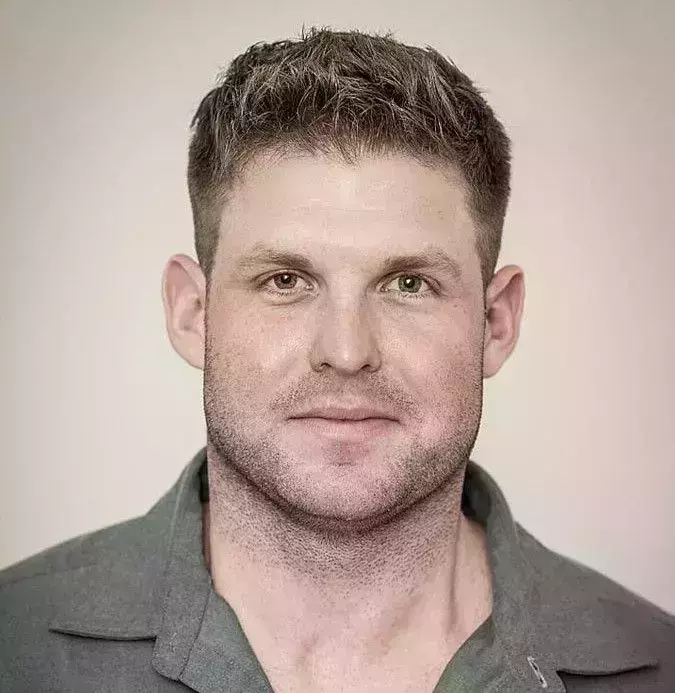 21) Caesar Cut
The Caesar cut, named after the infamous Roman Emperor, is popular among 'A' list celebrities such as Zac Efron and Post Malone. It has horizontal short-cut bangs that are styled forward, and there are several variations, including faded and textured, depending on the look you want. This is yet another ideal choice for people who want a heart face shape hairstyle for male short hair. Looking for haircuts for men with round faces, then do check out our guide as we list 50+ stunning hairstyles.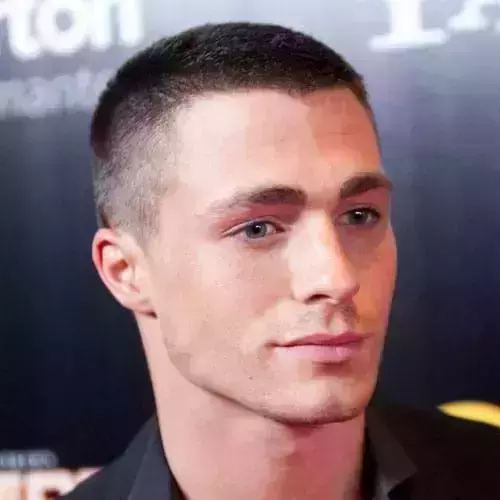 22) Butch Cut
Butch haircuts are popular among athletes and are one of the best military hairstyles. The hair is cut short and is the same length all the way around the head. It's a simple, no-hassle short haircut that will completely transform your appearance.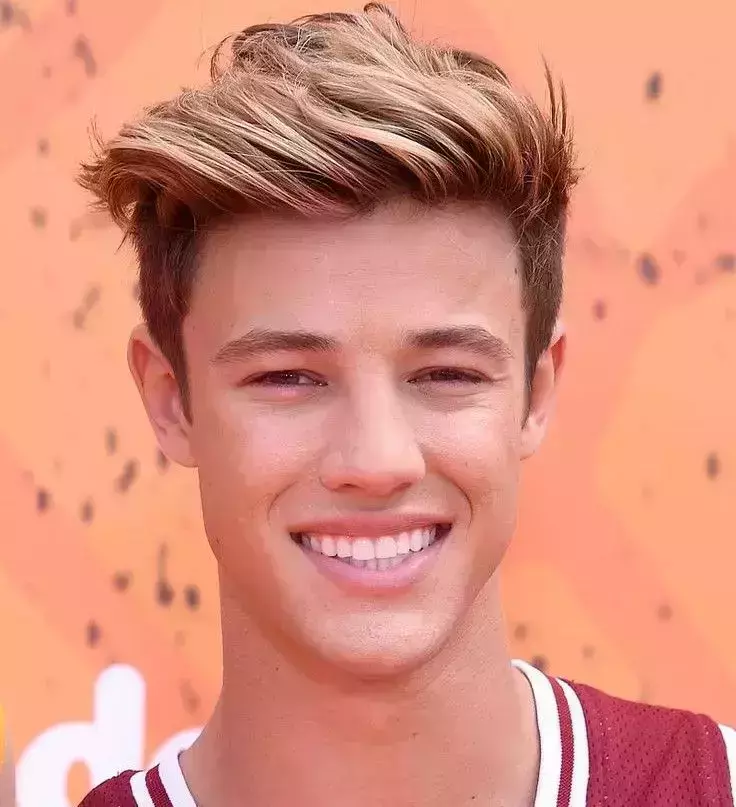 23) Dishevelled Hairstyle
This bedhead style is a must-have for relaxed and laid-back men, whether you're going out with the guys or on a first date. It's one of the most popular heart shaped face hairstyles for male with thin hair all over the world, as evidenced by Harry Styles' haircuts.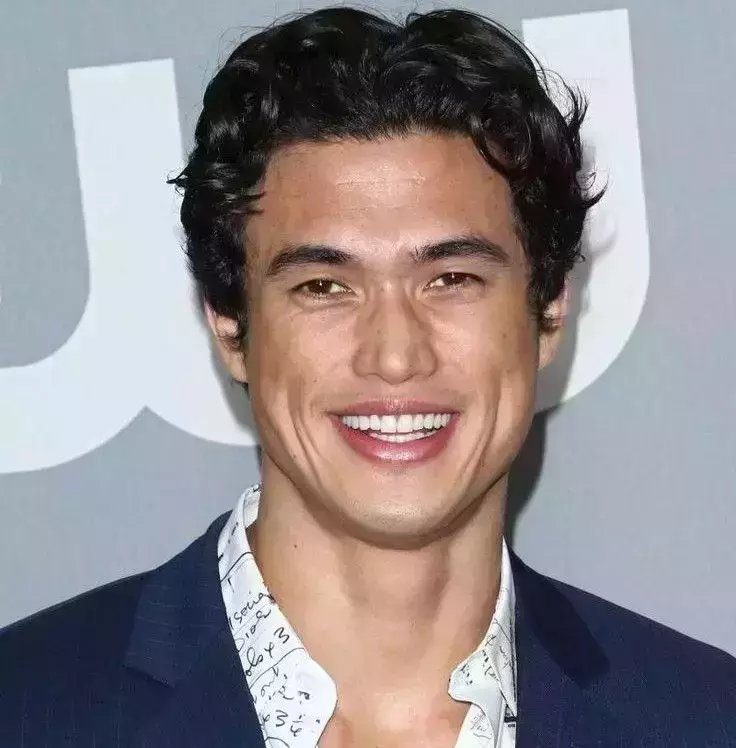 24) Modern Retro Cut
Looking for another best men's hairstyle for heart shaped face? With a middle-parted top and layered sides, this simple haircut for men gives off a retro vibe as the top falls freely on the sides. The mustache is the feature that makes it appear more vintage than modern.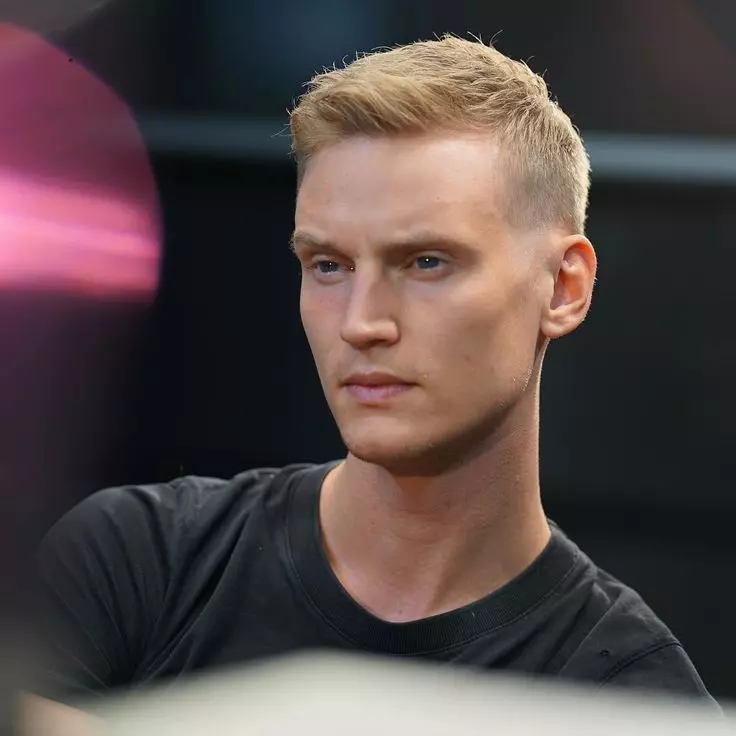 25) The Ivy League
The Ivy League haircut is a longer version of the crew cut, with longer hair on top and short, faded sides. This hairstyle can be worn with one side parted. A shape-up - shaved natural hairline and shaved side parting - is used in a modern, more refined version of this cut. This can be opted for if you are looking for a heart shaped face hairstyle for male with thin hair.