25 Most Popular Farrah Fawcett Hairstyles (With Photos)
Pooja Angurasu
Updated At 06 Feb 23
Farrah Fawcett is an American actress who is famous for her shag hairstyle or feather cut hairstyle. From the 1970s till date, the shag hairstyle has been a constant fashion statement. Several famous people with the shag hairstyle over the past few decades have driven people by the droves to change theirs into shag as well. No other style in the history of hairstyles had so many famous people endorsing it, and the rest of the world followed it like a cult. We cover all the best Farrah Fawcett hairstyles photos to give you the perfect hair inspiration.
25 Best Farrah Fawcett Hairstyles And Haicuts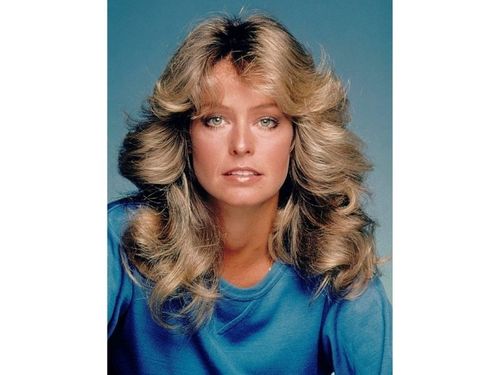 1. Layered And Feathered Haircut
This farah fawcett hairstyle is pretty similar to one of the long feathered hairstyles. Give the front and outline of the face a sharp feather cut and along with the feathered back hair, add layers to give the look a bit of boost. Flatten the feathered bangs with an outwards swirl towards the end. Work this technique all along with the hair and enjoy the style.
If are looking for inspiration for feathered and pixie hairstyles, do make sure to check out our guide and we list the best Lisa Rinna haircut alongwith all her popular hairstyles.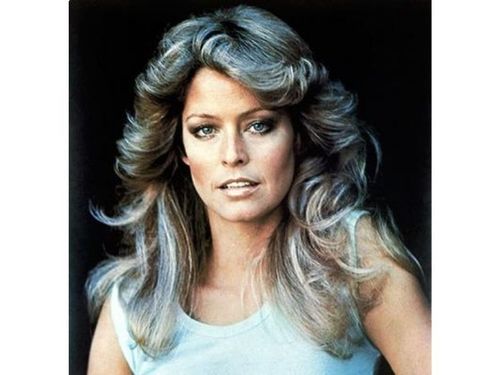 2. Feather Cut With Front Bangs
One of the best celebrity hairstyles, you can go the baby doll style with this feather cut hairstyle. Take off a few years from your age by giving yourself front bangs and perfectly scissored feather cut. It is an ideal feather cut for thick hair. Give tresses an inside swirl and let them curl around the face beautifully.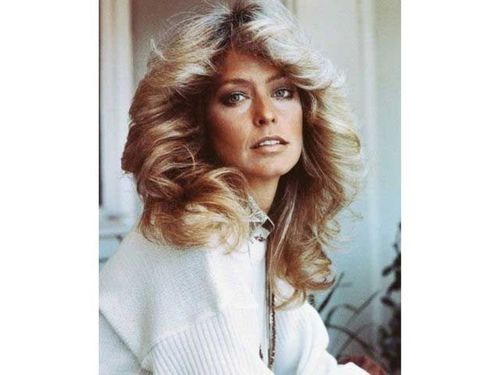 3. Curly Feather Hairstyle
This farah fawcett haircut definitely requires assistance from hair experts. Curling short hair is a challenge in itself and feather cut is tougher to achieve. Let the experts work on this magic for you and we are sure you will love the flirtatious look that this feather cut works for your curly hair.
Check out beyonce hairstyles as we list her top 25 trending haircuts for the year which include curly hair, ponytail, braided hairstyle and many more.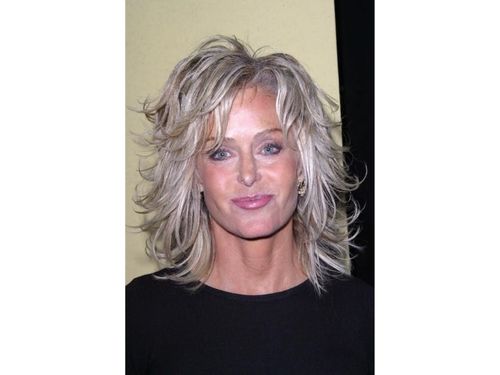 4. Farrah Fawcett Razor Sharp Feather Cut
This feather cut is suitable for women with thin hair. The razor sharp and the outward swirls will give the look a bit of volume.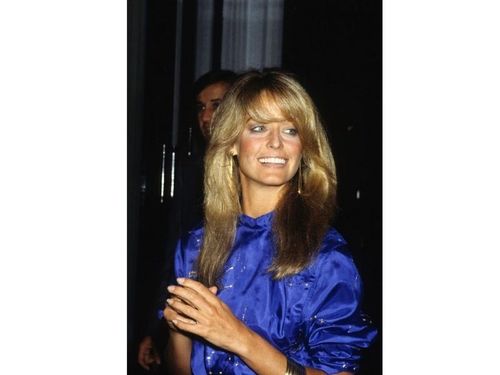 5. Straight Feather Cut
Different it is from the messy look you saw above in some of the feather cut hairstyles. But since it is straight hair, it will surely give you the right look if you are going to college or a job.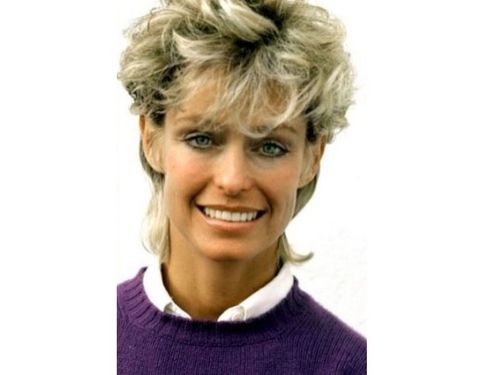 6. Highlight Contours On Face Haircut
Leave the forehead bare or add a fringe, it's up to you with this hairstyle. It's a regular feathered haircut that is given a different touch with facial frame highlights. Let the highlights define the cut and contour of your face giving the style a new dimension.
Check out our guide on Taraji Henson hairstyles as we list her top 25 stunning hairstyles which include curly hair, bob cut, feather hairstyle and many more.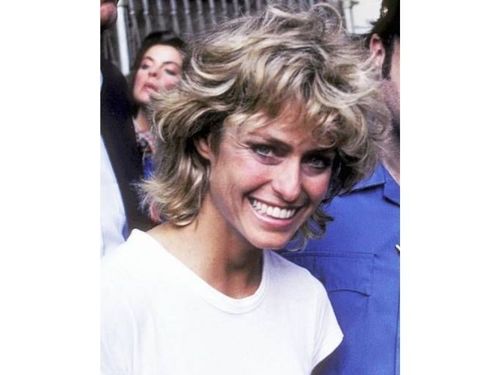 7. Undercut With Longer Side Locks
One of the best farah fawcett hairstyles, this stylish feather cut hairstyle is extremely intriguing. It starts with a total crop look on the back and moves forward to longer fringes in the front. With long side locks covering the ears, this feather cut gives an amazing look.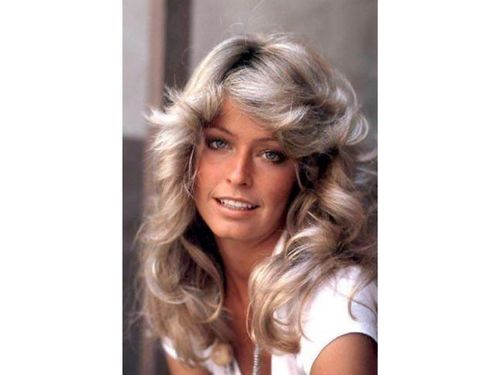 8. Farrah Fawcett Feather Cut
One can easily spot this cute hairstyle with thick bangs, which can be swept to one side. Apt for big events and even for a daily look, this Farah Fawcett hairstyle provides the perfect hair inspiration to get stylish hair. In case you are skeptical about the look, consult your hairstylist before finalizing the hairstyle.
Getting this Farrah Fawcett haircut at home is also easy. Firstly, use your medium sized curler to create small curls. Subsequently, loosen them from the hair and pull them downwards to get rolled curls.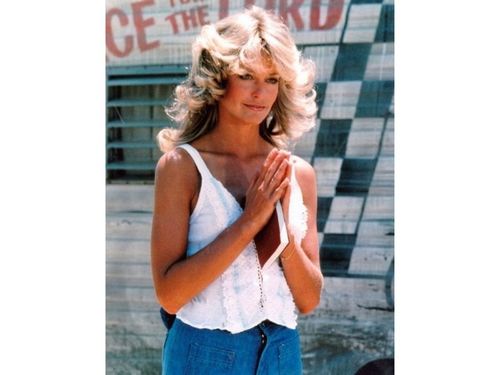 9. Layered And Outward Feather Cut Hairstyle
To get this farah fawcett hairstyle, you will definitely have to go under the scissors, so as to obtain a stepped layered haircut. And if you already have the layers then you can create this style even at home. For this, you will require a large barrel curler or big velcro curlers and heat it enough to make the hair curly. When the curls are set, use a paddle brush to brush them giving outward strokes to create the feather cut look.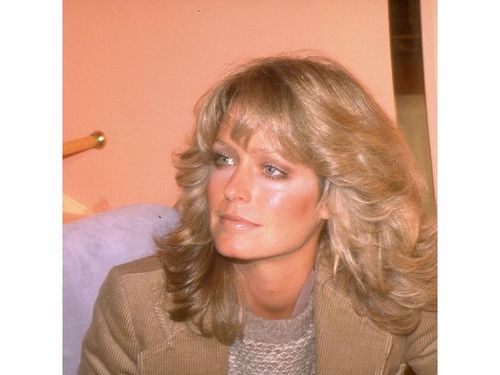 10. Messy Feather Cut Medium Fair
In this feather cut for medium hair, some hair ends of the cut point inward whereas some others point outward. The benefit of longer bangs in the front is that cover a wide forehead and give a slightly more roundish look.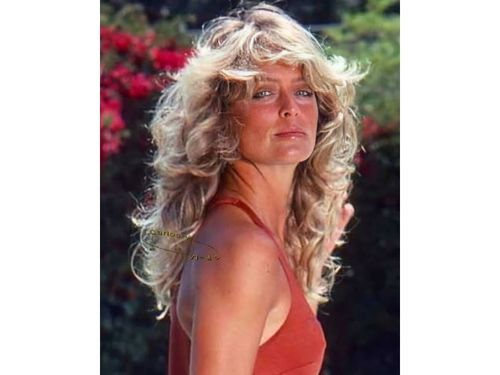 11. Farrah Fawcett Tapered Curls
Add some drama to your simple and non fussy feather cut with tapered curls. Let the hair fall smoothly on the top of the head and in the front but start curling the feathers till the end. This is an easy hairstyle to try.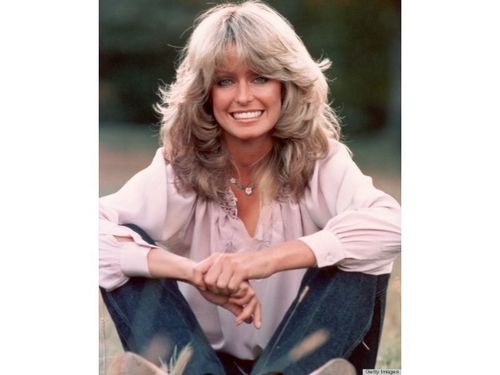 12. Feather Cut With Side Fringe
Medium length hair is ideal for any feather cut hairstyle and it works for this farah fawcett haircut as well. A simple straight feather cut with a side fringe will keep the look trendy. A perfect hairstyle for work and party.
Check out Kylie Jenner hairstyles as we list her top 25 trending haircuts for the year which include fringes, layered haircuts, bob, updos, lobs, straight hair, curls and many more.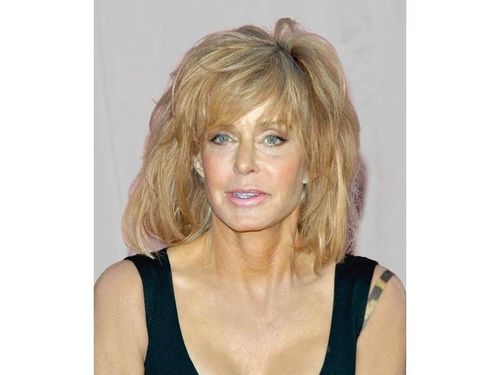 13. Mixed Layered Short Hairstyle With Feather Cut
It works on mature women with long and oval faces. Light bangs at the front accentuate the feathered haircut. Add some highlights and you will be a thorough professional winning hearts.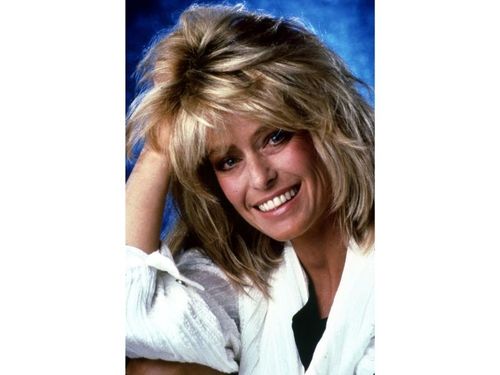 14. Feathered Bob
This asymmetrical bob or symmetrical bob hairstyle gives you a trendy touch. It goes well with casual and formal looks and works really well to raise the style quotient.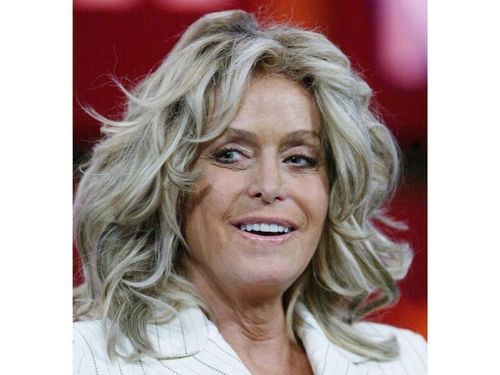 15. Feather Cut With Long Beach Waves
You will never regret getting this feather hairstyle for long and medium hair if you have light curls. The best part of this hairstyle is that longer locks curl inward, while the shorter ones curl outward.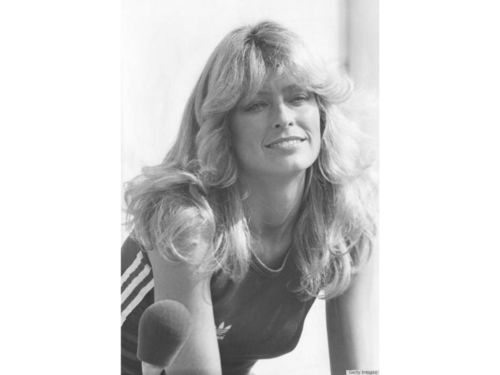 16. Wavy Hairstyle With Feather Cut Bangs
This Farrah Fawcett haircut can never go out of fashion. Waves look great on any type of face and for this, you will require some big velcro curlers and barrel curlers. After your curls are set, brush them outwards and a few inwards. Remember to sport nice bangs.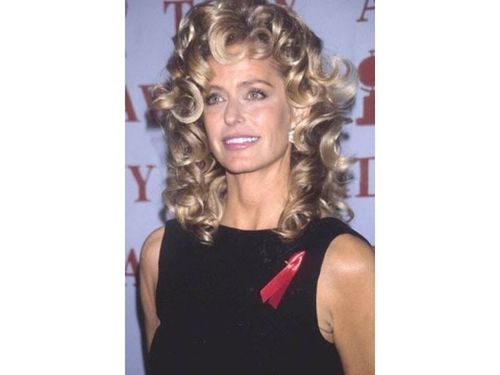 17. Wavy And Curly Feather Cut Bangs Hairstyle
If go to you are looking for Farah Fawcett bangs, then this is the perfect hairstyle. If you want to get this haircut, you should ideally get it done from your hairstylist. One needs to get a feathered front bang, which is brushed inwards and outwards and swept to one side. The lower end layered tresses give a smooth curling effect which makes this haircut special.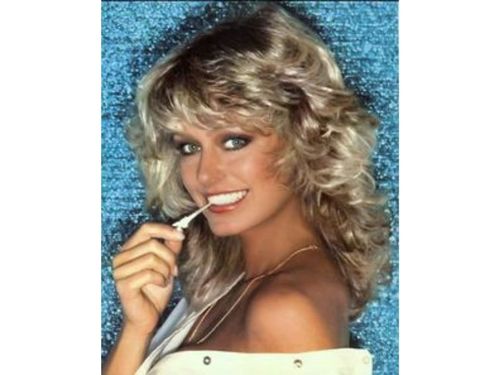 18. Messy Feathers
Ruffle up your feathered hair for a cool, trendy touch. If you have a wide forehead, remember to align your fringe in the front.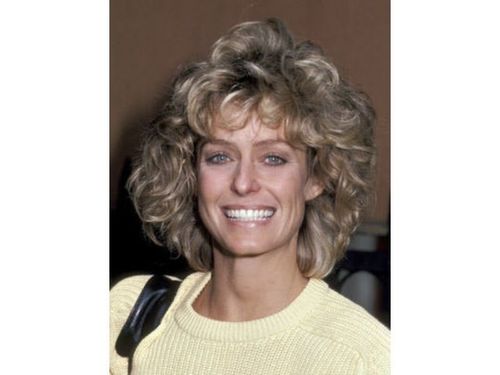 19. Short Farrah Fawcett Haircut
Short hair feather curls gives you a cute baby look. These curls will give an elegant look to people with short hair.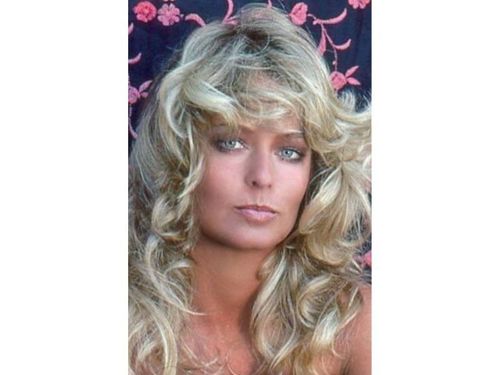 20. Beach Feathery Style
It is very similar to a messy feather hairstyle but the trick of this look is to brush the hair in no definitive style. The asymmetrical cut with little waves will give it the look of an extra bounce.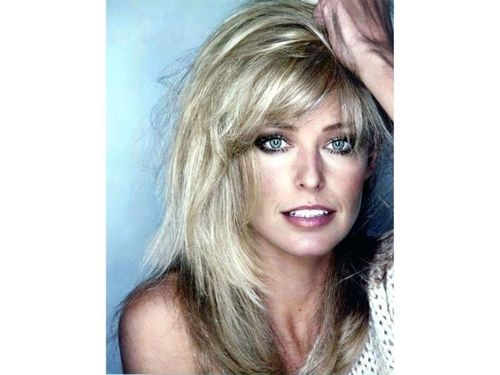 21. Modern Farrah Fawcett Haircut
This modern haircut from Farrah Fawcett is amazing for all ocassions. Straight feather cut with side and front fringe alwa ys works well. To get this haircut, just leave a front fringe that touches your eyebrow and leave the rest of the fringes that points inward.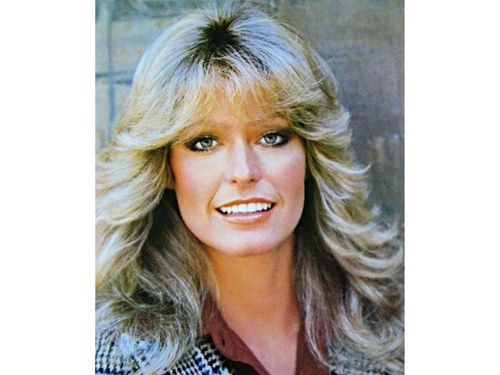 22. Feather Cut Front Fringe And Side Bangs
This hairstyle is almost suitable for all costumes. This style will take 10 years from your age. Just give it a try to look younger.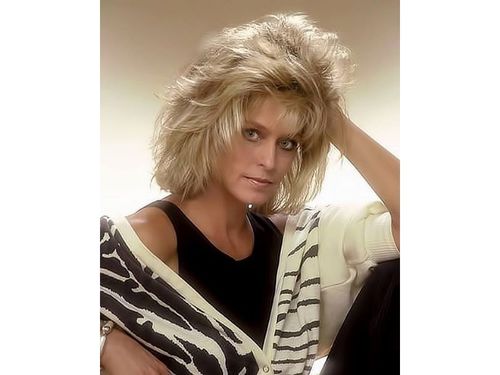 23. Straight Messy Feathers For Short Hair
This Farrah Fawcett hairstyle for short hair is gorgeous and is a trendsetter. All you need is just straight and short hair. Try to have a feather hairstyle and make it a bit messy and you are done.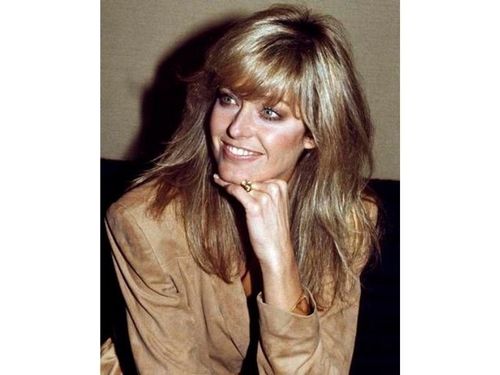 24. Farrah Fawcett Corporate Look
As the image shows that this hairstyle is so simple for people with straight hair. This gives you a perfect corporate professional look. A slight messy hair will highlight your face.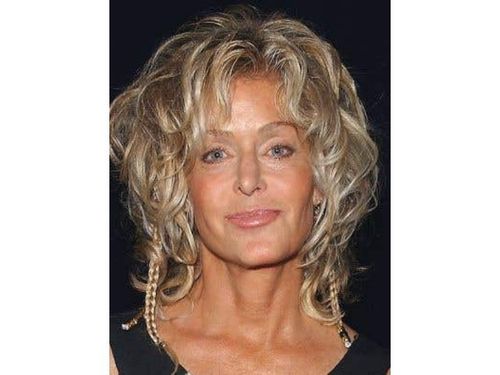 25. Chopped Layers With Feather
This is one of the easily maintainable feather cut styles. The fringe can be adjusted to the side or front as per choice. The feather haircut at back shows the graduating chopper layer hairstyle.