25 Stunning Kylie Jenner Hairstyles And Haircuts
Olivia
Updated At 06 Feb 23
American media personality, socialite, and entrepreneur Kylie Jenner is well-known worldwide. Kendall built her fortune with her cosmetics company Kylie Cosmetics, while Jenner and her sister Kendall worked together with the apparel company PacSun to create a range of clothing.
She is well-known and has a following because of her role in the reality television series Keeping Up with the Kardashians. She currently ranks third globally in Instagram followers, which is an astounding achievement. Kylie Jenner has a history of making a statement with her stylish appearance and flawless hairdo. Here are 25 stunning Kylie Jenner hairstyles that you will undoubtedly appreciate.
25 Best Kylie Jenner Hairstyles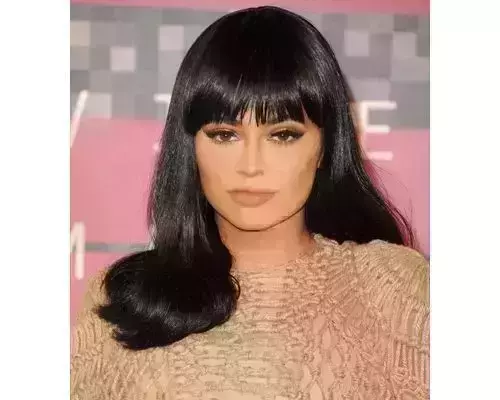 1. Classic Fringe Hairstyle
Kendall Jenner's hairstyle is to turn heads. She looked lovely at one of the gatherings with her traditional fringe hairdo and hair strands that fell over her forehead. The versatility of the fringes ensures that this design will always be in vogue. With bouncy open hair and well-managed forehead fringes, this new celebrity hair provides the perfect inspiration for your next look.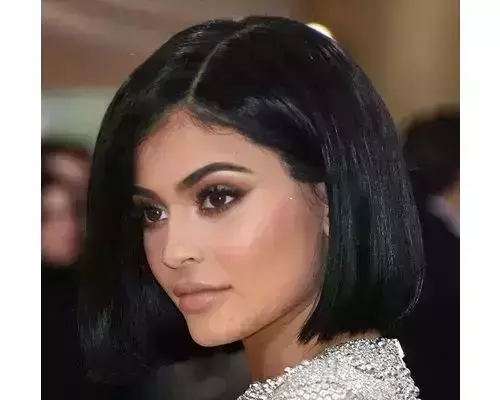 2. New Short Bob Hairstyle
Kylie Jenner is going above and beyond for her short bob hairdo because few things are as summery as the bob cut. To our surprise, this hairstyle was just temporary. You read that right—a wig was used to create this look for Kylie Jenner. Kylie Jenner herself said that the look was created for a particular occasion.
Along with Kylie, do make sure to check out Kim Kardashian hairstyles as she gives a lot of inspiration for amazing hairstyles like blunt bob, straight hair, bun, updos, long layered hairstyles and many more.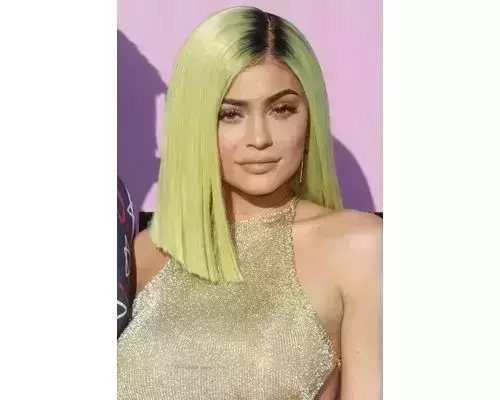 3. Yellow Blunt Lob Hairstyle
Fans were taken aback by Kylie Jenner's outrageously bright yellow hair colour. The Blunt lob is a kind of haircut that doesn't have waves and falls below the shoulder. The hairdo is gorgeous and elegant. She substituted harsh, blunt-cut edges for jagged layers.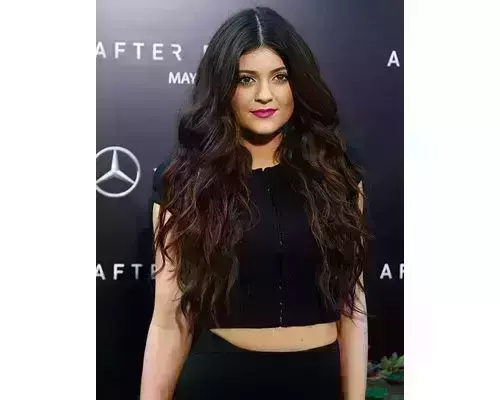 4. Long Wavy Hairstyle
The long hairstyles of Kylie Jenner are meticulously chosen. The balayage-styled waves and centre-parted hairstyle are all the rage. Kylie has evolved her long, wavy hairstyle into one that is quite lovely. Kylie Jenner extensions are also been a part of her hairstyle ideas. Along with Kylie, do make sure to check out this demi lovato hairstyle as she showcases long wavy hairstyle with curls which makes her overall look amazing.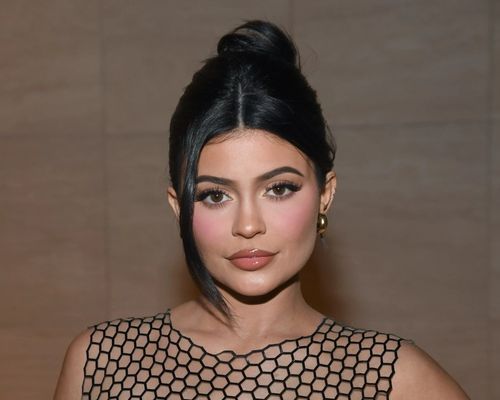 5. Bangs With Updo Bun
The curatined long bang that Kylie Jenner, who is fashionable, wore to create such a retro-inspired style, are timeless. It's fascinating how one side bangs and other taken back aroud the ears were pieced.The one side bang is long and flows till the chin. The bangs are paired with a straightforward bun updo, which completely transforms the hairstyle. When it comes to hairstyles with bun, nothing can beat this Selena Gomez hairstyle wherein she showcases a classic bun which has been her trademark.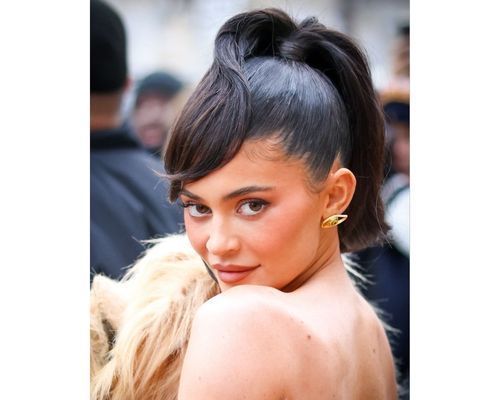 6. Faux Fringer With Ponytail
The way Kylie Jenner wears her hair is such a fixation; she has a lovely appearance with her ponytail-based faux fringe. By twisting the lengths of her ponytail across the front of her head, Kylie achieved the ultimate fake fringe hack. The result was essentially a temporary sweeping side fringe. Kylie Jenner's hairstylist, I must say is a genius.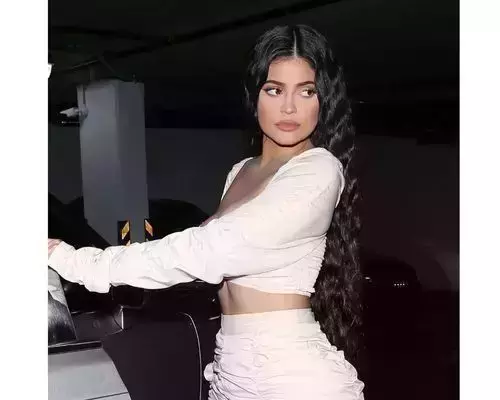 7. Mermaid Waves Hairstyle
The mermaid waves in Kylie Jenner's hair are incredibly simple and gentle. Her hairdo enhances her beauty. Kylie Jenner's hair extensions must likely have been utilised to create the long, wavy hairstyle. Similar to Kylie, this Jennifer Garner haircut also showcases gorgeous long wavy hairstyle.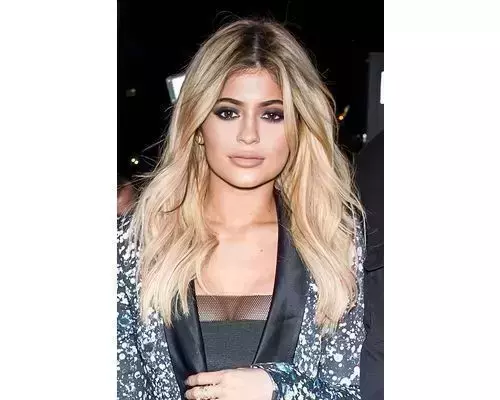 8. Barrel Waves
Think of it as a relaxed rocking look. A triple barrel waver or iron can be used to achieve the barrel waves in Kylie Jenner's hairstyle. This wavy appearance in the hair is produced with a distinctive curling tool. Her waves and blonde hair make the perfect blemishes. One can obtain a range of waves like Kylie Jenner's depending on the styling method used.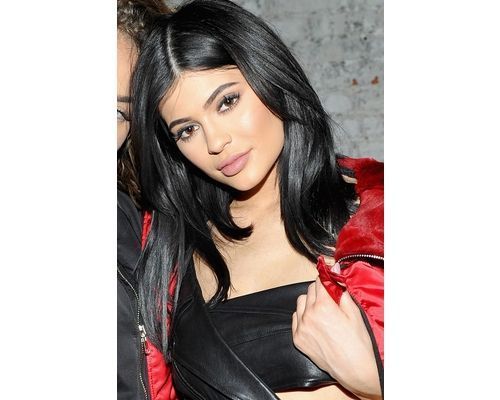 9. Kylie Jenner's Layered Haircut
Kylie Jenner has a medium-length haircut with face-framing layers as one of her party looks. The middle parting and well-managed layers make the hairstyle look more refined and elegant. People are always astonished by Kylie Jenner's appearance because of the styles she favours.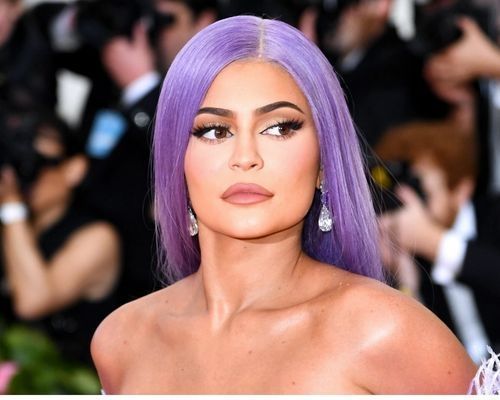 10. Purple Straight And Sleek Hairstyle
We must admit that Kylie Jenner's hairstylist constantly tries new things to make her look stunning for her appearance. She just attended Paris Haute Couture Week, where her stunning look was created. We've seen Kylie Jenner wear various hair colours on numerous occasions because Kylie Jenner's hairstylist enjoys offering her hair colour effects.
Do check out our guide on purple black hairstyles if you are looking for more inspiration.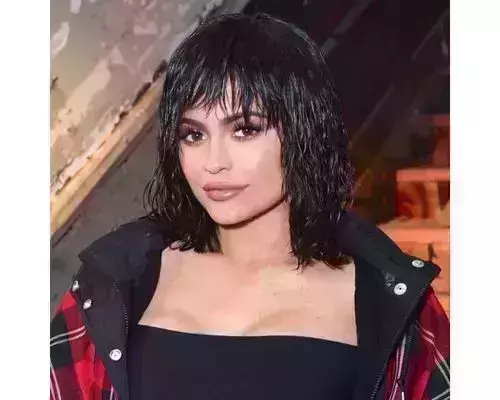 11. Kylie Jenner's Wet Hair Look
The wet hair trend has persisted over the years, so it's nice to see Kylie Jenner revive it for one of her public appearances. The wet hair look is daring and elegant, and it must exist for the modern fashionista. Her short bob with bangs was given the wet hair look, much to the delight of her fans. This Emma Watson haircut wherein she showcases bangs and pixie can be your perfect inspiration for a new look.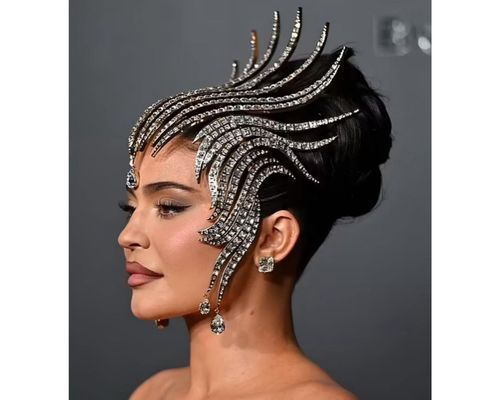 12. Kylie Jenner's Exclusive Hair Look
What a work of art! The enormous jewel-encrusted headpiece is really stunning, as is the traditional untidy bun. The standout piece Kylie Jenner wore on her head, which was covered in glitter, was what inspired her stylist to create this look for one of her occasions.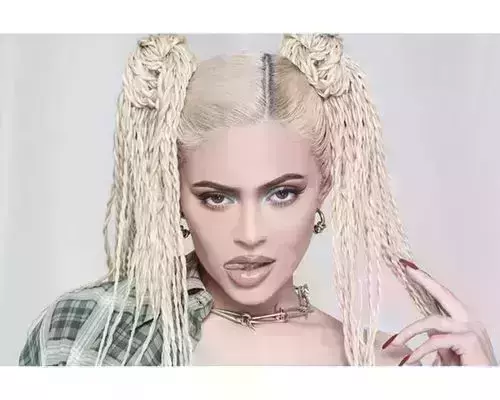 13. Kylie Jenner's Braided Hairstyle
Kylie used a double side updo and long, flowing braids with a divider to arrange her hair. For one of her magazine shots, the group of braids on both sides was neatly wrapped up, giving it a distinctive aspect. You may consider this as one of the unique Kylie Jenner hairstyles.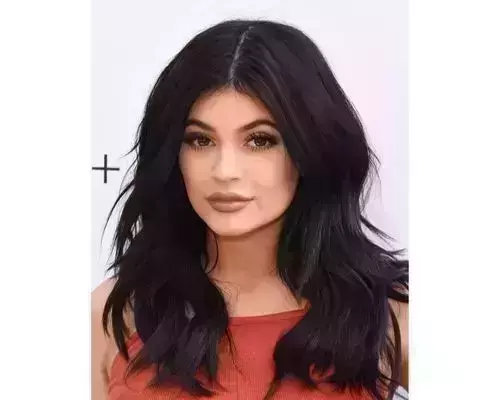 14. Kylie Jenners Hairstyle With Voluminous Curls
Kylie Jenner looked adorable thanks to her lovely and bouncy curls. The exact style that Kylie Jenner's hairstylist created was full, bouncy curls. The middle partition added a touch of simplicity and made it the ideal daytime look.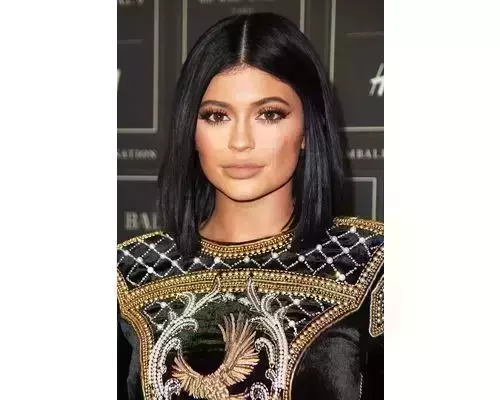 15. Angled Lob Hairstyle
The shoulder-length short angled lob cut on Kylie Jenner is gradually longer in the front while remaining shorter in the back. The lob haircut, which is shorter in the back and longer in the front, makes medium-length hair a much more comfortable hairstyle.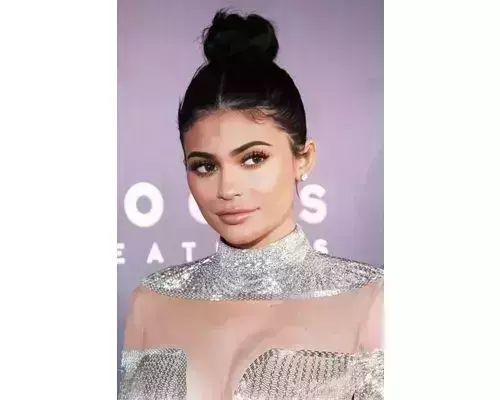 16. Simple Updo Bun
One of Kylie Jenner's more straightforward hairstyles that she has worn in public appearances is this one. Her face appears more powerful and hopeful with all of her hair pulled up into a bun. The bun updo in this hairstyle completes the look of a high-neck dress, which doesn't require a neckpiece.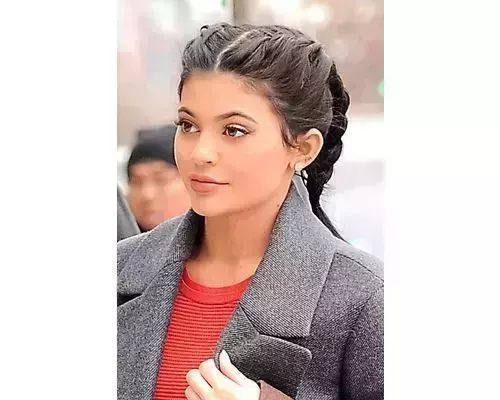 17. Sleek French Hairstyle
The coolest hairstyle was created by Kylie when she created a sleek french braid with a middle partition. It looks stunning with these classy French side parted holds and a french tail at the back.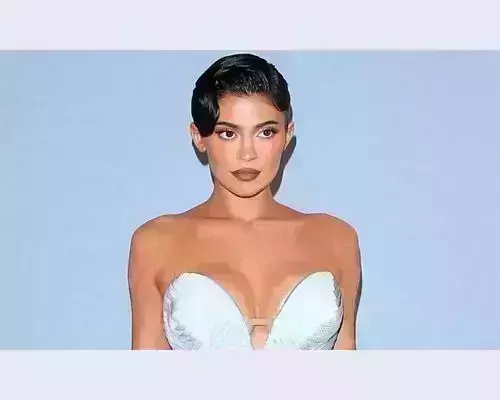 18. Back Bun With Bangs
It's stunning how well-styled Kylie Jenner looks. She had a side sweeping bang made out of her hair and a faux side bun with a damp look covering her entire back hair. This hairstyle was made possible by the use of temporary bangs.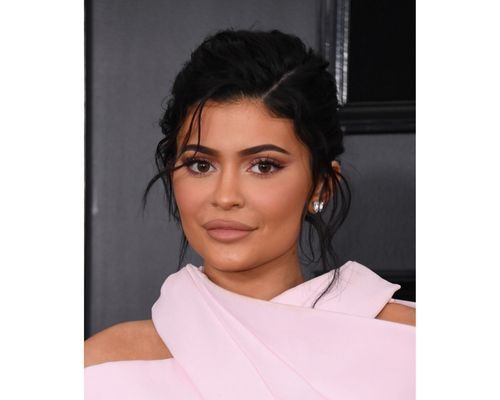 19. Kylie Jenner's New Rapunzel Hairstyle
We're all raving over Kylie Jenner's new hairdo at the moment. Her brand-new Rapuzel hairdo is captivating. She resembles a princess because her entire hairstyle is perfectly groomed and styled.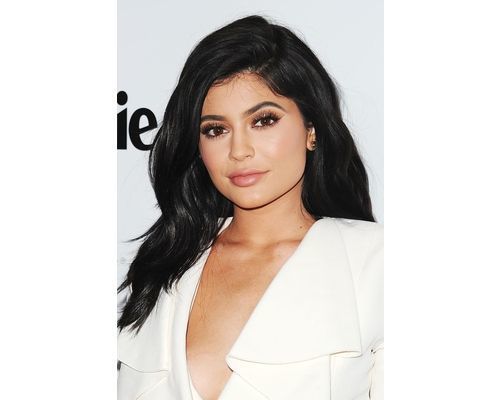 20. Kylie Jenners New Haircut
Kylie Jenner got this new haircut which we all are in love it. Her black hair looks with beach waves are taking the heart away. She appeared with her new look and we are so much in love with Kylie Jenner's new haircut which is sensational.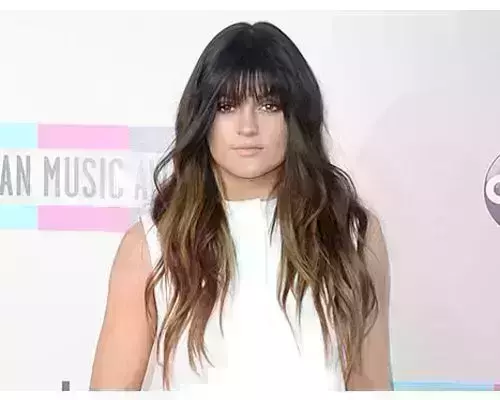 21. Bangs With Waves
With her new balayage hairstyle and amazing beach waves, Kylie Jenner made an appearance. She wore this look when she showed up at an American music award. The middle-parted waves and bangs are so stunning and complex.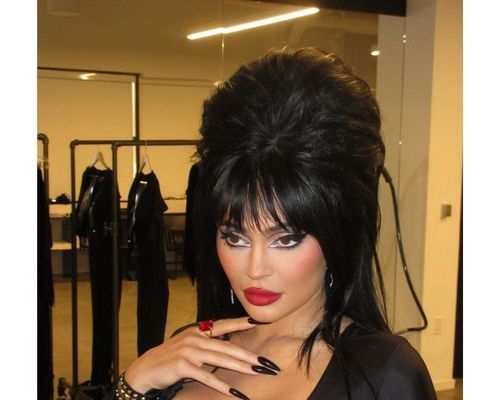 22. Kylie Jenner's Hairstyle For Halloween
Kylie Jenner wore a large updo and black hair for her most recent Halloween ensemble. She posted pictures of her waist-length tresses and face-framing black beehive hairstyle on Instagram. Her hair bump was voluminous and gorgeous. The side long bangs covered the side face nicely making it a face-framing hairstyle.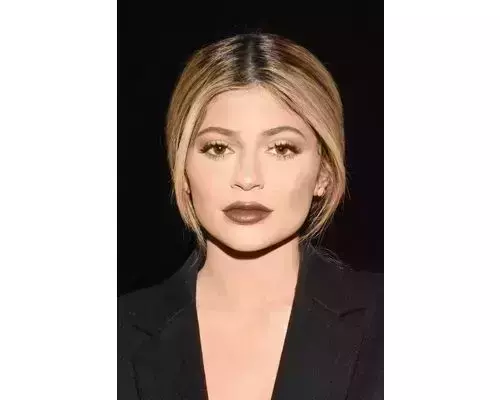 23. Middle Parted Layered Hairstyle
Kylie Jenner's uncomplicated hairdo looks good thanks to her golden hair, which has a middle partition and is layered at the sides and back. The hairdo is complimenting the neckline shine above, and the side layers are working to frame the face.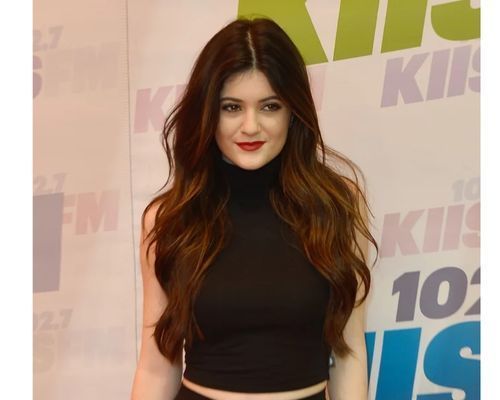 24. Caramel Higlights And Waves
Kylie Jenner hairstyle with colour blend had long hair that reached her waist and gorgeous caramel highlights all over it. Open waves and a centre part are elegant hairstyles. The face is significantly brighter thanks to the caramel accents.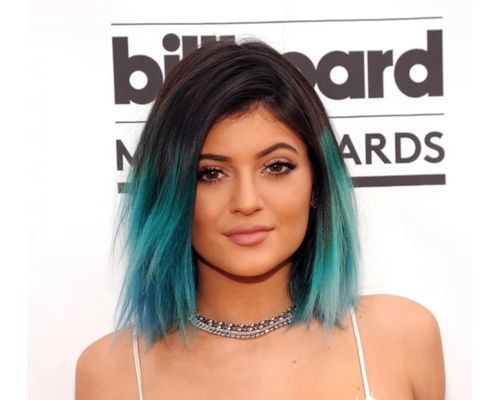 25. Choppy Bob With Teal
Kylie Jenners hairstyle have always been so divergent. When Kylie Jenner dyed her hair teal and cut it into a bob, it was one of her most iconic hairstyles. On Kylie, the black and teal colour combination in her hair looked amazing.