25 Stunning Haircuts For Women Over 65 - 2023
Olivia
Updated At 15 Nov 23
For women over 65, unique and fashionable haircuts can be a lovely way to show off their individuality and confidence in themselves. To live life to the fullest, a lot of older women select low-maintenance, fashionable hairstyles. Short and stylish haircuts that are easy to maintain and can add a timeless elegance, like the classic bob or a well-textured pixie cut, are popular choices. Adopting natural silver or grey hair is also becoming more popular since it can convey sophistication and confidence.
Women over 65 can show off their style and grace with a variety of hairstyles, from a wavy lob for a playful touch to a short crop for ease. Finding a hairstyle that suits them well and exudes beauty while gracefully and confidently embracing ageing is the secret.
So let's explore some astounding haircuts for women over 65 to help you choose your look.
25 Best Haircuts For Women Over 65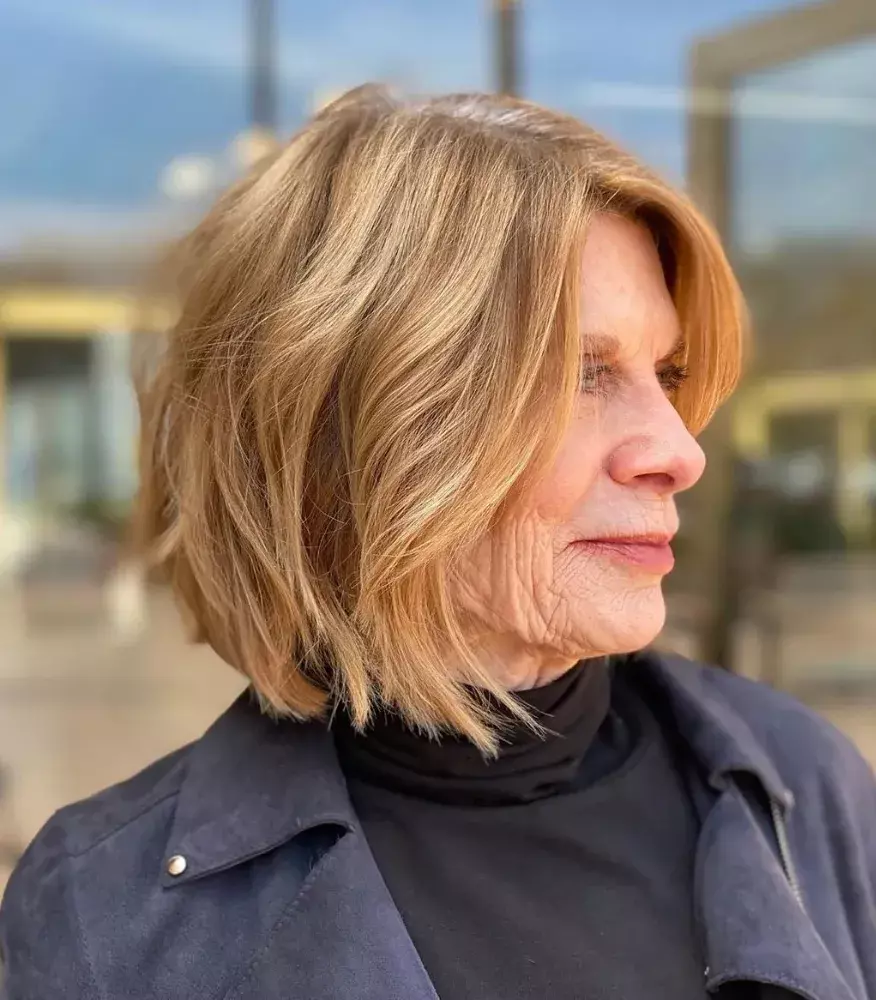 1. Short Layered Cut
A short layered cut is a chic hairstyle for senior ladies. This is an adaptable option that can sassily refresh one's appearance. Usually, layers are added to shorter hairstyles to add volume and texture. These elegant haircuts for older ladies give the appearance of being youthful and airy. Many older women who want a new and flattering look that gracefully and stylishly embraces their age choose this classic option because it works well with a variety of hair textures and can be customised to suit personal preferences.
Read More: Short Hairstyles For Women Over 60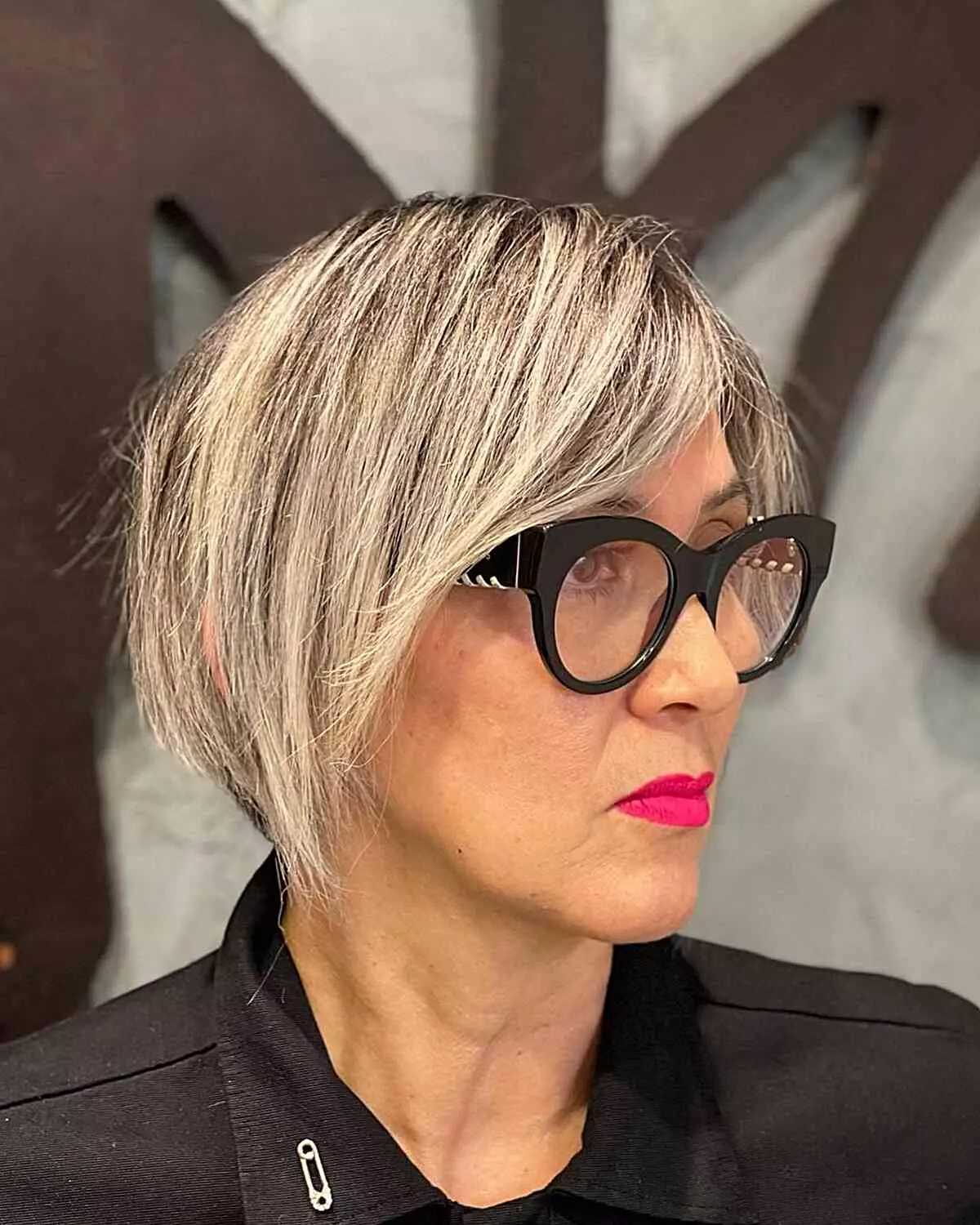 2. Tapered Layers 
For older women, tapered fringe can look great and add elegance to their hairstyles. The fringe creates a gentle and attractive facial frame because they are usually cut shorter in the middle and longer towards the sides. Its stylish cut is a chic haircut for older women while having a tapered layer.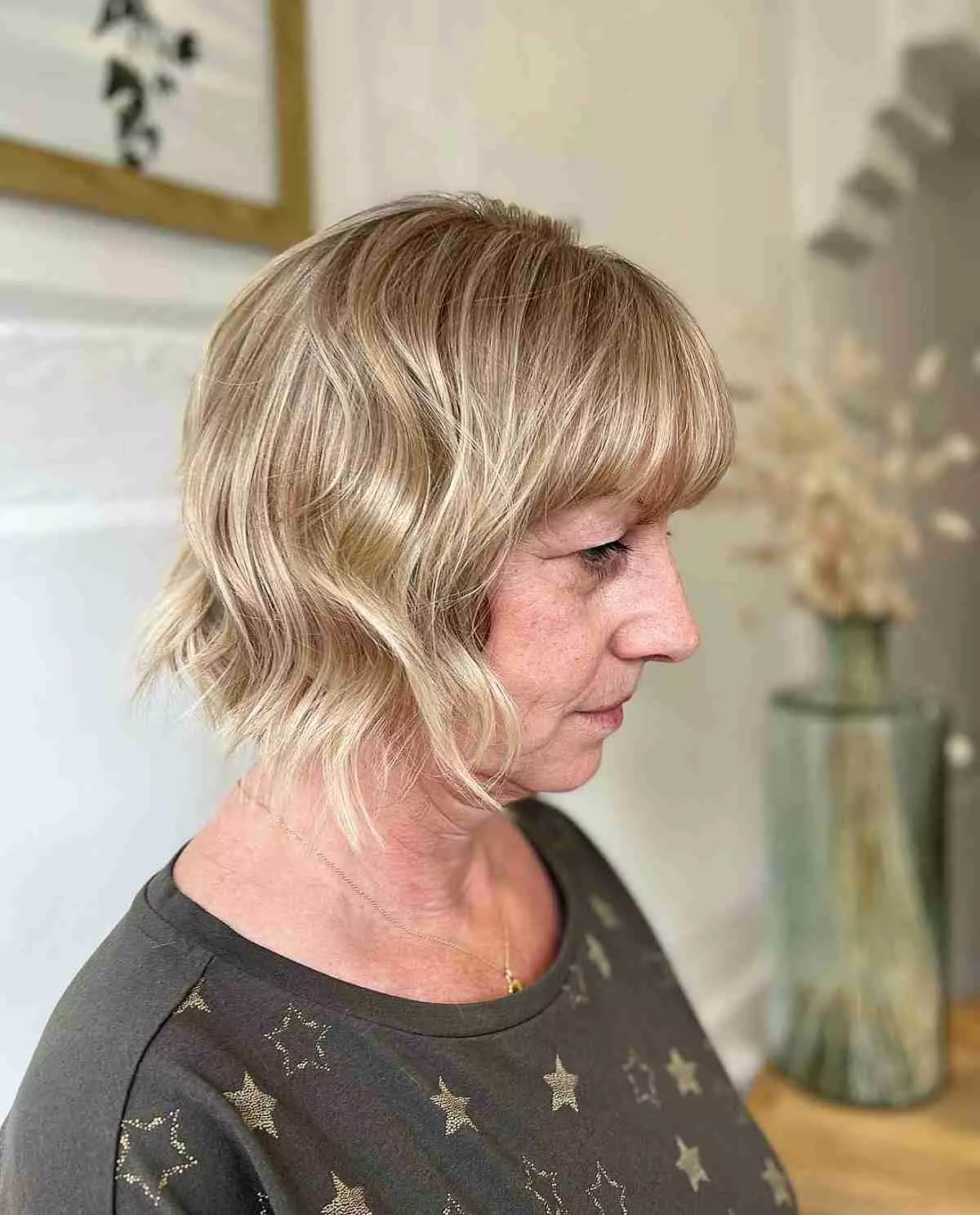 3. Jagged Haircut
Jagged-end haircuts are a trendy and youthful choice for women over 65. This haircut adds volume to the hair and makes it look classy. These haircuts frequently have uneven, texturized ends that give the style movement, volume, and a hint of edge.
Read More: Pixie Haircuts For Women Over 60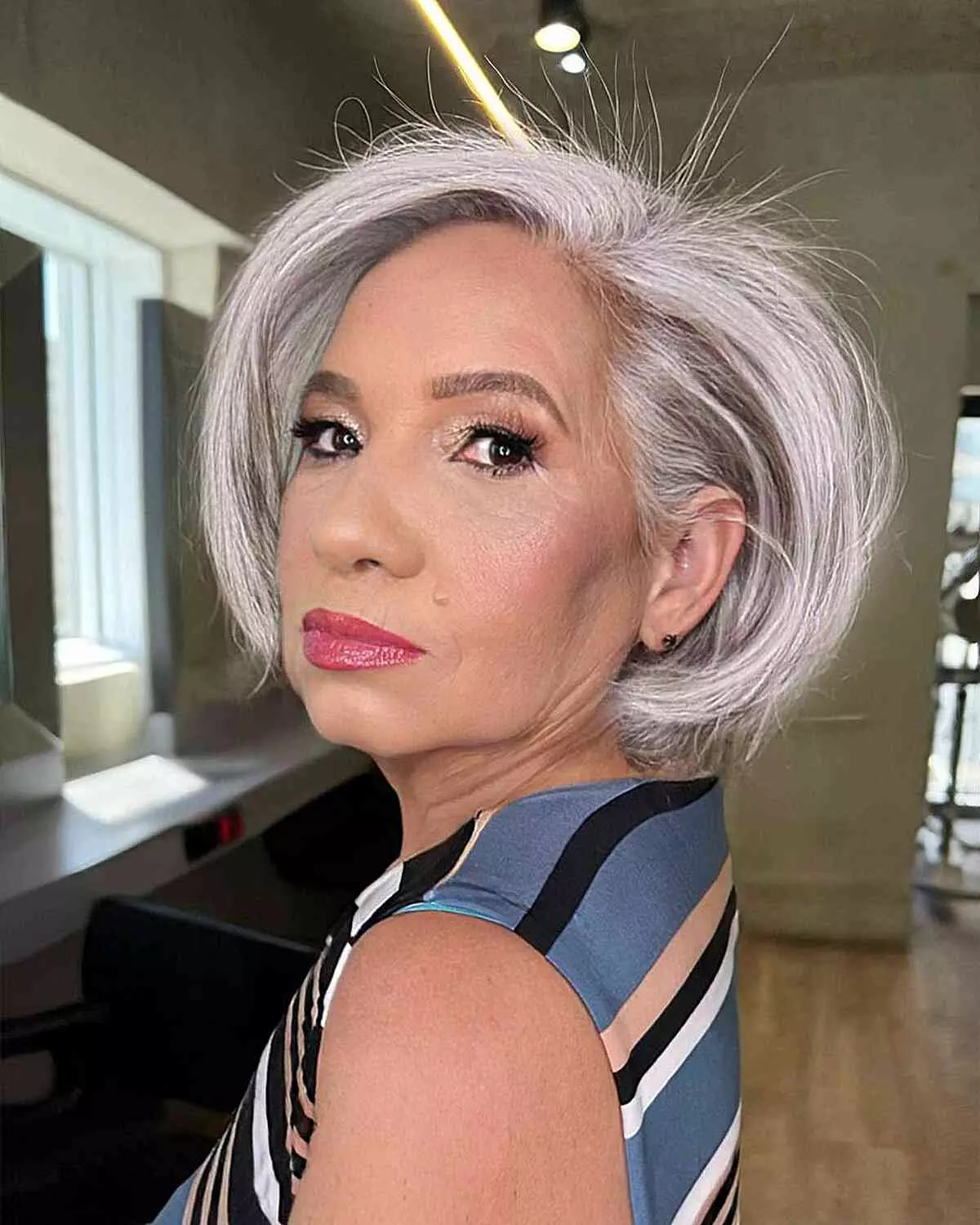 4. Side Parted Bob
A side-parted bob is a classic and sophisticated hairstyle that looks great on women over 65. This semi-traditional haircut has a side-parted bob that is either chin-length or slightly longer. The inbound curves formed make stylish hairstyles for ageing women look perfect.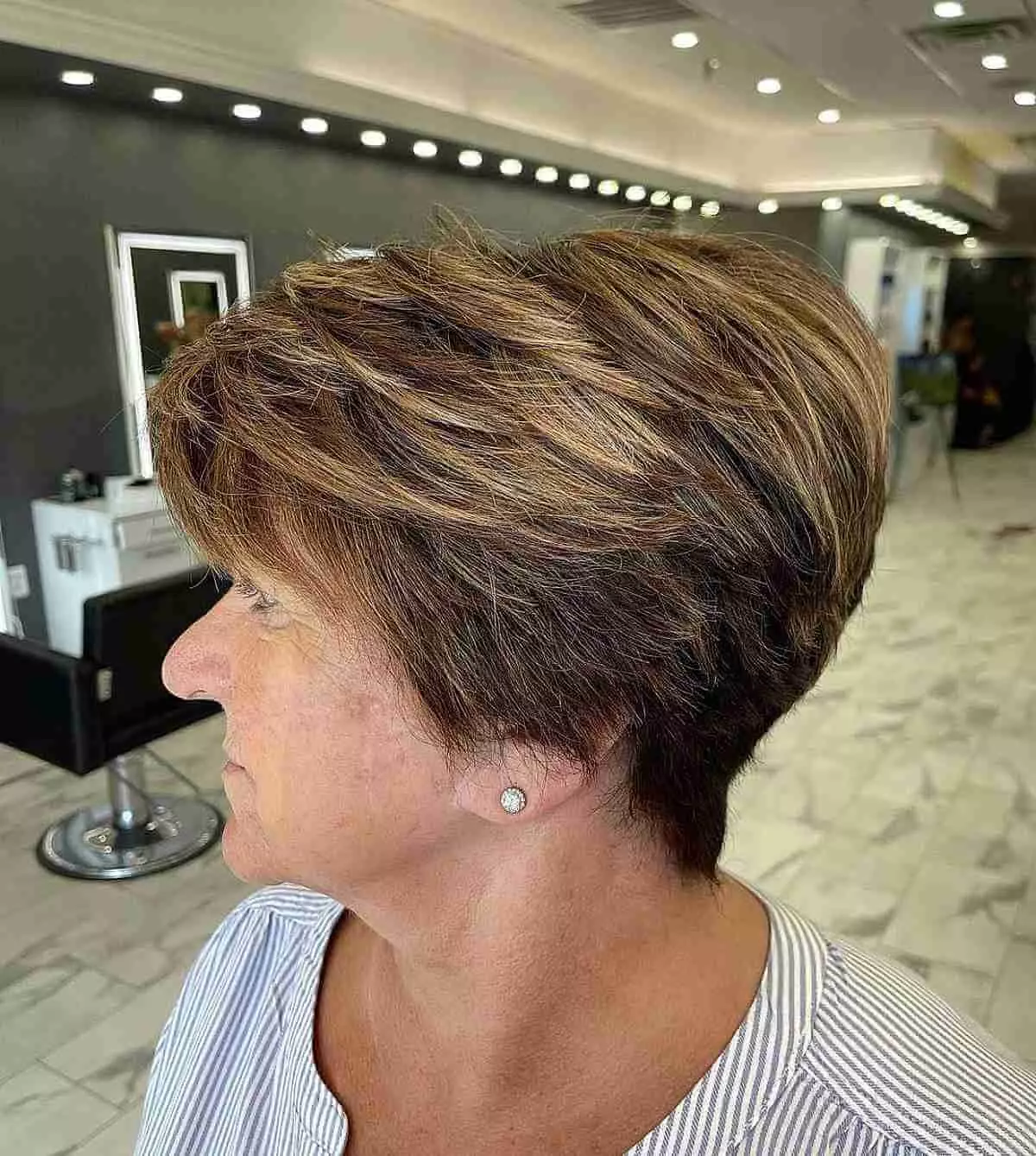 5. Brunette Haircut For Women Over 65
This can be a perfect age-appropriate hairstyle for older females, who are looking for a hairstyle to add volume and style both. This haircut usually consists of short to medium-length hair that ends exactly around the ears. The benefits of getting this haircut are that it's low maintenance, volumizer, adds versatility and has a timeless appeal. If you are looking for haircuts for over 60, then this can be an excellent option.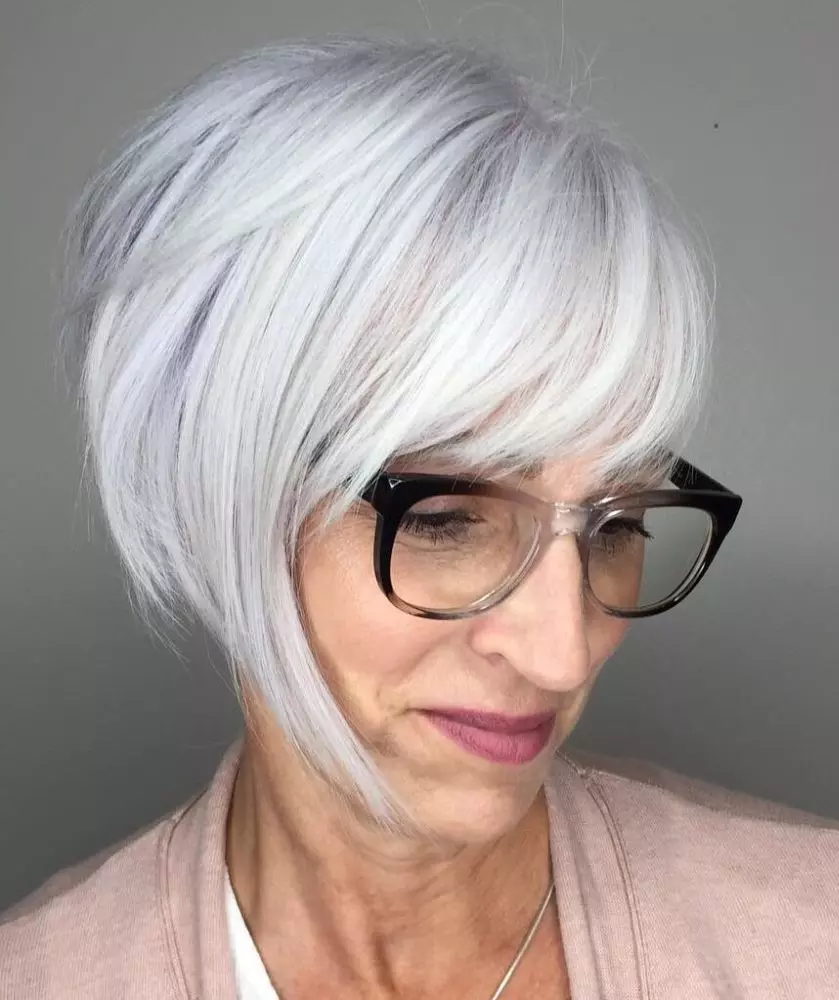 6. Asymmetrical Bob Cut
A deep side-parted asymmetrical bob is a contemporary and chic haircut for older women. This hairstyle creates an elegant and modern appearance by fusing an asymmetrical twist with the traditional bob. The forehead gets covered with side-parted bangs. One of the best hairstyles for over 60 with glasses, this bob cut helps you to highlight your face dimensions as well.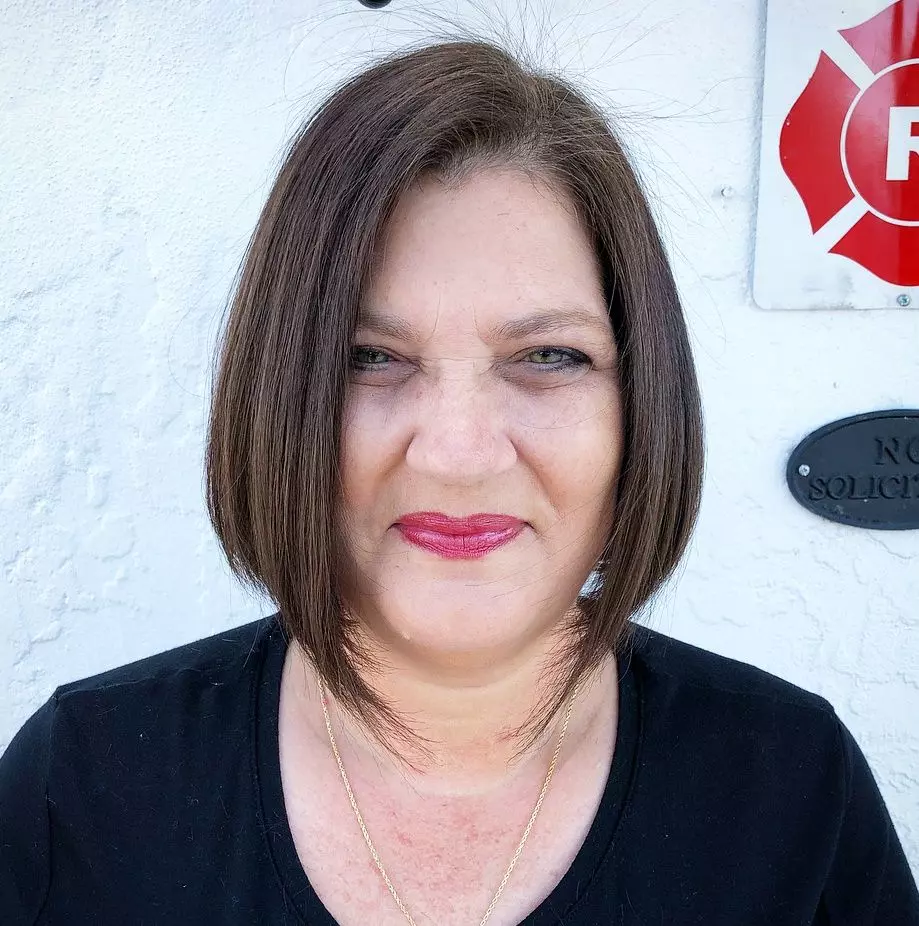 7. A-Line Bob 
Flattering for most face shapes, an A-line bob with a longer front and shorter back will be an elegant haircut for older ladies. Considered to be a low-maintenance haircut for older women, this haircut is much preferred because it adds confidence and freshness. You can also opt for a lob as it looks equally good.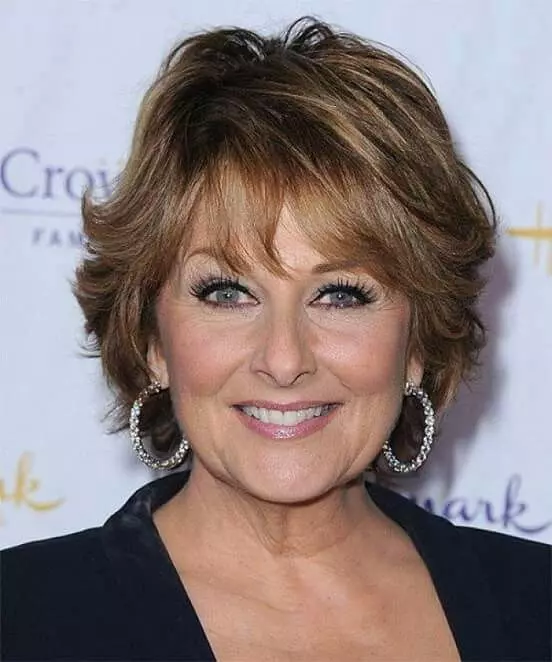 8. Tousled Layers
For women over 65, tousled layers can be a chic and modern hairstyle. They can give your hair more body, movement, and texture to make it appear more colourful and dynamic. The Tousled layers can be a stylish hairstyle for ageing women, which gives youthfulness. The tousled layers give a relaxed vibe look.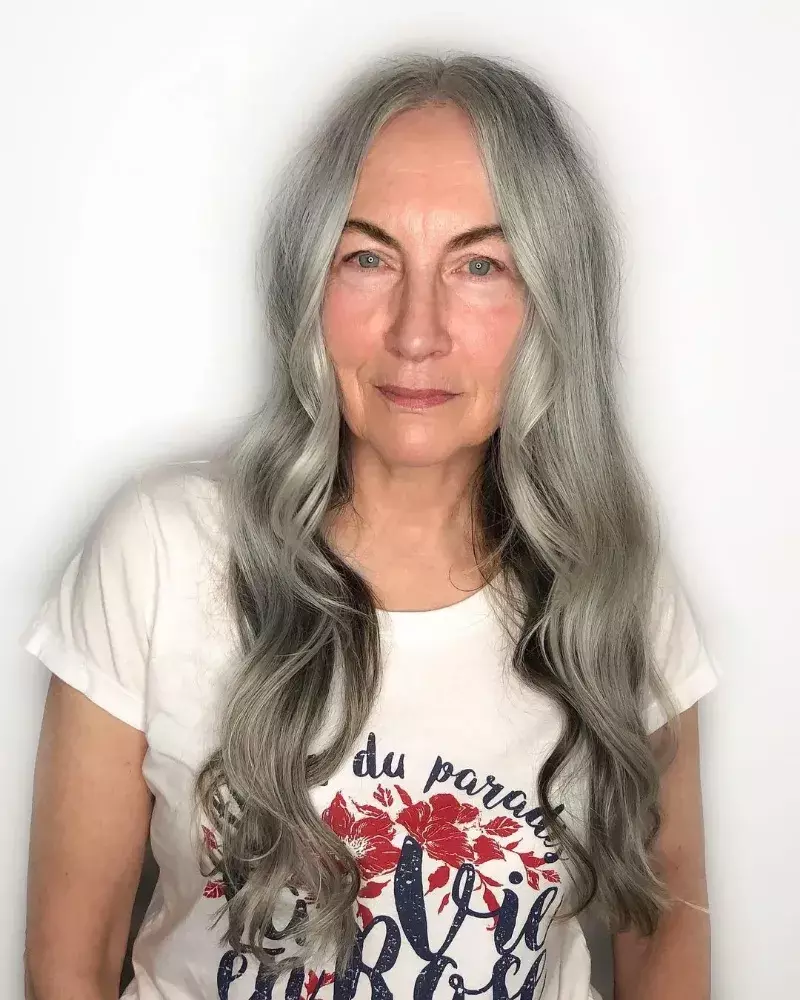 9. Long Hairstyle For Mature Ladies
If women love long hair, then can definitely style their long hair with some good styling options. The grey long hair, with some beach curls at the front, can look amazing and suit perfectly. This long hairstyle for mature ladies is a great option and is considered a low-maintenance haircut for older women.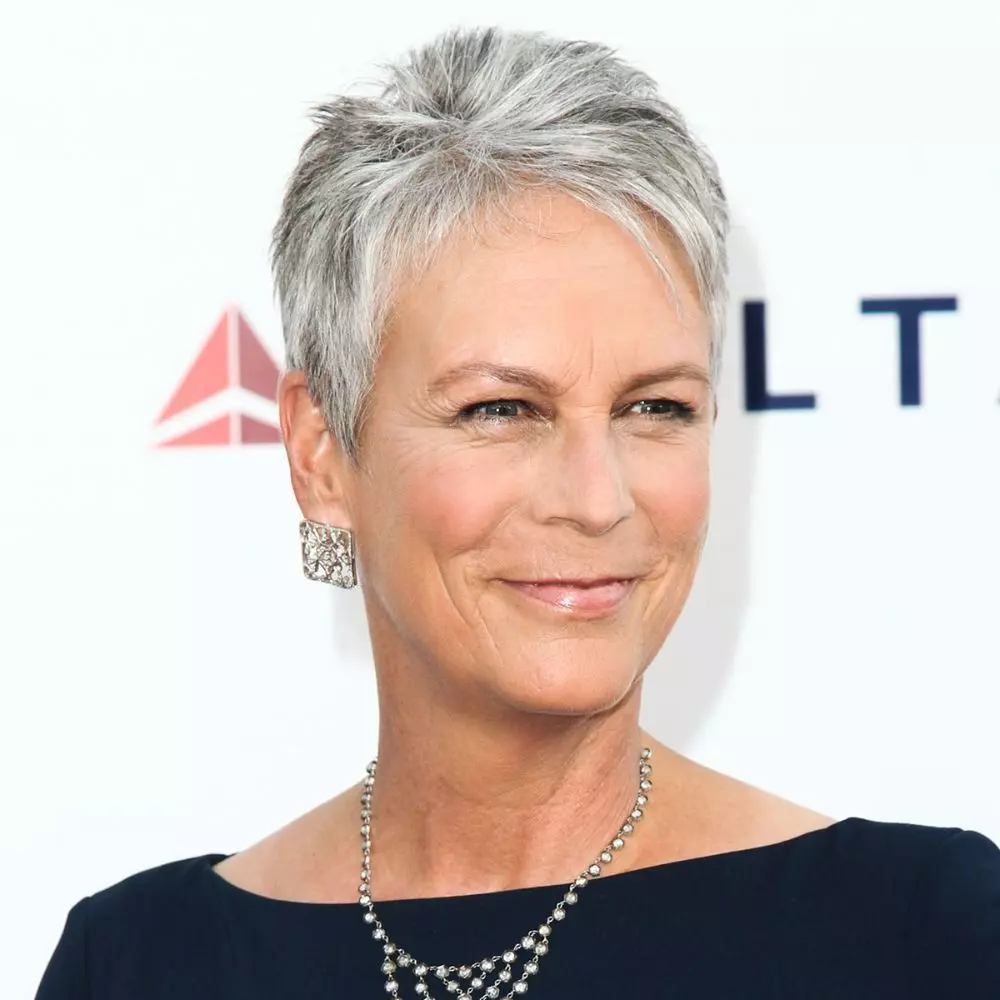 10. Short Spiky
 This short haircut is low maintenance haircut for older women and a graceful hairstyle for women over 65. The short spiky pixie can be carried effortlessly and is a great option for women with thin hair. This age-appropriate hairstyle for older females, can be chic and self-assured.
Read More: Pixie Haircuts For Women Over 60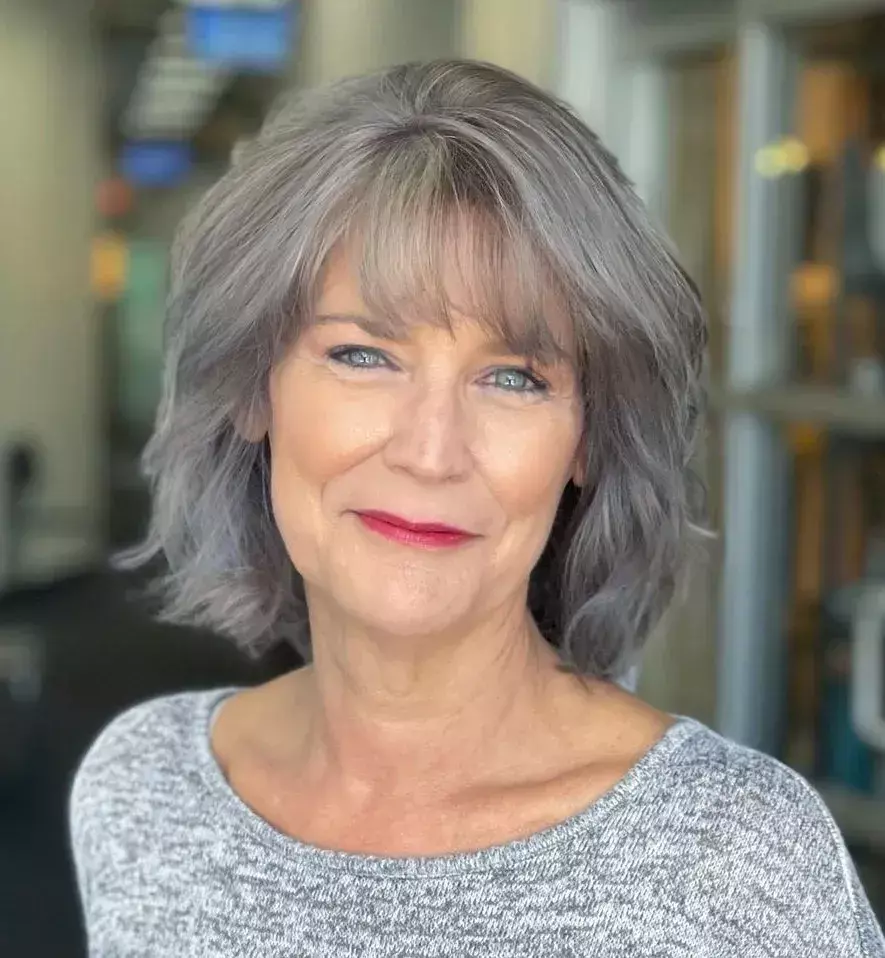 11. Shoulder Length Haircut 
A shoulder length haircut can be a trendy hairstyle for senior ladies. This haircut can be a flattering and adaptable option. It offers a harmonious combination of the ease of shorter hair and the adaptability of longer hair. Adding bangs to this hairstyle is another soothing option.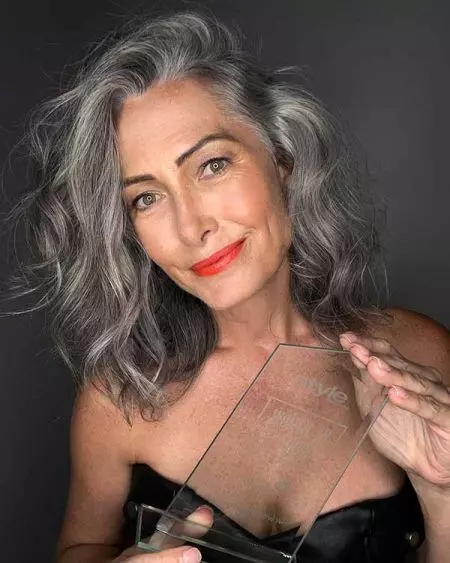 12. Wavy Silver And Grey Style
A wavy silver and grey hairstyle is a timeless hairdo for seniors. This hair compliments the volume and the natural hair colour of women over 65. This is a youthful haircut for older women and looks gracious. Looking for more inspiration for hairstyles for grey hair over 60, then do check out our guide as we list 50+ trending haircuts.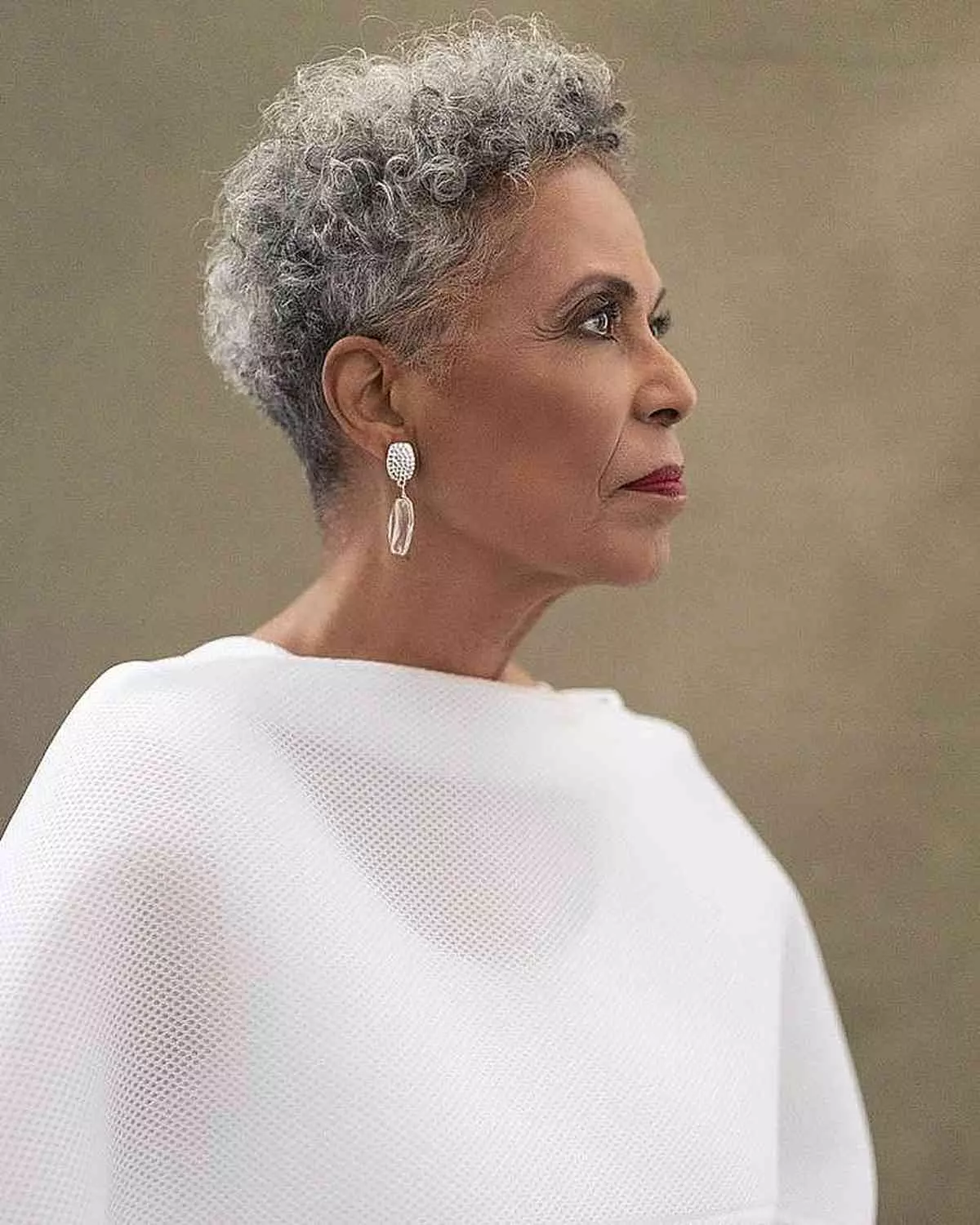 13. Chopped Pixie With Curls
Curls added to a classic pixie cut to create a playful and edgy haircut known as a chopped pixie with curls is a chick hairstyle for seniors. The "chopped" and textured appearance gives it a fresh and modern vibe. Soft, loose curls or waves are styled at the top of the pixie cut. These curly hairstyles for over 60 give the entire ensemble movement and femininity.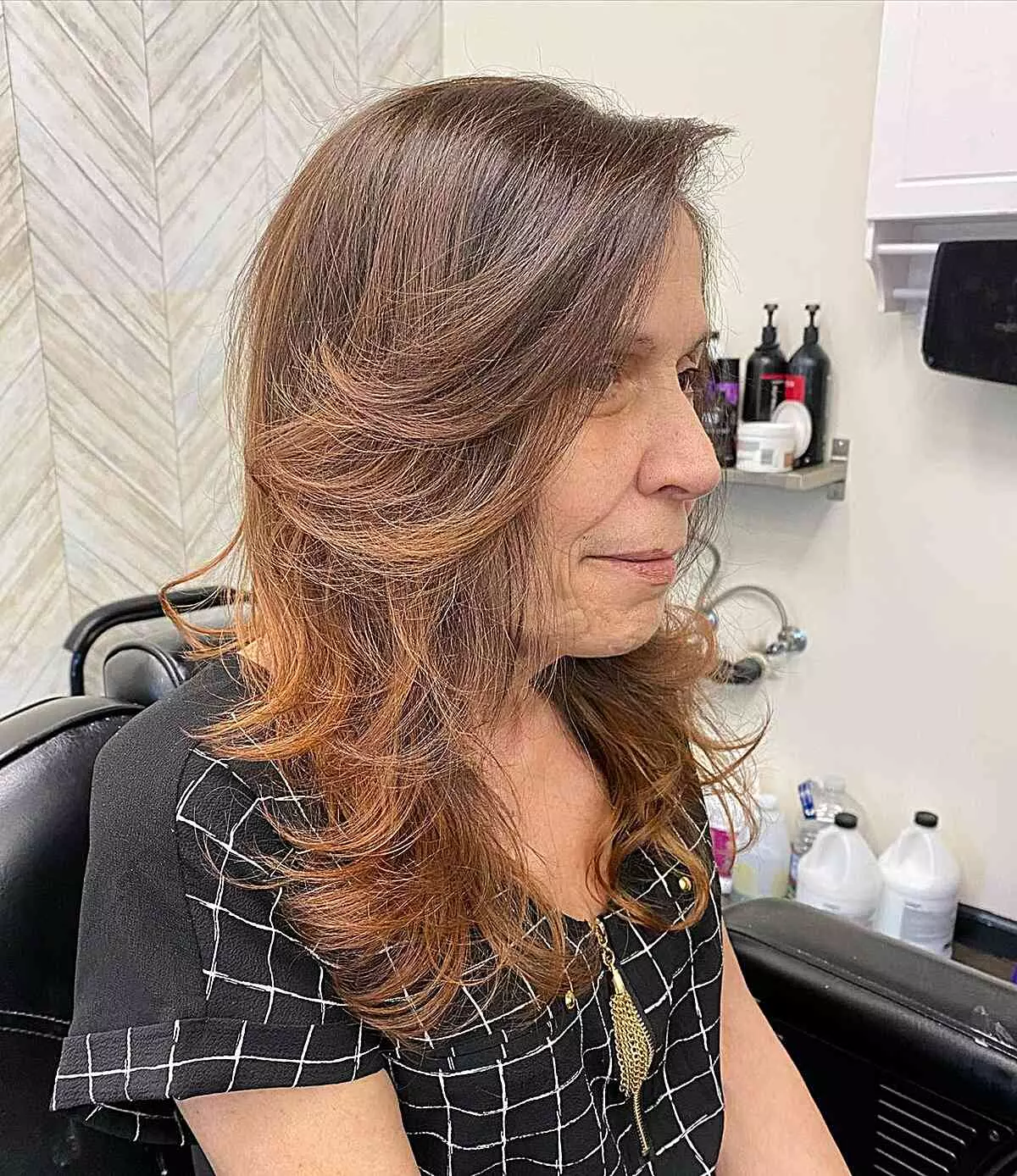 14. Feather Layers
The feathered layered haircut for medium hair length can add great volumes to the thin hair. This is a perfect hairstyle for women over 65 and will look amazing on them. The soft and feathered layered cut gives a youthful look.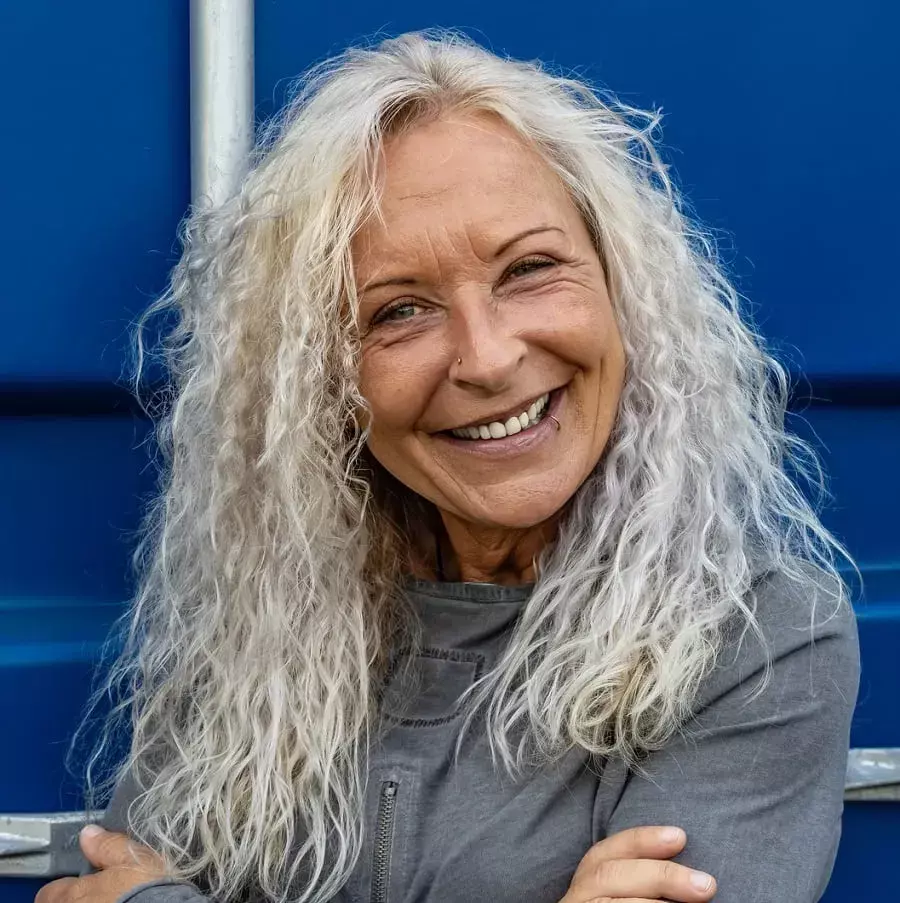 15. Long Curly Haircut
A long hairstyle for mature ladies with curls can be an elegant hairstyle for women over 65. Just being natural and keeping the curls as they are is a low-maintenance haircut for older women. This curly hairstyle for ageing females looks graceful when kept open.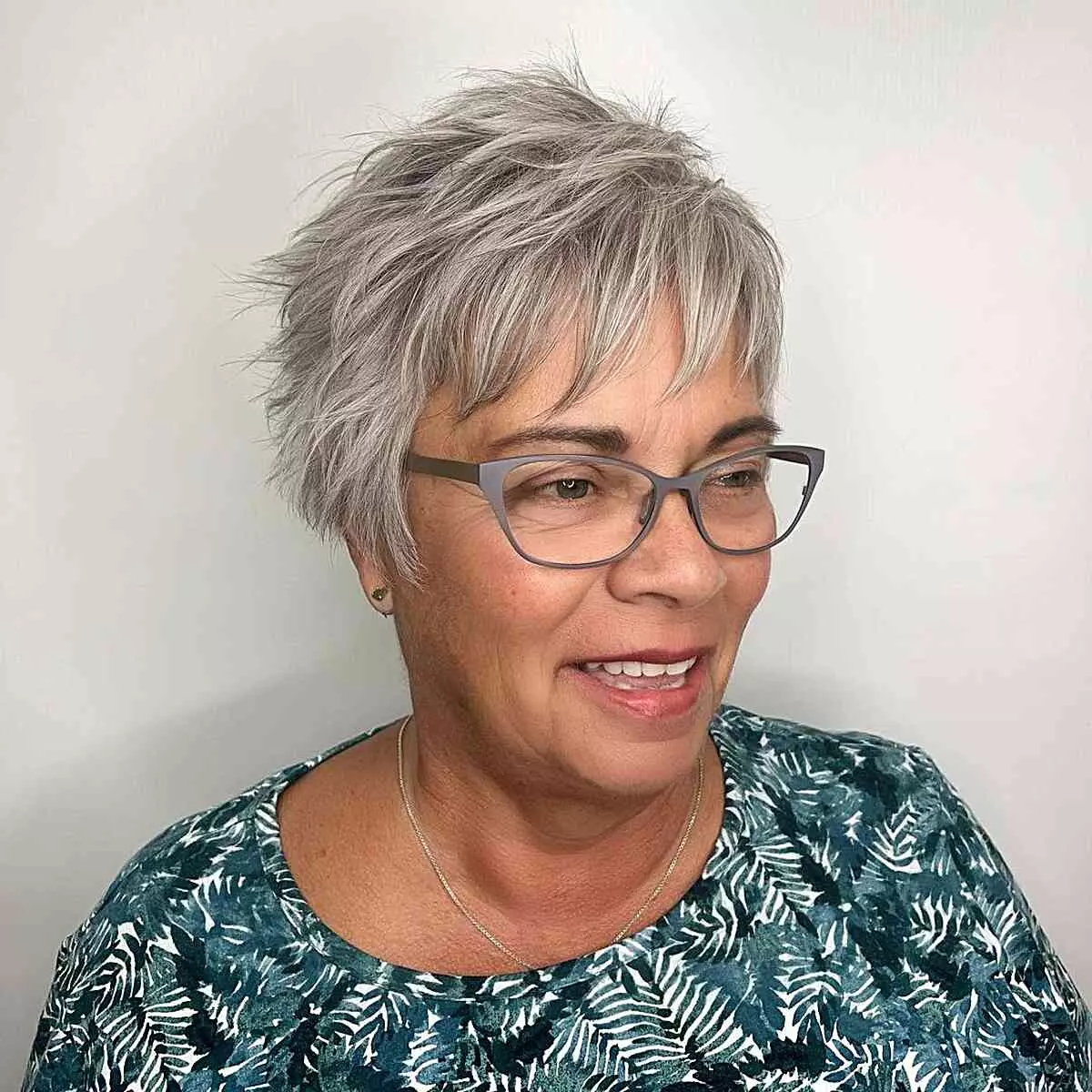 16.  Modern Shag Bob
A short bob with shaggy layers over 60 gives the traditional bob a modern spin. For women over 65, this short-shag hairstyle can be a great option. Shag haircuts are renowned for their layered, textured style that gives hair more movement and volume. This trendy hairstyle for senior ladies is a must-try and most preferred style.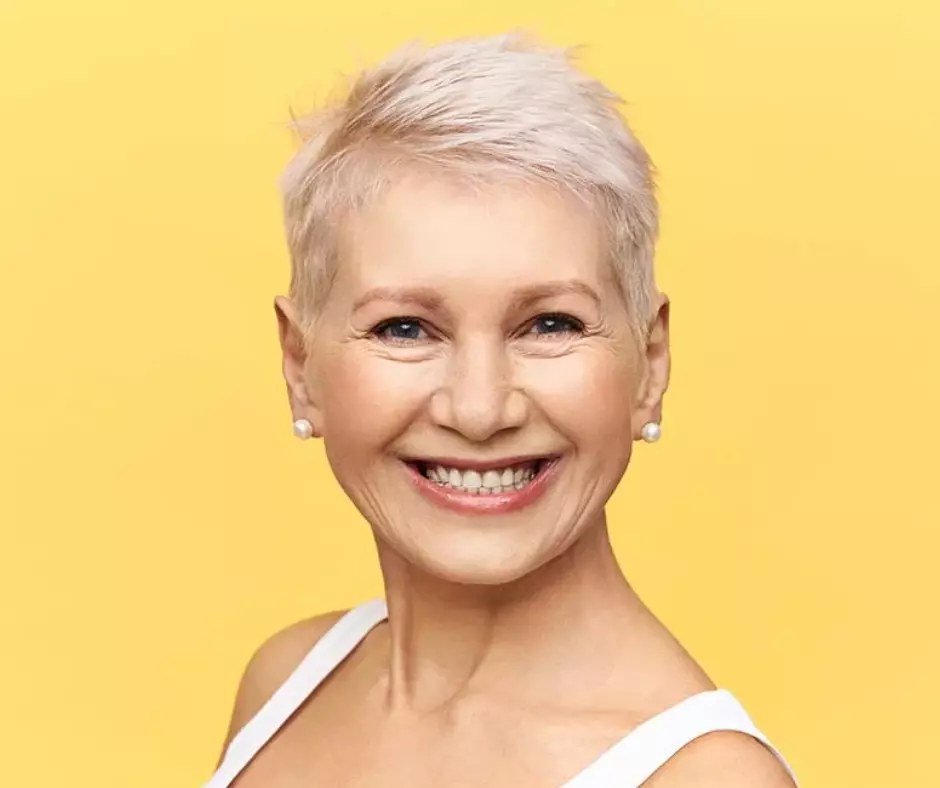 17. Short Pixie
This timeless hairdo for seniors, called Short Pixie is the most preferable hairstyle for women over 65 who need a simple and short hair look. Women can consider this haircut for thinner and shorter hair. This is a low-maintenance hairstyle for older women and carries a timeless elegance.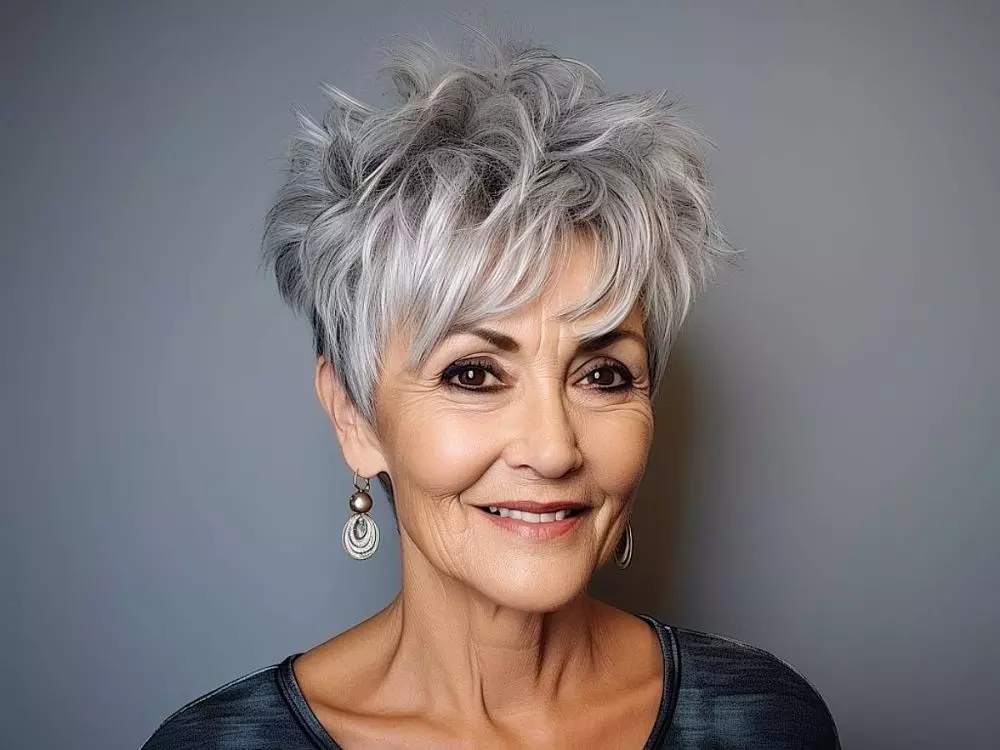 18. Short Layered Bob
This short haircut for women over 65, is a practical and stylish choice. Adding textured volume to hair, with the layers making the entire haircut fascinating and ageless. Layered bob and the natural hair colour add a spark to the entire look.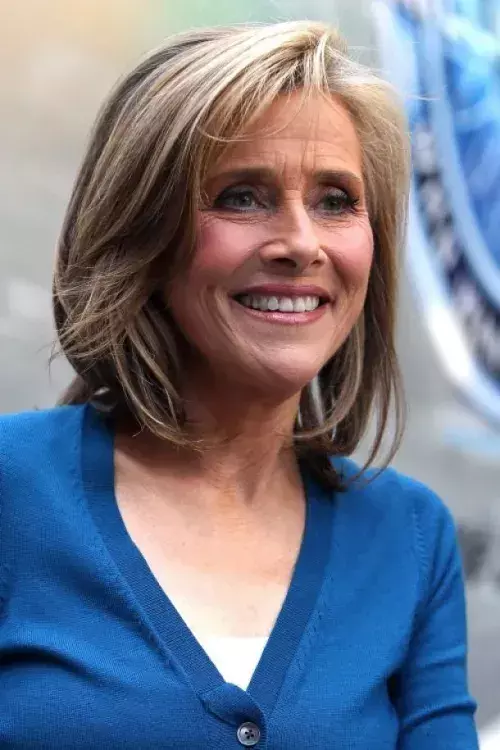 19. Lob Cut
A lob cut or call it a long bob haircut, is a hairstyle created with hair length just above the shoulder. The haircut is added with side layers for extra volume. It provides a balance between short and long hair. The fancy lob cut is a chic hairstyle for women over 65.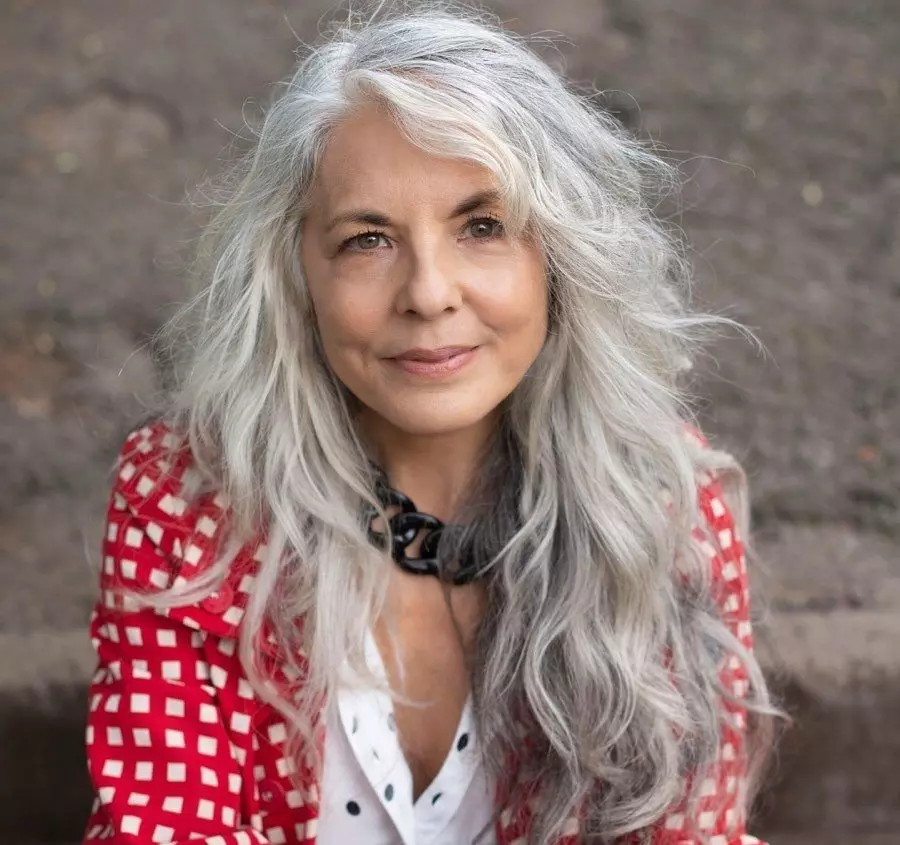 20. Long Layered Haircut
Flaunting your natural hair colour which is long and volume-filled, is the best look you can acquire at an older age. This long hairstyle for mature ladies is nicely layered with long layers and kept with its natural texture. The hairstyle is flattering for all types of faces.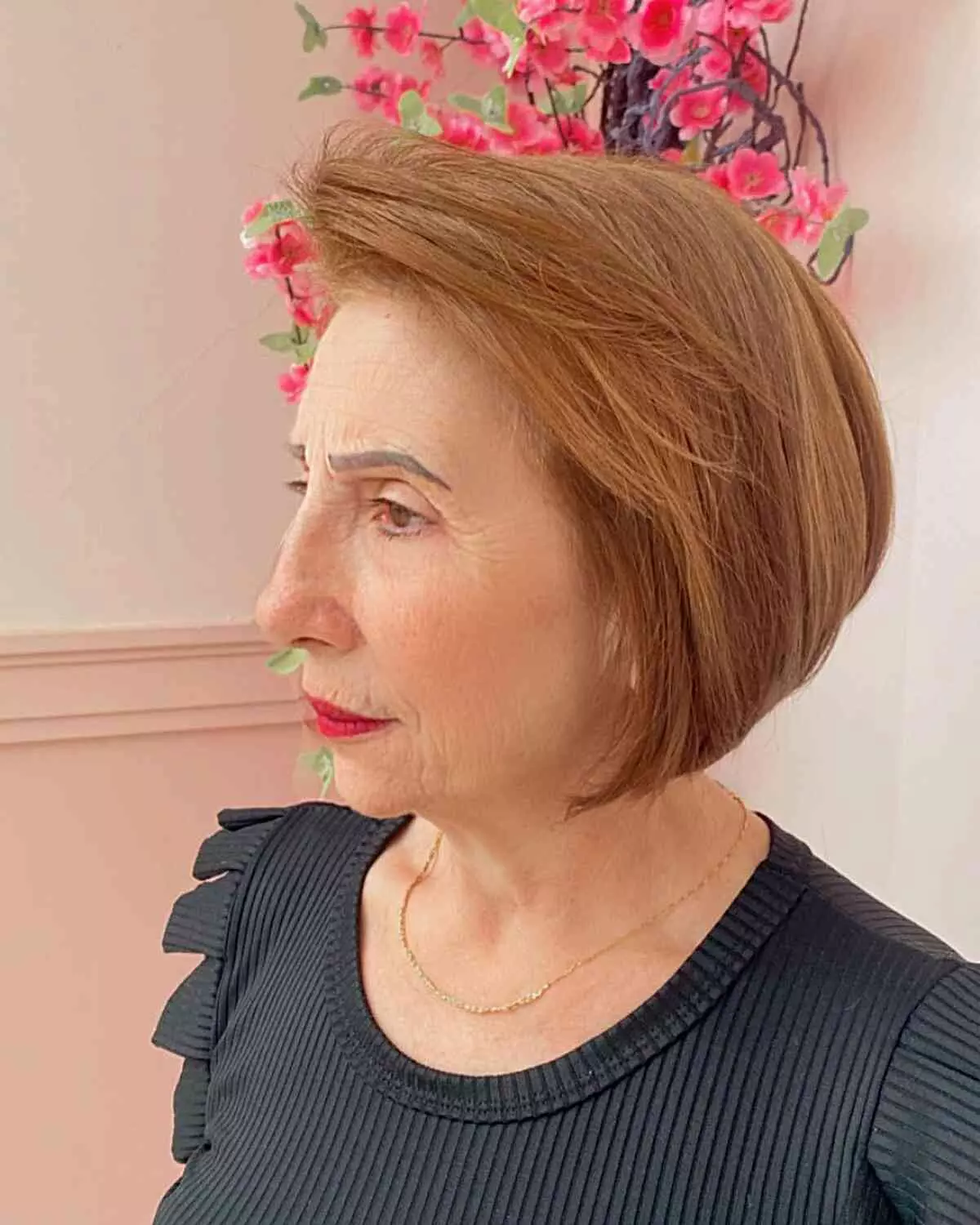 21. Trendy Bob Style
The trendy bob haircut is a timeless hairdo for seniors. Giving graceful hairstyles to elderly women, this haircut is cut short and styled with a short layered cut at the front. A special and classic haircut for mature women for a casual or party-ready look is a good choice.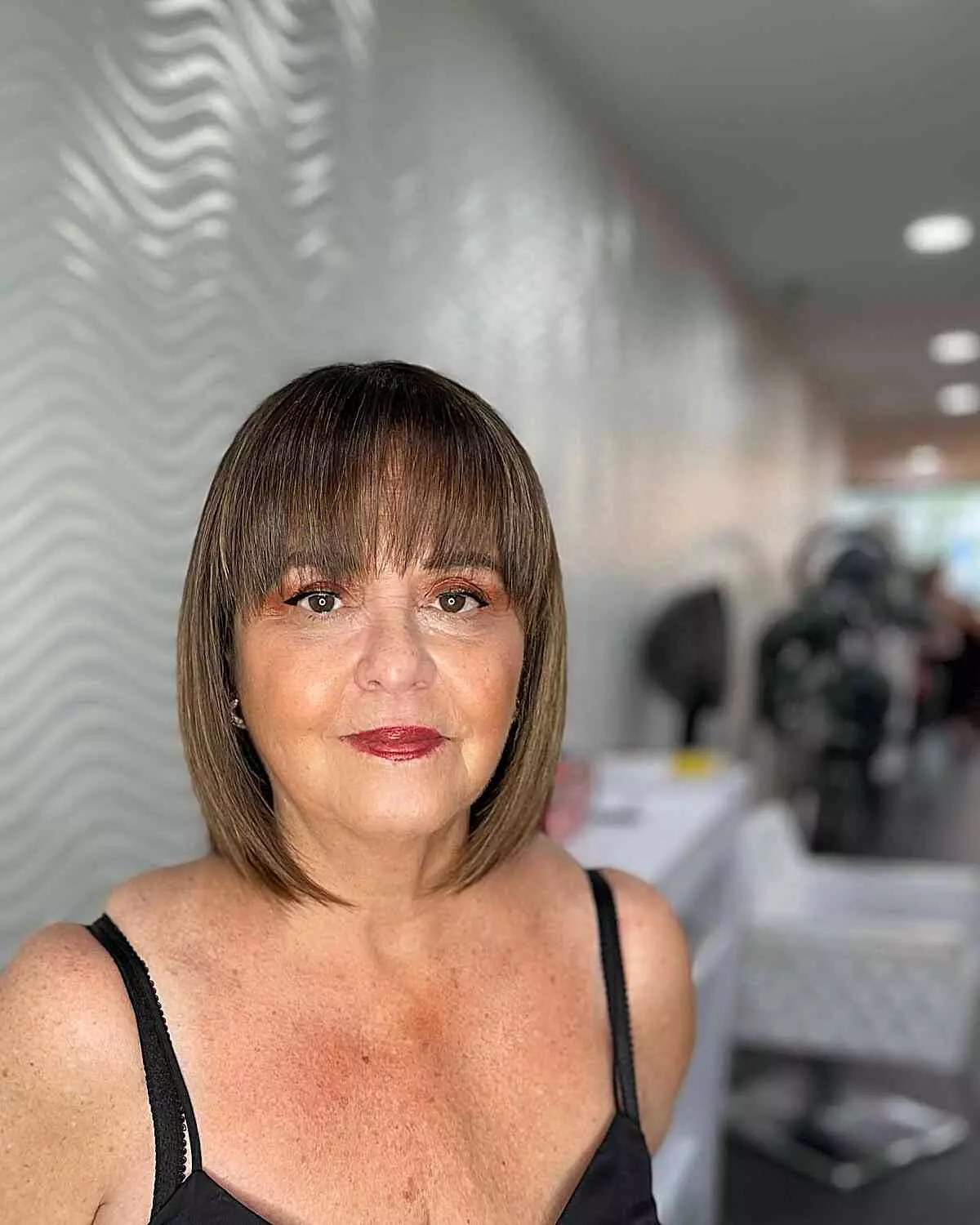 22. Bob Cut With Bangs
A bob cut with bangs for women over 65 is a trendy hairstyle for senior ladies. This hairstyle is classic and stylish. A low-maintenance hairstyle is suitable for thin hair and can be versatile with different styling variations.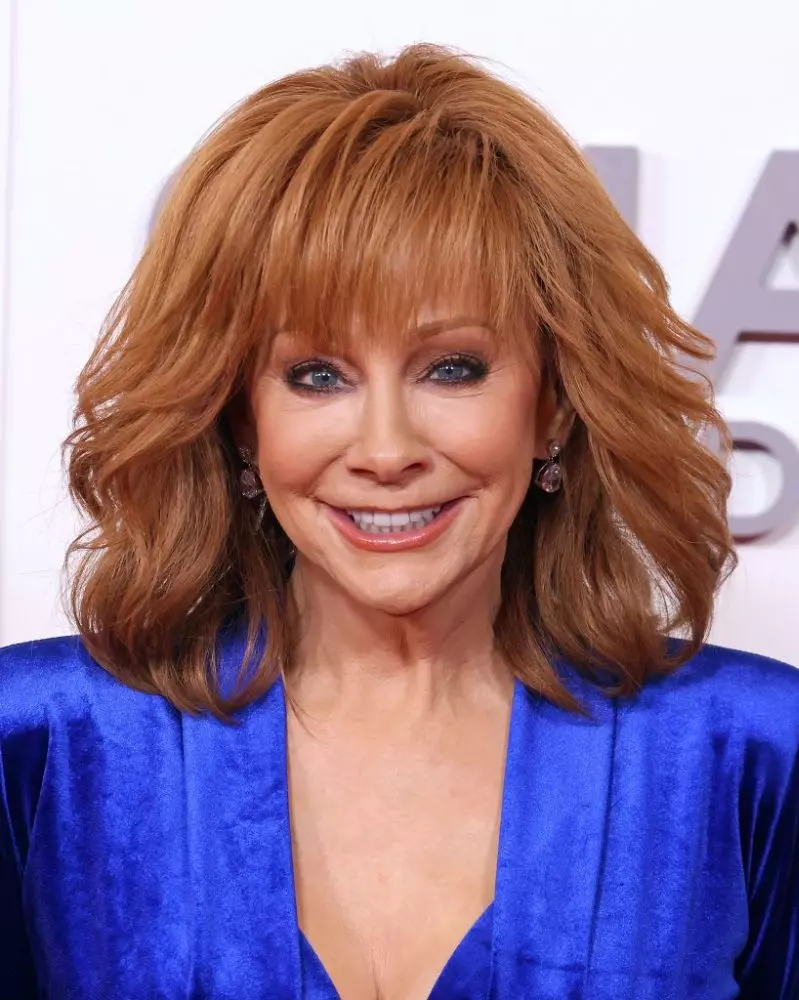 23. Shoulder-Length Waves
Soft waves give this timeless haircut for older women a fashionable appearance. Shoulder-length waves can work well on finer hair because they add volume when styled out curly and help older women keep their elegant hairstyle.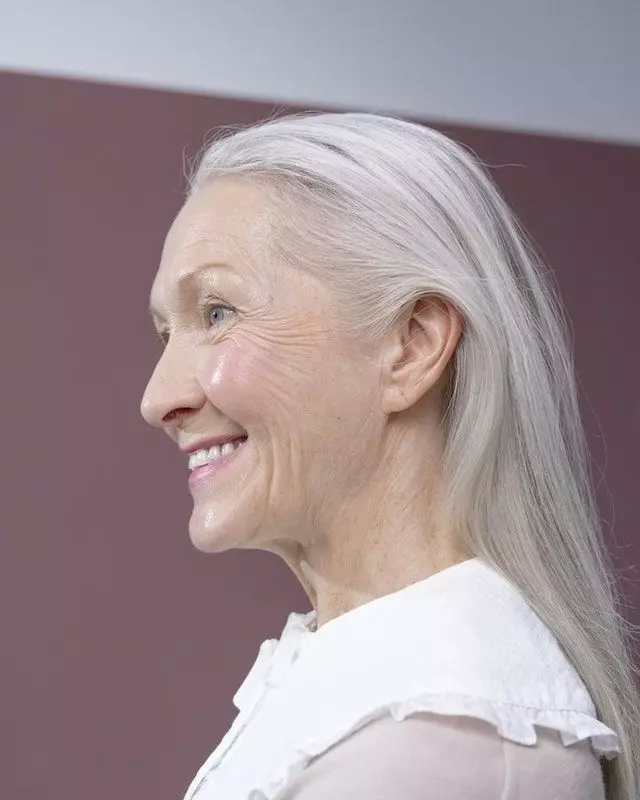 24. Straight And Sleek
A graceful hairstyle for elderly women, this smooth, straight hair with shine provides a classic touch to the entire hair look. This look can be adaptable and low-maintenance, with a refined and sophisticated appearance.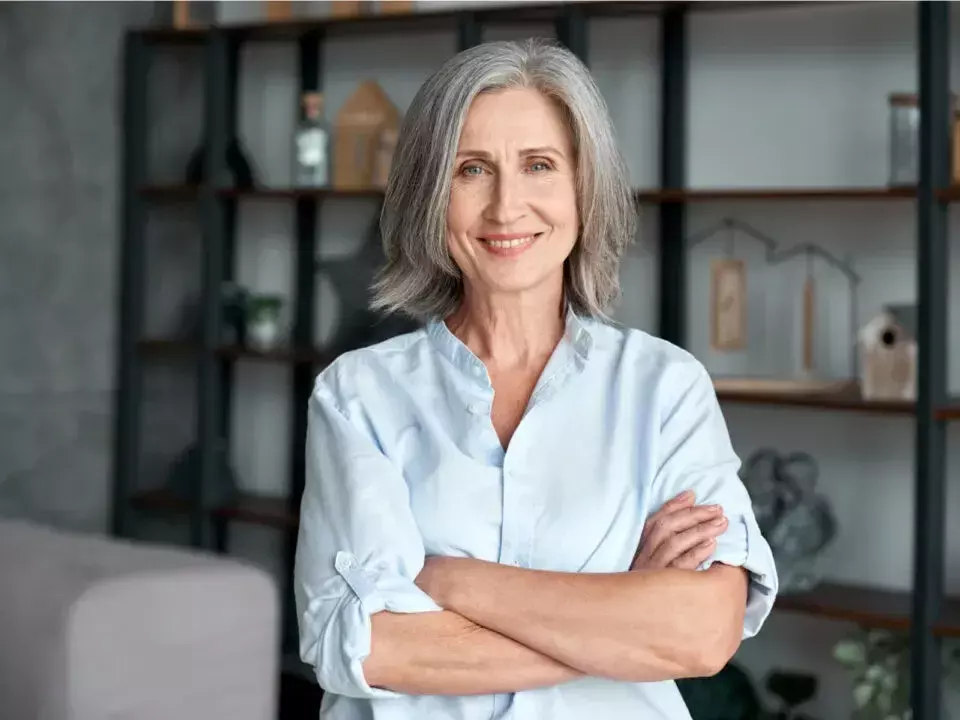 25. Short Fliiped Ends
This flippy-turned hair is a stylish haircut for women over 65. Just above the shoulder, this haircut is simple and versatile. A haircut short, with the ends flipped outside is a great way of styling and low maintenance too.