25 Best Patrick Dempsey Haircuts And Hairstyles - 2023
Smriti Ahuja
Updated At 10 Sep 23
American actor and racing driver Patrick Dempsey was born on January 13, 1966, in Lewiston, Maine. He has been in a number of television shows and blockbusters like Scream 3, Enchanted, and Sweet Home Alabama. His most well-known character is perhaps Dr. Derek (Mcdreamy) Shepherd from the ABC medical programme Grey's Anatomy.
Patrick Dempsey's hairstyles are very popular among men. He wears it medium-length and has enough natural wave that all he needs to do to keep it in place is get regular trims, use a little pomade, and run his fingers through. This tends to give off a traditional, timeless, and sophisticated appearance that virtually anyone can pull off.
Patrick Dempsey Height: 5′ 9¼″ (1.76 m)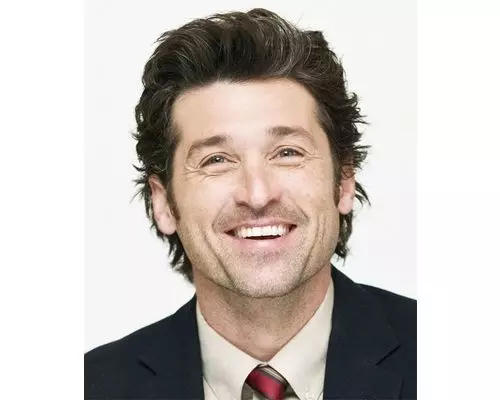 Some facts about Patrick Dempsey:
In order to gain money, Patrick Dempsey used to perform a half-hour show on the weekends as a juggler as his first employment. Dempsey competed in the National Jugglers Convention later that year and finished third.
Patrick Dempsey wanted to be an Olympic downhill skier before he started acting. Despite not being able to realise his dream, the skier was skilled enough to take home the Maine State Slalom Championship.
The actor was diagnosed with dyslexia when he was 12 years old, and as a result, he must memorise all of his dialogue. Dempsey thinks that his dyslexia helped him develop into the tenacious guy he is today.
He has a sports and vintage automobile collection and enjoys gathering antiques. Also check out our guide to find out receding hairline haircuts as we cover 50+ trending options.
25 Best Patrick Dempsey Hairstyles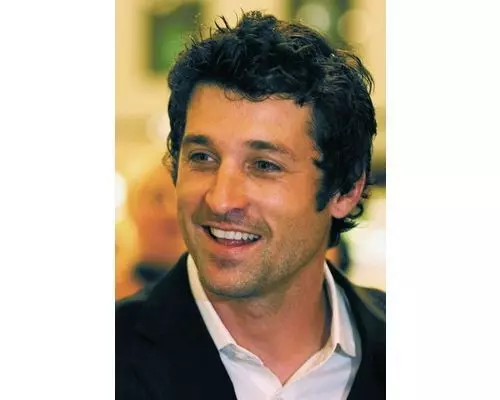 1. Short Wavy Black Hairstyle
Out of the many Patrick Dempsey hairstyles, the top of this stylish hairdo is left long enough to sweep back and preserve a tidy finish while being clipper cut short and near to the head. This is a classy look that can be worn for any kind of professional or formal event by men.
Also check out guide to find the best taper haircuts for men. We cover the most popular 55 hairstyles for this year.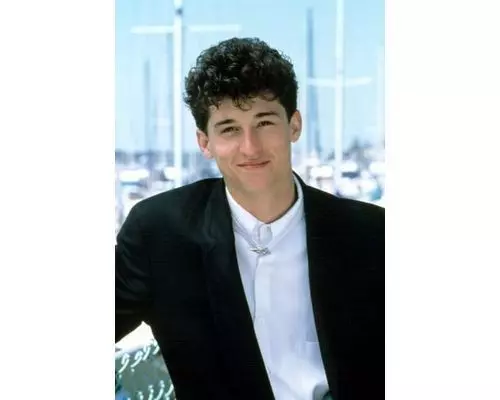 2. Short Curly Hairstyle
In this hairstyle, the hair are wavy along with trimmed top length and short, clean sides and back allow for contour and texture, creating another smart style for men with this dark grey mane.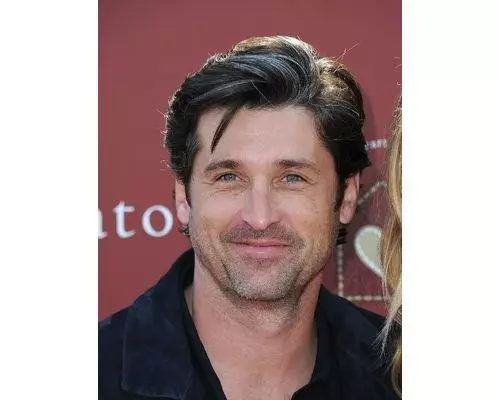 3. Short Straight Hairstyle
A playful and flirty form is created by the jagged cut layers that run across the back and sides. For men seeking a straightforward yet elegant style to wear to occasions, this look is ideal.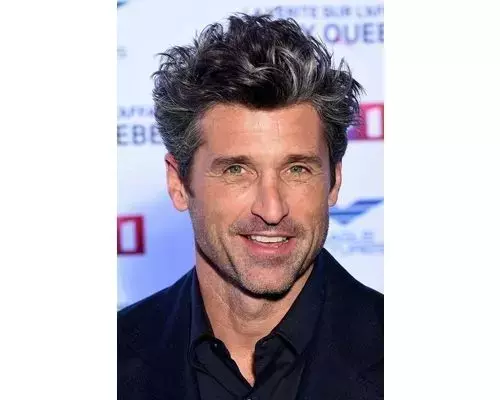 4. Wavy Hair with Stubble on Chin
Dempsey's hair is naturally curly, and he frequently sports what appears to be stubble on his chin. This appearance is really attractive in the eyes of his female admirers. Male admirers frequently decide to attempt to imitate this look.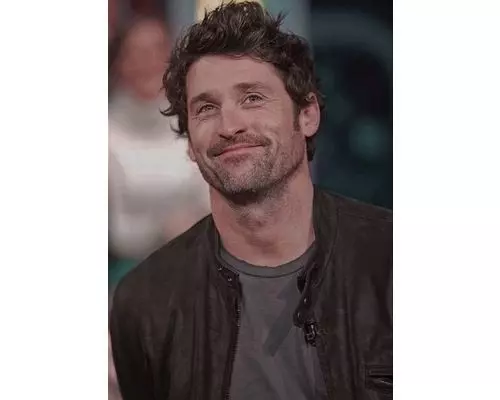 5. Layered Hairstyle
This is a layered patrick dempsey hairstyle with the top and back razored to provide texture in order to get this look. His hair appears thick because to his natural waves and the texture the razor blade creates. This particular haircut may work for men with thick hair.
Interested in long haircuts? Do check out our guide as we list 50 + options to find the best long hairstyles for men.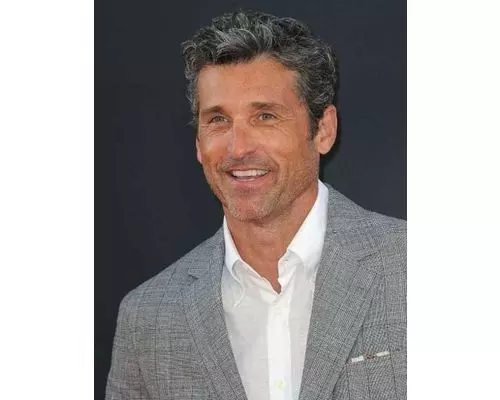 6. Grey, wavy, quiff Hairstyle
Patrick Dempsey's greying, wavy, quiff haircut is the ideal appearance if you have thick, salt-and-pepper hair and want to highlight your lavish hair style to its maximum potential.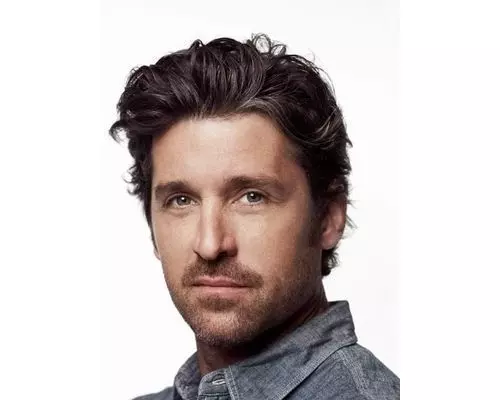 7. Shorter on the side Hairstyle
Patrick Dempsey opted for a timeless hairstyle and a vintage look. The style, which is based on a traditional cut with shorter sides and a hint of height on top, is ideal for the minimal yet stylish client who values comfort, wearability, and style.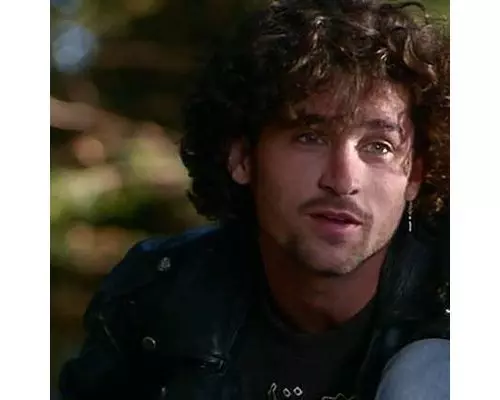 8. 1980's Hairstyle
On the brief-lived 1986 CBS sitcom "Fast Times," Patrick Dempsey played Mike Damone and had a brilliant 1980s hairstyle. This messy hairstyle with curls looked beautiful on him.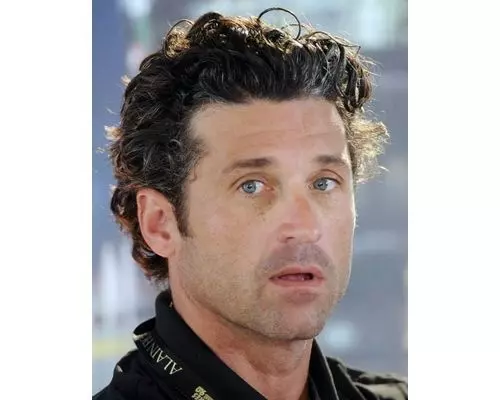 9. Untidy Hairstyle
Before his on-screen alter ego in the 1987 romantic comedy "Can't Buy Me Love" had a makeover, Patrick Dempsey wore an adorable untidy do.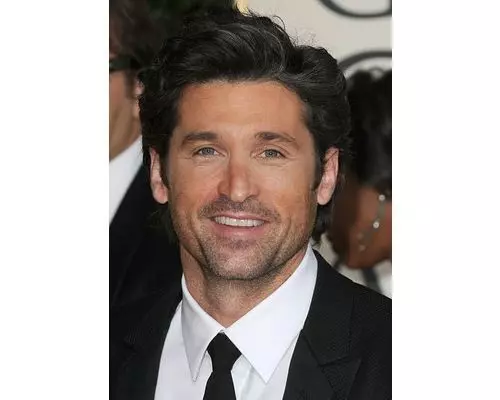 10. Thick side swept Hairstyle
In a publicity photo for the coming-of-age dramedy "Some Girls" from 1988, Patrick Dempsey sported thick, side-swept hair.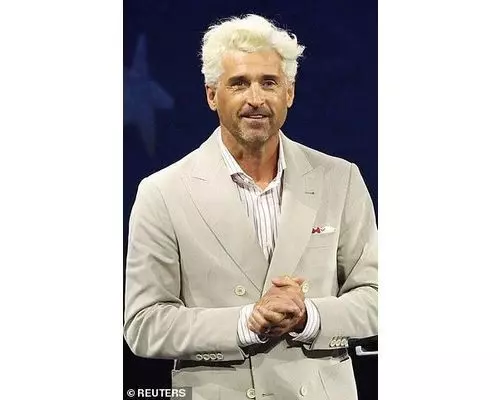 11. Blonde Hairstyle
In 1989's "Loverboy," Patrick Dempsey dyed his hair to fit the part of a college slacker. Another completely new look to try for a full transformational hairstyle.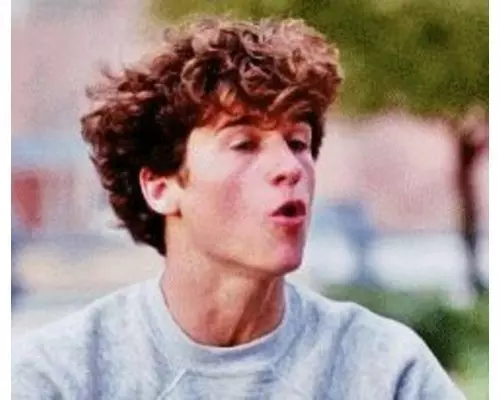 12. Curls Hairstyle 
During the Los Angeles 1989 61st Annual Academy Awards rehearsals, Patrick Dempsey's curls were on full display.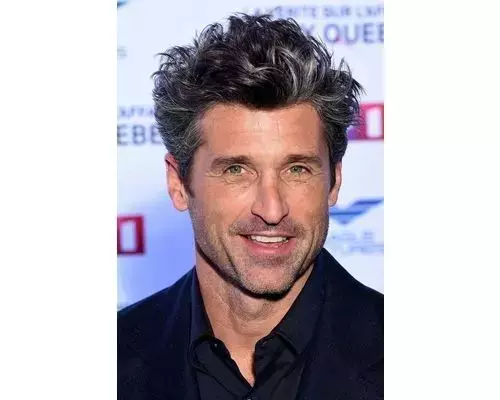 13.  Mullet Hairstyle
The mullet hairstyle can be rocked by almost anyone and is a classic tradtional hairstyle to try when looking for something new. In Beverly Hills for the 1990 Writers Guild of America Awards, Patrick Dempsey had a shorter mullet-style haircut.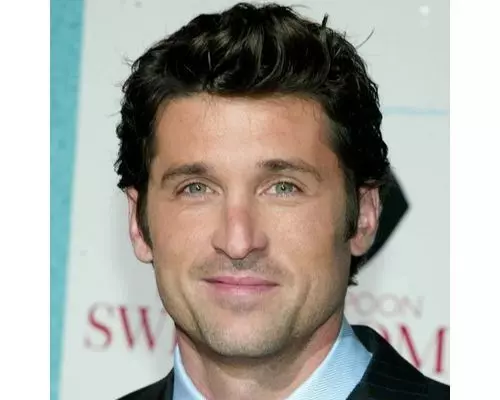 14. Slick Back Hairstyle
In the 1991 historical crime film "Mobsters," Patrick Dempsey slicked back his hair to play Meyer Lansky, also known as the "Mob's Accountant." Another classic look of slick back hair to wear for a charged up look.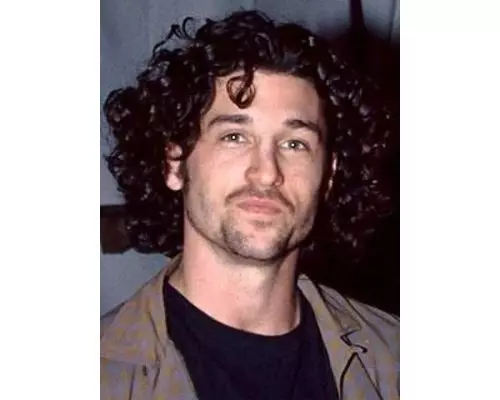 15. Tight Curls Hairstyle
A 90's hairstyle which Patrick Dempset rocked was the tight curls.  At the 1994 Los Angeles premiere of "With Honors," Patrick Dempsey had tight curls with one strand carelessly falling across his brow. One of the best medium hairstyles for men, the curls looked really good on him.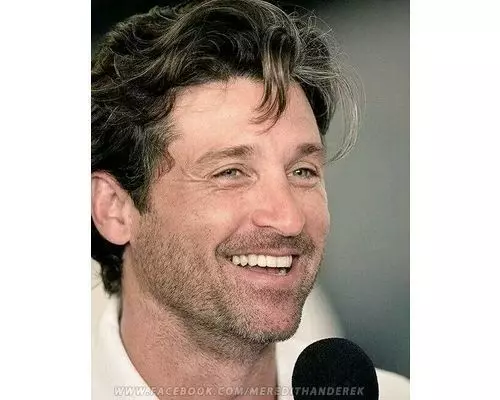 16. Quasi Bangs
During the 2005 launch of Galpin Motors' Club Aston showroom in Los Angeles, Patrick Dempsey wore a style with Quasi bangs.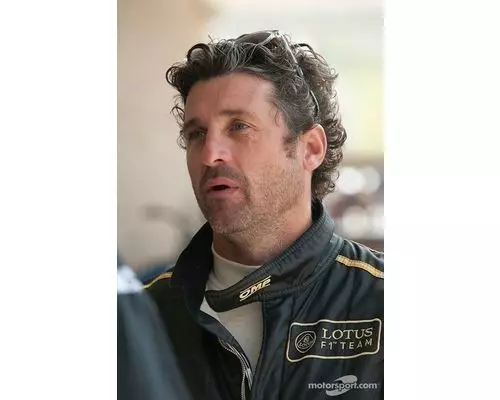 17. Voluminous Long Hair
At a special screening of "The Truth About the Harry Quebert Affair" held during the 2018 Cannes International Series Festival in France, Patrick Dempsey's hair appeared particularly voluminous and long.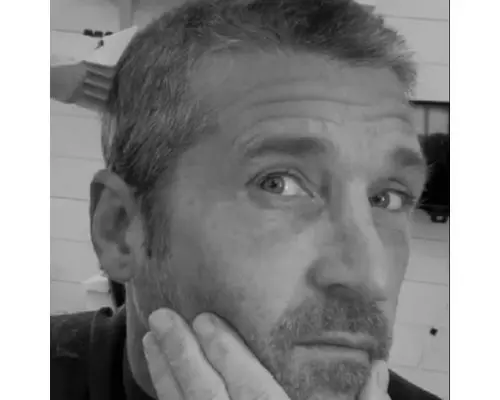 18. Shaved Hair
In order to welcome a significant change to his appearance, Patrick Dempsey trimmed all of his hair into a buzzcut by himself at home. His wife shared a video of Patrick Dempsey shaved head on Instagram and is seen tidying up the edges of his shorter do using Peanut clippers from Wahl Pro. Patrick looks as dapper as ever. "Change is good," Jillian, his wife wrote as the video's caption.
Interested in more inspiration for short hair? One can also try a low fade cut as that looks stunning.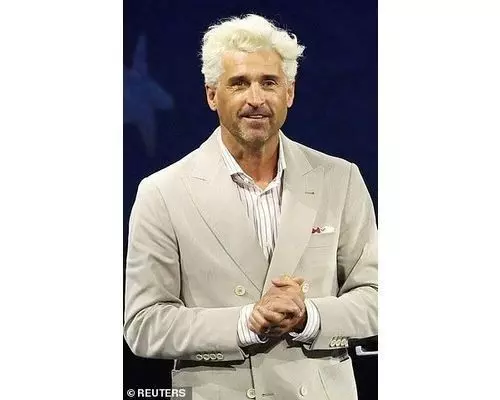 19. Platinum Blonde Hair
Patrick Dempsey, who is known for having thick, salt-and-pepper hair, opted for an icy platinum color instead. Now Dr. Shepherd has golden hair. The platinum shade is presumably only there for the duration of a role.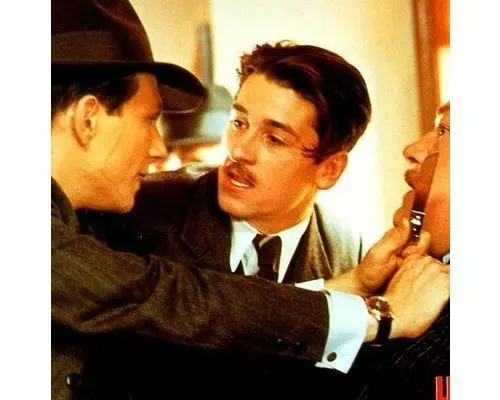 20. Tight Slick Back Hair
In the historical crime film "Mobsters," Patrick Dempsey slicked back his hair to play Meyer Lansky, also known as the "Mob's Accountant."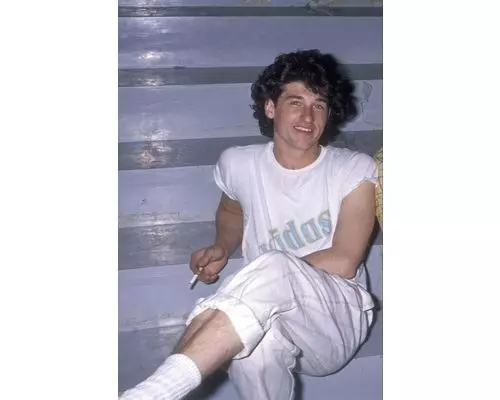 21. Shoulder Length Curls
Patrick Dempsey's voluminous curls at the inaugural Race to Erase MS competition in Aspen, Colorado, in 1994, came close to touching his shoulders. Another very different Patrick Dempsey Hairstyle.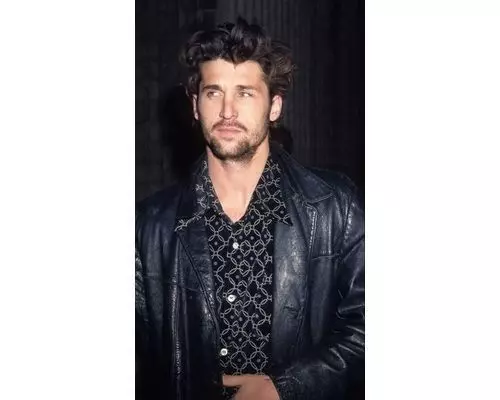 22. Cropped Hairstyle
At the "Scream 3" Los Angeles premiere, Patrick Dempsey wore his hair closer trimmed and cropped.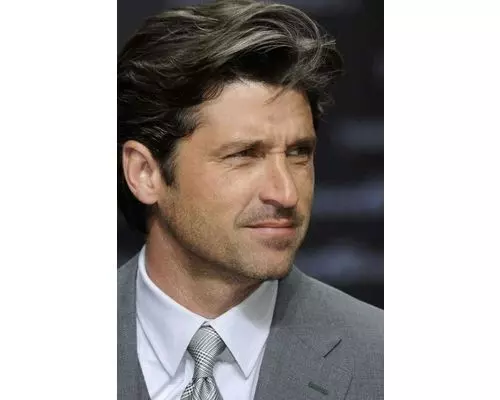 23. Slick Back with Hair Strand Look
At the Los Angeles premiere of "Iron Jawed Angels" in 2004, Patrick Dempsey's slicked-back hairstyle was almost flawless, strand of hair that landed across his brow was the highlight of this hairstyle.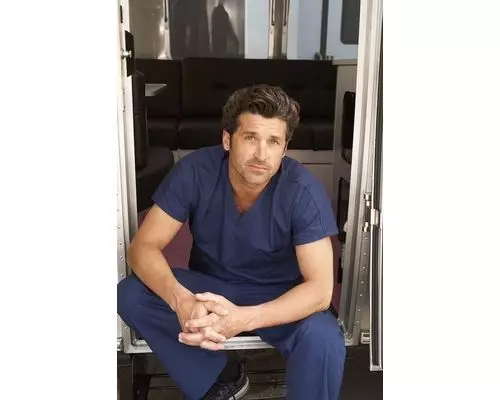 24. Classic Grey's Anatomy Look
Here is the well-known and beloved Patrick Dempsey hairstyle! In a 2005 promotional image for ABC's "Grey's Anatomy," the actor posed as his fictional alter ego, Dr. Derek Shepherd.
Do check out the popular Peaky Blinders haircut of Thomas Shelby as these have been trending.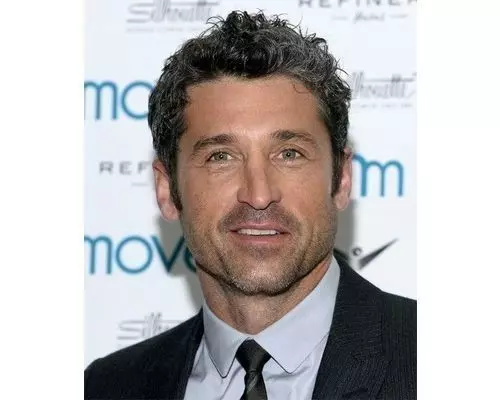 25. Short Hairstyle
As he arrived at LAX Airport in Los Angeles in 2014, Patrick Dempsey was photographed with one of his short hairstyles to date.