25 Stunning Small Cornrows Hairstyles - 2023 (With Images)
Ankita Ghoshal
Updated At 16 Aug 23
Are you looking for the best small cornrows hairstyles?
If you have short hair and struggle with creating cool hairstyles, you should try small cornrows for a change. They will blow your mind and you will get obsessed with them in no time. Here are 25 small cornrow hairstyles that you need to check out in 2023.
25 Best Small Cornrows Hairstyles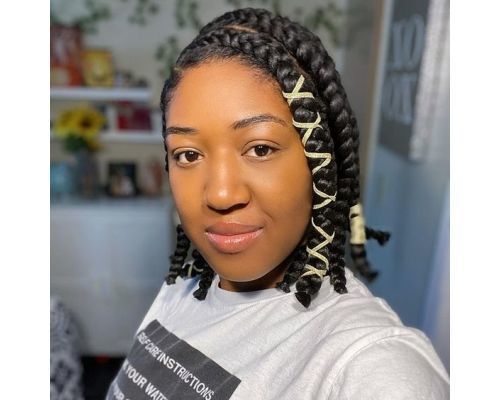 1. Lace Accents on Feed-In Braids
While feed-in braids look amazing on their own, you can add more character to them just by decorating them with cutesy lace accents. Weave them with your braids or just wrap them around your hair randomly- there are a lot of things you can do with lace accents on your hair.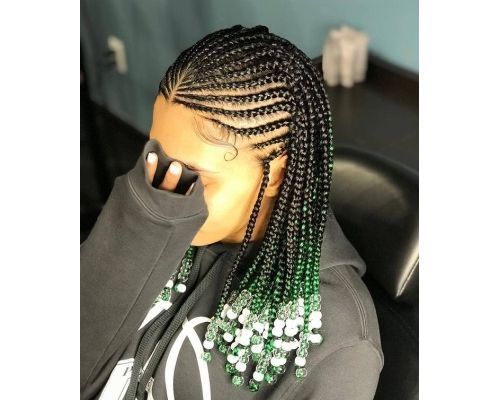 2. Glass Embellishments on Cornrows
If you are up for making a statement with your hairstyle, use glass embellishments to make your low-maintenance cornrows stand out. One of the best black hairstyles, they will bring all the focus to your neat braids and you will make a sophisticated statement with your minimalistic hairstyle.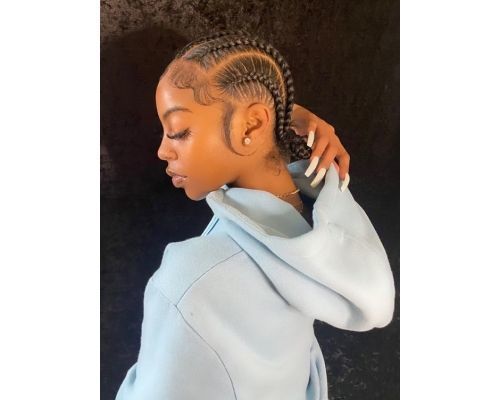 3. Bun and Braids
Braid your hair in tiny cornrows and wrap them up in a bun to get the perfect summer-friendly hairdo in an instant. You can rock this style on your next beach vacation or a casual pool party as well. Pair it with your favourite bikini and you are set to make a bold statement at the shore.
Check out our guide to find the best cornrows hairstyles with natural hair which include layered cornrow hairstyle, pigtail cornrows, lemonade cornrow braids and many more.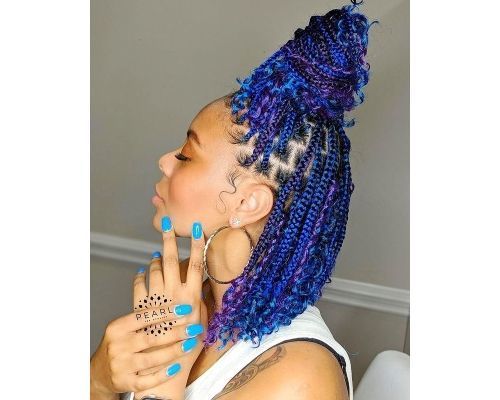 4. Colourful Highlights on Box Braids
Box braids are a great hairstyle for people with short hair. They make you look more stylish and protect your hair too. Invest in good hair highlights to make your hairdo all the more interesting. For added attraction, try different colours of highlights at once and you will make heads turn.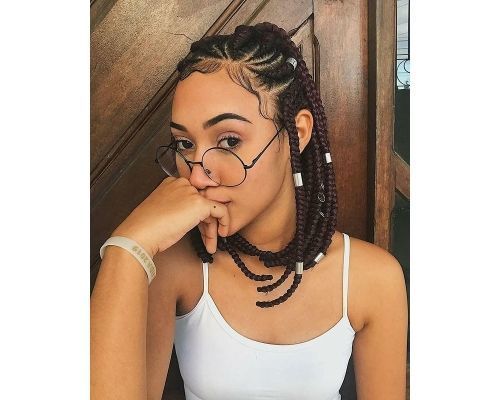 5. Half Up Half Down Braids
If your hair reaches down till your shoulder, go for the half-up, half-down styling technique to show off your cool cornrows. They make for a marvellous hair makeover to draw all attention to your beautiful features and fashion.
If you are looking for inspiration for haircuts with beads do check out our guide on short braids with beads as we cover the 25 most popular hairstyles whcih have been trending this year. From transparent beads to colorful ones, we cover options which are perfect for all the occasions!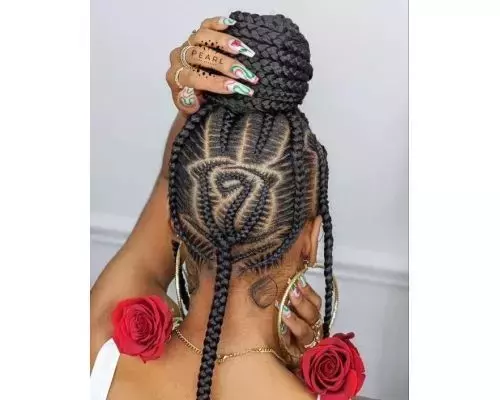 6. Crochet Braids
Carefully made crochet braids resting above your shoulder is a sight to behold! Try them out and you will fall in love. It will make you look no less than a queen and you deserve all the attention that this hairstyle is going to fetch you.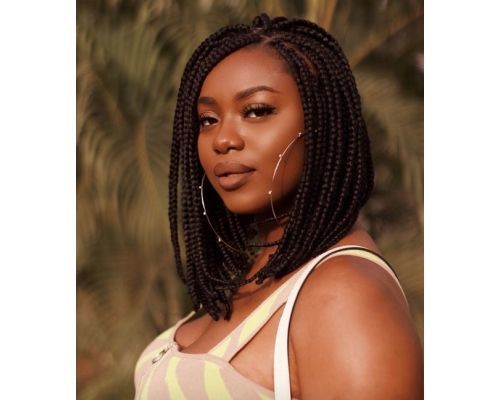 7. Short Bob Braids
Embrace the inner child in you by giving your hair a princess-like makeover. Small cornrows on short bob haircuts will make you look youthful and adorable in seconds. You can even try this hairstyle on your kids and see how charming they look.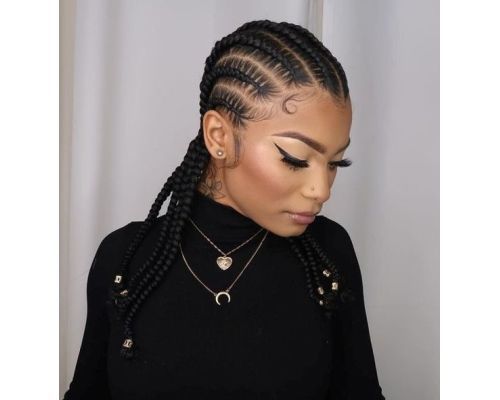 8. Volumizing Small Cornrows
Small cornrows, when done properly, can add the illusion of immense volume to your hair. Experiment and figure out the perfect style that works for you. You can also use hair sprays to secure your hairstyle and make it more protected.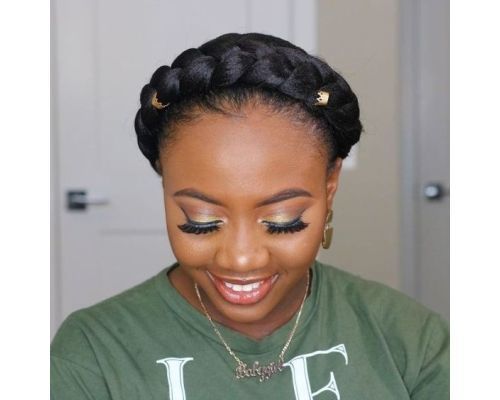 9. Braided Hairband
After braiding your hair into thin and neat cornrows, wrap a few braids around your hair to make a beautiful headband. This will instantly make your hair look more voluminous and add a regal touch to your overall look.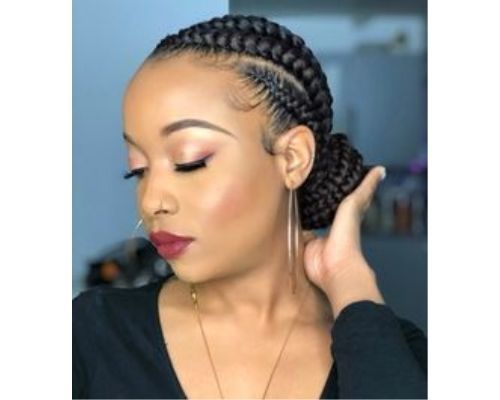 10. Side Braids and Messy Knots
Complement your messy knotted bun with beautifully done cornrows on the side of your scalp. You can wear this hairdo to college, day outs, and even for running errands- this is how versatile and edgy this style is!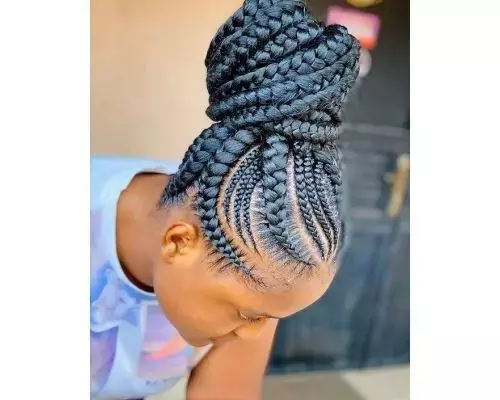 11. Cornrowed Updo
Arrange your small cornrows into a neat plaited updo which is ideal for all your important events, presentations, and parties. They look very well with gowns and ethnic wear too.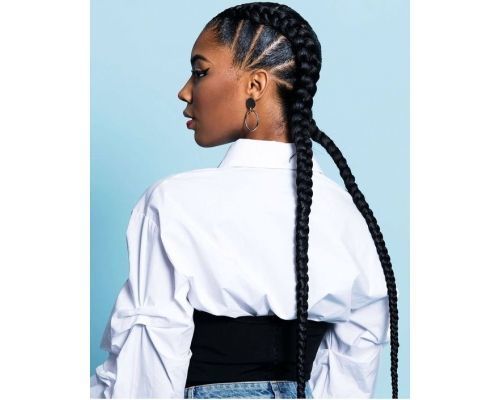 12. Twin Braids
Cornrows in twin braids make for a very hassle-free, no-nonsense hairstyle that goes well with every outfit and occasion. They also protect the hair very well without putting a lot of stress on your scalp. You can flaunt your hair length the best when they are braided nicely and meticulously.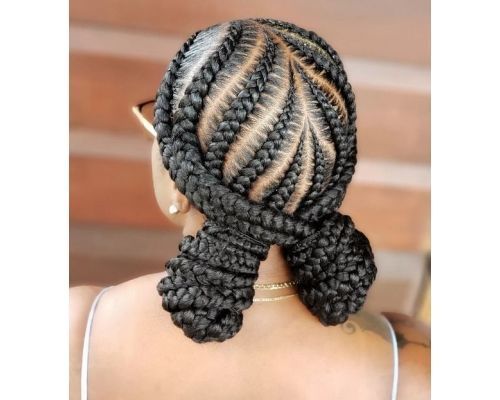 13. Unique Twists
To make things more interesting, team up your small cornrows with unexpected and unique twists. You have the chance to channelise all your creative energies and let your innovative juices flow with the cornrow!
Check out our guide on kinky twist hairstyles as we list 31+ top haircuts which include all the trending hairstyle for long, short and medium length hair.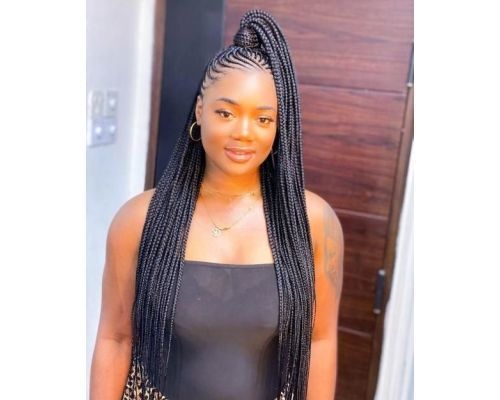 14. Half-Up Ponytail with Braids
Gather the cornrows on your scalp to form a half-up ponytail. You can leave the rest of the hair loose or braid it too. This is a very easy and fresh hairstyle.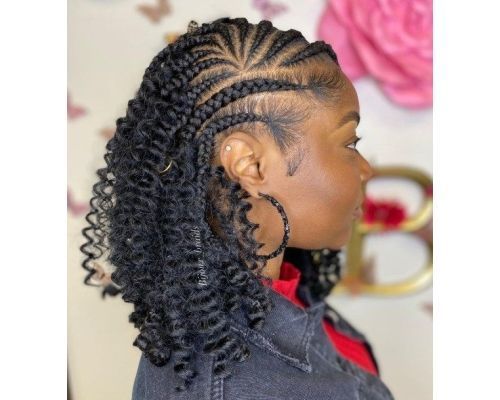 15. Cornrowed Side Bangs
A great way of styling your side bangs is by braiding them into micro cornrows. They make for a very no-nonsense and smart appeal that is perfect for interviews, office events, formal parties, and so on.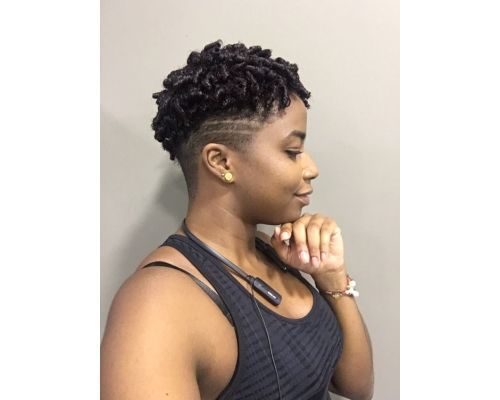 16. Layered Braids on Pixie Cut
This awesome combo of two trendiest hairstyles can never go wrong. Layering your braids to suit your long pixie cut will make you the talk of the town. It is also a great way of keeping your hair from getting too messy or unmanageable.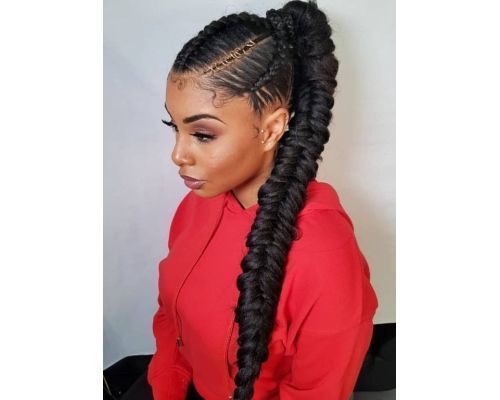 17. Fishtail Cornrows
Styling your cornrows into a long fishtail braid will make you look like you are straight out of a fairy tale! This has a very fashion show, ramp walk kind of a vibe that will set you apart in every crowd.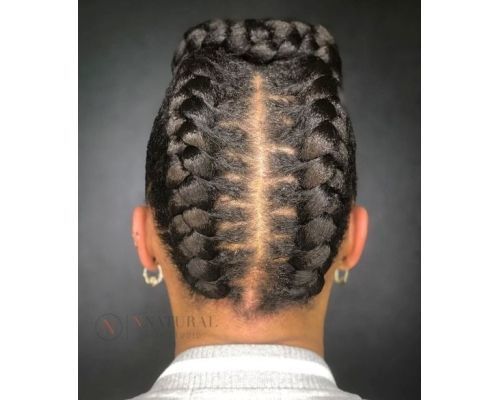 18. French Braided Updos
Updos with French braids and cornrows is a great way of telling the world how high-up you are in your style game.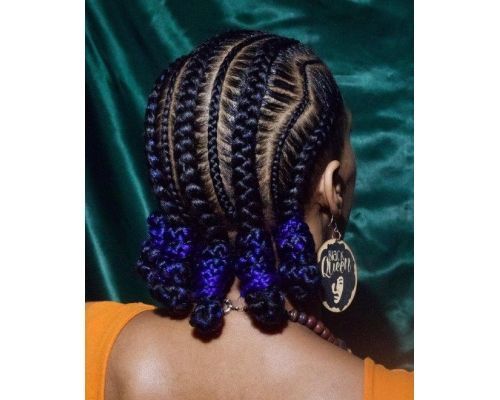 19. Four Tiny Knots
To make your short hair more voluminous, make four knots of your cornrows and you are sorted for the day! This hairstyle looks great on kids, teenagers as well as adults alike.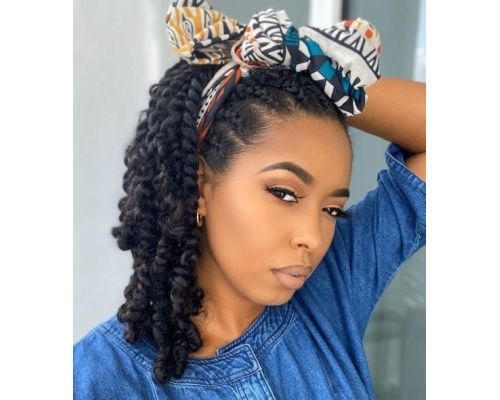 20. Side Braid
To keep things simple, take a chunk of your side hair and cornrow that to get a very neat and minimal look.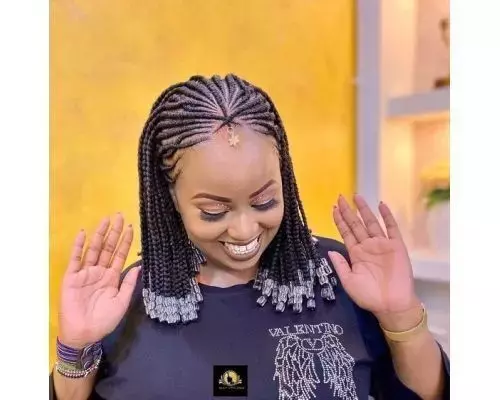 21. Cornrows with Beads
Small cornrows hairstyles with beads are the easiest and coolest ways of amping up your hairstyling game in a jiffy. Be it a party or an evening dinner, these beads are an instant lift to any drab outfit or hairstyle. Box braids with beads can transform your hair look completely and give you the desired results in no time.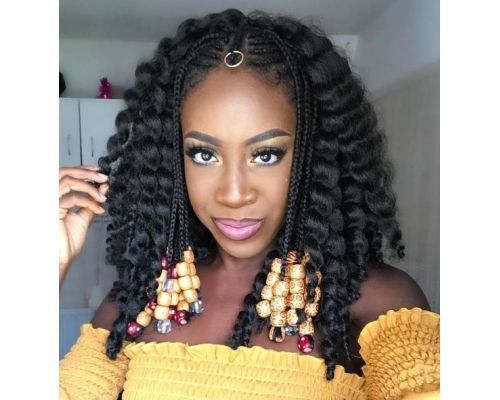 22. Braided Headband and Loose Curls
Small cornrows with natural hair look great. Braid your hair on the crown into a hairband and curl the ends of your remaining hair for a timeless look.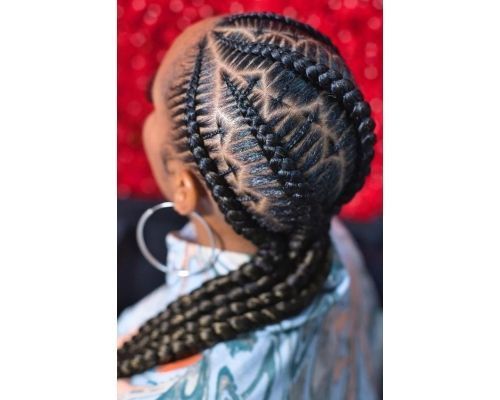 23. Fishtail Braids and Cornrows
Fishtails and cornrows go really well together but not a lot of people go for this experiment. Take that bold step and make heads turn right away! If you are into physical exercise or sports, this is a great hairstyle to go for as it keeps the hair protected and away from your face for long hours.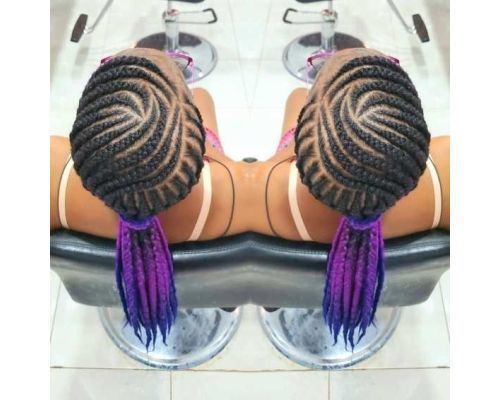 24. Ponytail with Small Cornrows
Small cornrows hairstyles do not have to put a lot of stress on your follicles. Just braid your short hair and hold the cornrows up in a prim ponytail. That's a low maintenance and cute hairstyle idea.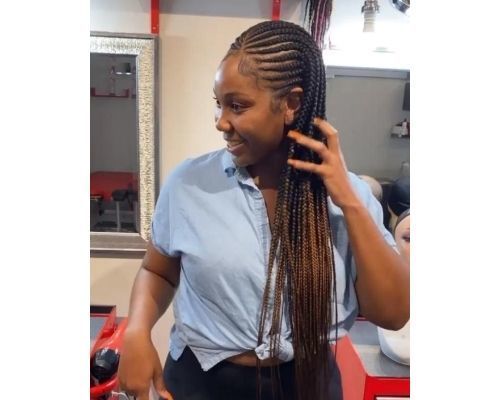 25. Small Cornrows with Extensions
If you are bored of short hair, just fake it! Buy some cool hair extensions and bread them up with your cornrows to embrace your sassy self. The best part is you can go for as long or as short extension that you want.
Now that you know the best small cornrows hairstyles for this year, beautify your hair in whichever way you like! These ideas are perfect to burst your bubble that only long-haired people can kill it in experimental hairstyles. Just practice hard and you will master the art of cornrow braiding even for the tiniest of hair strand!