55 Celebrities Without Makeup - Checkout Amazing Transformation
Shalu Bhati
Updated At 08 May 23
Ever wondered about how your favorite celebrities looked with no makeup? We have mostly seen them putting their best faces forward for any event that they attend be it the red carpet of various award ceremonies or just their usual party. Years back it would have been nothing short of a mini-scandal if a bare-faced picture of a celebrity hit the public eye. But times have changed. As the hashtag trends like #nofilter, #nomakeup, and #wokeuplikethis slowly took over the social media, celebs jumped upon this bandwagon pretty quick. Some did the makeup-free look better than the others and went completely bare. Today, the makeup-free movement has graduated into something big with the full-fledged participation of many celebrities including Alicia Keys, Beyoncé, Taylor Swift, and Zendaya among others. Also, check out our guide on celebrities without makeup as we capture 100+ most stunning photos which showcase the natural beauty of all these superstars!
55 Top Celebs With No Makeup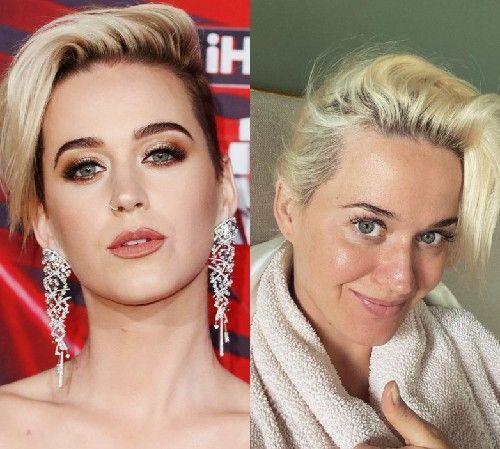 1. Katy Perry No Makeup
The many looks of Katy Perry have evolved over the years. But one thing has remained the same—her natural beauty. Pictures of Katy Perry without makeup show that the I Kissed a Girl hitmaker doesn't need makeup to look her gorgeous self.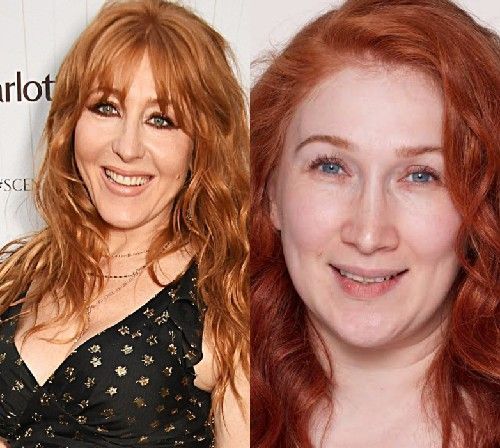 2. Charlotte Tilbury No Makeup
Charlotte's skincare and makeup brand is a favorite amongst celebs and common people alike. But, our favorite is her bare-faced look amongst this list of celebrities without makeup. Her clear and dewy complexion is what belongs in everybody's dreams.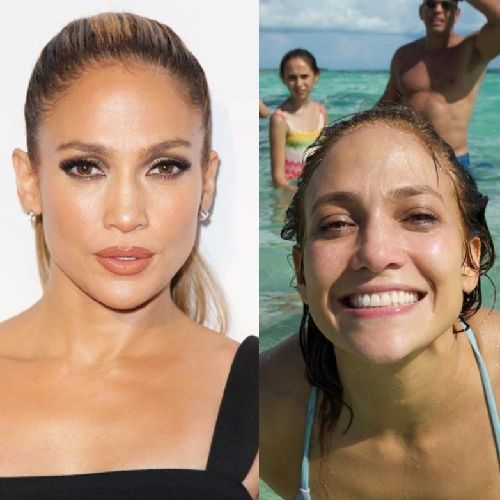 3. Jennifer Lopez No Makeup
Even at 50 years of age, the JLo no makeup face is as impressive as it can get. She looks more youthful than ever. Despite her age, her skin looks gorgeous and JLo doesn't shy away from flaunting her makeup-free look now and then.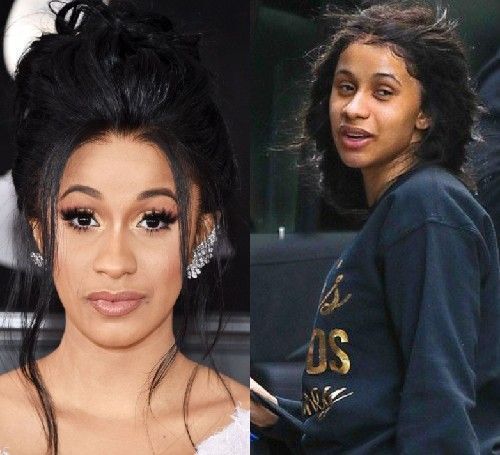 4. Cardi B No Makeup
Cardi B without makeup is a revelation. We have always seen her with impressive glam looks but when this celebrity decides to be makeup-free, she looks equally impressive and beautiful.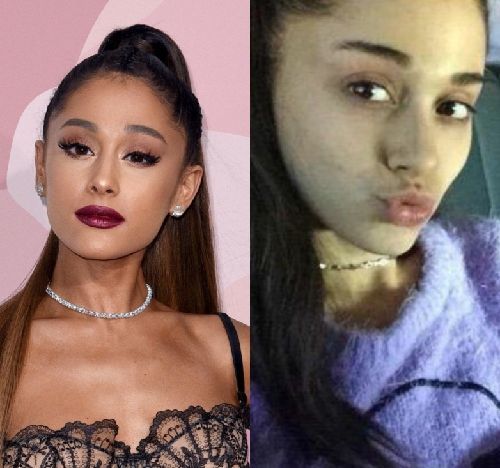 5. Ariana Grande No Makeup
Another common name on the celebrities without makeup list is Ariana Grande without makeup. The God is a woman singer is well known for her high ponytail and winged liner when it comes to makeup looks. She often posts snaps of herself without makeup showing the world her bare face.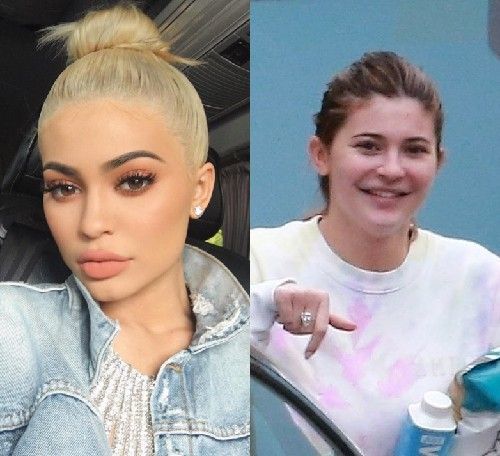 6. Kylie Jenner No Makeup
Kylie Jenner's makeup line has seen extravagant success making her the youngest self-made billionaire ever at the age of 21. We have mostly seen Kylie impress the world with her gorgeous makeup looks. Though, Kylie Jenner without makeup is no less impressive. She was recently seen sans makeup in quarantine. With no makeup or tan, her real skin tone was visibly glowing.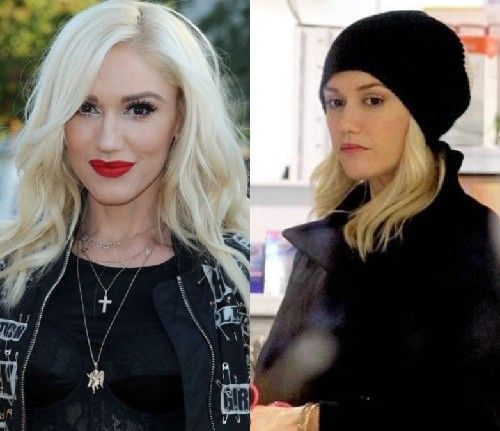 7. Gwen Stefani No Makeup
To see Gwen Stefani without makeup is another experience altogether. After all, we have always seen the singer in her trademark red lips.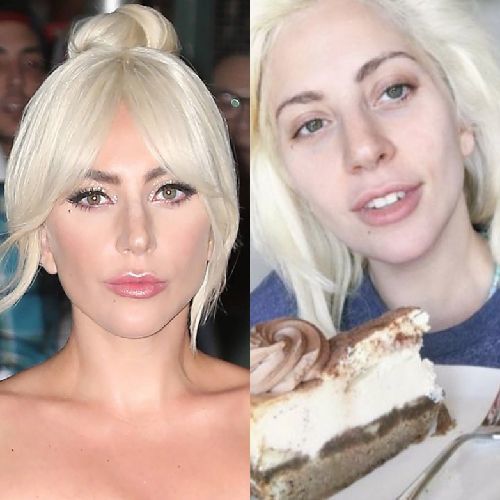 8. Lady Gaga No Makeup
There was a time when Lady Gaga was only into extravagant makeup and outfits. How can anyone forget the meat dress from the VMAs? Dramatic makeup looks were her USP. But now, she has toned things down. In her role as a struggling artist in A Star is Born, she went completely makeup-free. And she often posts her makeup-free selfies to give her fans a glimpse of her beautiful and natural face. Check out guide to find 51 stunning Lady Gaga no makeup photos which showcase her natural beauty.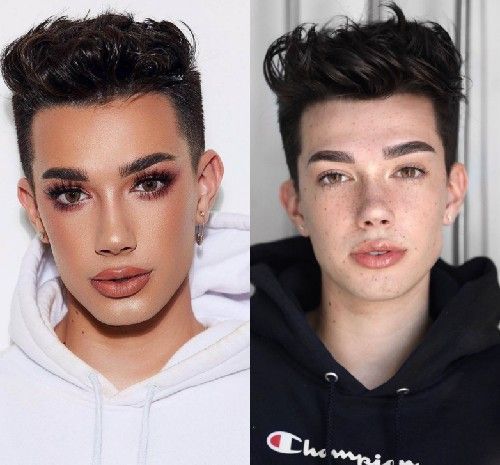 9. James Charles No Makeup
The YouTube famous makeup artist James Charles is a great addition to our list of celebrities without makeup. He is indeed obsessed with makeup and FaceTune but there are times when the internet sensation goes makeup-free. And when he does, he lets his freckles free.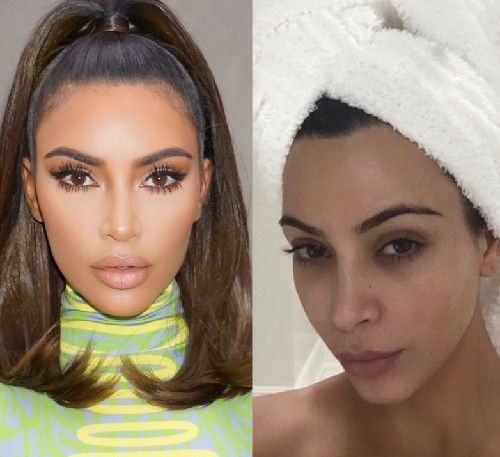 10. Kim Kardashian No Makeup
Kim Kardashian is the queen of many makeup looks. She made contour and baking (of makeup, not of cake) famous. So, people get curious to know how she looks without makeup. And allow us to tell you that she looks beautiful.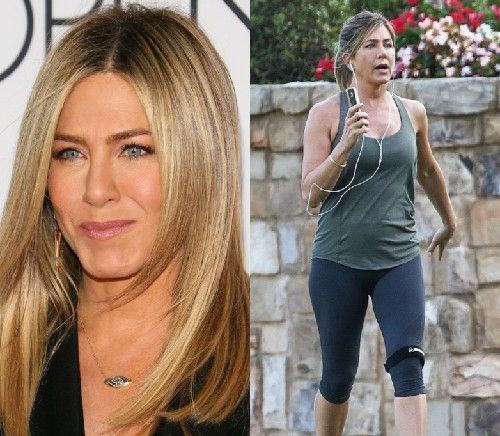 11. Jennifer Aniston No Makeup
Jennifer Aniston is another one of those celebrities without makeup who will surprise you with their beautiful skin. Pay attention people, our beloved Rachel is now 51! But does she look like it? NO! Aniston doesn't need makeup to look pretty. She is all that on her own with her flawless skin.
Also check out the 25 top Jennifer Aniston no makeup photos which includes her selfies, fan photos, images with her hairstylists, casual photos with her pets and many more.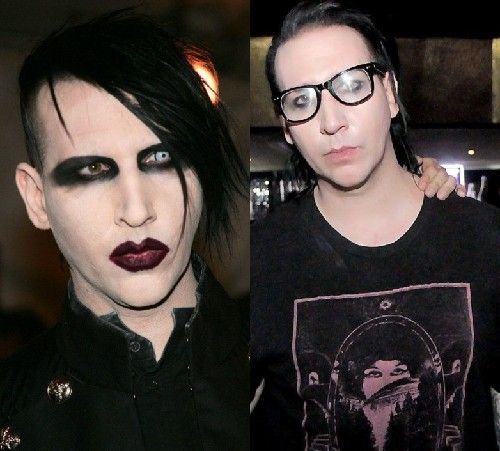 12. Marilyn Manson No Makeup
This is by far the most shocking transformation amongst all the celebrities without makeup. Brian Warner undergoes metamorphosis to become Marilyn Manson. As soon as he puts on makeup, his transformation is unbelievable. We never thought we would ever see Marilyn Manson without makeup. But we have. Thanks to his acting stints and occasional makeup-free outings.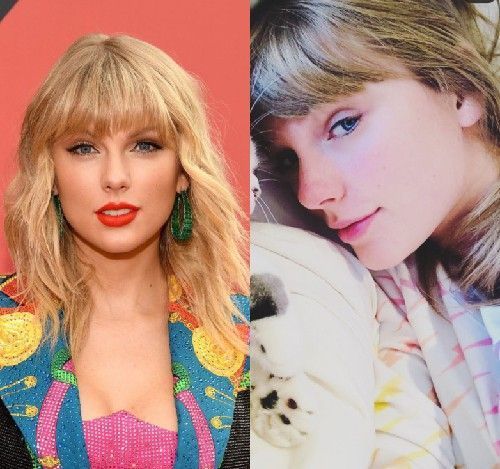 13. Taylor Swift No Makeup
There was a time when Taylor Swift also became famous for her makeup laden face even after coming out of a gym. She always looked prim and proper in front of the camera while flaunting her gorgeous makeup looks. But with time, she showed the world that she does not need makeup. She looks just as gorgeous with her red lips as she looks without it. Check out our guide to find 25 stunning Taylor Swift no makeup photos which showcase her real beauty.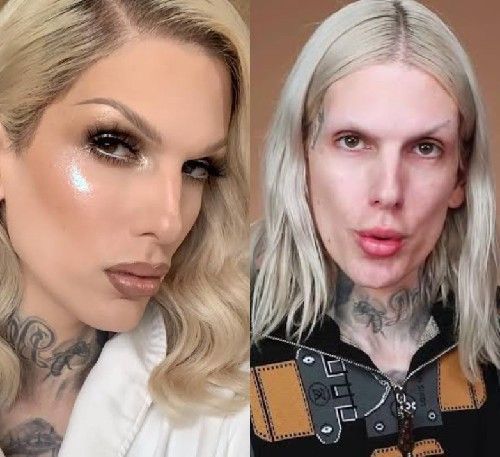 14. Jeffree Star No Makeup
Jeffree Star is one of the most famous beauty vloggers of these times. Despite the controversies that surround him, we have to say that Star looks stunning both with and without makeup.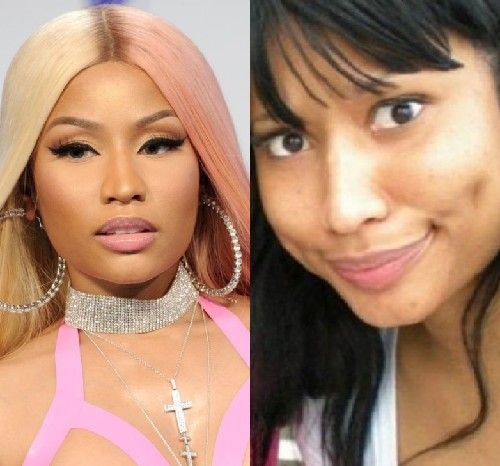 15. Nicki Minaj No Makeup
It is difficult to separate Nicki from her loud makeup and extravagant wigs. She has always been a head-turner. And she turned heads again when she posted a makeup-free shower selfie. Here is another picture from a different era where the Anaconda singer went makeup-free which is rarely ever does.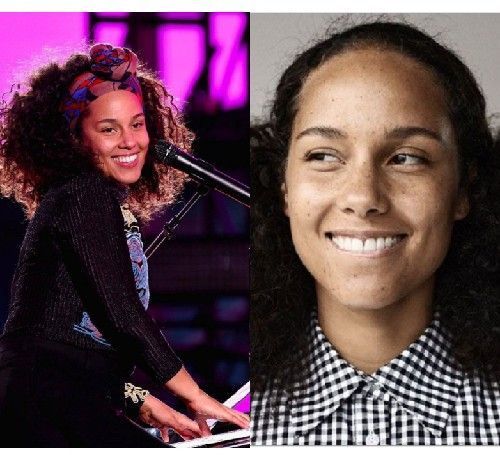 16. Alicia Keys No Makeup
Any list of celebrities without makeup would be incomplete if the name of Alicia Keys is not mentioned. She is single-handedly inspiring the masses to accept their natural skin with all its freckles and flaws. Alicia surprised everyone by going makeup-free in 2016 and she has stayed the course ever since. In pictures without makeup, you will see Alicia's beautiful freckles.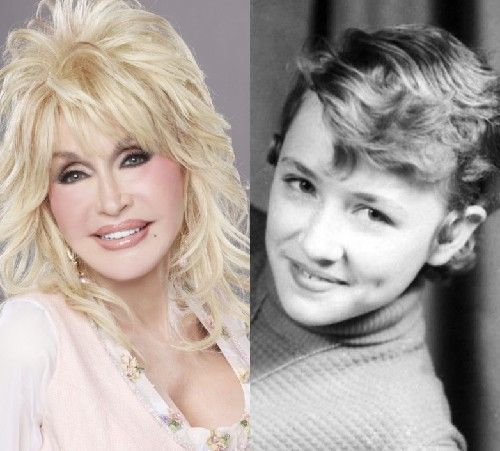 17. Dolly Parton No Makeup
Want to see Dolly Parton without makeup? Well, it would be difficult as the iconic singer has made sure that no one ever sees her without her makeup or wigs. Both these things are a part of her costume and she never goes out in public without them. She wears makeup at night as she sleeps in case she has to step out.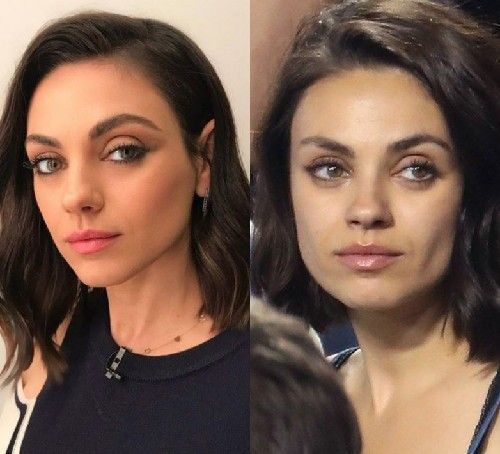 18. Mila Kunis No Makeup
Mila Kunis is one of the most beautiful women in the world and it is no wonder that her makeup-free look doesn't look so different. She does not shy away from going makeup-free now and then. She has even graced the cover of Glamour magazine in her makeup-free avatar.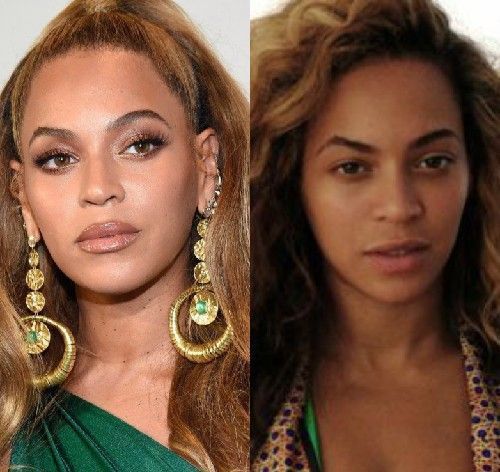 19. Beyonce No Makeup
Do we have to tell you that Queen B looks gorgeous with and without her makeup? The Beyonce no makeup looks are as flawless you would hope them to be. She looks like a goddess and the presence or absence of makeup doesn't change that.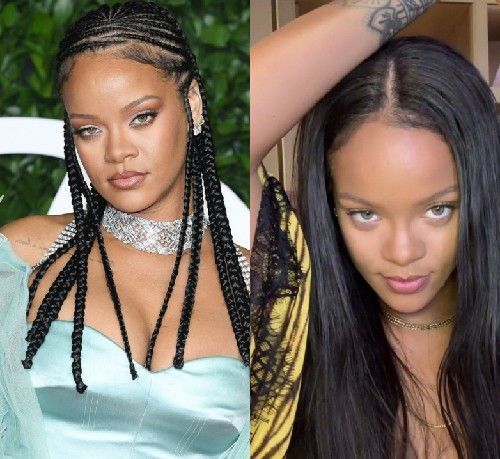 20. Rihanna No Makeup
Here is another one of the gorgeous celebrities without makeup looks as flaunted by none other than Rihanna. Rihanna has singlehandedly revolutionized the makeup and beauty world with the launch of her Fenty Beauty. She has also been giving makeup tutorials at times. It is then that we see Rihanna without makeup being her gorgeous and fun self.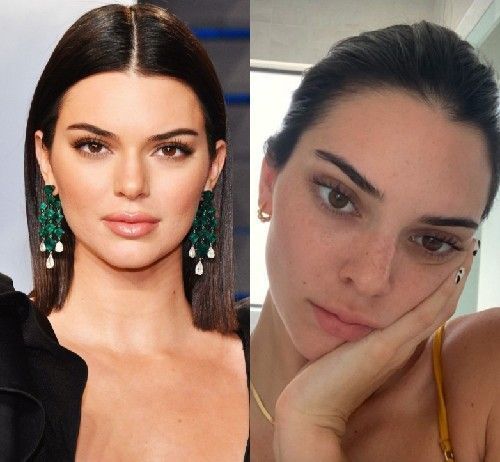 21. Kendall Jenner No Makeup
Kendall is one of the most successful models of today. She is beautiful and gorgeous even without makeup. In her makeup-free selfies, we can see her pretty freckles. Baring her skin has been a huge struggle for the model as she suffered from severe acne as a teen.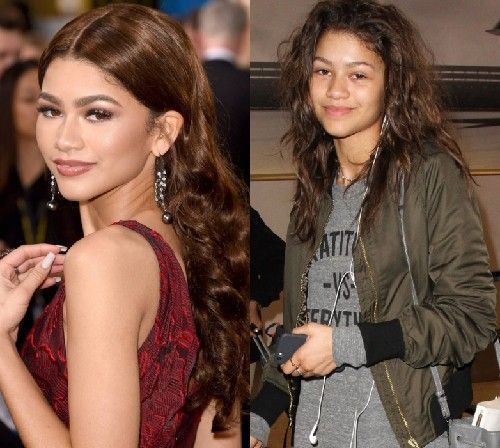 22. Zendaya No Makeup
Zendaya. We love her. She walks the red carpet and looks impressive with her choice of outfits and gorgeous makeup looks. Then she can also be found chilling in her house makeup-free and still looking gorgeous. She played a very apt Mary Jane in Spiderman: Homecoming with frizzy hair and a no makeup look.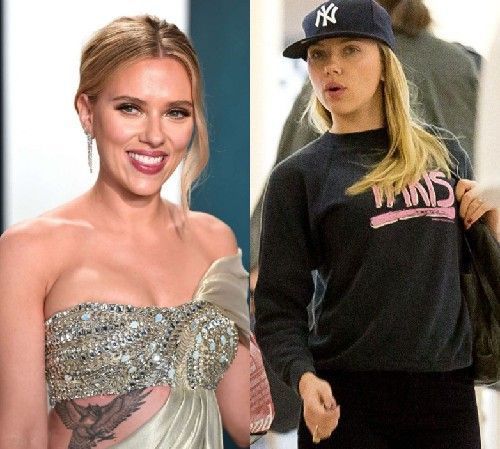 23. Scarlett Johansson No Makeup
Another one on our list of celebrities without makeup is the gorgeous Scarlett Johansson. With makeup or without it, the Black Widow never fails to impress the fans with her beauty.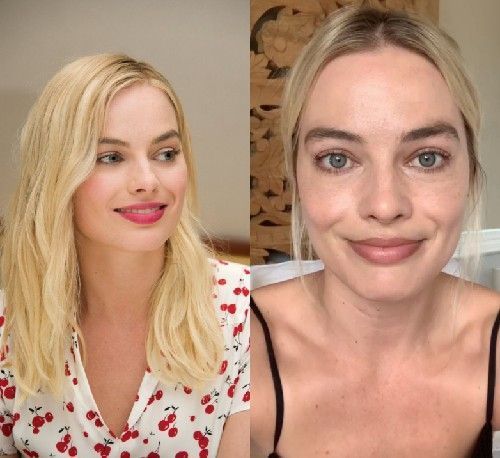 24. Margot Robbie No Makeup
Margot Robbie's makeup-free transformation is not very different as the actress is a natural beauty. And this can be seen with her regular makeup-free posts.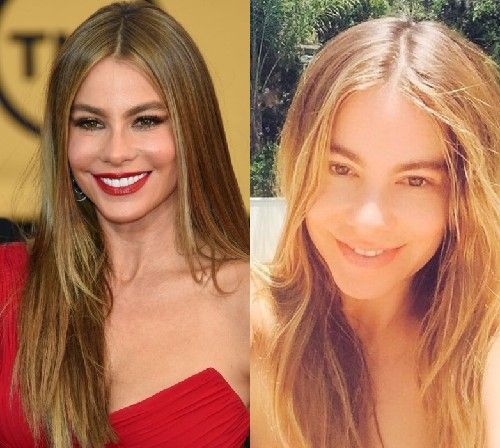 25. Sofia Vergara No Makeup
Here is another one of the drastic celebrities without makeup transformation. Sofia Vergara looks quite different without makeup. Her makeup-free posts on Instagram show her true youthful and flawless complexion.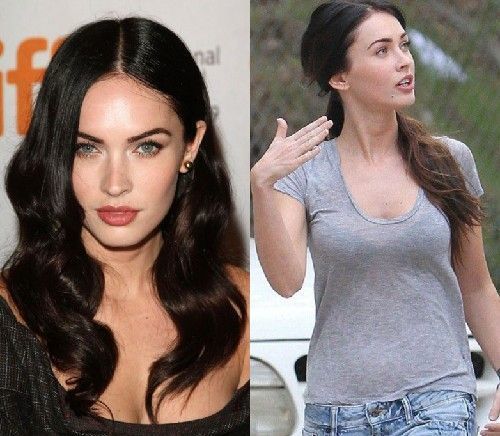 26. Megan Fox No Makeup
Megan Fox looks stunning no matter what. Don't believe us? Look for yourself in these amazing makeup transformation pictures.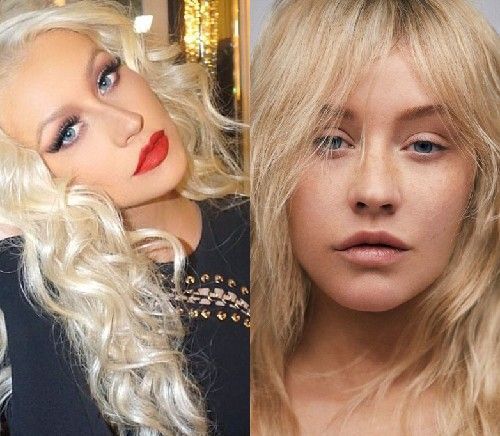 27. Christina Aguilera No Makeup
Christina Aguilera went makeup-free on the cover of Paper Magazine in 2018. And you won't be able to recognize her. Christina dared to bare her face and show the world her beauty beneath her famous and dramatic persona she takes up for performing.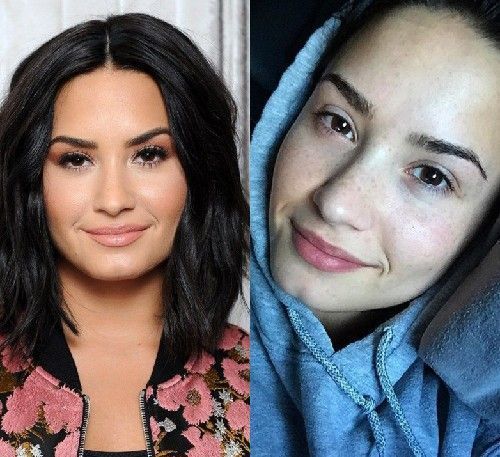 28. Demi Lovato No Makeup
Demi Lovato is one of those celebrities who regularly go without makeup and don't mind showing it off to the world. From a video of her removing makeup to natural selfies, the singer doesn't shy away from letting her stunning-self shine through.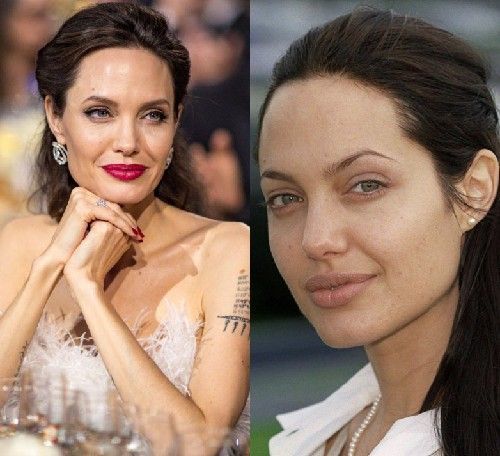 29. Angelina Jolie No Makeup
Angelina Jolie has donned many hats from a brilliant actress to that of a UN Goodwill Ambassador. She is considered to be one of the most beautiful faces around the world. It proves itself to be true every time Jolie steps on the red carpet and even when she is seen in a more natural state aka sans makeup.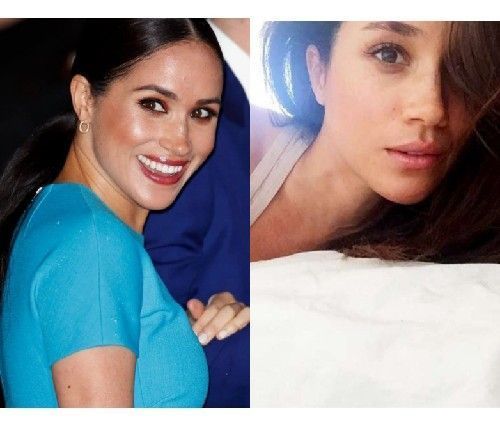 30. Meghan Markle No Makeup
Another popular name on the celebrities without makeup list is Meghan Markle. Meghan has always inspired us. She might have stopped posting her selfies after she became a royal but then she stunned the world with her natural makeup look on her wedding day. Markle never shied away from showing off her natural beauty or speaking her mind for the right causes. She is an icon for many young girls today.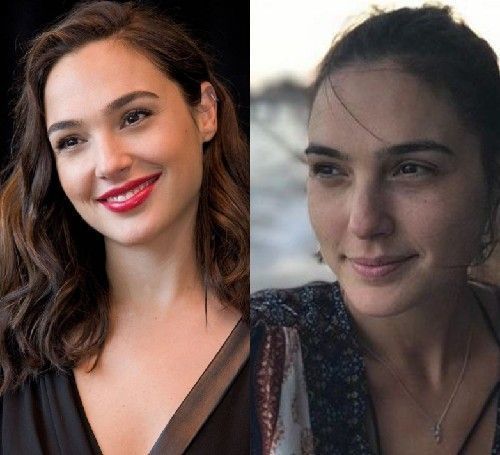 31. Gal Gadot No Makeup
Have you ever seen someone with such an ethereal beauty like that of Gal Gadot? She is the Wonder Woman of our dreams. The world couldn't have desired for anyone else. Her beauty is not limited to her makeup looks. She looks stunning even when she goes makeup-free.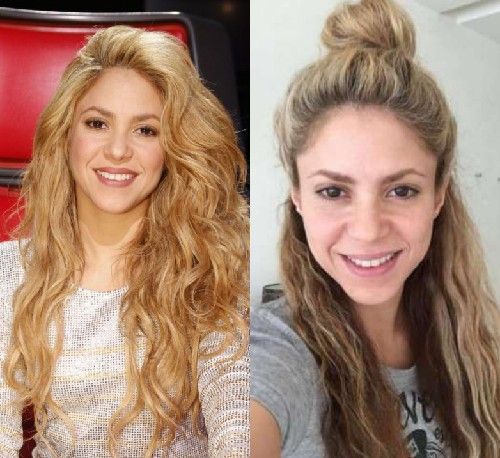 32. Shakira No Makeup
Shakira is another one of those naturally gorgeous celebrities who don't need makeup. Look at her. She can go makeup-free 24×7 because she looks that gorgeous. Check out our guide to find Shakira no makeup photos as we cover 25 of her best natural photos without makeup.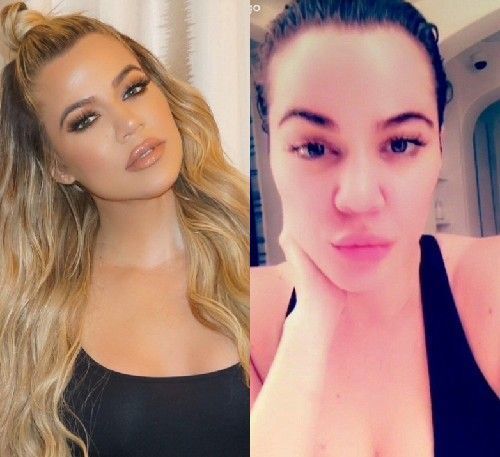 33. Khloe Kardashian No Makeup
Khloe Kardashian has gone through a major beauty evolution over the years. Her ever-changing looks have stunned everyone every time. A huge fan of makeup, even Khloe could not stay from joining the list of celebrities without makeup. And the results? She looks beautiful.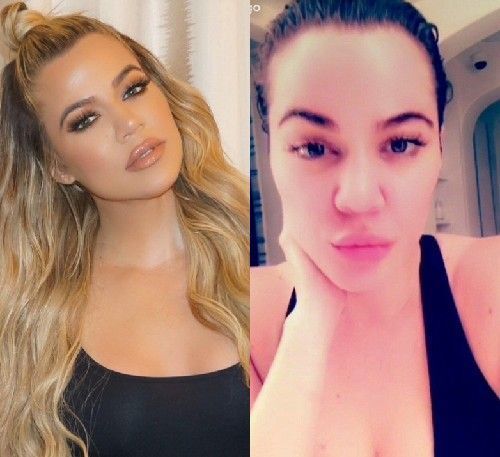 34. Blake Lively No Makeup
From Bridget to Serena, and from Nancy to Emily, Blake Lively has stunned the audience with her amazing performance. Her beauty is impressive too. The actress often goes makeup-free to reveal her naturally gorgeous looks.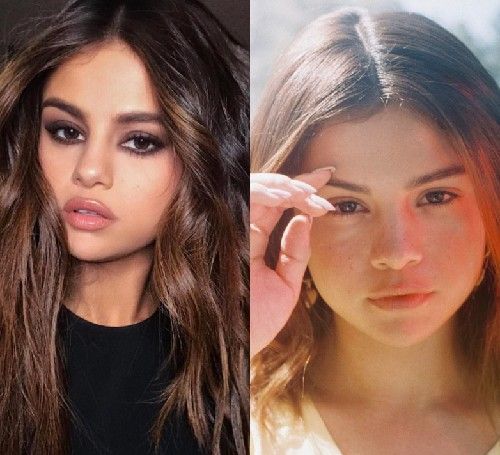 35. Selena Gomez No Makeup
Selena Gomez without makeup is quite a stunner. She is an exquisite beauty and an amazing singer.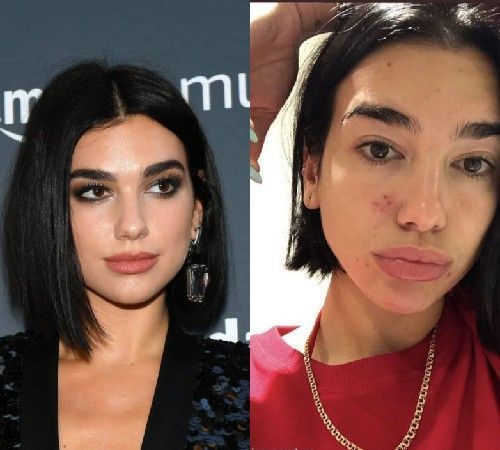 36. Dua Lipa No Makeup
Dua Lipa is another one on the list of celebrities without makeup. She often shares her makeup-free selfies and is not new to talking about her skin woes. It tells us that even a famous personality like Dua Lipa can have similar skin struggles as that of a regular person.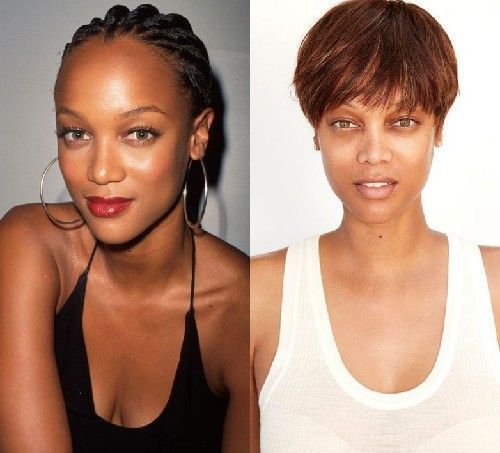 37. Tyra Banks No Makeup
Tyra Banks has been a regular at sharing her cute and gorgeous makeup-free selfies. She wants the world to "see the real her" and it has been a treat for our eyes. Her flawless woke up like this face leaves everyone in awe.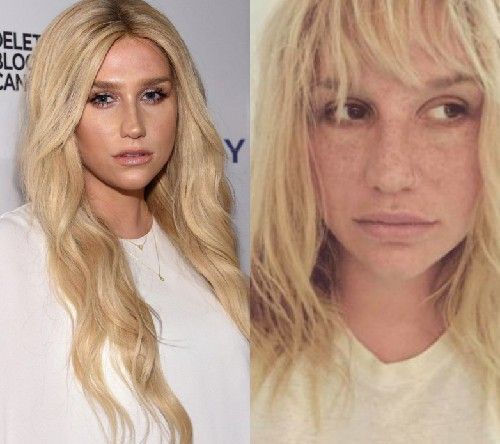 38. Kesha No Makeup
Kesha decided in 2018 to let her freckles live and she has been true to her resolution. She has joined the makeup-free bandwagon. Her bare-faced selfies show off her freckles and her natural beauty.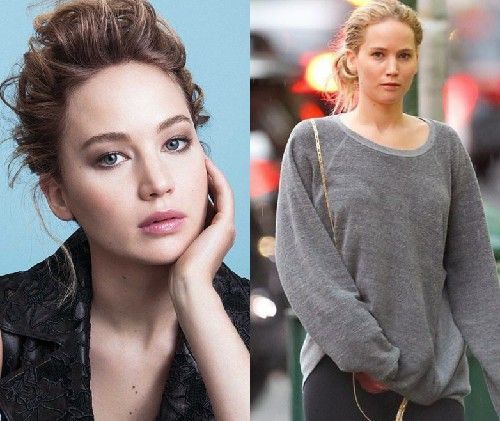 39. Jennifer Lawrence No Makeup
We know her to be a brilliant and goofy actress who is also a stunning beauty. Jennifer Lawrence can steal your heart without the help of makeup and her makeup-free photographs are proof of that.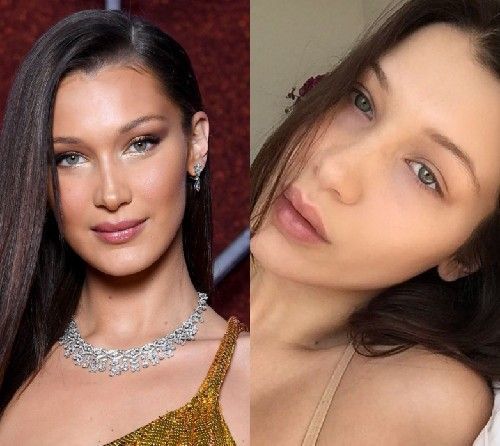 40. Bella Hadid No Makeup
Do you want to see how supermodel Bella Hadid looks without makeup? Spoiler alert. She looks gorgeous. She looks stunning even without makeup. Her flawless complexion is not so surprising though.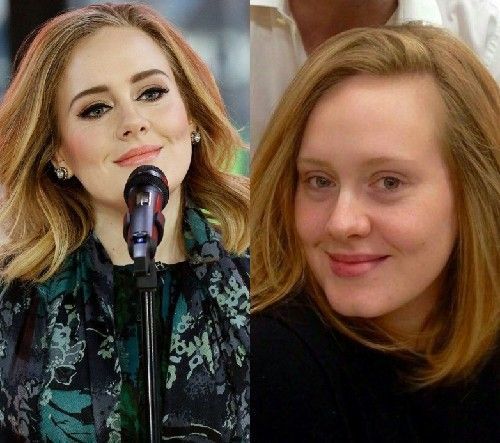 41. Adele No Makeup
Her fans have come to associate with dark winged eyeliner with Adele. Her eye makeup has become a part of her persona as much as her stunning and powerful voice. This is why it was a pleasant surprise to see Adele go makeup-free.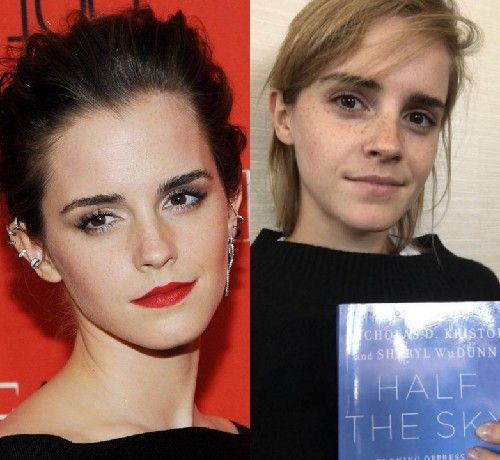 42. Emma Watson No Makeup
Emma Watson is quite a regular amongst the celebrities without makeup. And guess what? She is a stunner on the red carpet and she is a stunner even when she is chilling by her window sans makeup and with a book to read.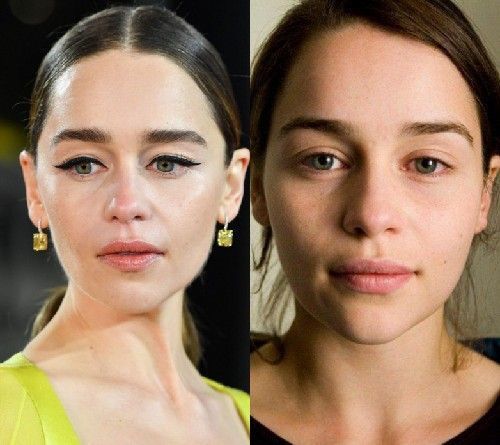 43. Emilia Clarke No Makeup
Her smile will make you fall in love with her. That is the magic of Emilia Clarke's beauty. And allow us to show you that Khaleesi's beauty does not come from her makeup but that is just how she always has been—exquisitely beautiful.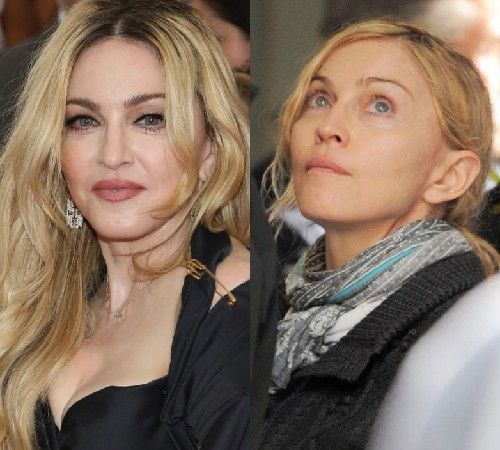 44. Madonna No Makeup
This name on the celebrities without makeup list would surprise you with her transformation. A lot of time has passed since 1984 when Madonna gave her first performance. But it hasn't had any effect on her beauty. She looks just as beautiful today as she did then. Her makeup-free pictures further show her natural beauty.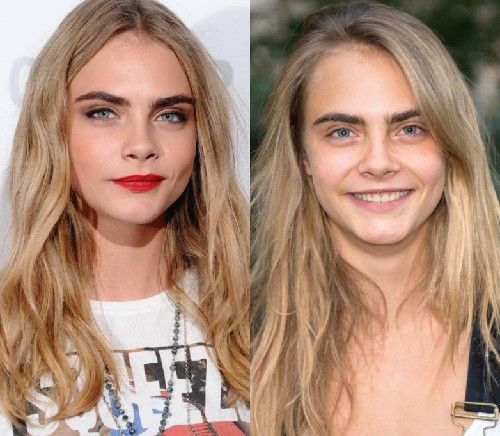 45. Cara Delevingne No Makeup
Cara is one of those celebrities who are in big favor of embracing their natural self. She goes without makeup regularly and is a stunner even then.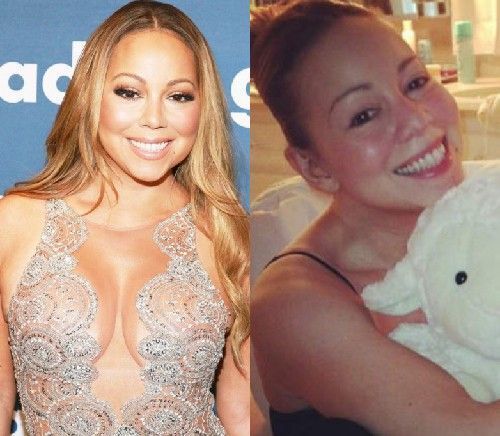 46. Mariah Carey No Makeup
Mariah Carey looks young with her flawless and glowing skin. When you have a complexion like that, what can stop you from going makeup-free?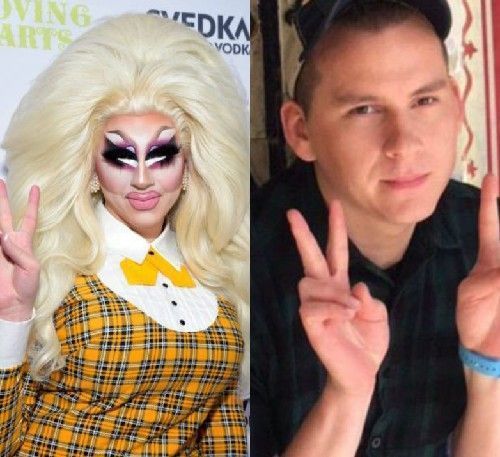 47. Trixie Mattel No Makeup
Here is yet another one of the drastic transformations of celebrities without makeup. You would find it difficult to recognize Trixie Mattel without her drag persona. She stunned everyone on RuPaul's Drag Race and is a beautiful stunner otherwise too.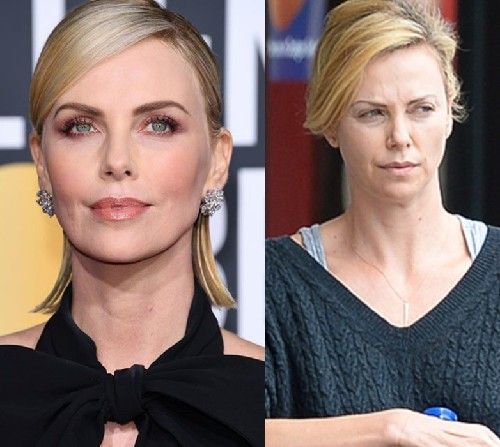 48. Charlize Theron No Makeup
The beautiful Charlize Theron will remind you that makeup is not a marker of anyone's beauty. She is often seen going bare-faced and the absence of makeup doesn't change much. She looks just as pretty as when she does with makeup on.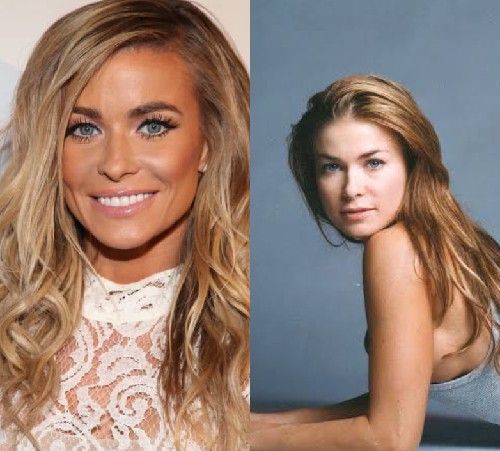 49. Carmen Electra No Makeup
Carmen Electra has more than once stunned fans with her makeup-free looks. The gorgeous model can pull off a makeup-free look quite effortlessly. Carmen electra no makeup photos are stunning as she is naturally beautiful.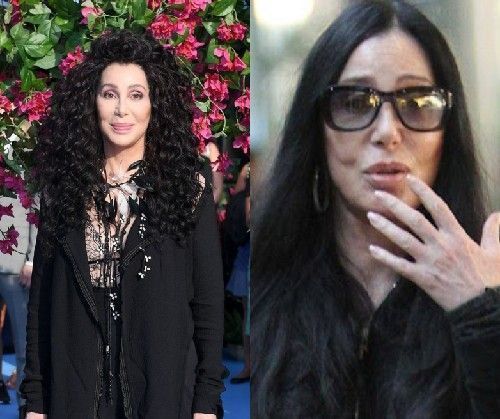 50. Cher No Makeup
Cher without makeup does not present a very drastic transformation. She looks her beautiful self even when she is bare faced. Pay attention to Cher no makeup photos and you won't see much differenece between the pre and post makeup looks.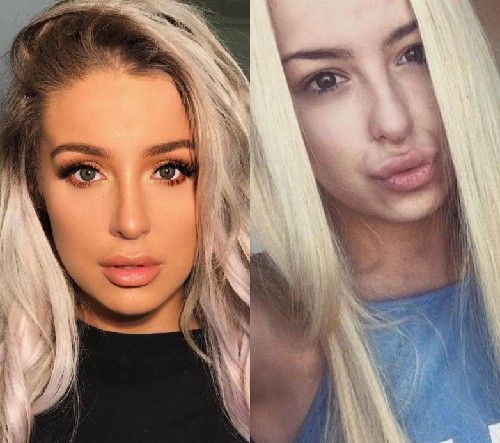 51. Tana Mongeau No Makeup
Glammed or de-glammed, she is a stunner. Tana Mongeau without makeup pictures show her flawless complexion which makes us want to ask her about her skincare routine.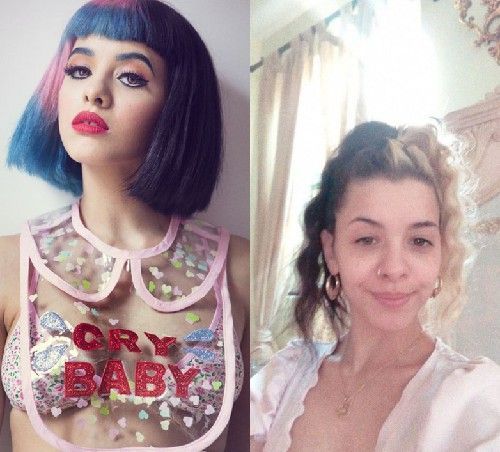 52. Melanie Martinez No Makeup
Melanie Martinez is a global singing sensation. Her bright smile shines through and she looks her usual beautiful self even when she decides to go makeup-free. Her makeup transformation is nothing short of being amazing.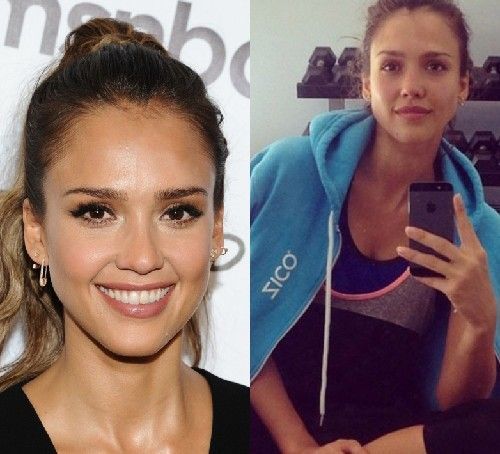 53. Jessica Alba No Makeup
Let's talk of another common name in the celebrities without makeup bandwagon. Jessica Alba is a frequent gym goer and she too likes to show off her post-workout selfies. Honestly, we don't see much of a difference in her with and without makeup looks. She is always a stunner. Period.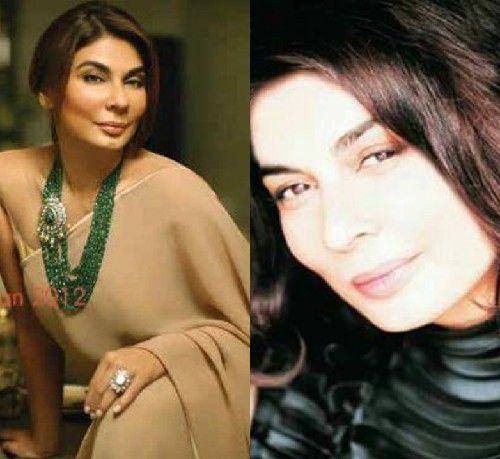 54. Nabila No Makeup
Nabila zero makeup is an attempt by the makeup artist to revolutionize how we style ourselves. She supports minimalism and this is exactly what is portrayed through her makeup line. With her sharp features, she is already a stunner. Makeup is not something that she needs. She is naturally beautiful.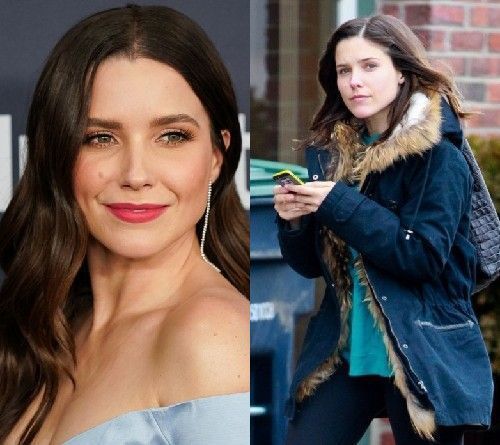 55. Sophia Bush No Makeup
When it comes to home, there is only one tree hill and when it comes to being confident in your skin, there is Sophia Bush. Sophia has had our hearts ever since her One Tree Hill Days. This natural beauty never fails to impress and inspire.
It is not uncommon for celebrities now to show off their "true self" to the world. Makeup often comes latched with the idea of hiding. And our favorite celebrities are no exceptions when it comes to freeing themselves from the crutches of makeup that the society expects them to wear to look "perfect". Here are two bonus pictures of your favorite celebrities without makeup: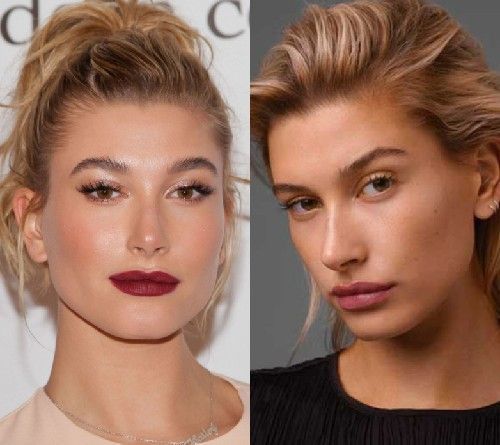 56. Hailey Baldwin No Makeup
All these pictures of celebrities without makeup teach us to embrace our true beautiful selves. Hailey Baldwin is one such celeb who is naturally beautiful and doesn't mind going makeup-free in public.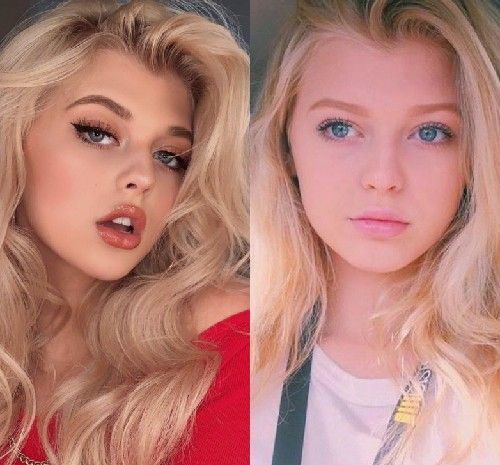 57. Loren Gray No Makeup
Even at the age of 18, Loren Gray has enviable makeup skills. Her beautiful makeup looks keep on amazing people. Loren without makeup looks an absolute stunner. She is still very young and it shows in her makeup-free pictures.