25 Stunning Madonna No Makeup Photos
Hanisha Sharma
Updated At 04 Aug 23
Madonna, born Madonna Louise Ciccone, is an iconic American singer. Famously referred to as the 'Queen of Pop,' she has left an indelible mark on the industry. Madonna's career spans several decades, and she has consistently reinvented herself, pushing boundaries and challenging societal norms.
Beyond the glitz, glamour, and red carpets, Madonna has always demonstrated an empowering approach towards beauty standards, and that is embracing her natural self. Even at the age of 64, she is still a timeless beauty. Throughout the years, Madonna has sent her fans and the media into a frenzy with her stunning no makeup looks.
One of the top celebrities without makeup, let us celebrate a woman who has not only broken records but also stereotypes regarding the toxic beauty standards of the industry.
25 Best Madonna Photos Without Makeup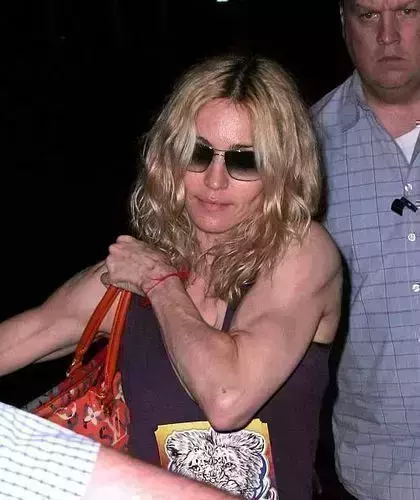 1. Madonna's night out
Madonna is a natural beauty; she always has been, and this photo just proves it. She is casually hanging out with her friends and flaunting her bare face, which radiates glow and beauty. Madonna without makeup is truly a marvellous sight.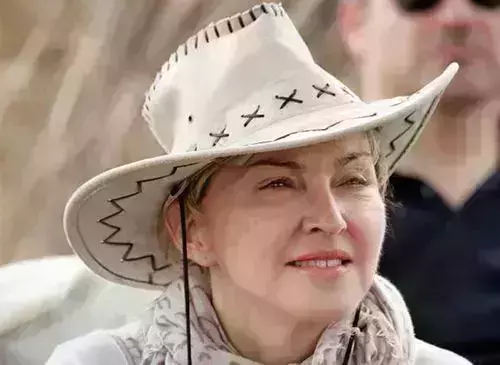 2. Cowgirl Look
Madonna effortlessly channelled her inner cowgirl as she stepped outside wearing a cowgirl hat without any makeup. Madonna once again keeps it low-key when making her public appearance.
Read More: Kim Kardashian Without Makeup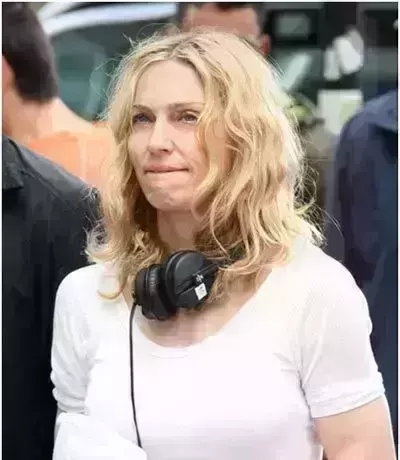 3. Feeling the Music
Madonna is a global icon, and she has proven time and again how important it is to embrace your natural beauty. Here, she can be seen with her headphones on and her blond hair loose. This is surely one of the best Madonna no-makeup photos.
Read More: Cardi B Without Makeup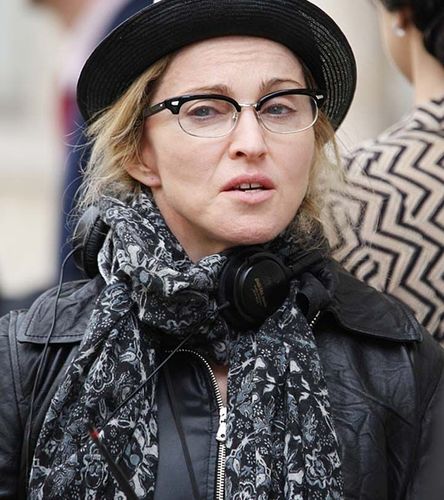 4. Cozy Winter Look
Madonna can make herself look attractive in a simple sweater and scarf. She barely needs any extra makeup. This timeless beauty is seen to age gracefully in her knitted cloak and grey scarf.
Read More: Ariana Grande Without Makeup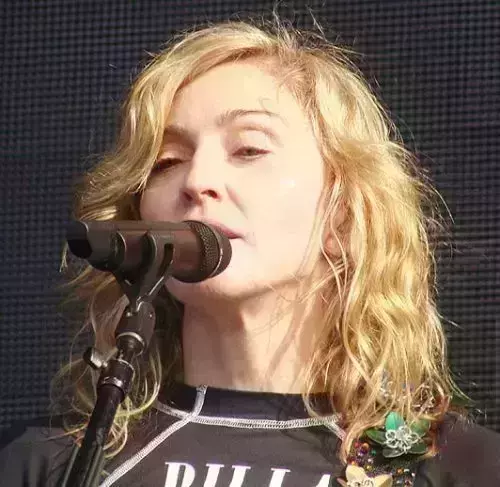 5. No Makeup Gig
Madonna once again broke the cage of toxic beauty standards in the industry when she stepped onto the stage with a bare face. One of her many bold moves. This is also of the best Madonna no makeup photos.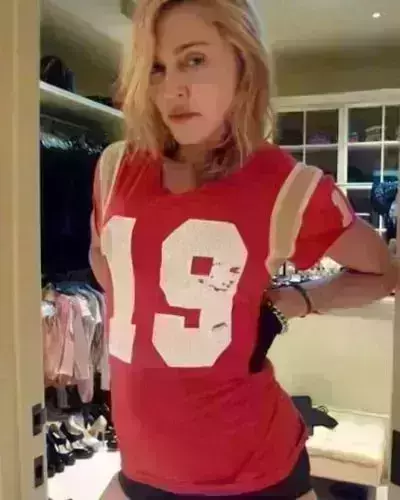 6. Jersey Look
Madonna is a natural beauty, and that can be seen in this no-make picture where she is seen wearing a red jersey. She can rock any look, including sporting ones.
Read More: Gwen Stephani No Makeup Photos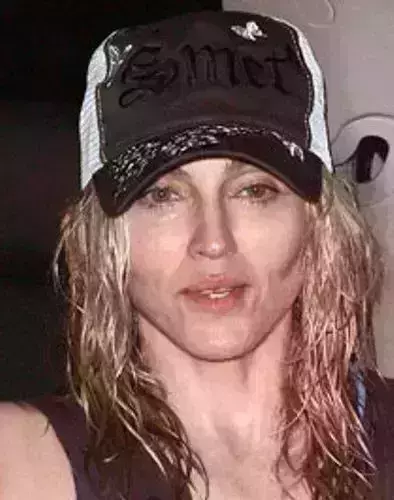 7. Post Gig Look
Here is another photo of Madonna without makeup when she was caught on camera with no makeup as she stepped outside the venue after a performance. She stripped off her makeup and wore a simple sleeveless top.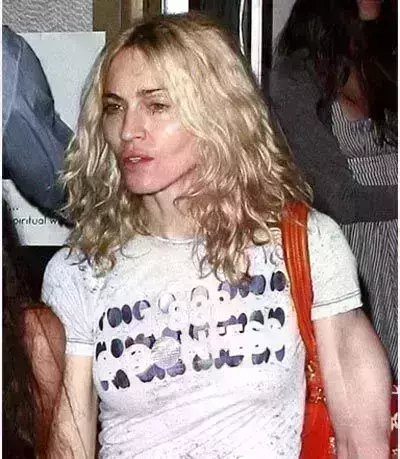 8. Tired But Pretty
Another no-makeup Madonna photo is this one, where she's looking beautiful even after a tiresome day at the studio.
Read More: Zendaya No Makeup Photos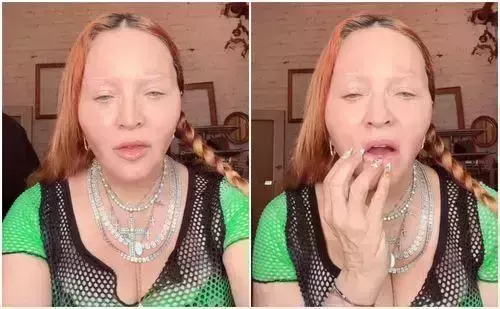 9. Madonna Without Makeup
Madonna's no-makeup photos have influenced women around the world to accept their natural beauty, regardless of their age. At the age of 64, Madonna is still one of the prettiest women ever.
Her current face though seems to be very different. Many claim that it is due to plastic surgery.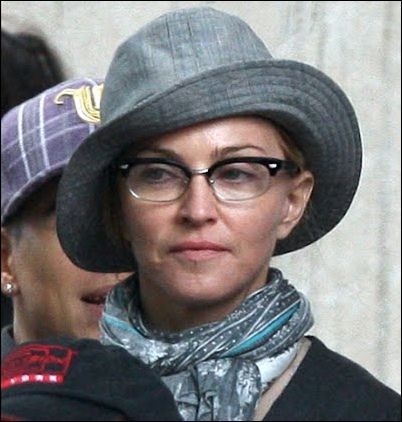 10. Ready for Action
Here, Madonna is on the set of her movies and is rocking a bare face. Madonna's no-makeup photos are very empowering for women. We are clearly in awe of her natural beauty.
Read More: Saweetie Without Makeup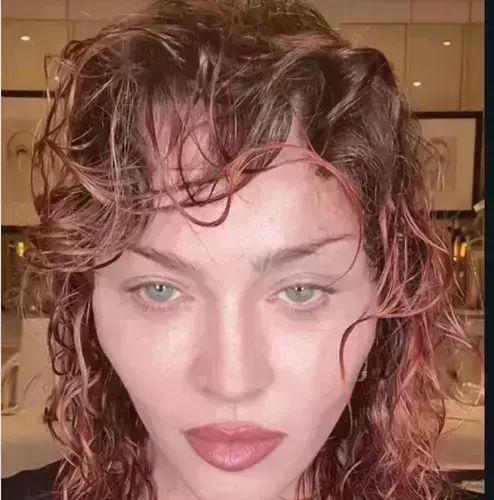 11. Monday Morning Selfie
This photo has all of us wondering that how old is Madonna? Well, she is 64 years old and still a beauty. Just like the rest of us, pop star Madonna is also not a fan of Mondays. She posted this no-makeup selfie that sent her fans into a frenzy as they admired her natural beauty.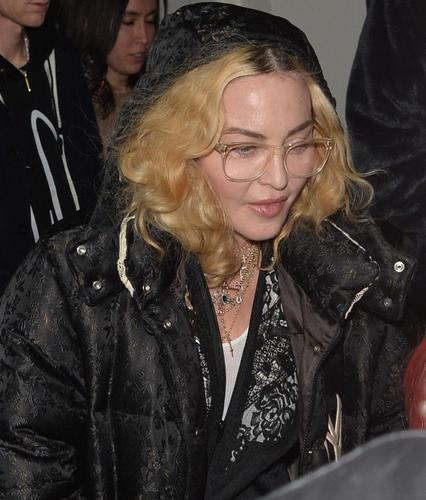 12. Nighttime Look
Madonna looks beautiful in this no-makeup photo, as she is seen out in the city at night with her glasses on. Madonna without makeup really is naturally stunning!
Read More: Shakira Without Makeup Photos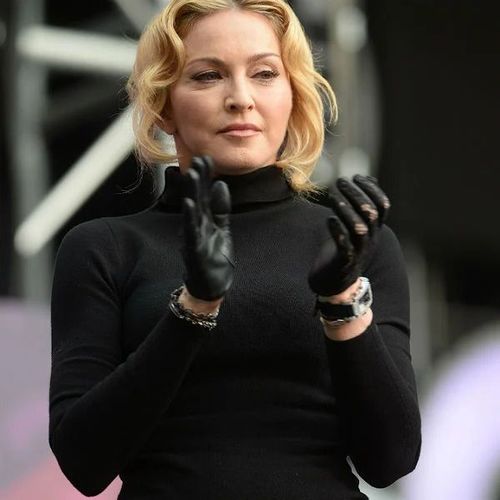 13. Madonna After Performance
Madonna no makeup photos are one of the audience's favourite genres. Here, she can be seen after giving another thrilling performance on the stage.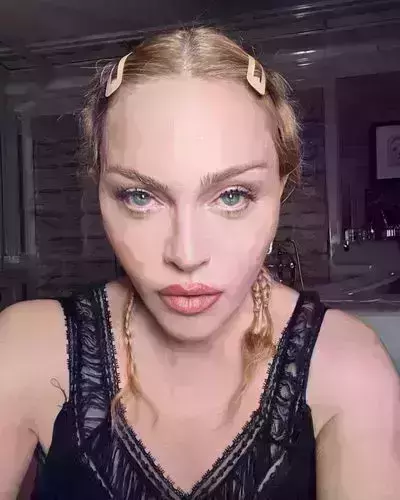 14. No Makeup Selfie
Madonna looks breathtakingly gorgeous in this selfie, where she has approached it with little to no makeup. She truly is an iconic woman.
Read More: Lady Gaga No Makeup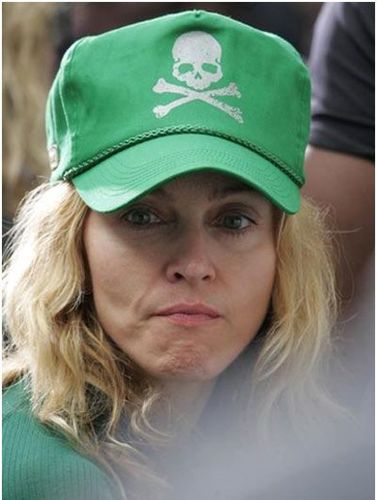 15. Casual Day Out
Madonna is an icon for people all around the world and a role model. She has broken many stereotypes and continues to do so even today as she embraces her natural beauty. Madonna no makeup is a gorgeous sight.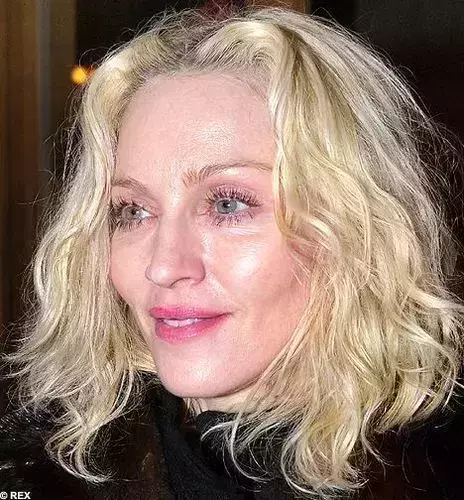 16. Bare Face beauty
How is it even possible to look this gorgeous without any makeup? We are sure she has the answer, as she looks stunning in this Madonna no-makeup photo.
Read More: Sofia Vergara Without Makeup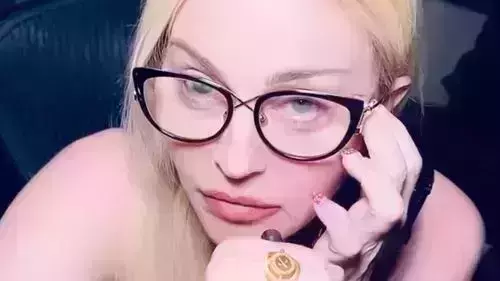 17. The Cool Nerd
Madonna is seen here in a nerdy ensemble, but as always, she makes everyone do a double-take because of how beautiful she looks. Madonna without makeup looks absolutely stunning.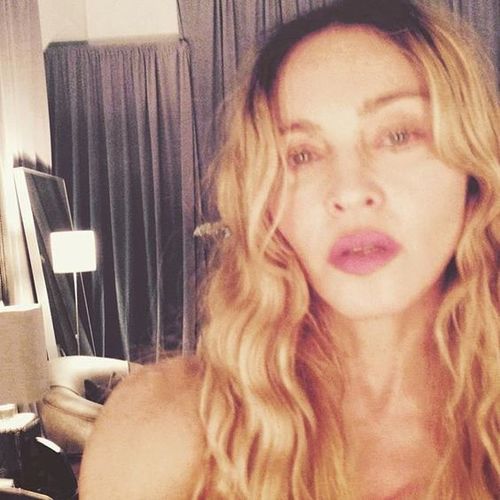 Madonna is an active person on social media, and she frequently posts selfies without any makeup on. At the age of 64, she is truly gorgeous and incredible. This is a blurry but stunning Madonna no-makeup photo.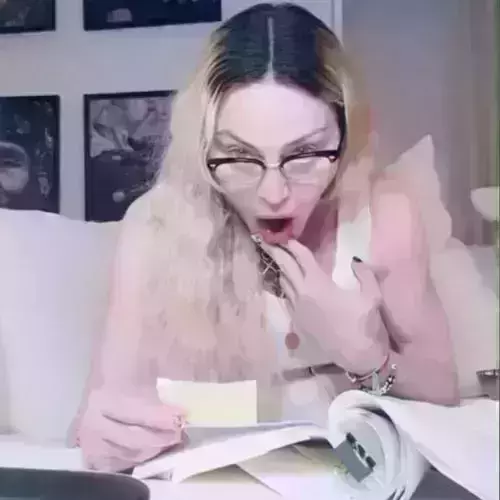 19. Work From Home Look
Madonna is a very hardworking person who never stops working to give her fans the best music. Here is Madonna without makeup and working in her home and looking beautiful.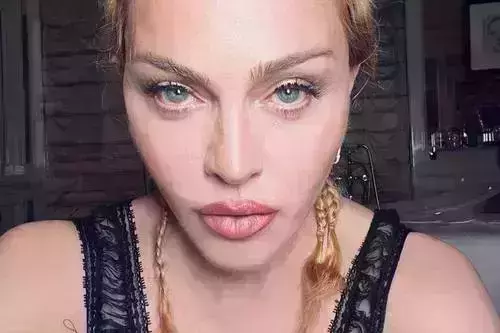 20. Selfie Time
In another one of her no-makeup selfies, Madonna looks breathtakingly stunning. She is only wearing lipstick here, but her natural glow is fully on display.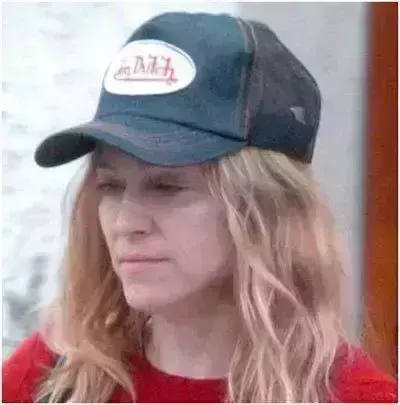 21. Another Day Out
Madonna looked beautiful with her natural face as she was seen hanging out in the city. She is sporting a casual look with a T-shirt and a hat.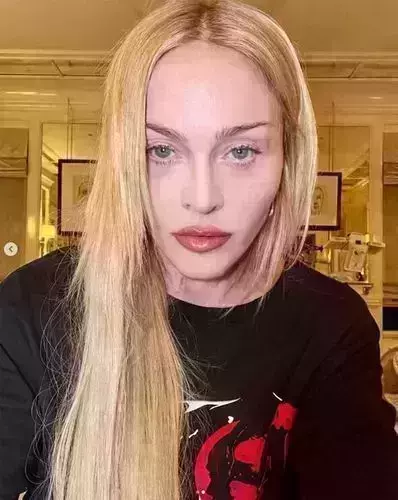 22. Another Day, Another Selfie
Madonna turns heads as she posts this selfie with little to no makeup at all. Her fans are truly in awe of her natural beauty. This is one of the best Madonna no-makeup photo.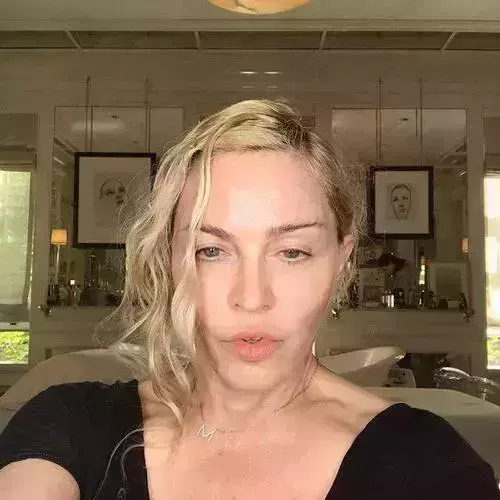 23. Pre Met Gala Look
Madonna posted this selfie of herself before getting ready for the Met Gala. She looks absolutely beautiful in this Madonna no-makeup photo.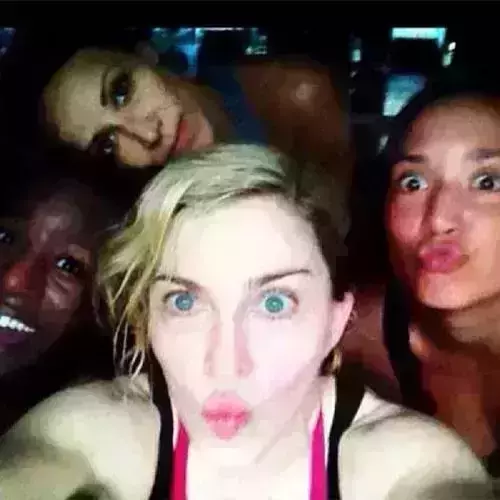 24. Madonna With Friends
Wondering how old is Madonna? She is 64 but takes care of herself very well and that can be seen when she shared a post-workout selfie of herself with her friends. She looks beautiful in this no-makeup photo.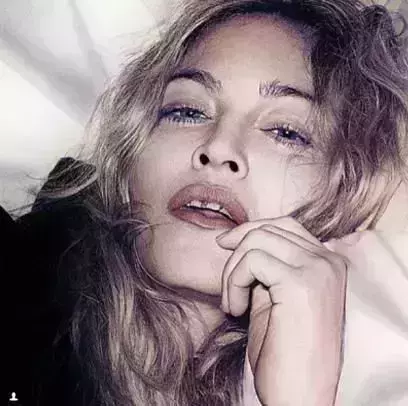 25. Madonna's No Makeup Photo
Madonna looks stunning, and this photo has proven it yet again. She truly is a natural beauty. Clearly one of the best photos of Madonna without makeup.
Along with being a global superstar and a pop icon, Madonna has also done a great deal of work when it comes to empowering women. She has always encouraged everyone to embrace their natural beauty.