15 Eyelashes Extensions Tips You Must Know
Shalu Bhati
Updated At 23 Aug 23
Who doesn't want beautiful, long, and dark Disney princess-like eyelashes every day? Mascara and an eyelash curler can only do a little. But, do you know what is truly magical when it comes to giving you the lashes of your dreams? Lash extensions!

Eyelashes extensions have gained immense popularity in recent years. And why won't they be popular? Lash extensions give fuller and natural-looking eyelashes without putting in those extra minutes every morning while getting ready. With these pretty things, you get to wake up with the lashes so beautifully thick and full! So, say goodbye to the daily mascara struggles and join this eyelashes extensions bandwagon with everybody else.

But, wait a minute. Don't get convinced this easily. The process of getting lash extensions can feel lengthy and is definitely pricey. It is all worth it in the end as long as you know what you are getting into. So, stay a bit longer and read our 15 best eyelashes extensions tips to make the best out of your experience. Also make sure to check out our full guide on eyelash extensions before finalizing your decision.
Let's get started!

15 Best Eyelashes Extensions Tips You Must Know
1. Always Do A Patch Test
You must have heard of a patch test when it comes to buying beauty products. Well, this is a beauty procedure and involves the use of lash glue. So, do a patch test just to be safe and rule out any possible allergic reaction. Lash glue often contains formaldehyde which can lead to an allergic reaction. There are different kinds of lash glues available and you can opt for one based on your sensitivity.
Another thing to keep in mind: If the lash glue is making you teary-eyed during the application, ask your technician to stop. The eyelashes extensions come to you through a completely pain-free process. If the glue hurts your eyes, it is not the one for you. Also make sure to check out eyelash extensions side effects before you go for it.

2. Sleep On Your Back To Maintain Extensions For Long
Sleeping on your back is a great idea for several reasons. But, it is especially beneficial when you have got eyelashes extensions. This is bad news for all you stomach sleepers out there. This is by far the toughest of the lash extensions tips. Though, this will help you maintain your extensions for long.
Sleeping on your back is especially important for the first few nights as the glue in your lash extensions is still drying. Once it has dried, you can sleep on your side but still not on your stomach. Also, invest in a silk pillowcase.
Do check out our guide on hybrid eyelash extensions to understand their pros, cons, cost and how these can give you fuller lashes.
3. Pick Flattering Lash Extensions
What looks good on that Instagram model you follow might not look good on you. Everyone has different eyelashes. And, the kind of eyelashes extensions that will flatter you depend upon several factors including your face shape, bone structure, and most importantly on the length of your natural lashes. If your lash extensions are too long or too thick for your natural set, it can prove to be damaging in the long run. As for making the right choice, a good lash technician will always guide you through the process. They will help you choose the length, thickness, material, density, and curl of lash extensions that will flatter you most.
If you are worndering how to get long eyelashes then do check out our detailed guide as we list all the natural options of getting lon eyelashes.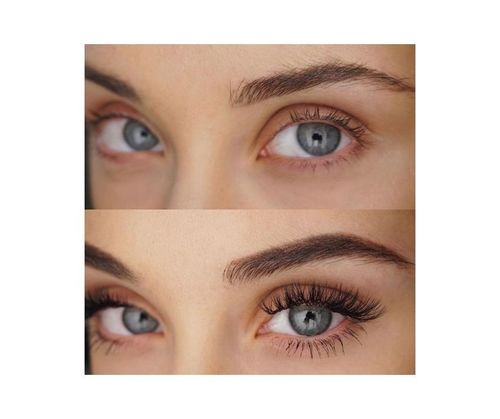 4. Do Your Research
Eyelash extensions are an answer to all your lash related prayers. They are of a sensitive nature (as they involve your eyes!). With their cost ranging between $100 and $300, they will burn a hole in your wallet. And before you do all that, here's one of the most important lash extensions tips for you. Always, always, always do your research before booking an appointment.
Don't just go to any salon that you have a Groupon of. Read and research to educate yourself on everything about the whole process. A bad technician or bad products can cause harm to your eyes and natural lashes. So, go for a salon with good reviews, understand your needs and discuss them with your technician. Don't hesitate to ask questions. Inspect the salon and the products they will be using before finalizing anything.
Do check out our guide on volume eyelash extensions to understand their pros, cons, cost and how these can give you voluminous lashes.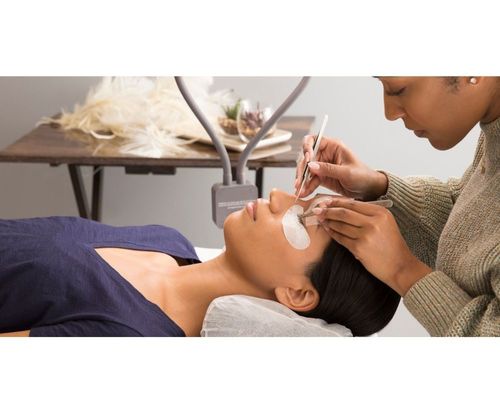 5. Always Go To A Trained Professional
Lash extensions are tricky to apply so here we go with another one of our precious lash extensions tips. Always go to a professional who is trained specifically for doing lash extensions. This is to ensure that you get Bambi eyes without damaging your natural lashes in the process. Make sure the technician is properly trained and licensed. Ask to see the before and after pictures of their previous clients.
You may also explore other options like going for an eyebrow filler if you are interested in making your brows look fuller and dense.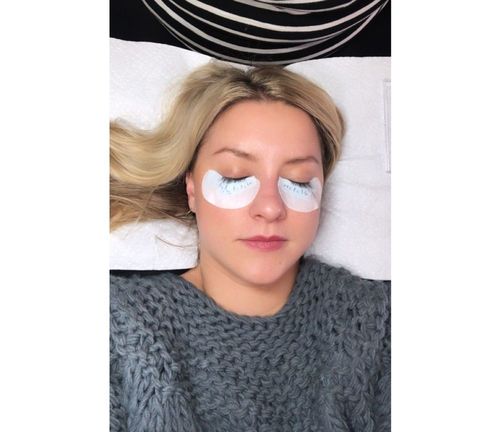 6. Prepare Well For Appointment
Go to your appointment with a clean face and no eye makeup. This means no mascara, eye shadow, or eyeliner. Ensure that your expectations and vision regarding the lash extensions you want are clearly conveyed to the technician. It is advised to stop the use of ingredients such as retinol, acids, and acne treatments especially around the eyes as they make skin sensitive. Another one of our great lash extensions tricks is to go to the appointment with an empty bladder, cozy comfortable clothes, and a playlist of your favorite songs.

7. Be Careful With Water And Moisture
It is one of the most basic lash extensions tips. Once you have had your extensions, avoid getting them anywhere near water for about 24 hours. And as a general rule of maintenance, avoid moisture. The same rule applies when you go for a touch-up. Any amount of water or moisture can weaken the adhesive and lead to premature falling of lashes. That will be your precious money falling. So, just avoid water for the first 24 hours. You can still shower and do everything else as long as the water stays out of the territory of your lashes. You must say goodbye to steam facials for the sake of your eyelashes extensions.

8. Use Apt Beauty Products
Getting lash extensions means a change in your beauty routine is inevitable. Avoid all oil-based products as oil can mess with the adhesive and cause a premature lash fall. So, make sure everything from your cleanser to your night cream and any other skin treatment that you use around your eyes is free of oil. You will also need to stop with waterproof formulas when it comes to eye makeup. This is because waterproof products are made to be stubborn and removing them properly can prove to be a struggle. And you don't need this kind of energy when you have lash extensions. So, avoid it.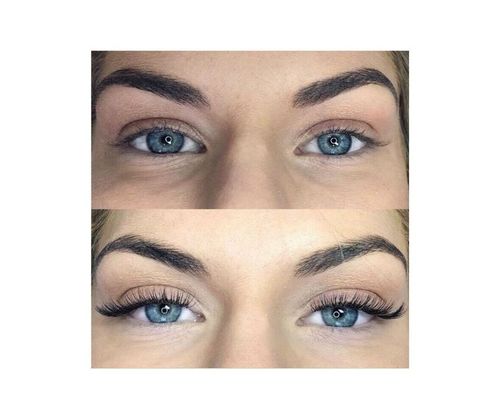 9. Keep Your Lashes Clean
Another one of the most important lash extensions tips is to clean them on the regular with an oil-free cleanser. If you wear makeup, use oil-free makeup remover pads and gently swipe downwards to remove the makeup. Don't go back and forth as you used to before. Use cleansers that are specially formulated for eyelashes extensions. Use a dry lash brush to remove any residue that's left.

10. Comb Them To Maintain Them
Now you have longer, thicker, and luscious lashes. You gotta maintain them against the daily wear and tear. One of the easiest lash extensions tips is to comb them regularly. Use a spoolie and gently roll it over your lashes. This is to ensure their shape and curl are maintained.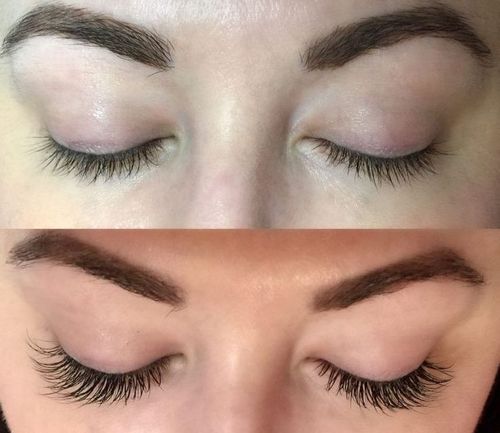 11. No More Mascara Or Lash Curler
It is generally advised that you avoid the use of mascara or an eyelash curler once you have eyelashes extensions. Eyelash curlers are not needed at all as the lash extensions give you all the lift you need. And as for mascara, its application and removal can wreak havoc on your tender lash extensions. But, if you really feel the need for it, apply mascara only on the tips with a very light hand. Avoid the base of lashes.

12. Be Gentle
You have to be gentle with your eyelashes extensions. This means no vigorous rubbing of eyes. Always be gentle while removing makeup. Micellar water and a cotton swab are perfect for a delicate removal process. This would help you avoid the weakening of your lash extensions. So, whatever you do, don't rub your eyes no matter how strong the urge is.


13. Keep Your Hands Off
Touching our face and hair is just something that all of us are guilty of. So, here goes another one of those difficult lash extensions tips. Do not touch your lashes. It would be tempting but don't. If you ever find a loose lash, don't twist it or tug at it. Leave it be. If you tug at it, it can harm your natural eyelashes and cost you extra money to get the extensions back in place.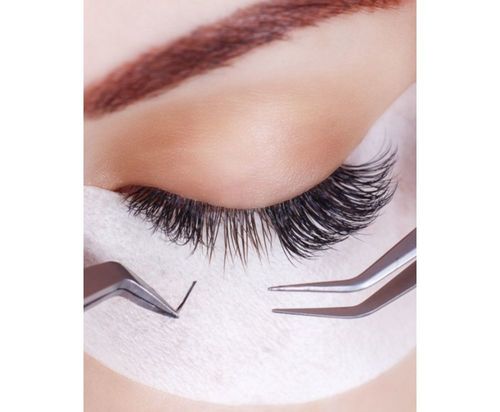 14. Go For Regular Fill-Ins
Eyelashes extensions are attached individually to your natural eyelashes. So, they fall out on their own with natural lashes when their time comes. An eyelash has a life cycle of 3 to 4 weeks. This means that you need to go for a fill-in session every 3 to 4 weeks. If you delay these regular maintenance trips to your lash salon, it will cost you more as you will need to replace more extensions. And in a worst-case scenario, you might have to get a whole new set of lash extensions which we know ain't cheap.

15. Don't Remove Lash Extensions Yourself
This is a frequently asked question when it comes to eyelashes extensions. How to remove them? It is easy. Don't. They fall off on their own. You just have to wait. But whatever you do, don't try removing them at home. This will harm your natural lashes.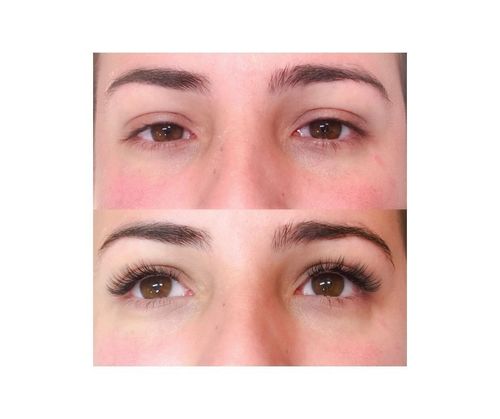 Frequently Asked Questions

Q. How can one make eyelashes look thicker without fake eyelashes?
Several tips and tricks can give you thicker eyelashes without going for fake eyelashes. Apply eyeliner as close as you possibly can to your lash line. Heat your eyelash curler and see how it transforms your lashes. Use a lengthening and volumizing mascara. Make sure mascara is not coming up clumpy. You can also use a lash serum to help them grow to their full potential.

Q. How do you take care of fake eyelashes?
Remove the fake eyelashes gently and ensure that you are cleaning them regularly

Q. How often can one clean fake eyelashes?
Ideally, clean your fake eyelashes after every wear. After you have removed them, clean them before storing them back in your dresser.

Q. Which are the top 3 eyelash extension tips for professionals?
The top 3 eyelash extension tips for professionals can be summarized as follows:
(i) Preparation is the key to get you started. Cleanse the lashes with a foaming cleanser and prime them using an IPA based primer
(ii) Ensure there is apt lighting for a fuss-free and accurate application process
(iii) Use good quality products and tools. Follow the instructions given by the manufacturer when it comes to storing the products

Q. What are the types of eyelash extensions?
There are mainly three types of lash extensions, namely synthetic, silk, and mink.

Q. How long do eyelash extensions last?
Eyelashes extensions can last for about 6 to 8 weeks. It depends on person to person as the extensions last according to an individual's lash growth cycle.

Q. How to shower with eyelash extensions?
You must avoid water for about 24 hours after getting your lash extensions or a fill-in. After that: Don't rub or tug at your lashes; Don't stand with your lashes directly under the shower; Don't let any strong jet hit your lashes directly.

Q. How to work out with eyelash extensions?
Don't work out for at least 24 hours after getting the procedure done. Once your lash extensions are set after 24 hours, it is completely safe to workout just as you would. Don't forget to clean lashes later and to be gentle with them.

Q. What are hybrid lashes?
As the name suggests, hybrid lashes are a combination of two different lash application techniques. It uses individual and volume lash extensions. Hybrid lashes give you the best of both worlds. With them, you get longer and voluminous lashes.

Q. What are Russian lashes and cluster lashes?
Russian lashes are fairly popular and one of the most sought after. They are thinner than the classic lash extensions. About 3 to 4 lashes are attached to natural eyelashes to give you a fuller and voluminous look. On the other hand, cluster eyelashes are an older version where clusters of lashes are attached to multiple natural lashes. They are not considered safe for eyelashes in the long run as they put too much strain.

Q. What are volume set eyelash extensions?
Volume set eyelash extensions are new and a more innovative technique. These are super fine extensions and about 3 to 6 lashes are attached to an individual natural lash. These are considered safe while giving you longer and fuller eyelashes.

Q. What are flare eyelash extensions?
Flare eyelash extensions are also known as traditional individual eyelashes. An individual lash is attached to a single natural lash. This gives out a natural look. It is great for eyelash extension newbies.
Related Articles