25 Best Looks Of Kendall Jenner
Mohinee Bannerjee
Updated At 13 Sep 22
Kendall Jenner, a prominent member of the Kardashian-Jenner clan, is always in the limelight for her amazing fashion choices. While all the Kendal Jenner siblings are known for their intrinsic fashion style,
Kendall specialises in Kendall Jenner street style.
Kendall Jenner is 23 years old and was born in Los Angeles, California, Uhnites States. Kendall Jenner weighs 59 Kgs and is 5 Feet 10 Inches (1.79 meteres) tall. She is one of the tallest amongst the siblings.
Kendall Jenner photos are always trending on the internet as everyone is in awe of her style and outfits.
One look at Kendall Jenner Instagram, and you will know that the girl can rock just about everything. Take a look at some of the her best looks that always made news.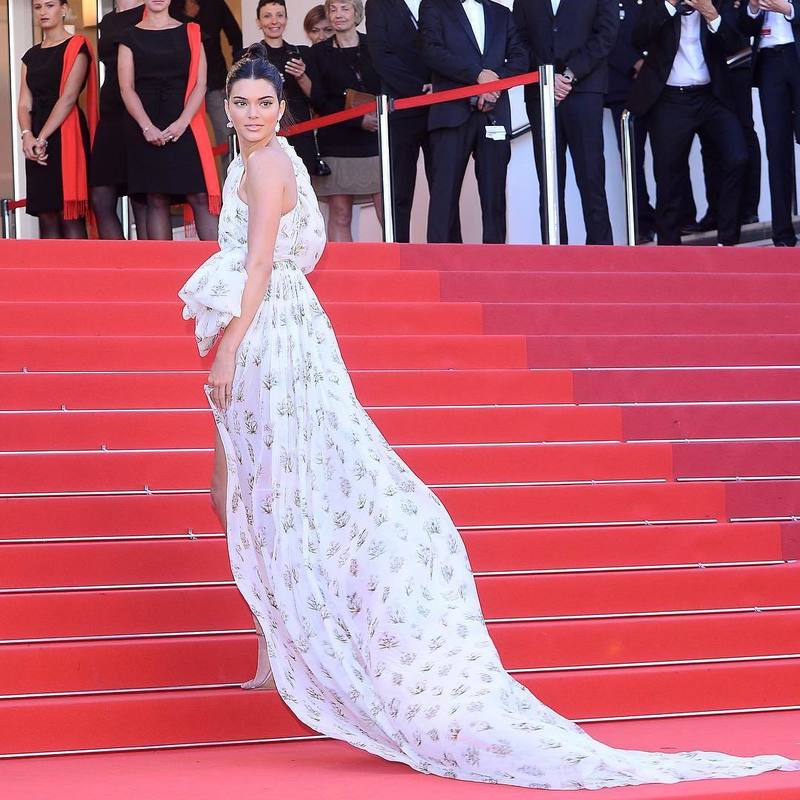 1. This white flowy gown adds a touch of elegance to her beautiful frame. Kendall Jenner height complements the silhouette of the gown. The frills and the ruffles accentuate all the right portions.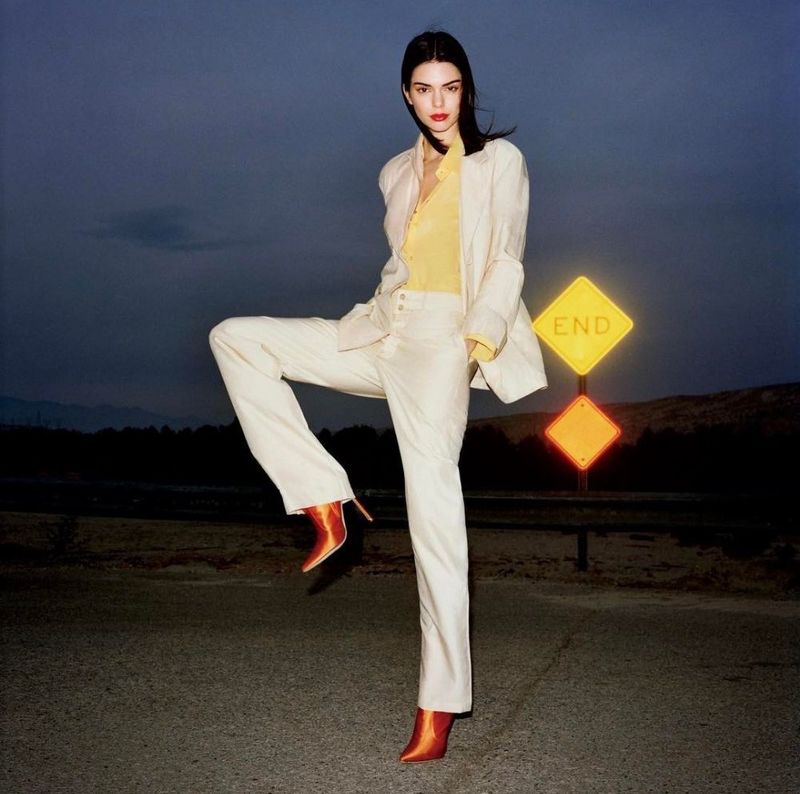 2. That corporate suit enhances Kendall's features, especially her figure. The pop of colour in the form of the lemon yellow shirt and red lips are essential to the look. She amps it up with the open hair and stilettos. Kendall Jenner no doubt looks hot in this look.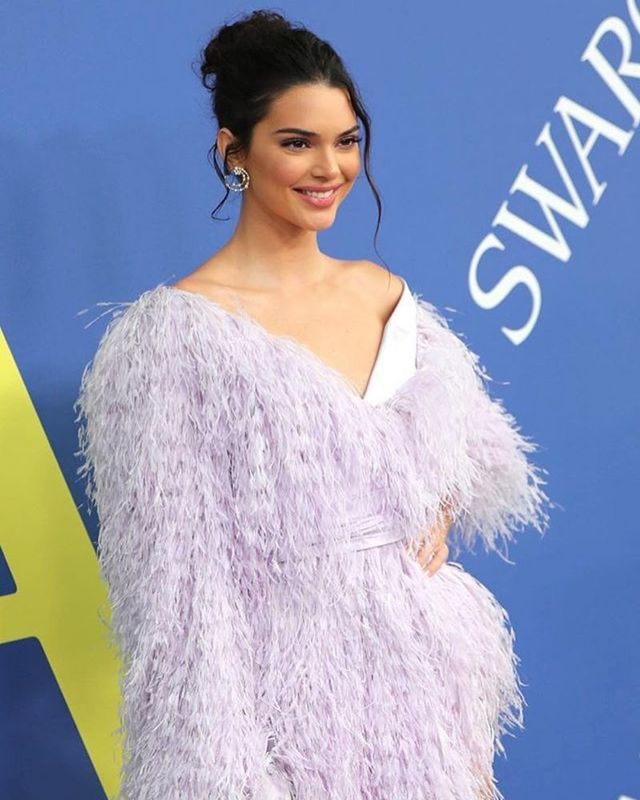 3. This Kendall Jenner dress impressed her fans and critics alike. She made a bold choice by going for such an elaborate fringe pattern, and the risk paid off because she looks absolutely stunning in lavender!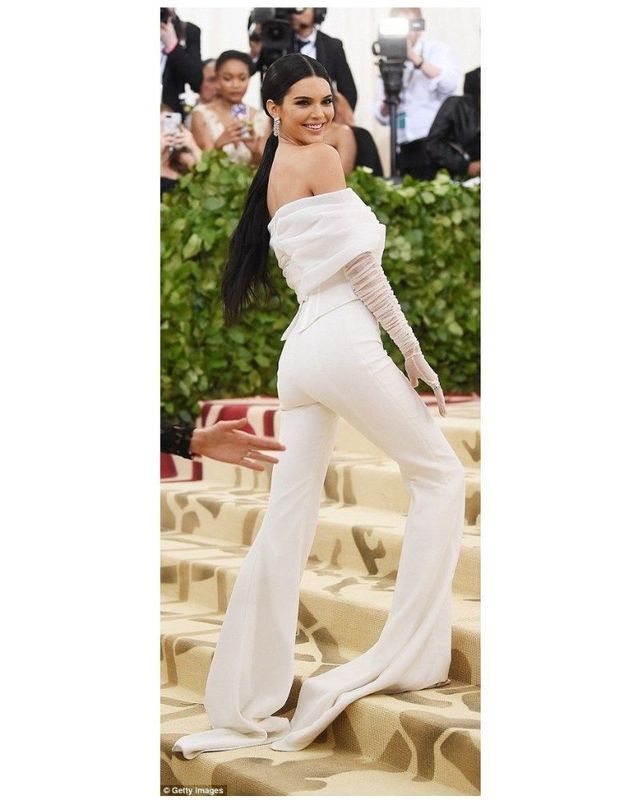 4. Think jumpsuits are not formal enough? Well, Kendall wore this off-shoulder jumpsuit to the MET gala and carried it off like a breeze. We adore the ruffled sleeve detailing. So chic!
Also Read: Kendall Jenner's Beauty Secrets Revealed!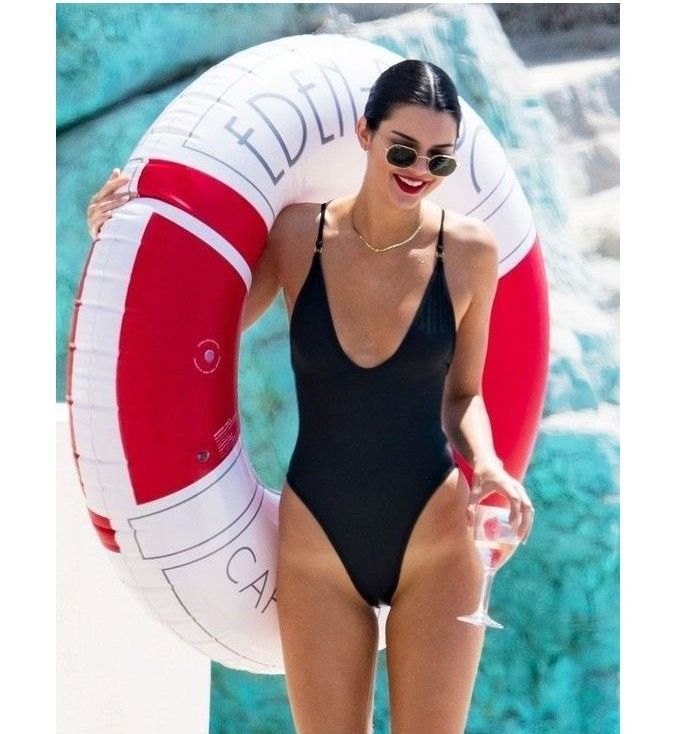 5. This black one-piece swimsuit makes Kendall look gorgeous. Throw in the gold choker and the aviator sunglasses, and you have a winner look. Do not miss out on the beautiful red lips.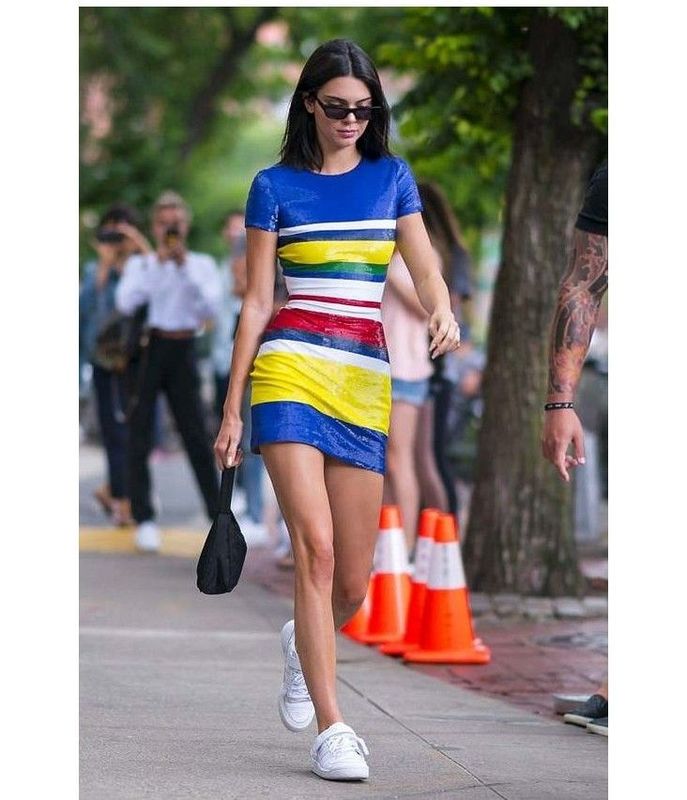 6. This Ralph Lauren Collection mini is a beautiful rainbow of colours. It is undoubtedly one of the best Kendall Jenner outfits this year. The white sneakers and the pair of sunglasses make it a summery casual look.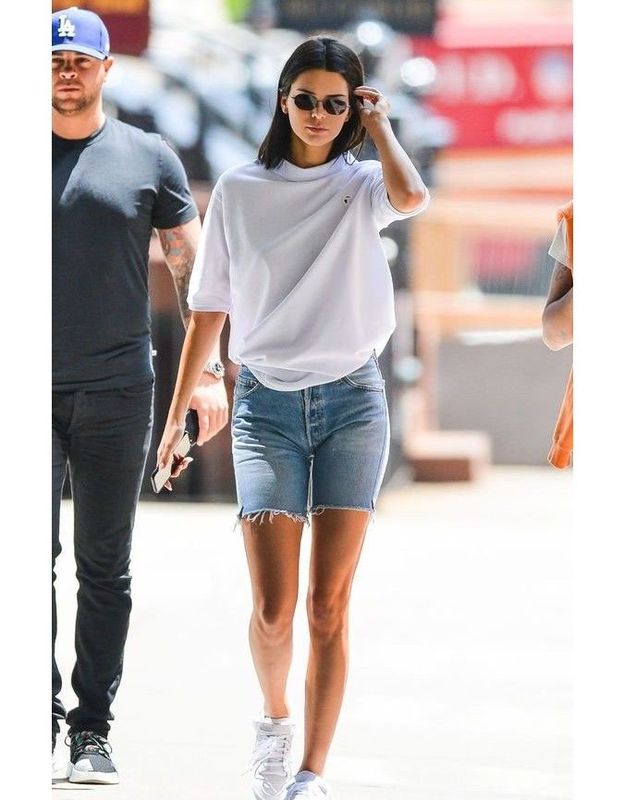 7. You CANNOT go wrong with an oversized blouse and a pair of well-fitted shorts in summer. The white sneakers and the white top look super comfortable. No one knows street style better than Kendall Jenner!
Also Read: Gigi Hadid Is Launching Her Own Makeup Line With Maybelline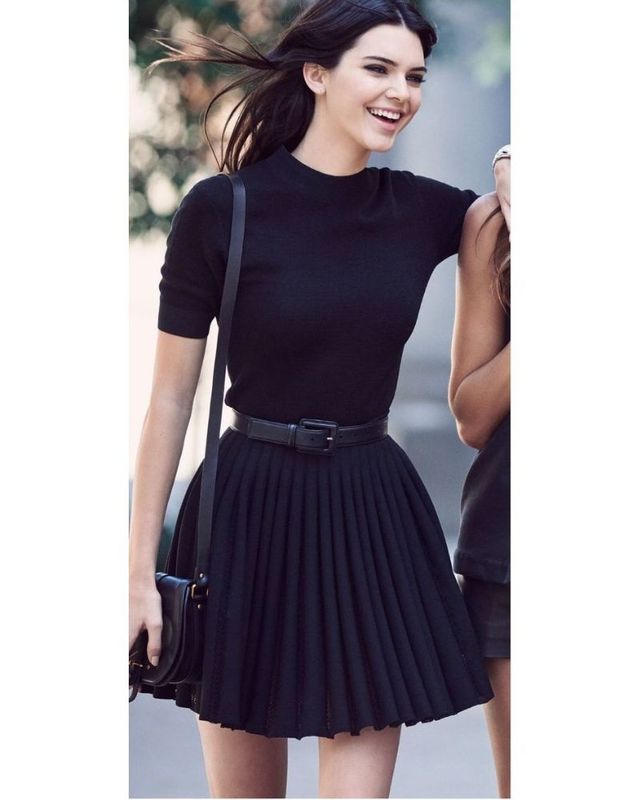 8. Pleated mini-skirts will help you walk the delicate line between bold and chic. Kendall in black is quite a sight. She has paired a black blouse with the skirt and clinched the look with a belt. The signature nude lips rock.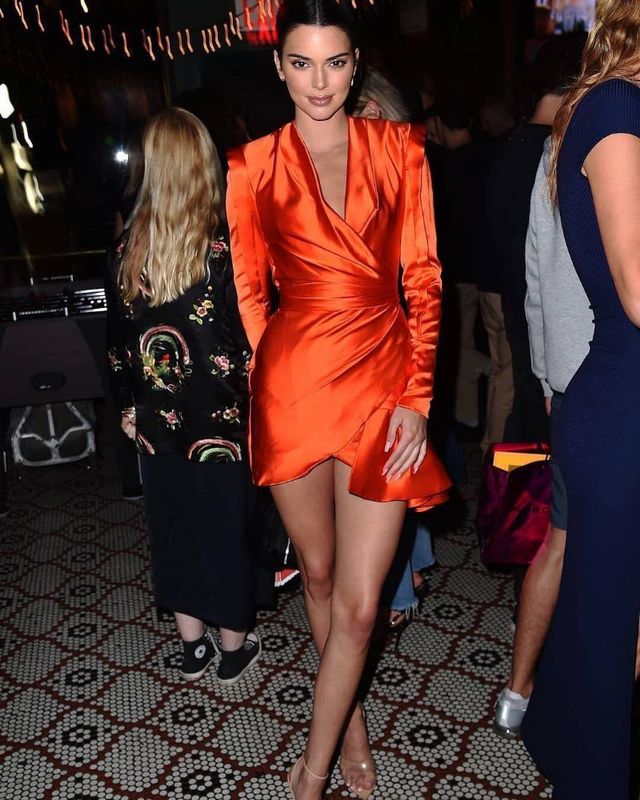 9. This rusty orange dress looks slinky and sexy on Kendall. If you want to know how Kendall Jenner model looks like on the ramp, this satiny outfit will give you a fair idea.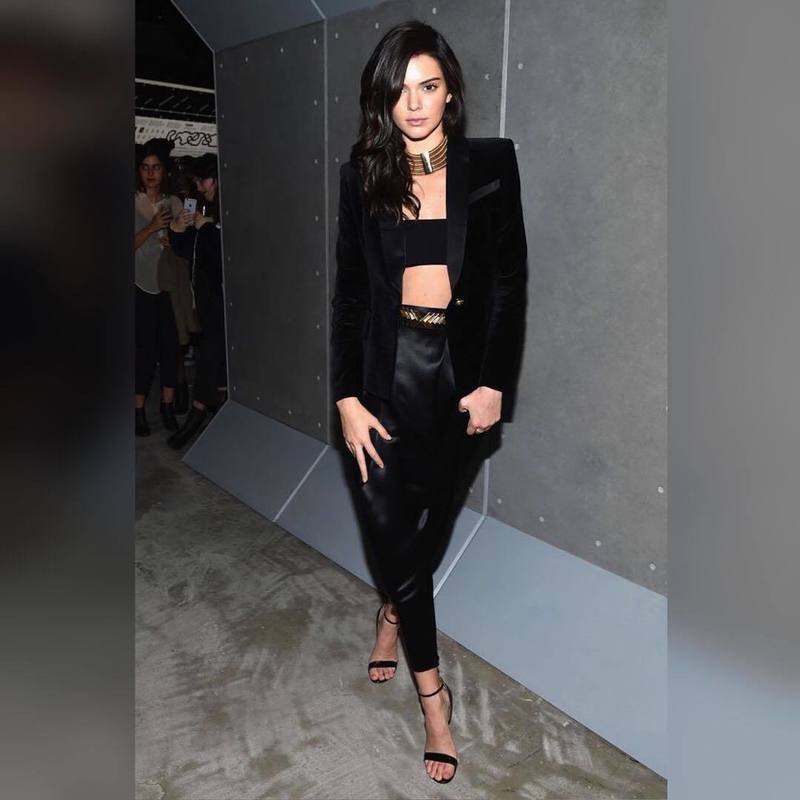 10. Going all black seems to be Kendall's style these days and boy are we loving it! The tube top is a perfect match with the velvet coat, while the leather pants add that extra oomph. Full points for the heavy choker because it ties the entire look together.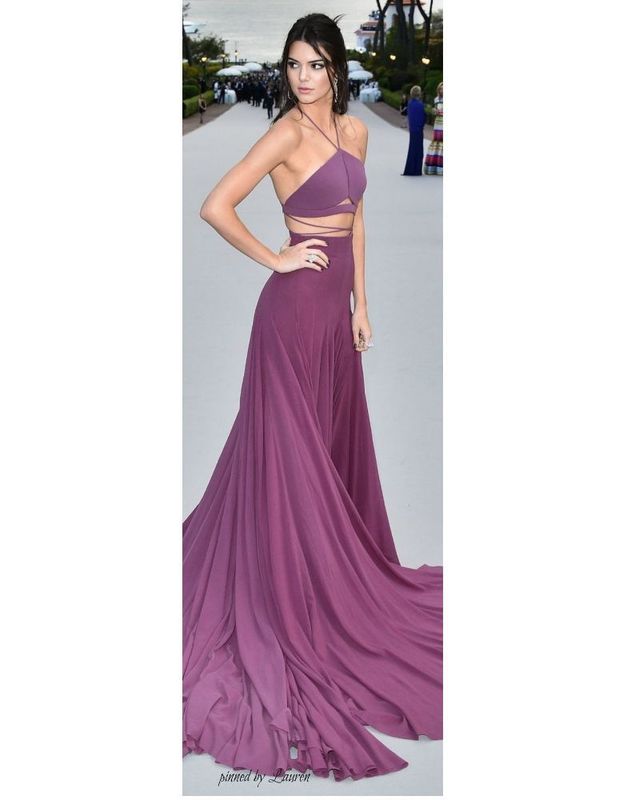 11. Walking down the carpet with the dress swishing about your feet seems to be a favourite of Kendall's. We cannot get over this violet fit and flare gown. Held together by strings, this dress is a winner for Kendall.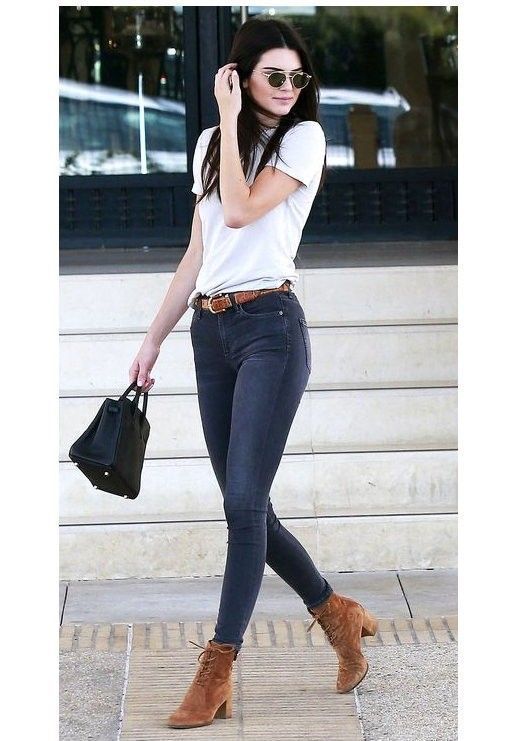 12. Kendall Jenner can pull off a basic tee-denims look effortlessly. This look, made of Kendall Jenner jeans and a white top is one that even you can recreate this summer. The Lennon glasses and the brown booties check all the right boxes.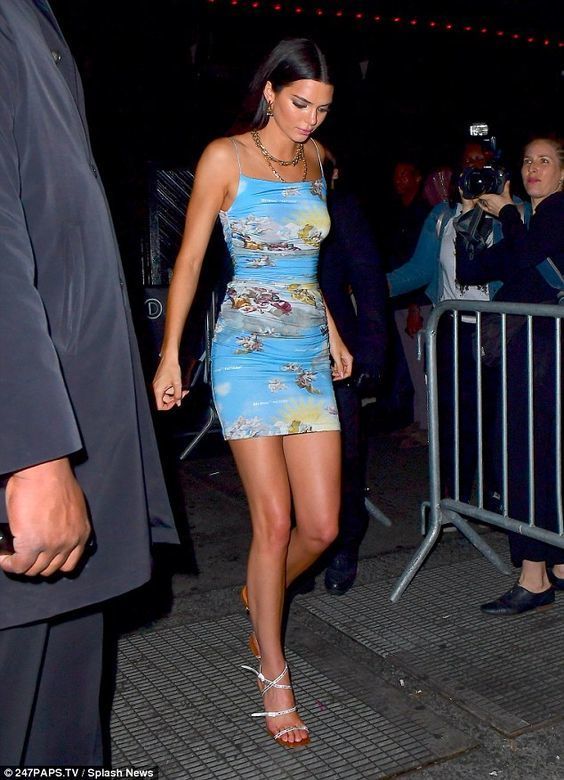 13. You will love this Michelangelo-inspired pale blue strappy dress that Kendall wore to the Met Gala after party. It's sexy but elegant at the same time. The gold chain and white heels complete the look.
Also Read: Kylie Launches New Makeup Collection Named After Her Baby Stormi Webster!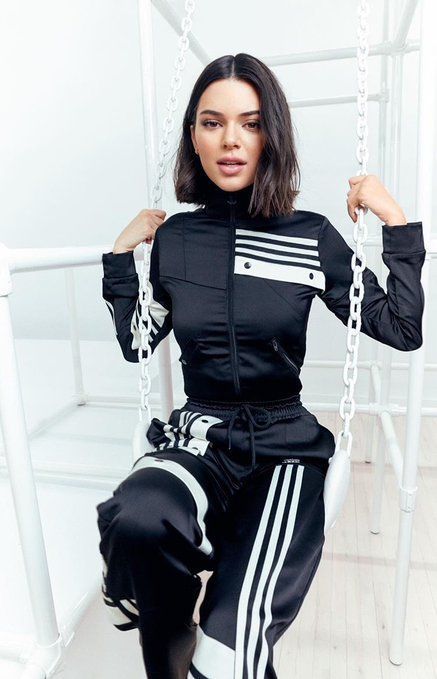 14. During the Adidas Originals runway presentation at the New York Fashion Week, Kendall wore this Adidas Originals' luxe tracksuit from the new collection. She added tights and a pair of Gianvito Rossi heels to complete the look.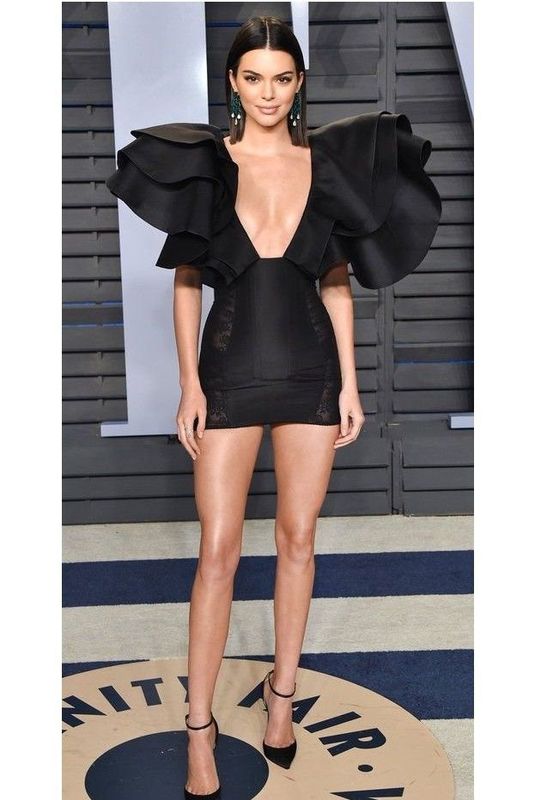 15. Kendall walked down the Red Carpet in this body-hugging black mini dress. Quite daring, the dress automatically catches your attention with the elaborate sleeve detailing and the sheer panels on the side. The pop of green on her ears is perfect!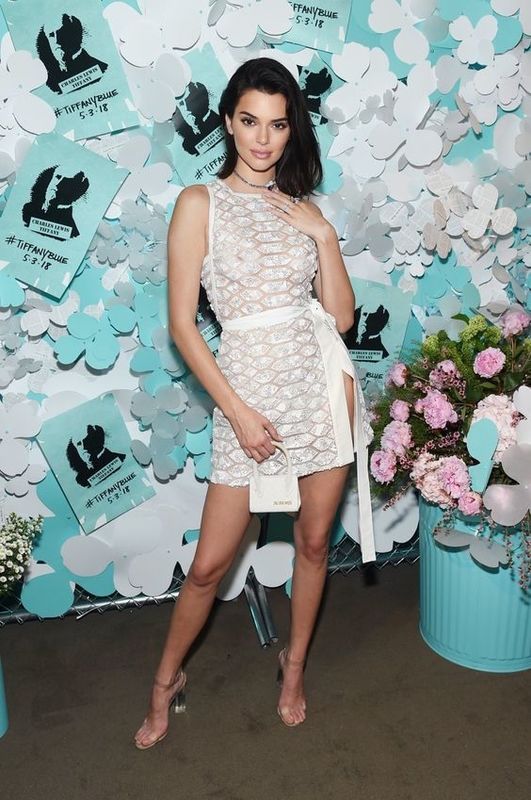 16. This white semi-sheer mini dress makes Kendall look bold but sopshistaed. The side-slit is daring, but she carries it off without any hassle. The belt adds just the right amount of clinch to keep the outfit from falling apart.
Also Read: 10 Trending Celebrity Hairstyles To Try Right Now!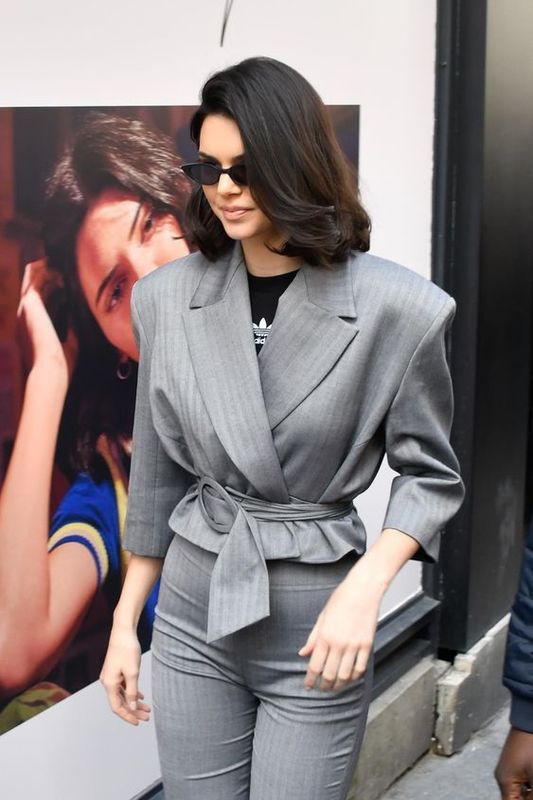 17. This grey pin-striped blazer looks super urbane on Kendall. She has worn matching pants and paired the duo with sneakers to make the look casual rather than corporate. The Adidas t-shirt peeking from underneath and the small-frame sunglasses complement the overall getup.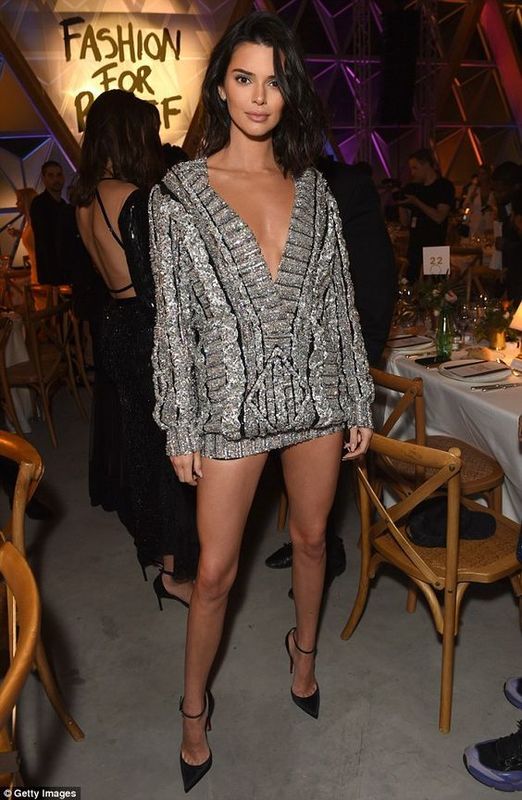 18. This shiny and sparkly silver sweater is a welcome break from the all-black spree Kendall is on. Designed by Nicolas Jebran, it is daring but elegant. She has paired it with classic black pumps to complete the effect.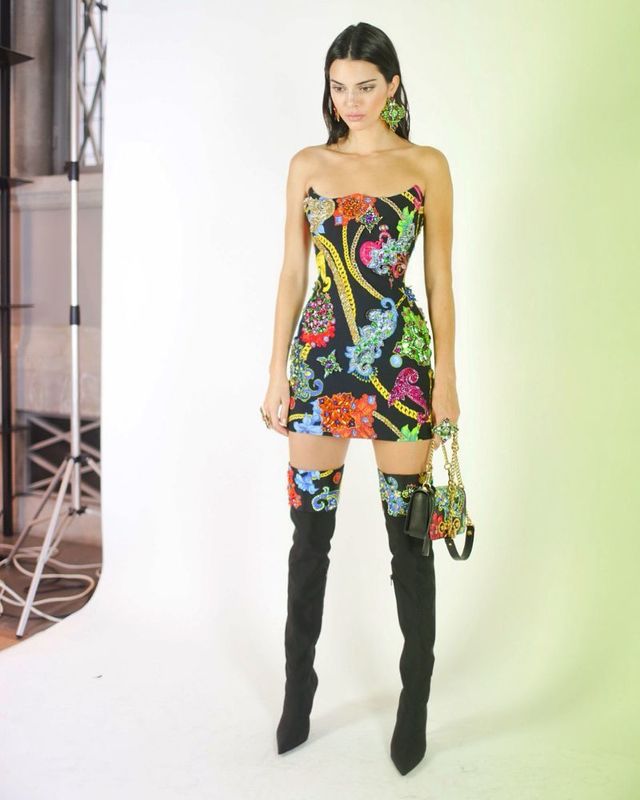 19. Kendall Jenner in Versace is a sight for sore eyes. The black mini dress is colourful, and she has complemented it with bold green earrings. The boots match the dress perfectly, and this look is pretty perfect from every angle.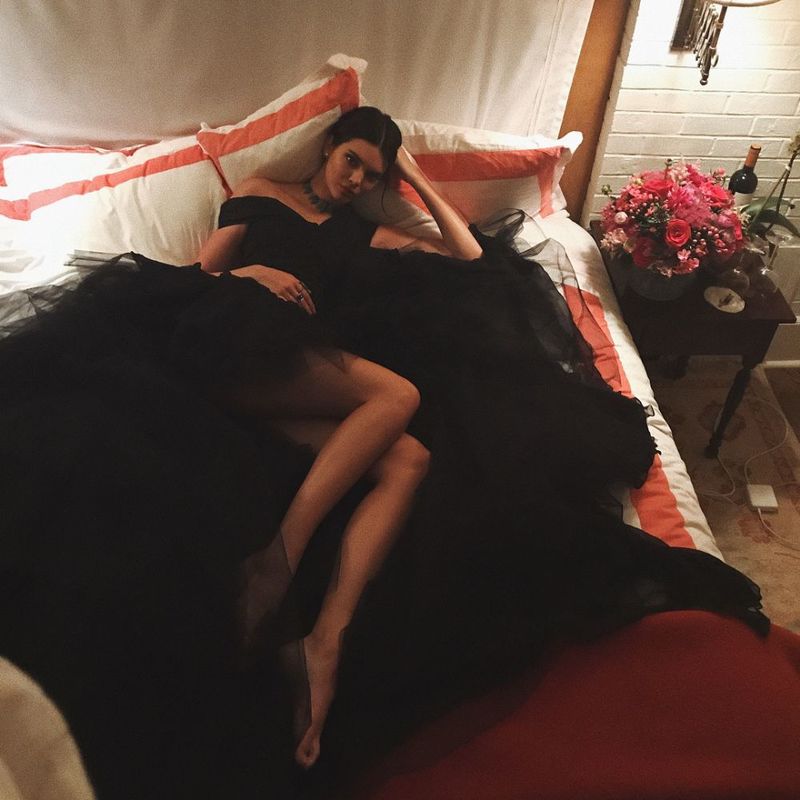 20. Kendall is a queen, and this is one of the best Kendal Jenner photos you will ever see. This black gown makes her look like the goddess she is, and she carries it off with an innate elegance.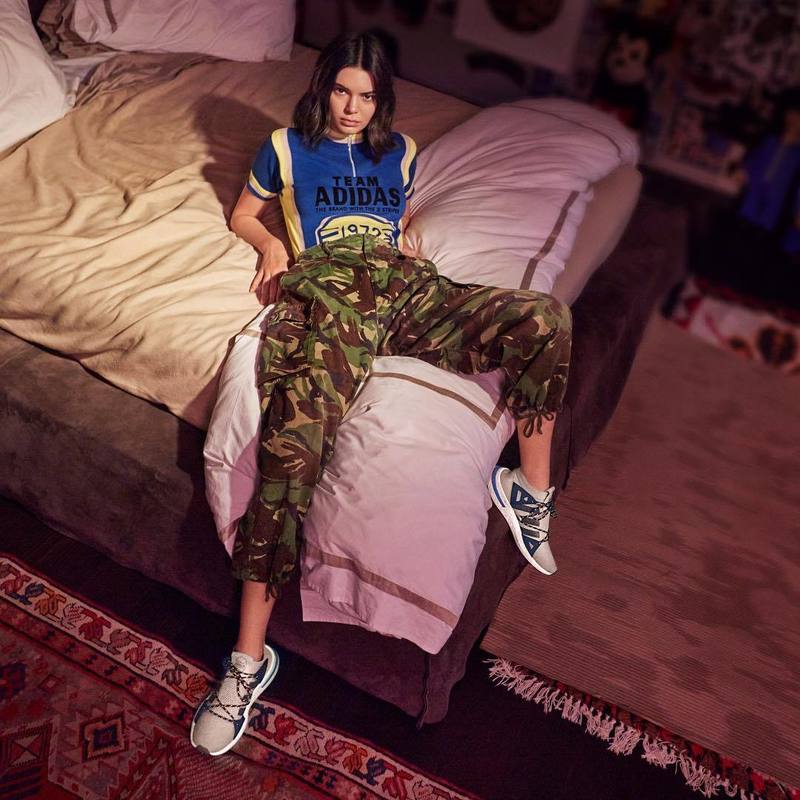 21. Miltary prints have been the rage for quite some time now. Here, Kendall has paired a blue Adidas t-shirt with loose cargo pants creating the perfect workout look.
22. Kendall sported this long-sleeved equestrian-printed midi dress from Longchamp, and looked bomb as usual. She paired it with black lace-up boots and shades for that ultimate summer vibe.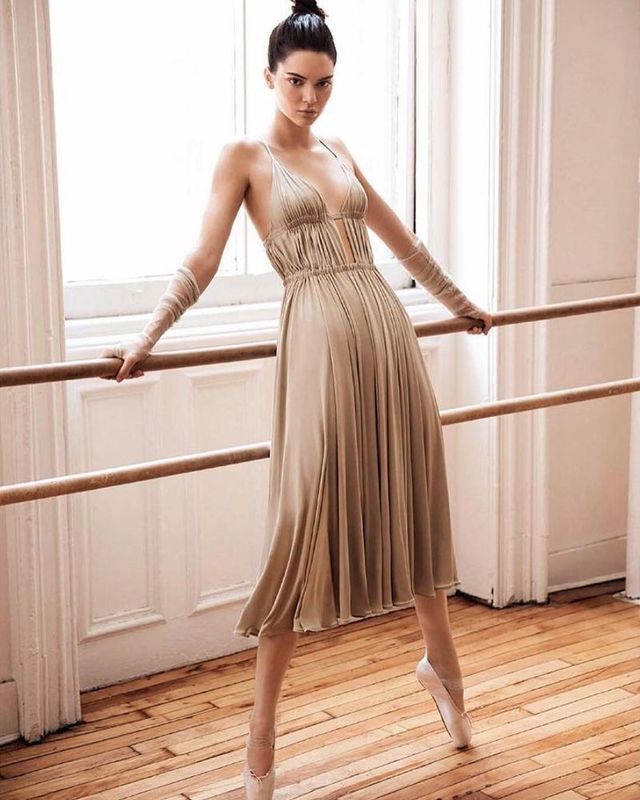 23. This beige dress with ruffles is effortlessly feminine, and Kendall pulls it off like a dream. The gloves and the heels make it look like she is off to ballroom.
Also Read: GiGi Hadid X Maybelline Launches in India!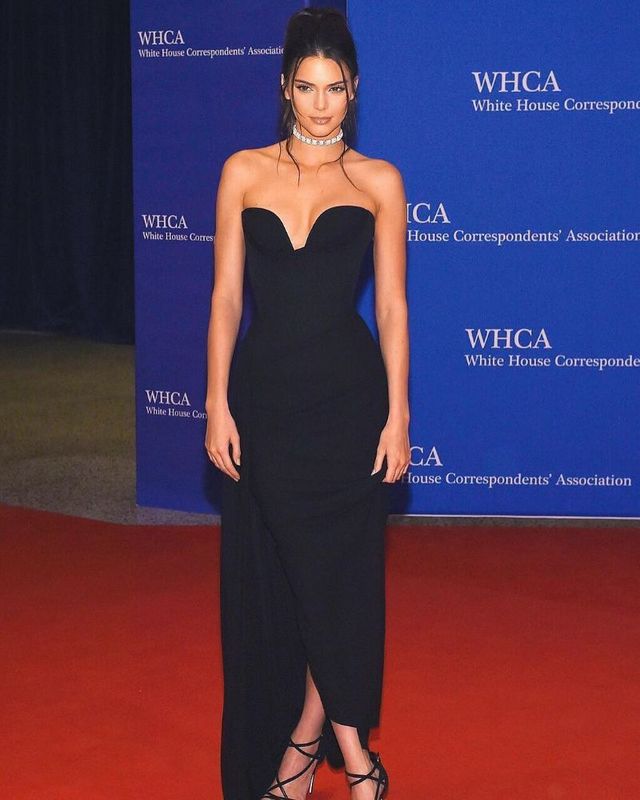 24. A classic black maxi dress with a choker? Right up Kendall's alley. Those strappy heels pull the look together.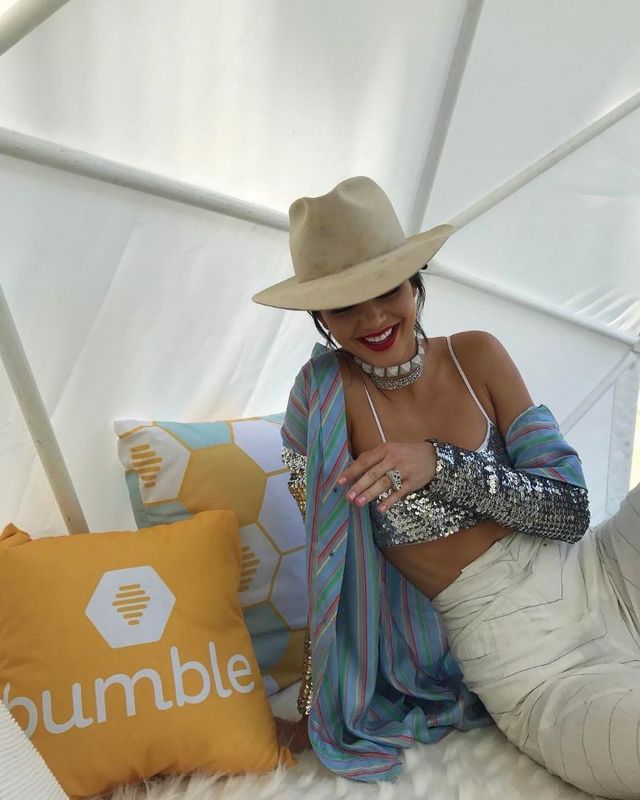 25. Sequins are love. Kendall has paired a sequin crop top with matching gloves. To complete the look, she has thrown in comfortable white pants, a striped shirt and a wide-brimmed hat. Beach vibes anyone?
Which look do you like the best? <3
Related Articles: