17 Selena Gomez's Tattoos And Their Meanings (Full Guide)
Shivangi Chatterjee
Updated At 25 Aug 23
The popular American singer, Selena Gomez is a heartthrob among Gen Z youth. She is extremely successful, being named Billboard's Woman of the Year in 2017. Her songs have made people swoon and cry. She is also adorable to look at but what catches the eyes of fashion enthusiasts is the numerous tattoos she has chosen to have.
All of her tattoos have meanings behind them, showing the depth she possesses. Looks as if just like her song 'The heart wants what it wants', Selena follows her heart for she has got not one, not two, but seventeen tattoos as of 2023!
Let us then head to know what the meanings behind all of Selena Gomez's 17 tattoos are!
All 17 Selena Gomez Tattoo's With Meanings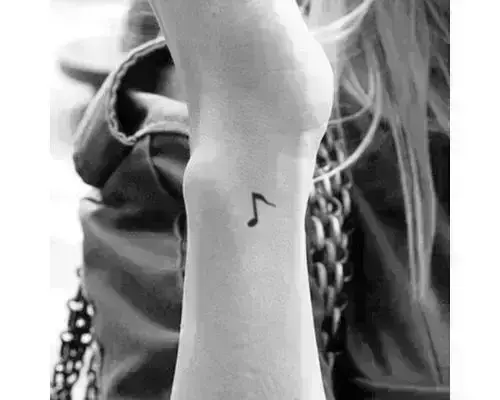 1. The Music Note On Her Wrist
The first of Selena Gomez tattoos is a small musical note that she got inked on her right wrist. She was just 19 when she got the tattoo inked, showing the massive influence music had on her life. This Selena Gomez wrist tattoo made people think it was a heart, but later Gomez clarified it to be a music note because she is a singer and music is deeply rooted in her. One of the best meaningful tattoos, this is perfect for her as it also matches her profession.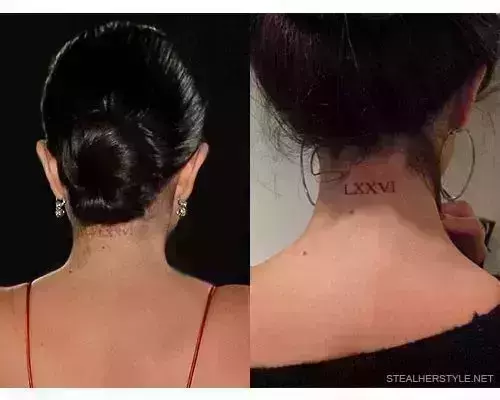 2. Number 76 Written In Roman
The next of the Selena Gomez tattoos is 76 written as "LXXVI" in Roman. This Selena Gomez tattoo was a tribute to a family member who meant a lot to her. She got this one inked in 2012. This Selena Gomez neck tattoo has an emotional element, for it is assumed to be dedicated to her mother, Mandy Teefey, who was born in 1976 and was just 16 when she had Gomez.
Do check out Demi lovato tattoos as she also has got a roman number tattoo and it looks stunning.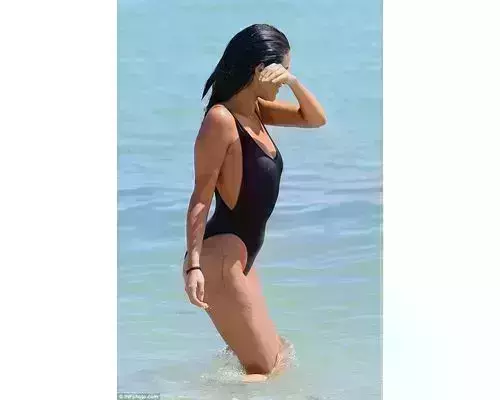 3. Selena's Right Thigh Tattoo
Selena has a tattoo inked on her right thigh. It's a quote "God who strengthens me" written in cursive. It was her third tattoo that she got in 2012 but kept it concealed from the public for over a year. This Selena gGomez tattoo meaning shows her deep faith in the almighty, borrowed from an altered excerpt from her favorite Biblical verse- Philippians 4:13.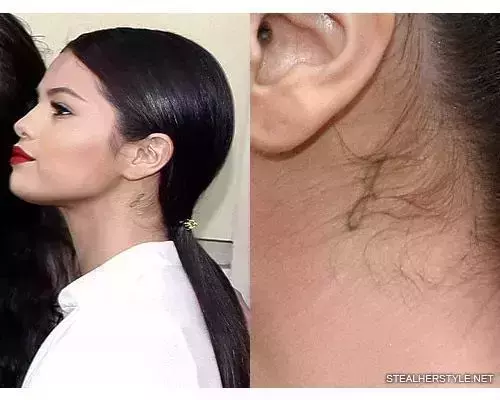 4. The 'G' Tattoo Of Selena
Another of Selena Gomez neck tattoo is the "g" she has engraved, just below her left ear. The exact time when she got this tattoo is still not known. However, Selena confirmed during a 2015 interview that the "g" stands for her half-sister Gracie who was born in 2013. She loves her sister dearly and hence the tattoo! One of the best small tattoos for women, this is one of the Selena Gomez tattoos that left her fans in awe!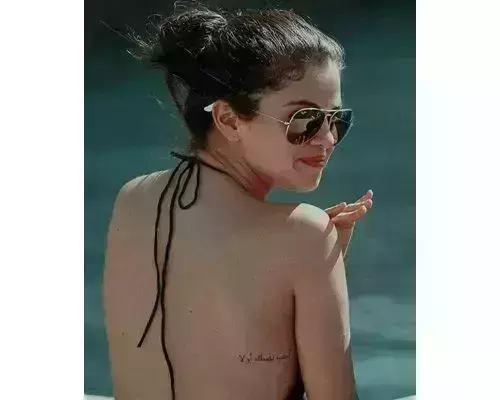 5. Love Yourself Tattoo On Selena's Back
"Love Yourself First" is one of Selena Gomez tattoos that she got inked in 2014 by Bang Bang, her favorite tattoo artist. This Selena Gomez back tattoo is written in Arabic and shows the love and respect she has learned for herself. Her tattoo artist said that the celebrity wanted the tattoo for a while and she already knew how she would like it written!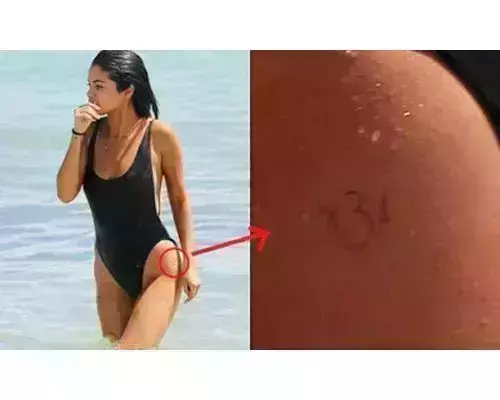 6. Selena Gomez Rare Symbol Tattoo
This Selena Gomez rare tattoo symbol is inked on her left hip. This symbol apparently is inked as a remembrance of a time when she met one of her best friends. It was spotted first in 2015 when she was at a beach. Various people have interpreted the symbol to be a sacred "om" symbol which is actually a date. This is one of Selena Gomez tattoos that is rare and looks like X, 3, and 1 combined together.
Also check out Kylie Jenner tattoos as she inspires us with her amazing tattoo designs.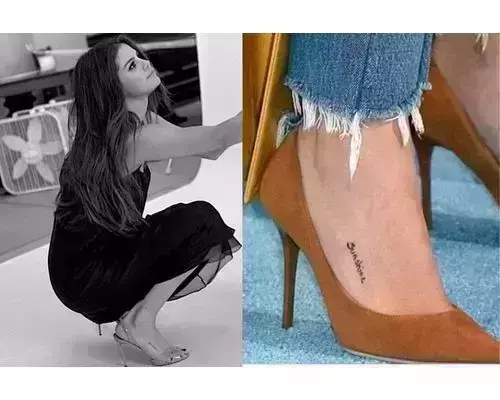 7. Selena's Sunshine Tattoo
This is one Selena Gomez tattoos she has inked on her foot. This one too is quite emotionally connected to her since she refers to her grandmother as "my sunshine". She apparently got this tattoo in 2016, when she was on a tour of "Revival". She said in an interview that all of her tattoos were very special for each one meant something she loved.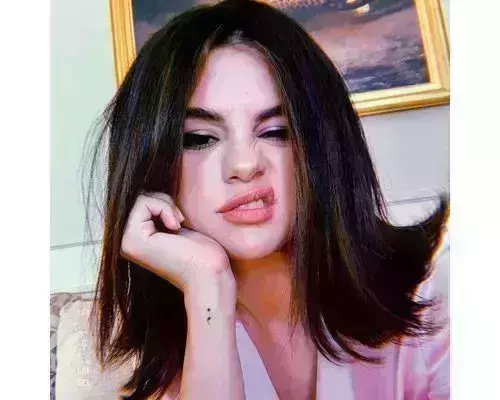 8. The Semicolon Tattoo On Selena's Wrist
This is another one Selena Gomez wrist tattoo where she opted for a semicolon. She had this semicolon together with Alisha Boe and Tommy Dorfman. It is special of all Selena Gomez tattoos, as it was a project according to Selena that was dedicated to giving hope to those suffering from depression, suicidal thoughts, addiction, and self-injury. It was to raise mental health awareness.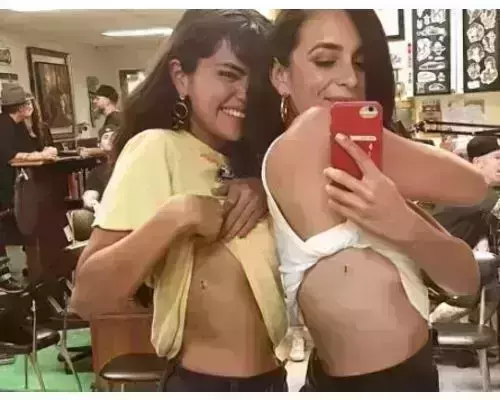 9. Gomez's "1" Tattoo For Her Bestfriend
Selena Gomez tattoo "1" is inked on her right side rib cage. This one is again a matching tattoo with her best friend Courtney Lopez (nee Barry). She considers Lopez to be her actual number 1 and therefore the tattoo. Gomez revealed their tiny matching tattoos in 2018 through a birthday post for her amigo. Selena Gomez tattoos surely have meaning to them!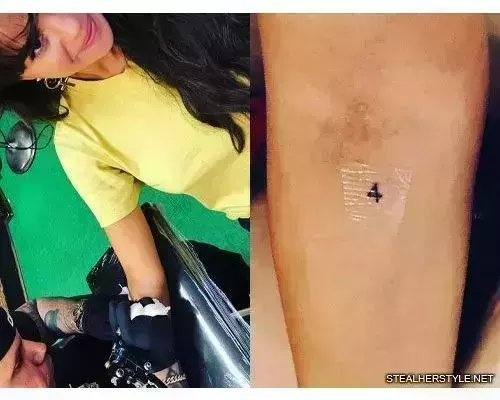 10. "4" Selena Gomez Arm Tattoo
The Selena Gomez arm tattoo is a "4" which she shares with Courtney Lopez, Ashley Cook and Raquelle Stevens, three of her closest friends. They all have "4" inked on different parts of their bodies. This is one of Selena Gomez tattoos that portray friendship, for "4" means that these are the four people for the rest of her life. It defines the closeness of her friend circle. If you check Scarlett Johansson tattoos, she has a sunrise tattoo on her arm and it looks stunning.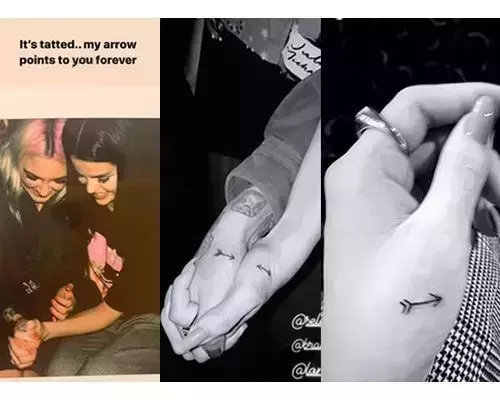 11. Matching Arrows With Julia Michaels
Julia Michaels is Selena's very close friend and collaborator. Michaels has co-written many songs that Selena sang, such as "Bad Liar" and "Lose You To Love Me". In 2019, after their performance in Los Angeles, they got their matching tattoos inked backstage. They have small identical arrows that point towards each other when they hold hands.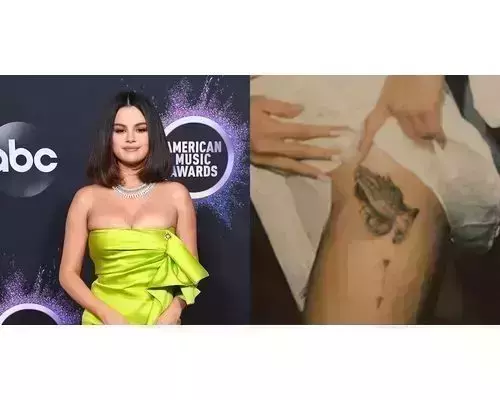 12. Praying Hands On Her Left Thigh
The biggest of Selena Gomez tattoos is that of praying hands that are inked on the left of her thigh. This Selena Gomez tattoo restates her deep faith in the supreme and she believes in prayers to get peace and prosperity. This tattoo too was inked by the tattoo artist Bang Bang. It is the image of praying hands with rosemary draped around them. It is quite religious!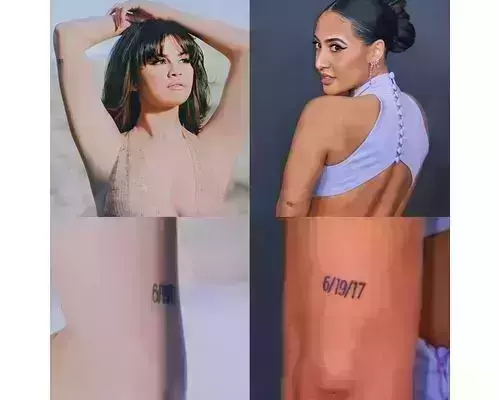 13. Date Of Her Kidney Transplant
One of Selena Gomez tattoos is the date that she underwent her kidney transplant in 2019. This Selena Gomez tattoo on hand is shared along with Francia Raisa, her friend who donated her a kidney during the transplant. Selena was rushed to the hospital in 2017 for kidney failure and was saved due to Francia's donation. The tattoo is a remembrance of this rare friendship.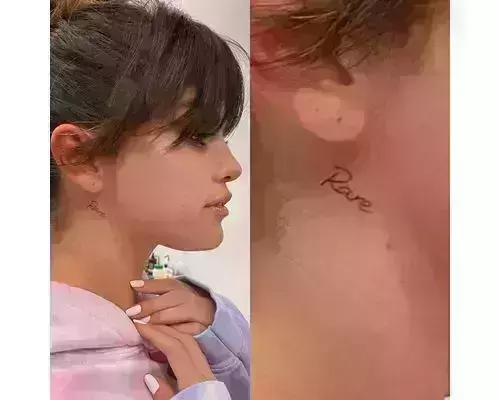 14. "Rare" Inked On Her Neck
One of Selena Gomez tattoos is the word "Rare" inked on her neck. It is yet another Selena Gomez neck tattoo which is the name of her third solo album. She got this one inked by Bang Bang in 2020 to mark the release of her album. Her tattoos mean very much to Selena and to get this album's name inked might mean that it holds a special place in her heart.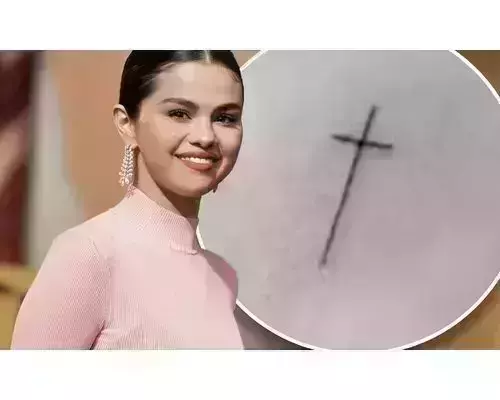 15. A Tiny Cross On Her Collarbone
Selena has yet another religious tattoo. This one is a tiny cross inked on her left collarbone in 2021. In one of her recent interviews, she said that is extremely spiritual and she has been following Christianity for a while. Selena loves to have faith and belief of a better life and thereby these religious tattoos might be giving her comfort and keeping her faith intact.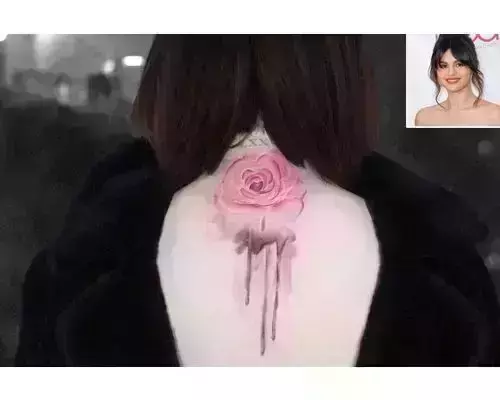 16. Selena Gomez Back Tattoo Of a Rose
Selena's most colorful and one of the biggest tattoos is that of a rose inked on her back in pink watercolor. This tattoo sits just below her roman numerals tattoo, in between her shoulder blades. This Selena Gomez rose tattoo has different meanings. One of her best friends calls her rosebud, so it is a nickname. Selena also wanted a rose tattoo for a long time, so that might have been another reason.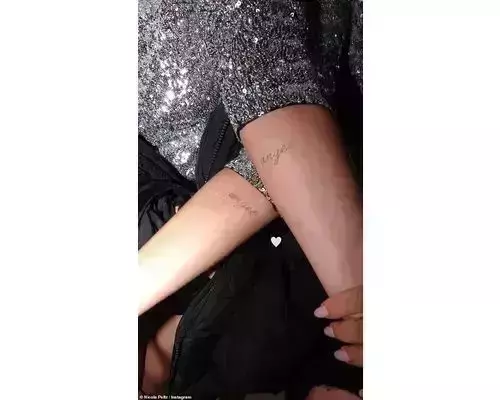 17. "Angel" Tattoo With Nicole Peltz
Gomez got the "Angel" tattoo in 2023 in Cabo, Mexico where she was with a group of close friends including Nicole Peltz. She has grown very close to Nicole. Selena got these matching tattoos with Peltz, making it the very latest of her tattoos. The meaning of it is yet to be known.