55 Best Haircuts For Older Women
Sahiba Tandon
Updated At 15 Nov 23
As we grow, like everything else, our hairstyle also tends to change. The reason can be anything, due to hair fall, whether it be trying something new, or anything else. Just because we age, that doesn't mean that the options for our hair and care styles decrease. Today, there are a lot of different and easy haircuts for older women that they can style their locks with! 
55 Top Haircuts For Older Women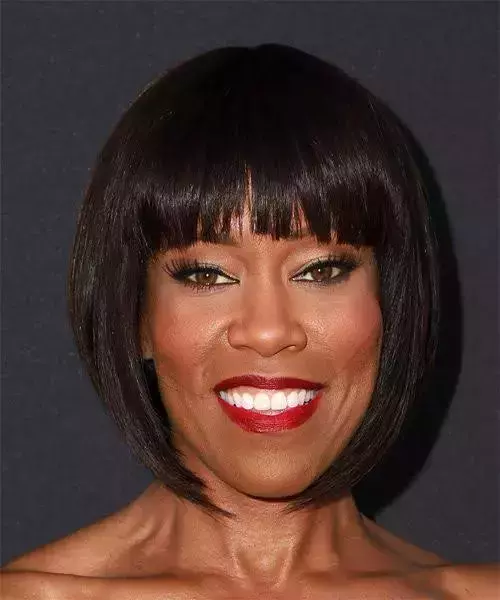 1.
Bob Haircut 

Bob haircuts for senior women are a very popular choice to go for many reasons. Mainly because they are easy to style and manage. Because of the short length, they don't require much work and look beautiful with any dress! One of the best hairstyles for women over 50, bob cut is always in trend.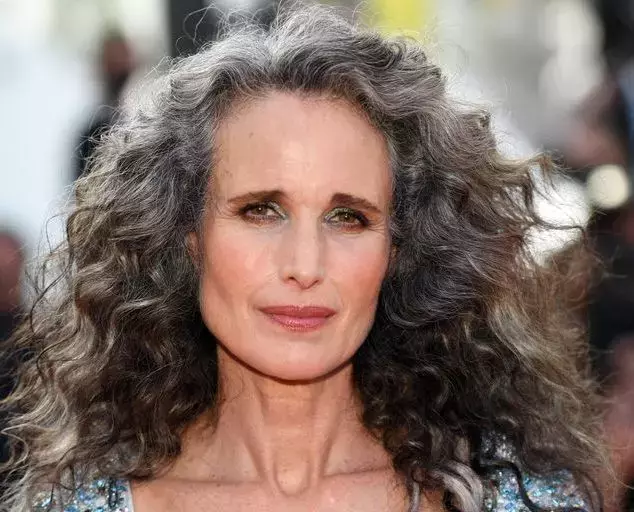 2. Curly Haircut
Curly Haircuts for older women have a lot of different styling options but the easiest would be to just leave your locks as they are! If you don't naturally have curly hair then, you can get curls with the use of a parking machine, rollers, and other hair care products.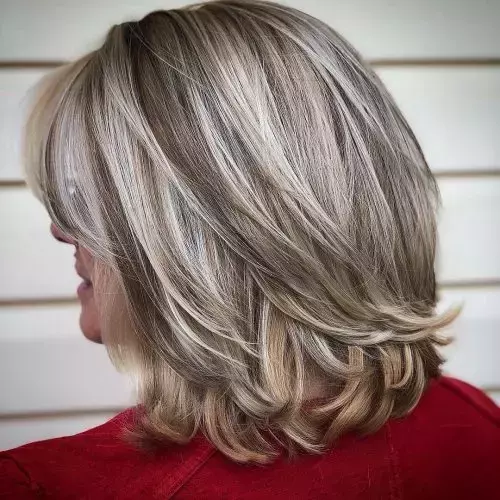 3. Layered Cut
If you are looking for age-appropriate hairstyles for older females, then getting a layered cut would be the way to go. It adds texture and depth to your strands and gives us a very preppy and styled look!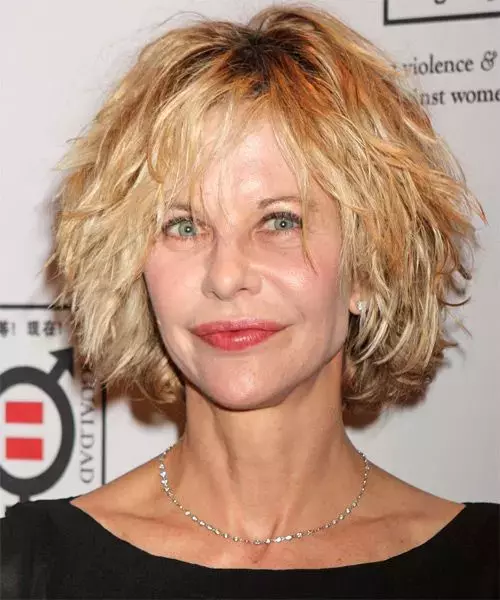 4. Shaggy Haircut
Embrace your curls in these wash and wear haircuts for over 60. No need to use any heat tool or any other similar product here! Just simply use your comb roughly the give a more messy look. If you are looking for the best haircuts for women over 60, then the shaggy cut is an excellent option.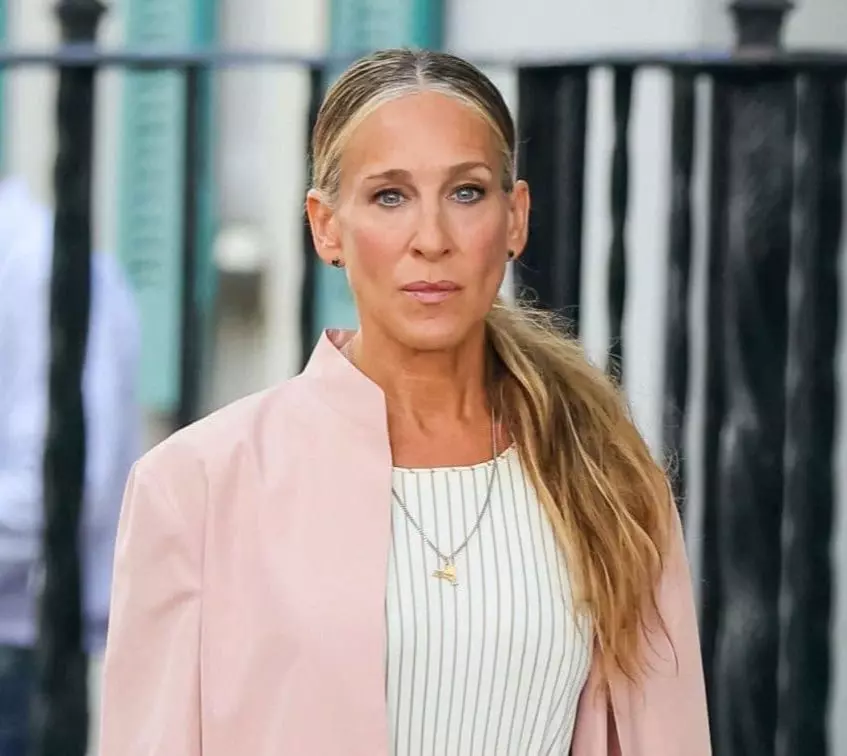 5. Ponytail
A ponytail is a go-to hairstyle if you want to do some exercise or activities. It is also useful if you are having a bad hair day and want to quickly tie up your hair.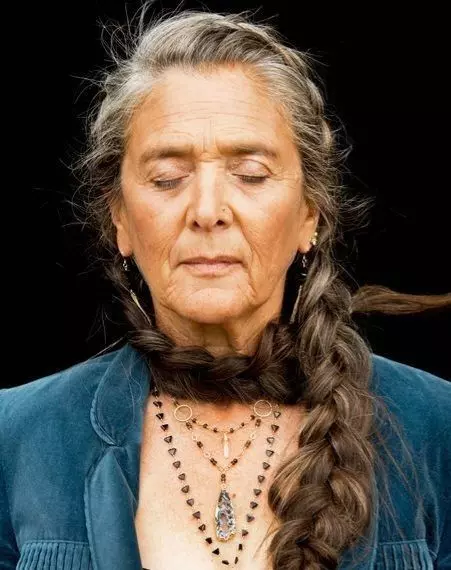 6. Braids
Braids come between those long hairstyles for mature ladies that are not only the best option for doing activities (as the hair doesn't come forward) but also look stylish while doing so!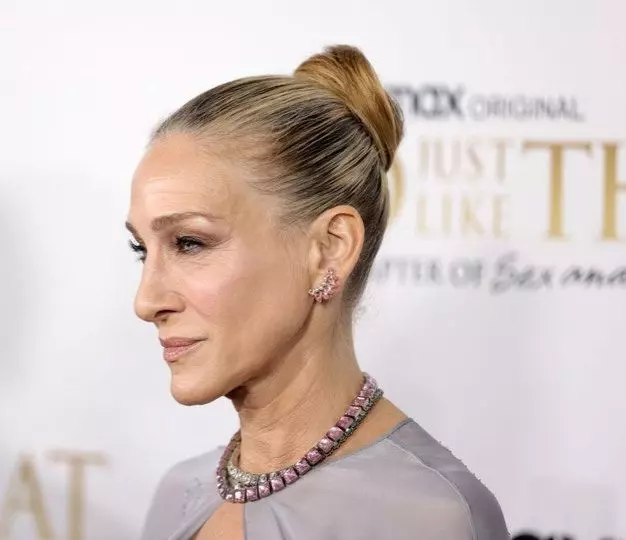 7. Classic Bun
We have to add the classic bun to our elegant haircuts for older ladies list, as it is the easiest hairstyle that both thick and thin hair textures can handle flawlessly. In a bun style, you have multiple variations like positions, layers, flicks, and other factors that can help you frame your face accordingly.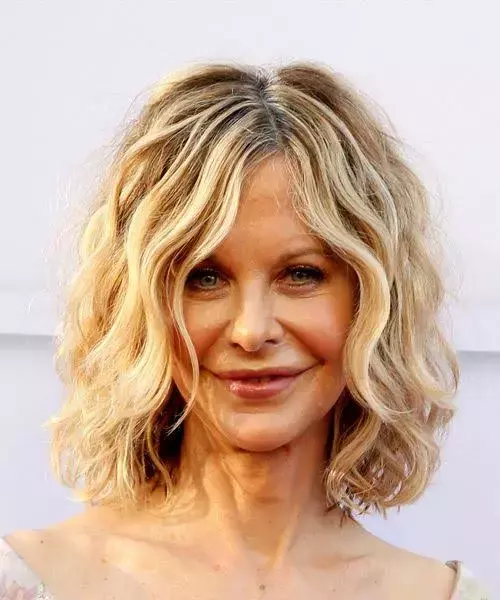 8. Wavy Parts
A parting in the crown area gives a more voluminous design to the whole personality. You can either have natural baby curls or you can even use hair styling tools to get some temporary waves in your hair. Do check out Meg Ryan hairstyles for more inspiration as we list her 25 most popular haircuts of all time.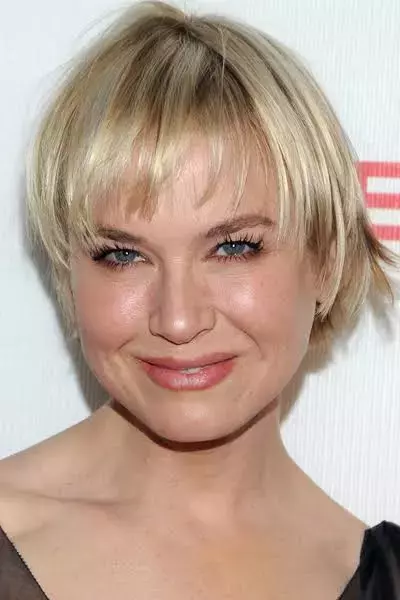 9. Pixie
A pixie cut is a classic short hairstyle that is perfect if you are looking for an edgy look. Especially, if you're growing and you think that you want to change your appearance if your hair length is getting shorter.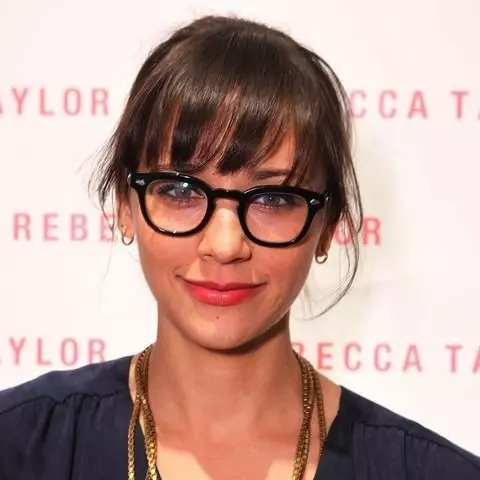 10. Classic Bangs
Bangs help cover up the forehead and give your face and even your personality a new look. They go with every hair texture, be it curly, straight, or any other. The length of the bangs can vary from person to person, but the classic bangs come up to your eyebrows.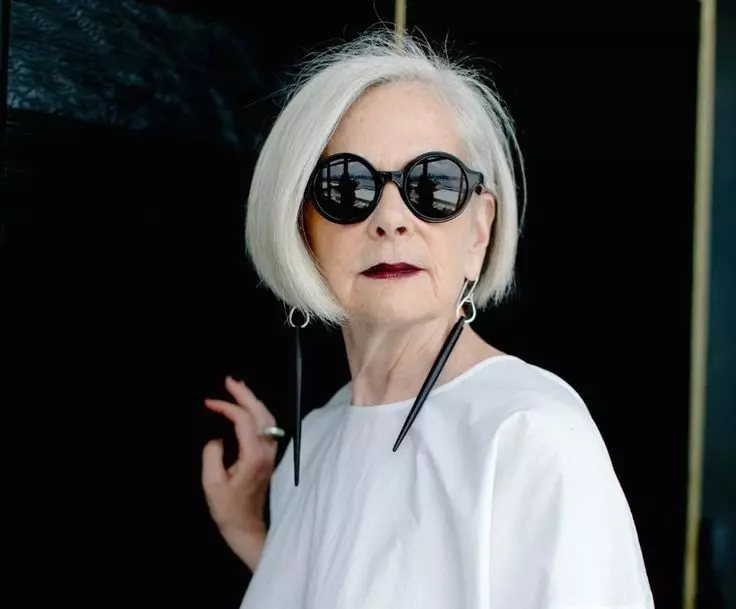 11. Side Part Haircut
The chances of finding side part styles in the list of elegant haircuts for older ladies are highly likely, as they make the face feel fuller and more stylish.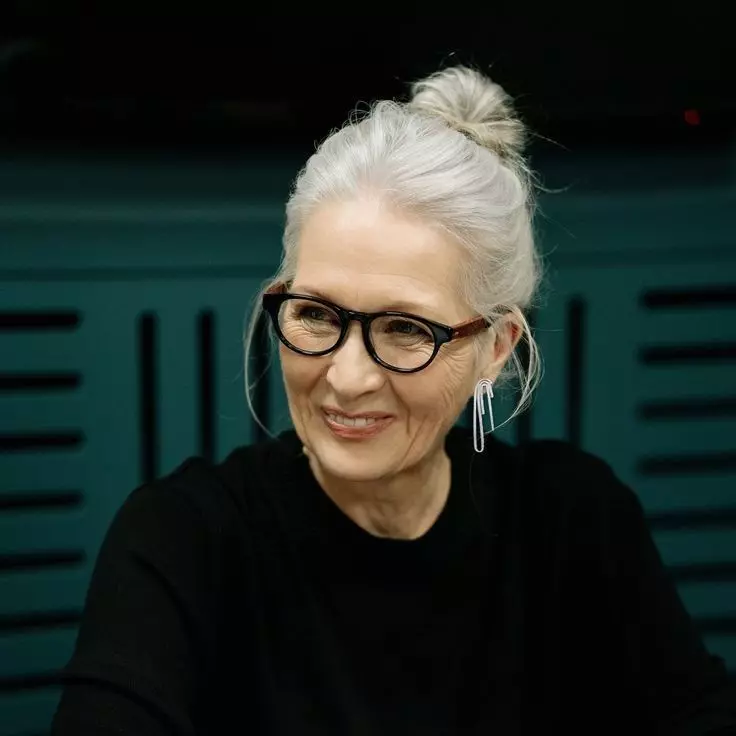 12. Rough Hair Bun
Buns are those senior women's haircuts that are favored by those who do not want to work on their hair but still look perfectly ready. Take some loose strands off after tying up your bun. And use a comb roughly around the head to make a fierce hairstyle!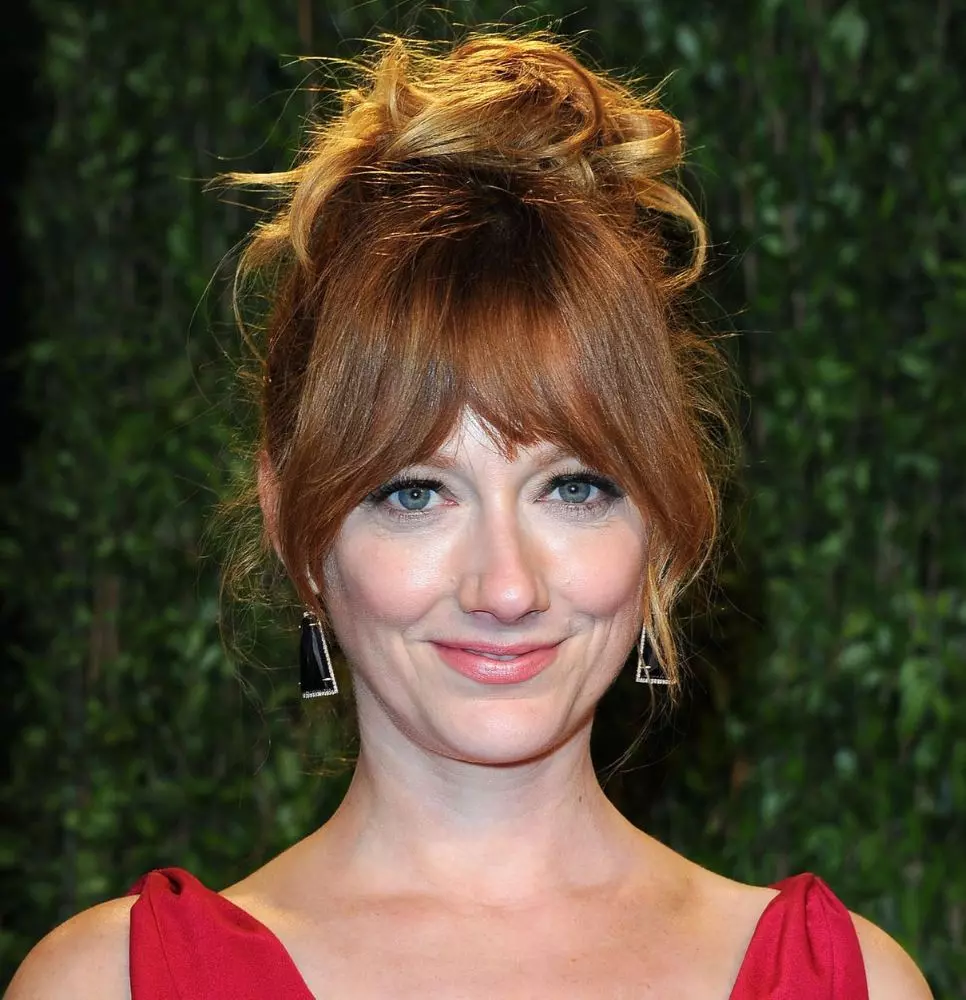 13. Top Bun with Bangs
For a more elegant bun, you can combine two hairstyles and get forehead-covering bangs with a big bun over the head. The advantage of this haircut is that it doesn't require much hair to play with. With the cutting of hair for bangs, the rest of the hair can be tied up to make a small and tight bun or a more voluminous one.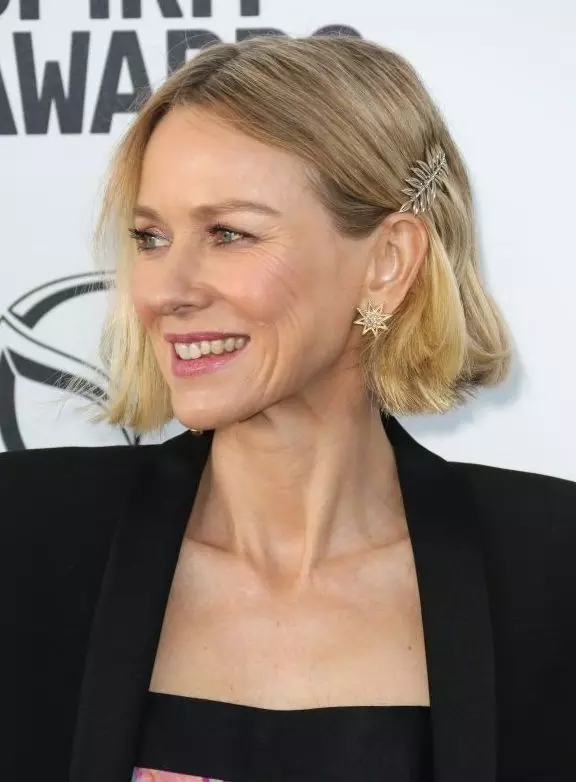 14. Accessorized Haircut
Short cuts like these are low-maintenance haircuts for older women, as they don't require much care afterward. Even just a clip or a bunch of pins can instantly glamourize a hairstyle.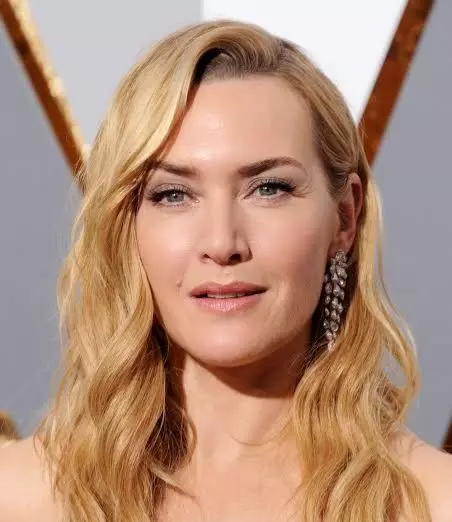 15. Loose Waves
The loose waves are a timeless hairstyle that just can't go wrong. The hairstyle works with both thick and thin hair, and the waves can be achieved by simply using a curler if you don't have naturally wavy hair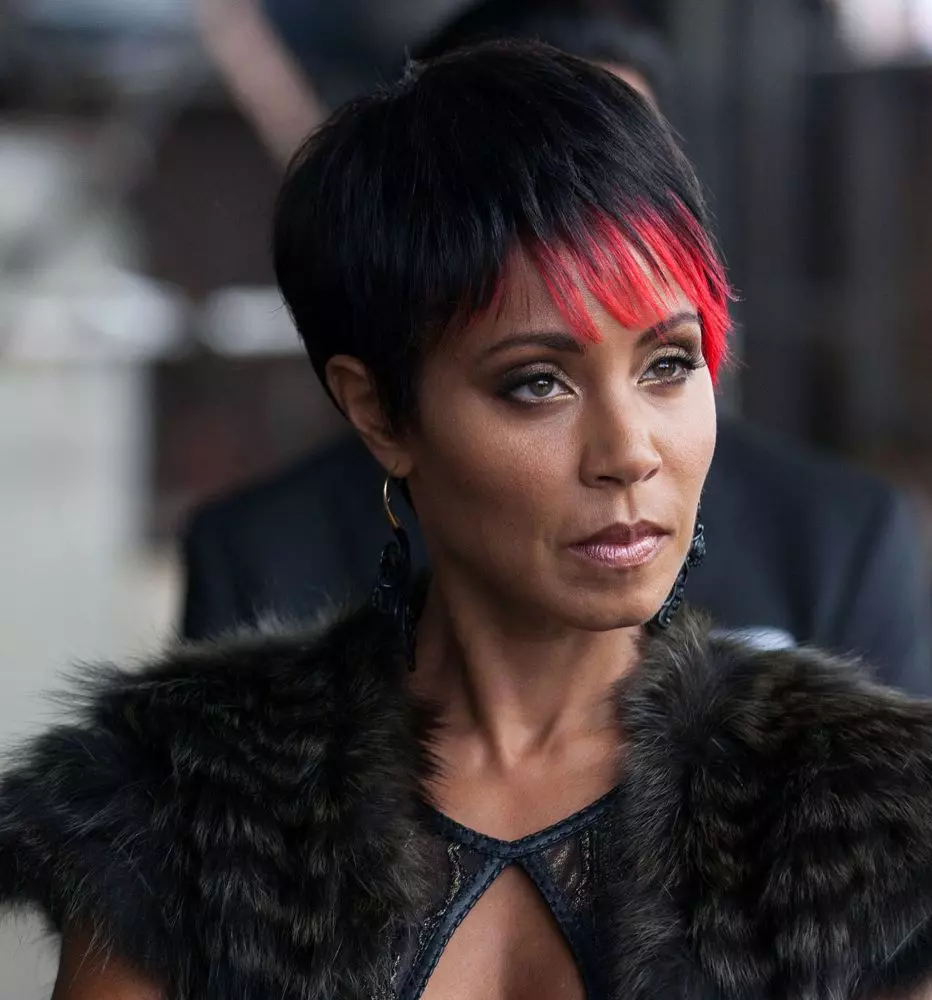 16. Colored Hair
Colored hair spice up any haircut. You can go with different colored highlights and sections with the dyes that suit your natural hair. Take on a more edgy look by coloring your tips, even your front bangs!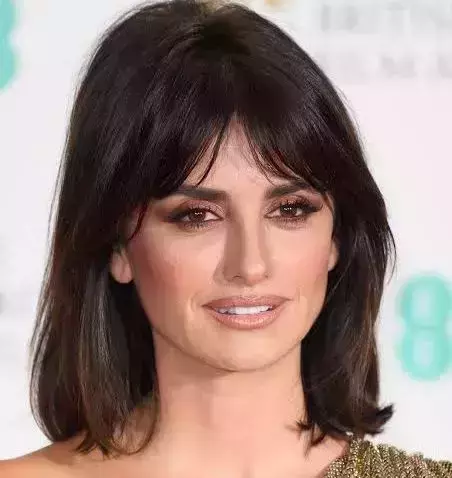 17. Lob
Lob is an acronym for long bob. These trendy hairstyles for senior ladies are for those who want to try short hair, but not all the way. Get a long bob before chopping off all your hair for a bob if you are not confident enough to go all the way.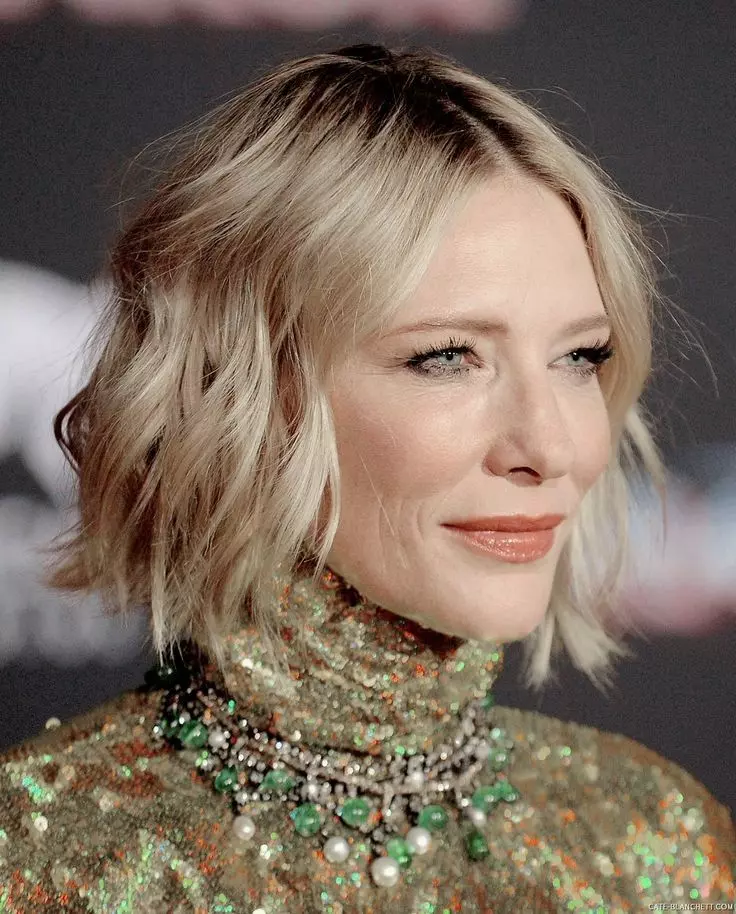 18. Dark Roots Haircut
Dark roots came into trend some years ago, and it favors the older ladies a lot since it gives them a great opportunity to leave their hair as they are and just color the roots and the hair alongside the root dark!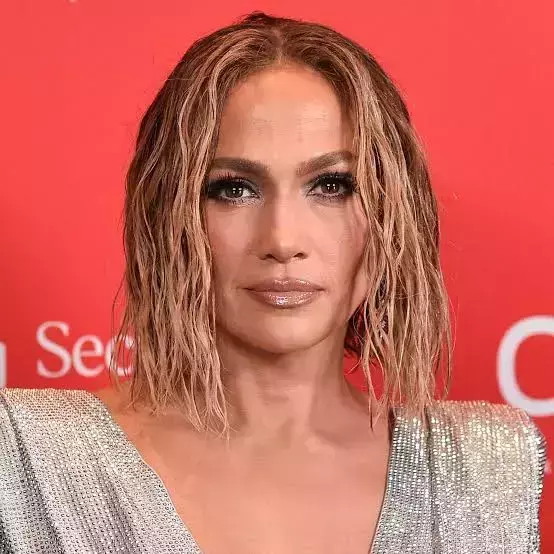 19. Wet Hair Haircut 
Wet hairstyles have been trending for some years and not only youngsters but even mature ladies can try this haircut! The wet look can come from the use of some hairspray or serum.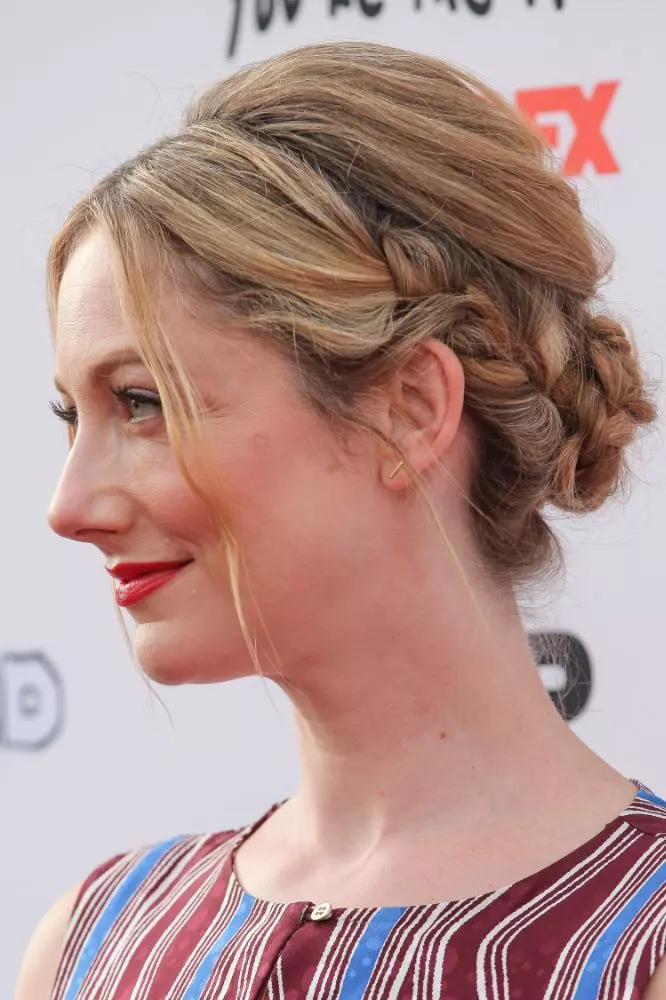 20. Braided Bun
You do a simple regular or French braid on one or both sides of the hair and get them to the back of the neck alongside the bun. Go for this simple look or add an edge by making the hair slightly rough.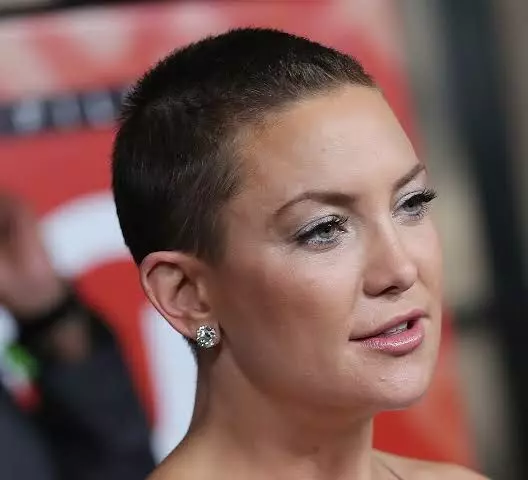 21. Buzzcut
In a buzzcut, only the hair close to the head remains. This short haircut is the easiest cut to care for making it among the best low maintenance haircuts for older women. and it emphasizes your face afterward. Get this daring look if you are totally confident.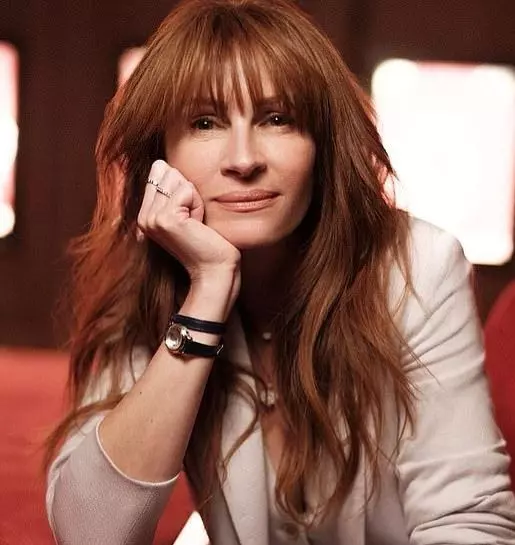 22. Straight-cut Bangs
Straight bangs are sought at every length. A nice length along with some flicks make this one of the most stylish hairstyles for ageing women. You can use a volumizing spray for a more tousled spray that adds dimension to the whole haircut!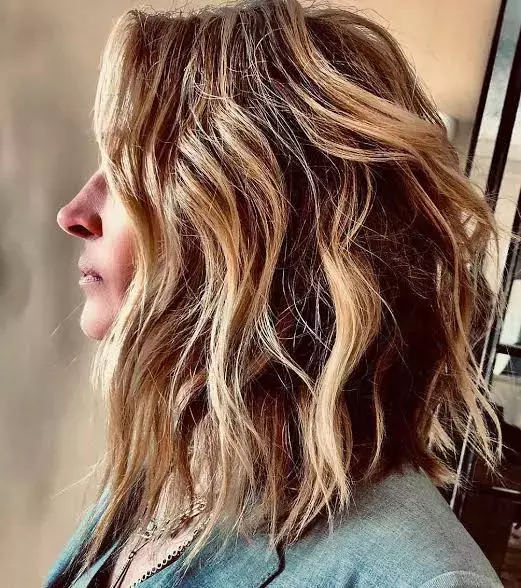 23. Tousled Waves
Tousled waves are stunning wash and wear haircuts for over 60. Prep your hair with a texturizing spray or curl/wave spray to ensure a matte texture and undone finish. For thicker textures, section off the hair and work around the head from underneath first. Use hairspray for the finish.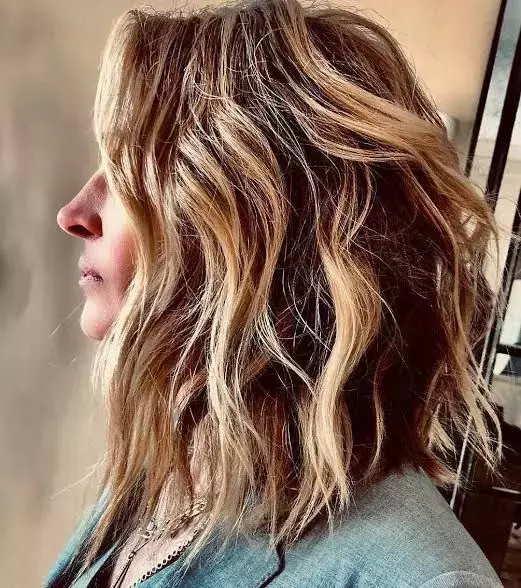 24. Asymmetrical Haircut 
One side of the hair would be longer on the opposite side, and the other side of the hair would be straight in an asymmetrical haircut. This cut goes with any age. The straight, short asymmetrical cut is one of the most popular short haircuts for older women.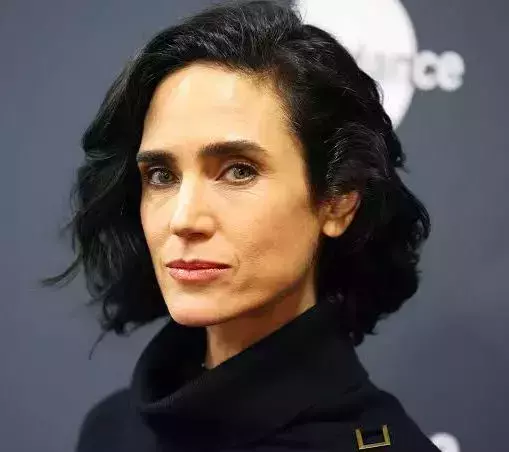 25. Side Part Wavy Hair
Among the top stylish hairstyles for aging women is a wavy side part. As many women naturally have wavy hair, this hairstyle doesn't take much time, and in just a few moments, you are ready to go!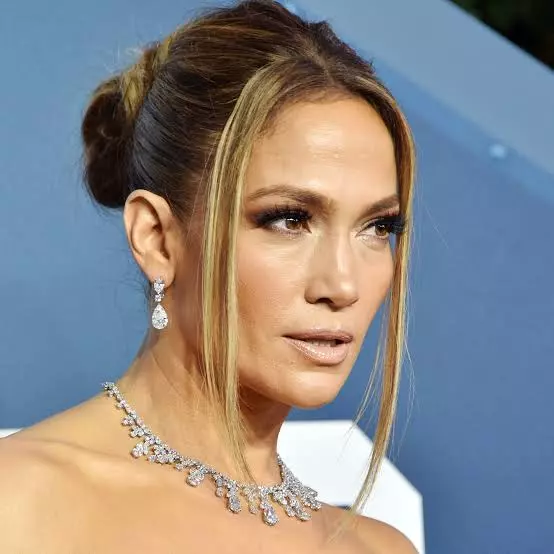 26. Face Framing Updo
Updo hairstyles are of many types. One of the most common choices for these hairstyles is to make a tight bun after securing it with lots of hairpins and taking out flicks from the front section of the hair. The tendrils can be taken from either left or right or both sides to cover, or rather "frame" the face.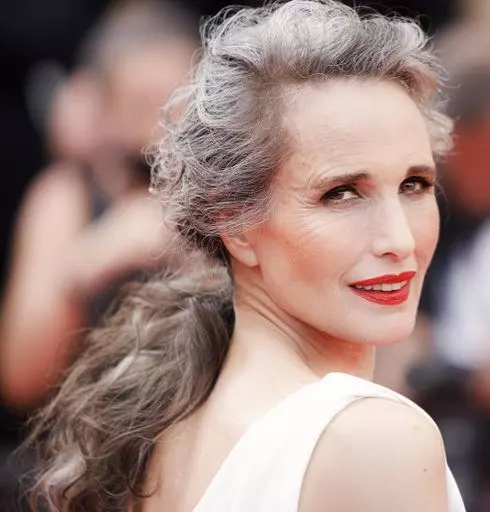 27. Voluminous Clipped Haircut
Add volume to your style with this hairstyle. The volume can be achieved by different methods. Some popular ones include blowouts, roughly combing your hair, and more. After that, lightly clip your hair at the back, and you've got yourself a sophisticated look!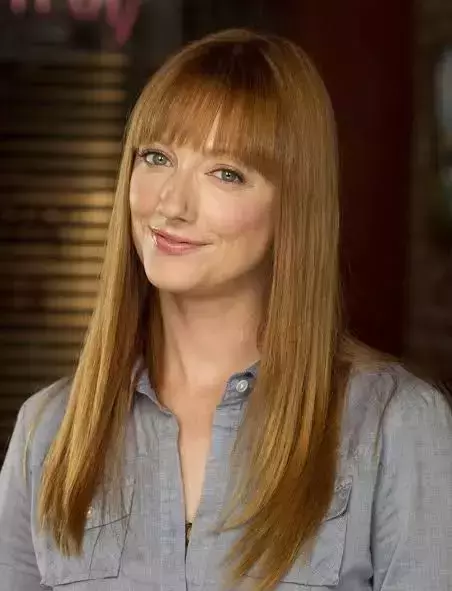 28. Long Hair with Fringe
Go for these types of cuts if you want to have graceful hairstyles for elderly women. Adding a fringe to cover your forehead is a beautiful way to add more depth to your long hair.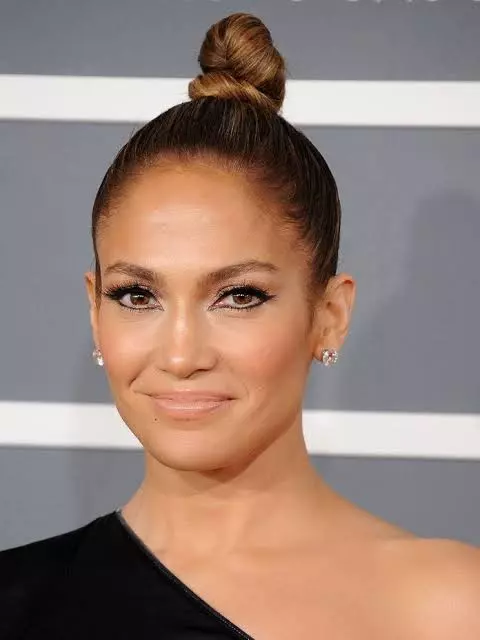 29. High Bun
For the times when you have to give a more "work" look and don't want to worry about your hair, go for a high bun. It will require some pins, depending on your hair texture and length. A nice hairstyle especially if you have thin hair.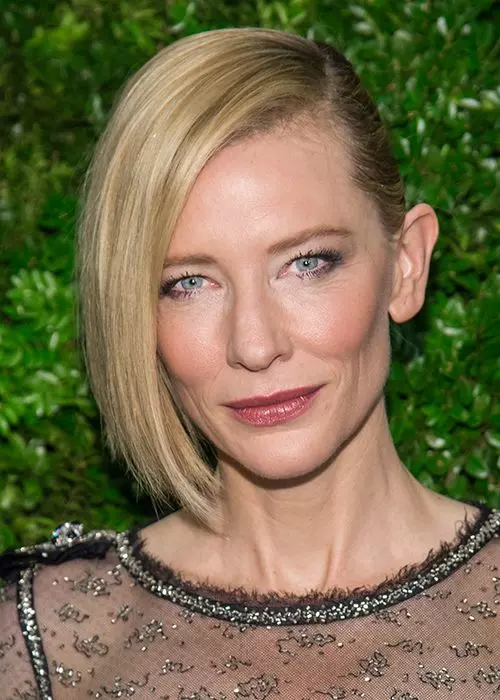 30. Deep Side Part
Side parts are also some low-maintenance haircuts for older women. The part can be taken from either the left or right side, depending on your face cut. A deep side part may sound drastic, but it looks beautiful and enhances any mundane hairstyle. It can work with both short and long hair!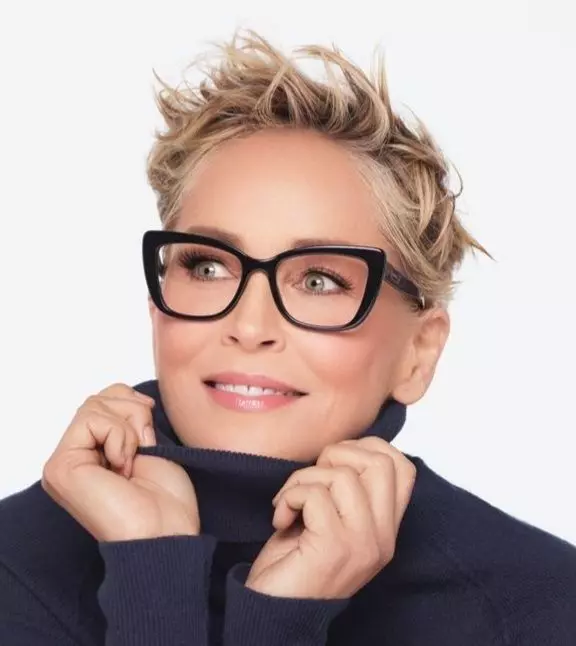 31. Spiky Haircut
A spiky haircut requires the strands of the hair to be turned into a bunch of individual spikes. These spikes together cover the hair from all sides and transport an average hairstyle, giving it texture in just a few moments!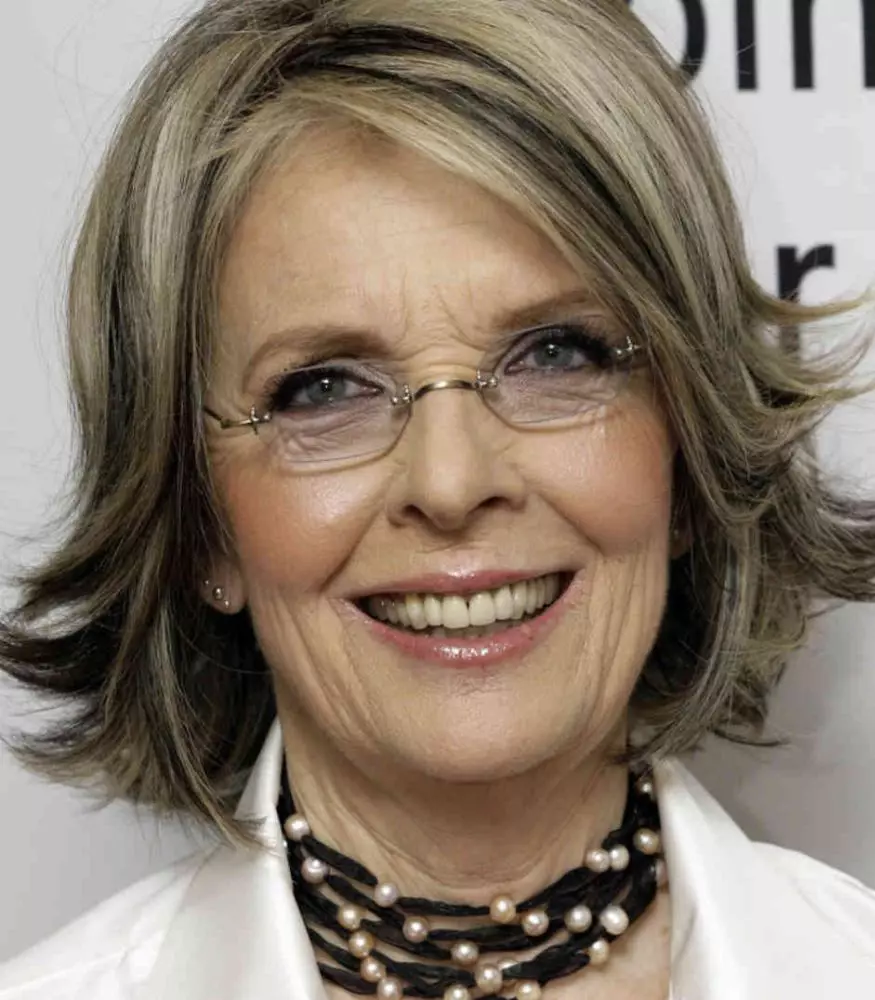 32. Flicked Ends
These bob haircuts for senior women's haircuts are a classic! The flicked ends work with a short neck-length hairstyle. You'll need the help of hairstyling tools to get the ends of your hair in an outward direction, but it will be worth it in the end!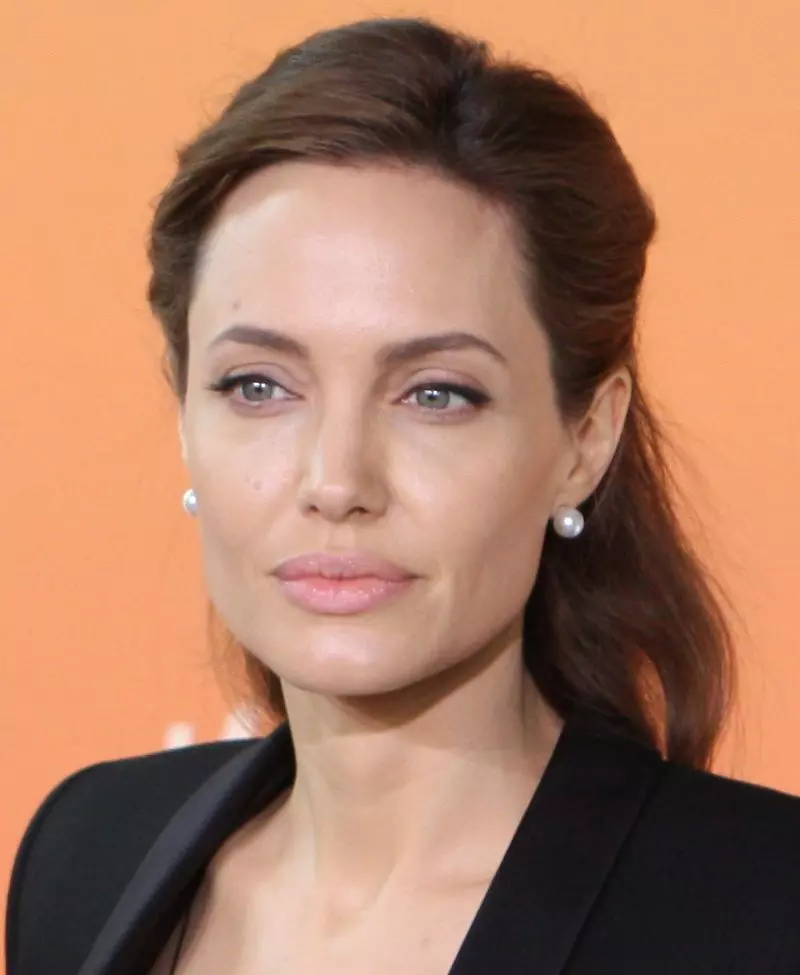 33. Clipped Back
Clipped-back hair projects a mature look. You can do it with your natural hair, and it doesn't require many hairstyling items. Divide a side part to add depth to the style.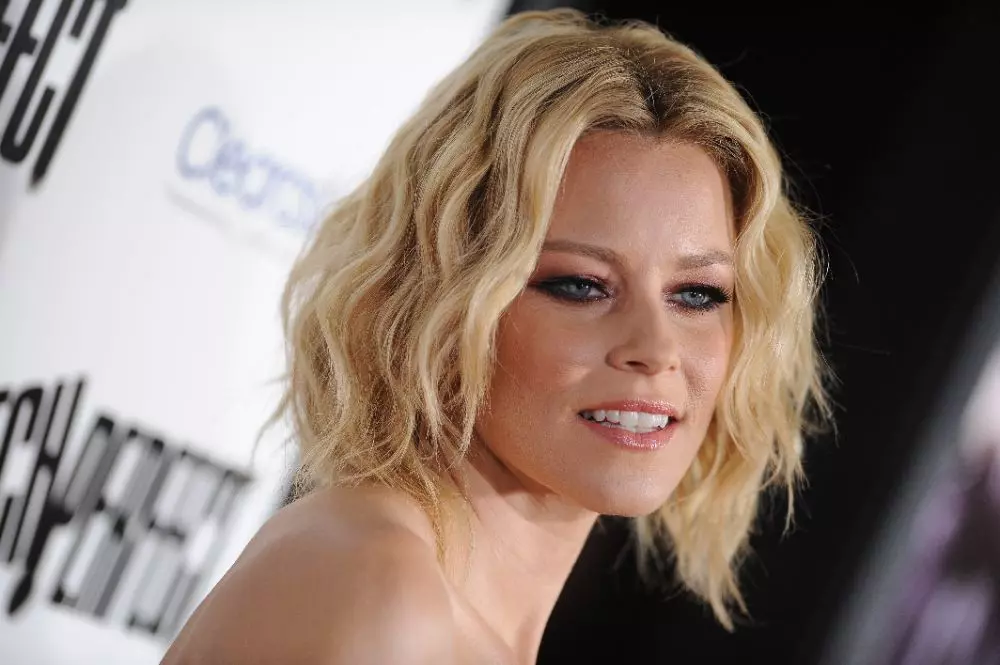 34. Faux Bob
The shortcut is most likely to be taken as short haircuts for older women, as it doesn't need to style your real hair. If you are not sure about chopping all your hair at once, then getting a faux haircut would be better so that you can see if it suits your face cut and style.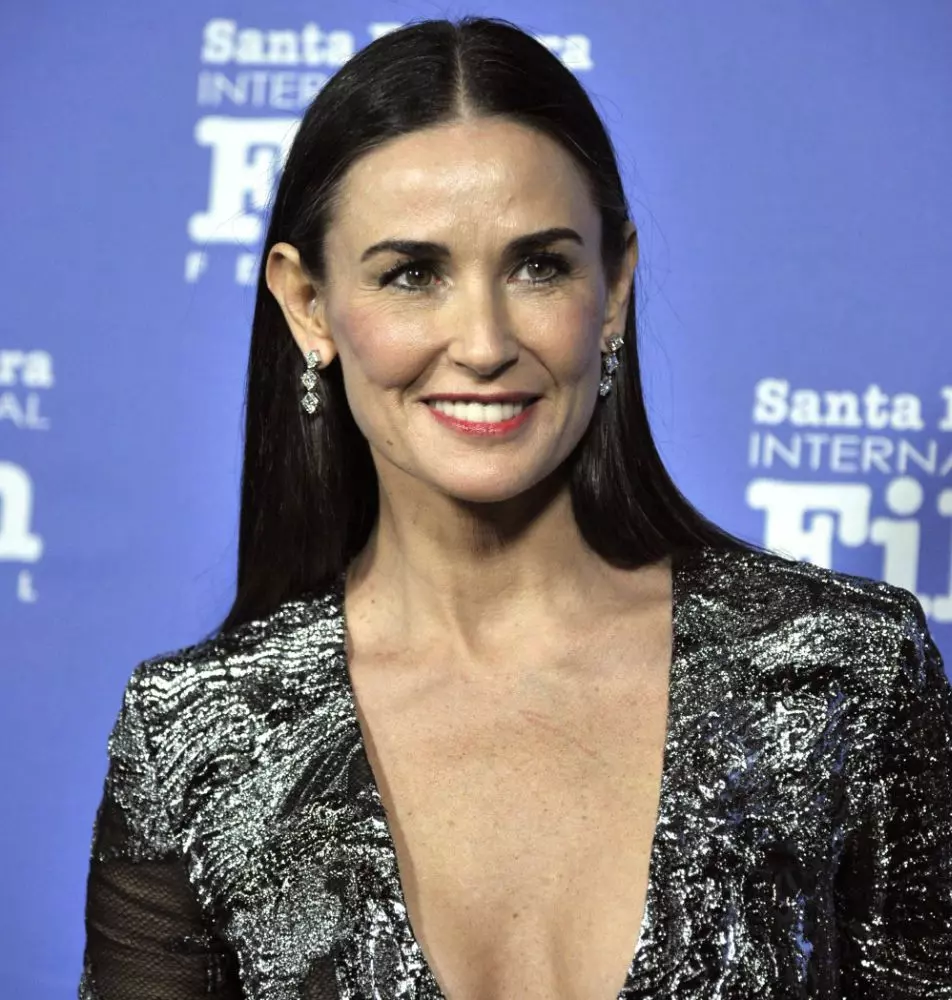 35. Straightened Glossy Part
Graceful hairstyles for elderly women like this are quite popular to see, as they are very subtle but classic nonetheless. A middle part is usually combined with straightened hair. For the glossiness part, you can use any hairspray, gel, or serum from a brand that suits you and just apply some of it to give it a shine.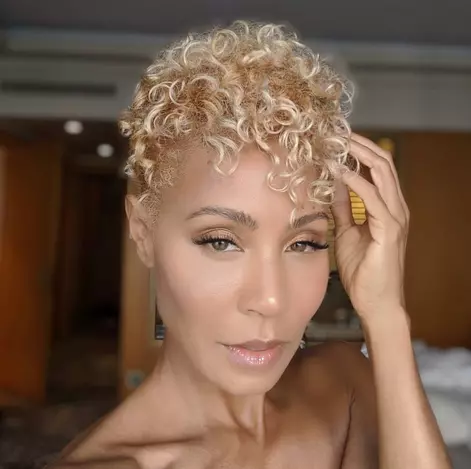 36. Curly Bob
Long hairstyles for mature ladies, like the curly bob, show your natural curls beautifully! Any face cut and hair color goes with this easily manageable short look! It is definitely among the best curly hairstyles for aging females.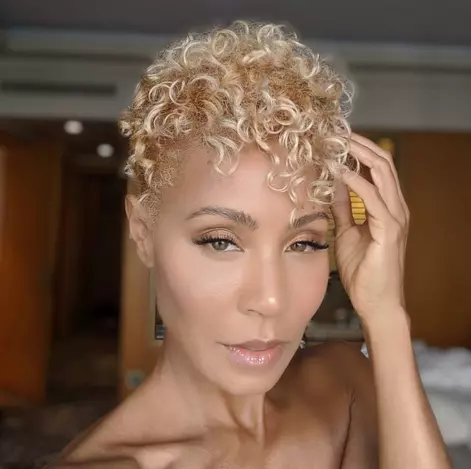 37. Half Up Half Down Haircut 
In this popular hairstyle, the front hair is slicked back from the forehead to the back. This covers the crown area. The rest of the hair is left down, thus the name of the hairstyle.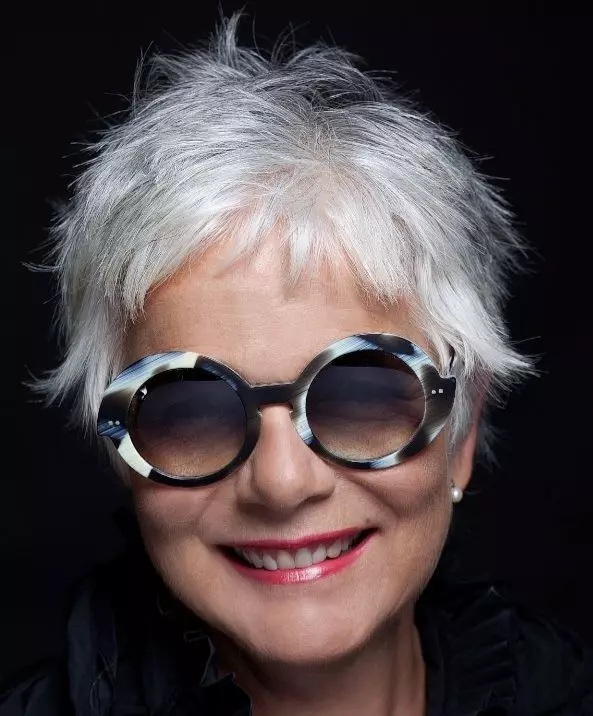 38.  Choppy Pixie
Pixies are short haircuts for older women that are of many different varieties. The choppy pixie is among the top low maintenance haircuts for older women, mainly because it doesn't require any work and gives a natural look.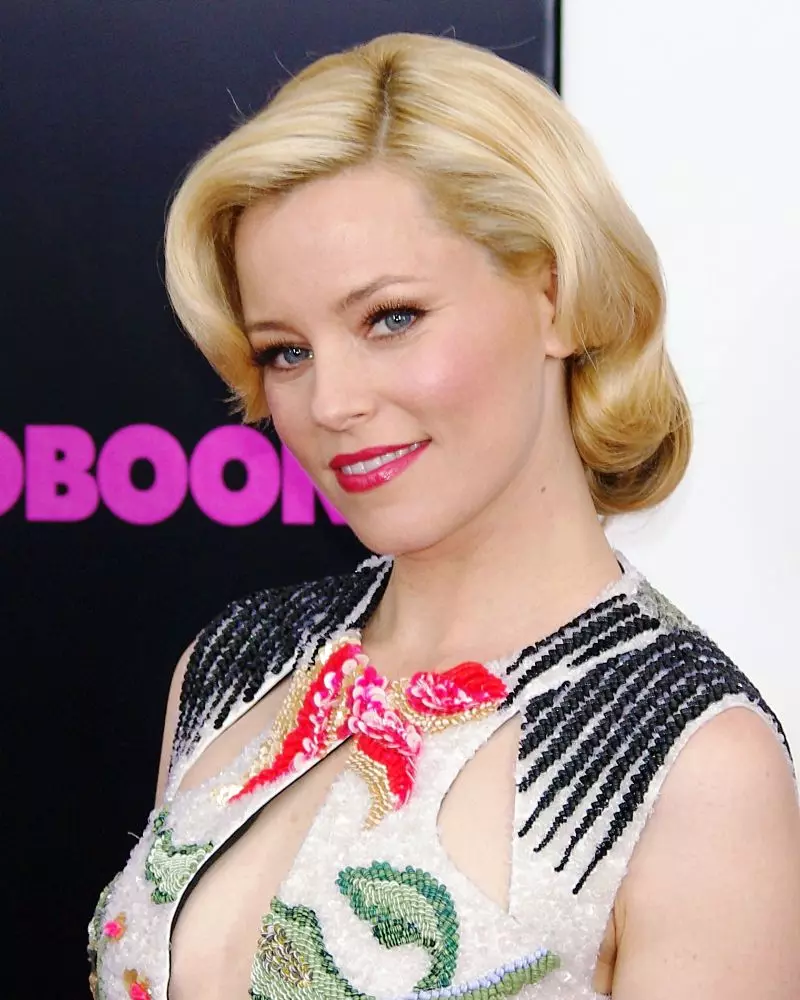 39. Old Hollywood Bob
Among the most trendy hairstyles for senior ladies, as it is iconic and has never gone out of style for years now, is this old Hollywood bob. Big curls set up all over the head make this hairdo a classic!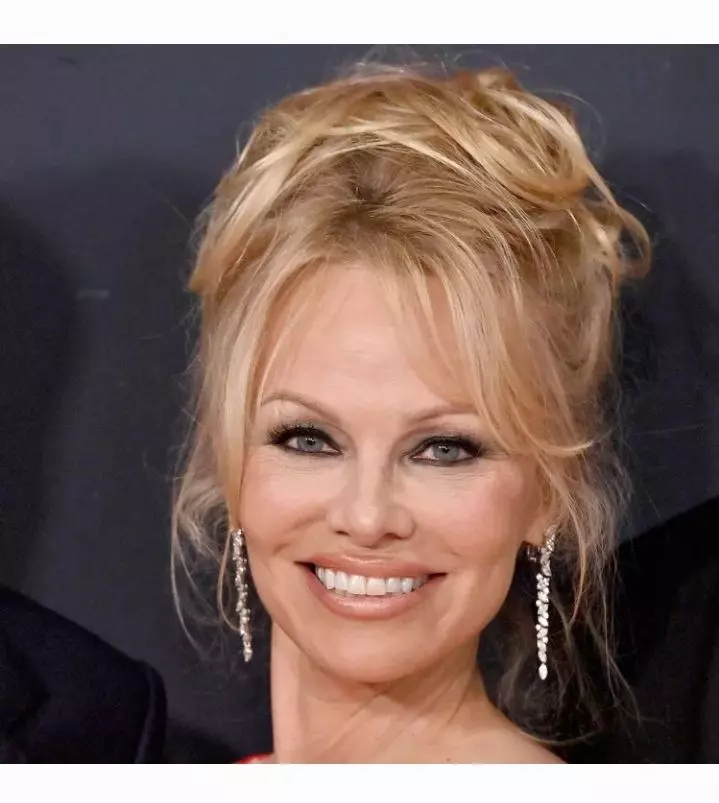 40. Voluminous Updo
It is among the timeless hairdos for seniors who have thin hair and are looking for a hairstyle that gives them a fluffy look. This is a very easy look that can be made with just some use of hairpins! The messy side bangs that cover the face also look flawless!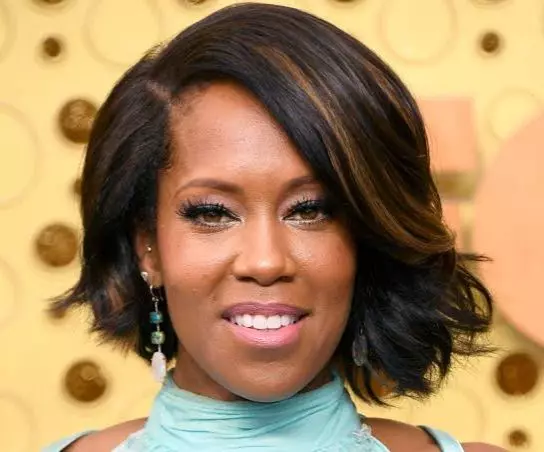 41. Side Bangs Haircut
Classic haircuts for mature women mostly include the use of side bangs. So, why not try this easy hairstyle that just requires the asymmetrical side bang coming from the side to reach the other end of the head?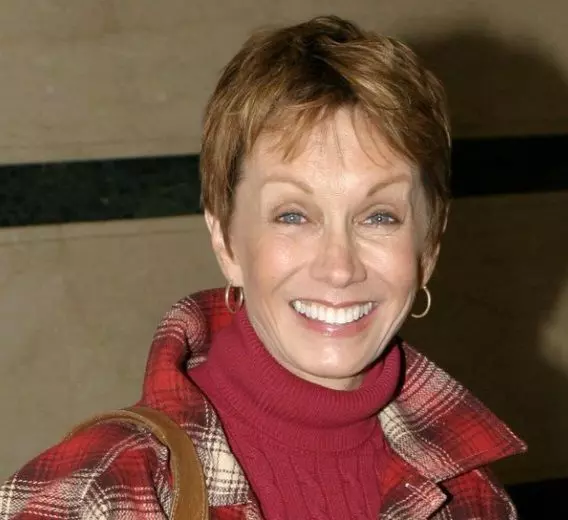 42. Wispy Bangs Pixie 
The wispy bangs are quite different from normal bangs, as they seem lighter. Pairing them with a pixie works in different ways!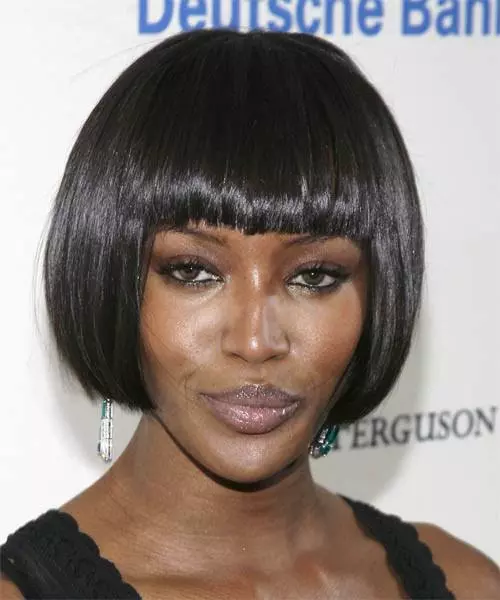 43. Bowlcut Bob with Bangs
The bowl cut helps in maintaining short haircuts for older women regularly. The heavy bangs add a new touch to an average bob cut.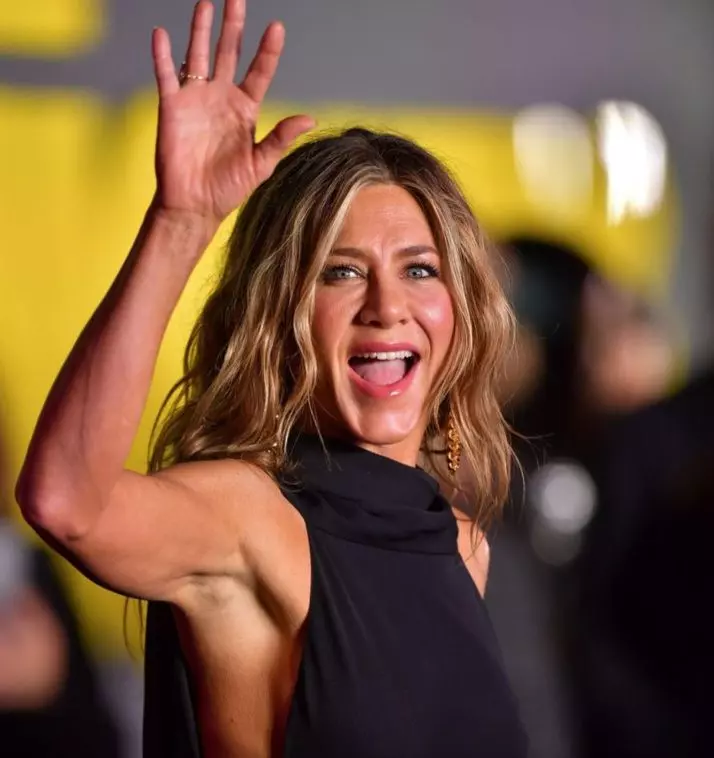 44. Beach Waves
Who says beach waves are only for millennials? If you have long hair that is especially wavy, then you are already on your way to beach waves! It won't require much work and can be made on any occasion! Just use some hairspray or gel to make those wavy strands shine!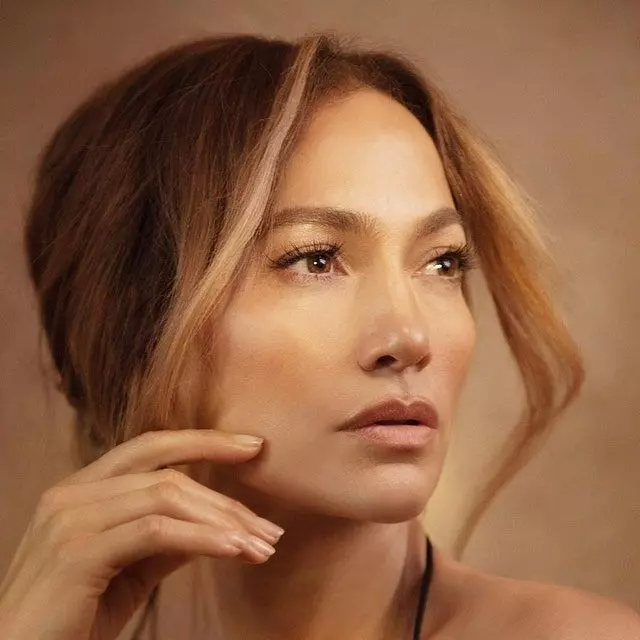 45. Drape Bangs
Bangs are the classic haircuts for mature women. They can go with long, medium, and short hair lengths. Drape bangs are super long; they get to the chin on both of the face sides. You have a choice of either tying your hair back or leaving it loose as it is!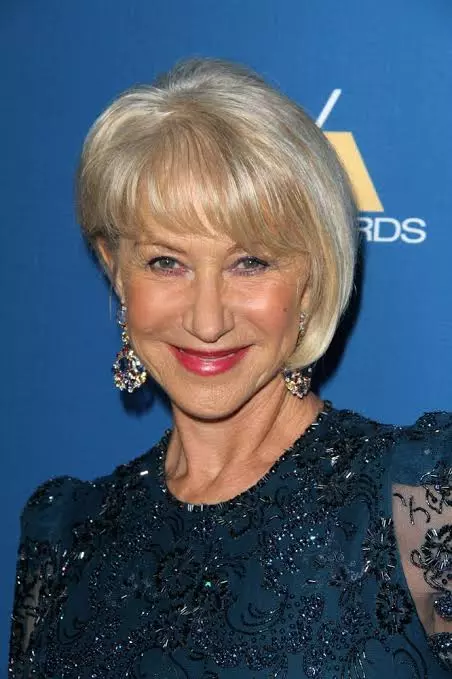 46. Asymmetrical Haircut with Bangs
An asymmetrical haircut means having one side of the hair longer and the other shorter. An asymmetrical cut with bangs helps to give an image of a more unique look!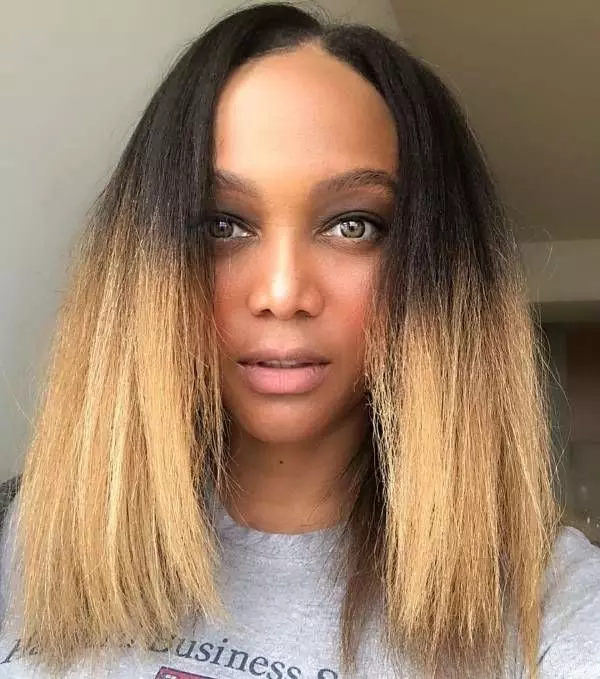 47. Colored Ends 
Colored haircuts for older women can include different ways to color the hair, You can add one or two colors on your full head or go with just a highlight. There are many choices. But coloring the ends of the hair is rather cool for older women, as it makes them look younger.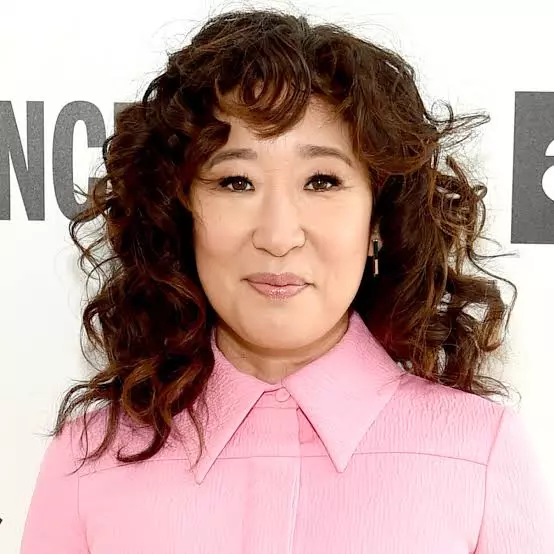 48. Bouncy Haircut
If you want to go with curly hairstyles for aging females because of your bouncy and curly hair, then having a bouncy cut is your answer! Practically no work is required, but you can increase the texture of your hair with the use of hairspray or gel so that your bouncy strands get the attention that they deserve!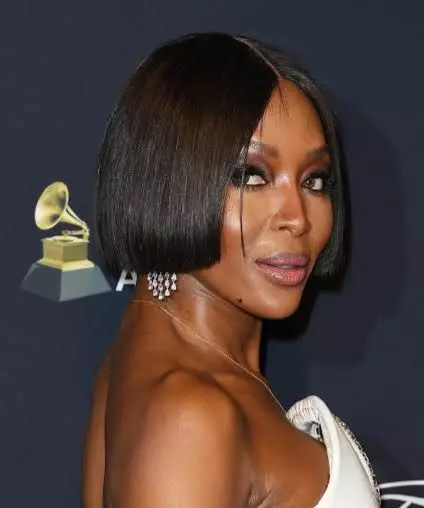 49. Jaw Length Bob 
A jaw-length blunt bob hairstyle is a very short haircut that reaches your jaw, framing your face. This style makes a powerful statement, for sure!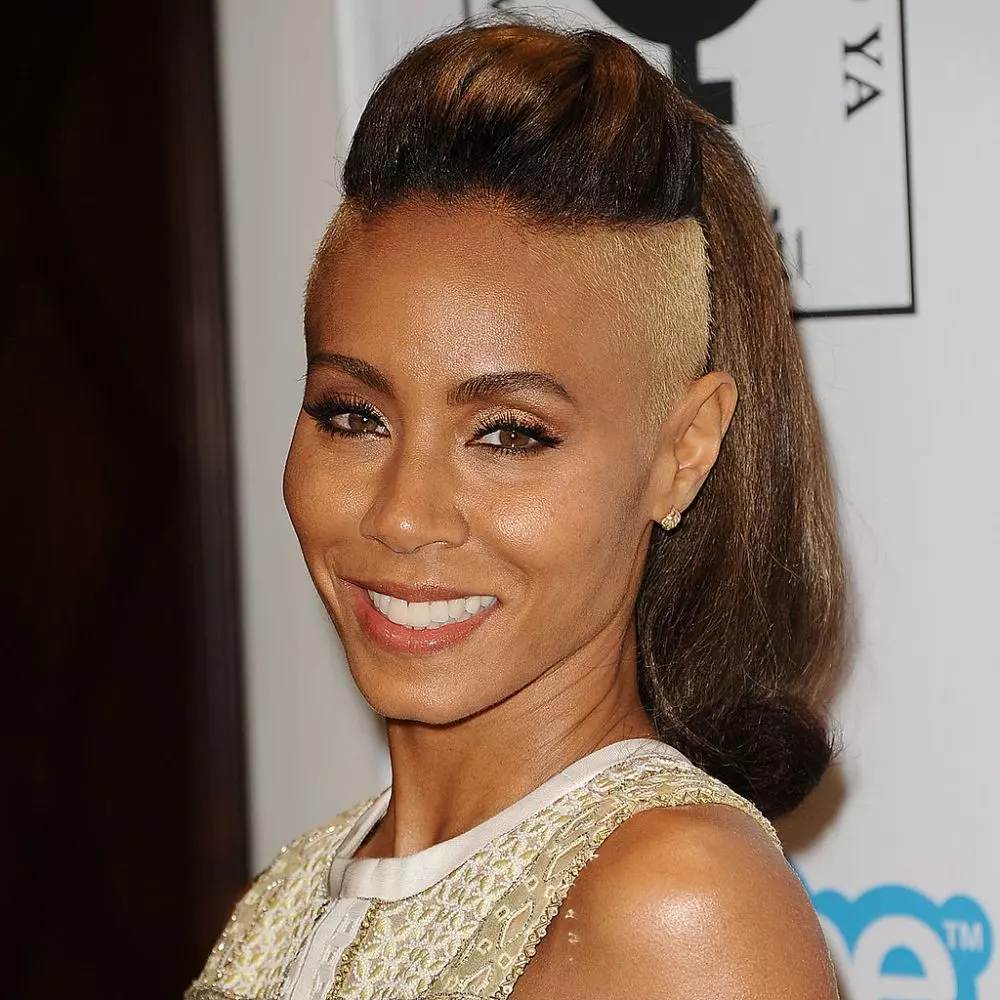 50. Shaved Sides Haircut 
The shaved sides are so fun to try! If you've played safe all this while, then take a chance and razor-shave the area around the ears. The rest of the hair should be tied up in a ponytail, puff, updo, or any other way so that you can show off this new cut!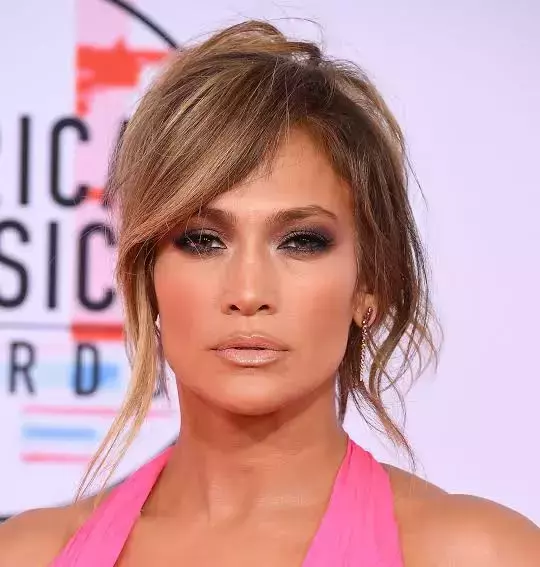 51. Side Swept Bangs 
Side swept bangs are among those haircuts for older women that cover one of the faces and project the image of a rustic yet modern look. If you have a big forehead, then getting these side-swept bangs would add a new dimension in comparison to a traditional bang hairstyle.
.
52. Bixie
A bixie is a combination of a pixie and a bob cut. Normally, the length is longer than the ear and between the shoulders. These haircuts for older women are quite fun and playful.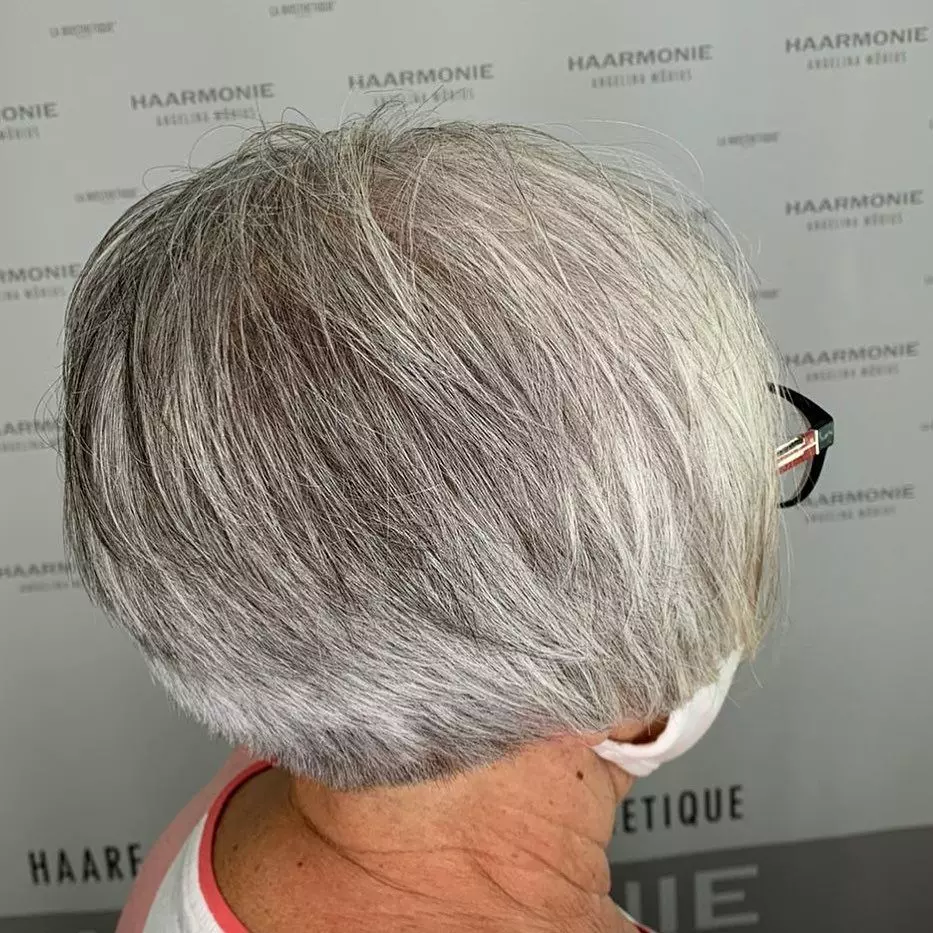 53. Layered Bob
Most of the age-appropriate hairstyles for older females include different types of bobs. But, getting a layered bob, especially, will help you show off different layers with the use of precise cuts and hair products.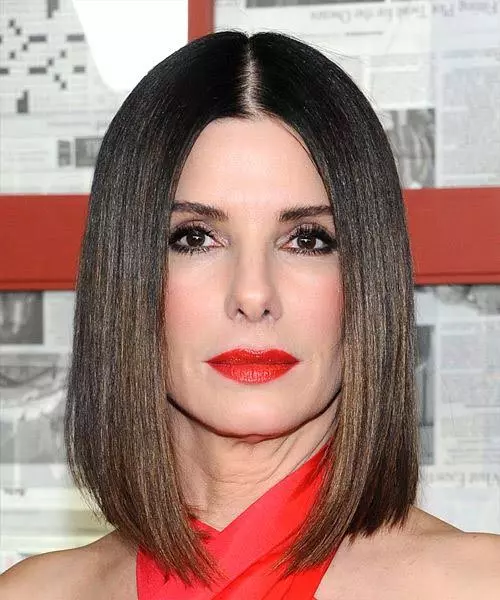 54. Parted Long Bob
Bobs are perfect hairstyles for mature women. As we age, the chances of having longer stomachs decrease. So, getting a parted bob is a way to slightly play with your hair without doing much work.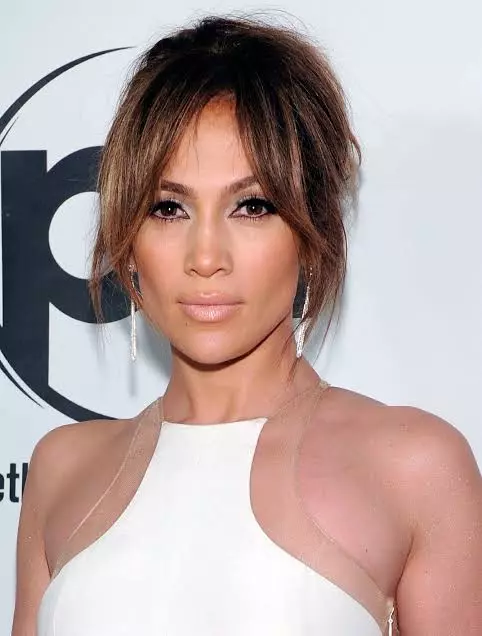 55. Curtain Bangs
The traditional curtain bangs have been around since the 70s! They effortlessly cover your eyebrows and flick towards the cheekbones while being parted in the middle of the forehead. Thus, like a curtain, they cover your face. 

This concludes our list of the best haircuts for older women. Hairstyles like these timeless hairdos for seniors are appropriate for any occasion! Depending on your face cut, hairstyle, and, most importantly, mood, you can get any style you prefer!