25 Most Popular Meg Ryan Hairstyles & Haircuts
Hanisha Sharma
Updated At 08 Oct 23
Meg Ryan is an iconic figure, both in the realm of cinema and fashion. She has etched her place in history not only through her cinematic achievements but also through her ever-evolving hairstyles. From the enchanting curls in "When Harry Met Sally" to the sophisticated bob in "You've Got Mail," Meg Ryan's diverse array of celebrity hairstyles has become a timeless source of inspiration for women worldwide.
In this detailed exploration, we will examine 25 of Meg Ryan's iconic hairstyles, examining the detailed intrications that have made each one a work of art.
25 Best Meg Ryan Hairstyles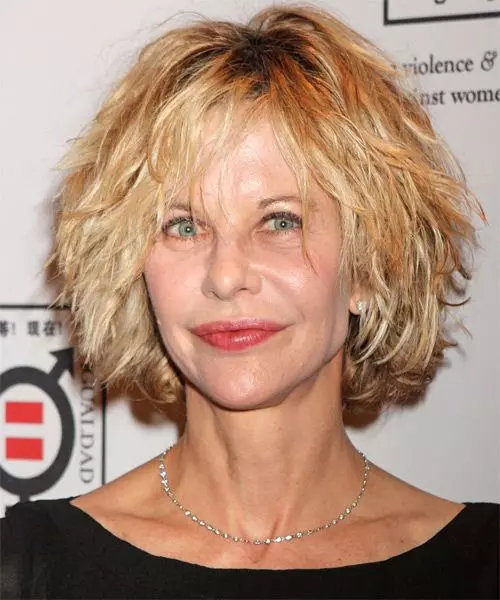 1) Classic Shag
Meg Ryan's classic shag is a testament to the artistry of layered hairstyles. The layers are very strategically placed to create a harmonious tousled effect that creates a carefree elegance. Each layer contributes to the overall movement which enhances the natural flow of hair.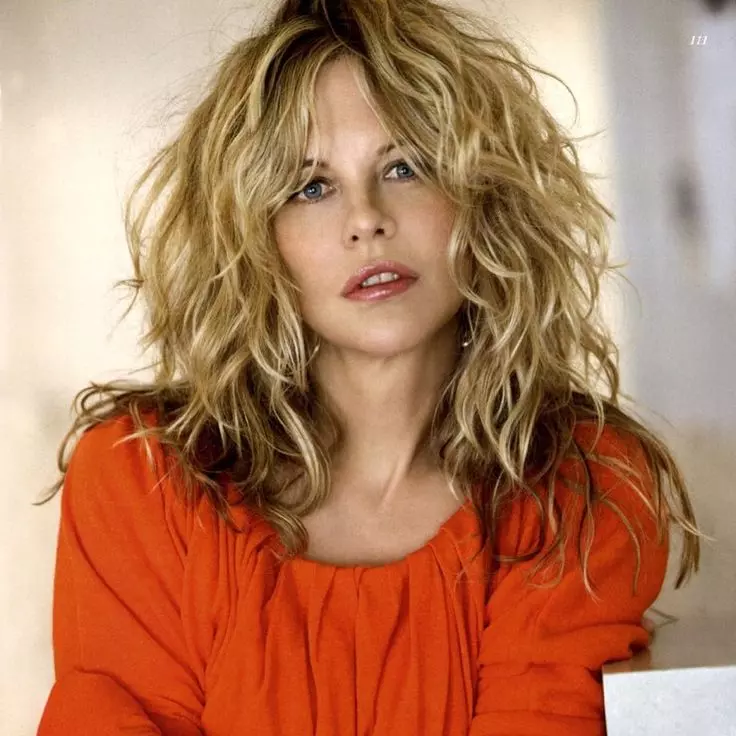 2) Blonde Waves
Another one of the iconic Meg Ryan hairstyles is the blonde waves that add a touch of brightness to her appearance. The loose waves, with their lively movement, create a dynamic and cheerful vibe that complements her on-screen persona. Farrah Fawcett hairstyles, especially her famed layered cut, share a timeless charm much like Meg Ryan's iconic blonde waves, both embodying a sense of classic elegance and individuality in Hollywood.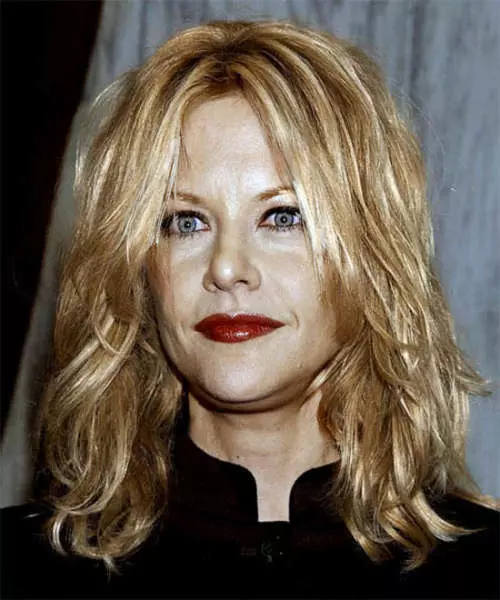 3) Shoulder-Length Waves
Meg Ryan's shoulder length hairstyle showcase a more mature and versatile side of her. The waves have been carefully crafted to enhance the movement of the hair but at the same time, they also provide a flattering frame for the face. Truly one of the best Meg Ryan hairstyles.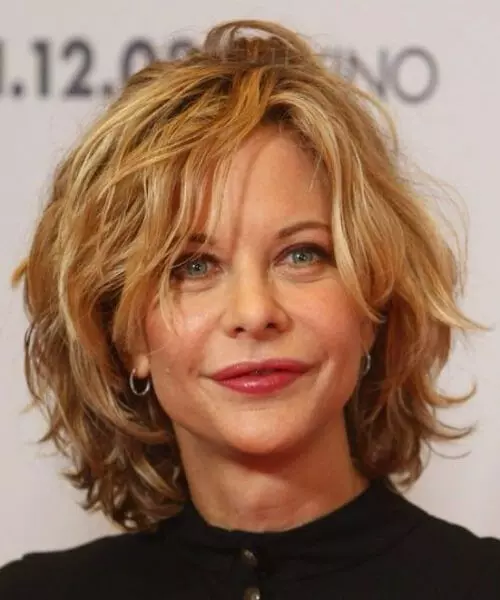 4) Feathered Layers
Meg Ryan's feathered layers add a touch of playfulness to her appearance. The feathery texture creates movement and dimension which brings a dynamic quality to the overall look.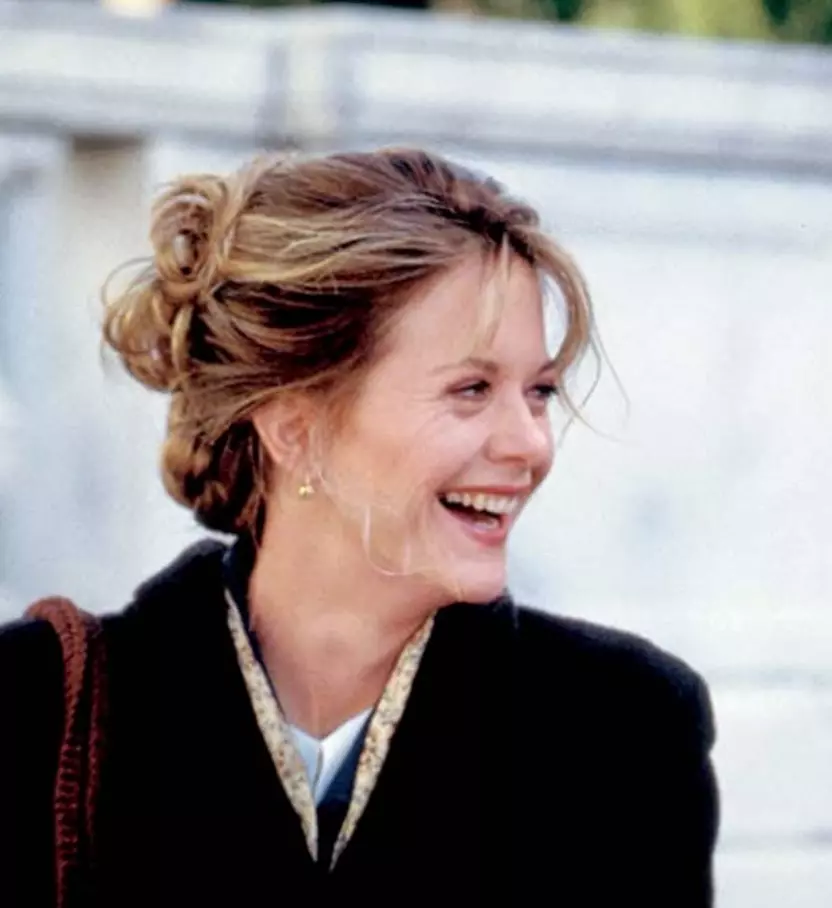 5) Messy Bun
Meg Ryan's messy bun in "Hanging Up" showcases a casual and carefree style. The intentional messiness adds an effortless charm, creating a relaxed updo that is both stylish and approachable. Looking for more inspiration? Check out the amazing Jennifer Lopez Bun which she often wears for red carpet events.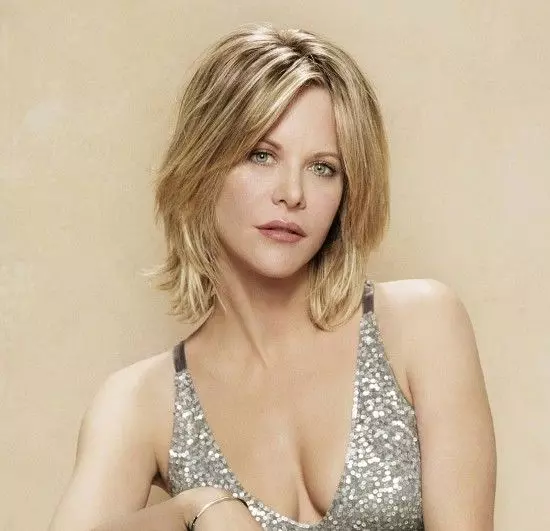 6) Sleek Bob
Meg Ryan embraces a sleek bob highlighted by smooth lines and a polished finish in City Of Angels. The sleekness of this bob speaks for its effortless sophistication. The precision of the cut ensures that it stands as a testament to modern elegance.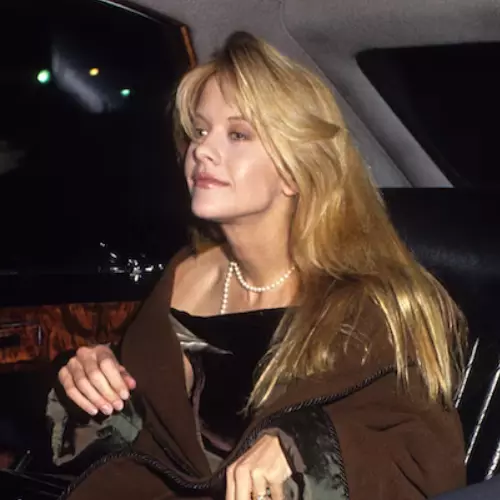 7) Sleepless In Seattle Waves
Meg Ryan haircut in Sleepless In Seattle is an exceptional blend of softness and structure. Her long layered hair have been carefully crafted as they delicately cascade, forming a natural pattern that compliments her on-screen romantic persona. Meg Ryan haircut in Sleepless In Seattle is one for the books.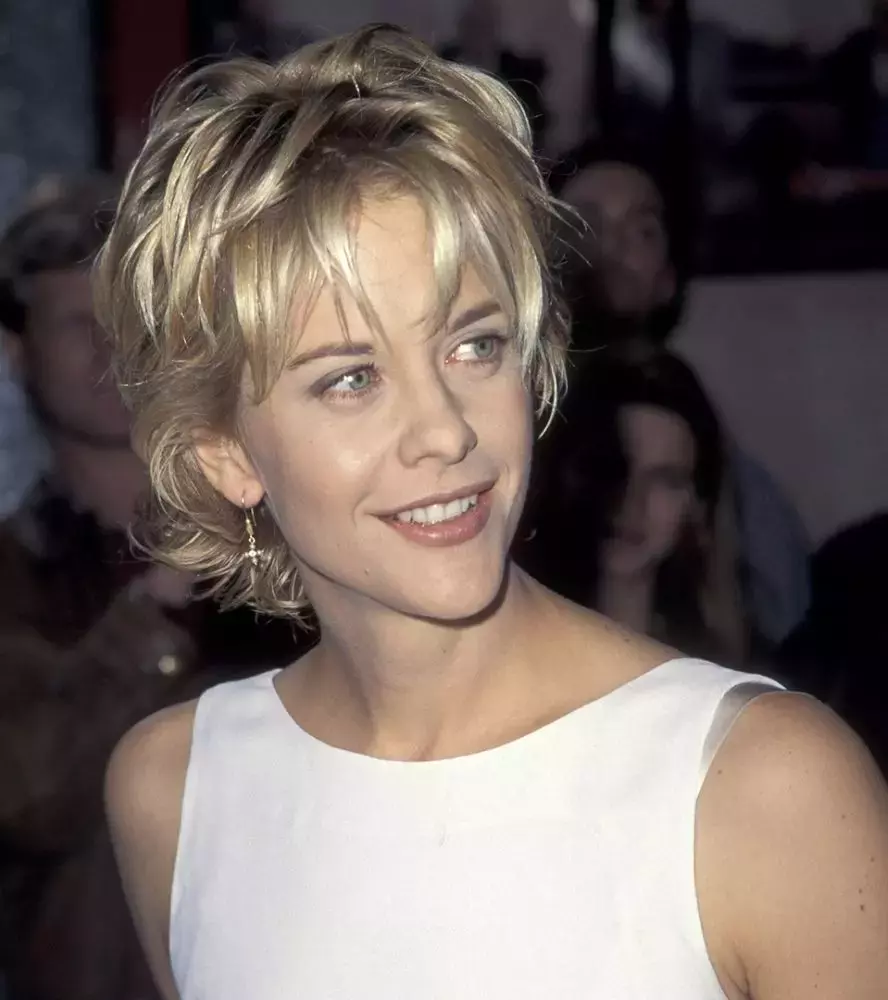 8) You've Got Mail Bob
Meg Ryan haircut in You've Got Mail is a masterclass in precision cutting. The short bob is sleek and angular, with a length that skims the shoulder with subtle invisible layers. Meg Ryan haircut in You've Got Mail creates a sleek and modern silhouette.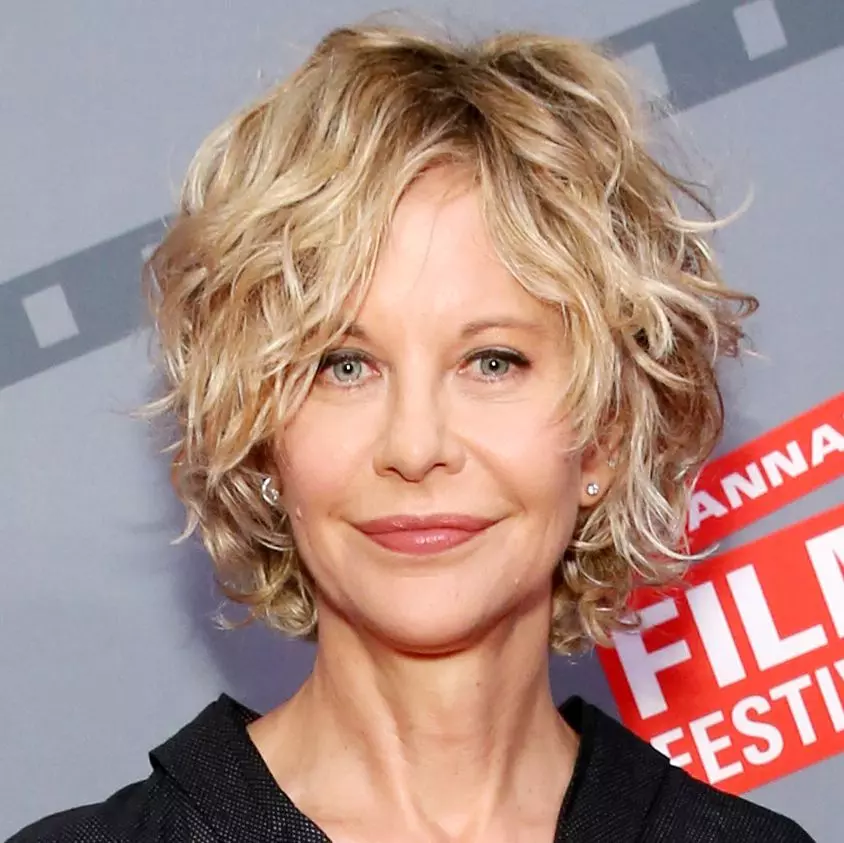 9) Tousled Pixie
Meg Ryan can rock any haircut, and she proved it again when she showed off her tousled pixie cut. The short length allows for a spontaneous and easy-to-maintain style that radiates confidence and playfulness.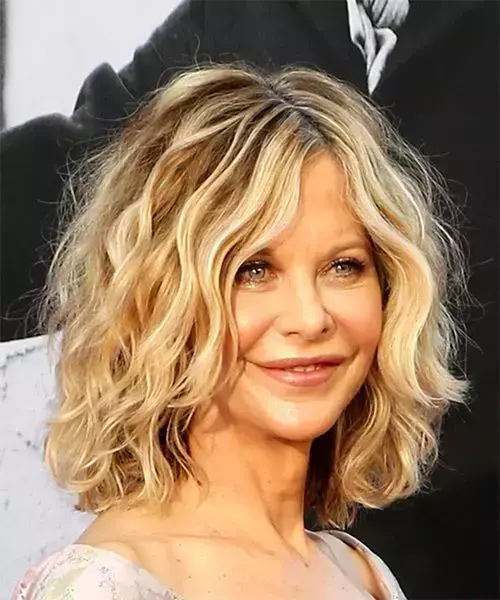 10) Messy Waves
The messy waves in Addicted to Love embody a rebellious spirit. Textured and purposefully tousled, this hairstyle rejects traditional notions of neatness in favor of an edgier, more unconventional aesthetic. One of the most iconic Meg Ryan hairstyles.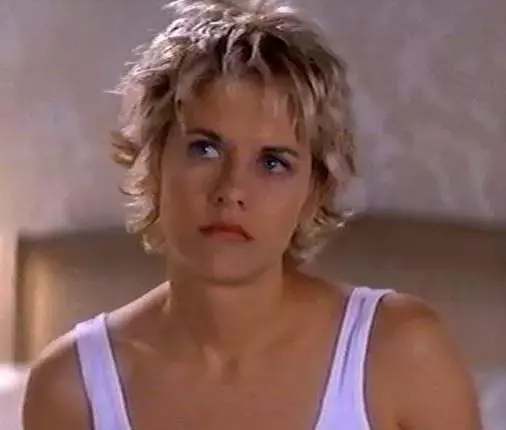 11) French Kiss Pixie Cut
Meg Ryan haircut in French Kiss is one of her boldest haircuts that showcases her daring spirit. The cut is perfectly structured with varying lengths placed strategically to create a tousled effect. Meg Ryan haircut in French Kiss exudes an effortless playfulness.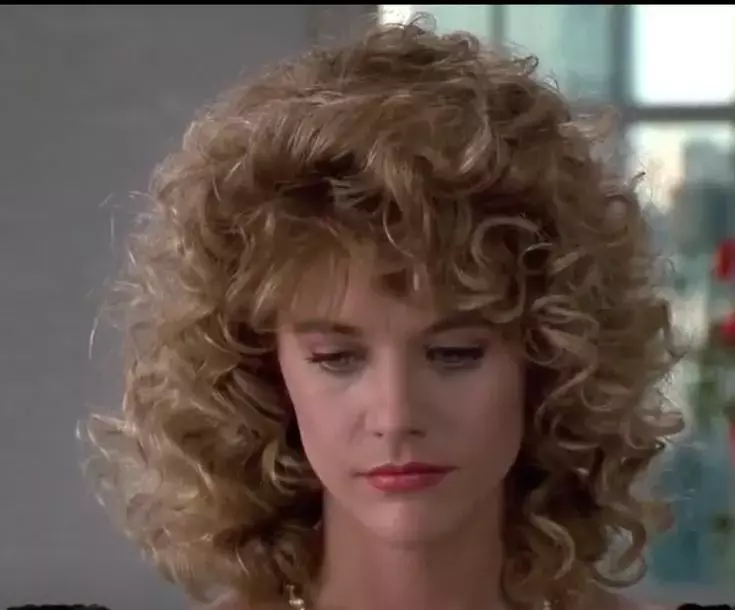 12) When Harry Met Sally Curls
Meg Ryan haircut in When Harry Met Sally is a pinnacle of 80s glamour. Voluminous and carefully coiled, they frame her face with a luxurious cascade of bouncy curls that capture the essence of the 80s era. Meg Ryan's haircut in When Harry Met Sally is truly a masterpiece.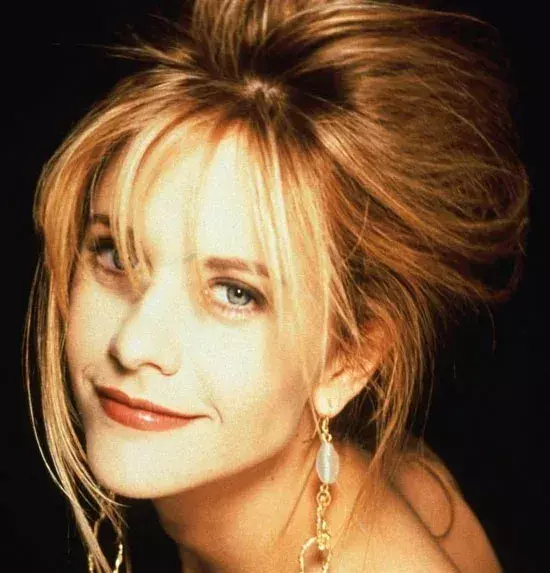 13) Kate & Leopold Updo
The Kate & Leopold updo is one of the most iconic Meg Ryan hairstyles. The intricate twists and curls create a timeless sophistication that gets along with the film's period setting. The whole updo created a visually stunning hairstyle.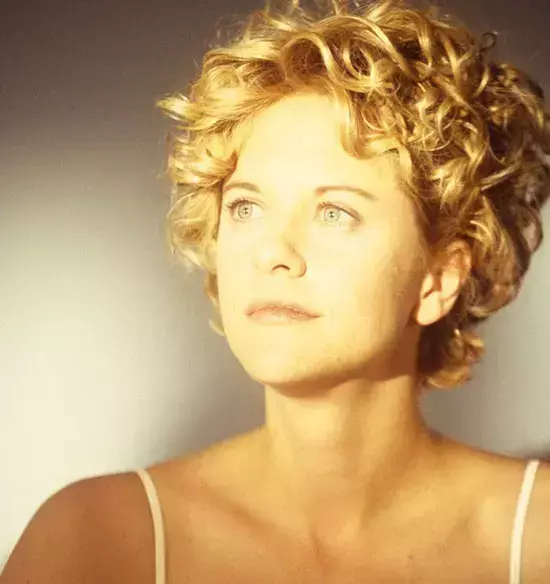 14) Curly Bob
The curly bob featured in Restoration is a departure from Meg Ryan's more common straight styles. Playful and voluminous, these curls add a youthful flair to her appearance while maintaining a sense of sophistication.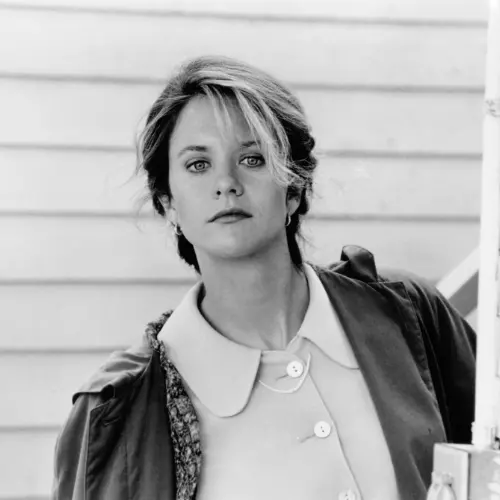 15) Braided Updo
Meg Ryan's braided updo in The Women is a farewell to her usual styles, showcasing a more feminine side. The braids add a layer of elegance and sophistication which creates an ethereal and whimsical vibe. The hairstyle is a perfect choice for seeking something beyond the ordinary and to stand out.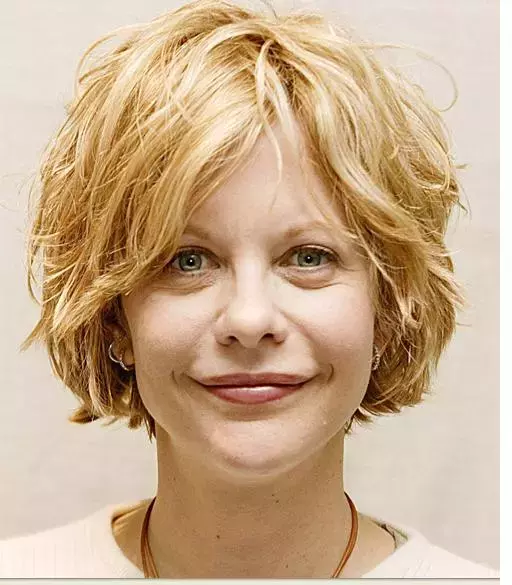 16) Asymmetrical Bob
Another one of the iconic Meg Ryan hairstyles is the asymmetrical bob that showcases a bold and contemporary style. The uneven length and edgy style create a fashion-forward look that defies convention. It also adds an element of edgy personality.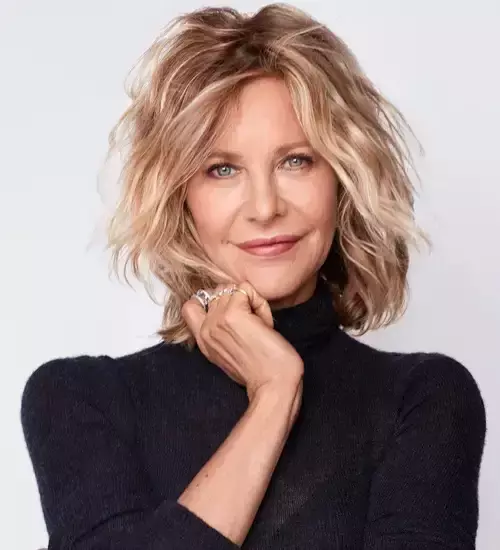 17) Textured Waves
The textured waves in Serious Moonlight add a touch of sophistication to Meg Ryan's appearance. The waves are carefully crafted to introduce texture and dimension, creating a refined yet relaxed aesthetic.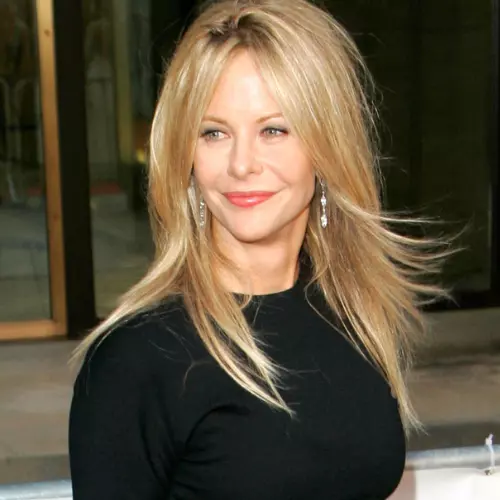 18) Straight Hair
In a romantic hairstyle that features straight hair and long ends, Meg Ryan radiates feminity and romance. The soft ends create an ethereal and timeless look that exudes soft elegance. It's a hairstyle that transcends trends, embodying a classic and enduring beauty.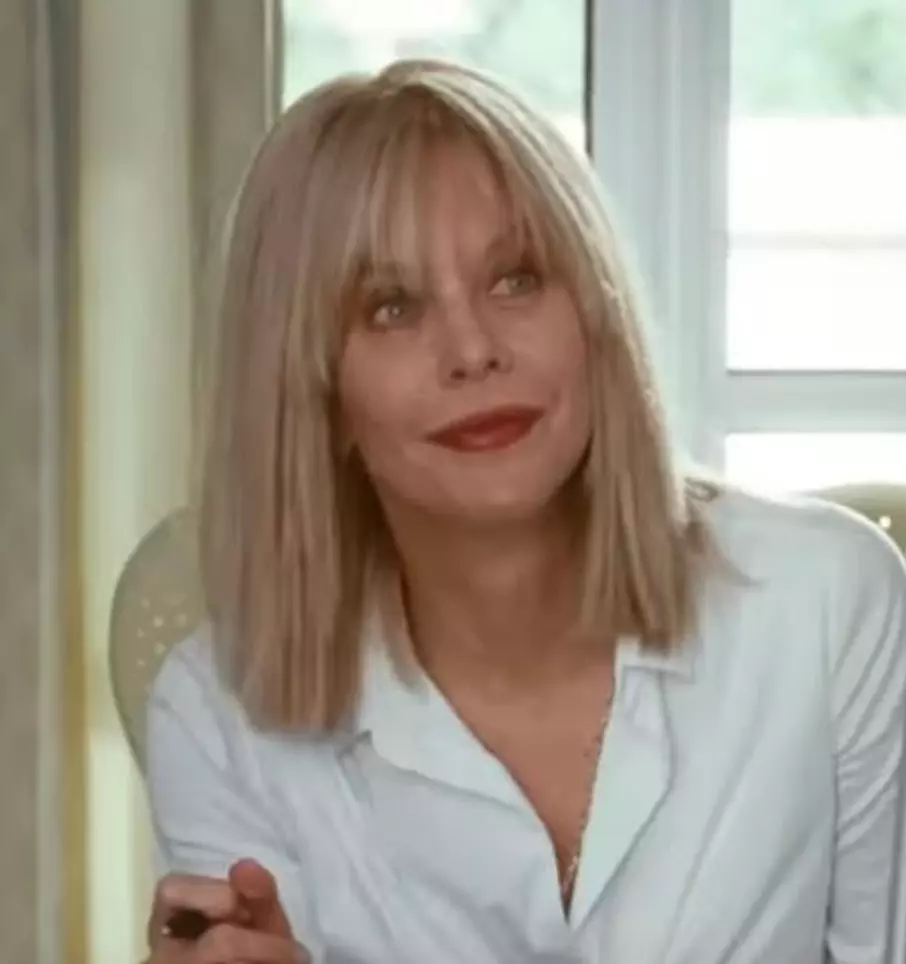 19) Straight Bob
In The Deal, Meg Ryan features a straight bob that exudes modern simplicity. The sleek lines and straightness of the cut create an effect of elegance and grace. It's a style that celebrates simplicity.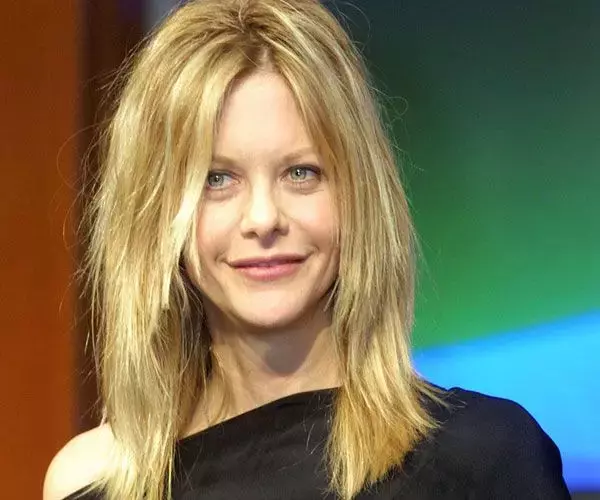 20) Long Waves
Meg Ryan's long waves showcase a more relaxed and laid-back side of hers. The loose waves add a touch of casual elegance that is both timeless and effortlessly chic. The relaxed nature of the waves also creates an easy-going look.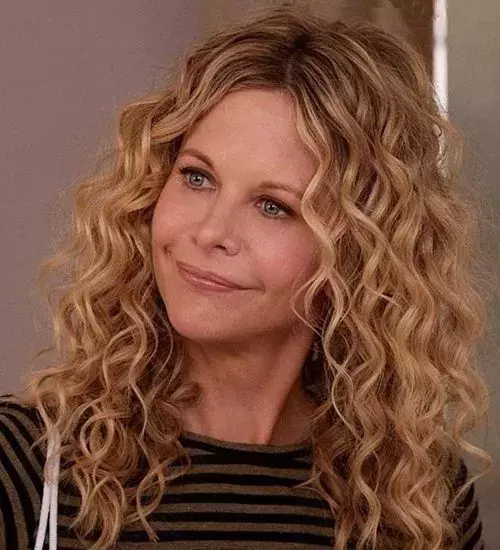 21) Soft Curls
The soft curls in Prelude to a Kiss highlight Meg Ryan's romantic and feminine side. Carefully crafted and voluminous, these curls create a timeless and elegant look that is both sophisticated and approachable.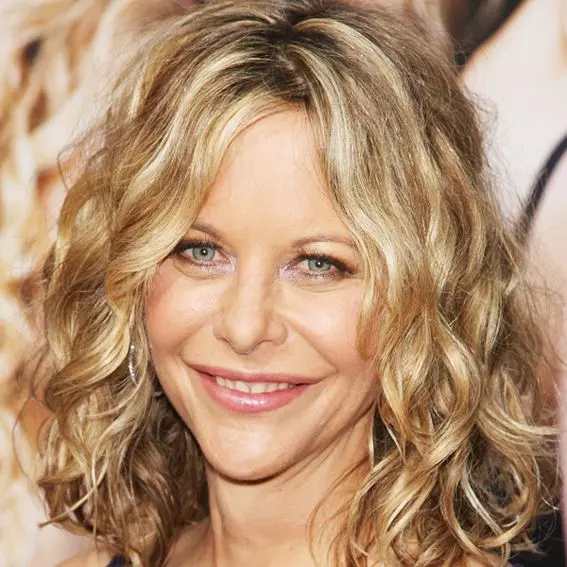 22) Wavy Hair
One of the best Meg Ryan hairstyles is the wavy hair that adds a touch of sophistication to her appearance. The shoulder length of the hair gives her a polished and refined look that is both modern and timeless.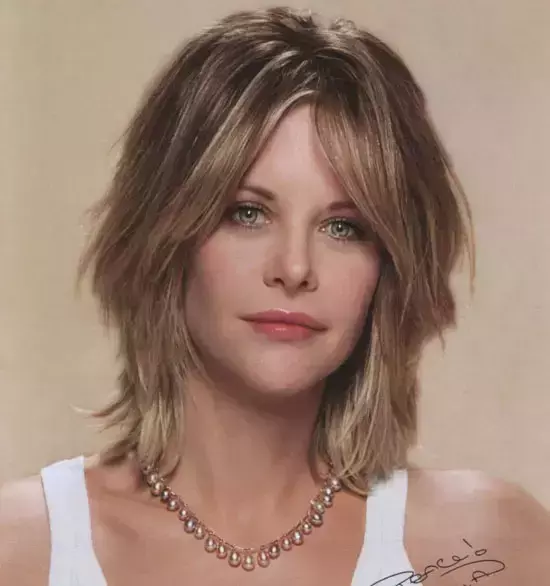 23) Layered Bob
Meg Ryan's layered bob in Anastasia: The Mystery of Anna is a showcase of versatility. The layers, strategically placed, add movement and texture, creating a dynamic and modern look. It's also a style that adapts to every occasion.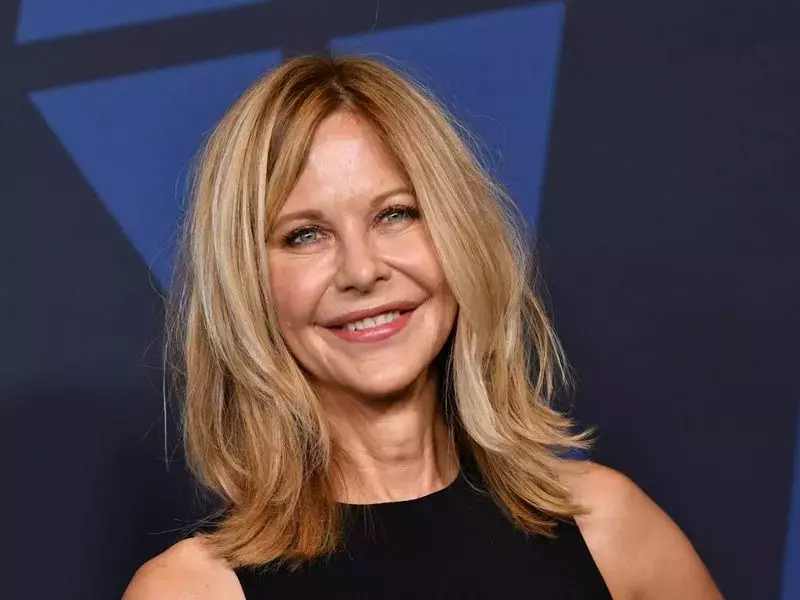 24) Wavy Lob
Meg Ryan's wavy long bob showcases a trendy and youthful style. The longer length and laid-back yet chic look is perfect for those seeking a modern and dynamic appearance. The combination of length and waves creates a look that is both casual and fashionable.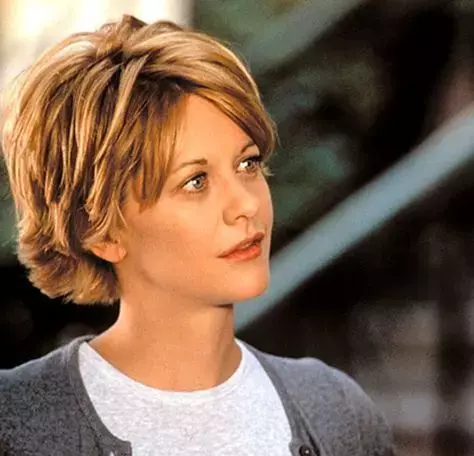 25) Pixie Cut
The tousled pixie cut in Against the Current highlights Meg Ryan's adventurous and carefree spirit. Short and textured, this low-maintenance style radiates a sense of spontaneity and individuality.
These Meg Ryan haircut photos show us her multifaceted persona and influence on the trends in the world of hair fashion. Meg Ryan hairstyles, spanning decades and genres, have not only defined eras but have also become timeless symbols of beauty and versatility. Meg Ryan haircut photos are a reminder that beauty is not confined to a single definition but is an evolving canvas of creativity.