25 Flattering Hairstyles For Over 50 With A Square Face
Riya Lisa Ghosh
Updated At 02 Oct 23
Reaching the age of 50 is a remarkable achievement, and it's the perfect time to celebrate your beauty and style. When it comes to hairstyles for women over 50 with a square face, there's an array of options to enhance your natural elegance. A square face is characterized by distinct angles, and the right hairstyle can soften those features, making you look and feel more youthful. In this in-depth guide, we will explore 25 captivating hairstyles designed specifically for women over 50 with a square face.
Whether you prefer short, medium, or long hair, these hairstyles are tailored to flatter your face shape, helping you exude confidence and grace. Let's delve into the world of the best hairstyles for a square face over 50.
Short Hairstyles For Over 50 With Square Face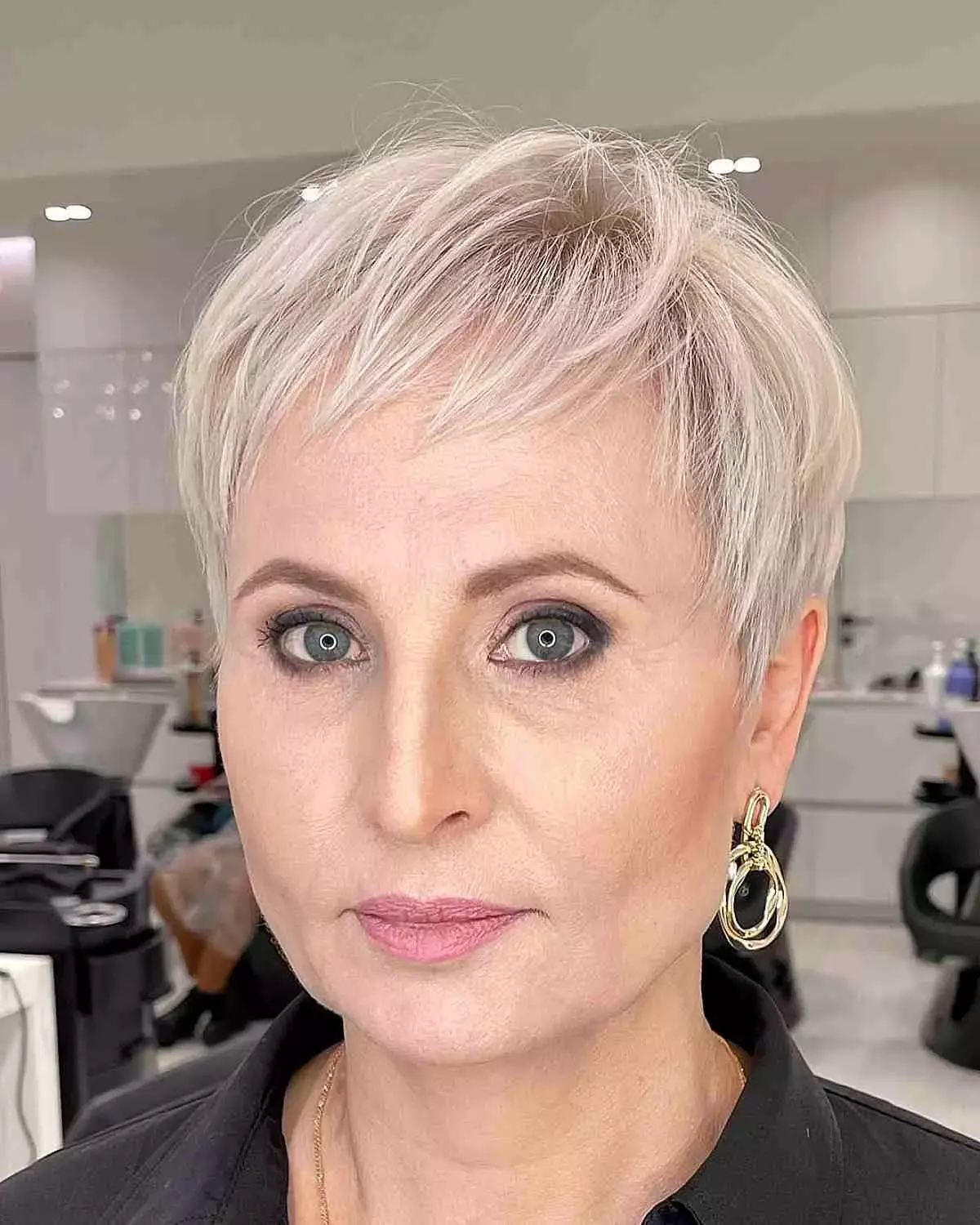 1. Pixie Cut with Side Swept Bangs
A pixie cut is a bold choice, and when paired with side-swept bangs, it creates a mesmerizing frame for your face. The bangs soften your forehead, while the close-cropped sides accentuate your cheekbones, enhancing your square face's unique structure. One of the best short hairstyles for mature women, pixie never goes out of style.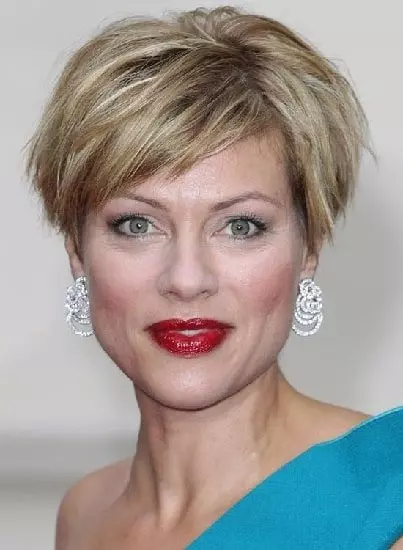 2. Short Shaggy Bob
The short shaggy bob is all about texture and movement. With layers that gently frame your face, it adds a touch of playfulness. It's a fantastic choice to make your hair appear fuller and more vibrant.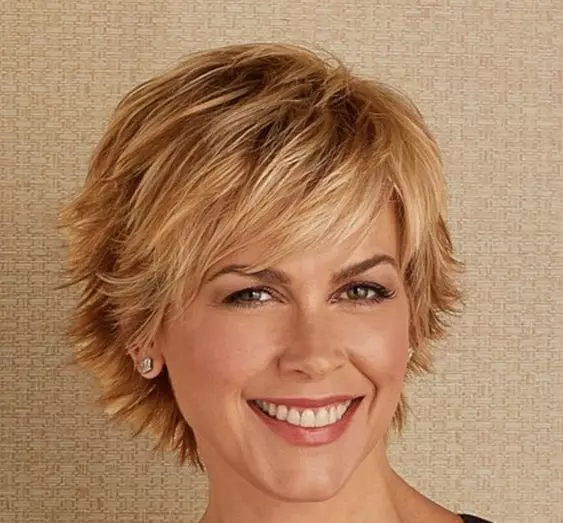 3. Layered Crop
The layered haircut is modern and chic, perfect for the contemporary woman. This hairstyle for women over 50 with square face brings attention to your eyes and cheekbones, balancing the angular lines of your square face while exuding confidence.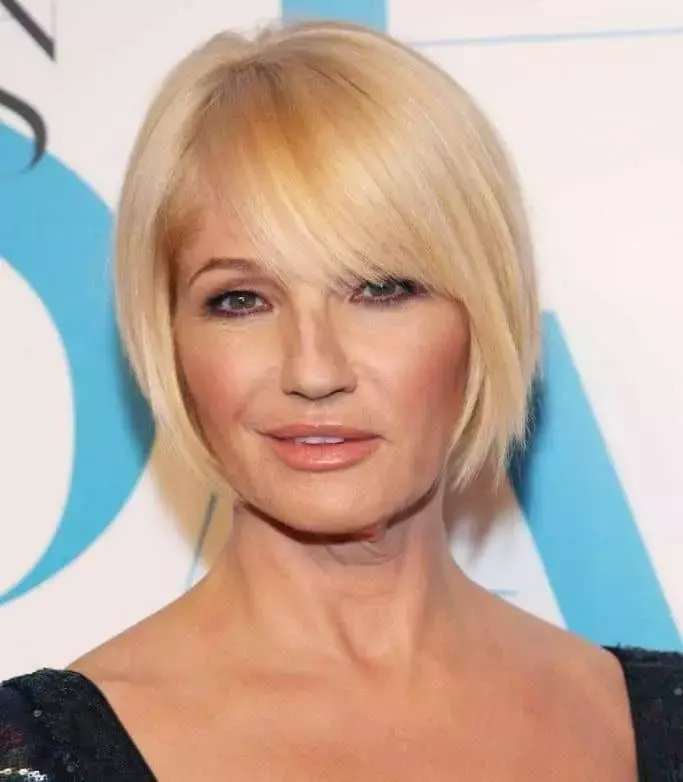 4. Classic Short Bob
Simplicity at its best, the classic short bob is timeless. Keeping it chin-length or slightly shorter gives you a polished look that beautifully accentuates your jawline and neck. This is a perfect short hairstyle for over 50 with square face.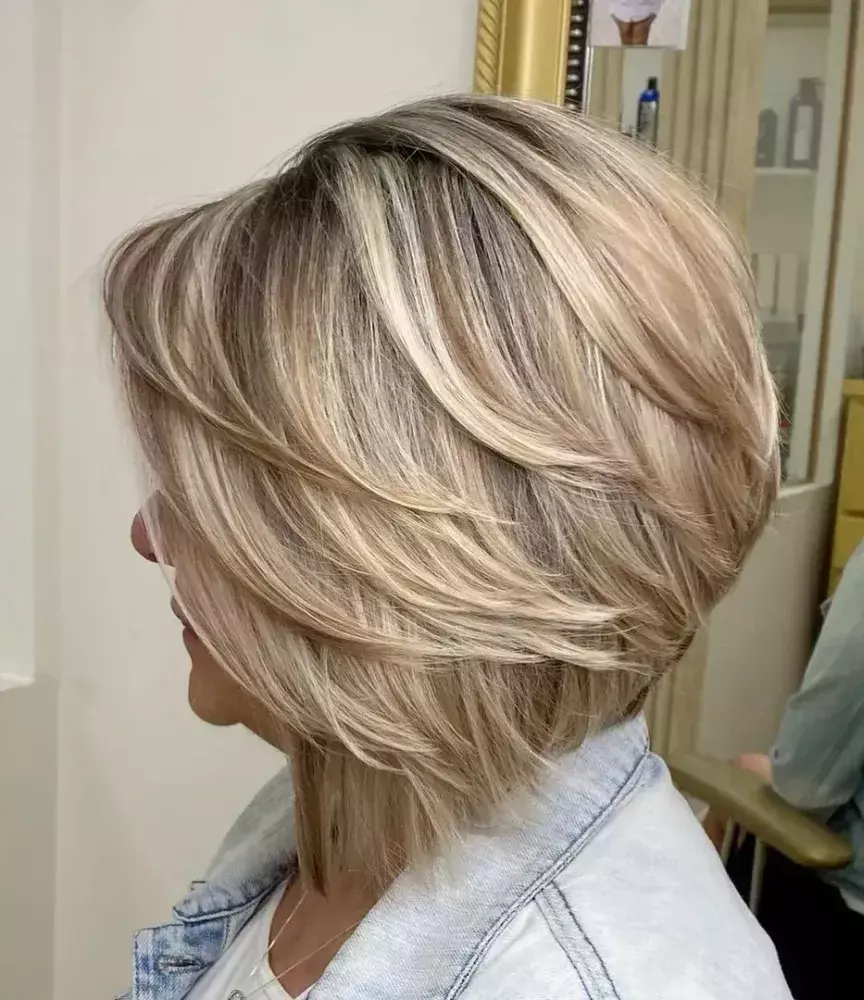 5. Sleek Asymmetrical Bob
The asymmetrical bob is an attention-grabber. By incorporating an uneven length, it takes the focus away from your square face, creating a captivating and sophisticated appearance. It gives a voluminous look for hairstyles over 50 with square faces and thin hair.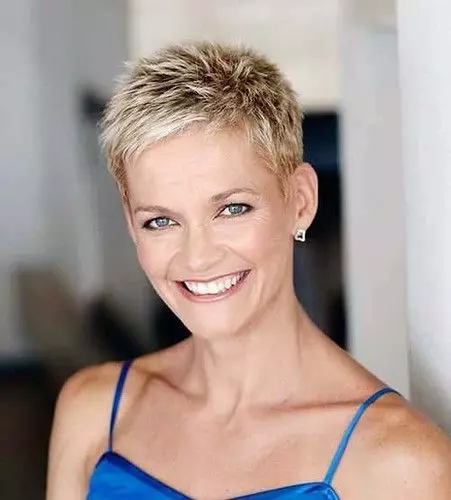 6. Short Textured Pixie
The short textured pixie is edgy and daring. Its textured layers add depth and dimension to your hair, bringing out your facial features while showcasing your confident side. If you have a square face and thin hair, this hairstyle will look beautiful on you.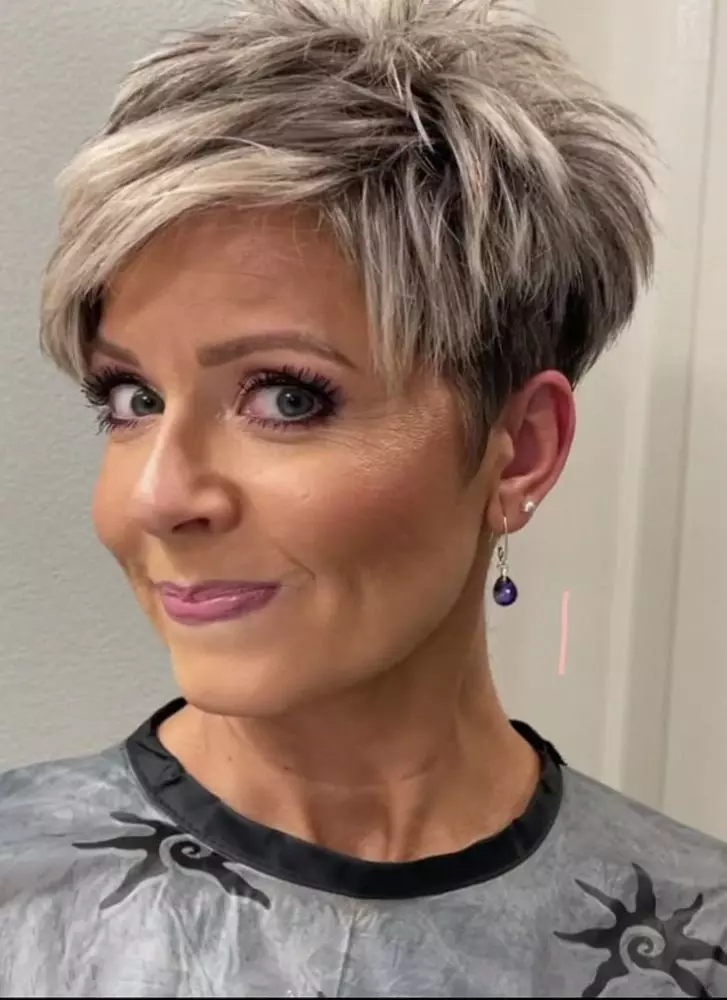 7. Layered Boyish Cut
If you're looking for a daring change, the layered boyish cut is perfect hairstyle for over 50 with square face. It emphasizes your cheekbones and jawline, projecting an aura of strength and youthfulness.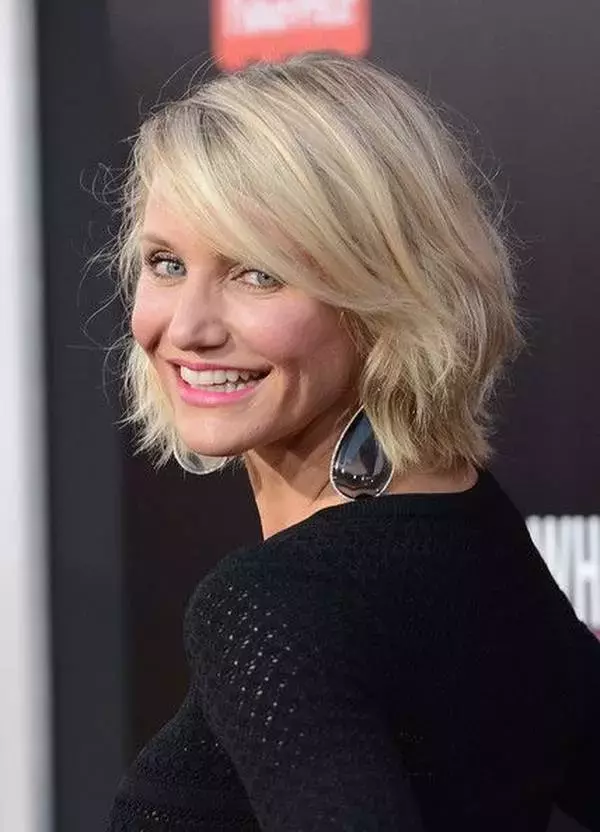 8. Wavy Bob with Side Part
A wavy bob with a side part brings out your inner romantic. The waves soften your features, while the side part adds sophistication to your overall look, making it suitable for any occasion. this will work nicely if you are looking for a hairstyle for thin hair as well.

Medium And Long Hairstyles For Over 50 With A Square Face
If you have medium and long hair, then these hairstyles would provide you the perfect inspiration.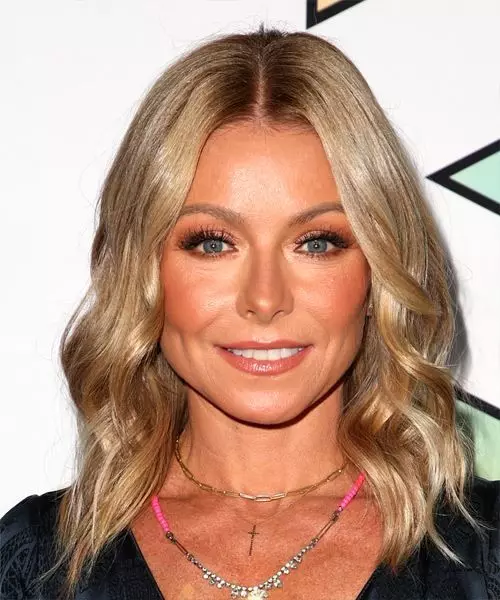 9. Shoulder Length Soft Waves
Soft, loose waves that fall around your shoulders create a romantic and youthful vibe. The gentle waves soften your angular features, offering a refreshing and captivating look. This hairstyle is perfect for women over 50 with square faces and thick hair.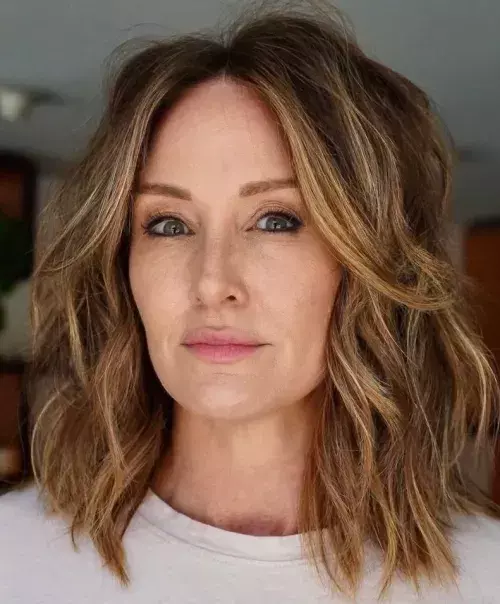 10. Textured Lob
The textured long bob is all about movement and volume. This medium length style adds a lively bounce to your hair, making it look effortlessly stylish and full of life.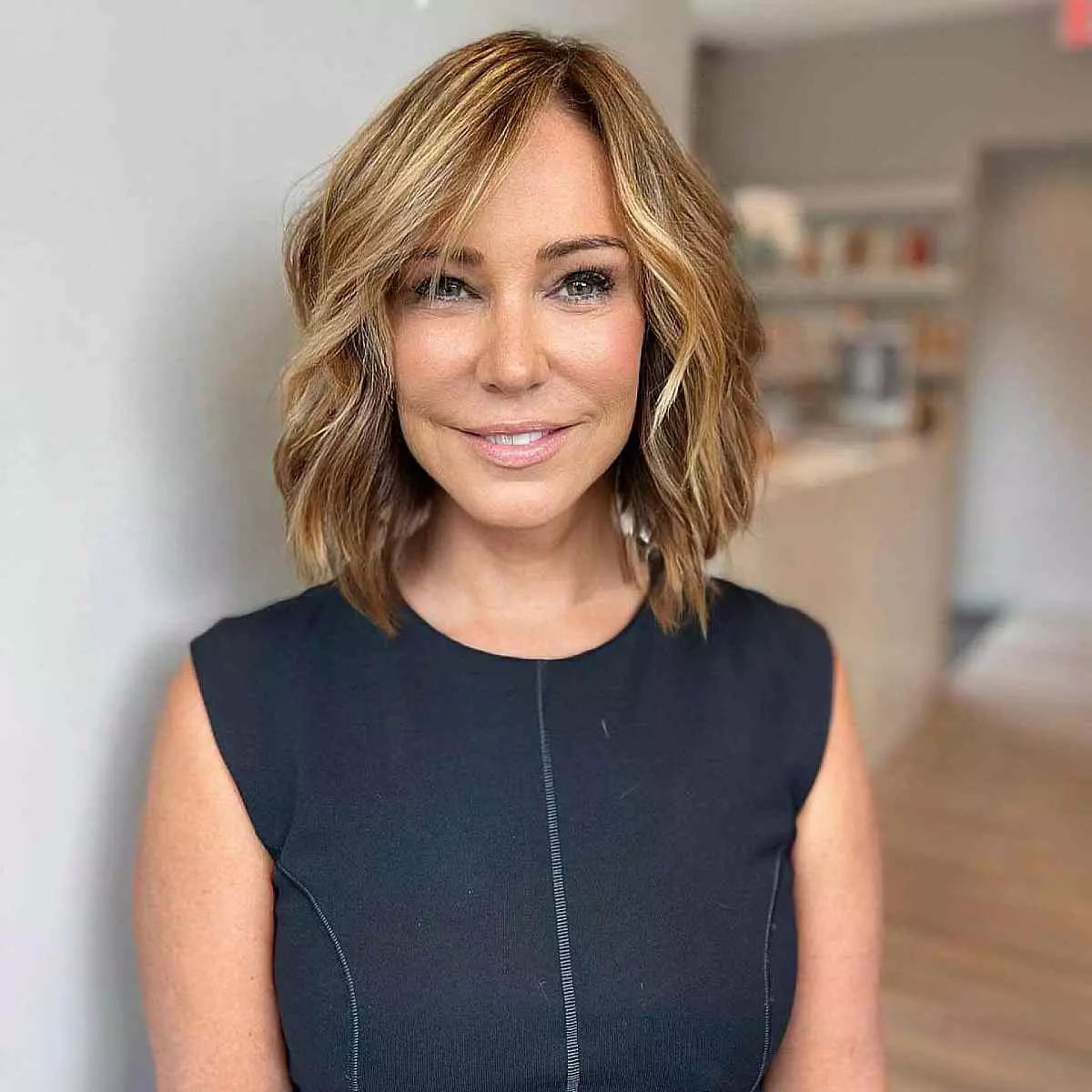 11. Shoulder Length Blunt Cut
The sleek, shoulder-length blunt cut is modern and chic. It emphasizes your facial features, giving you a confident and polished appearance that's perfect for any occasion.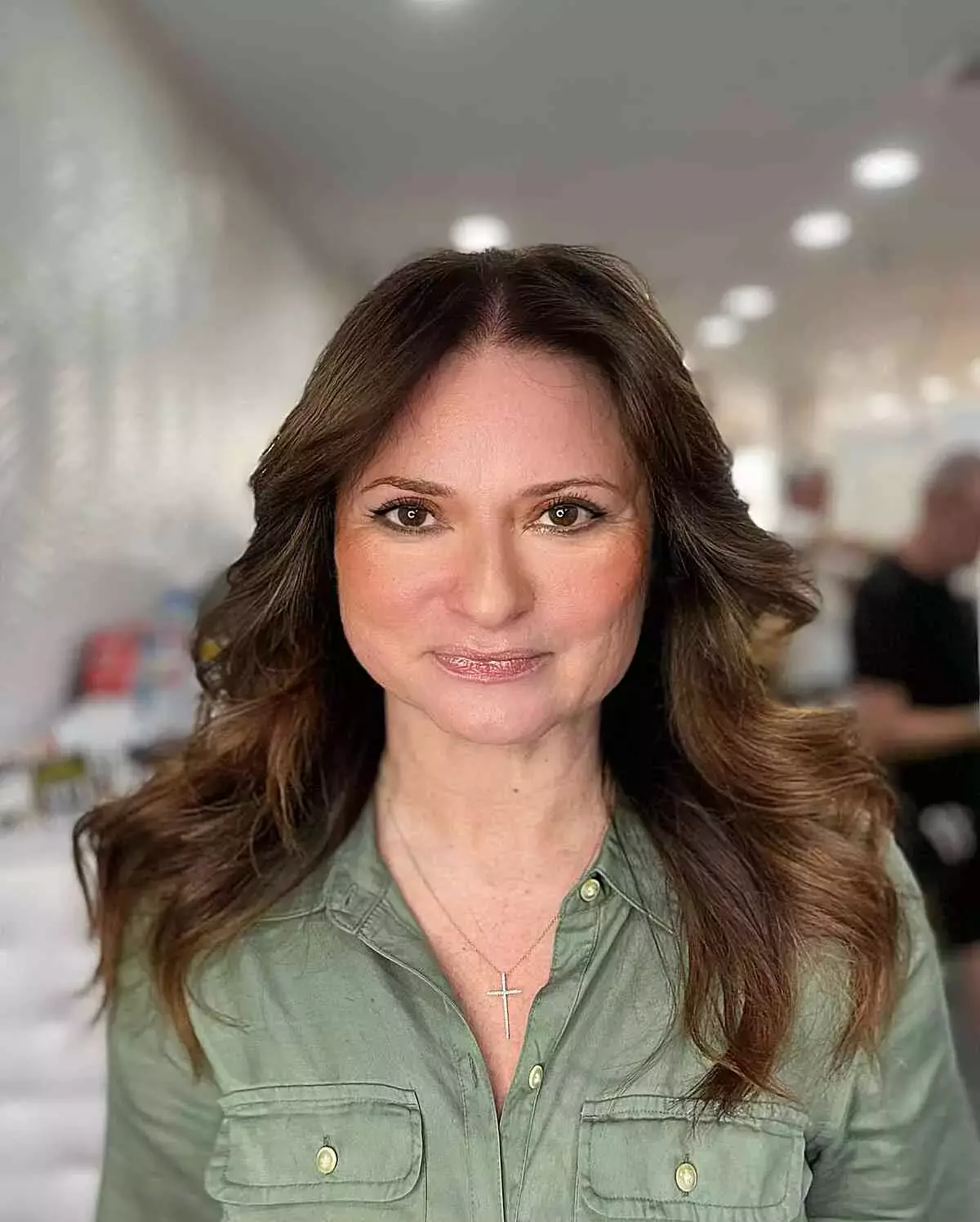 12. Medium Length Layers With Curtain Bangs
Curtain bangs paired with layers add an element of playfulness to your style. They gracefully frame your face, drawing attention to your eyes and cheekbones. Medium hairstyles for mature women can change the look completely.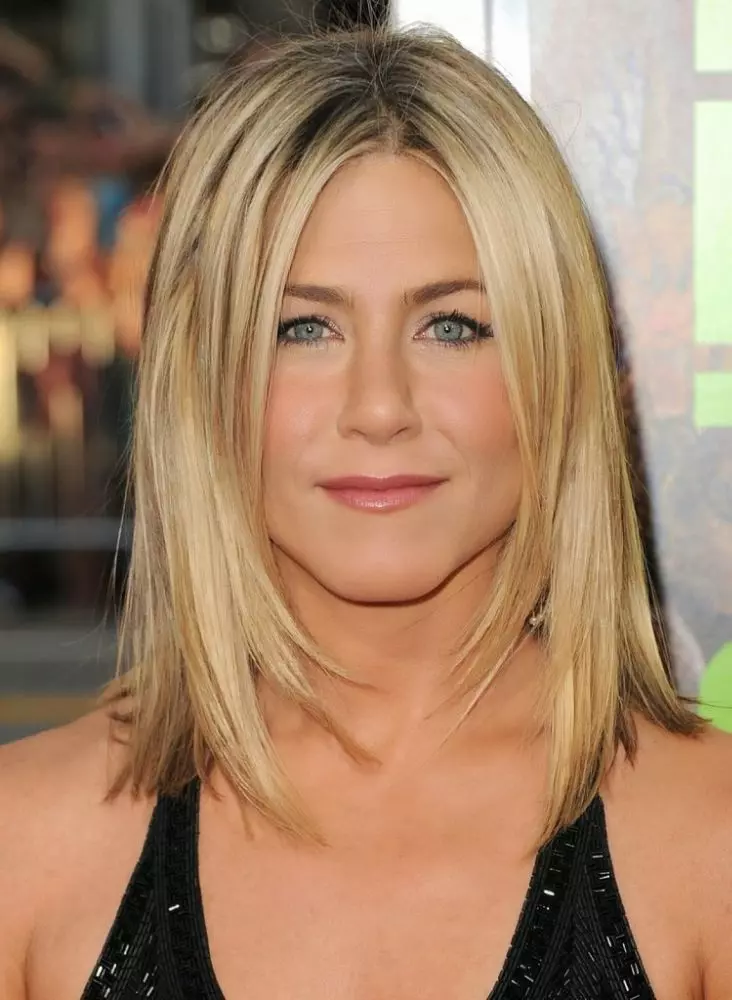 13. Sleek Straight Hair
Straight hair can be a powerful statement. It beautifully contrasts with your square face, radiating boldness and self-assuredness. This is a beautiful jennifer aniston hairstyle for over 50 with thin hair.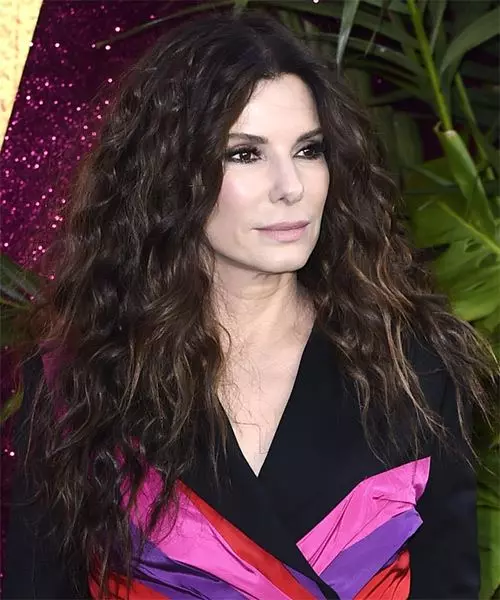 14. Voluminous Curls
Big, voluminous curls create balance by softening your angular features and adding glamour to your overall appearance. One of the best celebrity hairstyles, this style is perfect for special occasions when you want to turn heads.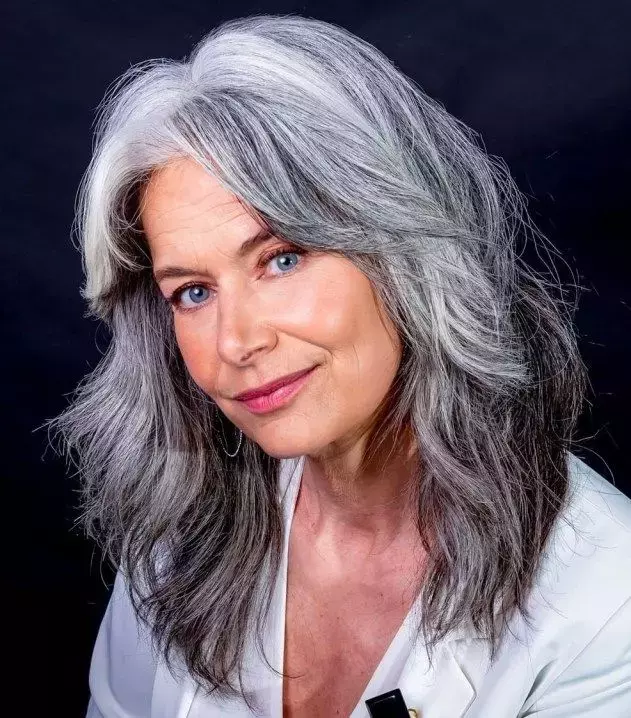 15. Textured Shaggy Layers
Shaggy layers at medium length provide a sense of freedom and movement to your hair. This carefree style complements your square face and radiates youthful energy. This is one of the perfect hairstyles for over 50 with chubby and square faces.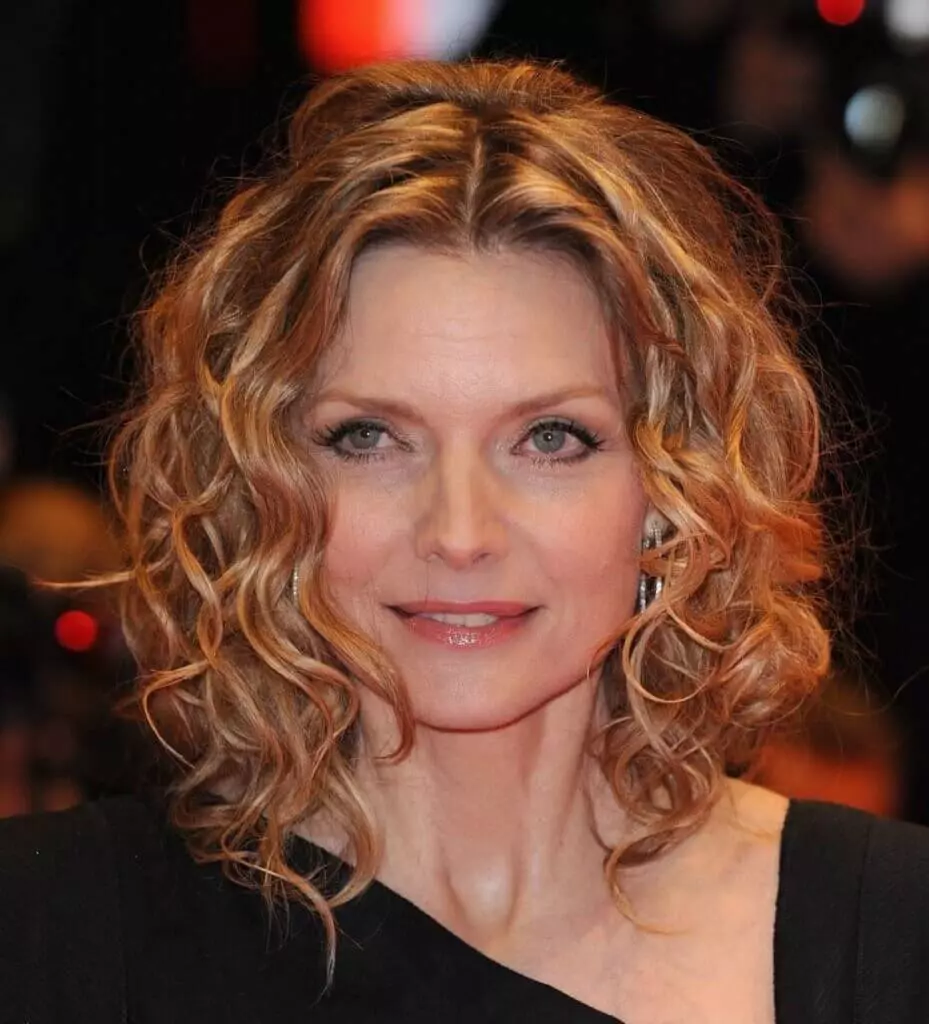 16. Center-Parted Waves
A center-parted hairstyle with gentle waves provides symmetry to your look. It's a versatile choice that can be dressed up or down for any occasion, highlighting your unique beauty. Short curly hairstyle works equally well if one does not have medium or long hair.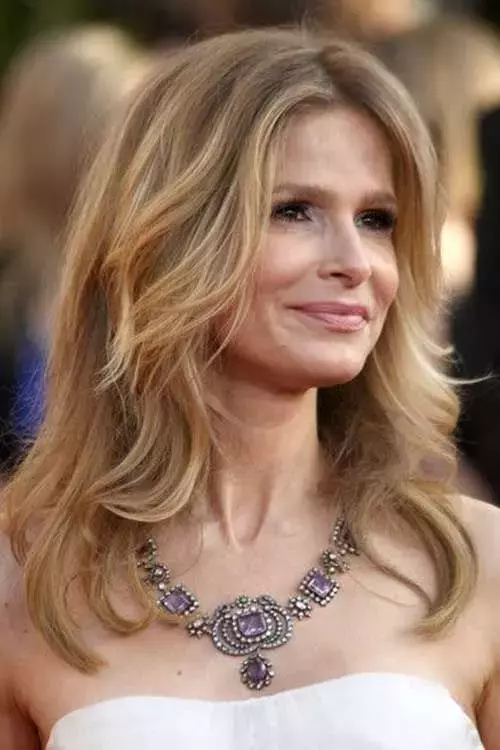 17. Long Layered Waves
Long, cascading waves create an elegant and timeless look. They draw attention away from angular features, allowing your natural grace to shine through. Long layered waves are the perfect hairstyle for women over 50 with square faces for any occassion.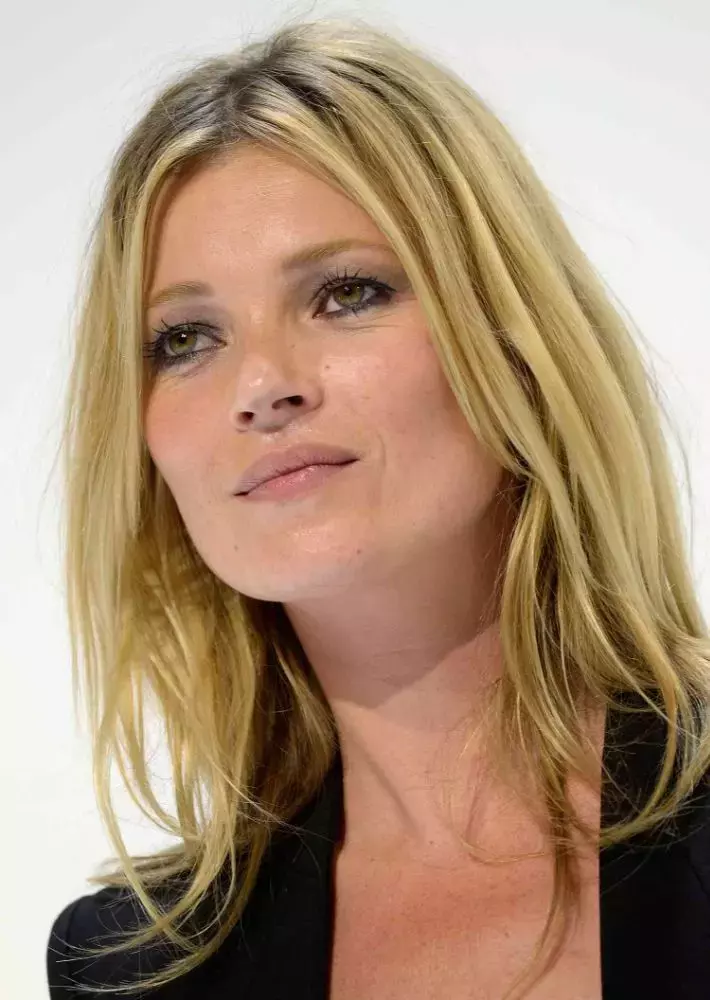 18. Straight Locks
Long, straight hair is a statement of confidence and self-assuredness. It emphasizes your natural beauty and complements your square face perfectly.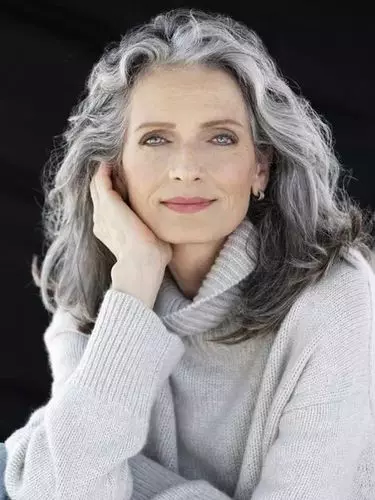 19. Side-Swept Curls
Side-swept curls bring softness to your square face, exuding a romantic and sophisticated charm. This hairstyle beautifully balances your features and adds an air of allure.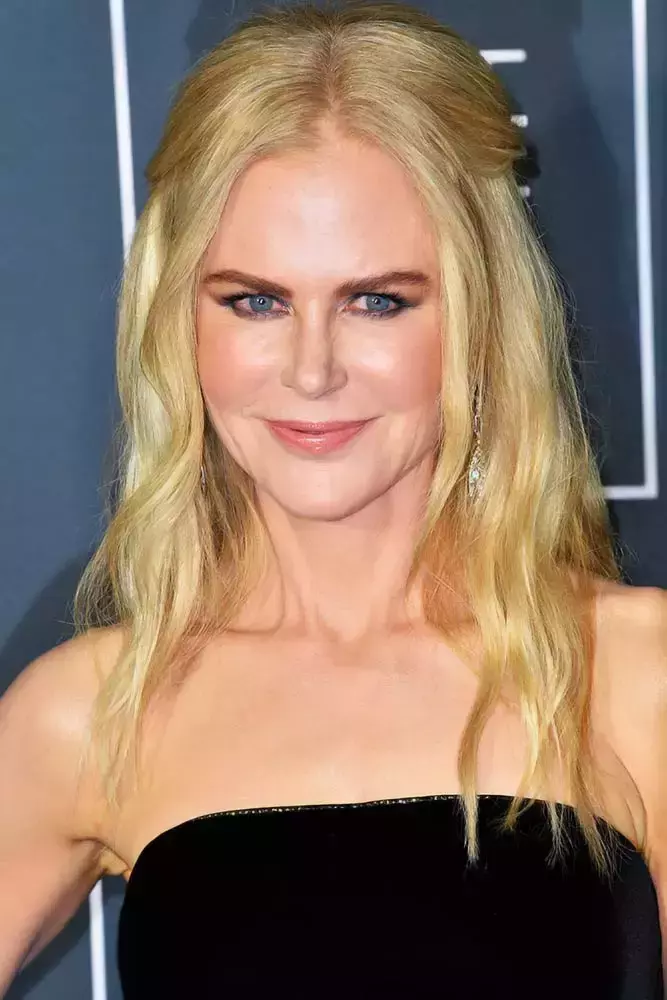 20. Half-Up, Half-Down
A half-up, half-down hairstyle with loose curls strikes the perfect balance between casual and formal. It showcases your unique beauty while keeping your hair comfortably styled.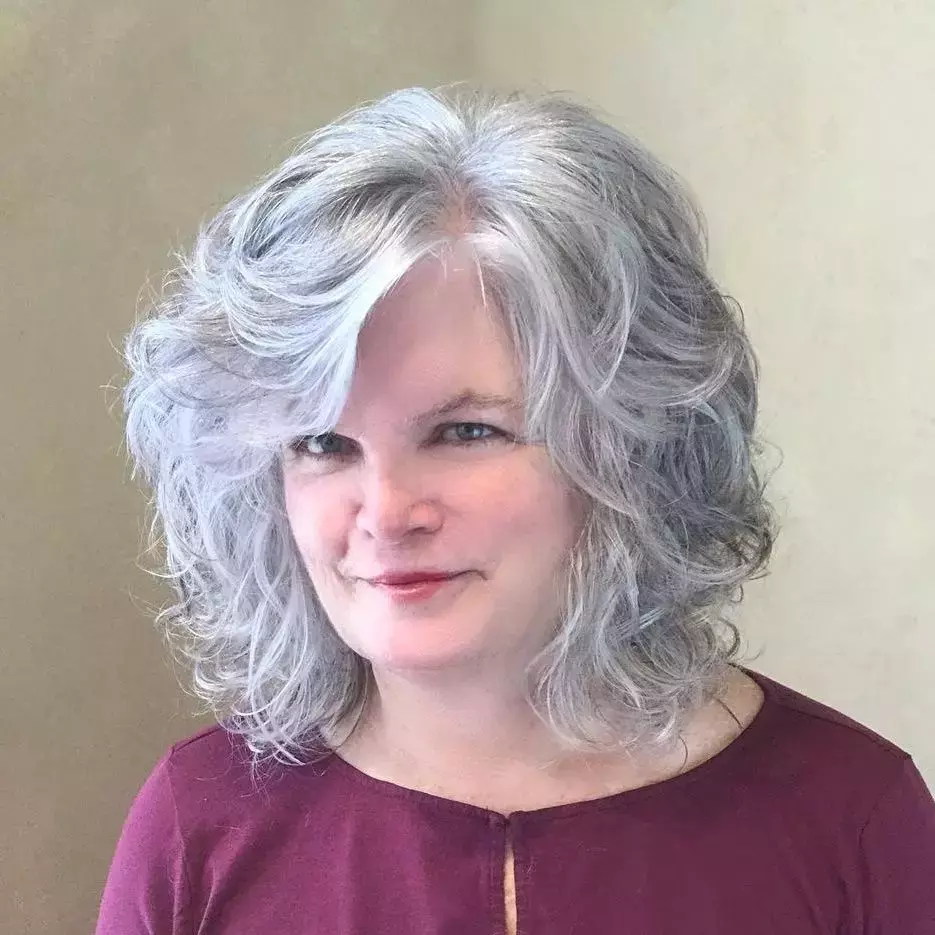 21. Gray Loose Curls
Elevate your style with grey curls. This elegant choice keeps your hair off your face, revealing your beautiful features and making you stand out at any event. If you are looking for hairstyles for double chins, then this can be a perfect choice.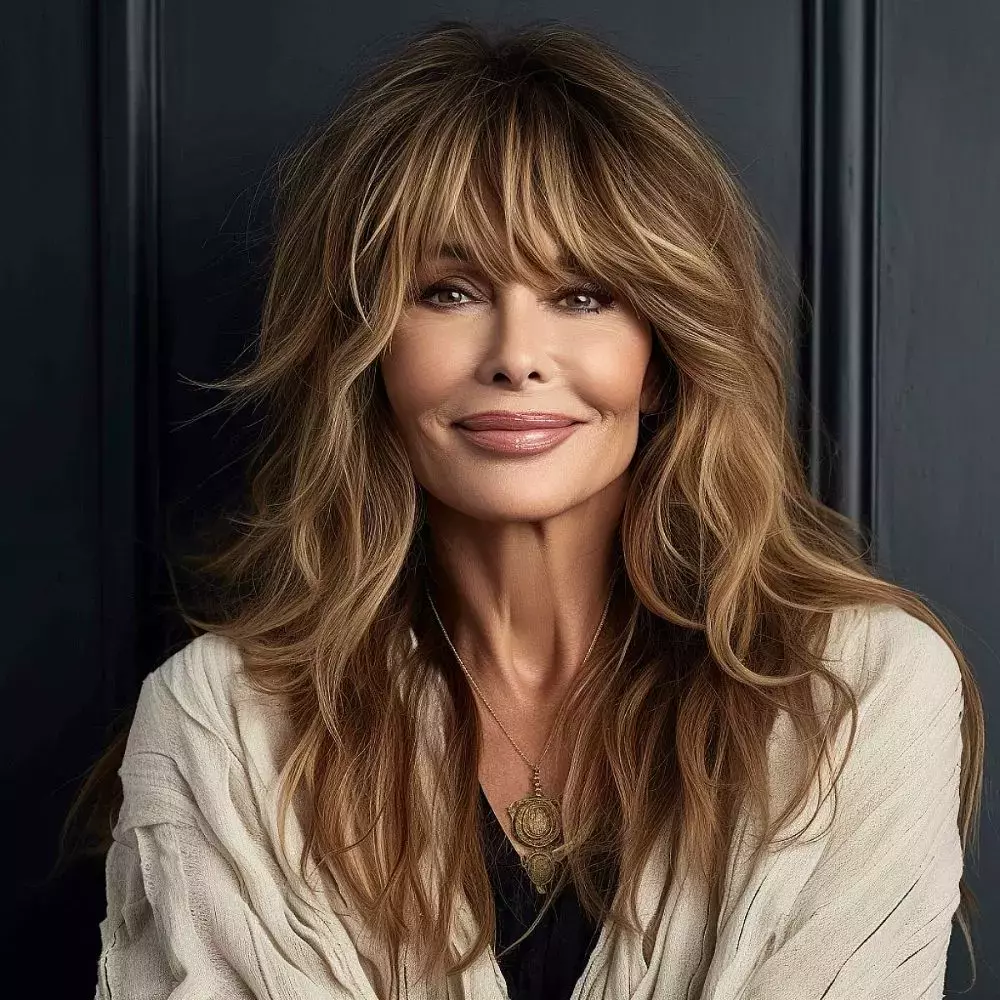 22. Long Layers with Face Framing Bangs
Face-framing bangs soften your square face and draw attention to your eyes and cheekbones. When paired with long layers, they create a stunning and youthful effect.
Hairstyles for over 50 with Glasses and Square Face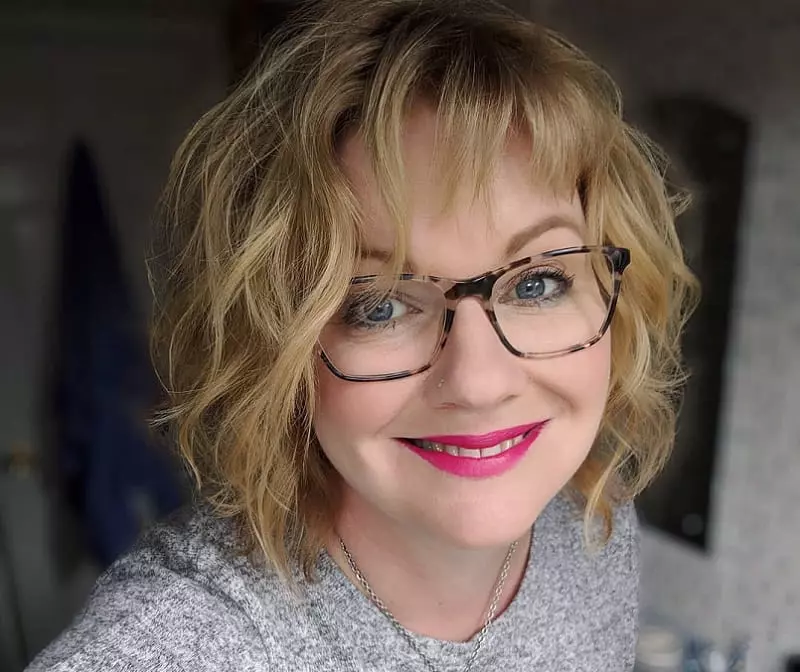 23. Short Layered Bob with Glasses
A short, layered bob complements glasses beautifully. It adds an air of sophistication to your look, and the layers create dimension that works harmoniously with your eyewear.
Looking for more inspiration for hairstyles with glasses? Check out out guide as we cover 50+ stunning haircuts for older women.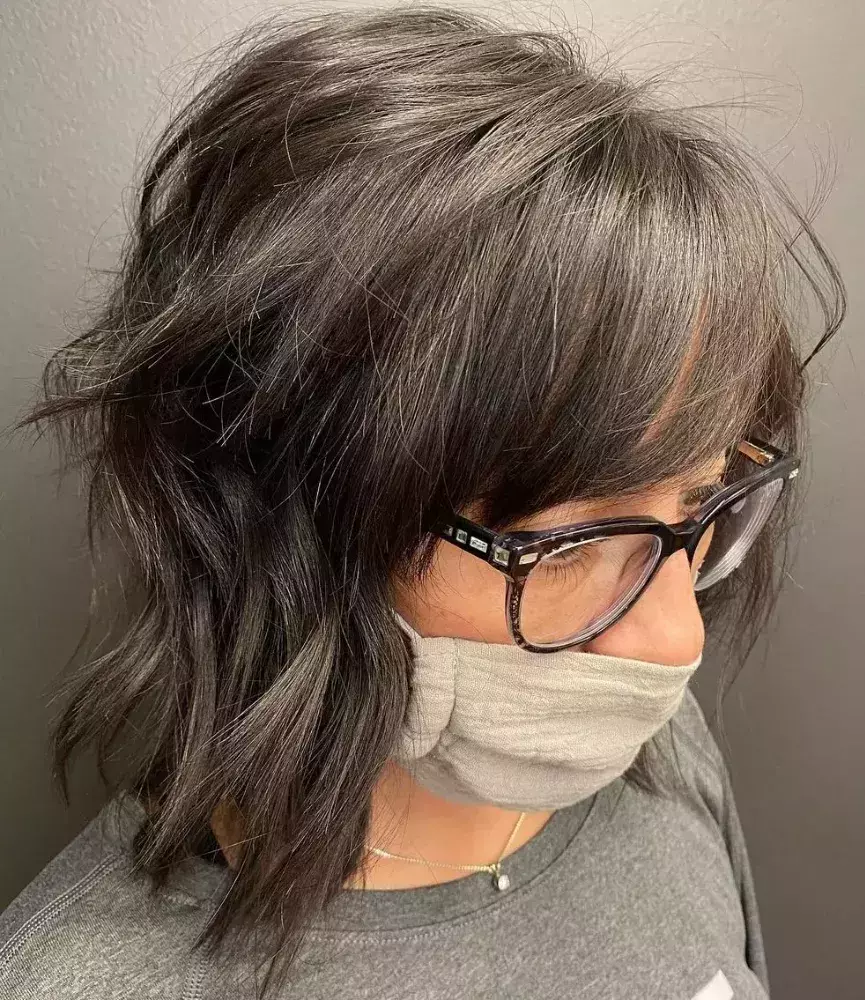 24. Textured Medium Length Hair with Glasses
Textured medium-length hair pairs wonderfully with glasses, enhancing your overall style. The texture adds depth to your look, making it both trendy and timeless. This is perfect as hairstyles for over 50 with glasses and square face.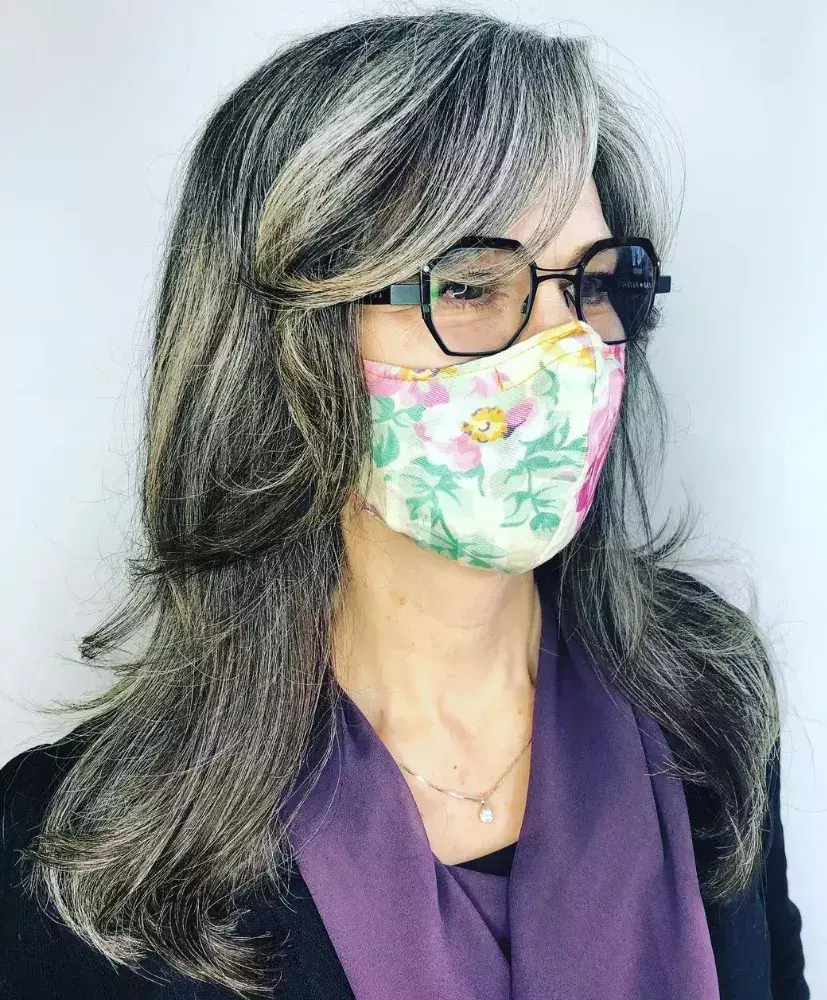 25. Long Side Swept Bangs with Glasses
Long side-swept bangs help balance your square face shape when wearing glasses. They create a harmonious look that's both stylish and flattering for your features.
  
Choosing the right hairstyle is a powerful way to boost your confidence and embrace your beauty at any age. These 25 best hairstyles for square face over 50 are here to inspire you to step out with style and grace. Remember, the key to a successful hairstyle is not just the cut itself but also how well it suits your personality and lifestyle. Whether you opt for a short, medium, or long style, these hairstyles for over 50 with a square face will help you radiate confidence, youthfulness, and elegance every day.