How Bhumi Pednekar Lost 32 Kgs - Weight Loss Diet And Workout
Tanumita Mishra
Updated At 14 Sep 22
The weight loss journey of Bhumi Pednekar is inspirational.
She lost more than 30Kgs without a nutritionist and her fat to fit story is a motivation for everyone who is looking for losing weight naturally.
Bhumi Pednekar weight loss journey mainly comprised of rigorous gym workouts and a weight loss diet which she followed strictly. Apart from these she stuck to her weight loss diet tips which made her lose weight rapidly. Along with Bhumi, Sara Ali Khan weight loss journery is equally inspiration as she also lost a whopping 41 Kgs!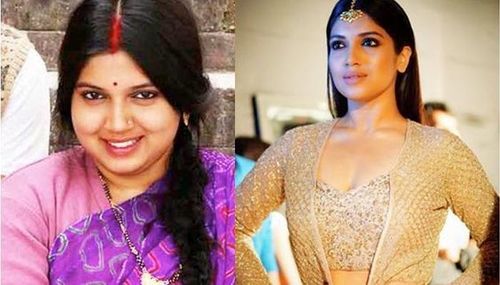 Bhumi Pednekar's Weight Loss Journey
If you were to take a cue from the ladies of B-Town who've successfully fought and won the weight loss battles, then you must not miss out the weight loss journey of Bhumi Pednekar, the actress who started her film career with a romantic comedy, Dum laga ke haisha.
The movie portrayed her as an overweight newly-wed woman. She had to put on weight to look like a woman who weighed around 89 kilos. The movie tasted success and Bhumi shot to fame for her real look and excellent performance.
Bhumi Pednekar's first movie was a hit, but within a period of 4 months after the movie, she beamed at the paparazzi carrying her slim and svelte figure that was enough to catch eyeballs. She lost 32 kg in a span of around 4 months.
So, here we bring to you some of Bhumi Pednekar weight loss and fitness secrets that are sure to inspire you to model yourself on.
Bhumi has never believed in starving and wanted to fight off all the extra kilos in simple, healthy and an easy-to-adopt ways. Here we are with Bhumi Pednekar's weight loss diet and her workout secrets.
Along with Bhumi, you might be interested to find out Disha Patani beauty secrets as uses mainly natural ingredients to get her glowing skin. Along with this, she also maintains a strict fitness schedule to maintain her weight.
Bhumi Pednekar's Diet Plan
The actress never opted to cut down completely on food and follow a strict diet regime that would have a ruinous effect on her health or would affect her mentally. She reveals that she relied much on home-cooked meal and ate a lot!
Bhumi says,
"I've never deprived myself of eating anything I've wanted. I had ghee, butter, buttermilk, and the only thing I stopped having completely was sugar. But yes, I controlled my carbohydrate intake too. I followed my regular diet, exercised portion control and was very particular about not bingeing. I had a cheat meal every five days."
Let's have a look at her simple diet regime.
Don't forget to miss out Katrina Kaif Diet as thats been a secret to her perfect body!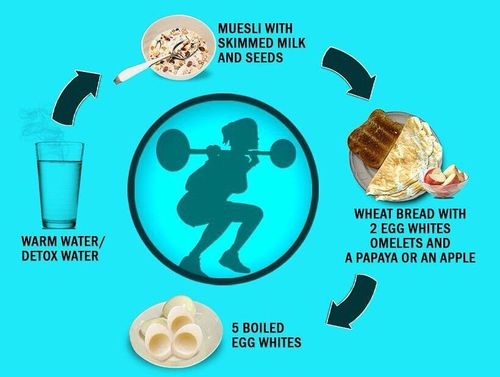 Breakfast
She wakes up to a glass of aloe vera juice that acts as detox water or simply a glass of warm water.
30 minutes later, she takes muesli with skimmed milk and flax or sunflower seeds.
Before going for the gym, she eats a heavy breakfast consisting of wheat bread with two egg white omelets and a fruit, probably an apple or a papaya.
She mentions that she is habitual of having 5 boiled egg whites after a rigorous workout at gym.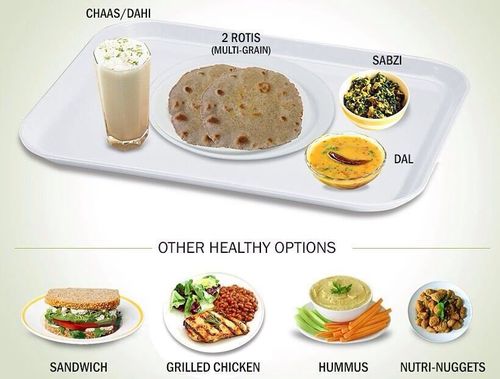 Lunch
She prefers simple, home-cooked food in lunch which includes dal with tadka, vegetable cooked in olive oil and rotis made of bajra, jowar, nachni, soya, chana or rajgira. Apart from this, she takes a bowl of homemade dahi or a glass of chaas.
Whenever she is out or craves for something different, she goes for grilled chicken, brown bread vegetable and grilled chicken sandwich. She takes hummus with cucumber and carrots or nutri-nuggets. Sometimes, it's even a bowl of brown rice with homemade chicken gravy.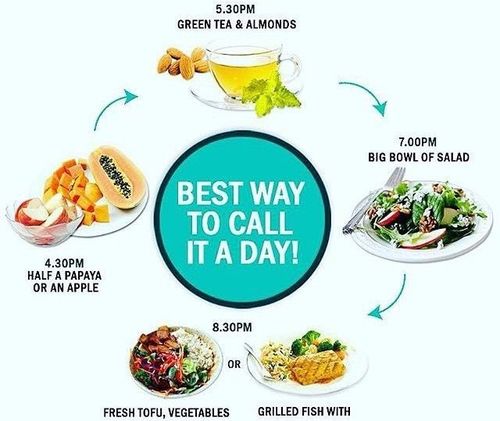 Evening Snacks
A fruit like a papaya, an apple, banana or guava is her intake at around 4-4:30.
An hour later, she drinks a cup of green tea and munches walnuts or almonds.
She eats a good quantity of green salad with dried berries, dressed with olive oil and balsamic vinegar or olive chilli oil with garlic and mustard or some apple cider vinegar.
Sometimes she adds grilled chicken or feta cheese to this, for the change of taste.

Dinner
She takes it at around 8:30. Her non-veg dinner includes grilled fish or chicken.
On days when having a vegetarian dinner, she takes fresh grilled paneer/tofu along with stir fried or steamed veggies and a bowl of brown rice or a thin multigrain roti.

Bhumi Pednekar Weight Loss And Diet Tips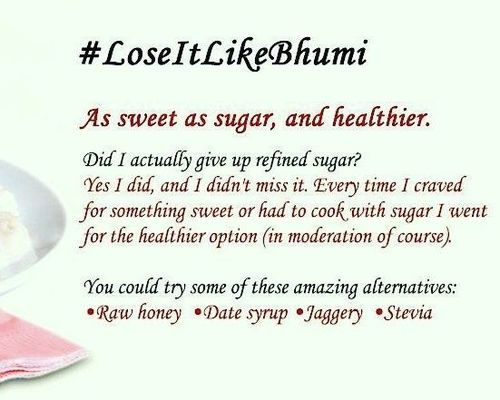 1) Refined sugar is a strict NO and needs to be avoided at all costs. She had completely abstained herself from intake of refined sugar and instead chose to have other healthier sweet alternatives free from a lot of calories like-
Raw honey, which also helps in digestion
Coconut sugar
Jaggery
Date syrup, which is her favorite.
Maple syrup
Stevia, a well-known sweetner
Similar to Bhumi pednekar, even Alia Bhatt skin care involves avoiding refined sugar.
2) Bhumi believes that depending on healthy snacks works better rather than the junk food. There are various snack options that she suggests like the following.
For cold snack she suggests yoghurt cubes. Pouring homemade smoothies into ice cubes and the strawberry shake into the ice tray and freezing it prepares a great snack for you.
She takes berry smoothie prepared by pouring a glass of water into the mixer, followed by addition of 2 tablespoon of yogurt, 1 teaspoon of honey along with some fresh berries, all blended together.
She relishes kale and soya chips, whole wheat lavash with hummus and dry roasted grains like puffed bajra.
3) Even while dieting one can eat what one likes, however one also needs to find healthy alternatives. Being a chocolate lover, Bhumi loved to eat dark chocolate rather than the normal ones. The more cocoa in dark chocolate means more antioxidants and lesser sugar.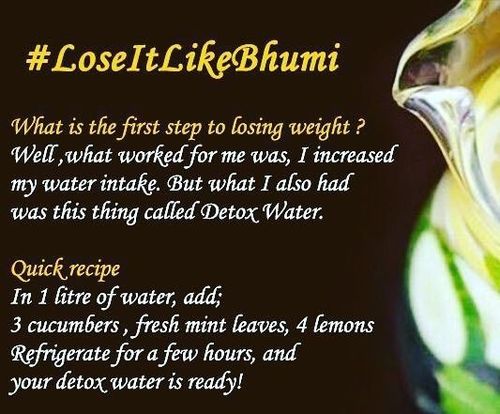 4) Increasing water intake can work wonders for your skin. One can also go for detox water. Bhumi went for a detox water made of lemon, mint and cucumber. This detox water helped to cleanse the body and aids in digestion.
5) Cheat meals are allowed but in moderation. Bhumi used to have a cheat meal every 4-5 days to make sure that she fulfilled her cravings.
6) Add ghee to your diet. It not only aides in digestion but also increases immunity. Bhumi made sure she ate ghee daily alongwith buttermilk. Consuming ghee is also one of the key shilpa shetty beauty tips as she feels good fats are important for the body.

Also Read: 15 Best Indian Beauty Tips For Glowing Skin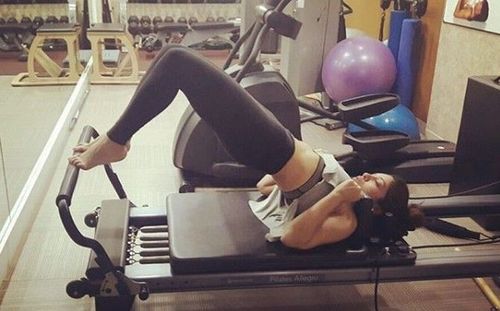 Bhumi Pednekar Workout Routine
Bhumi pednekar gym workout is quite rigorous. Her exercise routine includes not only proper gymming but also activities like morning walk, playing volleyball, badminton or just swimming and dancing.
So, one can steal her workout schedule to get rid of a fuller figure.
She regularly goes for cardio, pilates and weight training.
She does hula hoops to work on arms, legs and core muscles, enhancing the balance and flexibility. It also helps relieve stress.
For an all-in flexibility, balance, posture improvement and strength, she goes for usual pilates machine exercises.
Bhumi doesn't forget the basic floor exercises like push-ups, sit-ups, squats, lunges, hamstring curl and plank, good for right posture and flexibility.
For improved balance and effective weight-loss, she also performs step exercises regularly.
The actress tries to keep it simple with some fundamental day-to-day activities such as walking more and climbing up the stairs and fun activities like climbing a tree!
Regular and proper weight training really worked for her. It boosted her muscular fitness, strengthened her bones and helped in body toning.
Bhumi Pednekar has vouchsafed her fitness secrets that are undoubtedly simpler and easy-to-follow as she focuses on intake of healthy, nutrient-rich diet and the right kind of enough workouts.
So, get ready to set your fitness goals and shed all the extra flabs by taking an inspiration from her.
Related Articles