Chrissy Teigen Plastic Surgery Secrets - Full Guide
KRITIKA GUPTA
Updated At 27 Sep 23
Looking for Chrissy Teigen plastic surgery secrets? Want to find out the real reason why she looks so different now? Stay tuned as we unravel all the secrets.
We cover the following:-
- Chrissy Teigen Plastic Surgeries (All procedures she has undergone)
- Chrissy Teigen Timeline (How Her face changed over the years)
- FAQs
Chrissy Teigen Plastic Surgery

American model and television personality Christine Diane Teigen was born in Delta, Utah on November 30, 1985. She has a net worth of $100 million. When she debuted as a model for "Sports Illustrated", she first rose to fame in the film industry, appearing in the "Illustrated" swimsuit issue. Since then, she has gone on to participate in numerous sitcoms, reality TV shows, and music videos, including "Lip Sync Battle."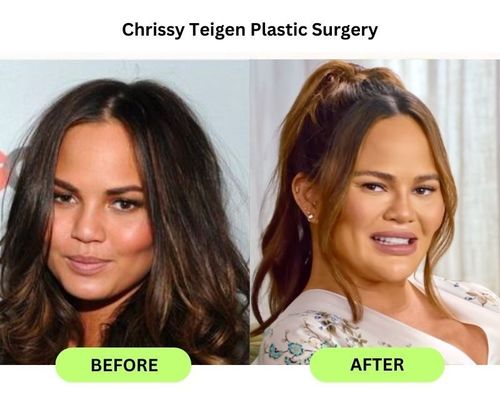 While she has grown enormously during the years since she started her work but what has also come with this is the change in her body which is a result of the innumerable surgeries and transplants she has been through. Chrissy Teigen has been very transparent about the surgical procedures she's undergone over the years, like breast implants, buccal fat removal and brow transplant.
However, she has faced criticism as well for her new face which looks very different fom her natural face. Many users and plastic surgeons suspect it has been due to the different procedures she has had on her face.
An user wrote - "she was beautiful before, but has now ruined her face".; Another user commented, "She's got the face she deserves."
Do check out our guide on celebrity plastic surgery to find out all the details about the plastic surgeries of 30+ celebs.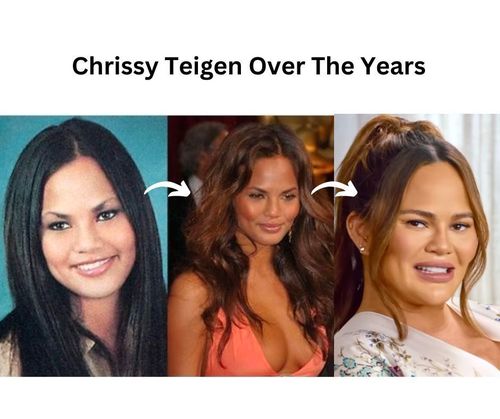 Chrissy Tegen's plastic surgeries are just an indication of the fact that there is no harm in getting those surgeries if it makes one feel confident about themselves. Being open about it also makes people and media know about the true sense of their lives and manners. Her transformation is very evident in the above picture, from her face structure to her eyebrwos, her breast lift, everything.
Here are listed some of the surgeries which Chrissy Teigen has undergone which has not only helped her gain confidence but had also brought her in limelight.

Read More: Kylie Jenner Plastic Surgery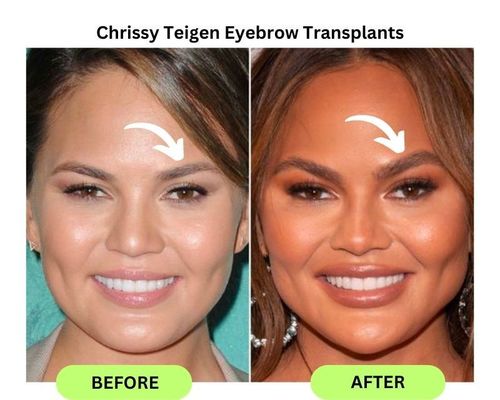 Chrissy Teigen Eyebrow Transplant
Chrissy Jeiden's eyebrows have transformed over the past year, as seen in her before-surgery photo. She has changed her appearance with larger, thicker eyebrows. The 35-year-old uploaded three Instagram Stories on November 20 that displayed the results of brow transplant surgery. She said "I never wear makeup if I can avoid it so I was so excited about this eyebrow transplant surgery where they take hairs from the back of your head!!!" So no more eyebrow makeup for some time!" She herself became open about it to the media and even her go-to plastic surgeon, Jason Diamond, M.D shared information abou the surgery. She just had brow transplant surgery to give herself a fuller, fluffier appearance, and of course, she showed off the "crazy" results to her social media fans.
Read More: Ariana Grande Plastic Surgery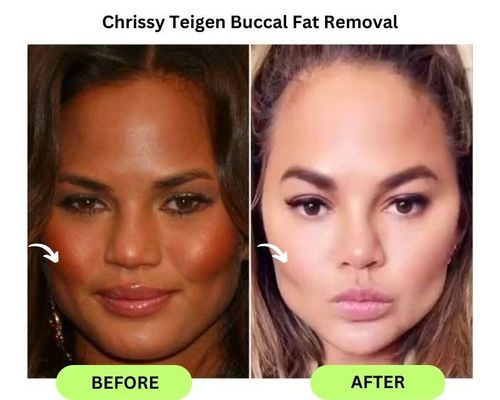 Chrissy Teigen Plastic Surgery  - Cheek Fat Removal
Many plastic surgeons believe that Chrissy Teigen has undergone bucal fat removal and that has been the real reason in her change in appearance especially wrt cheeks. Its also believed that Dr Diamond has performed her buccal fat removal procedure.
Buccal fat plastic surgery removes the fat in the cheeks and is a permanent solution to remove fats present in the cheeks. The effects start to appear in a few weeks to a couple of months.
As Chrissy Teigen has been very open about her plastic surgeries, she opened up to the media about her new sharp look which could be differentiated from her before pictures.  
But soon after she herself revealed on her Instagram story that she had fat removed from her cheeks which made her statement quite contradictory. If one looks at her pictures there is a difference in her mid-cheek area which reveals a slimmer countered look. The model uploaded a video on Instagram Stories with the tagline "no shame in my Dr Diamond game" in which she confronts the issue of buccal fat reduction and describes her session.
Read More: Renee Zellweger Plastic Surgery
Check out the youtube video and in this Chrissy clearly confirms she has undergone multiple plastic procedures including breast implantation.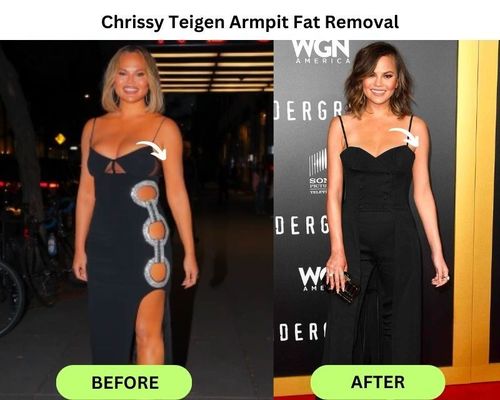 Armpit Fat Removal

Liposuction is used as the most effective way to remove armpit fat. The same technique was used by Chrissy Teigen in her plastic surgery where she got her armpit fat sucked out.
Chrissy opened up to the media by commenting "I had an armpit sucked out, which was one of the best things".
She continued by saying that she felt much more comfortable wearing clothes without sleeves. She did it in order to feel more confident in her body and so that she could easily wear clothes without being conscience about her body fat.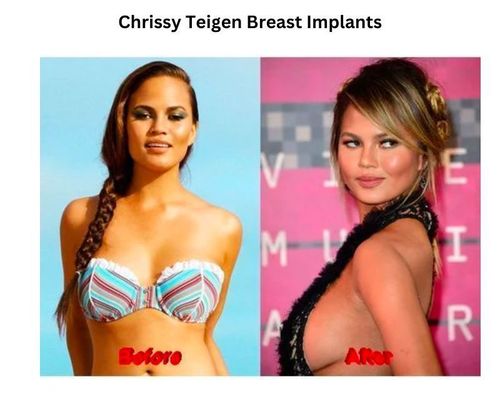 Chrissy Teigen Breast Implants
At the age of 20, Chrissy Teigen got a breast implant. Although it didn't increase her cup size but made her breasts rounder and firmer, which is the whole point of getting a breast implant where artificial devices are inserted into your breasts using surgery.
If one compares Chrissy Tegien before and after pictures of breast implants, one can clearly see the difference and how it has changed.
But later she posted on social media about her choice to get rid of her breast implants with the caption: "I'm getting my boobs out! They've been great to me for many years but I'm just over it. I'd like to be able to zip a dress in my size, lay on my belly with pure comfort! No biggie!"
Later, she even showed on social media the scars she got post removal of breast implants. 
Breast implantation surgery can go wrong as well. Do check out Divino plastic surgery reviews to find out how it went wrong for multiple people.
Read More: Christina Aguilera Boob Job
Chrissy Teigen Timeline

Let's look at her change to compare Chrissy Teigen's appearance before and now. With this timeline, Chrissy Teigen's plastic surgery and overall metamorphosis would be obvious.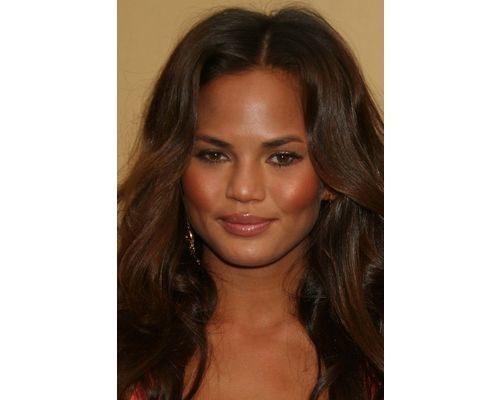 2009
The above photo shows Chrissy Teigen at the age of 23 when she hit the red carpet in 2009. She used a lot of spray tan during that time and used to get tan sprayed every three days. It was just the beginning of the career when she did not have any plastic surgeries done.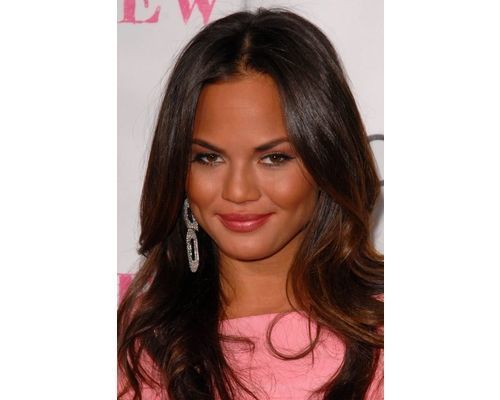 2010
She radiated the same "model off-duty" attitude here, not at all like the Chrissy we are familiar with. Instead of the swollen appearance that she eventually embraced, her lips are in their natural form in this picture. Additionally, her nose is larger and flatter, which makes us think that she had it altered and did get a sugery done.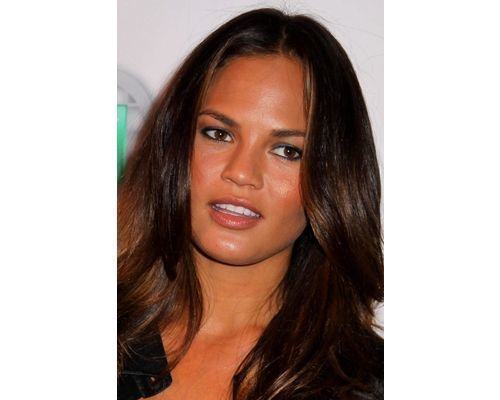 2011
She gave up the intense spray tan as her social media following expanded and instead darkened her hair to a shade that was close to her natural color. She seemed to be a different person once more. She no longer wears such traditional clothing, which makes her look older than her actual age of 25. Her cheeks also look a bit changed which might be the result of a surgery or Botox.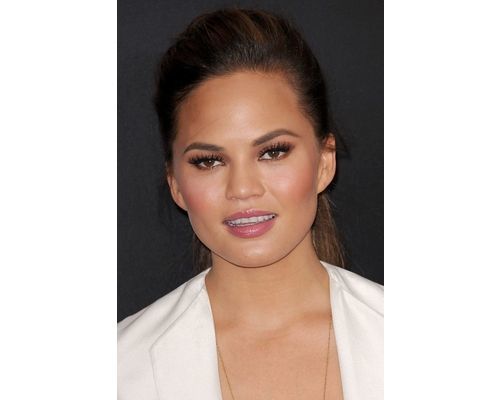 2012
By 2012, Chrissy's distinctive look had begun to take shape thanks to her stronger brows, warm, contoured complexion, and fake eyelashes. I'm not sure if she would wear the pinky blush and lip gloss now, despite the fact that the makeup still doesn't look outdated. And speaking of her lips, it is clear that they no longer resemble this.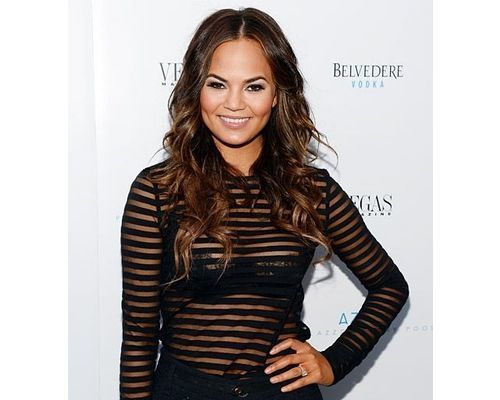 2013
She went away from the warm hues that go so well with her a few months before her wedding, which caused a little bit of a style glitch. She can certainly pull off cool-toned brown hair, but it lacks the same "wow" appeal. The contrast of the light white eyeshadow and the strong pink blush makes the makeup an even bigger departure.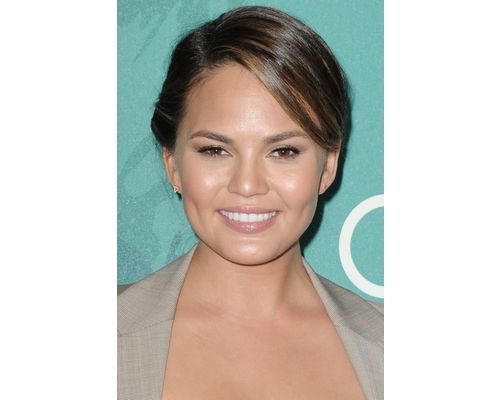 2014
She had a surprisingly demure appearance, sporting a tidy updo, subtle nude makeup, and all natural lips and skin. Still she did not have any major cosmetic surgery apart from the lip fillers and her teeth.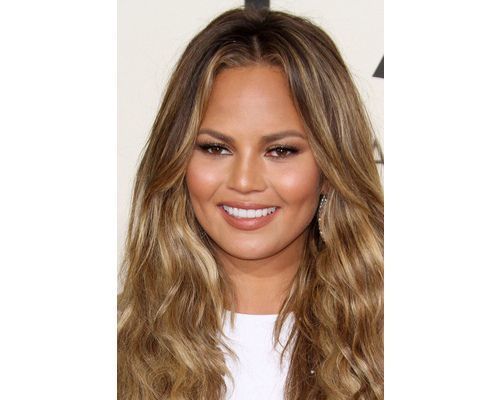 2015
With beautiful, beachy waves in an arresting honey blonde, she updated her hairstyle. She also began working with cosmetic artists at this time, including Mary Philips, who takes care of the Kardashians. It is therefore not surprising that she is wearing an all-nude makeup look that emphasizes brows, lashes, highlighting, and contouring. Later in 2015, with a full beat of glossy, bronze makeup, she went back to her favorite spray tanning. She appears to have received more filler because her face and lips appear larger.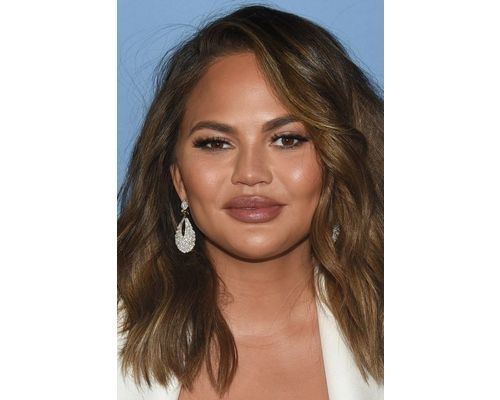 2016
A few months after giving birth to her daughter Luna in April 2016, Chrissy made a triumphant comeback to the red carpet. She not only cut her hair short and bleached it pale blonde, but she also wore strobed cheeks and matte griege lips. Her upper lip seems to be bigger than her bottom one, as you can see. Overlining or injections, please?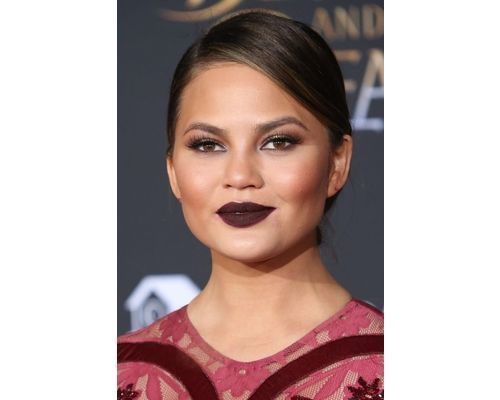 2017
In 2017, Chrissy switched from blonde to a more natural brown color, which she wore in this straightforward updo. She also strayed from her go-to lighter lip colors with this blackberry-colored, matte lips. However, the color makes it difficult to identify whether or not her lips have been improved. Although her face is obviously fuller overall, we know she also had her second child through IVF.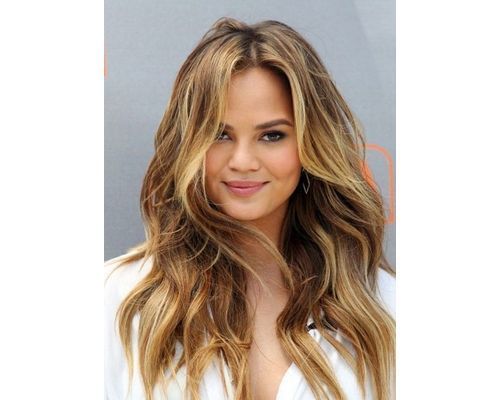 2018
She's rocking paler skin than we've seen in years. "I haven't been doing [spray tans] for a long time because I just don't f—ing care anymore with the baby!" she said in 2017. because most her lips may have shrunk due to the fact that physicians don't consider fillers safe during pregnancy, but that wasn't to last for long!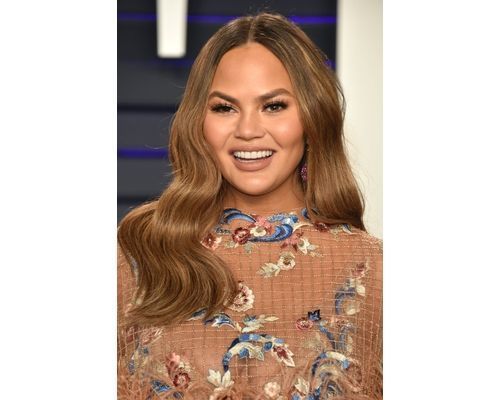 2019
A 33-year-old Chrissy emerged from her pregnancy with a slightly different appearance. Okay, a lot different, thanks to her lavish lip enhancement! They are larger than ever and lack a natural Cupid's bow, which suggests fillers. She also has a somewhat more angular-looking nose, but it could just be the result of artistic contouring and highlighting. Later Her brows appear more arched, and her forehead is incredibly smooth.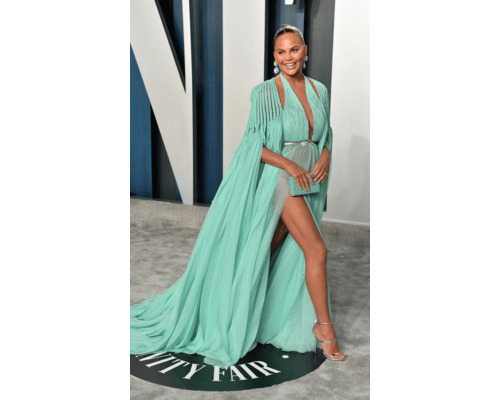 2020
Her brows are elevated with Botox, her lips are swollen with filler and her nose seems to have grown a stronger bridge and pointier tip. Even her cheeks appear to be expanding, which is not typically the case. It's excessive! She underwent her eyebrow transplant and got them more arched and fuller. She also exclaimed "so cool to have brows again."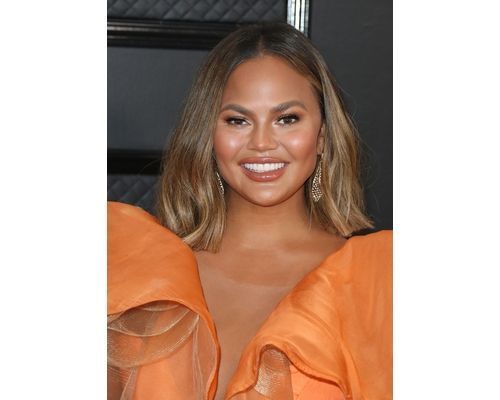 2021
In 2021 she emerged as a completely different person as Chrissy Teigen underwent many plastic surgeries. One could easily spot the cheek fat removal, her breast transplant. Apart from this her brows transplant is also quite visible.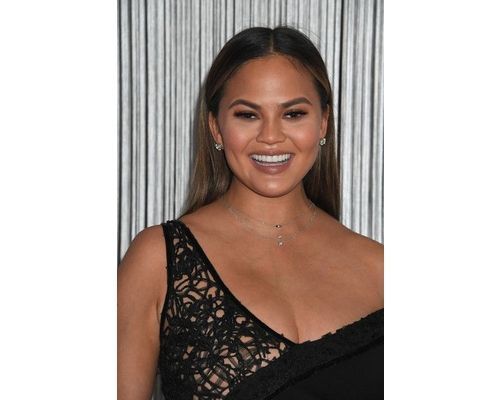 2022
Her chin has changed and is now pointed, which is what really sticks out. We can't see the entire effect of the fat reduction in her lower cheeks because she is grinning, but the area is more chiseled and her jawline is tauter. Also one could not notice much of a difference in the brows from 2020, but that could just be cosmetics. Until now her identity had undergone a massive change, all thanks to her plastic surgeries and transplants.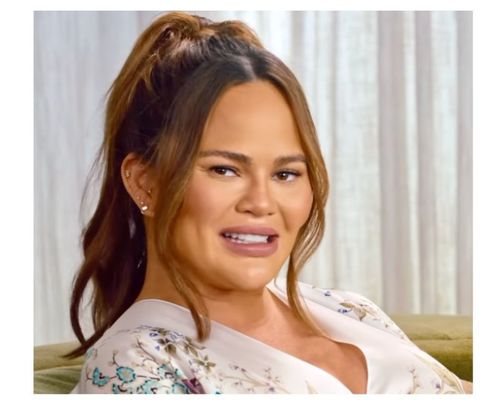 2023
Chrissy looks very different now as compared to her younger days. While she has publicly admitted that weight gain has been one of the main reasons for her changing appearance, many feel that its because of various plastic surgery procedures.
Chrissy admits to taking fillers and never disputes about having her face altered throughsurgery. Although puberty and pregnancy can alter a person's appearance, Chrissy's physique has undergone such significant change that it cannot be referred to as natural. She claims that weight increase is the cause of the uneven distribution of fat on her body.

The best thing about Chrissy Teigen's plastic surgeries are that she never denies it and is quite vocal about her changes. When one looks at Chrissy Teigen now she is quite a changed person as compared to the time she just made her appearance in the fashion industry and it maybe any reason but she has grown a lot.
FAQ's On Chrissy Teigen
Q. How old is Chrissy Teigen?
Born on 30 November 1985, Chrissy teigen is currently 37 years old.
Q. Has Chrissy Teigen undergone plastic surgeries?
Chrissy Teigen has got various plastic surgeries done, including, armpit fat removal, eyebrow transplant, buccal fat removal, breast implantation and many more.
Q. Who is Chrissy Teigen's husband?
Chirssy Teigen is married to John Roger Stephens who is an American singer, songwriter and and actor as well as a producer.
Q. How has the media reacted to Chrissy Teigen's plastic surgeries?
The media has always reacted positively to her plastic surgeries as Chrissy Teigen herself has been very open about them. She herself opens up about them to the media and has never hidden about her transformation from the people.
Related Articles