Drew Barrymore Weight Loss - How She Lost 20 Pounds?
Ankita Ghoshal
Updated At 08 Nov 23
Drew Barrymore is one of the very few Hollywood celebrities who admitted that their weight loss journeys have not been easy. Once, she even revealed that she actually "trained like a mother" for losing 20lbs after giving birth to her kids. Drew Barrymore weight loss journey has become the talk of the town because of her addressing it multiple times on her Instagram as well as on other public platforms.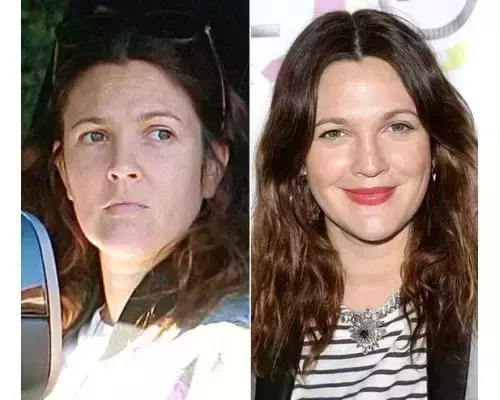 Drew Barrymore stated that maintaining the weight she desires is difficult to maintain and she also shared on her Instagram handles that "It takes me so much work. Diet and exercise and fighting like a lion for it". If you want to lose weight and waiting for the right inspiration, you need to know all the secrets behind how Drew Barrymore lost 20 pounds. Let's find out everything here.
Similar to Drew Barrymore, you can also check out the inspirational weight loss story of Chrissy Metz as she has lost 100+ Pounds.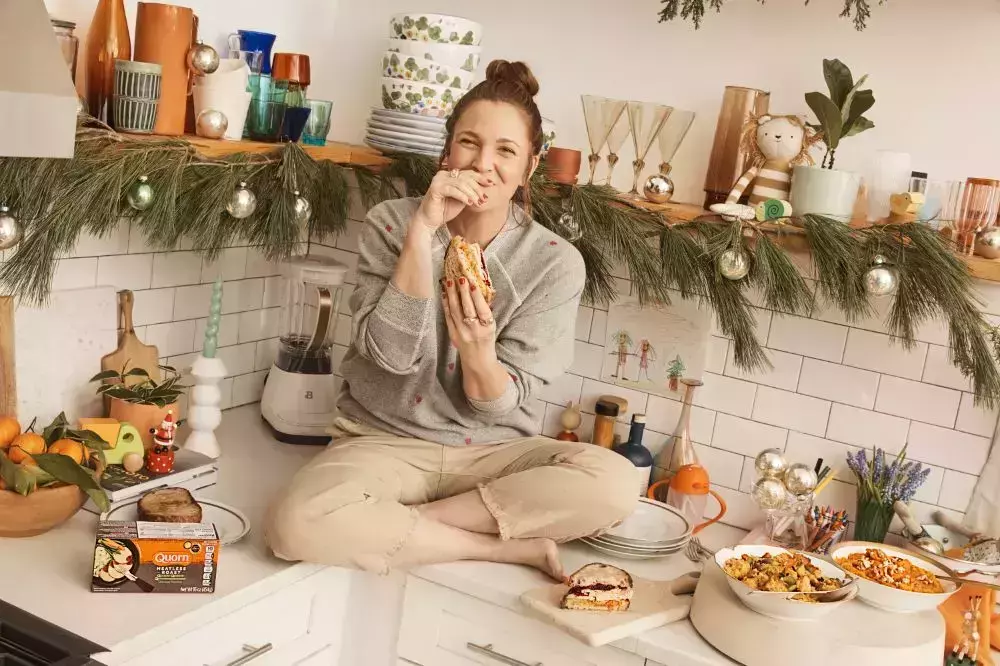 Drew Barrymore Diet
Drew Barrymore has always been very open and transparent with her fans, when it comes to her weight loss journey. She said that it took her a lot of struggles to get in shape after having two kids.
"I have clawed my way there. You can too" the actress says.
Barrymore says that it took her 45 years for discovering herself. She has finally found the right amount of balance and even though "it is not perfect, it is me" she chuckles. She believes that she is exactly where she is supposed to be. Every effective weight lost journey is heavily impacted by the right kind of diet. Drew Barrymore also focused on her diet to get her desired body shape and weight after giving birth to two kids.
Read More: Pauline Chalamet weight loss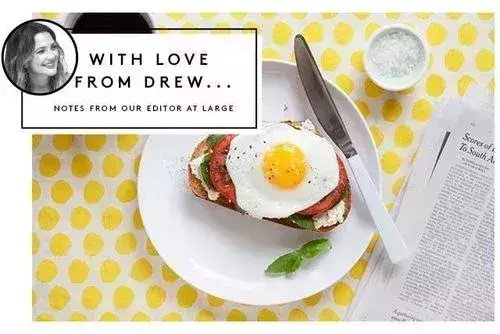 ·  Breakfast
The E.T. star begins her morning with a tall glass of lemon water. She believes this "jump-starts" your body after waking up. She also takes a probiotic supplement every day to keep her gut healthy.
In breakfast, she prefers eating egg sandwich, fruits Or french toast and pancakes. She also loves to eat avocado toasts with salt, pepper. As per Drew BArrymore, the most important thing without which her breakfast would be incomplete would be eggs.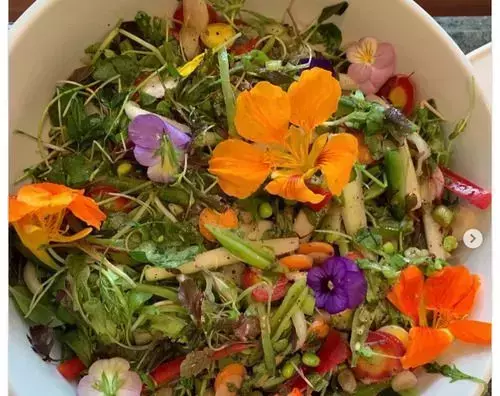 ·  Lunch
Drew Barrymore diet is influenced by her busy working schedule as she has to juggle between her work life and taking care of her kids. Her lunch on the go usually comprises of salad, veggie burrito, sushi or a grain bowl. She sticks to healthy and light meals but sometimes, she treats herself with bread and eggs too. 
· Snacks
Her favourite snacks comprise of veggies with honey and fruit, as well as chips, guac and hummus.
· Dinner
Drew Barrymore is a fan of cooking and she is mastering a lot of vegan recipes. She does add chicken to her meals for an extra dose of protein so she does not follow a strict vegan diet. Some of her dinner options include tacos or salmon and veggies.
When the awesome mom and the fabulous actress is not following a diet, she indulges in pizzas. She follows Kimberly Snyder's recipes and gives it her own twists and tweak. She has been very disciplined with her diet but she often dreams of pizzas and creamy pasta. In one of her Instagram posts, Barrymore thanked Marnie Alton, her trainer, who helped in her mind and body transformation for her Netflix show Santa Clarita Diet.
Read More: Lizzo Weight Loss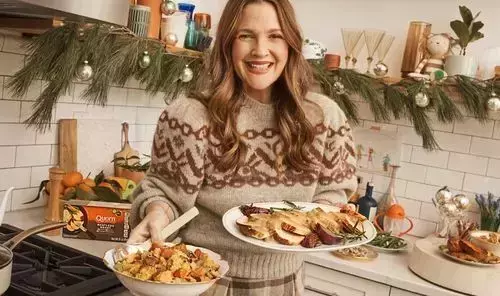 Drew Barrymore has been an advocate of healthy and balanced meals. She says,
I eat pretty clean for the most part, which is hard for me to say about other areas of my life. I'm getting better as I get older. I did not [always] take care of myself. I didn't workout or eat healthy, I didn't take care of myself, I probably drank too much.
Read More: Doja Cat Weight Loss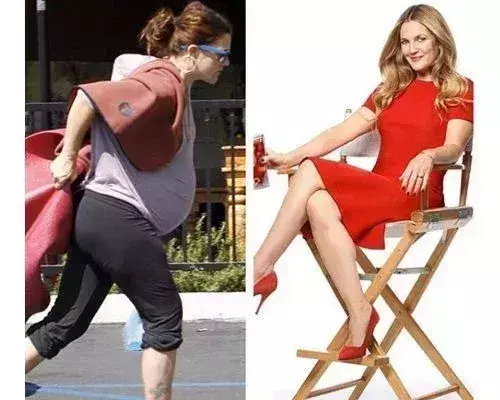 Drew Barrymore Workout

Drew Barrymore often takes to her Instagram to talk about her inspiring fitness journey and transformation. Her 'before' and 'after' pictures of losing 20lbs are phenomenal. She has also shared pictures of how her body has undergone changes after pregnancy. Her drastic physical changes began taking a toll on her mental and emotional health. It was not just her diet but also workout that helped her get in shape.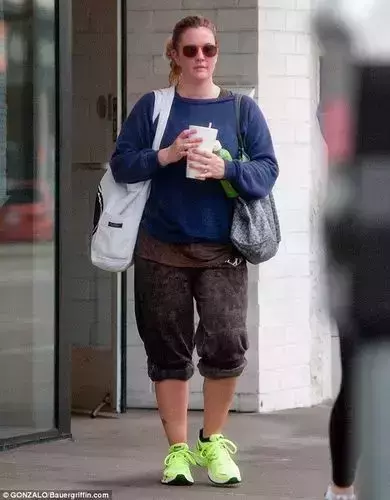 She also states that her all new supremely fit physique, in no way, was easy to acquire. She encouraged a lot of new mothers to work on their mental, physical and emotional well being post-pregnancy.
Apart from a healthy diet, Drew Barrymore weight loss journey is also a great success because of her workout regime. She incorporated exercise in her busy lifestyle.  Pushing herself into the gym was a huge part of Barrymore's weight loss journey which made her stronger and healthier. Here are some key takeaways for you: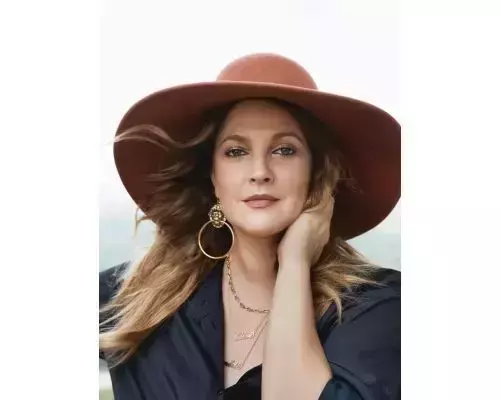 · She focuses on full body exercises which target weights, stretching, abs, bands and cardio.
· When she does not get time for her studio workouts, she attends virtual exercise classes with Taryn Rooney's The Class app.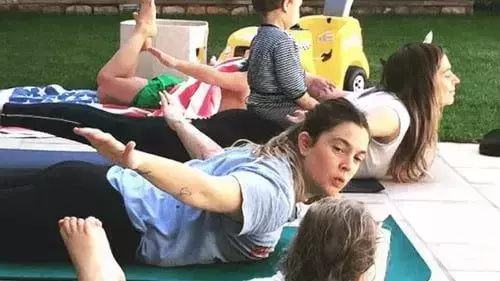 · She also swears by yoga which has helped her slim down while making her mental health better too. It has been extremely rewarding for her. She has been practicing yoga for 25 years and she finds it "incredibly welcoming" for all sizes, shapes, as well as levels of athleticism.
She revealed that it takes her a lot "to look decent". She has to eat right and in proportion wh ile also working very hard on her physical fitness. She advises people to not get fooled by what they see on magazines – the perfect bodies of women right after giving birth is not a walk in the park. Barrymore believes that there is no excuse in today's time to not work out. Even when she is travelling or on the go, the super mom of two does not skip on sweating it out. She also uses music to keep her motivated throughout her workout sessions.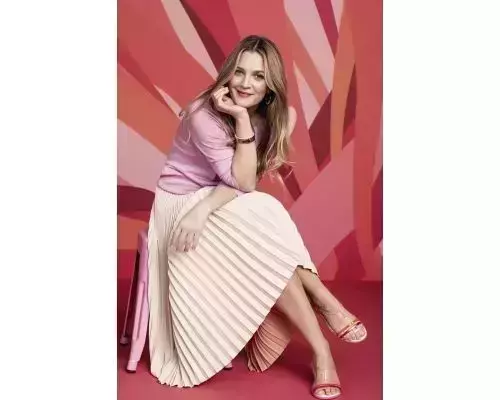 Barrymore's Views on Her Body

After losing a whopping 20lbs, Drew Barrymore revealed that her body weight keeps fluctuating and going "up and down". She finds the rollercoaster of hr body quiet challenging yet beautiful. She is a happy mother of two wonderful kids and she thinks that the sole reason for her being on this planet is only and only for them! She considers it no short of a miracle that she birthed two girls. 
The Hollywood superstar did not even shy away from stating that there have been times when she stood in front of her wardrobe and shed tears. She cried and cried and hated getting dressed. She did not feel good about how her body looked. It took her a lot of time, effort, and work to get the body that she feel confident and comfortable in.
She works hard every day to stay in shape and is an inspiration for people all across the globe.
Related Articles