Kevin James Incredible Weight Loss Story - How He Lost 80 Pounds?
Riya Lisa Ghosh
Updated At 27 Oct 23
Kevin James' weight loss is being talked about all over the internet with questions of how the actor lost 80 pounds in a relatively short period of time. His weight loss journey is truly inspiring. He has left the audience stunned not only through his hilarious comedic talent but also with his incredible transformation. Let's take a look at Kevin James' weight loss experience and process, including his workout routine.  
Kevin James Body Stats
Age: 58 years
Height: 5 feet 8 inches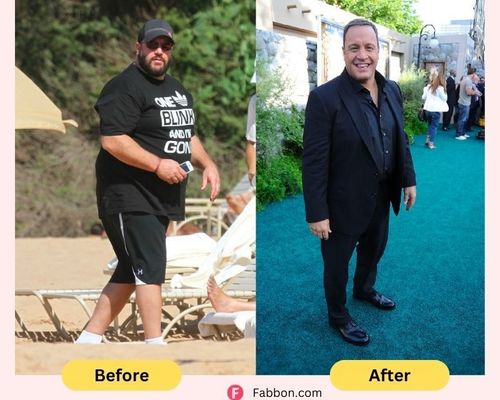 Starting weight: 300 pounds
Weight after weight loss: 220 pounds
One of the best celebrity weight loss transformations stories, we cover how kevin james lost a whopping 80 pounds. Lets begin!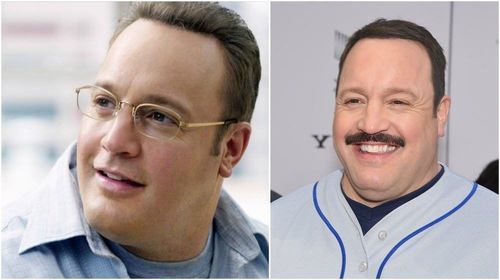 Life and Career 
 
Kevin James is an American comedian, actor and voice actor. He was born in Mineola, New York in 1965. He had begun his career as a standup comedian, before becoming an actor. He has had an impressive career. 

Kevin Jame was greatly passionate about sports, as a kid. He was a football player. After graduation, James attended the State University of New York at Cortland where he played halfback on the varsity football team until a back injury forced him to retire from sports for good. While majoring in sports communication, he found his true passion in life, which was comedy. 
I came home one summer and wanted to do something different. So I tried out for a small community theater play out in Shoreham-Wading River, and I got a small comedic part. I had no idea how to act, but I just did it. And i fell in love with the live audience response.
Also Read: Randy Jackson weight loss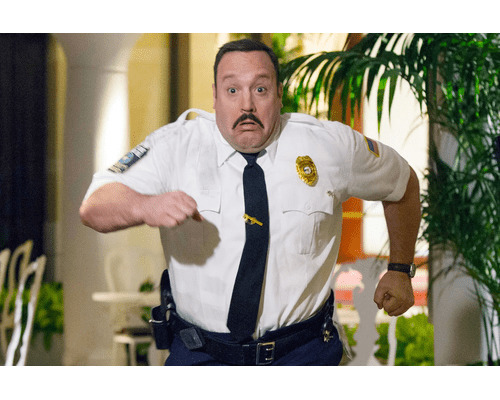 His career in comedy and acting wasn't an instant success. He spent 10 years at the Long Island Comedy Club trying to make a living. It wasn't until 1989, when his career took a turn and he was offered his first solo gig at the East Side Comedy Club. 

His comedy career was on the rise, and once James established himself, he became a frequent comedian on several late-night talk shows, including The Tonight Show with Johnny Carson. In the 1990s, he made several appearances on the sitcom Everybody Loves Raymond. 

In 1996, the first season of The King of Queens was released. James was the lead actor. Although he did not feel that he was set to be a star, the show soon came to be one of James' most famous works. 
I was definitely the weak link for sure as far as acting was concerned on the show. Leah and Jerry had done a crazy amount of things. Leah had done so much stuff. It was my first gig. I learned a lot through it. 
Also Read: How David Harbour Lost 80 Pounds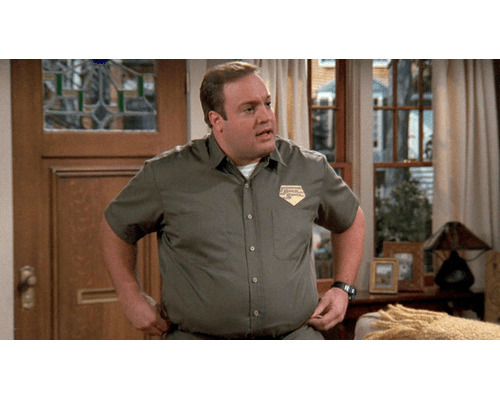 During the duration of The King of Queens, 1998 to 2007, James received numerous further parts as a result of the series, which was nominated for a Primetime Emmy in 2004 for Outstanding Lead Actor in a Comedy Series.

James co-starred with Will Smith in the 2005 film Hitch, and he later appeared on-screen with his friend Adam Sandler in the Grown Ups films as well as I Now Pronounce You Chuck and Larry. He also made appearances in 2009's popular films Zookeeper and Paul Blart: Mall Cop. 
Also Read: How Simon Cowell Lost 60 Pounds
  
Marriage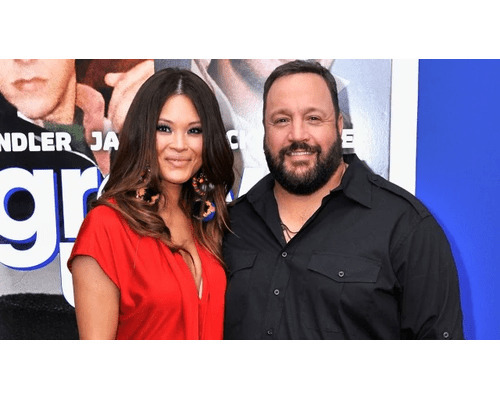 In 2001, Kevin James and model and actress Steffiana de la Cruz met on a blind date. Before James proposed, the two of them dated for two years. At St. Edward Catholic Church in Dana Point, California, the couple exchanged vows in 2004. Currently, the couple is parents to four kids, the eldest of whom, Sienna Marie James, was born in September 2005.
How did Kevin James gain weight? 
The actor has experienced weight fluctuations throughout his life. James used to be an athelete and his training stopped after he suffered a major injury. His weight increased to almost 300 pounds before he decided to decrease the same. His weight gain can be contributed by a number of factors over time:
Also Read: Seth Rogen Weight Loss Story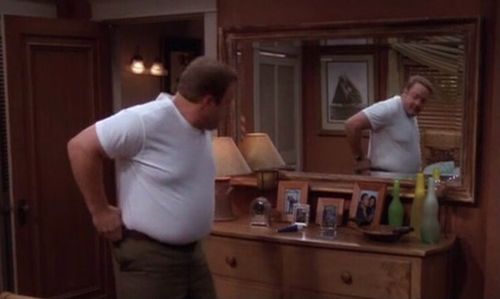 1. Idle lifestyle and unhealthy eating habits 
Genetic factors, dietary choices and childhood eating habits can be a huge factor. 
2. Metabolism 
Metabolic rate plays an important role in how one's body processes and burn calories. Individuals with slower metabolism find it easier to gain weight. 
3. Hormonal Factors 
Emotional well being and hormonal changes can largely impact health. 
4. Injury 
Injuries can lead to weight gain as they have a significant impact on a person's physical activities. This factor has highly resonated with James' life. 
5. Genetics 
Some people have the genes of a slower metabolism or a history of carrying more weight. 
Also Read: Melissa Peterman Weight Loss
Weight Loss Journey - Workout and Diet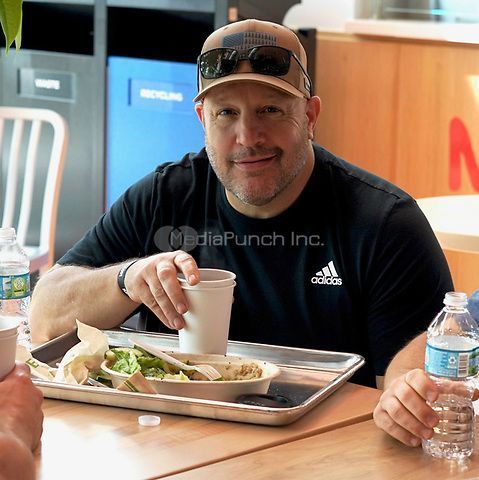 Kevin James is dedicated to what he does, and the reason why he lost 80 pounds, says it all. He weighed almost 300 pounds when he starred in the film Here Comes the Boom, where he played a high school science teacher. That's when things started to change. For the character, James had to lose 80 pounds and gain muscles. Thus, began his weight loss journey. 
James worked with MMA trainer Ryan Parsons to shed the weight.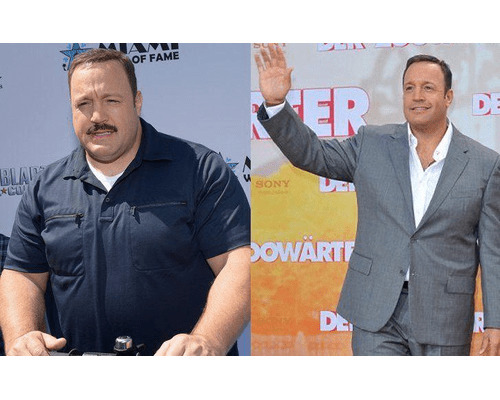 His weightloss routine was a carefully selected process for optimum results. 

Kevin James weight loss regime included a low carb diet and daily exercise. His workout consisted of boxing, kick boxing, wrestling and jiu jitsu techniques. He took his weight loss as a challenge and ensured consistent progress. These activities contributed to his cardiovascular endurance. 
James started working out, and it wasn't the easy, calm workout you could imagine. Even though he had a busy schedule he was determined to lose weight, and even though he was travelling, nothing stopped him. - Parsons. 
Running up and down hotel stairs or through a town he was passing made up his hour-plus long exercises, or he would rent a bike for an hour, when he was not near the gym.
"This is the secret to anyone's successful workout. It's too simple to quit if you don't know why you're doing something and have a specific objective in sight," Parsons says.
Also Read: Rebel Wilson Weight Loss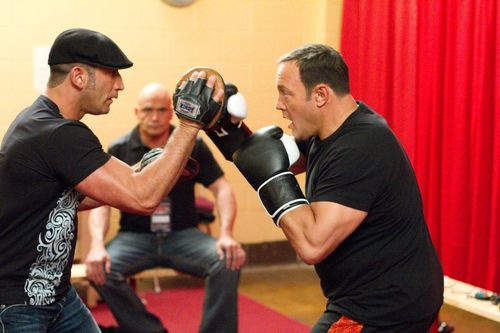 His exercises also included high intensity interval training. This comprehensive approach enabled James to maximise calorie burn, boost his metabolism, and foster the development of lean muscle mass, all pivotal factors in his weight loss journey. 

Keeping in mind the significance of core strength, James did push ups, sit ups and utilised medicine ball exercises. These helped him shed weight along with strengthening his muscles and developing a toned physique.
I got into such good shape for the movie, for me — losing 80 pounds — so I was able to do all of those scenes in the ring without sustaining any injuries. 
His workout plan included training in areas of stamina, coordination, flexibility and core strength. Performing bodyweight exercises helps in weight loss by both strengthening the muscles and cutting fat. 
Also Read: Zac Efron Diet And Workout Routine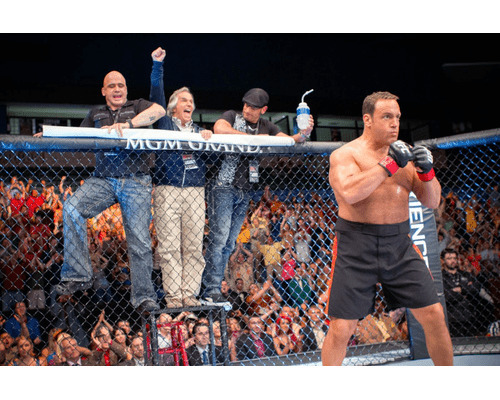 His low carb diet eliminated all processed sugars and incorporated fruits. To achieve the desired body, he kept his calorie count in check. The diet benefitted in : 
1. Controlling insulin levels
2. Maintaining muscle development and repair 
3. Supplying vital nutrients 
4. Generating hormones and energy
5. Absorbing fat soluble vitamins 
Here are some key points about a low-carb diet that kevin james followed: 
Restricting Carbs:

Low-carb diets often require some form of restriction on the consumption of carbohydrates. 

Foods to Avoid Or Limit:

This involves restricting foods such as sugary drinks, candy, pastries, bread, pasta, rice, potatoes, and some fruits.

Consumption of Protein:

You will need a lot of protein to sustain your muscles and improve weight loss. Dairy products, meat, poultry, fish, and eggs are all potential sources of protein. 

Healthy Fats:

A low-carb diet is all about eating healthy fats, such as those found in avocados, nuts, seeds, coconut oil, olive oil, and fatty fish. 

Non-starchy Veggies:

Try to shift towards non-starchy veggies such as leafy greens, broccoli, cauliflower, zucchini, and bell peppers. 
Here's the astonishing before and after picture :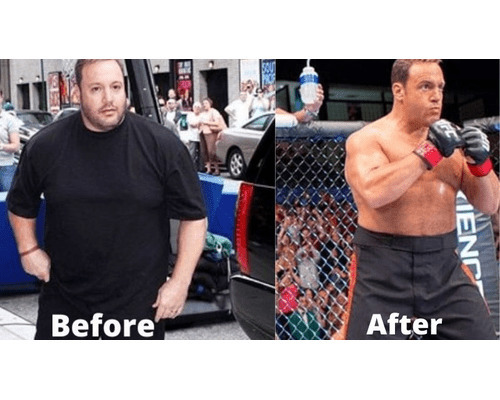 Kevin James Before And After Weight Loss
Despite the fact that Kevin James may not be in as good of shape as he was for the boxing movie, his effort to lose weight is an encouragement to all. The well-known actor and comedian has shown that everything is possible if you put your heart and soul into it.   He lost weight not only in dedication to the movie character but also for his will to opt for a healthier lifetsyle. 
Read More: Charles Barkley weight loss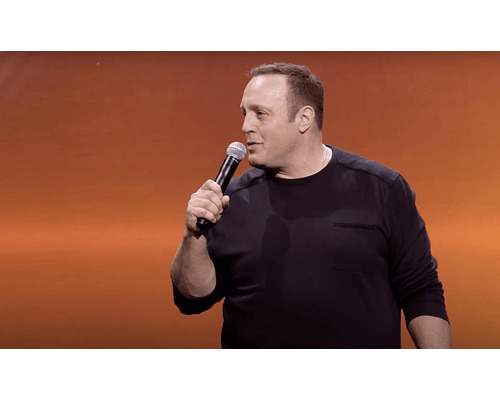 Losing weight requires a calorie deficit. It's up to you whether you make the deficit through your food or your exercise regimen. Eating nutritious, well-balanced meals with more protein, healthy fats in moderation, fewer carbohydrates, and lots of leafy green vegetables usually helps those who are attempting to lose weight.
Kevin James lost weight through a balanced combination of good food and exercise. His weight-loss strategy was successful since it involved living a balanced life.
At the end of the day, its all about feeling good about yourself. And we sure hope Kevin James is doing so too. 
Also Read: Jake Gyllenhaal Weight Loss
Kevin James - Weight Loss FAQs
Q. How much weight did Kevin James lose? 
He lost a whopping 80 pounds. 
Q. What diet did Kevin James follow during his weight loss regime? 
Kevin James went on a low carb diet. He focussed on muscle development, nutrient supply and raising insulin levels. He mostly avoided food with sugar in it and fast food. He increased his protein intake and shifted towards eating non starch vegetables, which enhanced matabolism and absorbed fat soluble vitamins. 
Q. How much does Kevin James currently weigh?
Currently, Kevin James weighs around 220 pounds. 
Q. Does Kevin James still workout?
Although his shape is not the same as it was when he first lost 80 pounds, he still takes few measures to maintain a certain weight and wants to get back in shape again because it made him feel healthy and stress free. 
Q. Does Kevin James have a family? 
Kevin James married model Steffiana de la Cruz in 2004. They have four kids. 
Q. Did Kevin James only lose weight for the movie? 
While his dedication towards his career led him to lose weight for a character, his desire towards a healthier lifestyle as a driving factor towards losing weight cannot be ignored. 
Related Articles