Melissa Peterman Weight Loss : How She Lost 60 Pounds?
Shalu Bhati
Updated At 04 Oct 23
Want to know more about Melissa Peterman weight loss and her inspirational journey?
Melissa Peterman started her career with a small role in the 1996 crime film, Fargo. She has since then been a part of over 30 TV programs and has become a popular name in American households. She is especially known for her roles in sitcoms like Reba and Baby Daddy. Melissa is an amazing actress and comedian but that's not the only reason she makes the news. Her weight loss continues to be a talking point. It is speculated that she has lost about 60 pounds.
What made Melissa think of weight loss? How did she achieve it? Let's find out exactly what led to Melissa Margaret Peterman weight loss and why her weight loss journey can be an inspiration to many.
We have specifically covered the following:                     
- Melissa Peterman Weight Loss Journey
- Her Diet
- 5 Melissa Peterman Weight Loss Tips
- FAQs On Weight Loss
Melissa Peterman Profile
Weight Before - 208 pounds
Weight After - 148 pounds
Weight Lost: 60 pounds
Net worth - $8 million
Age - 52 years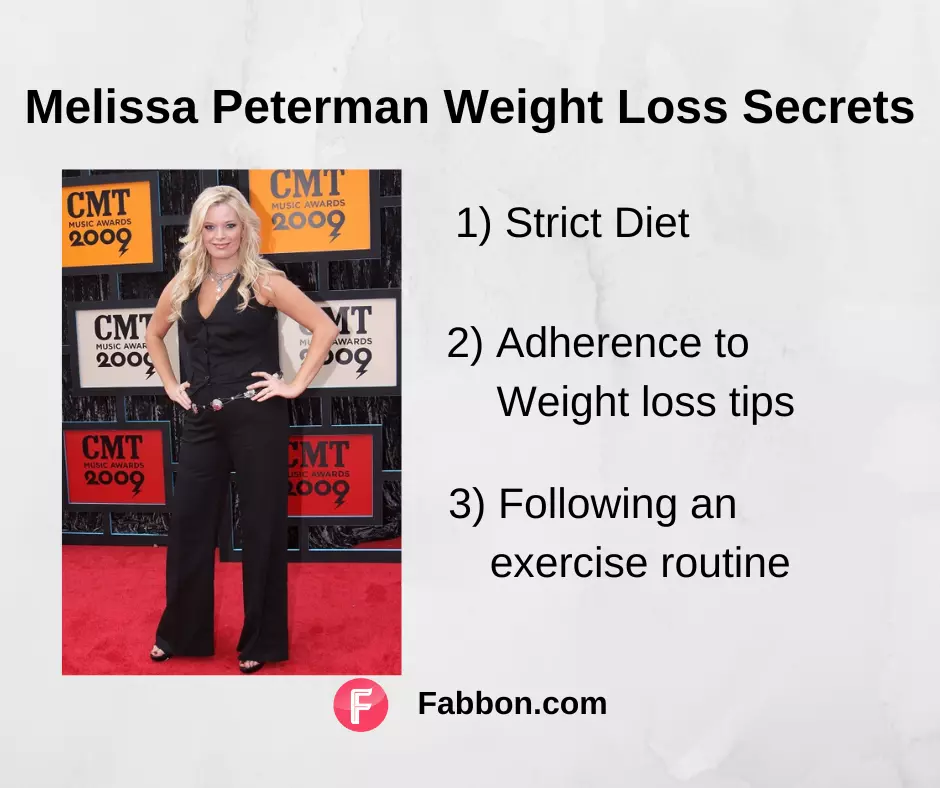 Melissa Peterman's Outlook Towards Weight Loss
Whether it was Barbara Jean in Reba or Bonnie Wheeler in Baby Daddy, we have loved Melissa Peterman every time she graced the screen. She is a talented comedian and actress. If you pay attention to her appearance, especially her weight, you would notice that it has fluctuated throughout her career. She has both gained and lost weight. But since she is almost 6 feet tall, she still "looked like a football player" even at her smallest size.
Melissa has never had to worry about her weight. She even considers herself lucky that nobody in the industry asked her to change how she looked. Melissa said the following in an interview: "I've been very lucky that I've been on TV, and I've been a lot of different sizes and ages. I've been pregnant and fake pregnant. I've been at a point where I felt healthy and like how I looked…and there's been times where I haven't. I have been really lucky that I've never not worked or been told I have to change what I look like to be on TV."
Melissa has always loved herself and her body no matter what size she was. Despite the constant pressure that women have to face today regarding their appearance, the number on the weighing scale never really bothered her. That's exactly what it was to her—an insignificant number with no bearing on how she looked at herself.
How Melissa Peterman Gained Weight?
Melissa was already on the heavier side and then she was also pregnant with her first child with husband John Brady. Her weight gain mirrored the typical experience of many women during pregnancy, as her body underwent the natural changes associated with expecting a child.
Why Melissa Decided To Reduce Weight?
Melissa Peterman's motivation to lose weight was driven by the transformative experience of motherhood. Embracing her new role as a mother, she recognized the need for a healthier lifestyle to better care for her baby.
Her desire to shed excess weight was not just about personal appearance but primarily about enhancing her physical capabilities, particularly the ability to lift and care for her child more comfortably and effectively. This maternal instinct and commitment to her baby's well-being served as a powerful catalyst for her weight loss journey.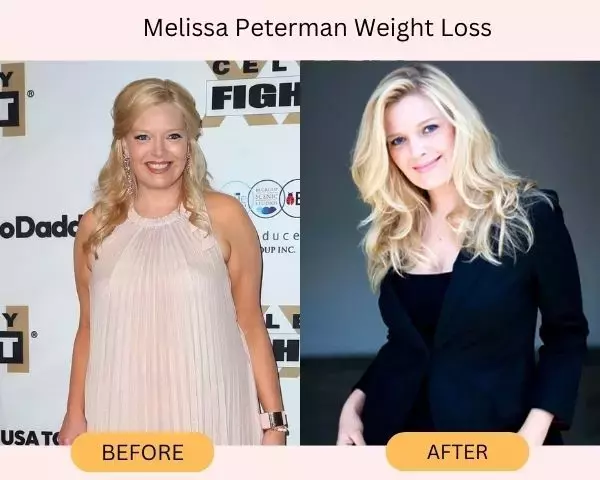 When Was Melissa's Weight Loss Noticed?
Melissa Peterman's weight loss became a prominent topic of discussion when her character, "Barbara Jean", made a striking appearance on the television show "Reba," exclaiming, "I'm here and I'm skinny." The stark contrast in her appearance, with a noticeably slimmer and svelte figure, captured the audience's attention as she had lost 60 pounds and appeared different.
This marked the moment when Melissa Peterman's transformation became widely noticed and sparked discussions, as viewers were intrigued by her dramatic change in physique, prompting curiosity and admiration.
While celebrities often have access to quick weight loss solutions, it's important to note that Melissa did not opt for surgical procedures or weight loss medications. Instead, her journey to weight loss was achieved through the conventional approach of a balanced diet and regular exercise, showcasing her commitment to a healthier lifestyle.
She has lost about 60 pounds with the help of a healthy balanced meal and proper exercise. She has worked hard and feels amazing like always. Let's find out how she was able to shed such a significant amount of extra pounds when she was preparing for her role of Barbara Jean in Reba.
Also check out Kylie Jenner weight loss and Kim Kardashian weight loss details as both of them lost 30+ pounds through diet and exercises!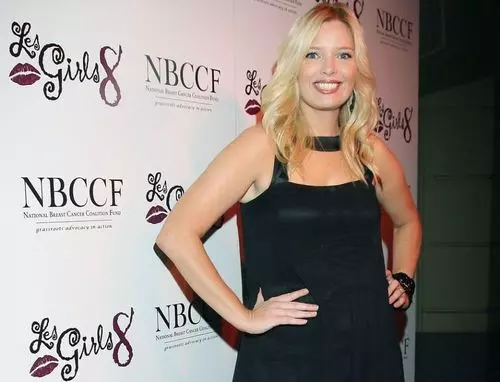 Melissa Peterman Weight Loss Diet
Healthy eating has played a major role in Melissa Margaret Peterman weight loss. She focuses on eating a healthy and well-balanced meal. Her diet is high in proteins and fibers while having low amounts of carbs, sugars, and fats. She has not eliminated any of the foods from her diet but eats everything in moderation.
She is also an amazing cook and has grown up seeing her mother cook delicious healthy meals. This has led to her being adventurous in the kitchen. She loves cooking and prepares meals which make her nostalgic about her home.
"My mom was a good cook. We had a family dinner every night, and I just absorbed it. Plus I married a guy who loves to experiment in the kitchen," said Melissa on her inspiration behind cooking. She further added, "I gravitate to recipes and flavors that remind me of home in Minnesota. Is nostalgia eating a thing? I think it should be."
Melissa has a very busy schedule and says it often becomes difficult to be able to prepare healthy meals daily. But with her experience in the kitchen, she somehow manages.
Also check out Seth Rogen weight loss and Rob Kardashian weight loss details as both of them lost significant weight through strict diet and exercises!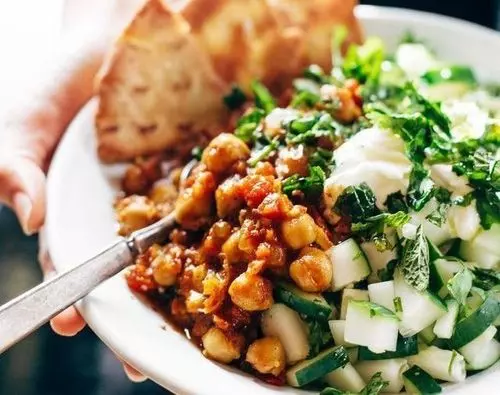 Melissa Peterman Diet Plan
Following is the rough outline of the Melissa Peterman diet:
Breakfast – An organic egg white omelet with fresh spinach, side of turkey bacon, fresh fruit smoothie
Lunch – Lentil soup with some tomatoes and cheese, any whole grain-based dish
Snacks – Apple with peanut butter
Dinner – Any vegan dish
Melissa likes to eat and sneaks in ice cream, cookies or pizza here and there. It doesn't affect her diet much as she can cook most of her snacks in her kitchen using healthy ingredients.
Also check the inspirational Adele weight loss and Melissa Mccarthy weight loss stories. Melissa lost a whopping 70+ Pounds and has been an inspiration to many!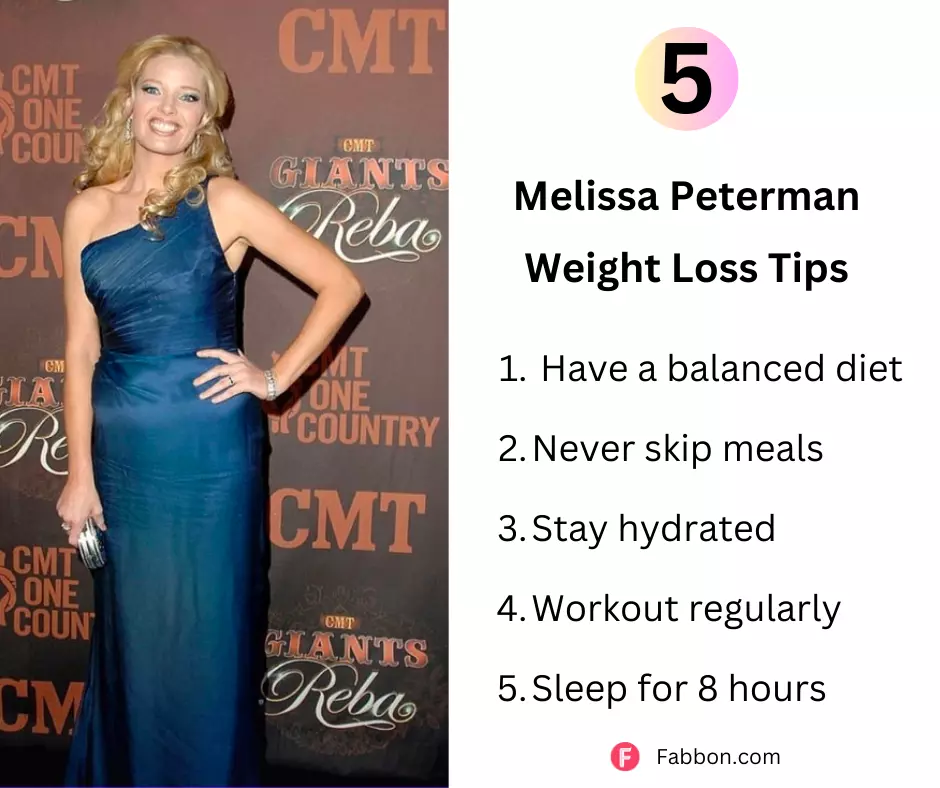 5 Popular Melissa Peterman Weight Loss Tips
Though there are various secrets to Melissa's weight loss, however, she recommends going for the following 5 weight loss tips to ensure that one loses weight the right way. Additionally, it will be easier to maintain the reduced weight once these tips are followed.
1) Balanced diet - Monitor your diet for effective weight loss. Replace unhealthy junk food with nutritious healthy alternatives.
2) Never skip meals - Breakfast is the most important meal of the day. It is not wise to skip it. No matter how busy you are, sneak in at least a fruit and eat it on the go.
3) Adequate sleep Is a must - Sleep for at least eight hours and don't shy away from napping during the day. Your body needs proper rest.
4) Stay hydrated - Drink water throughout the day as it will aid in flushing out the toxins as well as keep you feeling full and prevents excessive eating.
5) Workout regularly - Take the exercise seriously. See what works for you and stick to it.
Melissa also feels that one should not opt for any short cut methods to lose weight. She recommends going for natural weight loss methods as they are healthier and don't bring any harm to the body.
3 Key Changes Melissa Implemented
The Reba actress Melissa Peterman made several changes to her diet and daily schedule.
She switched to a healthy breakfast which she considered the most important meal of the day. She always made sure to start her day with an organic egg white omelet, spinach and smoothie.
She made sure to always eat the diet high in fiber and Low on carbs and sugar.
She made sure to stick to her fitness regime and even hired a personal trainer.
Do check out Meghan Markle diet and exercise schedule and the tips she followed to reduce weight - Naturally!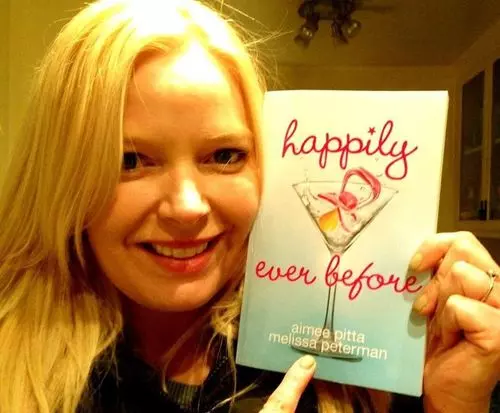 Melissa Peterman Fitness Routine
Aside from her diet, Melissa Peterman also switched her exercise routine. Her goal was not weight loss but strength building. Though much has not been revealed, it is speculated that the Melissa Peterman Fitness routine comprises a mix of cardio, bodyweight exercises and strength training. It is also speculated by many fans that she also might have opted for HIIT exercises which resulted in her gradual weight loss. Melissa doesn't like going to the gym and knows how easy it is to give up on it. This is why she took assistance from her trainer. She says that with gymming, there is no one to check if you go to the gym or not. But a personal trainer changes such a situation.
Melissa leads an active lifestyle. She has two dogs and is often seen walking them. She also goes on many fun-filled camping trips and holidays with her family. She loves her son and is a big part of his life. She sometimes takes the chaperoning responsibility for the school field trips.
Melissa has loved and embraced her body despite her size or shape. And this hasn't come easy. She too has felt the pressure of the industry and society. But it was her perseverance that kept her going. Just like her character Bonnie, Melissa is bold and self-confident. She is an inspiration to women struggling with their body image. For her, age, size or weight is not an issue. She says that she plays funny characters and she is funny. That's all that matters. She says, "…I'm funny and I play funny characters, so it doesn't matter if I'm not a size two or I may have some crow's feet or whatever. Beauty is really about confidence."
This quote goes on to show how Peterman won't let any negativity get her down and this is why her journey is so inspirational.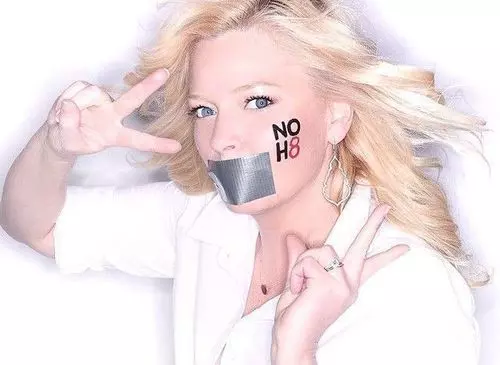 Frequently Asked Questions
Q. How did Melissa Peterman lose weight?
Melissa lost about 60 pounds by monitoring her diet and following a rigid exercise regime.
Q. What are Melissa Peterman weight loss secrets?
A healthy diet, 8 hours sleep, proper workout routine, not following any shortcuts for weight loss, staying hydrated and having regular meals have been some of the secrets to Melissa Peterman weight loss.
Q. What is Melissa Peterman height and weight?
Melissa Peterman's height is 178 cm and her weight is 67 kg.
Q. Who is Melissa Peterman husband?
Melissa Peterman is married to John Brady who is also an actor and has a 17-year-old kid with him.
Q. Which are the most popular weight loss tips from Melissa Peterman?
Stay hydrated, sleep well, eat healthily, take exercise seriously and there are no shortcuts to health are some of the most popular weight loss tips from Melissa Peterman.
Q. What were Melissa Peterman's preferred snack and lunch options?
Melissa prefers her potato chip cashew cookies as a snack option and opts mostly for soups loaded with vegetables as lunch.
Q. How old is melissa peterman?
Melissa Peterman was born on 1 July 1971. She is currently 52 years old.
Q. Did Melissa Peterman have a baby?
Yes, Melissa and John Brady (her husband) have a son - Riley David Brady. He was born on 20th October, 2005 and is currently 17 years old.

Q. What is the net worth of Melissa Peterman?
Melissa Peterman's net worth is $ 8 million.
Q. What were the important Melissa Peterman weight loss tips?
Melissa's popular weight loss tips include the following:-
1) Balanced diet - Having a proper diet which comprises of carbs, proteins and all the nutrients is an absolute must. Finalize a diet plan and stick to it.
2) Never skip meals - Have small portions but never skip a meal.
3) Adequate sleep Is a must - Our body needs rest so make sure to sleep 8 hours everyday.
4) Stay hydrated - Drink water throughout the day and keep the body hydrated. This helps to remove toxins.
5) Workout regularly - Plan your exercise routine and stick to the same.