25 Best Long Curtain Bangs For 2023
KRITIKA GUPTA
Updated At 11 Nov 23
Curtain bangs are bangs that frame both sides of the face. Such bangs are shorter on the inside and gradually grow longer on the outside. Curtain fringe is typically center-parted. Long curtain bangs are a great way to spice up your luscious locks for a party queen look or to make your everyday pony appear more interesting. Curtain bangs look great with both long and short hair and are worth considering if you want to make a big change with little effort. Are you ready to be inspired? Let's get started!
25 Best Long Curtain Bangs
1) Messy Curtain Bangs
Long curtain bangs can take long blonde tresses to the next level. Messy curtain bangs make this long layered haircut look really hot, adding drama and a distinct flirty vibe.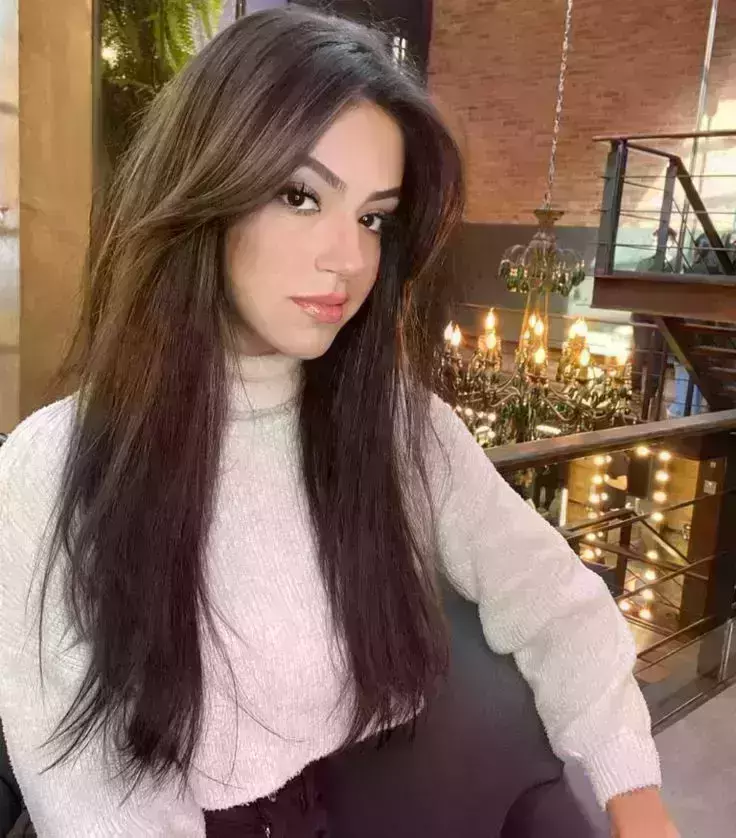 2) Soft Curtain Bangs
These long curtain bangs blend in with the rest of the hair, framing the face and emphasizing the woman's delicate facial features. If you want to recreate this look, keep in mind that it's not just the shape of the hair that makes it shine.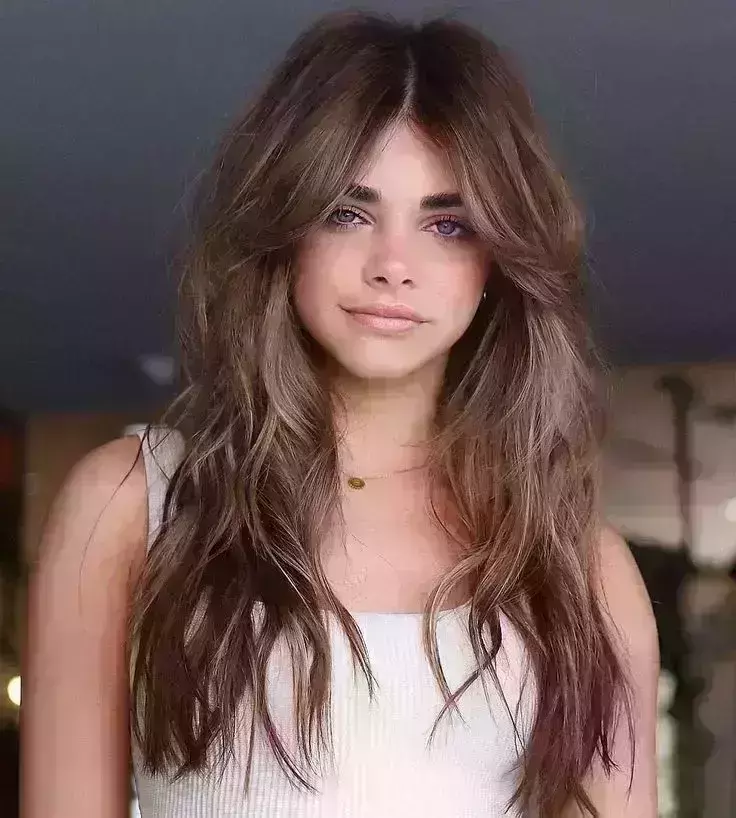 3) Long Curtain Bangs On Wavy Hair
If you want to update your long hair without losing its length, try a long curtain fringe. Long bangs add a fresher, more interesting look and work particularly well with wavy hair. Add highlights that complement your skin tone for a more powerful refreshing effect.
Looking for inspiration for short curtain bangs? Do check out our guide as we list 25 stylish hairstyles trending this year.
4) Long Feathered Curtain Bangs
A feathered cut and feathered curtain bangs that frame your face are an unmistakable match. This stunning combination adds movement to long hair and makes it look more voluminous. Curve your bangs out for a super chic diva look, and the rest will stay inside.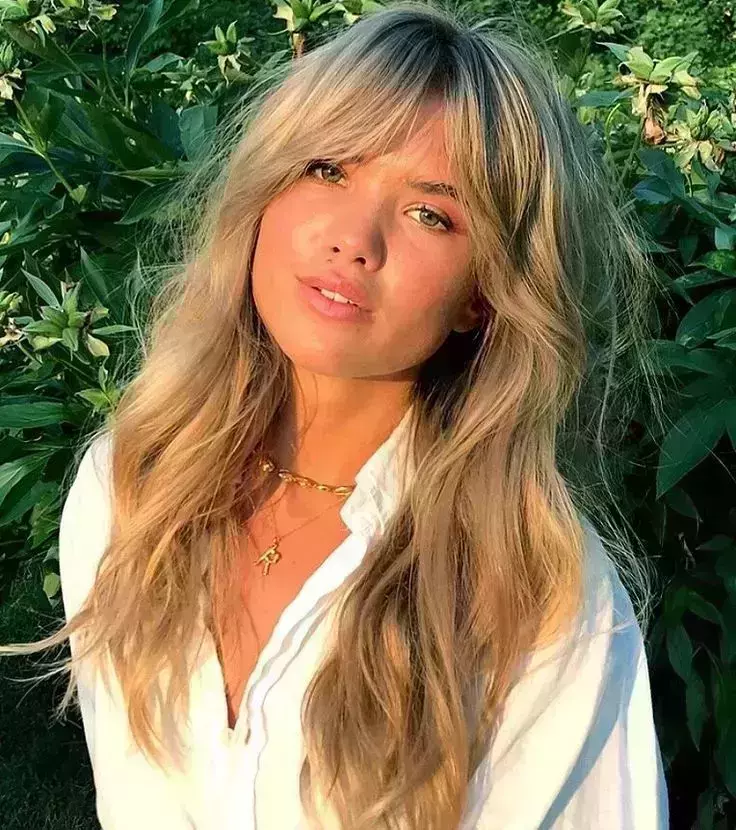 5) Curtain Bangs with Highlights
Curtain bangs may include highlights that draw attention to your eye color. This hairstyle appears current and effortless, making it suitable for both work and play. If you are looking for more inspiration for shoulder length hairstyles, then do check out our guide as we list 50+ stylish and trending options for this year.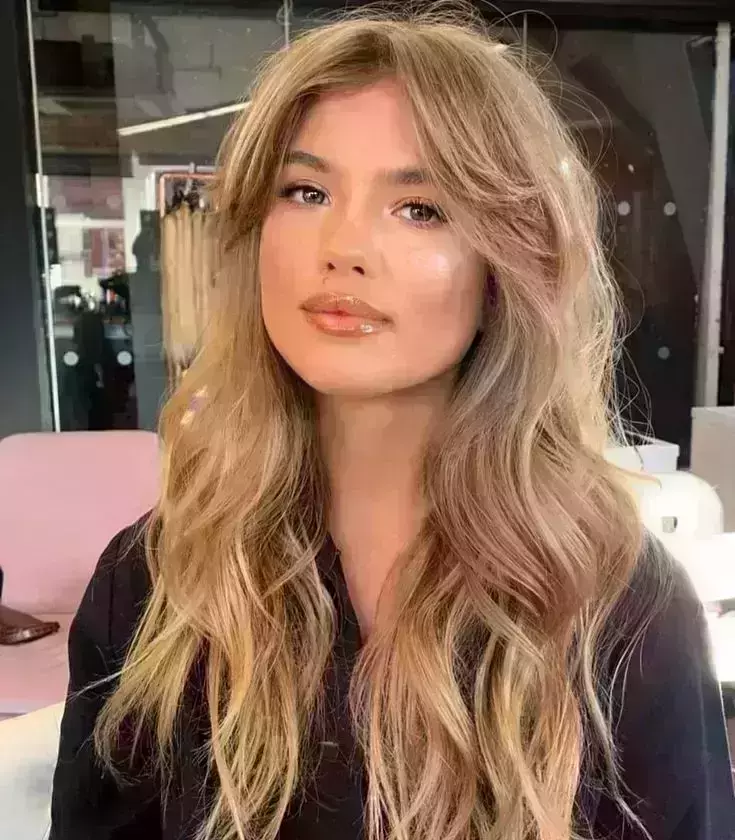 6) Long Flipped Curtain Bangs
Universally, long curtain bangs are in. Any competent hairstylist is aware that every client can have exactly the right shape for these kind of bangs. When properly trimmed and styled, they complement the person's facial structure and sense of fashion.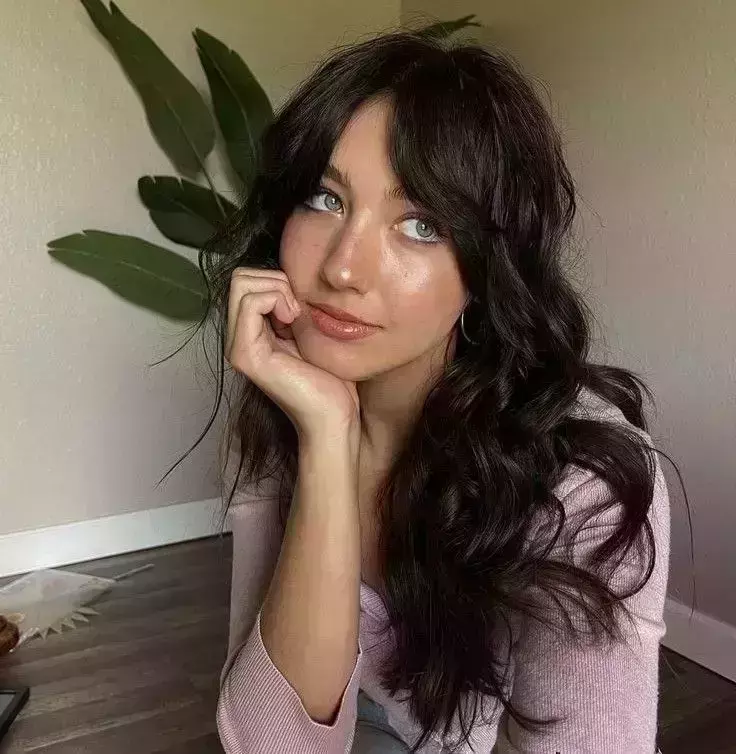 7) Hot Mess Curtain Bangs
When you're pressed for time and want to style your hair, these inventive messy curtain bangs are a great compromise. To get the stylishly carefree look, give your hair a little curl and shake it out. One can also opt for long bob haircut as it looks stunning for slightly shorter hair.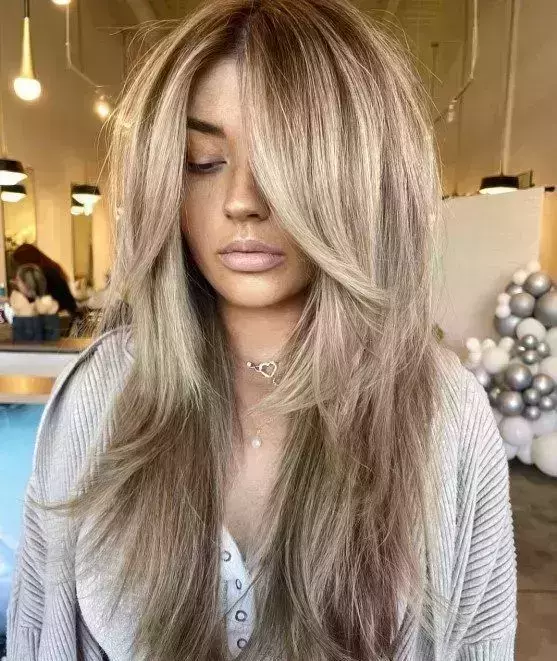 8) Blonde Locks with Step Layers
To achieve this stunning hairstyle with lots of movement and volume, you will undoubtedly need to layer your hair heavily in the front and have at least a blowout. Blonde balayage hairstyle can be another excellent option as well.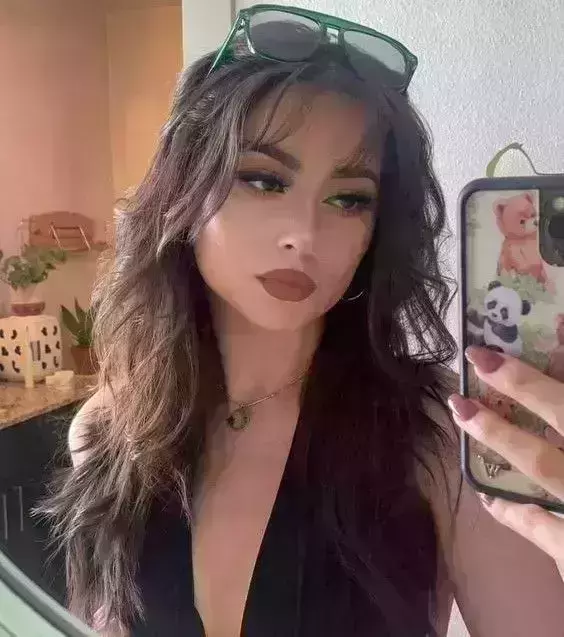 9) Face-Framing Wispy Curtain Bangs
Any length and style go well with wispy bangs because they are so adaptable. They also draw attention to cheekbones and eyes. A square face shape is framed by these long hair and wispy curtain bangs.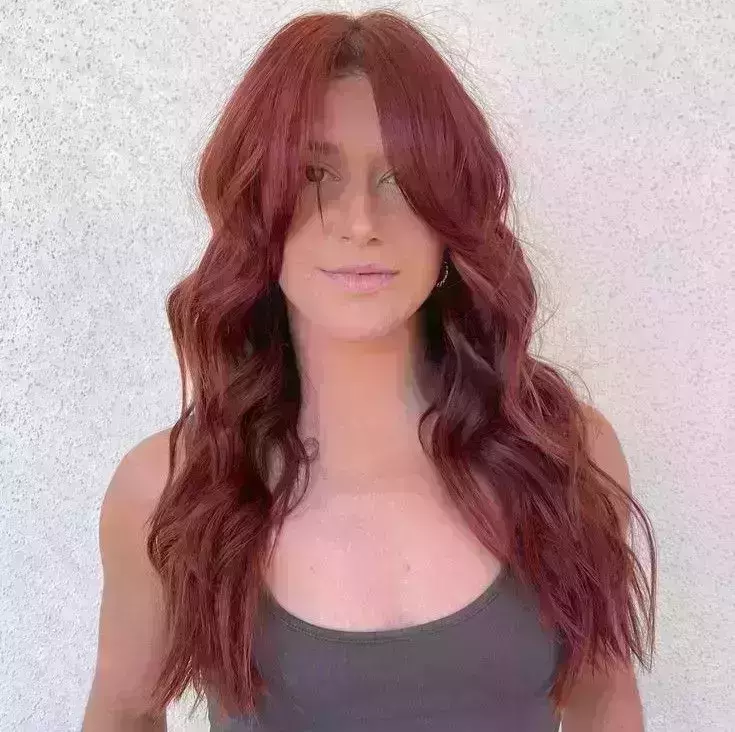 10) Copper Red Long Layers with Curtain Bangs
Women who want to add a lot of movement to their hair can consider long layers with curtain bangs. Long curtain bangs frame the face and add layers. They manage to maintain the longer length while drawing interest and attention to the face. To look extremely stylish, go for a new hairstyle like a red balayage or a copper hair color.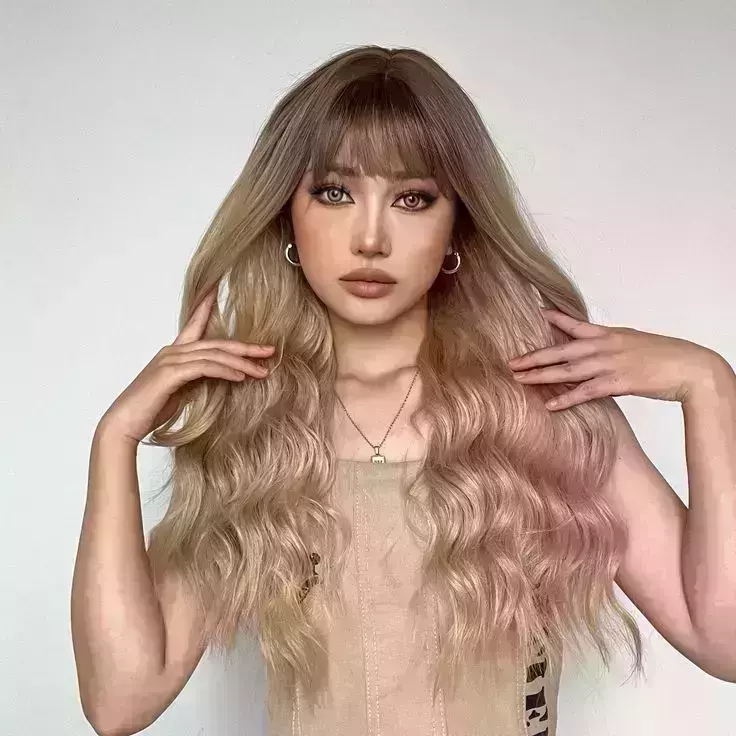 11) Long Curtain Bangs and Beach Waves
Light curtain bangs easily add volume around the face when worn with long hair. To get instant movement, ask for lighter curtain bangs with long hair on faces that are longer. To add volume, women don't always need to chop off all of their hair. For a unique look without making too many drastic changes, curtain fringe is a fantastic choice.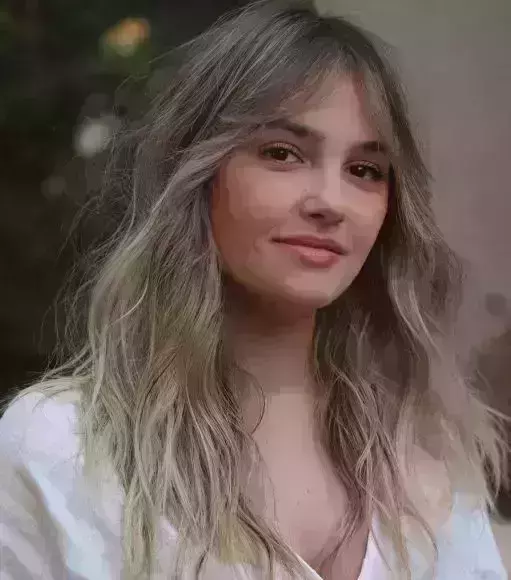 12) Sweeping Long-Feathered Curtain Bangs
Long curtain bangs with feathers are a stunning and distinctive accent to any hairstyle. Soft curtain fringe accentuates your best features, fits any face shape, and requires very little upkeep. A broad face shape can be narrowed with longer, sweeping bangs.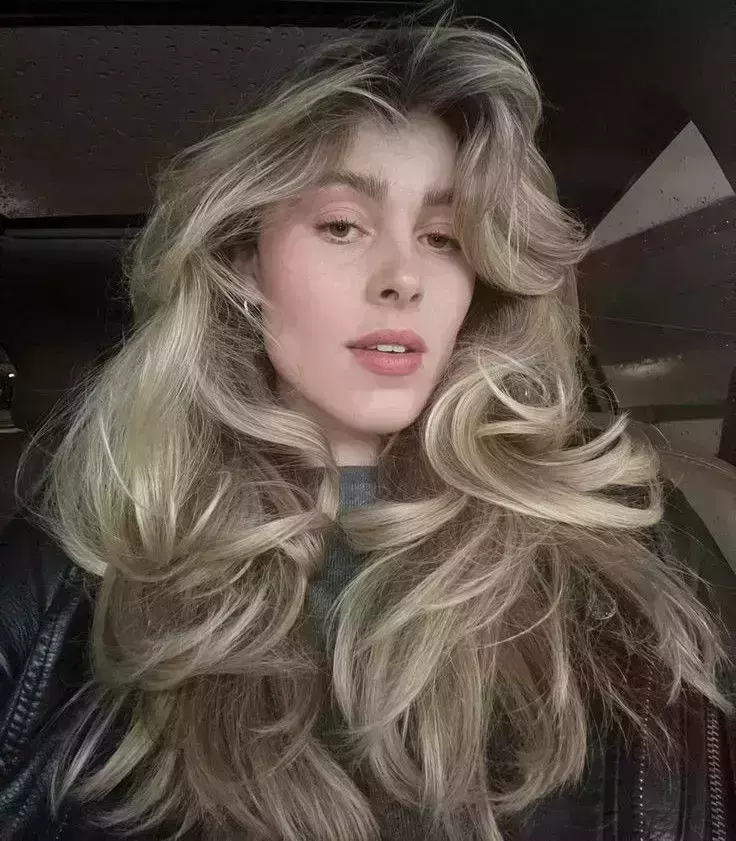 13) Long Curled Curtain Fringe
A lengthy curtain fringe with curls radiates sophistication. Adding a bang is one of the best ways to give your haircut some excitement The curtain fringe will accentuate cheekbones and eyes while adding shape.
Looking for more inspiration? Check out our guide to find out shoulder length haircut with bangs as these are trending this year.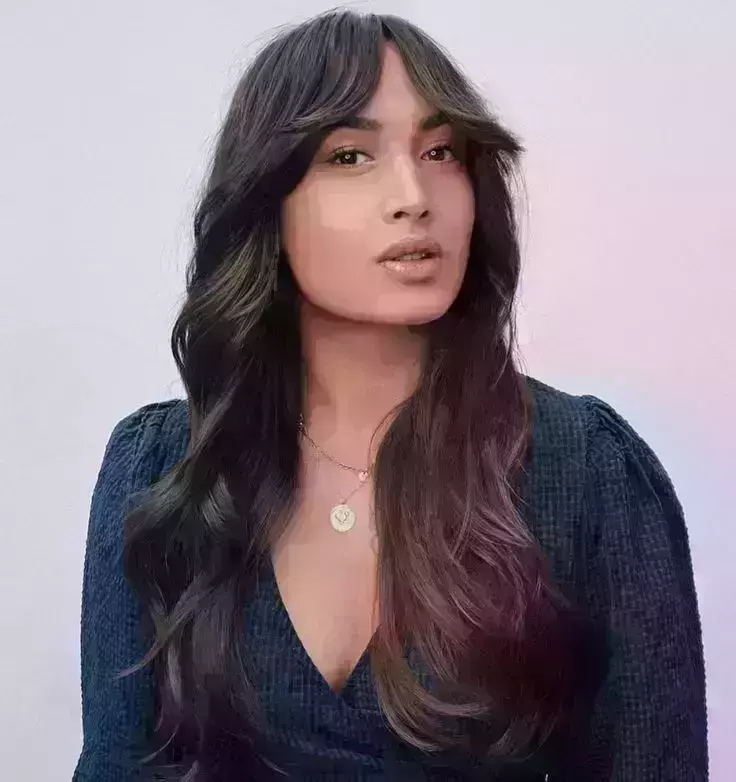 14) Curtain Bangs Side Part
Curtain bangs can effortlessly and attractively frame the face because they are frequently parted in the middle. Nevertheless, the look can be worn in a variety of ways, which is part of its appeal. To make your hair stand out more on one side of your face, try curtain bangs with a side part. With its universally flattering finish, this contemporary take on the haircut can give the appearance of a longer, slimmer face. One can also opt for a butterfly haircut as it looks stunning on long hair.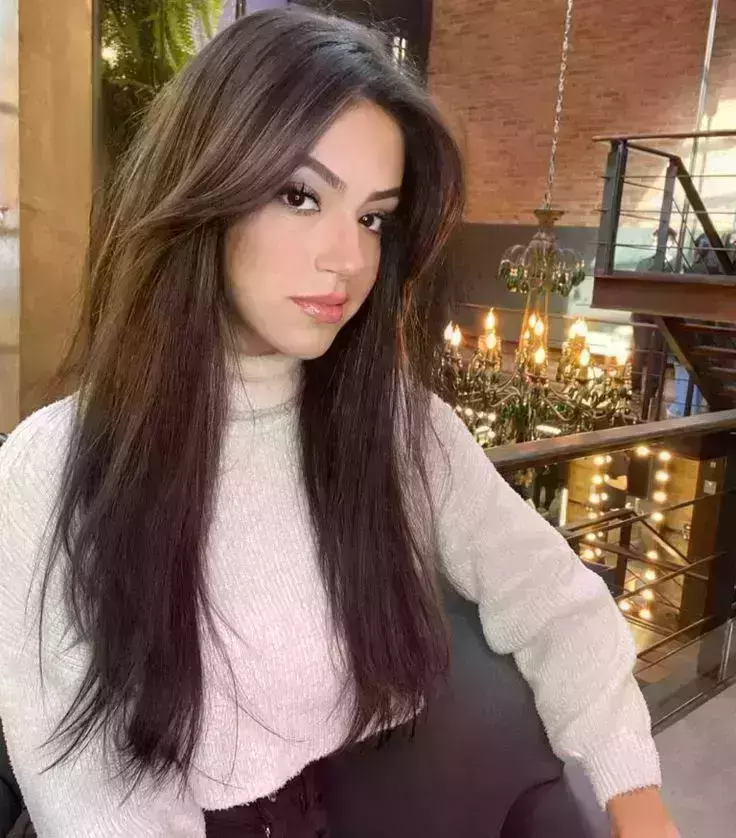 15) Subtle Curtain Bangs
Some bangs are made to stand out; others are subtle and easy to wear. You can alter your curtain bangs to your preference with light and wispy bangs or layered ones that blend well with the rest of your hair. Adding bangs is a wonderful way to transform your appearance, creating an attractive finish without trying too hard. It can also frame your face, highlight your features, and make you look much younger.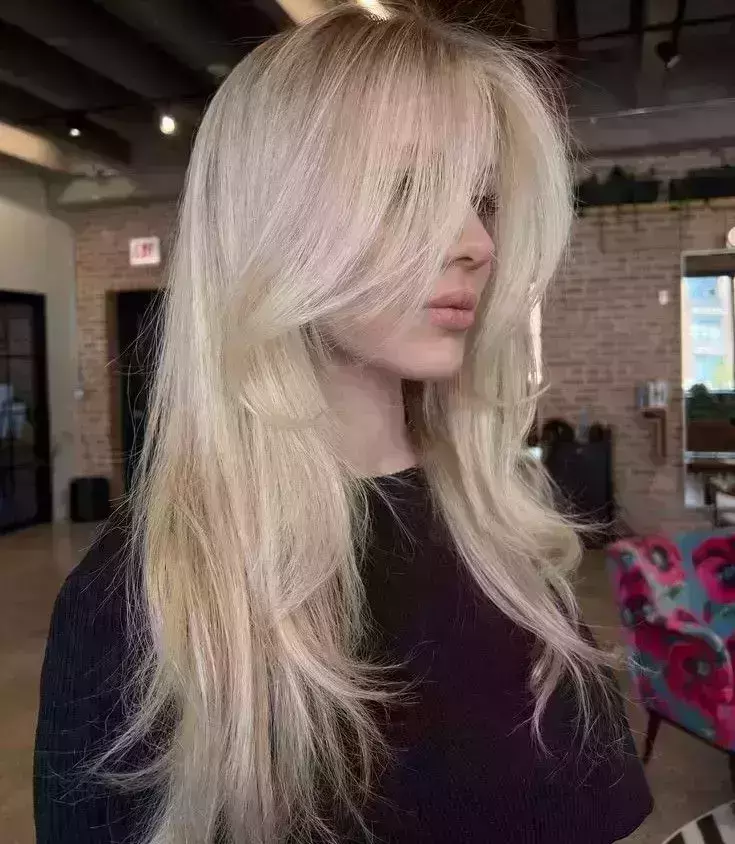 16) Unstyled Curtain Bangs
One of the easiest bangs to style for women are curtain bangs, which require little upkeep. Their allure is increased by the fact that they frequently have a very natural appearance. While some women like a more understated style, such as the messy curtain bangs, others favor a more structured approach.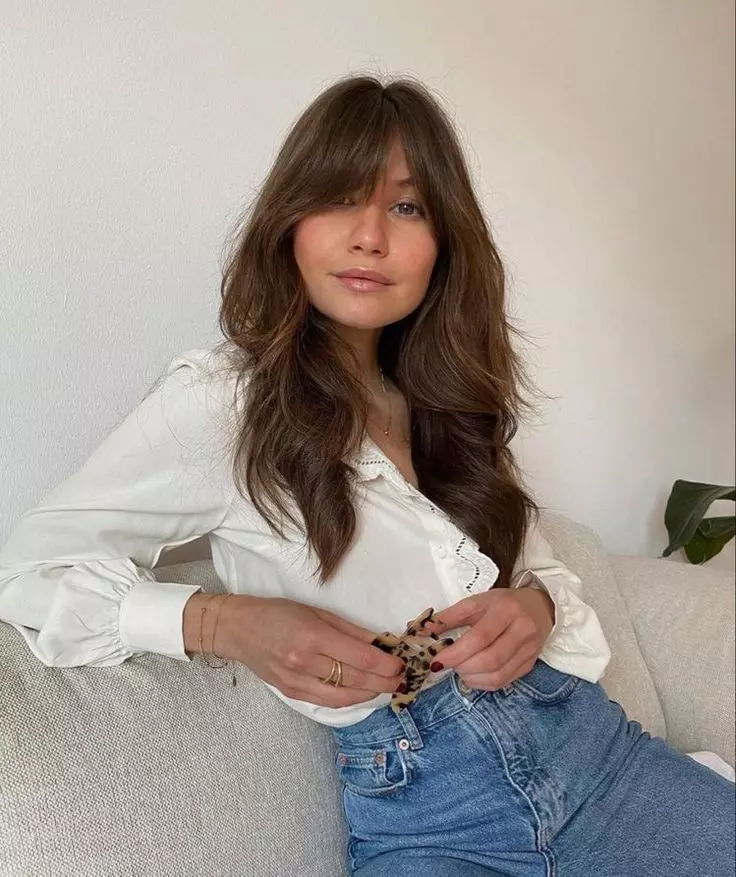 17) Curtain Bangs with Thick Hair
Thick hair looks fantastic with curtain bangs because they are adaptable and lightweight. If your hair is extremely thick, heavier bangs may overpower your face. Moreover, because they can be worn long, they often provide a flattering alternative to a fringed look. You can choose to embrace the middle parting or push your bangs to the side. Long layers are a great way to style your hair and take weight off of it.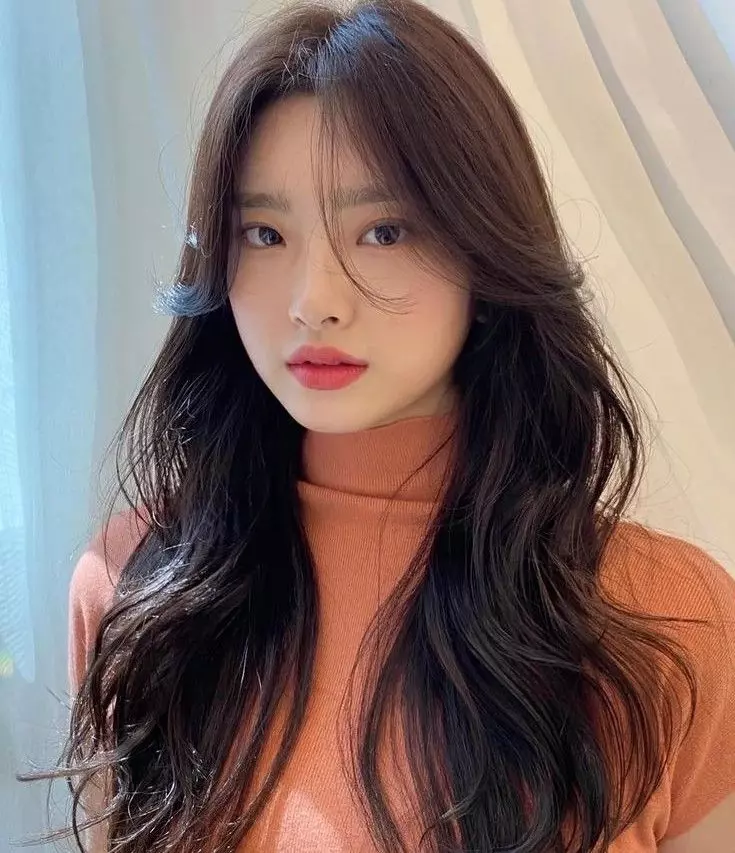 18) Korean Curtain Bangs
Numerous trends have been influenced by Korean beauty and fashion, and one particularly fashionable variation of curtain bangs is available. These bangs still frame the face on either side, but they are wispy, longer, and often angled past the brow. They also have less of a center section.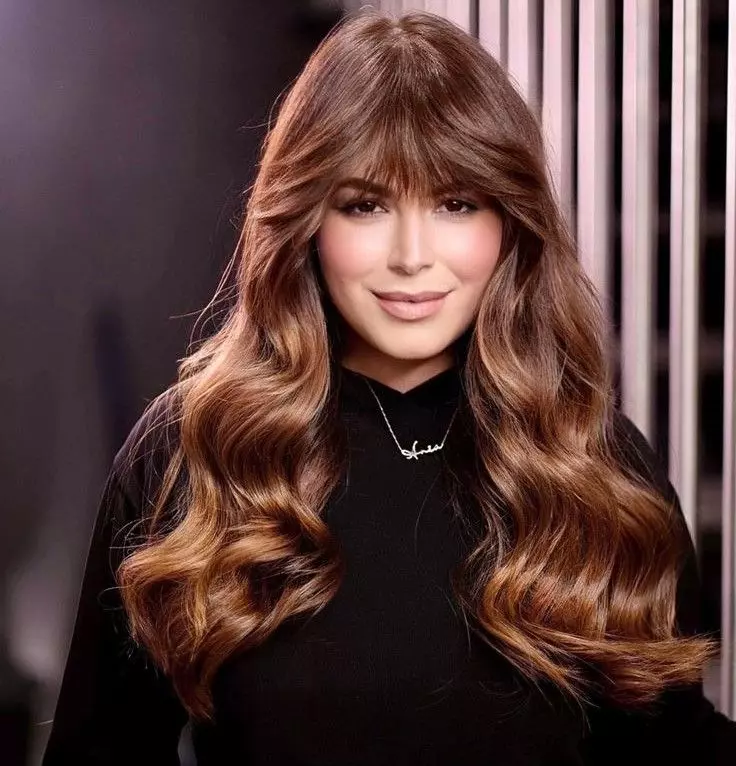 19) Eye-Grazing Curtain Bangs
Depending on your taste, curtain bangs can be made in a variety of lengths, from short to long. A longer bang that grazes your eyes and falls over your brows will soften your appearance. Although it's not the most sensible option, the length has an effect and draws attention to your facial features. Making sure your bangs complement the rest of your appearance and strike a balance is crucial. One can also go for strawberry blonde cut as it looks amazing for long hair.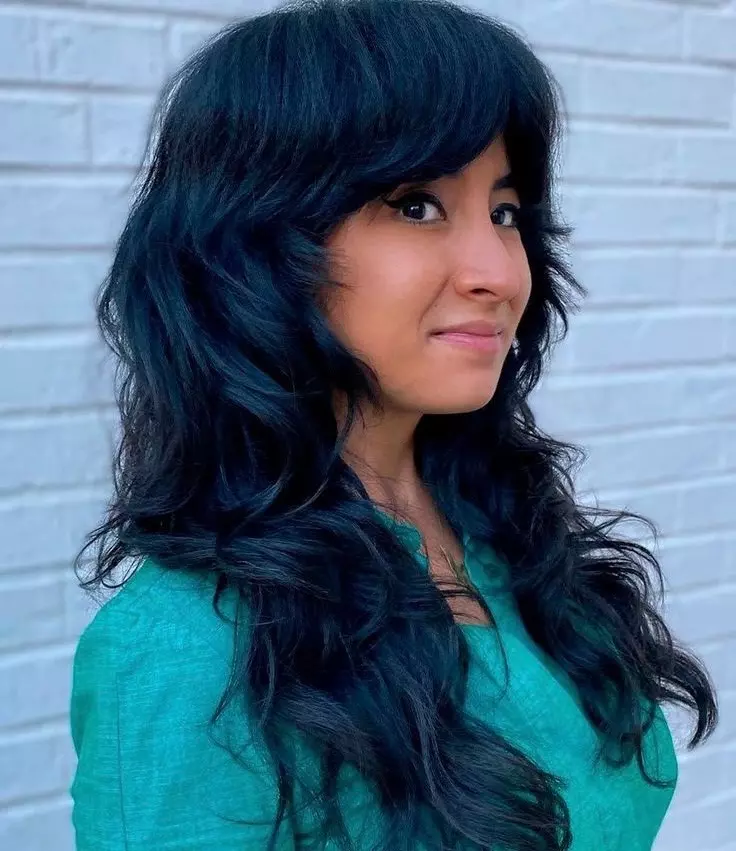 20) Wolf Cut with Curtain Bangs
The textured look can be balanced by wearing curtain bangs with a wolf cut, which also works well to soften the face. The wolf cut combines a shag and mullet for a layered, choppy appearance. Because they are so versatile, flattering, and low-maintenance, curved bangs are a favorite among women of all face shapes.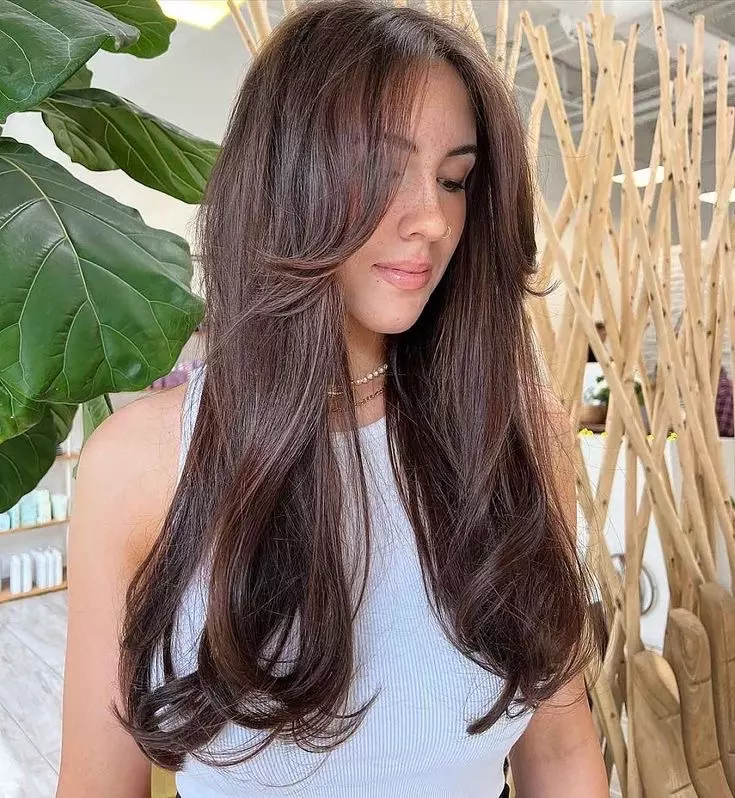 21) Long Curtain Bangs with Defined Disconnection
This long fringe is combined with distinctly unconnected pieces to give it some interest and balance the oblong face shape, unlike many hairstyles that mix curtain bangs into face-framing layers to produce a smooth flow of strands.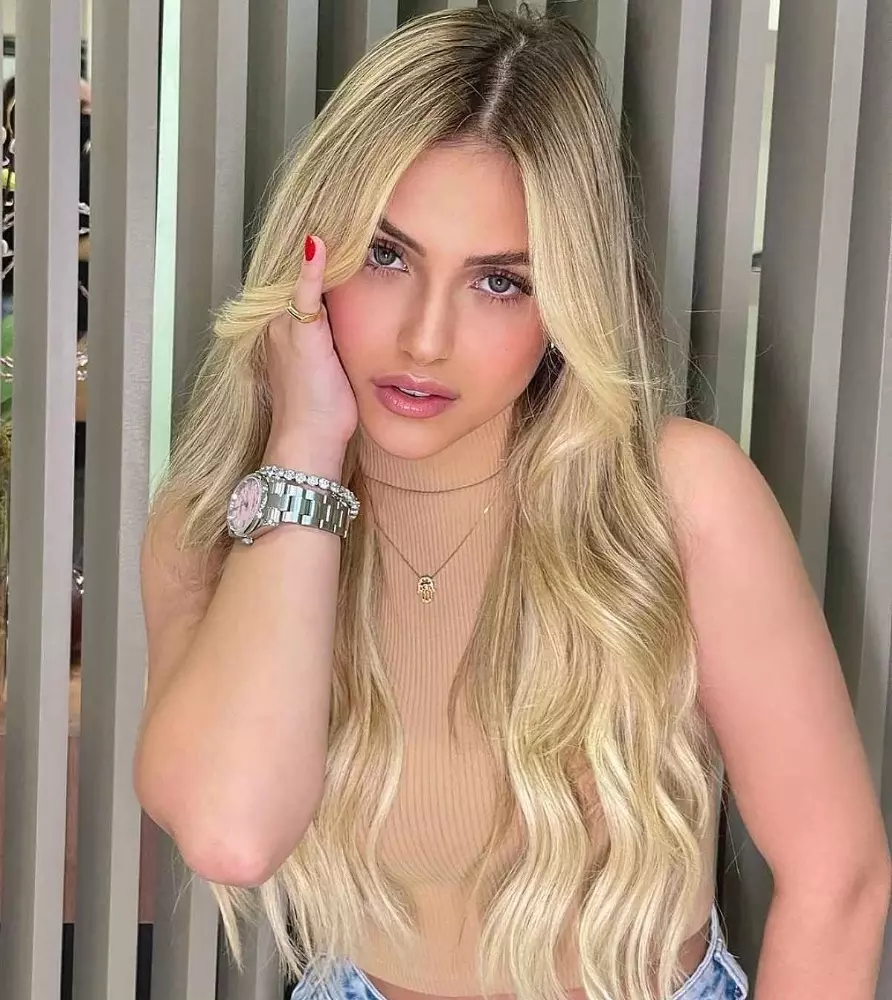 22) Curtain Bangs with a Center Part
Center-parted shoulder-length hair with curtain bangs looks the best. Your hair looks freshly out of bed thanks to soft, tousled waves that also offer your style some compassion.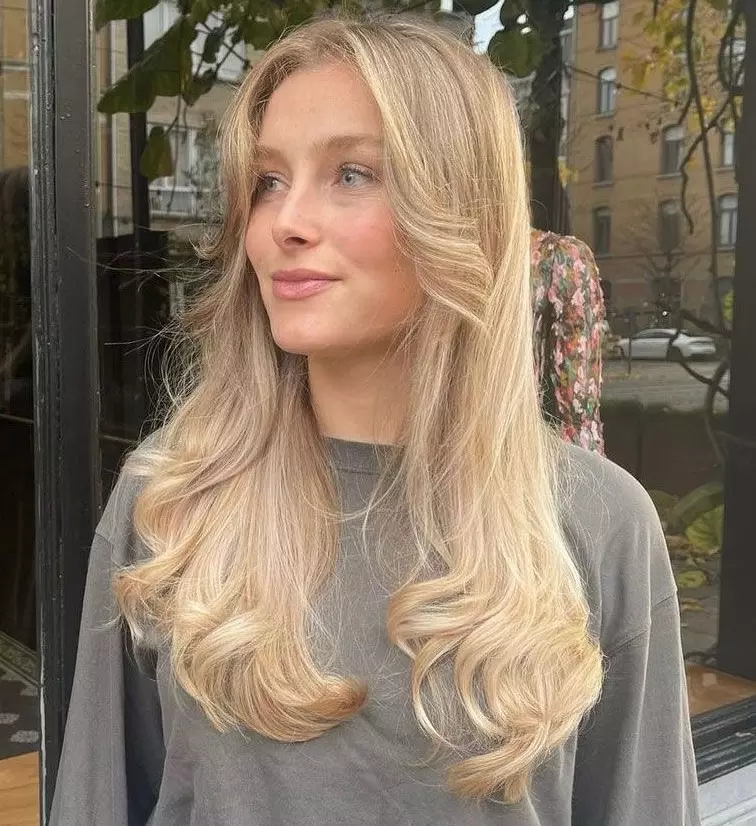 23) Sandy Blonde Curtain Bangs with a Wave
One reason you might want to consider cutting your curtain bangs shorter is their versatility. Even if your hair is essentially straight, adding soft beach waves to it will go nicely with your long, thick fringe.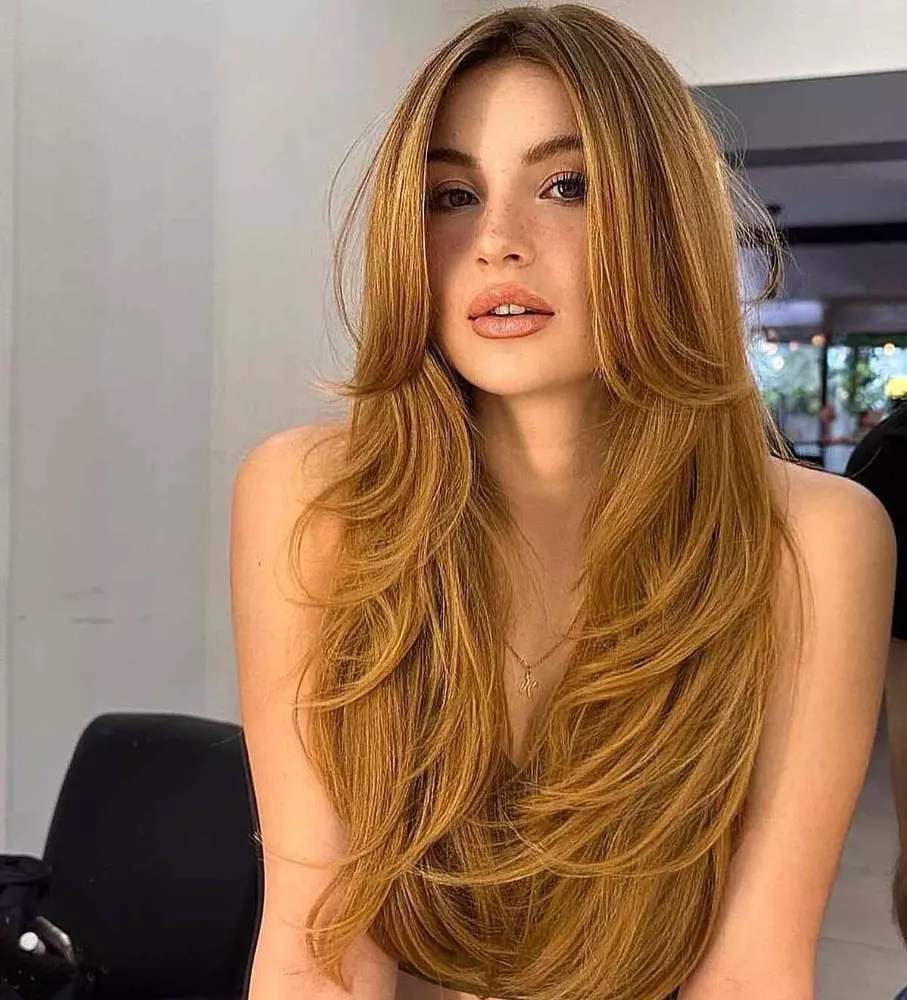 24) Sleek Long Curtain Bangs
A round brush works well for styling lengthy curtain bangs. In this manner, you'll produce curves that look soft and natural and will complement the rest of the hairdo. On the other hand, curtain bangs come in a variety of style possibilities. All you have to do is figure out which method you prefer. if you are looking for completely different hairstyle to transform your looks then a female viking hairstyle can be an amazing option.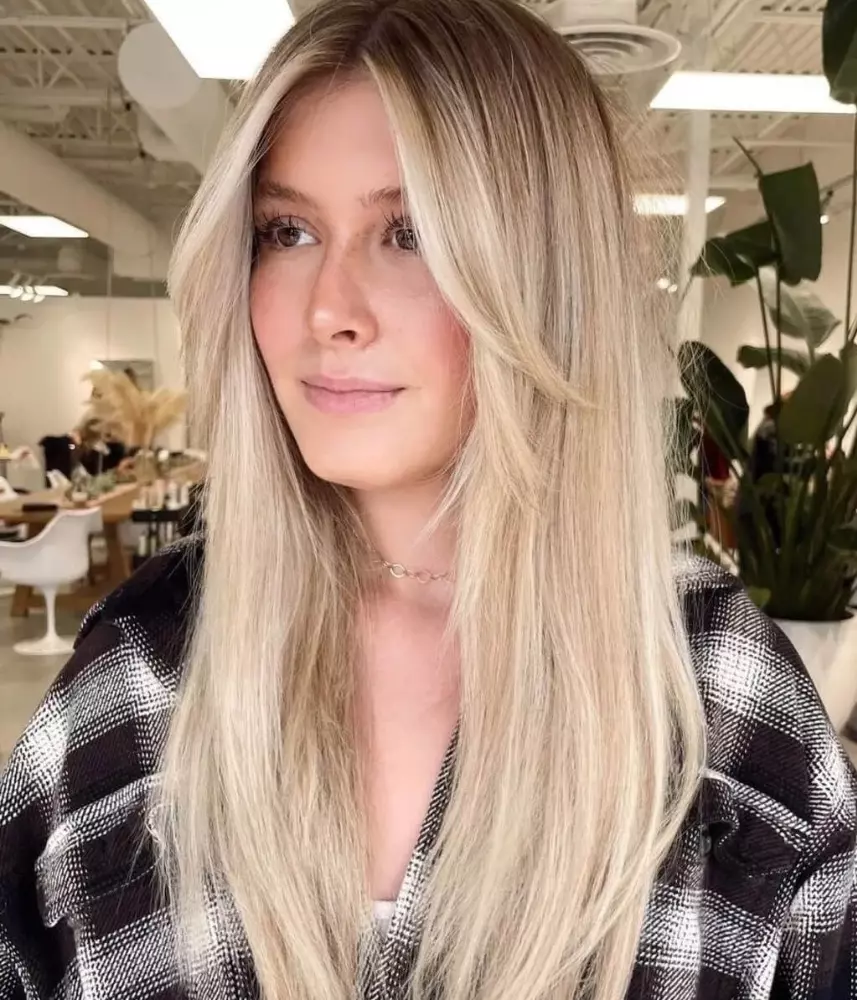 25) Curtain Bangs with Long Straight Hair
This is an essential item if you're searching for a throwback feel. Even the most macho features will seem softer and more feminine with the curtain bangs. Additionally, they will seem as a sweet little accent in a fully straight haircut.