55 Best Pixie Hairstyles And Haircuts Trending In 2023
Sahiba Tandon
Updated At 22 Oct 23
The hairstyle that comes immediately to mind when we think about short hair is a pixie cut. Contrary to what people might think, even though short, pixie haircuts can be very versatile and suit most face shapes. Choose this easily manageable hairdo for a fresh look and comfort!
55 Best Pixie Haircuts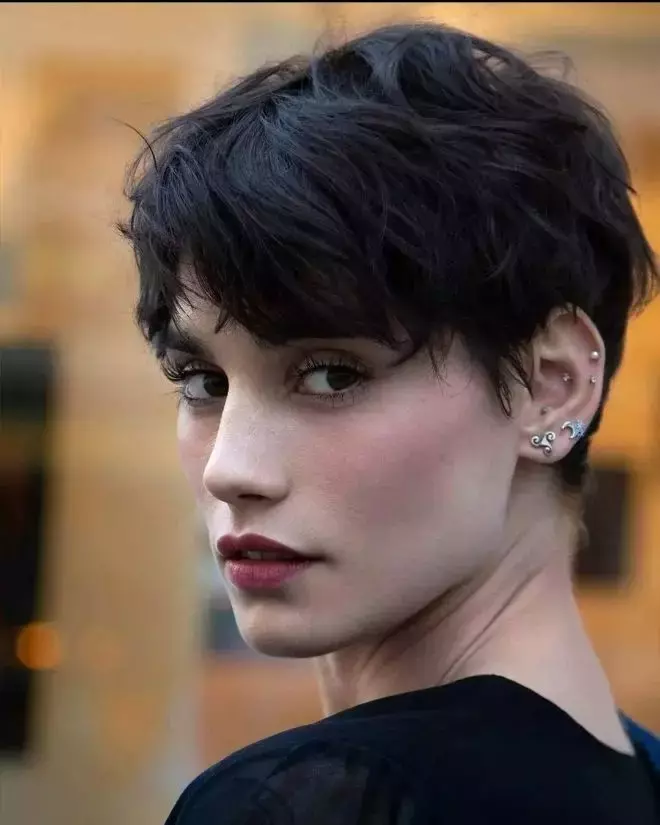 1. Classic Pixie
This pixie cut accommodates any face type. To achieve this style, you will have to cut hair in the back around the neck and sides. A classic pixie length is around two inches and reaches just around the neck. With just some cuts, a simple yet beautiful pixie is done.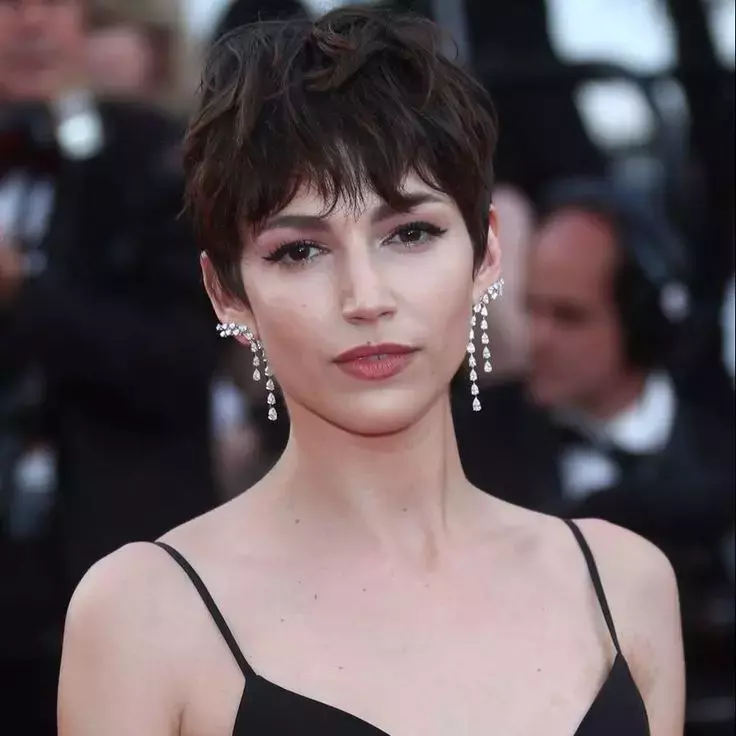 2. Long Pixie
For girls who don't want to go all the way or are a little hesitant to chop off their hair for a pixie, they can go for a long pixie cut instead. The hair length increases from the average 2 inches for a pixie to 3 inches for a long pixie cut. It will provide a new look while retaining your hair length closely.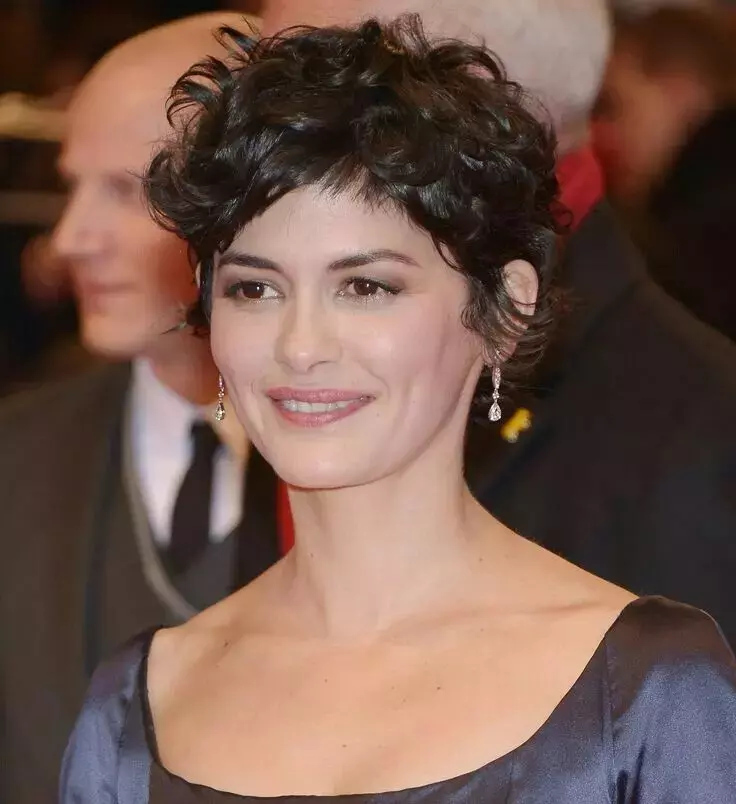 3. Curly Pixie
If you naturally have curly hair, then go for a curly pixie cut. Like a regular pixie, there will be chopping off the hair until the neck. Additionally, you can get perms or retain your naturally curly hair. If you want to add curls to your hair, then you can do so with a curling machine and other hairstyling products.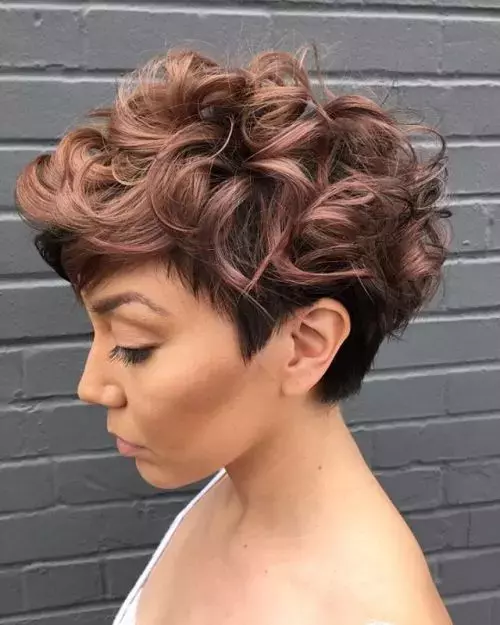 4. Bouncy Pixie
If your hair is more bouncy than curly, then you should opt for a bouncy cut instead of a curly hairdo. You can enhance the bounciness of the hair with the use of a hairspray or gel that will help define the hair texture.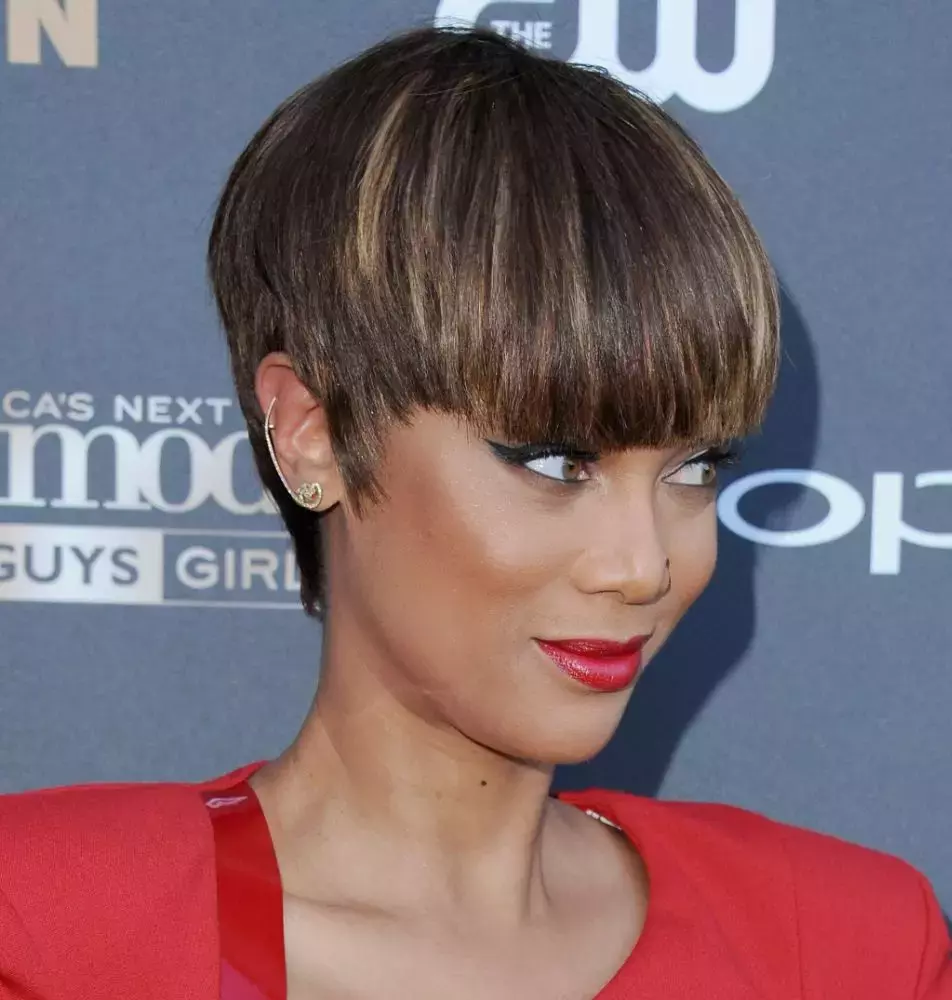 5. Pixie Cut with Long Bangs
This is a type of long pixie cut that is used for people who want to cover their forehead as well as look edgy. The bangs of the long pixie cut will generally reach the eyes or the eyebrows of the person.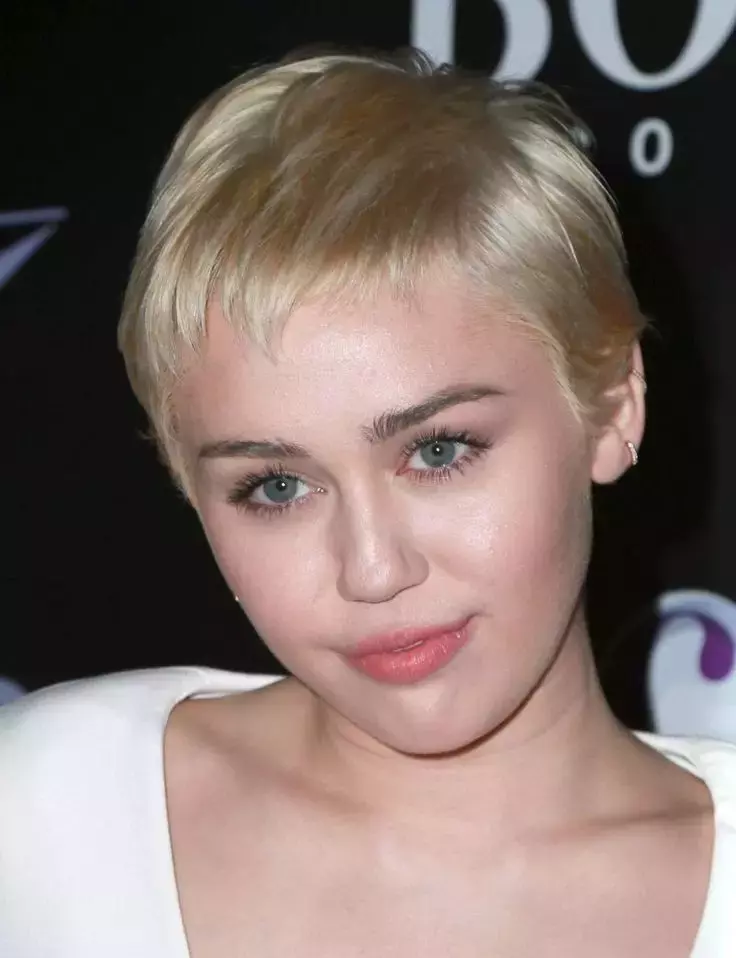 6. Pixie Cut with Short Bangs
A pixie cut with bangs is among the most searched-for and styled hairstyles in recent years. You can go with shorter bangs if you are not comfortable with long bangs that come around your face. This way, you'll have fringes and still feel comfortable for your day-to-day tasks.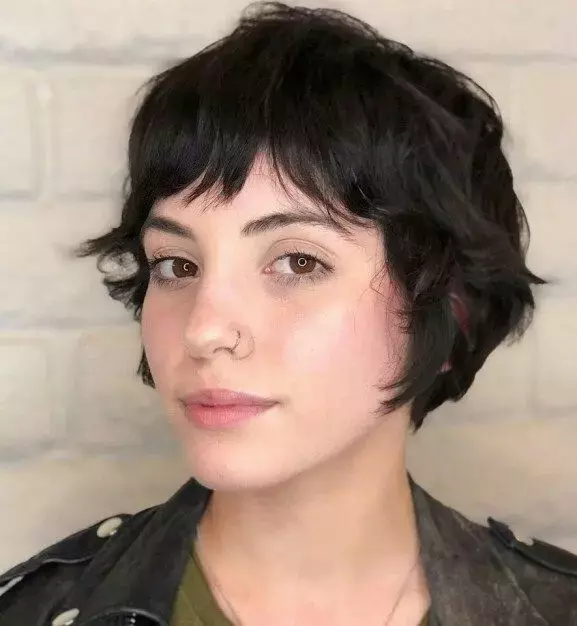 7. Pixie with Curtain Bangs 
Another pixie cut with bangs that is very elegant is the curtain bangs. The bangs around the forehead will part in the middle like a curtain, thus the name. Combining that with your short pixie will give the overall look a fuller feel.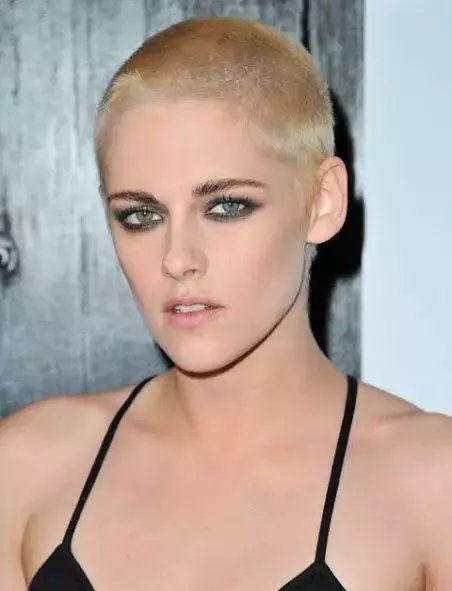 8. Buzz Cut Pixie
The easiest pixie cut to manage is a buzzcut.  Just chop off your hair with the help of a razor from all over the head, and you won't need many, if any, hair products to style because of such short hair. Similar to buzz cut, one can also go for a crew cut as it looks stunning and elegant.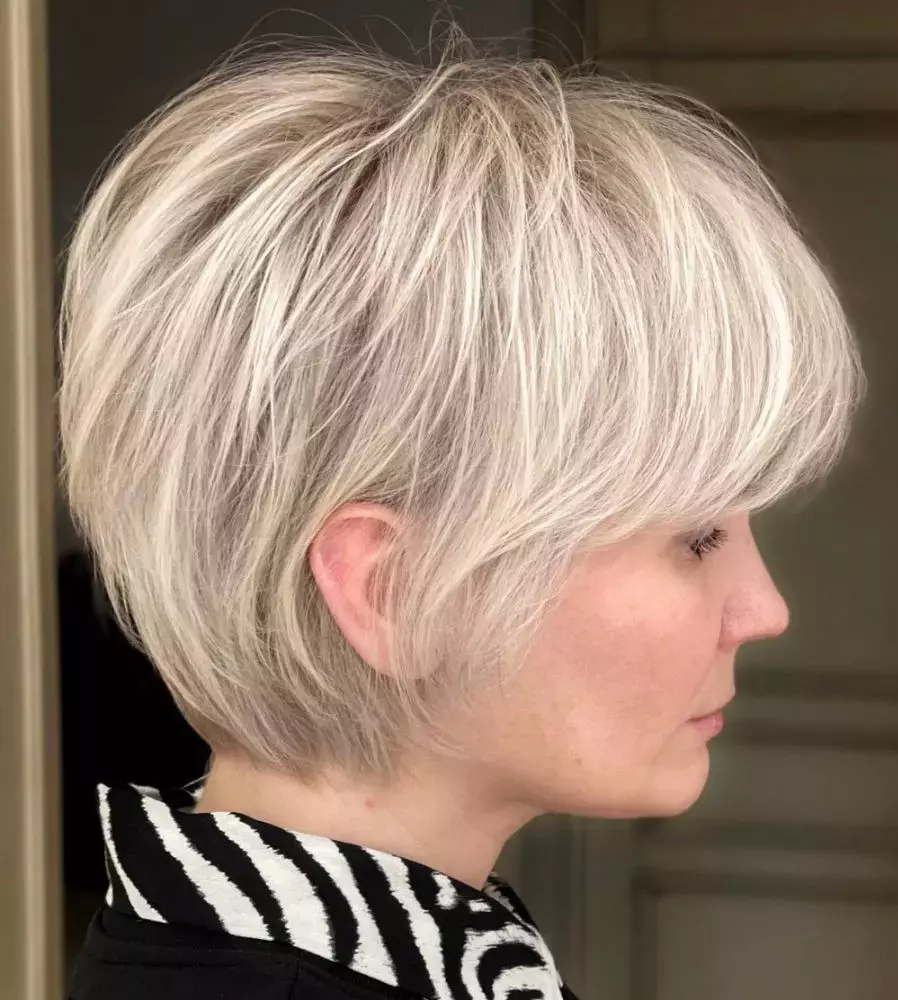 9. Wispy-layered Pixie 
It is a type of cut where the hair is shed off in nice transitional layers. The layers look very sophisticated in this cut. You can pair this pixie with some wispy bangs (either long or short) as well to give the style more edge.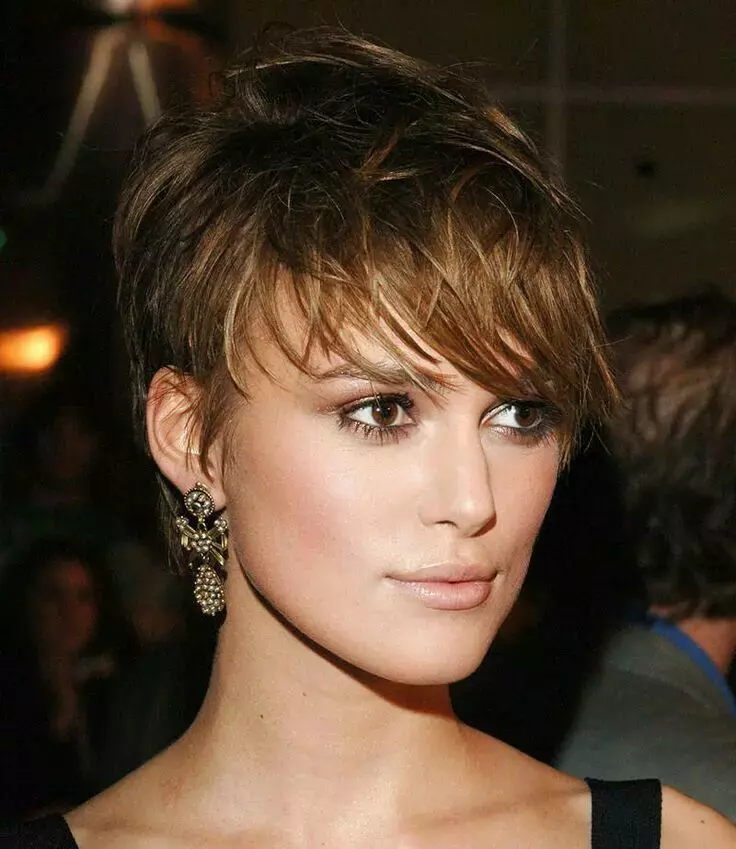 10. Layered Pixie
It is among the most used feminine pixie cuts on the list. Style your short hair from a professional, and you'll get a very sophisticated hair look. The layers will help add depth to the pixie. Use hairspray at the end to retain the style.

11. Eyebrow-grazing Hairstyle
You can either do a symmetrical or asymmetrical cut for your long bangs in this cut. Another variant of a long pixie cut, this hairstyle will suit you if you want to look stylish and polished.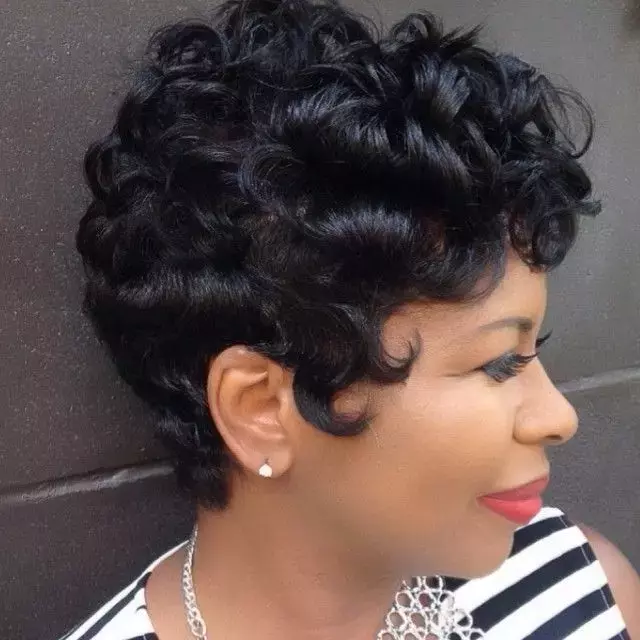 12. Pin Curl Pixie
You can use pins to curl your hair if you do not have naturally curly hair. The look will be distinguished from curly hair, as the curls in this haircut look bigger. This pixie cut for black women is super fun to try.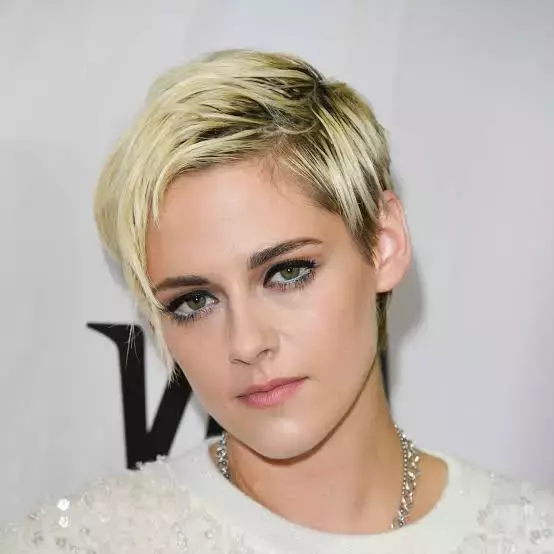 13. Parted Pixie
With any type of hair texture and pixie cut, you just have to part your hair just by brushing it to a side. You can make out the parting from your hair on any side; be it middle, left, or right.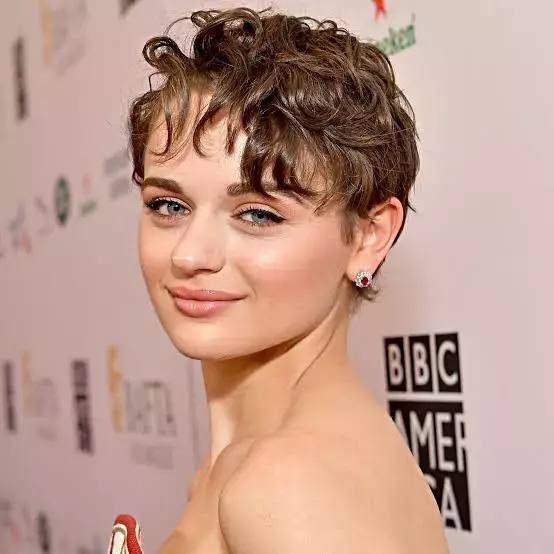 14. Textured Cut
This is one of those pixie haircuts that is used for most hair textures. This cut really brings out your hair type on the surface. The strands can be cut and styled to look even in some places and uneven in others.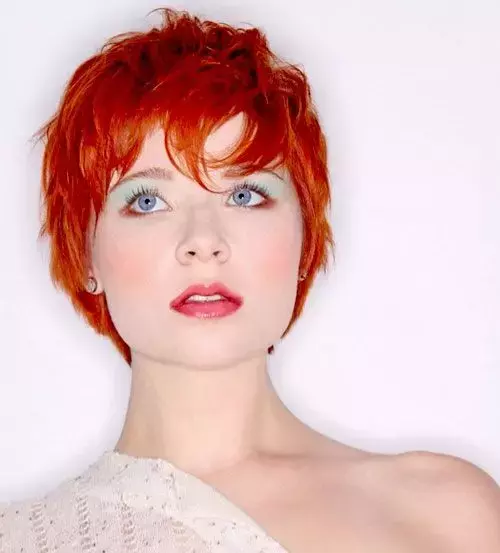 15. Colored Haircut
Go on to a color blast on your hair for an exciting and intriguing look. You can choose from different colors now that will match your skin color, hair type, and personality. Any type of pixie you have can be dyed to add extra zing!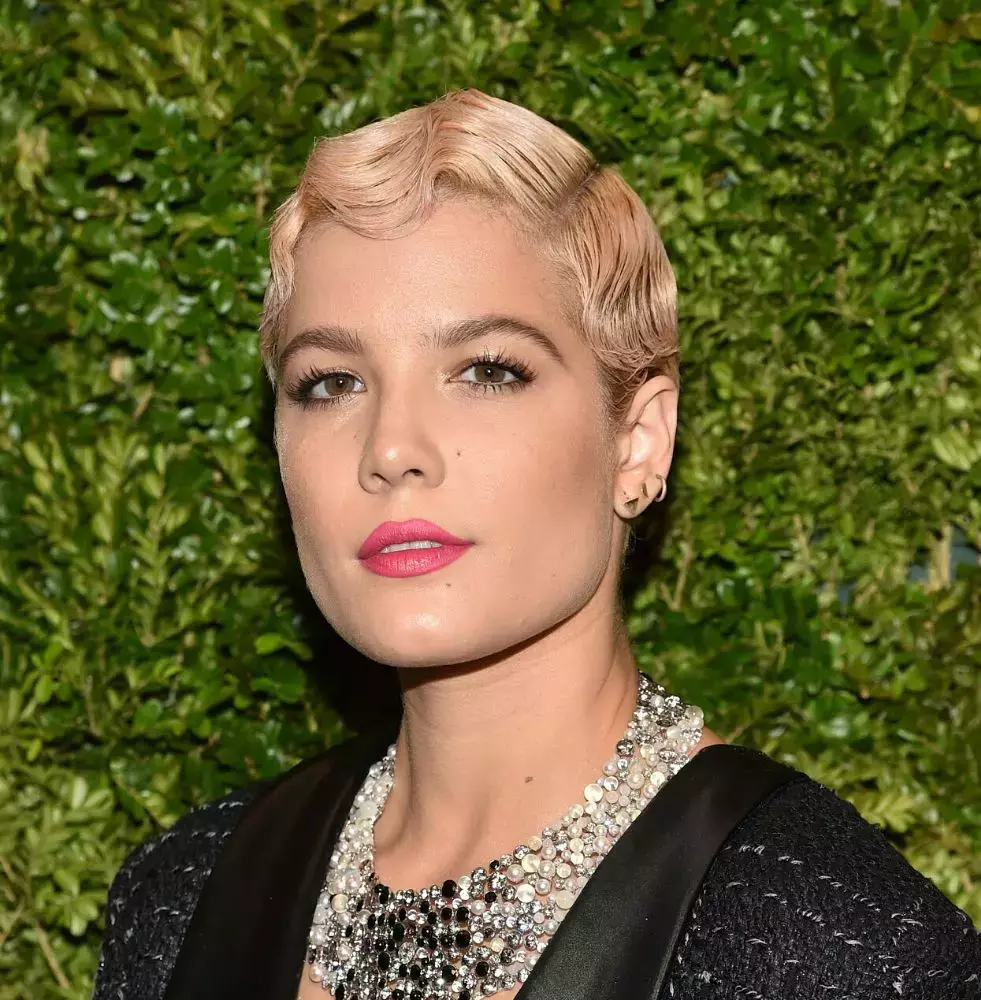 16. S-wave Pixie
A finger wave or S-wave pixie is rather a form of retro Hollywood pixie cut. To get it right, you just have to style the front and side hair of the pixie in an "S" alphabet-shaped wave. This is a vintage look that is just everlasting!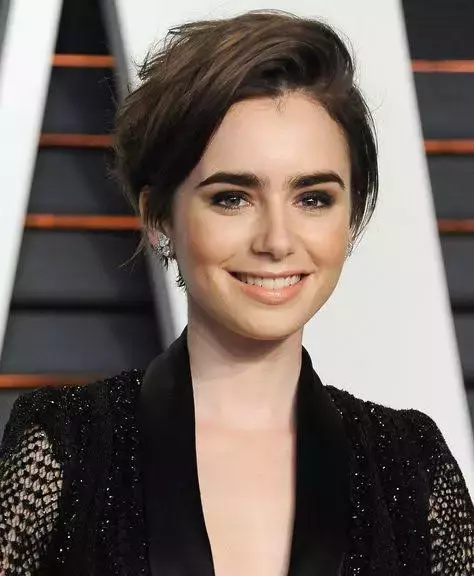 17. Lived-In Pixie
This short pixie cut is styled by women who have naturally wavy and thick hair. This layered hairstyle is well balanced and looks stunning. This is for people who want to experiment but still be in their safe space, i.e., to retain some of their long hair length.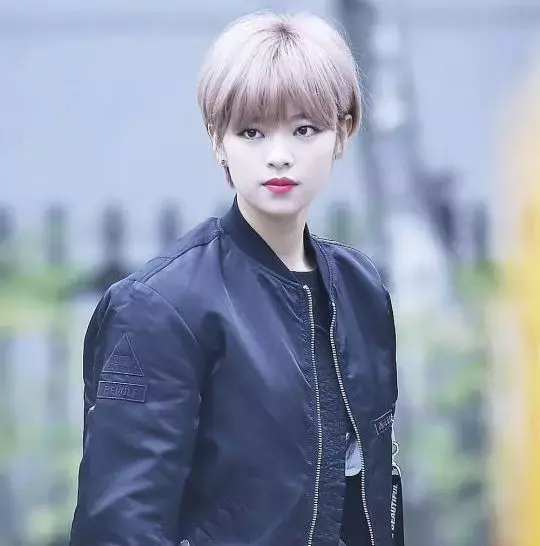 18. Colored Bowl Pixie with Bangs
If we talk about a Korean pixie cut, then we have to point to colored bowl cuts. It is a type of Korean pixie cut where the hair is shed off from the back like a pixie, and you either opt for a bowl or piece bangs on your dyed hair. You can use different colors as dyes, generally super bright, or paste colors for this hairstyle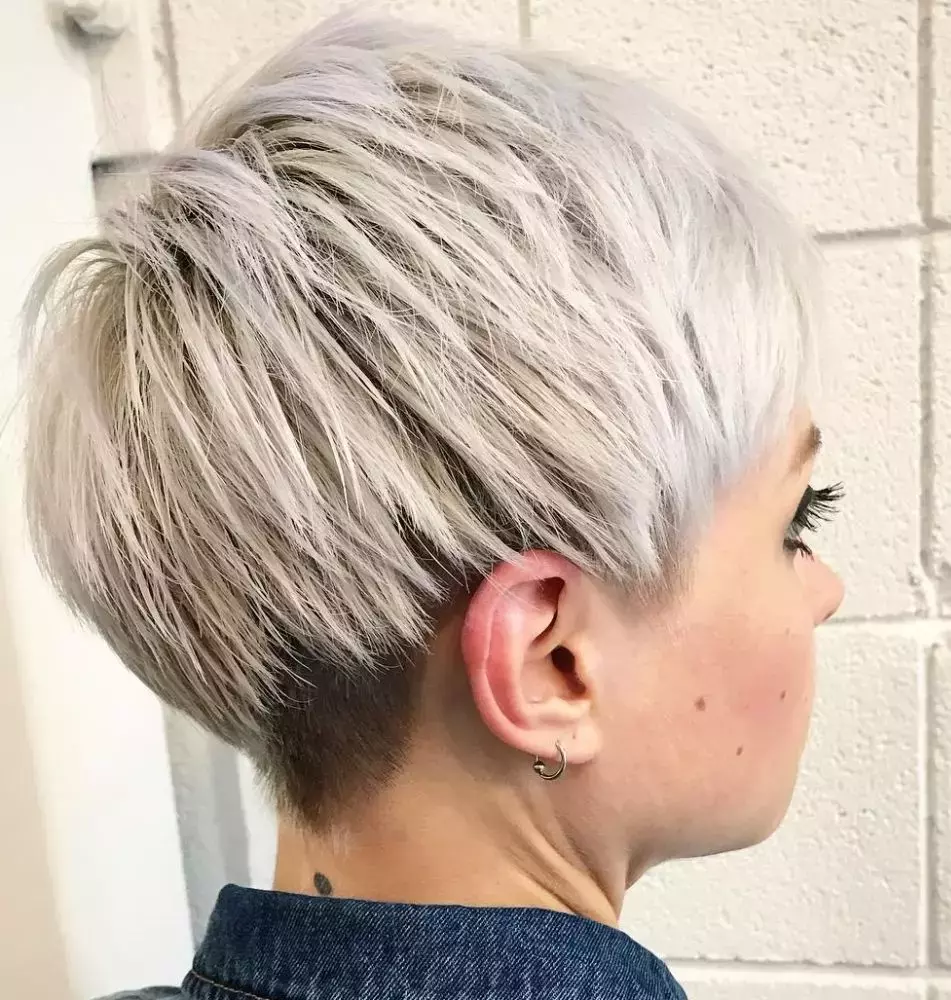 19. Nape Undercut 
This is a nice style of pixie cut for thick hair. It is a very "rocky"-looking style that demands the pixie be shaved or cut in the neck area with a razor. The hair around the ears and the middle will remain the same as in a normal pixie.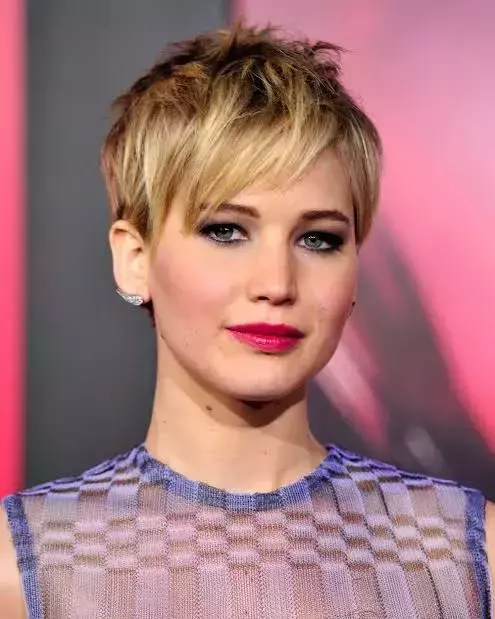 20. Crop Cut
For girls who have neither thick nor thin hair, they can try to get a nice crop and style the hair accordingly. Tousled hair in the middle will provide a more edgier look. The pixie cut has been worn by Rihanna, Jennifer Lawrence, and more celebrities over the years.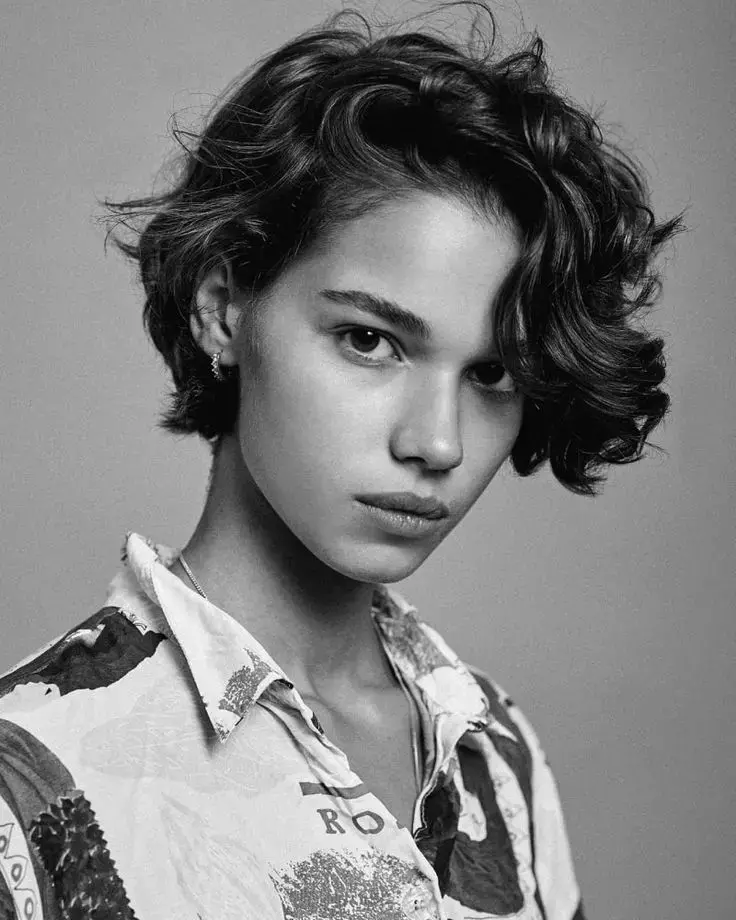 21. Tousled Pixie
For a tousled look, you'll have to have a little more length on the head than a normal pixie. Especially the middle hair should be fluffy to basically "tousle" or ruffle your hair. You can use hairspray and creams for a softer look.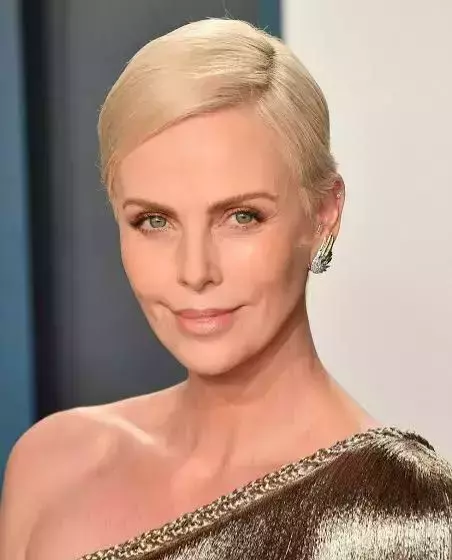 22. Sleek Pixie
This style is especially useful if one is looking for hairstyles for thin hair. This is an elegant style that can be achieved with a nice combing of hair and the use of hairspray and gel to set the hair.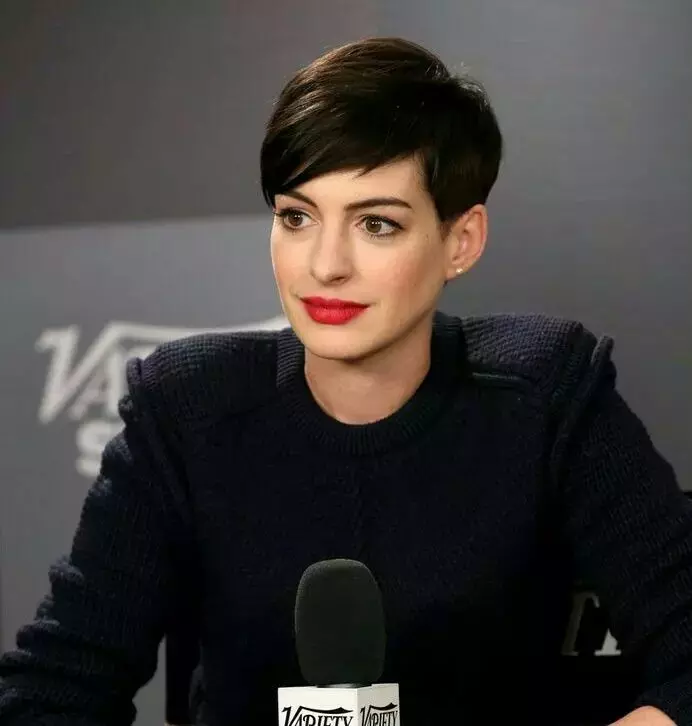 23. Asymmetrical Pixie
For an asymmetrical pixie, one side of the hair would be short and the other would be longer. The hair on the front will touch your opposite eyebrow. Utilize this style for a confident look. Looking for more celebrity hairstyles for inspiration? Do check out our guide as we cover the best haircuts used by over 55 celebrities.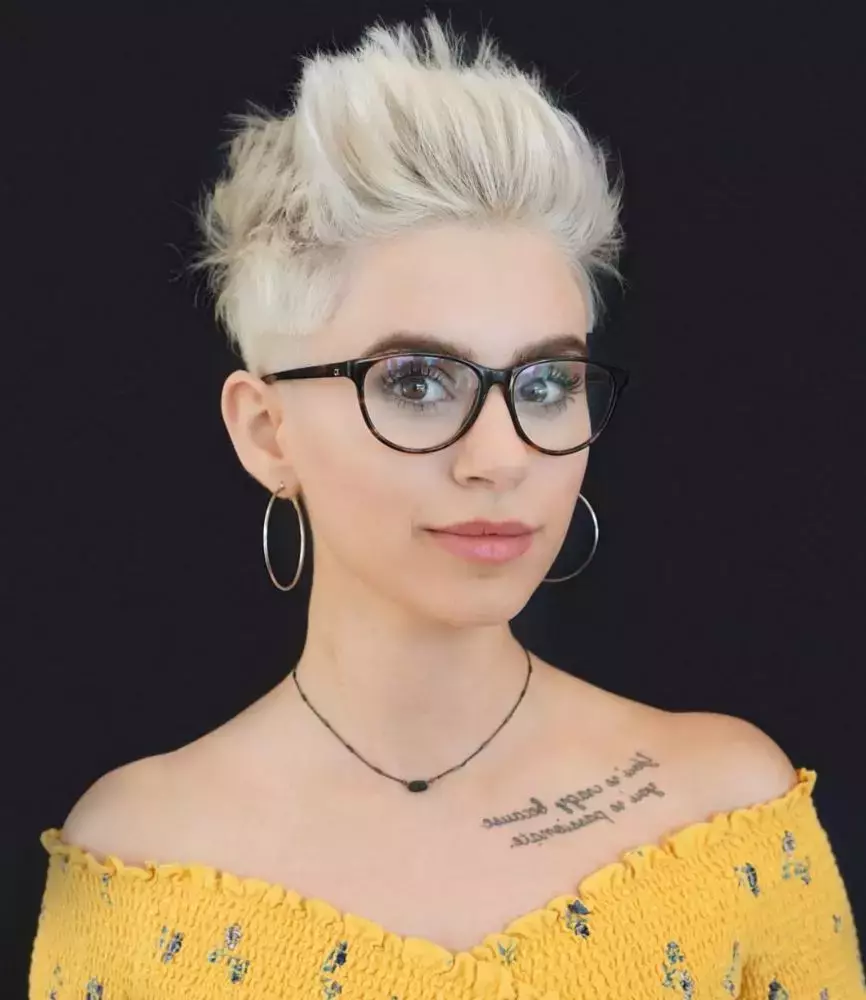 24. Super Spiked-Up Pixie 
This pixie cut with glasses is a flawless look that is bound to enhance your features. To get this hairstyle, you'll have to bring your middle hair to the very back and above. The side and back hair will remain the same as in a pixie cut.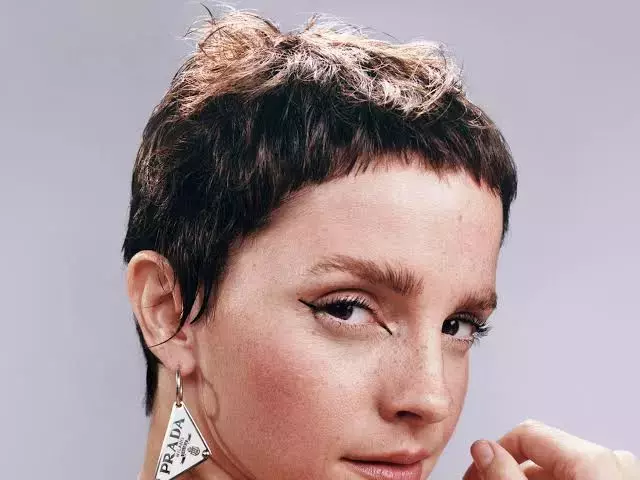 25. Choppy Pixie Cut 
You can go all in with a choppy cut. Uneven fringes, a fluffy top, and side cuts make this hairstyle look edgy. This is quite a carefree look where you don't need much styling or even hair products to get the style right. 
Looking for more celebrity hairstyles? Do check out Lisa Rinna haircuts as we cover a wide variety of different hairstyles she has used over the years. From pixie, feather cuts, layered hairstyles to stunning short haircuts, we cover all.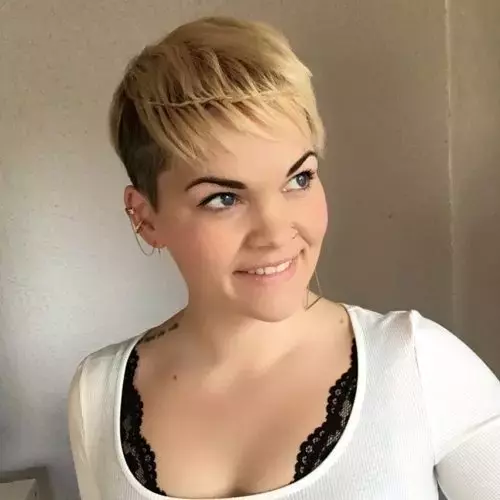 26. Braid Pixie
You can do small or big braids according to your hair length in the front or middle, alongside a pixie. One of the most feminine pixie cuts. Use these braids to add a touch of thoroughness to your style! Just a small braid can affect a pixie in a positive attitude.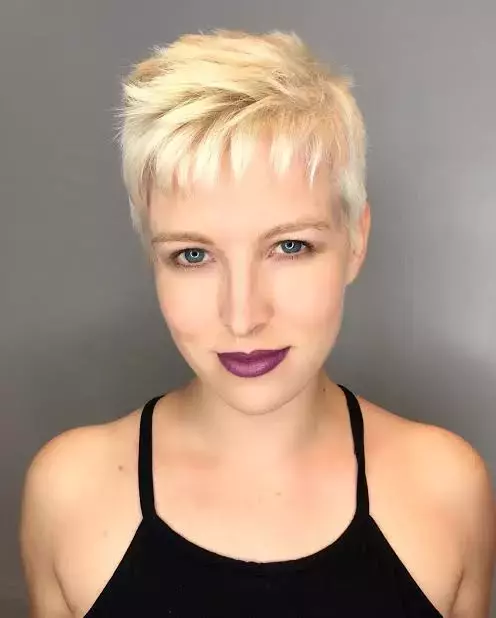 27. Pixie with Piecey Bangs
Whether you have long, short, or medium bangs, you can combine different strands of the bangs to look like different pieces.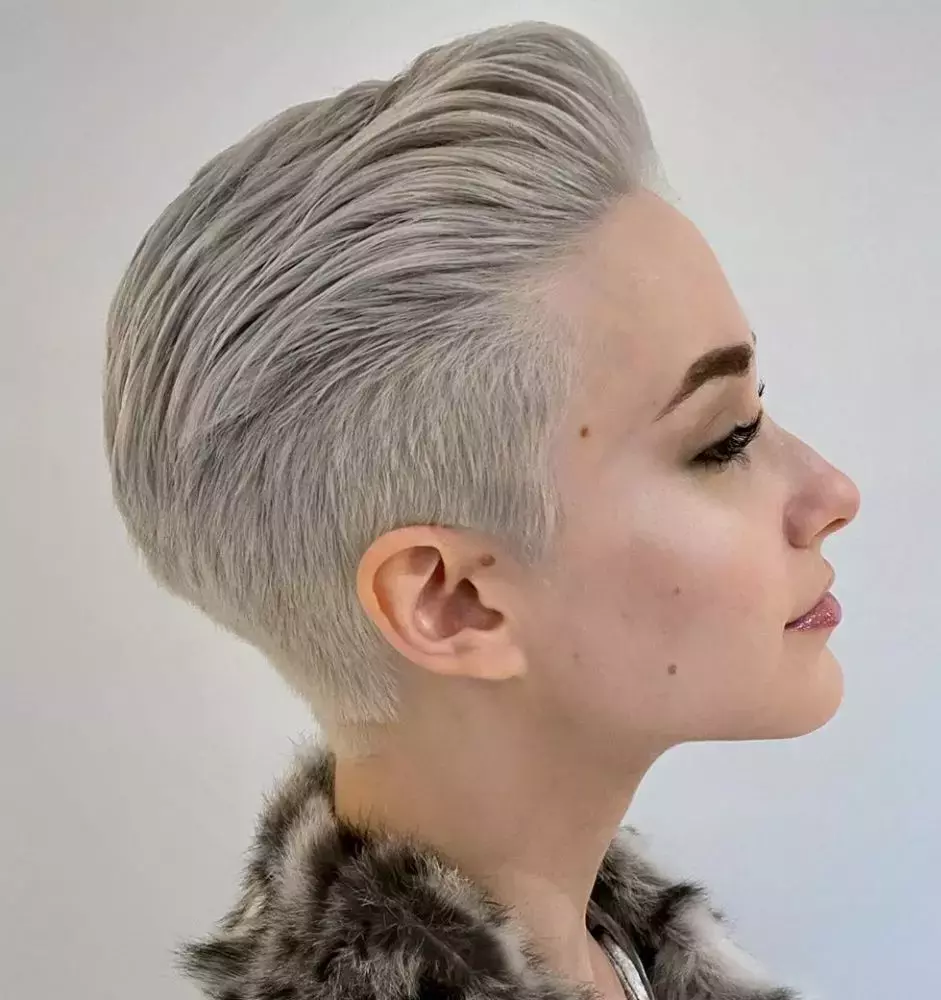 28. Sleeked Undercut Pixie
You can proceed to go with two different additions to your regular pixie cut with this hairstyle. First, the hair needs to be razored around the ears. Secondly, you have to style your middle hair in a sleek way so it reaches the back of the head as much as it can.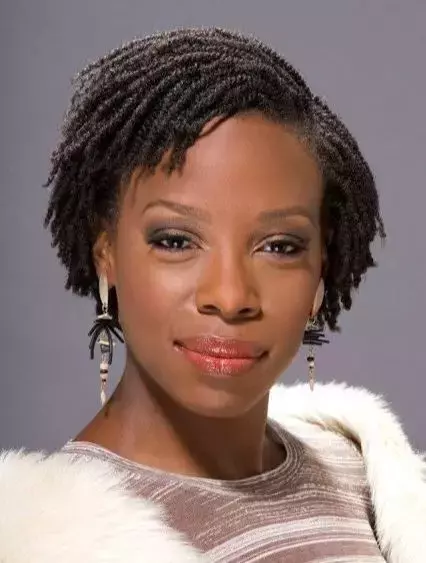 29. Natural Braid Pixie
If you naturally have braids, then this pixie cut for black women will be very easy to style and handle. Just cut your hair like a normal pixie and spice up the look with just a parting, from the middle or on the side.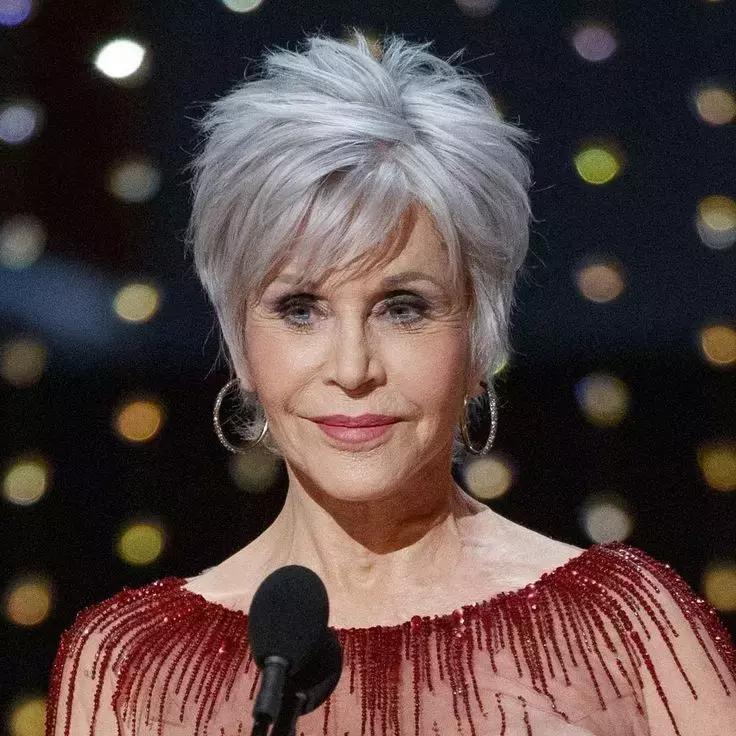 30. Voluminous Choppy Pixie
If you want to show off the volume of your hair while having a short haircut, then this is the cut for you. A lot of waving and single strands for this hairstyle that is used in the process make this cut a stylish type of choppy. This Jane Fonda hairstyle has been her signature haircut and has been extremely popular.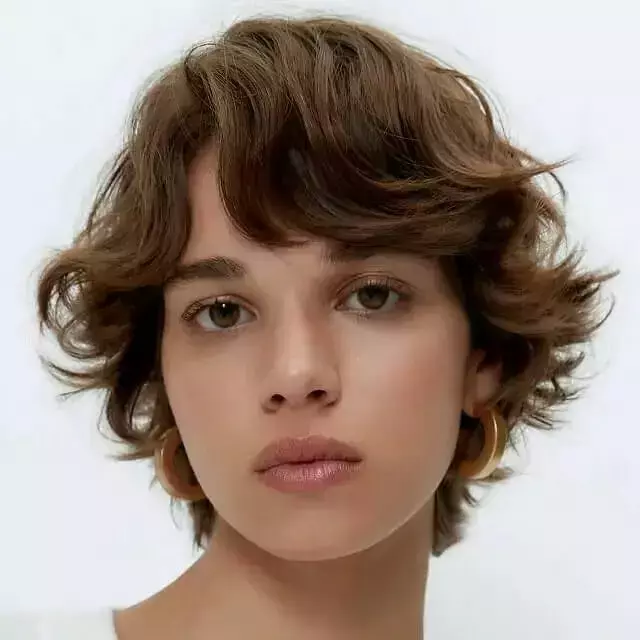 31. Shaggy Pixie
A very beautiful and easy-to-manage hairstyle. If you do want to work much on your hair, just go with the shaggy cut. Just like the name suggests, your hair will look very fluffy and well, shaggy in this ruffled hairstyle.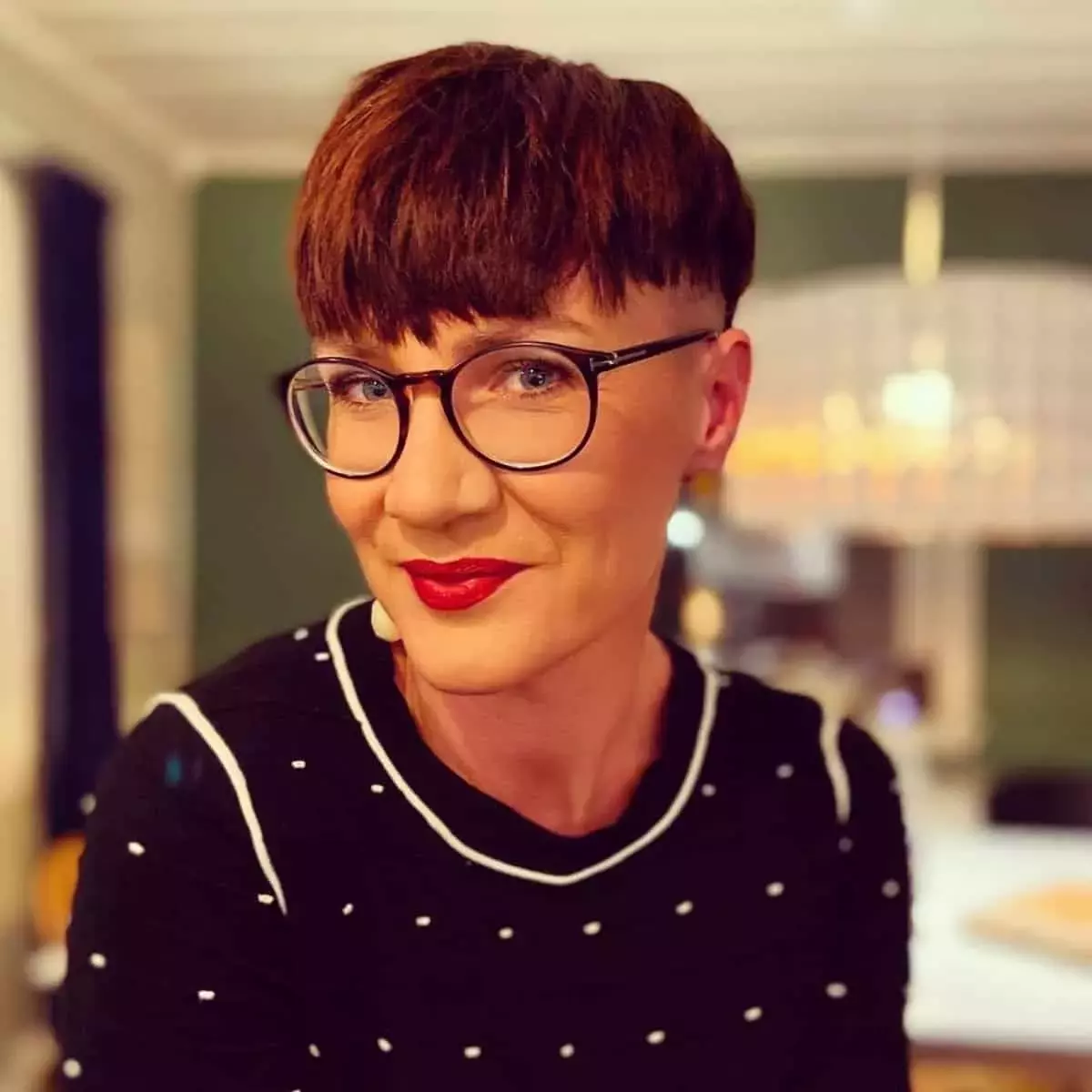 32. Bowl Pixie
If you want to go for more of a badass aesthetic, then the pixie cut with glasses will pair up perfectly with some makeup! The bowl cut means cutting the front of the hair above the forehead in an even straight cut. Mixing it with a pixie will add a whole new dimension!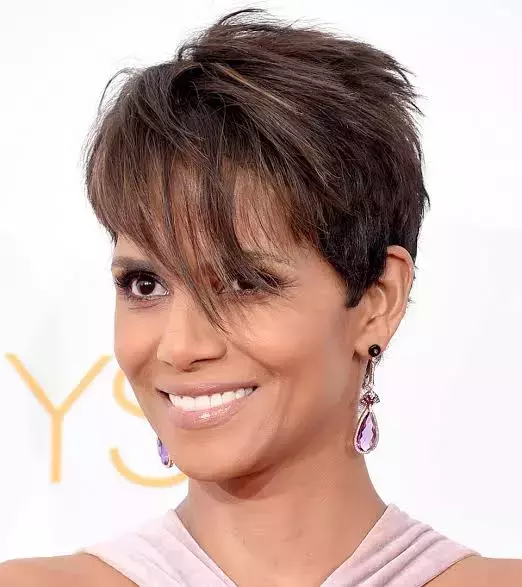 33. Tapered Pixie
A tapered haircut means a gradual increase and decrease of the hair so that it looks even. The layers of the side and front hair are also balanced. One of the best pixie cuts for mature women, this adds volume to your hair and looks stunning.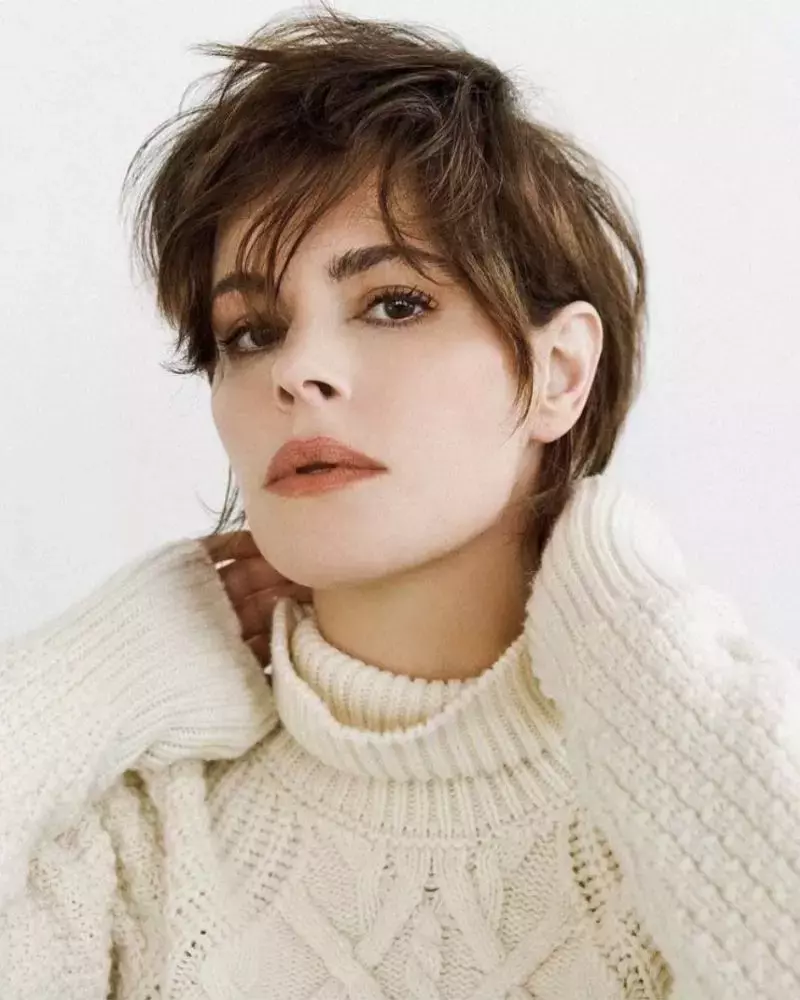 34. Face-framed Pixie
A nice cut if you want to play with your thick and long hair. If you don't want the forehead hair to come between your eyes or eyebrows like bangs but still want some extra layers around the facial area, then this is the cut that requires the hair to cover around the ears.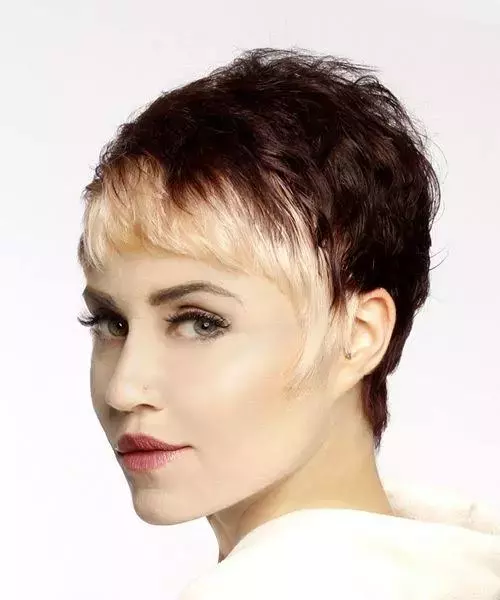 35. Two-Toned Pixie
You'll find this haircut a must in the interesting pixie haircut gallery. Two different colors can make your overall look and personality appear fun. To choose which colors go best together, consult with a professional hairdresser or do research beforehand.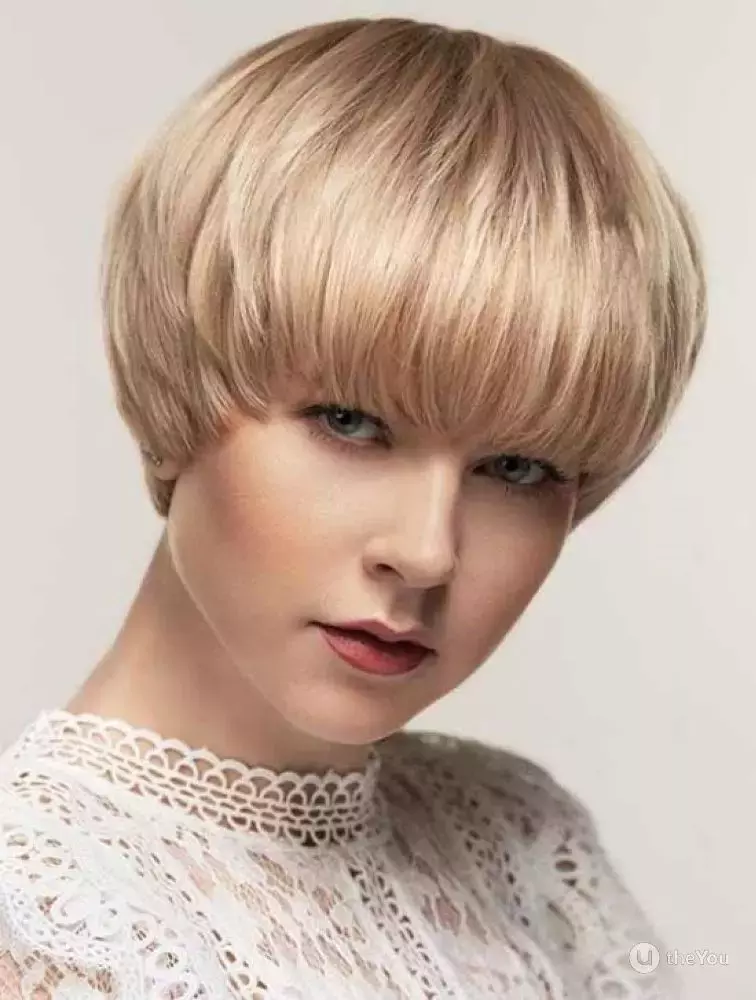 36. Pageboy Pixie
A pageboy is another hairstyle that is named after a medieval boy. It includes having straight hair on the side and bangs on the front. Combined with the short hair length of the pixie, this is an exciting haircut.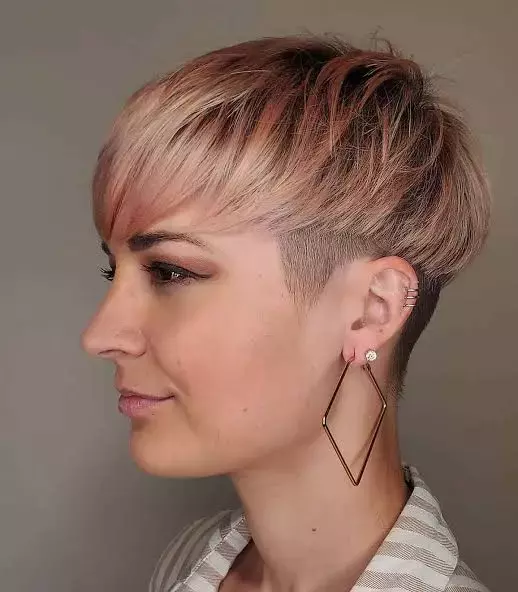 37. Pixie undercut
You can achieve an undercut by shaving or trimming the hair above the ears. The chances of finding this style in most pixie hairstyles are very high. This is because it is an edgy hairstyle that doesn't require much work after styling.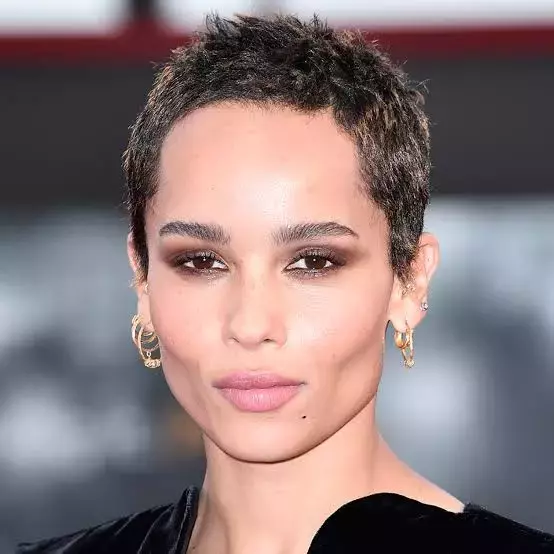 38. Spiked Pixie Cut
In this short pixie style, you can still show some volume with the long spikes. Spiked hair means strands of the hair will stand in a straight position around the head.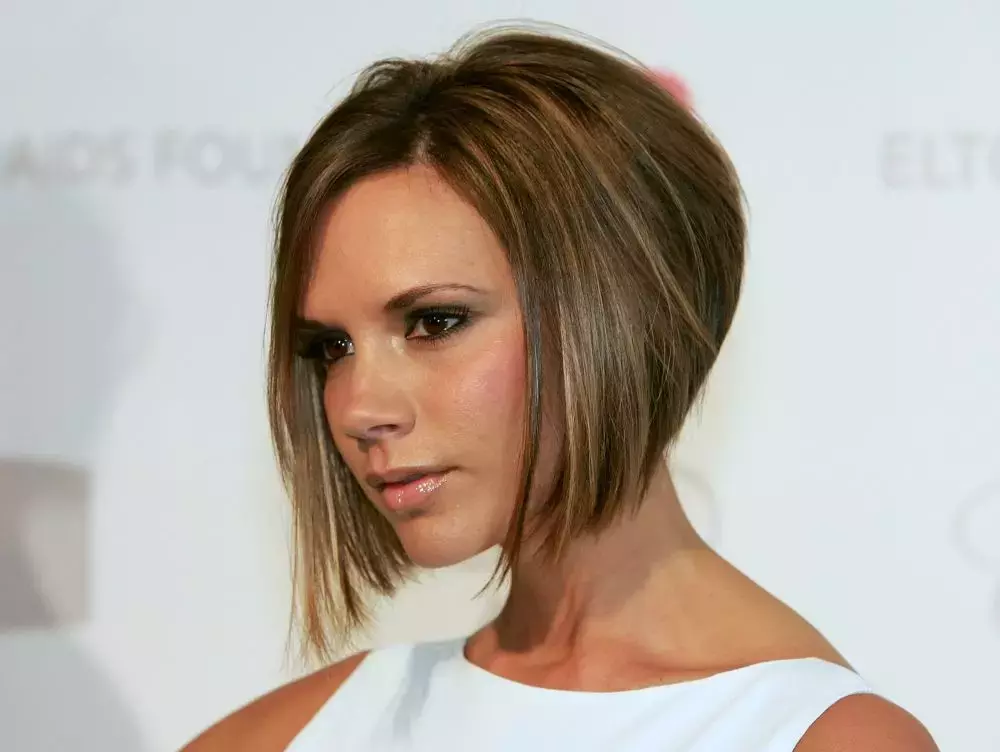 39. Concave Pixie 
The pixie cut for thin hair helps with the projection of more voluminous hair. The hair would be shorter in the back, just like a regular pixie cut, but longer in the front, covering the face from the place of ears. Victoria Beckham has had this hairstyle for a long time.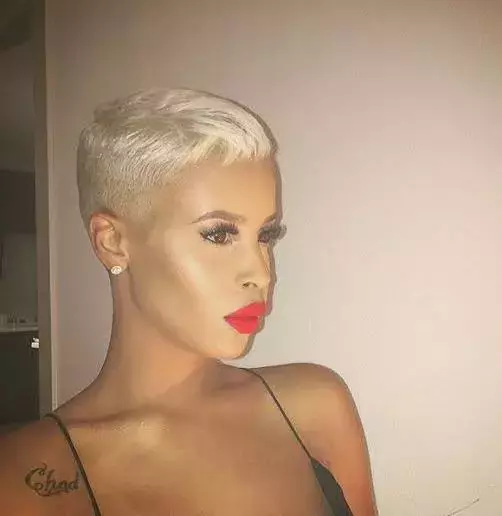 40. Undercut Pixie with short bangs

It will work perfectly as a pixie cut for black women. The addition of short bangs in the front alongside undercuts above the ears makes this cut super playful!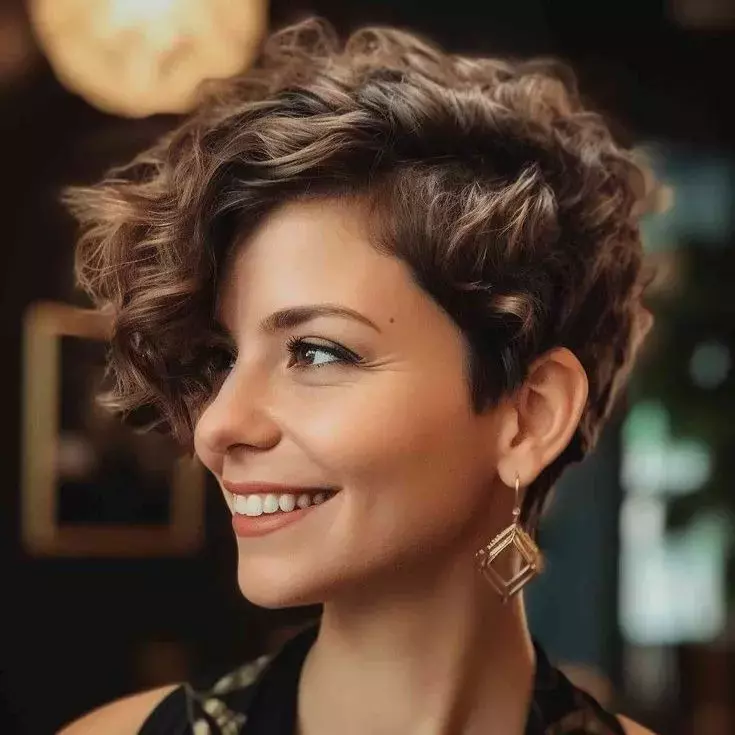 41. Short Wavy Pixie

A variant of a curly pixie cut, the short wave will be useful if you have thick, wavy, or curly hair and want to enhance its features in a short-length hairstyle.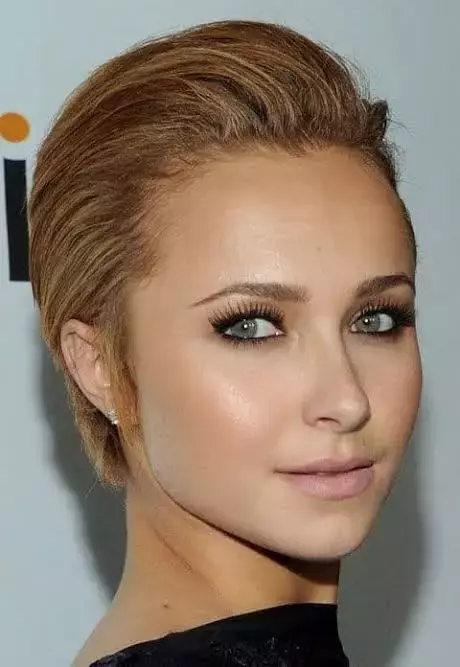 42. Swept-back pixie

For this style, just sweep or comb your hair to the very back from the front roots. The style is highly seen in a pixie haircut gallery. Depending on your hair type, you can achieve this look with just a quick wave of the brush!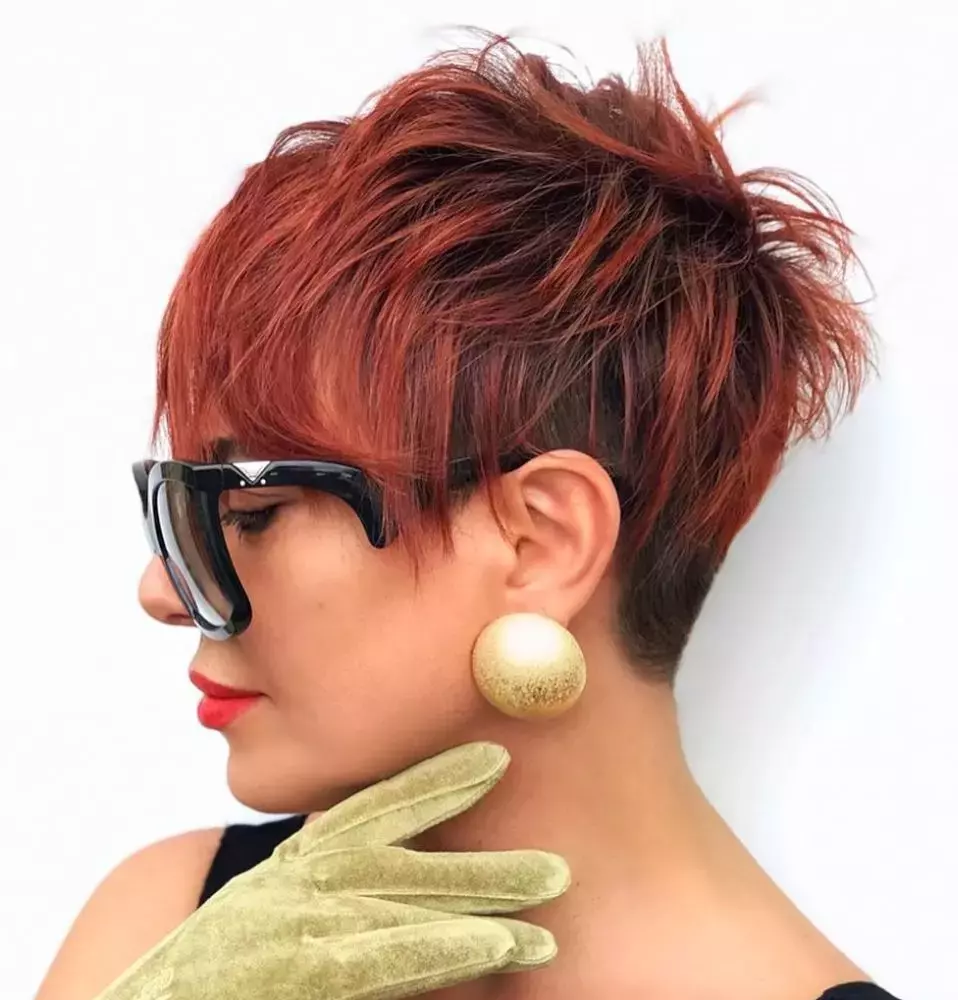 43. Highlighted Pixie

If you already have a pixie cut, then you can always add a fun streak of hair or highlight a certain section for more depth. Do consult your hair stylist to see which color highlights would pair up perfectly with your hair color.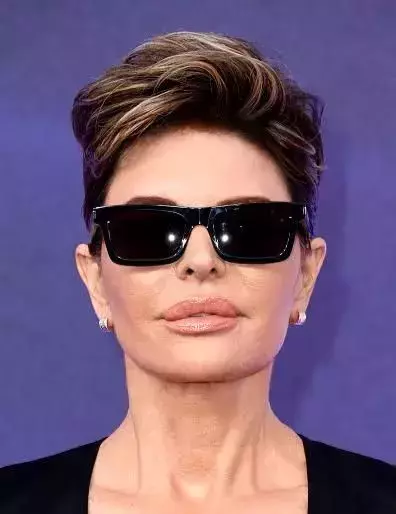 44. Windswept Pixie 

For windswept hair, you can blow out your hair from either or both sides of the ear and the middle. This hairstyle can suit anyone, from a youngster to an elder.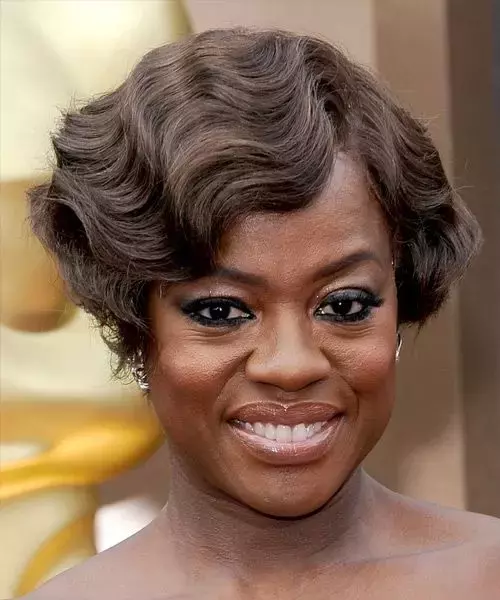 45. Old Hollywood Pixie

The old Hollywood pixie is a great look if you want to be a little more on the retro side. Do a side part and curl your hair in big waves to get this look. With this hairstyle, there won't be much need for heavy makeup!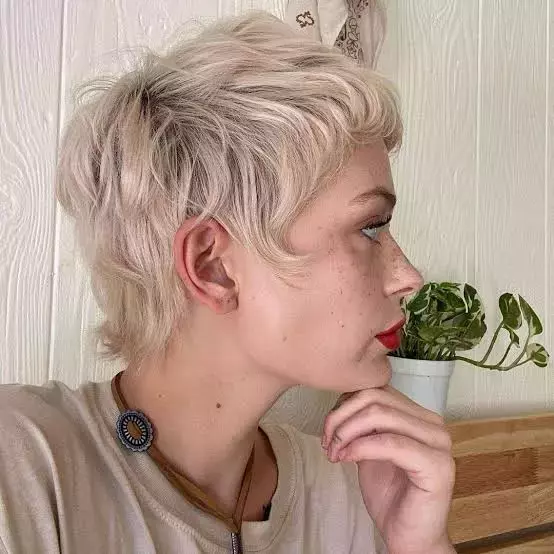 46. Mixie
A mixie is a mullet and a pixie combination. It is longer in the back and shorter in the front. You can go with this pixie cut for thick hair, as it enhances the texture nicely.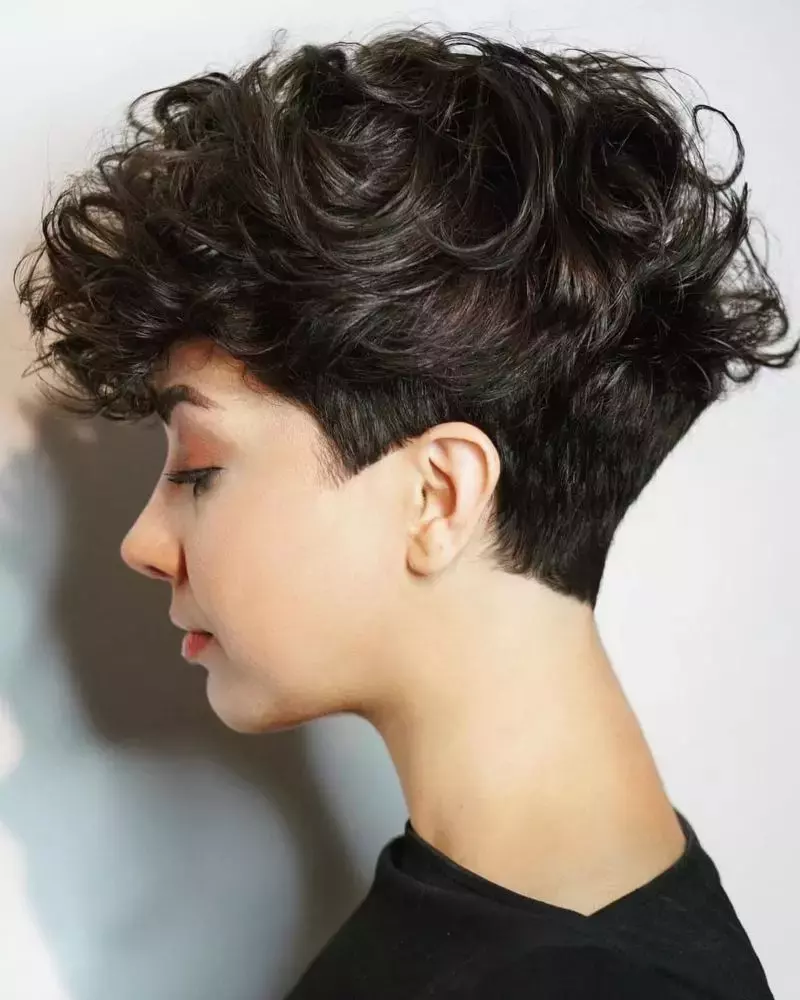 47. Front Curl Pixie
Another one of the cutest pixie cuts for thick hair is this one. You'll have your normal cut in the back, but the sides and the front of the hair will come off more ruffled or curly. A nice way to show your bouncy hair.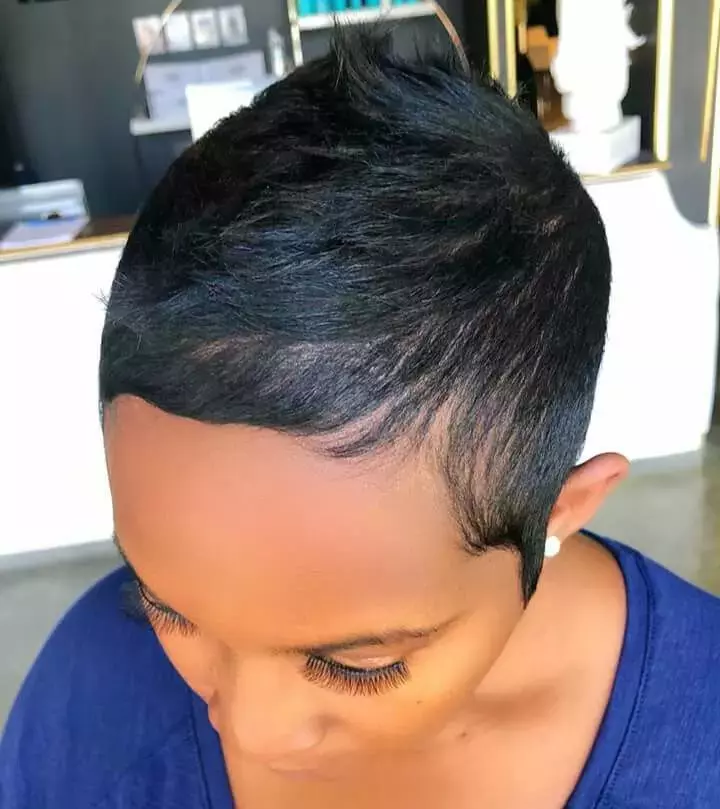 48. Small spiked hair 

The pixie cut for thin hair features the use of just some hairspray, but the results after styling will make the hair look more fluffy on top!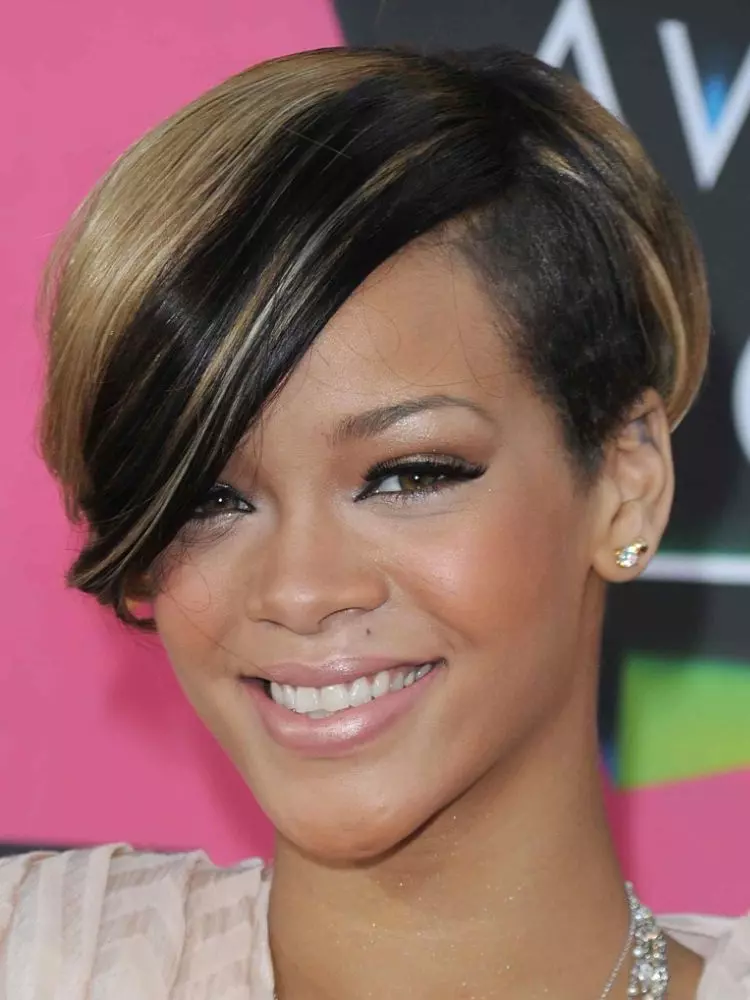 49. Side-shaved Pixie

Shave the hair on either one side or both sides above the ear. You can then style your longer hair in a part to the side and project a more rocky look.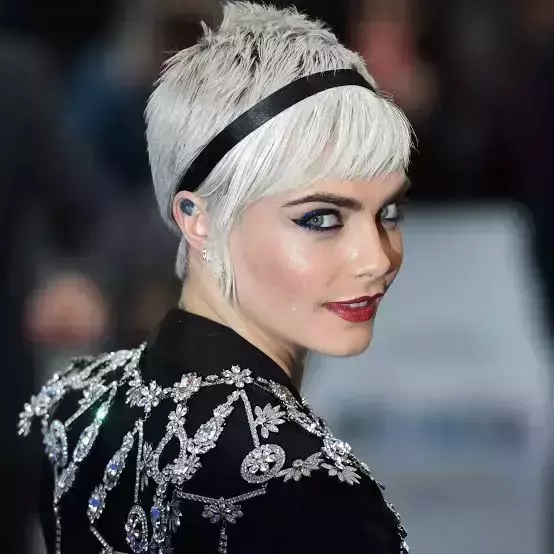 50. Accessoriesed Pixie

Elevate your pixie with different accessories according to the occasion and hair texture. This hairstyle will require some work to get the perfect hair accessories. But, it will look very stylish in the end. Go with a simple hairband or clips, the choices are many.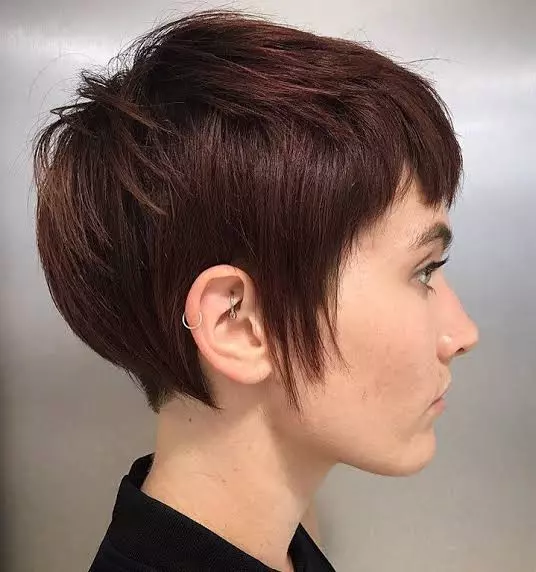 51. Pixie with side bangs
The side bangs will help project a more edgy vibe to your pixie cut. The hair would be cut and styled in a generally straight manner around the front of the ears. You can keep the middle and back hair as is.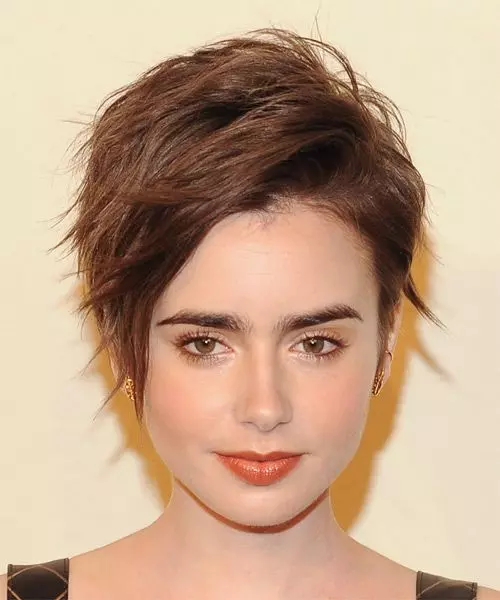 52. Layered Waves Pixie

For a short pixie, you will need to cut your hair length a lot. So, if you like to keep a nice length of your hair, then you should go for a longer-waved pixie. Go for some ruffled or beach waves and do a middle or side part on the hair.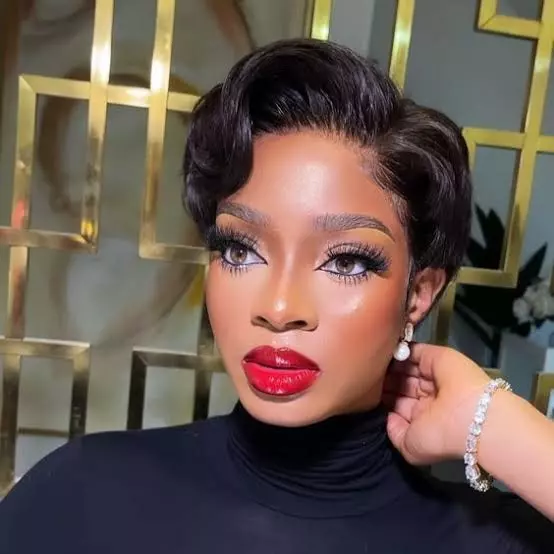 53. Glossy Pixie 
This cut is super shiny. Just use some hair gel or spray after setting your pixie in the layers or style if you want to get that polished look!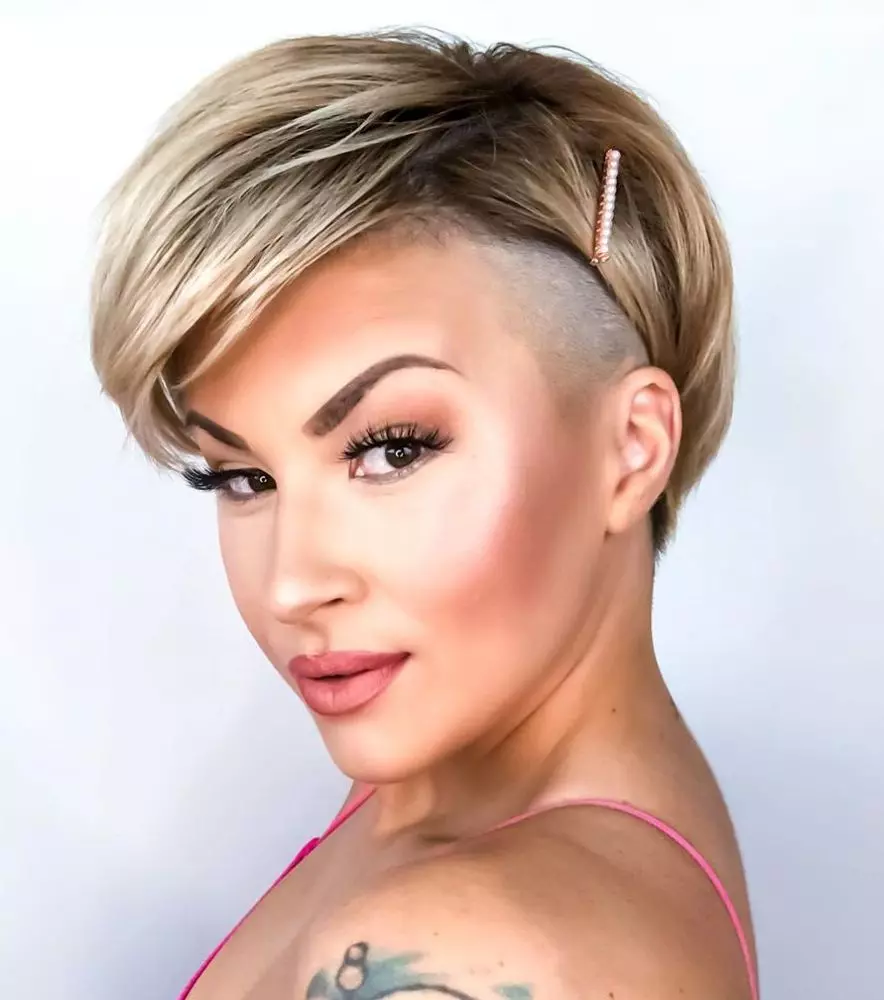 54. Side Undercut Pixie

A pretty variant of a pixie undercut, the side undercuts can be done on both sides or one side as preferred by the person. It is quite a daring look but is easy to manage afterward and is suited for most face types. 5. Glossy Side Part 

Another trendy short pixie cut for girls who just want to have a fun time and save time doing their hair. Just using a glossy gel or spray on the side part will add to the shine of the hair.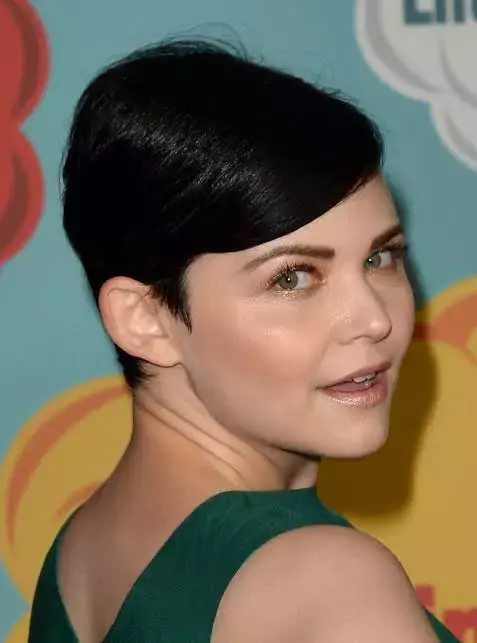 55. Glossy Side Part 
Another trendy short pixie cut for girls who just want to have a fun time and save time doing their hair. Just using a glossy gel or spray on the side part will add to the shine of the hair.
Conclusion
These 55 Pixie Haircuts covered styles from short to long, curly to sleek, and other different types of pixie styles to suit various types of face cuts and hair textures. So, choose from these styles, get inspired, and ge