Shraddha Kapoor's Beauty Tips, Workout Routine And Diet Plan
Tanumita Mishra
Updated At 14 Sep 22
Shraddha Kapoor, the famous bollywood actor has always mesmerized audiences not only with her jaw-dropping performances but also with her eye-catchy looks and absolute beauty. She is one of the popular actresses of bollywood and has been giving hit movies back-to-back since her debut.
Shraddha is known as a young, talented and cute actress of the B-town. She has slim, svelte figure, gorgeous looks, unblemished skin and beautiful hair and has achieved all of this by following effortless but disciplined workout routine, diet plan and beauty regime.
Beauty secrets of Shraddha Kapoor and her skincare routine is something that all her female fans wish to know and would love to follow. Apart from her beauty secrets, she has also revealed her workout routine and diet plan that's definitely motivational for all beautiful women out there! So here we have brought to you her beauty secrets, Shraddha Kapoor workout routine and Shraddha Kapoor diet plan. Read further to know and get stimulated by these ease-to-follow tips! Also check out Katrina kaif diet to find out one of the key factors behind her perfect body!
We cover the following:-
Shraddha Kapoor's Beauty Tips - Her skin care and hair care secrets
Shraddha Kapoor's Workout Routine
Her Diet Plan
Shraddha Kapoor Diet And Weight Loss Tips
Shraddha Kapoor was born on 3 March 1987 and her age is 35 years. Her height is 1.62 meters.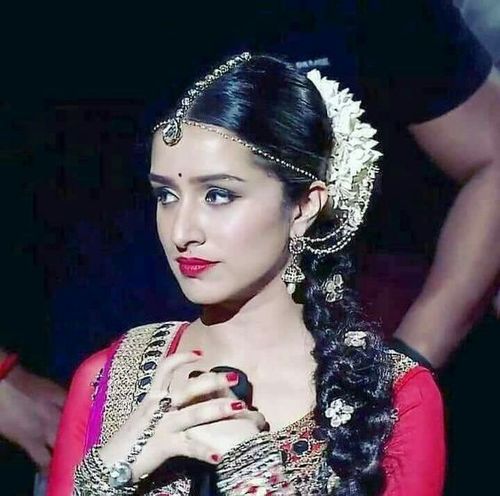 Shraddha Kapoor's Beauty Tips
Her Skin Care Secrets
Shraddha kapoor has a beautiful and glowing skin. She sticks to the following skincare tips to make her skin glow.
To keep her skin clean, moist and hydrated, she washes her face twice a day with cetaphil face wash which gently removes the dirt and sweat from face leaving it clean, exfoliated, moisturized and fresh.
She drinks 3 to 4 liters of water that lets her skin get rid of toxins and keeps it hydrated and radiant.
Shraddha is very particular about choosing the right face cleanser that is probably made of strawberry extract and/or peach which adds glow and moisture to skin by cleaning it properly.
The actress steers clear from using too many facial scrubs and masks as they are more likely to harm the skin and deprive it of its natural essential oils and glow.
One thing she makes sure to do is apply the SPF sunscreen lotion whenever she goes out in the sun, in order to protect her skin from harmful sun rays.
Shraddha Kapoor prefers no makeup and rather keeps it simple with her cute smile to look beautiful, if she's not out for the shoot.
Her makeup essentials include MAC products like waterproof kajal and tinted lip balm. She usually goes for light and soft makeup while using neutral colors more often.
Do make sure to check out Madhuri dixit diet if you are interested to know the skincare and beauty secrets of the diva!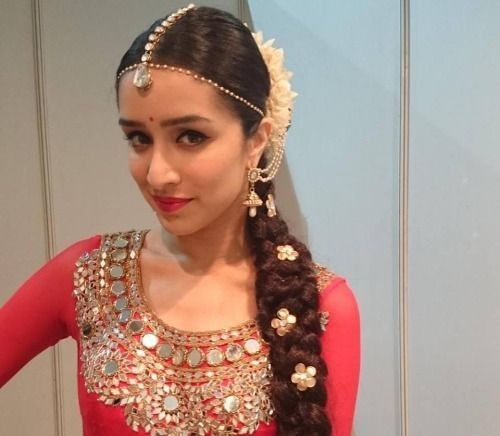 Her Hair Care Secrets
Good and beautiful hair is a significant part of beauty regimen of a woman and is essential if you wish to make a beauty statement. This 'Aashiqui 2' actress makes sure that she takes good care of hair as well.
Oiling hair regularly nourishes them and supplies them with essential nutrients, keeping them naturally strong, healthy and shiny. Shraddha oils her hair two times in a week with organic hair oil. The deep tissue head massage relaxes her hair while making the roots stronger and healthier.
She keeps away from chemical based hair masks and shampoos. Instead she prefers using home-made hair packs comprising those of aloe vera, hibiscus leaves or flowers and yogurt or that made of egg white and olive oil. This keeps her hair long, soft, healthy and shiny.
The regular usage of hair serum helps keep her hair smooth, frizz free and straight.
Priyanka chopra diet plan has been one of the main reasons for her perfect body! her balanced diet alongwith her regular workout regime has been crucial for her perfect figure! Additionally check out Alia Bhatt beauty secrets to find out all the details of her diet, weight loss, skincare routine and fitness routine which help her maintain her toned body.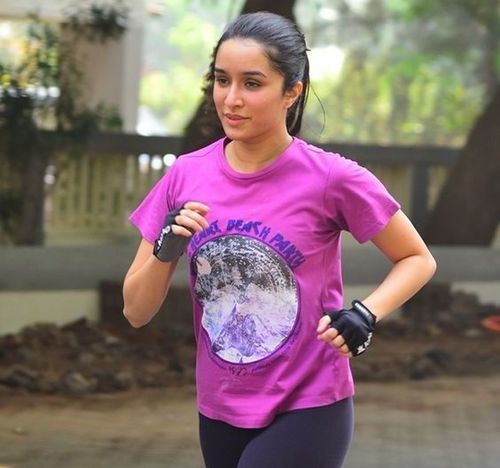 Shraddha Kapoor's Workout Routine
Shraddha Kapoor is conscious about fitness and knows how to keep her body in shape. She had been sporty in her teenage and loved playing volleyball, basketball. She also enjoyed running and scuba diving. Being into sports gave her an athletic and fit body.
Now, as a successful actress she opts for hitting the gym 5 days a week in order to keep herself fit, energetic and in shape. Her workout routine includes-
Push-ups, pull-ups, lying leg curls, one leg barbell squat, front barbell squat, crunches and stretching.
She does cycling, cardio exercises and treadmill for about 30-45 minutes.
For a flexible, energetic, strong body and good concentration, she practices aerobics and pilates regularly.
Yoga forms an essential part of her workout regime. She believes that yoga possess powers to provide body with overall endurance and strength, reduces stress and helps one stay fresh and active.
She very well knows that no exercise can beat dancing which is one of the best aerobic exercises that boosts energy, provides strength, reduces stress and keeps the body in great shape. Dancing is something that she's fond of and loves doing zumba, belly and hip-hop.
Apart from dancing, the actress takes delight in swimming in her free time, which is yet another exercise that improves flexibility, burn calories and keeps you slim and trim.
Another most simple fitness mantra of hers is a good nap. She sleeps for 8 hours everyday. Taking good sleep keeps body rejuvenated from within. The proper sleep makes her feel fresh and sprightly on waking up.
Do check out Nayanthara beauty secrets and the details of her weight loss diet and fitness routine as we detail out everything.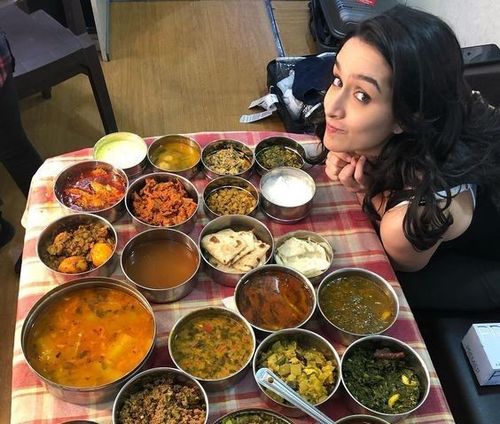 Shraddha Kapoor's Diet Plan
The secret to beautiful and glowing skin lies in your diet plan. Whatever you eat influences your skin and so, a skin-friendly, healthy diet plan is something that is a must if you want a beautiful naturally glowing face and fit body like Shraddha Kapoor. Keep reading to know about Shraddha Kapoor diet and her eating habits.
Breakfast:
Shraddha usually prefers a light breakfast which includes poha, upma, egg white, omelet alongwith a glass of juice or fruits. This helps keep her zestful throughout the day.
Lunch:
She goes for plain and very simple lunch which comprises of 2 to 3 chapatis with dal and green vegetables.
Dinner:
Her dinner includes dal, grilled fish or fish curry and whole wheat bread with butter peanuts or brown rice. Most often she finishes her dinner by around 6-7 pm for better digestion. Also, she takes a glass of saffron mixed milk before going to bed.
If you are interested in weight loss, do make sure to check out Parineeti chopra weight loss diet as she lost 30+Kgs by following a strict diet.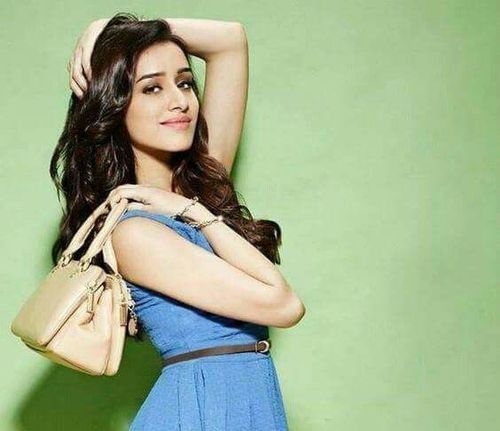 Shraddha Kapoor Diet And Weight Loss Tips
Her usual meals are plain and simple but she takes care of her eating habits that are also too easy to adopt.
She makes sure to take her breakfast soon after she wakes up and finish her dinner early at around 6-7 pm.
She is particular about taking meals on the scheduled time and doesn't starve herself skip meals.
The actress never forgets to munch on snacks, protein bars, nuts and fruits every 2 hours.
She eats 1.5 hours before her workout to gain energy for the same while after her workout session she takes proteins and vegetables.
Shraddha takes food rich in fibre, proteins, and vitamin and drinks green tea daily which improves metabolism, boosts immune system and lowers the fat level in body.
During the work hours, in order to restore moisture and natural glow of her facial skin, she consumes strawberries and peach.
She completely avoids junk and processed food, spicy eatables rich in fat and sweets.
Though she includes minimum sugar in diet yet there are days when she takes chocolates and desserts.
Shraddha Kapoor's workout routine, simple diet plan and beauty tips are all easy to follow. You can take an inspiration from her lifestyle secrets and try following them to get a charming face, unblemished skin and fit, healthy body with the perfect figure.
Related Articles