Priyanka Chopra's Glowing Skin Tips, Workout Routine And Diet Plan
Mohini Banerjee
Updated At 13 Sep 22
We cannot help but fall in love with the beautiful Priyanka Chopra. Getting beauty tips from her can be life-changing. We have compiled a list of skin care tips, especially glowing skin tips that are followed by PC herself.
On the other hand, if you are curious about Priyanka Chopra weight loss, then we also have Priyanka Chopra diet routine for you.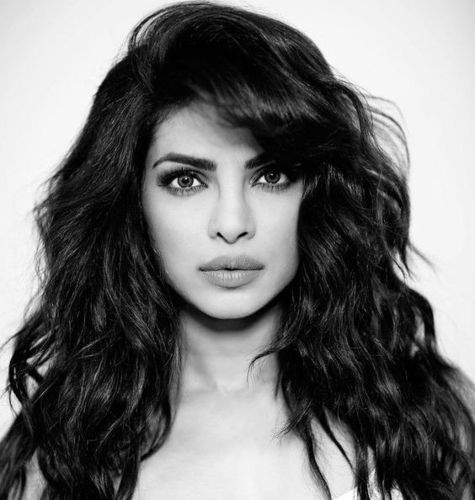 Priyanka Chopra Skin Care And Makeup Routine:
These glowing skin tips come from Priyanka's routine.
One of her main skin care tips is to cleanse, tone and moisturise her skin every day.
She likes to drink a lot of water so that her skin looks glowy and radiant.
Priyanka believes in the power of sunscreen and hardly ever steps out without applying it on her face and body.
She uses coconut oil to remove her makeup and then keeps it on overnight.
Along with Priyanka Chopra, do make sure to check out Disha Patani diet and beauty secrets as well since these would reveal the details of her diet and workout routine which has given her the perfect figure.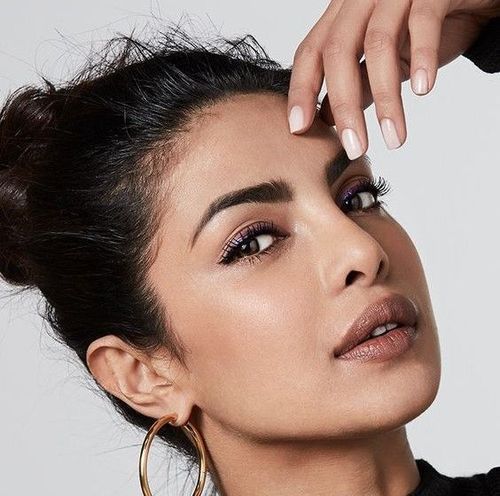 Priyanka uses a traditional mask made with turmeric.
You must have seen a lot of Priyanka Chopra hairstyle till date. She massages hot oil at least thrice a week to keep her hair long, healthy and sleek. This allows her to experiment with different Priyanka Chopra hairstyle.
Priyanka Chopra makeup bag contains the popular MAC Studiofix foundation (NC 43) and the Bobbi Brown concealer. They are her go-to products.
Priyanka loves to make her skin look flushed and healthy with the help of a blush. She likes peachy shades in pink and brown. They are a must in Priyanka Chopra makeup routine. She loves Nars Orgasm, which is a cult-favourite in the beauty community.
One of her best beauty tips for face is to take care of the lips properly. She has voluptuous lips to which she applies fresh cream and keeps it overnight. This helps nourish and moisturise the lips.
Do make sure to check out Kriti Sanon diet which lists the details of all her meals at a daily level.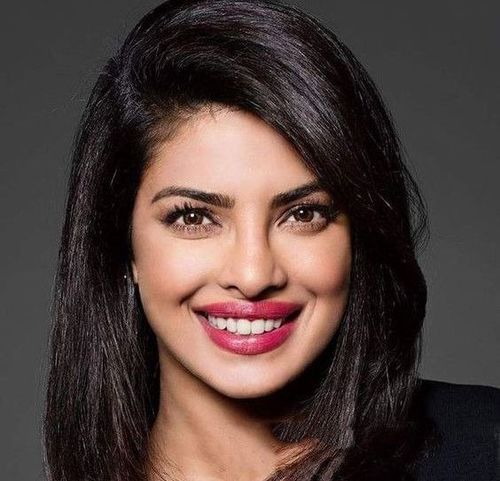 She gravitates towards nude browns or pinks for her lips. Some of her favourite products are the Laura Mercier lip stain in Mulberry and The Body Shop's Born Lippy lip balms. However, she loves to pair a neutral eye look with a dark lipstick.
Priyanka loves to draw attention to her eyes by lining them. One of her favourite products is the Blacktrack Fluidline from MAC. She also applies mascara religiously.
One of the best beauty tips that Priyanka preaches through her own choices is that you should highlight your best features without getting conscious about drawing attention to yourself.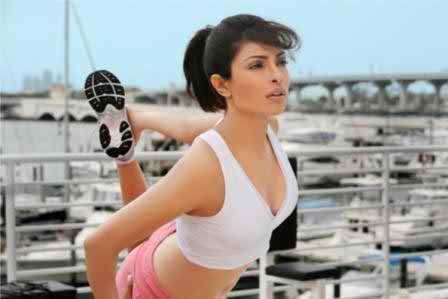 Priyanka Chopra Fitness And Workout Routine
Priyanka Chopra was born on 18 July 1982. She is 39 years old. Priyanka Chopra's height is 5 feet 6 inches. In meters, her height is 1.65 meters. She knows how to work out like a pro. However, she believes that,
You don't have to kill yourself in the gym...the idea is to keep fit and healthy, and not shrink myself by two or three sizes.
She might not fit the description of a traditional gymaholic, but she has a great fitness mantra that combines cardio and weight training with Yoga.
Along with Priyanka Chopra, do make sure to check Madhuri Dixit diet as this has been one of the reasons for her glowing skin even now!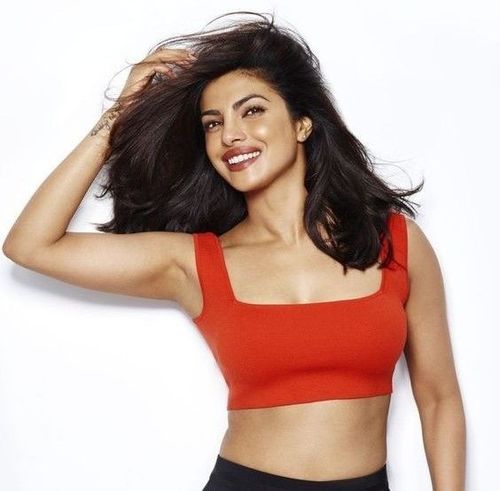 She works out for an hour four days a week. By maintaining her routine strictly, she ensures that she never gains any excess weight.
Priyanka begins her stint at the gym by running on the treadmill for 15 minutes without halting.
She then moves on to push-ups and reverse-lunges that help in toning her body perfectly.
Priyanka does not love weight training, but she puts her fitness ahead of her personal preferences. She engages in weight training when she is in the gym. She performs 20-25 biceps curls.
She performs 20-25 bench jumps followed by 20-25 reverse crunches. Priyanka then planks for a minute.
She loves resistance training.
Apart from the gym, Priyanka loves to go running and spinning. They are super helpful in keeping her fit.
Everybody knows that PC loves Yoga and asanas. They are essential components of her workout routine and fitness regime. Yoga helps her deal with stress and relaxes her. Some of her favourite yoga sessions are Warrior pose, Tree Pose, Half Lord of the Fishes Pose and Pranayama.
Priyanka is also a strong believer in the power of meditation. Whenever she gets some free time in her hectic schedule, she likes to meditate for a while.
According to Priyanka, you should not skip on your workout as that might nullify the effects of your previous efforts.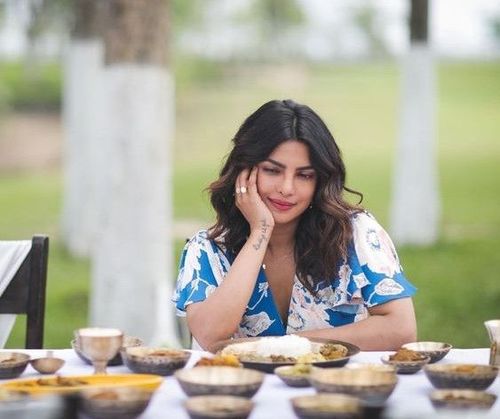 Priyanka Chopra Diet
Priyanka Chopra weight loss before her recent movies caused a lot of stir. Apart from her strict workout routine, she maintains a diet that helps her stay in shape.
As mentioned before, Priyanka likes to drink a lot of water throughout the water as it hydrates the body. She never compromises her fluid intake.
You should not kill your cravings, neither does Priyanka. She feasts on the food items that she loves on her cheat days. These include tandoori food, chocolates and cakes. She says,
You don't have to starve yourself...I love having my pizzas and burgers and buffalo wings, on the side, for sure.
You should try to have more home-cooked food as they are healthier.
She advises everyone to stay away from consuming fried and oily food products as they can be disastrous for the health. She is a strong advocate for healthy and nutrient-rich food. Green vegetables and fruits are a staple part of her diet because they provide the body with plenty of vitamins and minerals.
Priyanka likes to have coconut water along with a few nuts as a snack after every two hours as it keeps her active.
Along with Priyanka, Parineeti chopra weight loss diet has been quite inspirational as it has allowed her to loose more than 30Kgs!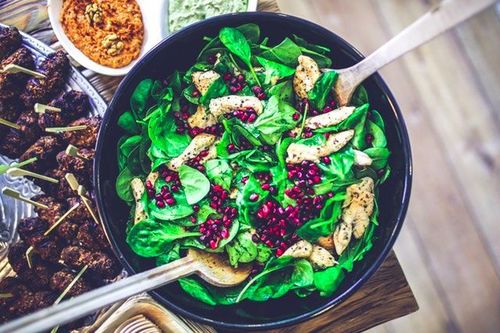 Priyanka Chopra Diet Plan
For breakfast, she has two eggs or a bowl of oatmeal along with a glass of skimmed milk. Both the options are equally healthy.
For lunch, she has 2 chapattis along with dal, salads and vegetables.
If Priyanka wants an evening snack, she goes for a Turkey sandwich or a sprout salad.
Her dinner consists of soup and grilled chicken/ fish.
Now that you know these amazing beauty tips for face, why not follow them.
Related Articles