Fitness Routine And Diet Plan Of 'Miss World' Manushi Chhillar
Kritika Mishra
Updated At 09 Dec 22
Want to know the Manushi Chhillar workout and diet plan?
The glory returned to India after 17 years as Ms. Manushi Chhillar got crowned Miss World on 18th November 2017! Prior to this, Priyanka Chopra won the Miss World pageant for India in 2000.
Manushi Chhillar succeeded and climbed every step to reach the peak of success and became the sixth Miss World from India!
Talking about Miss World 2017, Manushi left no stone unturned when it came to the preparation for it! A pageant that had 108 beautiful women across the globe fighting to be the beauty with brains, one needed to be the best in every case!
Manushi knew diet and fitness played a key role in getting a beatiful figure and followed the strict regime religiously. The miss world diet plan is simple yet very effective.
Manushi Chhillar's Fitness And Diet Plan
Celebrity Nutritionist Nmami Agarwal was her fitness guru! She made Manushi follow a balanced diet along with a regular drill! Her diet was planned perfectly to keep her fit and healthy!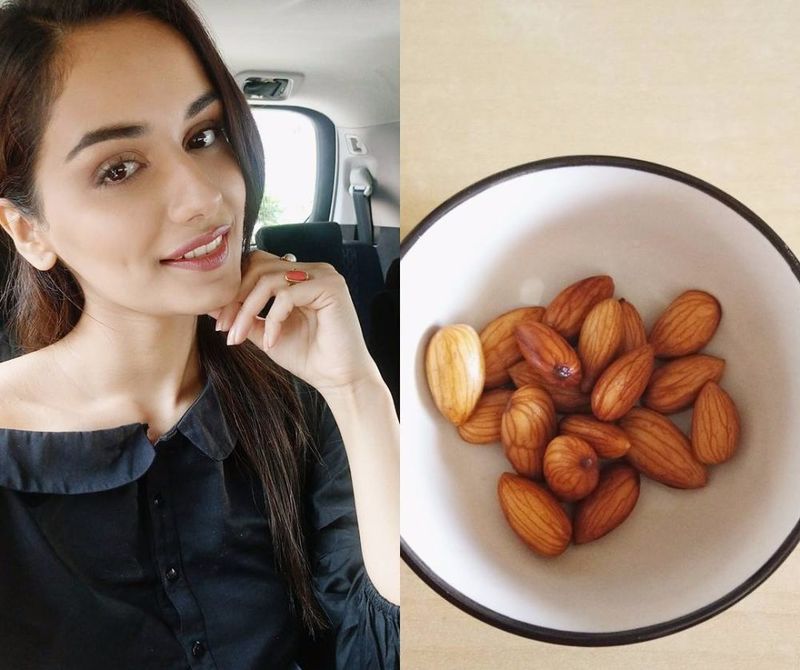 Manushi Chhillar Body Stats
Height - 1.73 meters or 5 feet 8 inches
Manushi chhillar weight - 55 kg or 121 lbs
Measurements - 34-26-34
Miss World Diet Plan
Manushi took a balanced diet while preparing for the Miss World Event.
She used to start her day with soaked almonds as she felt it kept one energized and its antioxidant properties were extremely beneficial for the skin and hair.
Her dinner was protein rich whereas she used to consume her carbohydrates mainly during the day.
Before Breakfast: 2-3 glasses of water with lemon
Breakfast: cereal, yoghurt and fresh fruits
Lunch: A bowl of rice with 1-2 chapattis, vegetable raita and salad
Evening: Fruit smoothie, cucumber and carrots
Dinner: Quinoa pulao, tofu salad and soup
Along with a nutritious diet, she kept herself hydrated with 3 liters of water per day!
She never used to skip her breakfast. Also, whenever she felt hungry during the day, she used to have coconut water and fruits.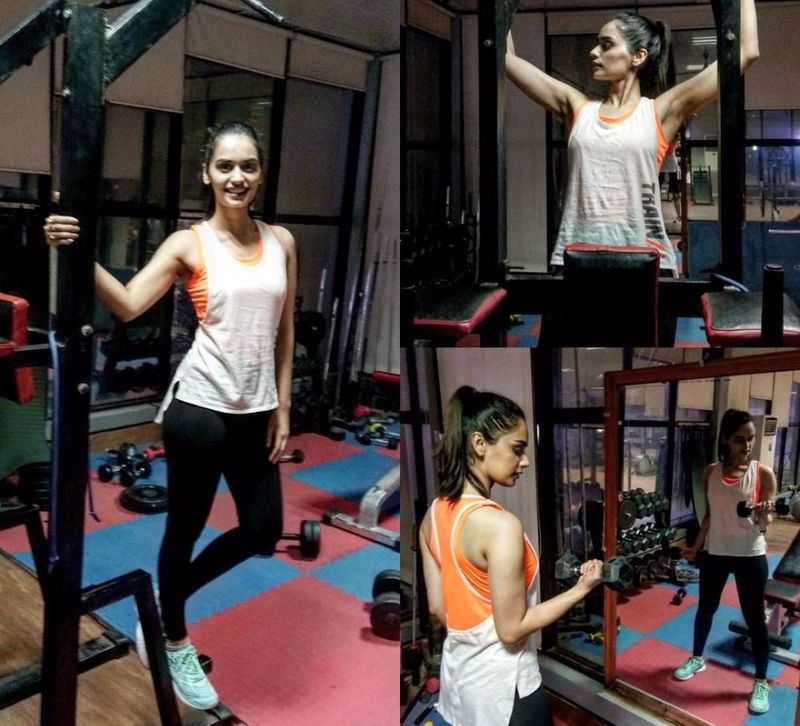 Manushi Chhillar's Fitness Regime

Her training included working out 4-5 times a week! She never missed a gym workout session and even used to go to gym in the nights. Her mantra to fitness was
Fitness is not a luxury, it is a choice
She also did yoga along with free running and squats.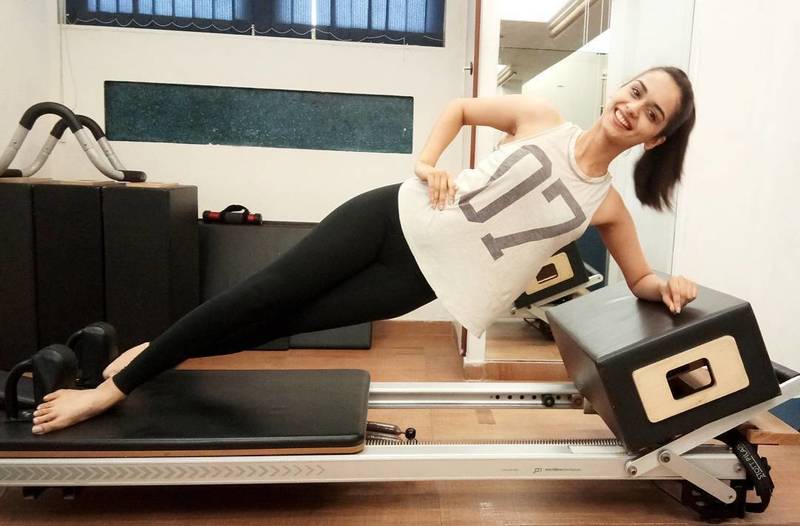 Planks was one of her most favorite exercises. As per Manushi,
The plank utilises almost every single muscle of your body and is one of the best exercises you can do for your body!
Manushi is careful about the different exercises that one should do to keep the body fit. She mainly relies on cardio, yoga, running and mixes it with high intensity training. She also goes for swimming as she loves the same.
Manushi chhillar workout consisted of:
Gym Sessions 4-5 times every week - She focuses on pilates, cardio, high intensity strength training, squats and twisting exercises. These helped her tone her body, eliminate pain and strengthened the muscles. Squats and Pilates were amongst her favourite exercises. She felt these exercises utilized most of the muscles of the body and hence were apt for the entire body.
Yoga - She focused on yoga for increasing her mental and core body strength.
Swimming/Running Or Dancing - Apart from normal gym sessions with yoga, Manushi also coupled it with activities like swimming, running or dancing which she liked.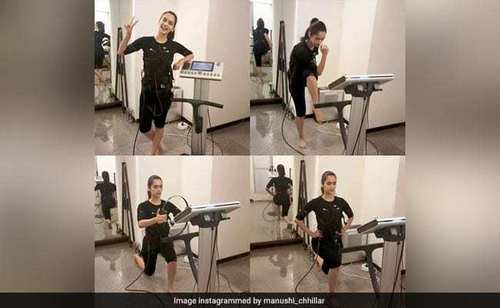 Manushi Chhillar Diet And Fitness Tips
Miss World Manushi Chhillar diet was strict and she sticked to the following tips at all times.
Never skip breakfast: Skipping breakfast increases hunger pangs by the end of the day.
Eat regular meals and use smaller plates: Eating regular meals helps to reduce the temptation to snack on food that is high in fat and sugar.
Avoid sugar, especially refined sugar.
Drink 3-4 liters of water everyday as it keeps the body hydrated and flushes out the toxins. Manushi Chhillar makes sure to consume 3 liters of water everyday.
Have an early dinner preferably by 7-8 PM. Also make sure that there is a 3-4 hour gap between your last meal of the day and your sleeping time. Doing this gives time to your body to digest the food.
A 7-8 hours sleep is extremely important in feeling rejuvanated every morning.
Start your day with lemon water as this helps to flush out toxins.
Coconut water is very good for healthy and glowing skin. One can have it either in the morning or during the day.
Stay away from junk food. If you get hungery in the afternoon or after meals, it is best to eat fruits. Manushi prefers having bananas and protein bars to get the right nutrients.
Always eat a salad with your meal but make sure not to eat high fat dressings.
Isn't she giving major body goals?
It's time to hit the gym and get that diet working!