Shaq Weight Loss : How He Lost 55 Pounds?
Sahiba Tandon
Updated At 31 Oct 23
Shaq, short for Shaquille Rashaun O'Neal, is a legendary basketball star who has won four championships in the NBA (National Basketball Association). In 2000, he has won NBA MVP, All-Star Game MVP, and Finals MVP awards. He is currently working as a sports analyst for "Inside the NBA" on television. His weight loss of 55 pounds in 2023 at the age of 51 has left people wondering and even inspired.
In the following, we will read about his profile and Shaq's weight loss journey and answer all the questions that people want answers to. Is he taking supplements? What's his diet? What exercises does he do to lose weight? Find out all this and more about Shaq weight loss now!
Table of Contents
Shaq Weight Loss Story : How He Lost 55 Pounds?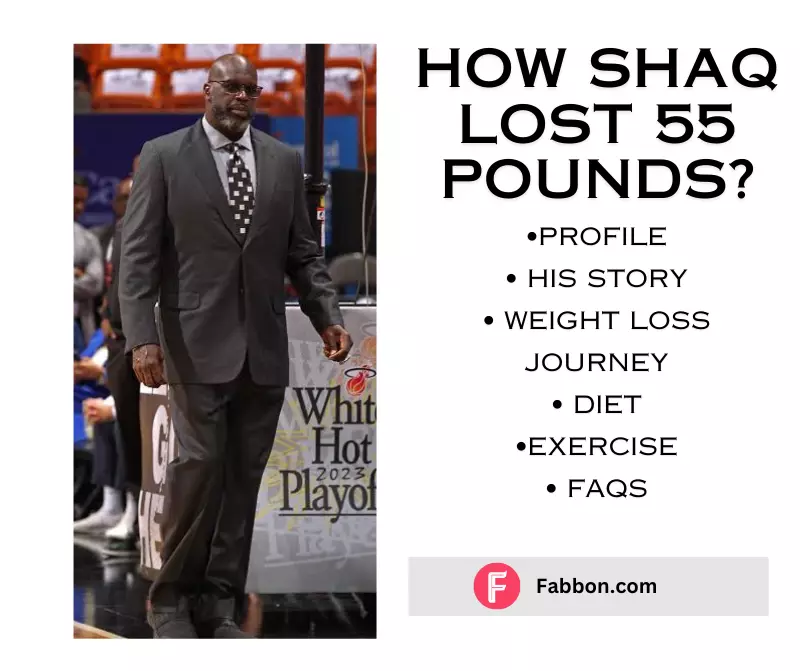 Shaq's Profile
Born On - March 6, 1972, in Newark, New Jersey, USA.
Weight Before - 410-415 lbs
Weight After - 351 pounds
Weight Loss - 55 pounds
Shaq weight and height now - 325 pounds and 2.16 meters (7'1")
Shaq weight in kg- 147 kg
Shaquille O'Neal shoe size- US shoe size 22 (His shoe size is 20, but he wears a size 22 US American.)
Shaq net worth - $400 million
Shaq's age - 51 years old as of 2023
Looking for more inspiration? Do check out Chrissy Metz weight loss story as she lost a whopping 100+ pounds through diet and workout.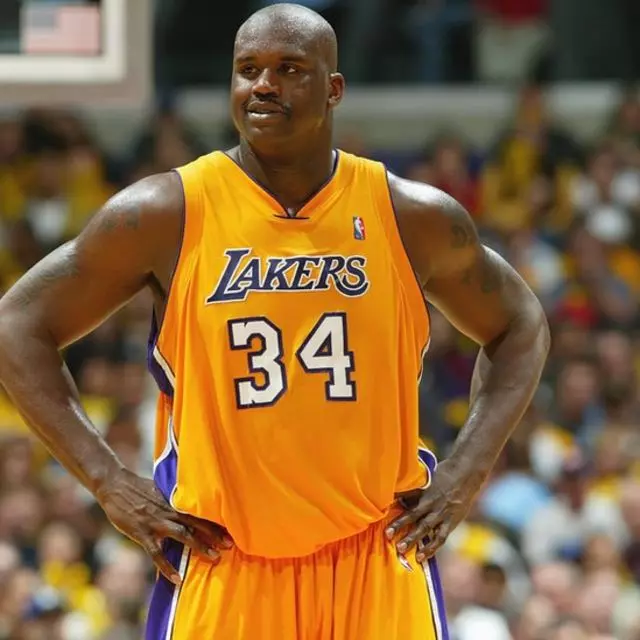 Who Is Shaquille O'Neal?
Shaq was born and raised in Newark, New Jersey, to Lucille O'Neal and Joseph Toney. He is an American of Jamaican descent. He was a student at Louisiana State University when he quit in 1992 to start his career in the NBA. 
He has won four championships while playing NBA throughout his career. Two alongside the Los Angeles Lakers and two with the Miami Heat. His position as a center while his time as an NBA star on the court has made him legendary.
He played for six different teams until his retirement in 2011. Starting with the Orlando Magic, Los Angeles Lakers, Miami Heat, Phoenix Suns, Cleveland Cavaliers, and lastly, playing for the Boston Celtics. Shaq net worth is around $400 million, and he is quite active on social media platforms like Instagram, Facebook, Twitter, and YouTube with the user ID Shaq.
Aside from being a basketball star, he is also a rapper. He released his debut album, Shaq Diesel, in 1993. His other albums include Shaq Fu: Da Return, You Can't Stop the Reign, Respect, Shaquille O'Neal Presents His Superfriends Vol. 1, and just recently his first EDM music album, "Gorilla Warfare". His stage name is DJ Diesel.
Read More: Kelly Clarkson weight loss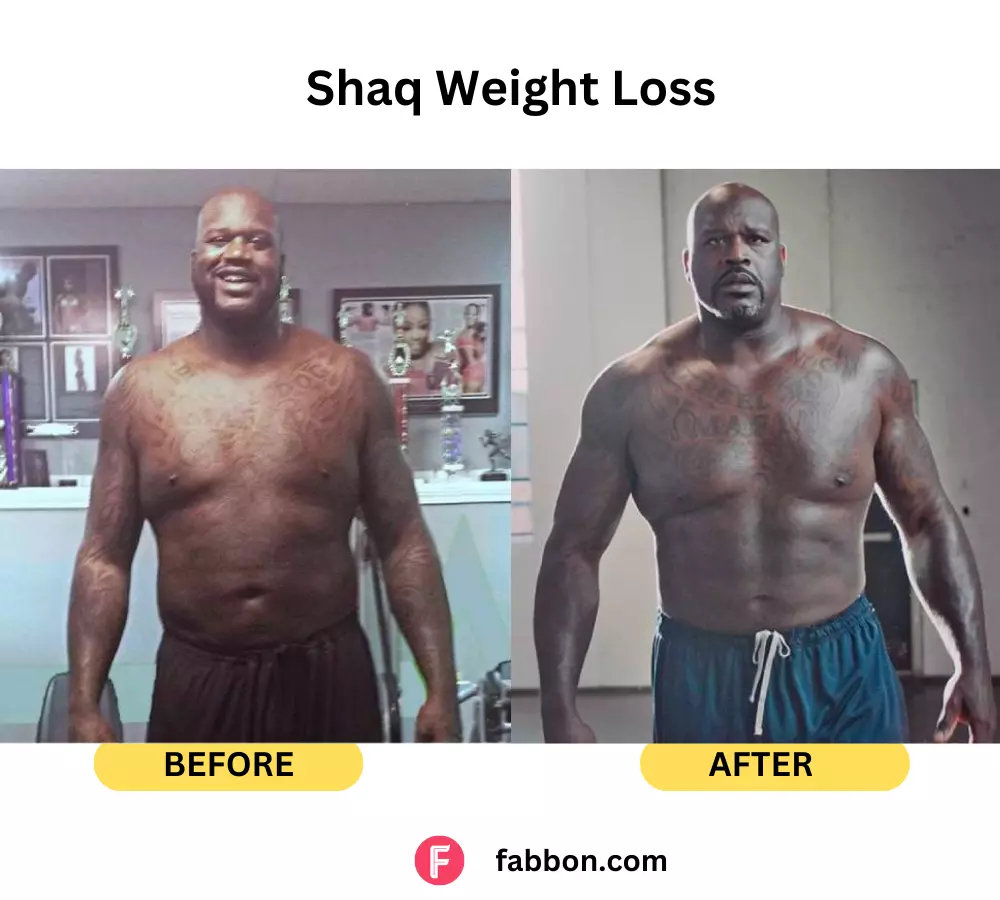 How did Shaq gain weight?
The basketball superstar said that he was eating unhealthy food because he wasn't working out all this time. He'd gained weight from continuing to eat junk food after he retired and not exercising.
"I was getting chubby and couldn't even walk up the stairs. I didn't like the way I looked in the mirror."
About the inspiration behind the recent Shaq weight loss, he says:
"I get a little jealous when I see these young guys on Instagram with their little six-packs, and so my goal is to one day be able to do an underwear ad with my sons-51 years old, just muscles everywhere."
Read More: Charles Barkley weight loss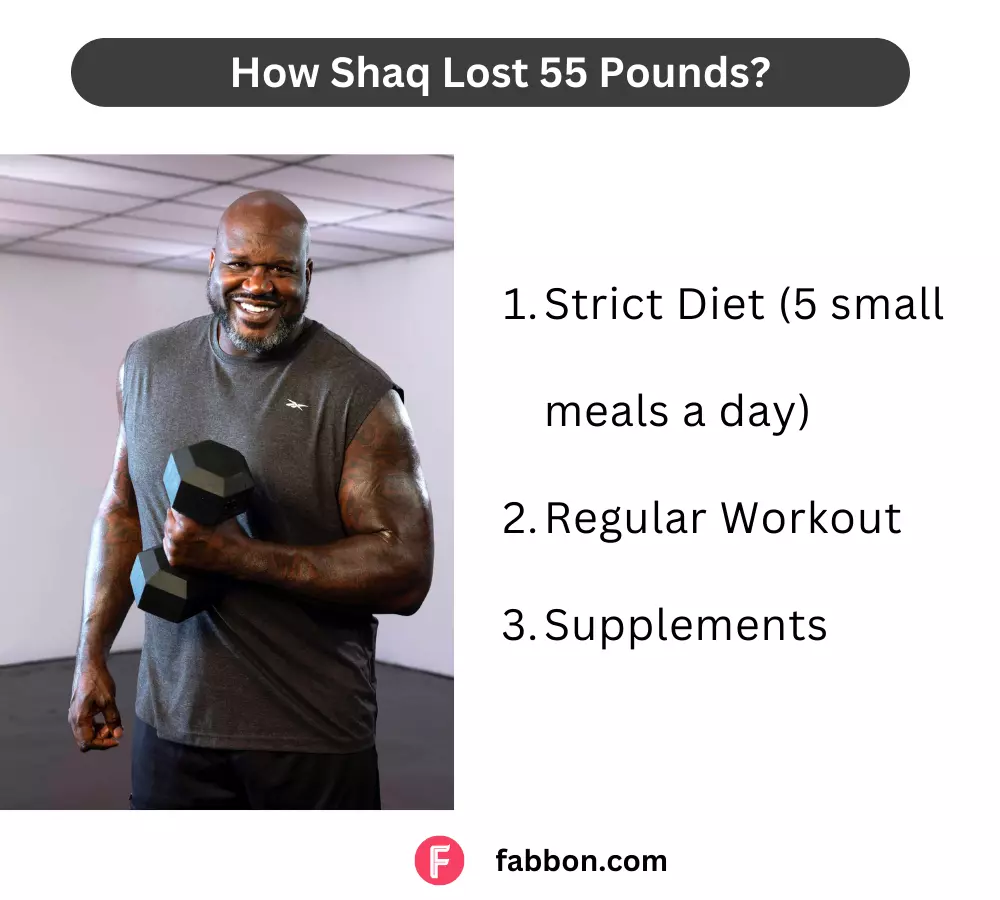 How Did Shaq Lose Weight?
Shaq weight loss of 55 pounds in 2023 was initially only intended for 20 pounds! He said that he wasn't feeling good about his body. While playing on the court in his prime, he got used to eating from fast food chains like McDonald's. But, that didn't affect his health, as he was playing and doing regular practice at the court.
As Shaq got old and retired, he got to know the real importance of a healthy diet and exercise.
"I wish I would've paid more attention to it. I was such a mental warrior that none of this stuff mattered to me."
To lose weight, he did the following:-
1) Strict diet- He got rid of eating unhealthy food and followed a strict diet with 5 small meals per day.
2) Regular workouts - Shaq made sure to have 1 hour daily workouts.
3) Started taking supplements - To increase weight loss and get a healthy body, he added supplements like GF-9, TestroVax, and OxyDrene NAD+ Enhancer to his diet.
Read More: Talia Jackson weight loss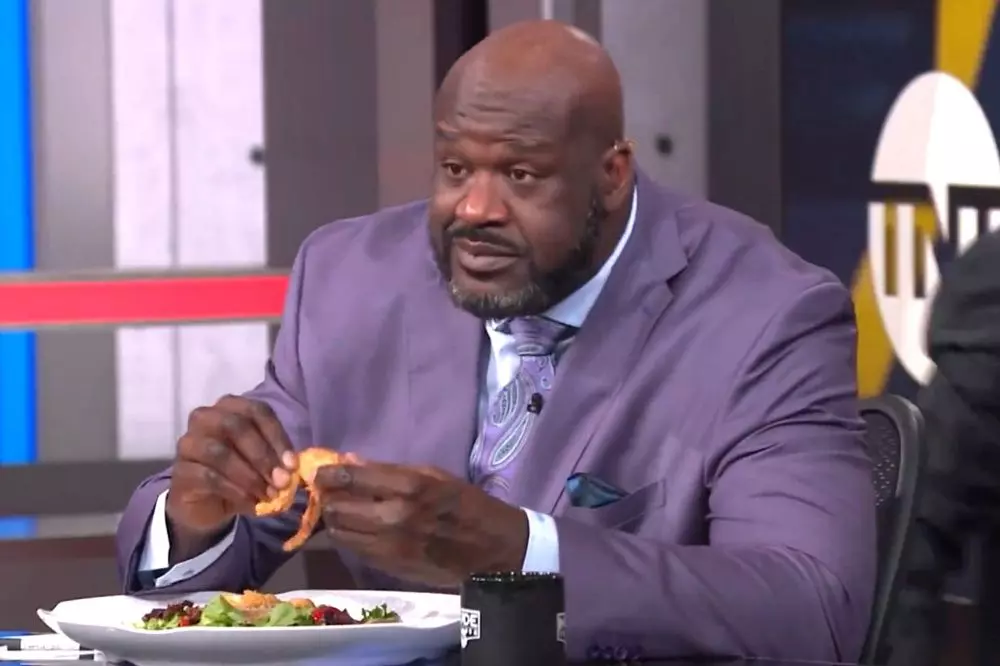 Shaq's Diet Plan
 
Shaw had been vocal about his meal plan during the diet. He doesn't do any type of fasting. For his 55-pound weight loss diet, his meal time has remained the same. Just like his days of unhealthy and junk food, his meals are five a day even today. He has just transformed them into healthier options! 
"I still get to eat as long as I eat healthy. And you gotta cut out the little stuff. No more Cheetos, no more cupcakes, no more stuff like that. So the more and quicker you can discipline yourself, the better and quicker you'll see the results."
Here are the five meals he takes daily.
Meal 1 and Meal 2 - Day beginning + Breakfast 
Meal 1 is a protein shake to start the day. Preferably with blueberries, bananas, and peanut butter.
Meal 2 is some sort of an egg. Mostly it can be an egg wrap or four scrambled eggs. Also, turkey sausages.
Meal 3: Lunch
For the mid-day diet meal, Shaq takes a popular diet food item, a healthy salad!
Meal 4 & 5: Dinner
Meal 4 can be salmon and chicken.  The chicken is a powerhouse of protein and it takes many forms including meatloaf.
Meal 5 is Steak.
We can see from his diet plan he takes a low carb high protein diet and that eggs, chicken, and steak make the most of his diet.
Aside from these, he takes fruits as snacks. On his cheat day, we can find Shaq with a bowl for mac and cheese, his favorite food. He has the recipe of the baked mac and cheese from his mother and makes it just like his childhood days
Read More: How Melissa Peterman Lost 60 pounds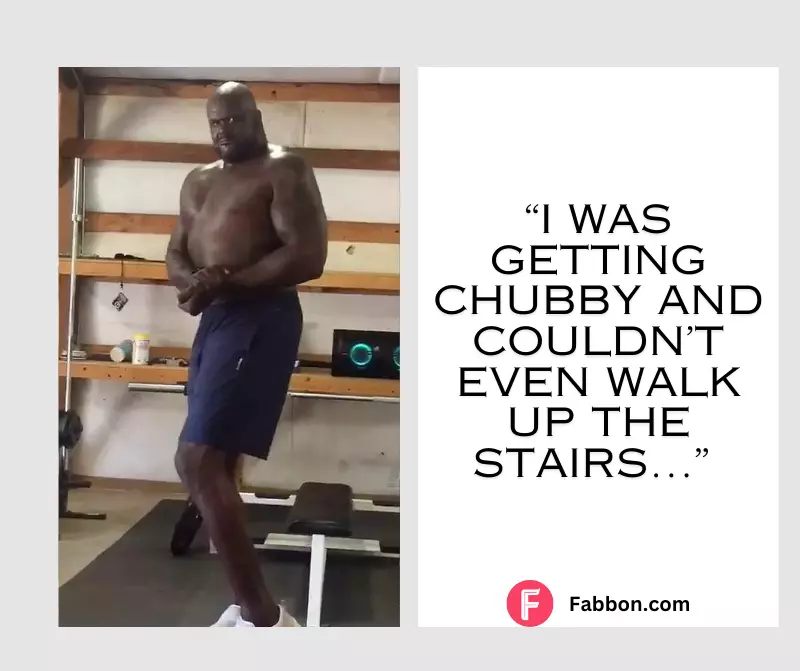 Shaq's Workout
To lose all this weight, the 51-year-old legendary basketball player is doing cardio and weight training. The sessions last for one hour daily if not more.
Here's what included in his workout:
- Cardio
- Exercises for chest
- Biceps
- Muscles 
- Situps 
Read More: Billie Eilish weight loss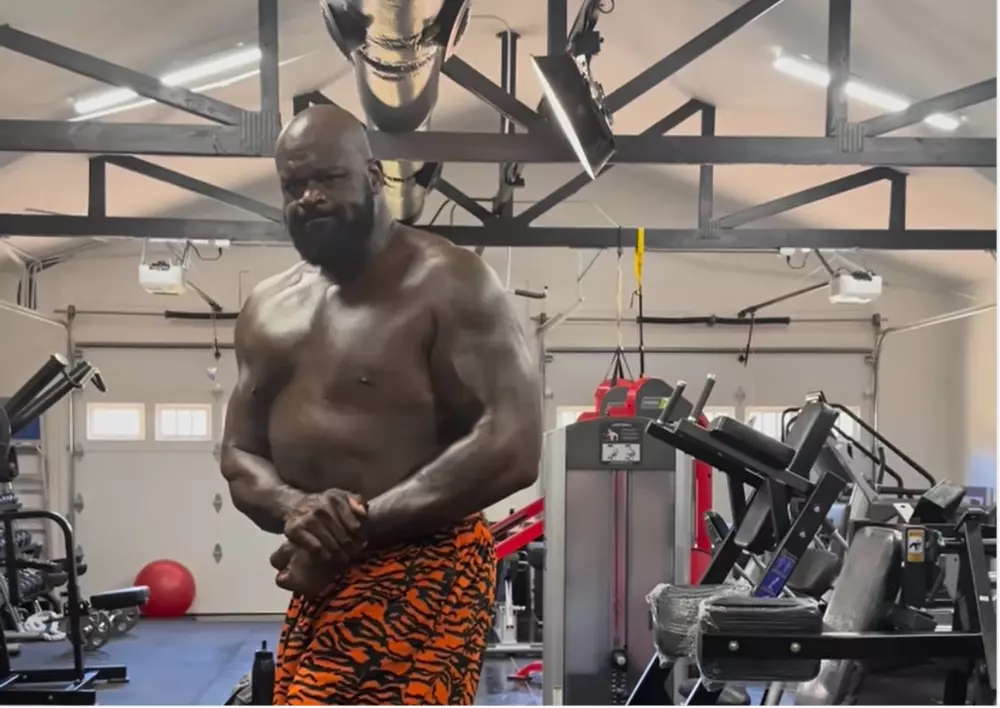 The one thing that Shaq is not a fan of is going to treadmills. He feels like it's getting to his joints. It doesn't help that the basketball star has had hip replacement surgery. But, still, he is out there doing the workout of cardio, dumbbells, and weight training to maintain the abs he has gotten.

These workouts happen for at least 3 days a week.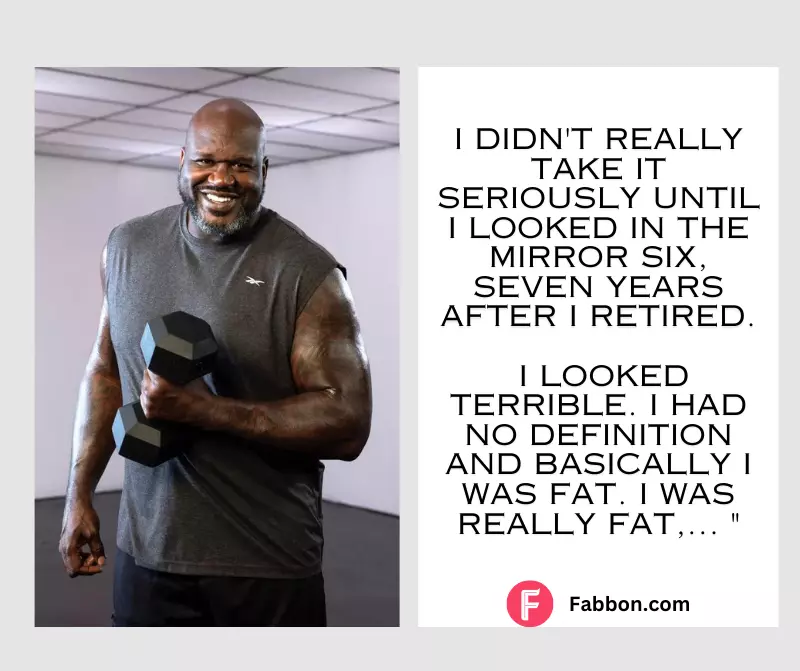 Shaq's Supplements for Weight Loss
In 2023 now, Shaq diet consists of lots of proteins to keep him healthy and build muscles. After doing exercise, diet, and taking supplements, Shaq weight and height now stand at 147 kg and 2.16 meters. 
Yes, aside from working out and having a healthy diet, Shaq also uses Novex Biotech GF-9 as a supplement to lose weight and increase muscle. He even released "The Shaq Pack" with Novex Biotechs for guys of his age. It includes GF-9, TestroVax, and OxyDrene NAD+ Enhancer. 
On the use of the supplement, Shaq says:
"GF-9 is the real deal… I'm more active, I sleep through the night, I have energy, and want to work out 2 to 3 times a day. That hasn't happened in about 10 years."
He has become a spokesperson for Novex Biotechs and says that he wanted to come forward with something that guys his age can use to lose weight. These supplements are helping him, and they may show the same results as others as well.
Read More: Kevin James weight loss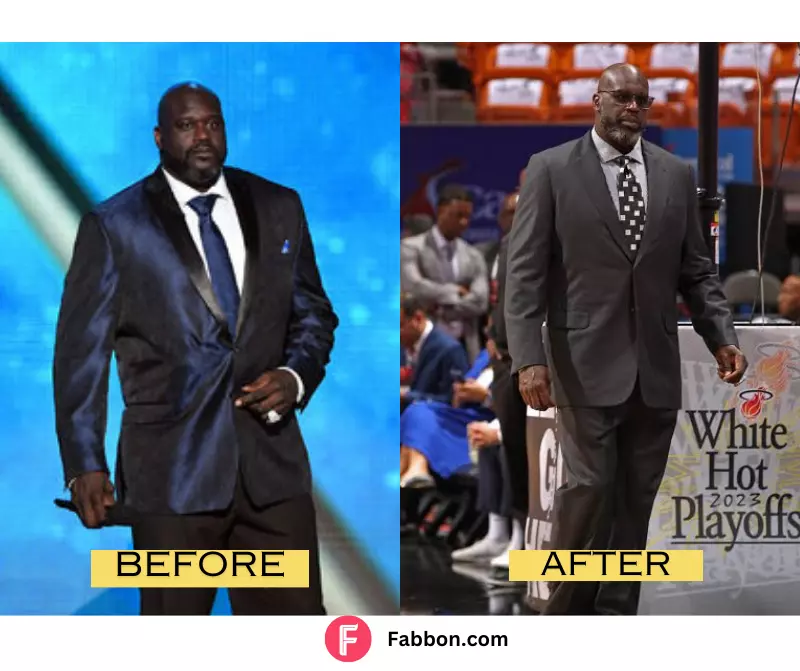 FAQs on Shaq Weight Loss 
Q. How much weight has Shaq lost?
A. Shaq has lost around 55 pounds with the help of workouts, a diet, and Novex Biotech's supplements.
Q. How much did Shaq weigh before he lost weight?
A. Shaq was around 410-415 pounds before he got inspired to lose weight and get back into shape. He told the popular media platform Entertainment Tonight, that his goal weight is between 315 and 330.
Q. Why did Shaq lose so much weight?
A. Shaq says that he had to lose weight because, as he got older, he wasn't able to walk up the stairs. Shaq didn't like the way he looked. He wanted to lose weight and get back into shape. So that he can do an underwear advertisement with his sons. 
Read More: Randy Jackson weight loss
Q. Who is Shaq wife? 
A. Currently, Shaq is single and a divorcee. Previously, Shaq wife was Shaunie Henderson, who is a television personality. The couple was together for nine years. They married in 2002, and their marriage was annulled in 2011. 
Q. How did Shaq lose so much weight?
A. Shaq lost 55 kg in some months. The credit for this goes to the cardio and weight training he has been doing. Alongside, he is also eating healthy food filled with protein.
Q. What supplement is Shaq taking?
A. Shaq is taking the Novex Biotech supplements. He is openly advertising in favor of the supplements. He used those supplements and vitamins along with diet and exercise. These are intended for men who want to increase their blood growth hormone levels.
"Plus the supplements I'm taking, and the shakes I'm drinking, the weight just fell off. I'm not at 100 percent ninja mode yet. I'm still 75 percent.".