How Jake Gyllenhaal Lost 30 Pounds?
trisha sinha roy
Updated At 24 Jan 23
Jake Gyllenhaal weight loss is a very popular story and Jake Gyllenhaal himself is one Hollywood icon you cannot miss. The actor has repeatedly made news with his remarkable performances in a plethora of films throughout his career. Gyllenhaal made it big in his last on-screen appearance as Mysterio in Spiderman- Far From Home, which also happens to be his debut into the Marvel Universe. Needless to say, Marvel fans have happily welcomed him to the jungle. Along with Jake, do check out David harbour weight loss story as he lost a whopping 80 pounds!
How Jake Gyllenhaal Lost 30 Pounds?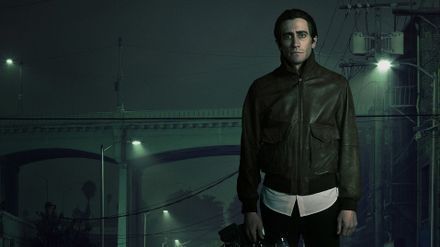 Jake Gyllenhaal Weight Loss Story - An Overview
Gyllenhaal has been critically acclaimed for his roles as Homer Hickam (October Sky, 1999), Jack Twist (Brokeback Mountain, 2005), Morf Vandewalt (Velvet Buzzsaw, 2019), Edward Sheffield (Nocturnal Animals, 2016), and of course, Donnie (Donnie Darko, 2001). When it comes to work, Jake Gyllenhaal is known to be utterly dedicated towards and immersed into any project that he takes up.
The actor wowed fans with his transformation for the movie Nightcrawler, playing a part for which he had to lose 30 pounds. Jake Gyllenhaal weight loss is an ever-trending and inspiring story among countless celebrity weight loss journeys that people are still profoundly fond of.
The 2014 Halloween release featured Gyllenhaal as Lou Bloom, a psychotic journalist who prowls the night trying to capture disturbing crime footage to sell to local news outlets. Lou Bloom is a figuratively diisturbed and disoriented character and would not fit the physical description of a buffed up and bulky man, which Gyllenhaal himself was. So the Oscar-nominated actor went all in and got into a strict diet regimen that would go down in the history of celeb weight loss stories.
Jake Gyllenhaal weight loss is all about how he went to the absolute extreme to get himself in Lou Bloom's shape. When we read celeb weight loss stories, we usually look at how celebrities switch to new planned out regimens. But that is not what Jake Gyllenhaal did for The Nightcrawler. He cut his staples down to kale salads and chewing gum. The actor would keep a bowl of luxury chewing gum with multiple flavours to trick his brain into thinking that he was having more food than he actually was. He would then have a cup of almond tea that transferred no more than one calorie. He also went on a 15-mile run every night to catalyse the weight-loss process.

In an interview with Entertainment Weekly, Gyllenhaal described the choices he had to make in order to meet his own expectations of Lou Bloom's physical imagery.
The running thing, you're pretty hungry because you're not eating a lot of food. You're lonely because you're not meeting your friends for dinner. People go, 'Hey you want to meet for dinner after work?' I go, 'Well, I'm shooting all night.' 'Alright, you want to meet for lunch?' I'm like, 'I can't!' So I'm gonna go run.
The 'Nightcrawler' also stated that a lot went into keeping himself awake, alive, physically functioning and active enough to shoot the movie while he put his body through tons of stress to fit the role perfectly.
Also check out Seth Rogen weight loss story as he also lost 30 pounds in almost 10 weeks.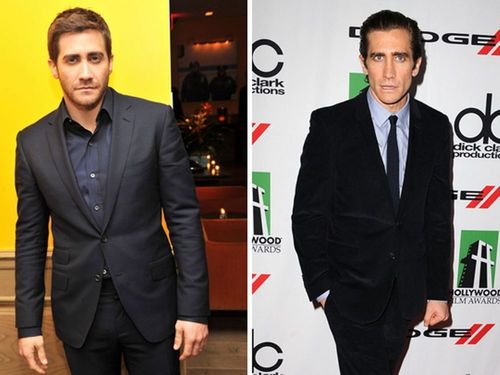 When asked about Jake Gyllenhaal weight loss struggles, the actor revealed that he would try to cut down his calories to the absolute bare minimum. However,losing 30 pounds from his 180 pound frame was just not just about transitioning physically into Lou. He stated that his vigorous weight loss methods helped him in psychologically delving into his character. Lou, a sociopath, was always 'figuratively hungry'. Jake said that
I knew if I was hungry that I was in the right spot.
Jake told the media at an event during the promotion of the film. He also talked about how the chemical and mental effect of the process was a 'struggle' but also 'fascinating'.
At a certain point during the shooting of the film, Jake almost stopped eating altogether. When the hunger pangs got a little too much, he would try to make do with small bites of meat, crackers, or his usual kale salad. The actor ran 15 miles from his house to the sets of the film every night. Despite the unpleasant physical aftermaths of the process, co-stars and crew remember him trying his best to maintain his demeanour during shoots. If he snapped, he would apologise immediately after, saying that he was grumpy because he had not eaten. He was usually aware of his surroundings and actions and tried to put on his best self and give his best performance, all at once.

Jake Gyllenhaal weight loss regimen was not one with a proper diet plan or a list of things he allowed himself to do. The on-screen Lou Bloom simply cut down to the least that he could eat. Jake put his body on survival mode and only allowed as much intake as it would take to keep him alive. Having done that, he further took on the physical and mental strain of the shooting added with physical activity to distract himself while he was transitioning into Lou.
The most remarkable part of Jake Gyllenhaal weight loss is the fact that the actor kept himself calm and composed throughout the shooting and nailed his part as the character while undergoing the chemical imbalances of his newfound diet plan.
For a 180-pound muscular buffed up man we usually get to see, Jake Gyllenhaal weight loss routine made the actor go miles over the healthy biological limit to turn himself into a bulging-eyed, hungry and distorted sociopath that we see in The Nightcrawler.

Method acting clearly gained a new benchmark after Jake Gyllenhaal weight loss for Lou for The Nightcrawler. According to several sources, he put in a colossal amount of research to get into character to do Lou Bloom's character justice. The actor has had to gain and lose weight for several other parts he has played on screen. Nothing, however, compares to Lou Bloom. Critiques have acknowledged the sheer hard work and dedication that went into pulling off a character as disturbingly complicated as Lou Bloom.

Jake Gyllenhaal made up for his lost weight by bulking up for Southpaw, his release following The Nightcrawler, where he played the part of a boxer. The Nightcrawler remains to be one of the best known Gyllenhaal movies of all time and a time-worthy watch for every thriller fanatic out there. It is rated among one of the top thriller dramas by fans and pops up in almost every list of mind boggling thrillers on the internet, next to Donnie Darko, Source Code, Nocturnal Animals, and many more.
Also check out Rob kardashian weight loss story to find out the diet and workout details which helped Rob lost a whopping 50 Pounds.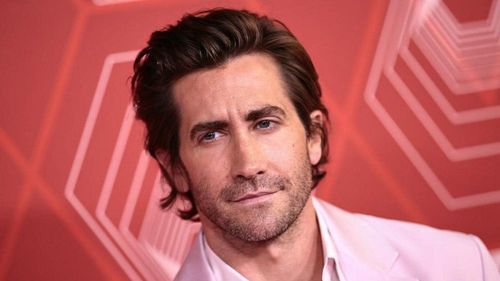 Jake Gyllenhaal Weight Loss Diet
Jake Gyllenhaal weightloss diet was not a specifically planned out regimen like celebrity weight loss procedures usually happen to entail. The actor spent a lot of time with director Gilroy during the pre-production of the movie discussing and understanding the character of Lou Bloom. So when he started his weight loss journey, he had to find the quickest way possible to get there.
Jake Gyllenhaal weight loss diet included:
Kale Salad
Luxury Chewing Gum in many flavors
Almond Tea
Very small amounts of meat
Crackers
Adequate water intake
Jake Gyllenhaal weight loss diet plan was not the definition of healthy. In fact, it was quite painful for the actor to keep himself going with such little amounts of food in his system. However, Jake Gyllenhaal's weight loss journey is the definition of persistence given how much he put in to doing justice to the character of Lou Bloom.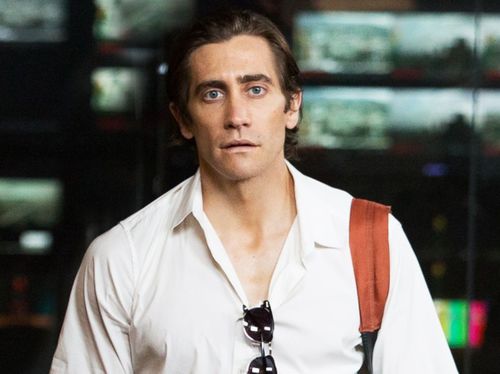 Workout Details
Once again, Jake Gyllenhaal's weight loss plan was not really a plan and did not have a specific workout regimen either. However, Jake Gyllenhaal is usually known to work out regularly as a part of his daily routine itself.
Jake Gyllenhaal had to switch up his workout routine a little bit. For Nightcrawler, the actor ran 15 miles each night to his set. However, with the extreme hunger pangs he would experience as a result of heavily cutting down on solid food, the actor was unable to workout as much as he usually would. His 15 mile run made for most parts of his physical exercise.
Along with running such a long distance every night, the actor would also be on the sets of Nightcrawler, shooting for long hours which also added to the physical strain on his body. As a result, he did not specifically need to work out any longer. He did however hit the gym every once in a while to distract his body from the consequences of the chemical imbalances in his body happening due to his newfound diet.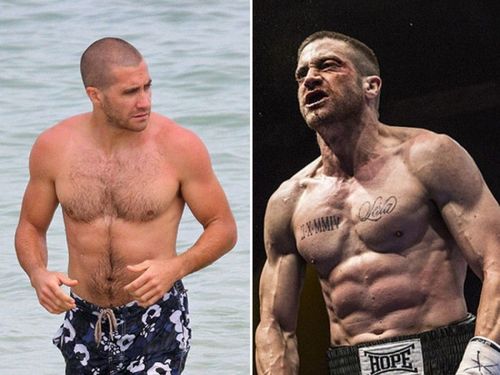 Weight Loss Tips From Jake
When it comes to Jake Gyllenhaal weight loss tips, the actor would not suggest anyone to take inspiration from his diet before Nightcrawler. Cutting down on food in such an extensive manner is not the healthiest way to go about it, even if its Jake Gyllenhaal's weight loss that we are talking about.
The actor went through a lot of physical pain to get into Lou Bloom's shape. Weight loss diet's might ask you to cut down on heavily tempting junk foods, but it is not supposed to make anyone starve which is exactly what Jake Gyllenhaal did for The Nightcrawler.
Jake Gyllenhaal fixed the impacts of his vigorous weight loss when he started working for the movie Southpaw where he plays a boxer. Once again, this was not easy as the actor had to buff up and become the exact opposite of Lou Bloom. Gyllenhaal had more tips to share from his regimen for Southpaw which was a lot healthier and fullfilling and involved things such has working out every day and stictly avoiding fried foods, although he did give in to his love for Chipotle.