Sandra Bullock Exact Diet And Workout Routine
Pooja Angurasu
Updated At 08 Aug 23
Sandra Bullock is one of Hollywood's most well-liked and prosperous actors. The biggest movies in this Oscar-winning actor's repertoire include "Our Brand Is Crisis," "Demolition Man," "The Blind Side," and "Gravity."
Sandra regularly ranks at the top of the fitness list regardless of the role she is playing. Sandra has over the years kept up a gorgeous physique. Wouldn't it be fascinating to discover more about the exercise regimen that this Hollywood actress uses to maintain her incredible physical fitness? You would, of course. We will thus talk about Sandra Bullock's diet and workout routine in order to possibly gain some insight into her personal life. Let's get started.
Sandra Bullock Stats
Height: 1.71 m (5 feet 7 inches)
Age: 59 years
Weight: 119 lbs (54 Kg)
Net Worth: $280 million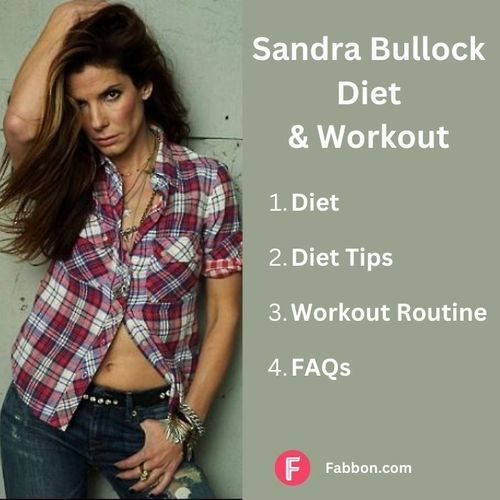 Sandra Bullock's Exact Diet And Workout Routine
Sandra Bullock continues to be a picture of elegant aging even as she nears her sixties, and her radiant health is in large part due to a nutritious diet. She has a lot of vegetables and uses food delivery services to reduce the amount of time she needs to spend cooking. She used to adhere to The Zone diet, which aids those with diabetes by regulating blood sugar. However, she now eats nutritious foods that she prefers.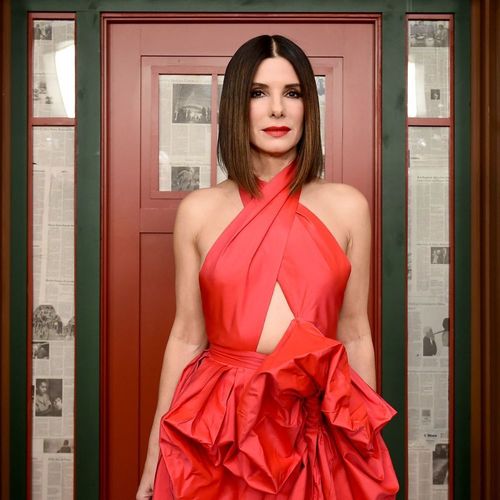 Sandra works out with celebrity trainer Simone De La Rue, who created the Body by Simone method, to stay in shape. This fitness instructor incorporates cardio workouts like dancing and jumping rope, according to Health Magazine. Ten minutes of intense cardio are followed by strength exercises that focus on various body parts to complete the workout. Simone also makes use of a seven-inch-diameter Pilates ball and resistance bands with grips.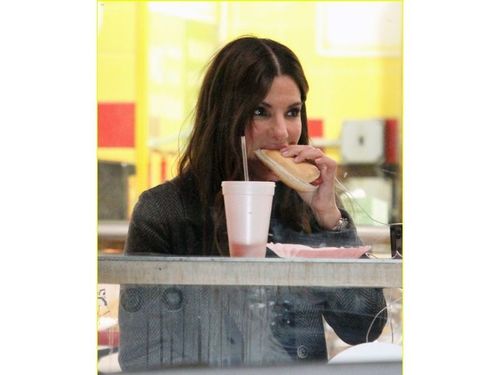 Sandra Bullock's Diet
According to Sandra Bullock's admission to InStyle, her nutrition plays a role in her health.
"Like last night, I had brown rice, black beans, and some steamed vegetables," she explained.
She is all about eating fresh food in small portions. Cynthia Pasquella, her dietician, admitted that she enjoys pre-made meals from a food delivery service.
She was formerly just one of the many famous people who followed The Zone diet, which promotes ingesting foods that barely boost blood sugar levels. On the Zone Diet menu, each meal and snack should contain a specific ratio of macronutrients: 40% carbohydrates, 30% protein, and 30% fat.
Sandra Bullock follows a diet that limits her to 1,200 calories per day.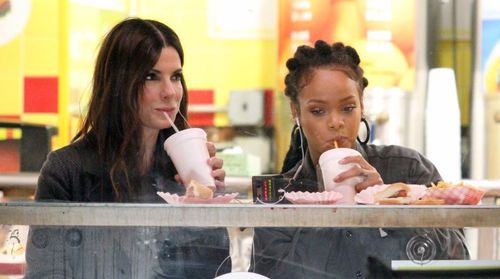 Sandra Bullocks daily diet comprises of a mix of proteins, carbs, fats and she tries to ensure that her diet contains most of the nutreints. Her go to drink is green tea and not coffee.
Breakfast
- Omelette with whole eggs or egg whites, broccoli or spinach, and fruits like raspberries or melon
Mid Morning Snack
- Fruits and protein bar
Lunch
- Chicken or fish or turkey, Vegetables
Snacks
- Sunflower seeds, nuts and fruits
Dinner
- Brown rice, black beans, steamed vegetables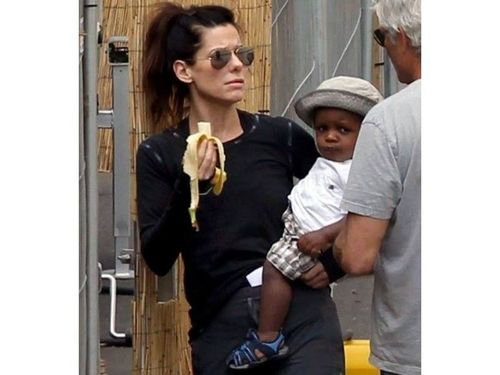 5 Diet Tips Sandra Bullock Swears By
1) Eat balanced diet and control portion size
Sandra needs to take her nutrition seriously if she wants to maintain her peak fitness levels. Her food strategy is set up to guarantee that she gets all the nutrition she needs. Sandra Bullock's diet program is built on a foundation of clean and nutritious eating. It includes a wide variety of foods, including whole grains, organic vegetables, fresh fruits, legumes, brown rice, lean proteins, free-range poultry, etc.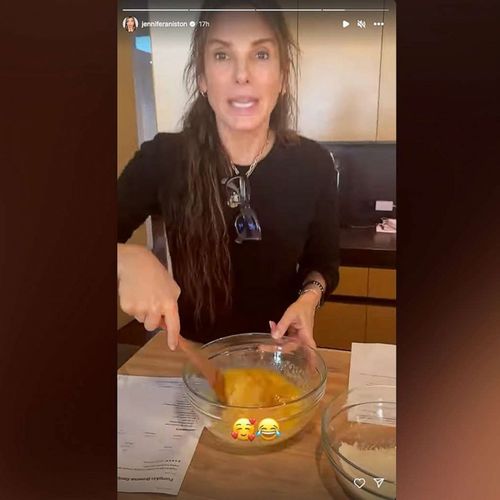 2) Finish dinner early
Sandra finishes her last meal of the day by 6 o'clock.
3) Avoid processed foods
Sandra avoids eating pasta, bread, white rice, crisps, and sweets. She does have a cheat meal once every week but tries to avoid processed foods as much as possible.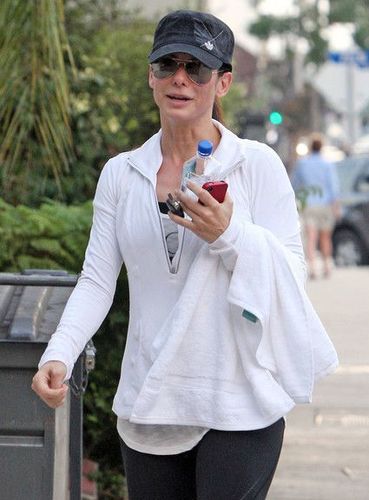 4) Keep yourself hydrated
She drinks a lot of water throughout the day and maintains her hydration levels.
5) Take supplements as required
Sandra makes sure to take supplements which are required to get all the nutrients. Omega-3s, both calcium and vitamin D, Vitamin K2, B12, Probiotics and collagen. These supplements work to reduce inflammation, boost immunity, strengthen bones, keep brain function healthy, promote healthy digestion, and maintain healthy hair and skin.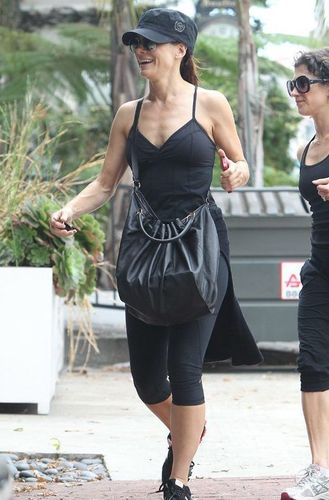 Sandra Bullock's Workout Routine
Sandra has always placed a high priority on preserving her overall heath and physical fitness. She appears much younger than her actual age of 59 years. All thanks to her excellent physical health. Sandra Bullock practises a number of fitness disciplines, such as resistance training, cardio, yoga, pilates, dance, etc. She may work on different body areas, which makes her workout routine slightly interesting.
The following workouts are included in Sandra Bullock's workout routine:
- Superwoman with one arm pressing
- Squats
- Lunges
- Planks
Sandra also enjoys utilizing resistance bands when completing specific exercises (such as bicep curls, shoulder raises, tricep extensions, etc.). Resistance bands constant tension stimulates her muscles in respectable quantities.
In addition to strength training, Sandra also performs.
- Kickboxing
- Yoga
- Pilates
- Running
- Biking
These exercise methods maintain her overall fitness.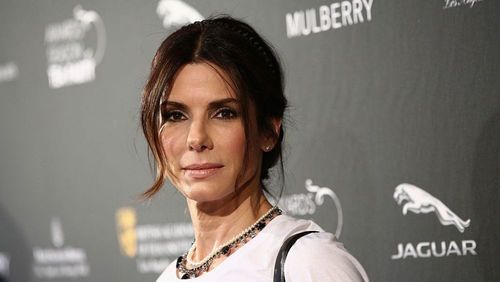 One-Armed Superwoman Press- Her special workout
Sandra Bullock mentioned to Health, she loves going for one-armed superwoman press and says,
"It targets the muscles in the shoulders along with those in the upper back and chest, for long, lean definition."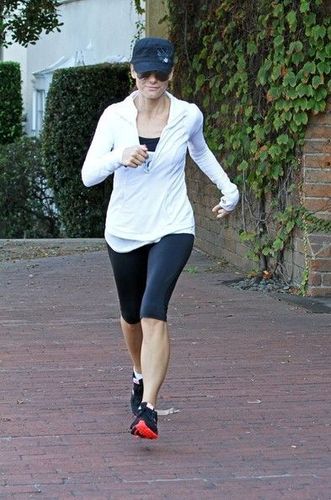 Sandra Bullock's 4 Workout Tips
1) Dance Regularly
Bullock claims that, no matter how alone it is, she dances and lets her hair down at the end of the week.
2) Mixed Workouts
To keep from getting bored, Bullock switches up her workouts depending on whether she is working with a trainer or not.
3) Daily Dose
Bullock exercises for one to one and a half hours, up to six days a week, and incorporates Pilates, yoga, dance, and cardio into her routine.
4) Strong Motivation
Bullock responded by saying that she exercises because she wants to be seen attractive on screen. There is nothing else in Sandra Bullock's exercise routine. She maintains a busy schedule in general, supports her workouts, and follows a healthy eating plan.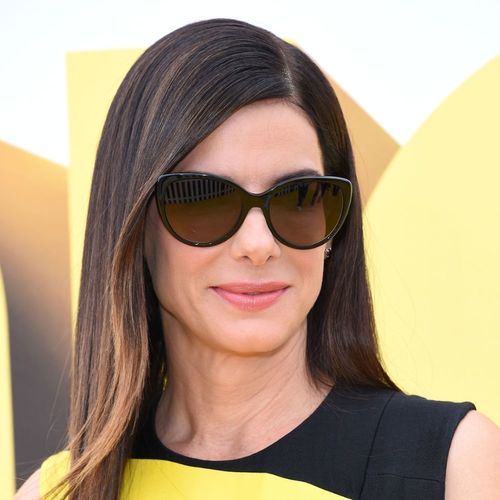 FAQs On Sandra Bullock's Diet And Workout
Q. What's the height and weight of Sandra Bullock?
Sandra weighs 54 kg (119 Pounds). Her height is 5'6'' (171 cm).
Q. What is the age of Sandra Bullock?
Sandra Bullock is 58 years old.
Q. What is the net worth of Sandra Bullock?
One of the most successful actresses of Hollywood, Sandra Bullock has a net worth of $280 million.
Q. Is Sandra Bullock vegan?
No, Sandra Bullock is not vegan. She prefers eating chicken, turkey and goes for balanced gluten free diet. She also limits her calorie intake to 1200 per day.
Q. How is Sandra Bullock in her best shape in her 50s?
The method involves dance cardio, yoga, and pilates and is pretty effective in toning her entire body.
Q. What diet is followed by Sandra Bullock?
Sandra Bullock chooses to stick to a highly nutritious and healthy diet. Her diet includes brown rice, steamed vegetables, beans, wheat carbs, and lean protein.
Q. How does Sandra Bullock stay in such excellent shape?
Bullock exercises with celebrity trainer Simone De La Rue, who alternates ten-minute interval workouts of high-intensity aerobic and strength-training exercises.