55 Stunning Face Framing Highlights - 2023
Olivia
Updated At 11 Jul 23
Face framing highlights can be a gamechanger if you are looking to transform your look! This technique allows you to subtly highlight your best features.
Tell your hairstylist that you want judiciously placed waves and carefully chosen colour cues that will suggest the direction in which the eye should be drawn. When cutting, styling, and dyeing your hair, a professional hairstylist will keep these things in mind. They'll advise you on where and how to subtly emphasise facial framing so that everyone is constantly looking at you.
55 Best Face Framing Highlights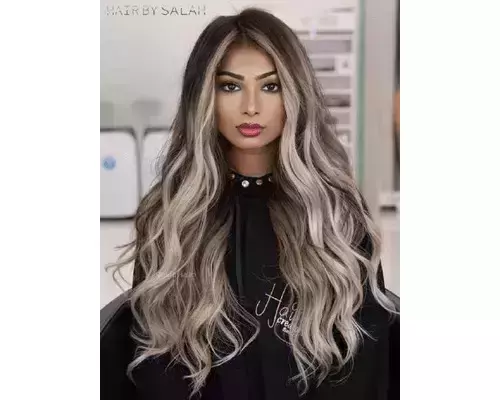 1. Brunette With Blonde Face Framing Highlights
You can't go wrong with beige blonde if you're wondering what face-framing highlights will look best on dark hair. Go bold around the face while remaining subdued elsewhere. Honey blonde hair can also be a very good option if you plan to go for face framing highlights.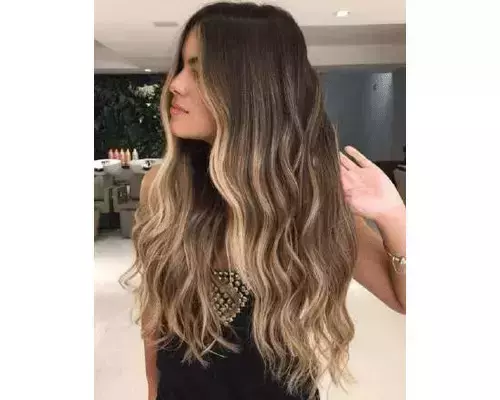 2. Punky With Face Framing Highlights
You'll adore what massive face-framing highlights can achieve if punk is your style. For a dramatic change, try them on your black hair in blonde.
Do check out detailed guide on face framing balayage as we cover all the details including, pros, cons, process of getting face framing balayage, cost details alongwith precautions one needs to take!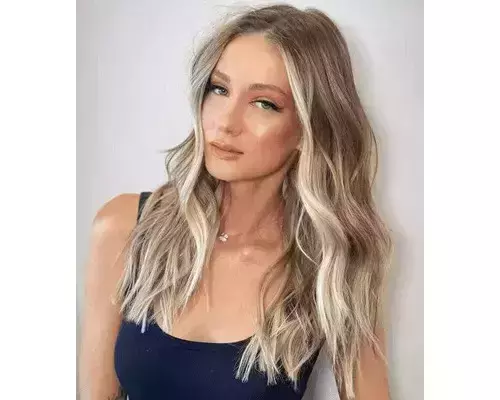 3. Beach Babe With Face Framing Highlights
This summer, blonde massive face-framing highlights will make you the perfect beach babe. Choose highlights around your face that are two or three shades lighter than your base colour to achieve the desired effect.
Read More: Balayage Vs Highlights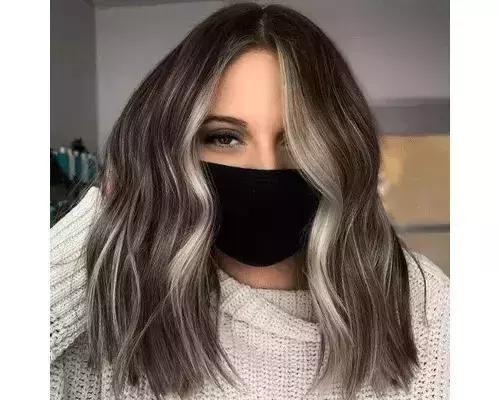 4. Mushroom Brown Hair
These cool-toned blonde ribbons that encircle the face fit in with the rest of the muted colour scheme perfectly while also adding a hint of brightness to make the dark colour pop and shimmer with brown and grey tones. One can also go for a long shag haircut as it looks equally stunning.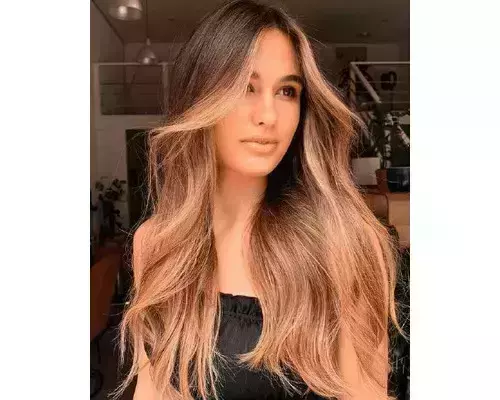 5. Long Strawberry Blonde With Face Framing Highlights
For the summer, going strawberry blonde? For that summer glow-up, you should add thick blonde face-framing highlights. To combine the two colours, add some highlights through the ends as well.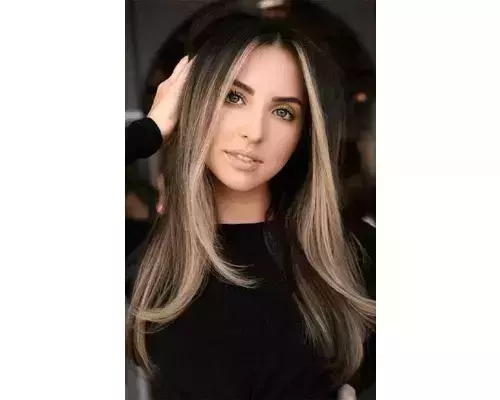 6. Blond Face Framing Highlights On Blonde Hair
Various hues can be used as face-framing highlights on dark hair, but we prefer the contrast of blonde and black. To properly focus the attention, these money pieces are positioned such that they begin just an inch or two lower than the roots.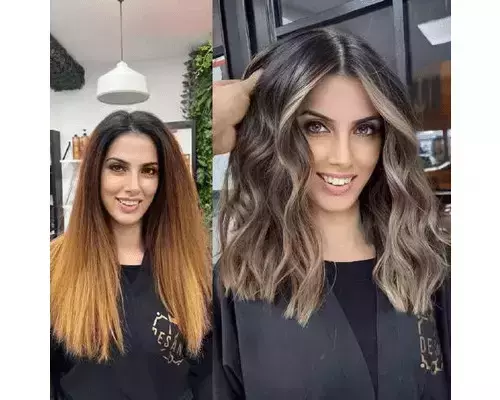 7. Chunky Caramel Front With Face Framing Highlights
On the long brunette hair, these caramel-blonde face-framing highlights look stunning. A lighter shade of blonde will look fantastic on you if you are naturally blonde.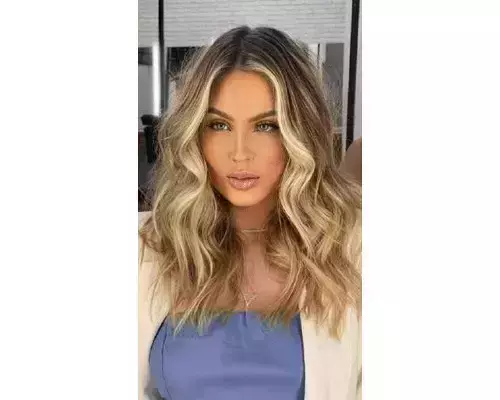 8. Balayage With Bright Face Framing Highlights
While keeping a few front tresses on the lighter side, let your locks evolve smoothly from dark roots through ash brown lengths to champagne blonde ends. Blonde balayage can be the perfect option if you are looking for face framed hairstyles as this can completely transform your look!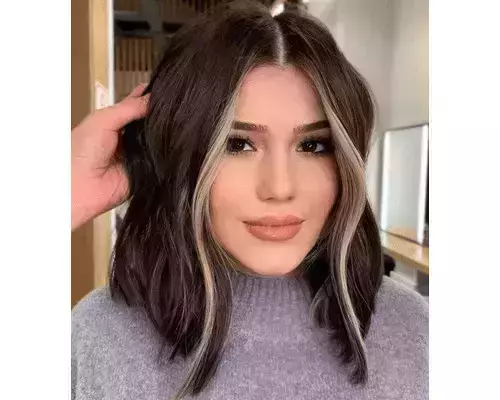 9. Inverted Bob
Do you like the contemporary inverted bob haircut? Your beautiful eyes will be the first thing people notice about you thanks to the thin blonde face-framing highlights.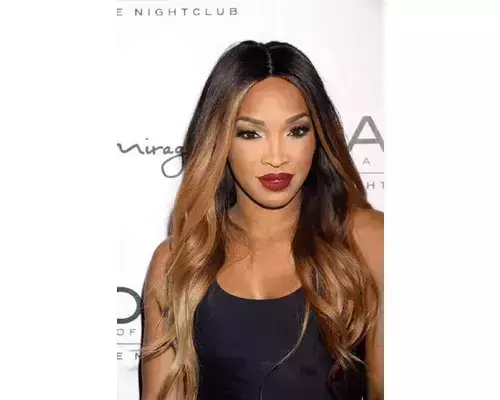 10. Front Blonde Highlighted Streaks In Dark Hair
Another flawless illustration of black hair with golden face-framing highlights is shown here. These are more obvious up front, but they also draw attention to the length of the hair's wavy nature.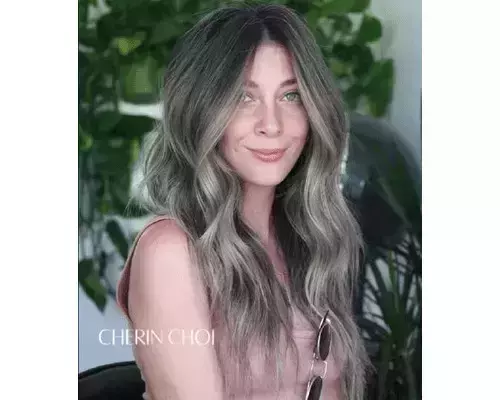 11. Natural Blonde With Face Framing Highlights
Going just two or three levels lighter will give you a light brown with medium blonde highlights on the sides that looks completely natural.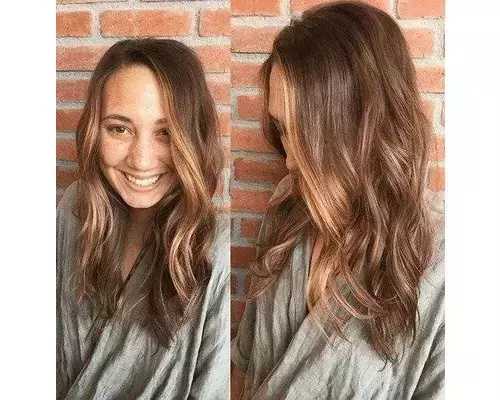 12. Brunette With Caramel Face Framing Highlights
Warm caramel front highlights for brunette women add a little brightness to the face. Keep the top of your hair straight, curl the middle, and straighten the bottom to style your appearance. If you are looking for inspiration for long curly hairstyles, do check out our guide as we list 50+ stunning options!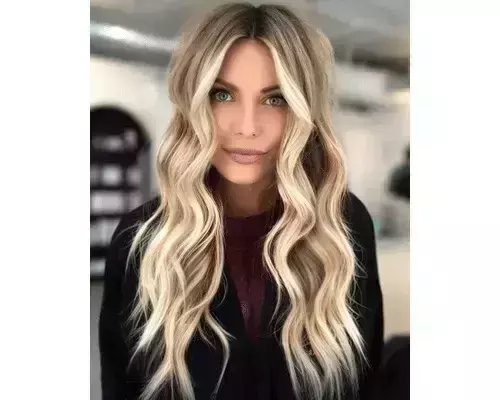 13. A Zing With Blonde Hair
These highlights at the front of the hair beautifully accent the face and then spread their enlivening enchantment to the heavily layered ends to emphasise the play of golden tones. Long layered hairstyles which are face framed can look elegant and add the required charm nicely.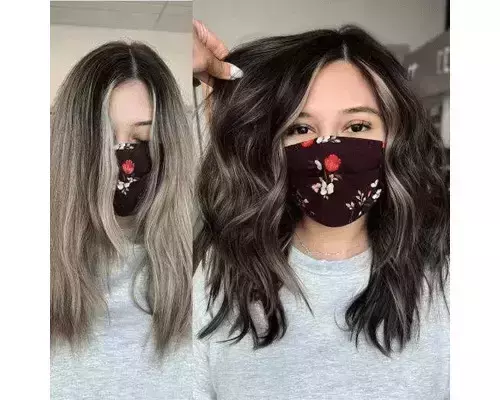 14. Dark Chocolate Blonde Hair
The following blonde before and after transformation transforms the plain base hue into a deep shade of dark chocolate flecked with flickers, demonstrating clearly how the "less is more" axiom operates.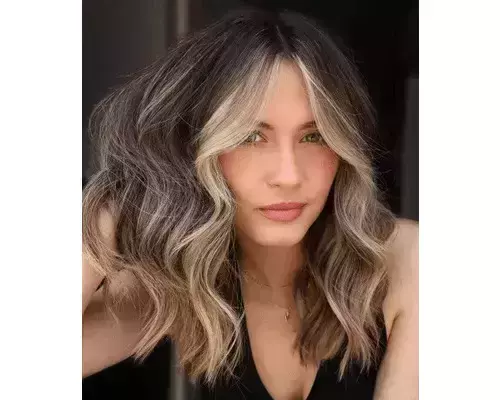 15. Medium Brown To Honey Blonde
When face-framing balayage is done expertly, bangs blend seamlessly into side tresses while still producing the desired dimensional look of hair contouring.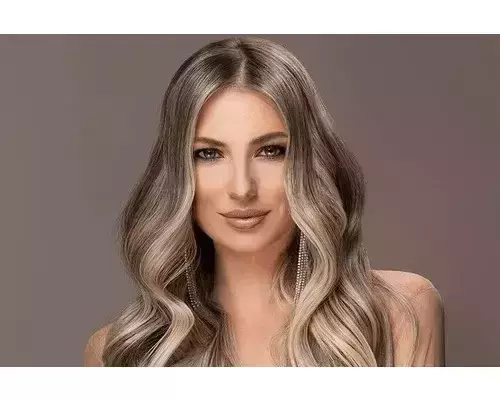 16. Long Golden Blonde Hair With Face Framing Highlights
Here, bright strips running through the bottom of the hair beautifully complement the front of the hair's streak dye to create a playful pattern and highlight the pieced-together look.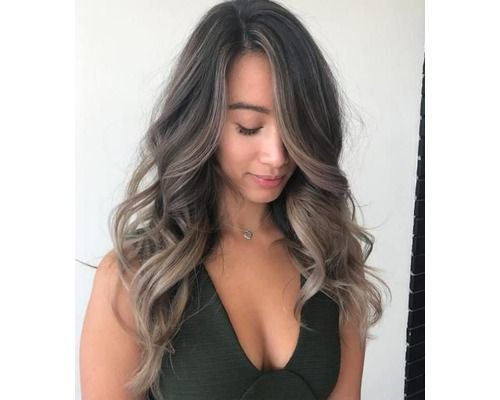 17. Smokey Face Framing Highlights On Dark Hair
Consider pairing an iced brunette hue with a toned-down sandy blonde, similar to the balayage worn by this beauty, if you want cool tones without going overboard ashy.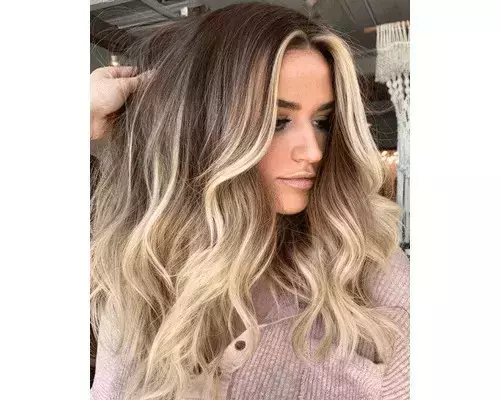 18. Light Brown Waves With Face Framing Highlights
If you're not ready to dye your hair a solid vanilla blonde, you can start your brunette-to-blonde transition by locally adding this warm and vibrant colour.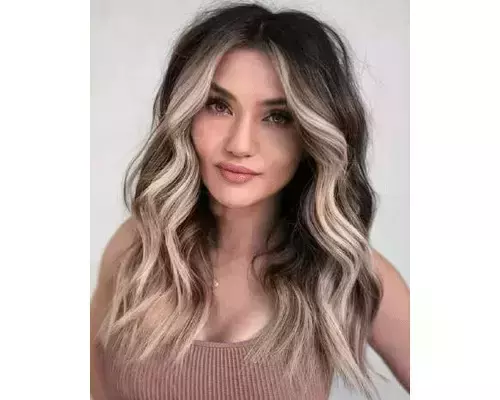 19. High Contrast Money Piece Against Black Hair
However, the location still enables connecting the money piece with the blonde on the ends despite the startling scheme's approach being in opposition to natural blending.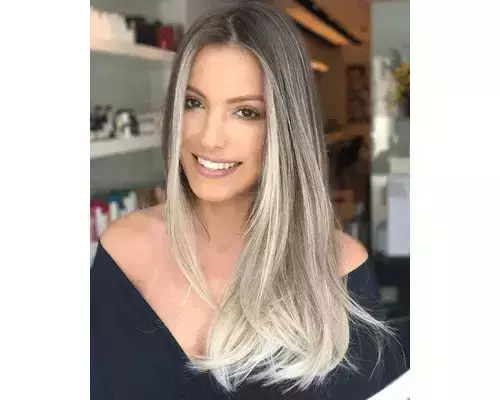 20. Ash Blonde Face Framing Highlights
The gorgeous long hair's ash blonde face-framing highlights almost seem grey but stop short of going grey.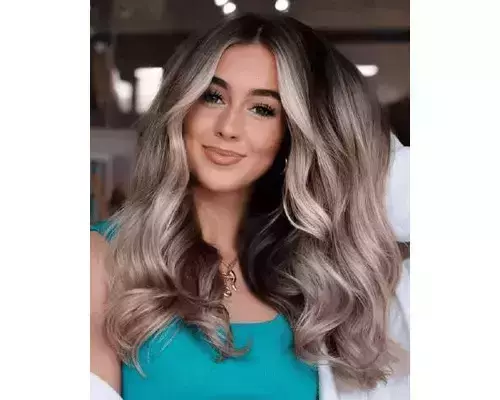 21. Chunky Face Framing Highlights
Even though these face-framing pieces are quite wide, the proper combination of colours prevents them from seeming garish even when contrasting with the dark brown roots.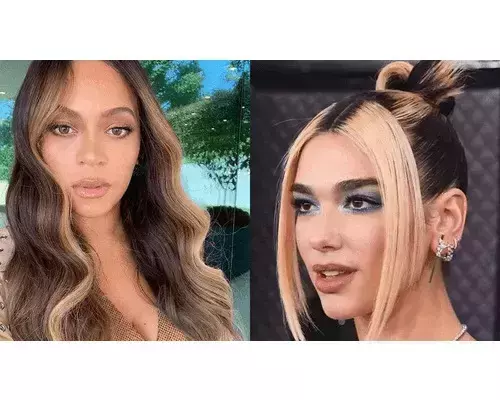 22. Front Blonde Highlights
Another lovely contrast that enhances any skin tone is thick, medium-blonde highlights around black hair.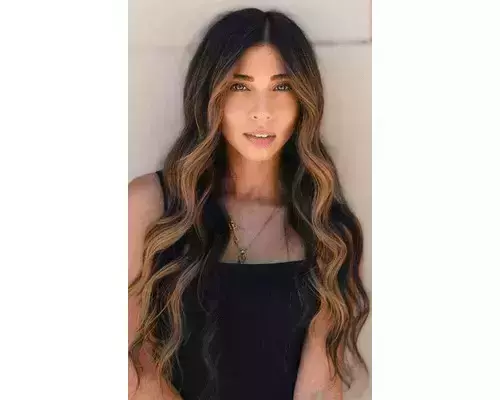 23. Caramel Blonde Face Framing Highlights
Watch how gorgeous caramel face-framing highlights appear on black hair! With medium to dark complexion tones, they look their finest.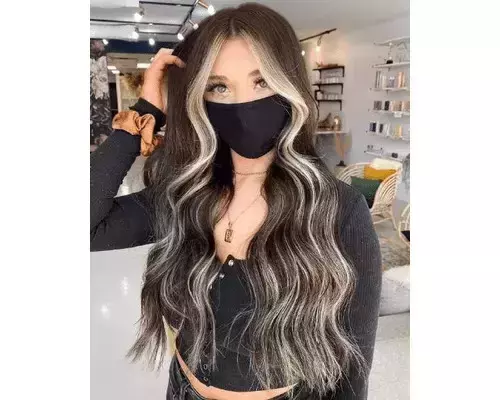 24. Two Blonde Front Streaks
Here is another breathtaking example of contrasts: This time, the streak widths and colours are mixed and matched.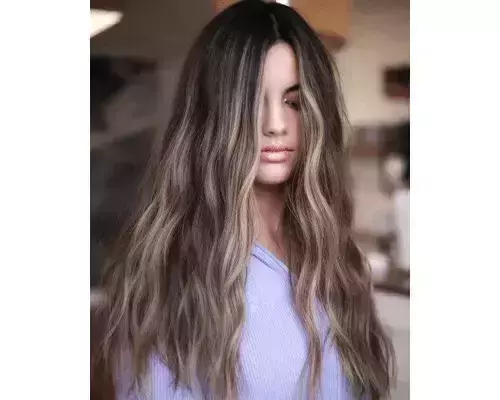 25. Subtle Face Framing For Mermaid Hair
To brighten the face while maintaining a soft and natural colour scheme, his romantic hairstyle has a slight hint of sandy blonde.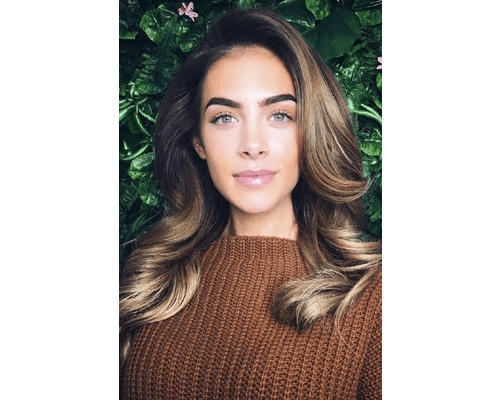 26. Streaks Around The Face For Brown Hair
A woman's best friend is a brunette with caramel face-framing highlights. The colour combination will shine beautifully in the sunlight. If you are looking for hairstyles for oblong face, then this can be a very nice option.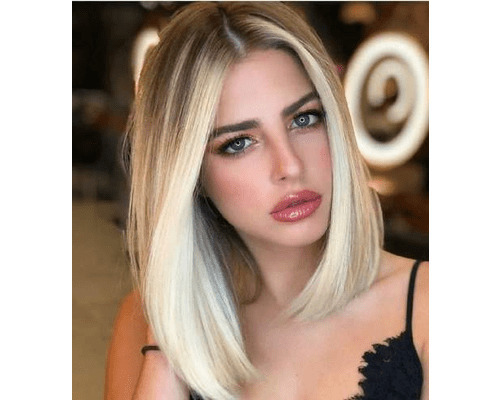 27. Sleek Blonde Face Framing Highlights
Try gentle blonde face-framing highlights on dark hair when you don't want a drastic change in your hairdo.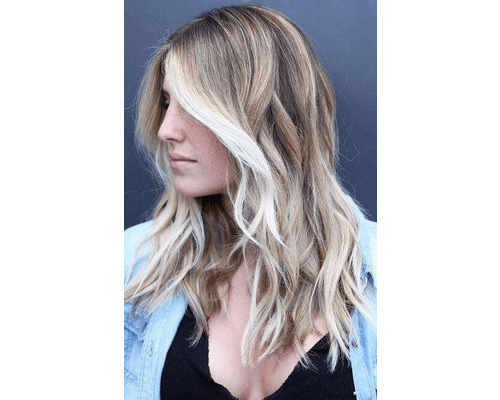 28. Soft Face Framing Highlight
Whether or not you have naturally blonde hair, a mermaid's hair is one step closer with face-framing blonde highlights that are a shade or two lighter than your base hue.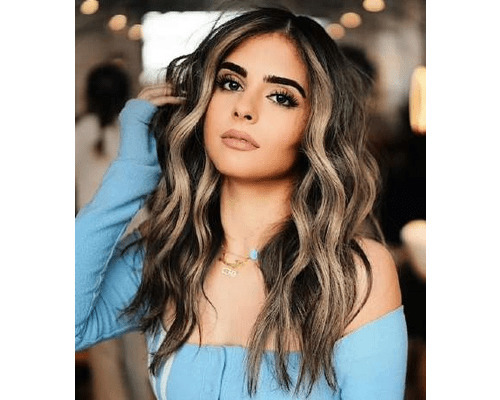 29. High Contrast Ash Blonde Front Highlights
Ash-blonde face-framing highlights can offer some brightness to a brown haircut. If you style those locks in waves, they'll seem even more stunning.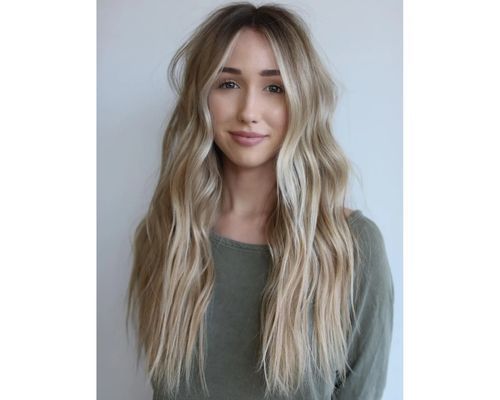 30. Natural Blonde Hair
Try big, face-framing highlights in one of the tones of natural blonde if your hair needs lightening. Even though the difference is slight, you'll fall in love with your new hair colour right away.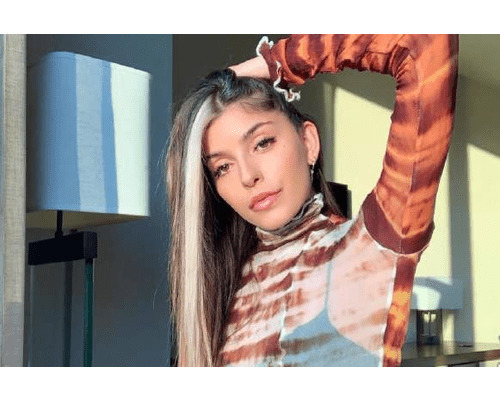 31. Long Brown Hair With Dark Blonde Face Framing Highlights
To creatively accent the areas around the eyes and mouth, use chunky honey-blonde highlights that flow along the sides of the face. With traces of gold, the basic hue of almond brown is enhanced, and it appears to shimmer and glimmer in the light.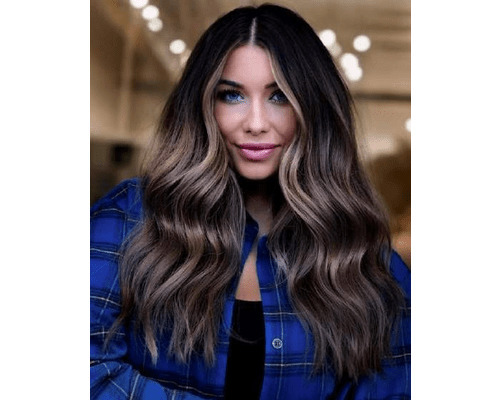 32 Chocolate With Money Piece Face Framing Highlights
Think of a money piece as the crown jewel of face-framing details. These meticulously painted streaks highlight your skin tone, hair colour, and facial characteristics while bringing vibrancy to your mane.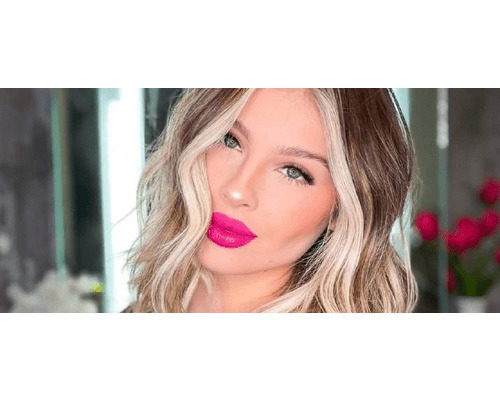 33. Bold Caramel Face Framing Highlights
Choose caramel face-framing highlights if you've thought about going blonde but aren't ready to commit to that bottle blonde demands. They'll instantly make you look happier while letting you safely dangle your toe in the world of blondes.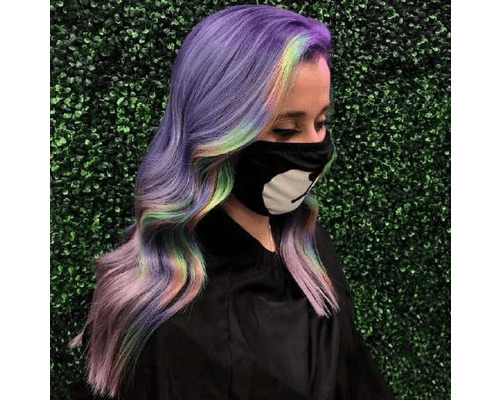 34. Rainbow Face Framing Highlights
Blonde quickly springs to mind when we think of highlights, but you can achieve gorgeous face-framing highlights with virtually any colour. For a fun flash of colour, pair them with your natural hair colour, or choose an all-over fantasy shade for a stunning result.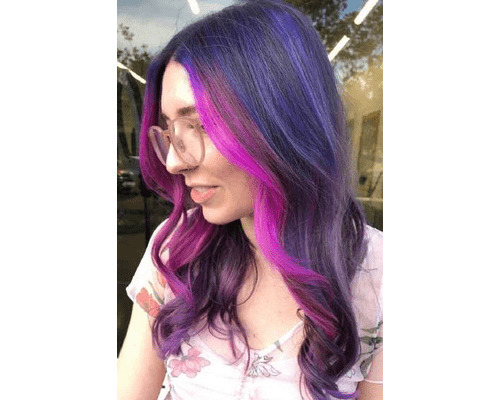 35. Purple Face Framing Highlights
Choose these purple face-framing highlights if the rainbow is a little too colourful but you like the notion of vibrant face-framing highlights. They contrast beautifully with chocolate brown hair.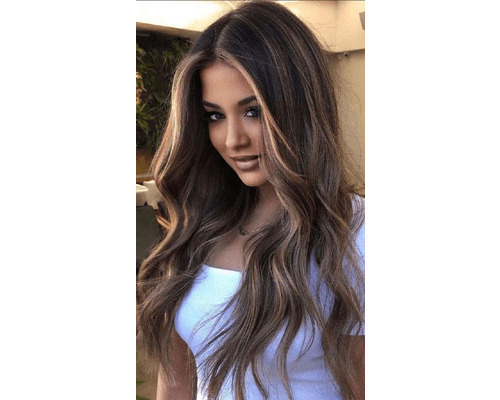 36. Chocolate Face Framing Highlights
The person who asserted that black and brown don't mix is gravely disturbed. Deep black with chocolate brown face-framing accents is a gorgeous combination, in our opinion.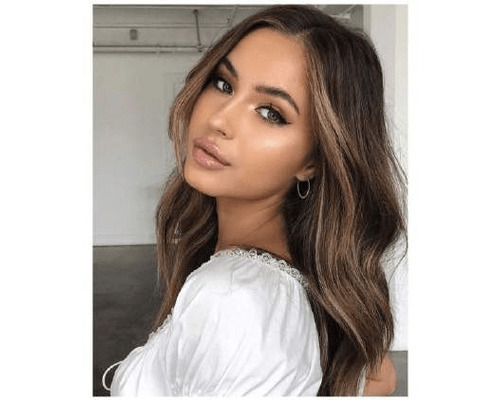 37. Subtle Face Framing Highlights
These days, face-framing highlights are popular, but we can understand if you don't like them. Try fine highlights instead, which sit slightly lower and are one to three shades lighter than your existing base.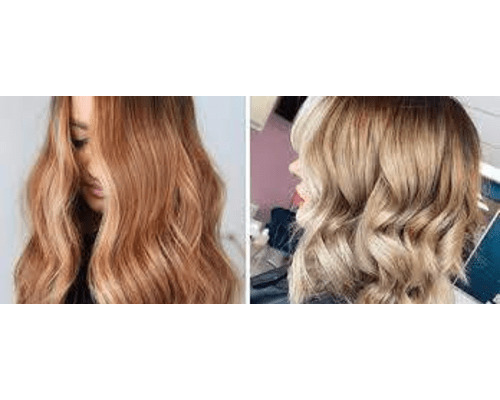 38. Espresso Martini Face Framing Highlights
Espresso Martini is a good pick for subdued face-framing highlights on dark hair if your hair is nearly black. With an espresso base and light-roast coffee highlights, locks are infused with barely perceptible colour that nonetheless has a powerful depth-enhancing effect.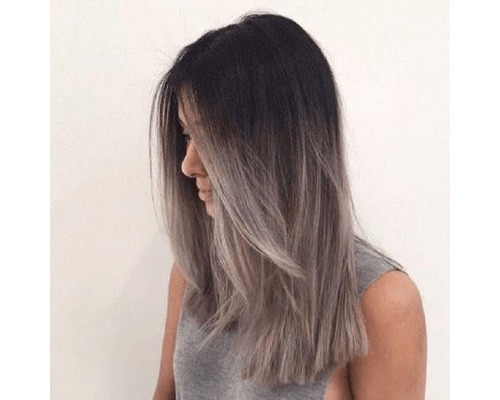 39. Ash Brown Face Framing Highlights
Although it's customary, highlights don't always have to be the exact opposite of your base colour. If you want to add lightness and dimension to your brunette strands but can't bear to give up your chocolate hue, choose these ash-brown face-framing highlights.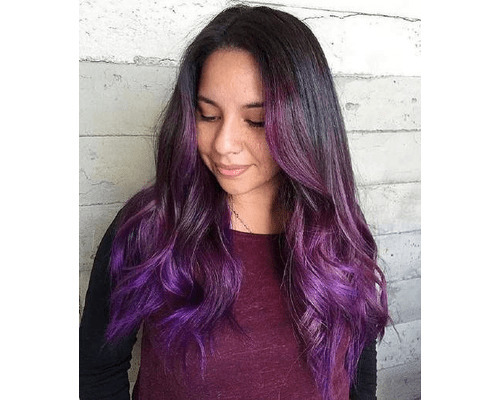 40. Platinum Highlights
No matter your hair type, texture, length, or base colour, platinum blonde looks great on everyone and is the original highlight colour. Change your usual shampoo for a purple-coloured solution if you want to maintain the brightness and brass-free look of your platinum blonde highlights.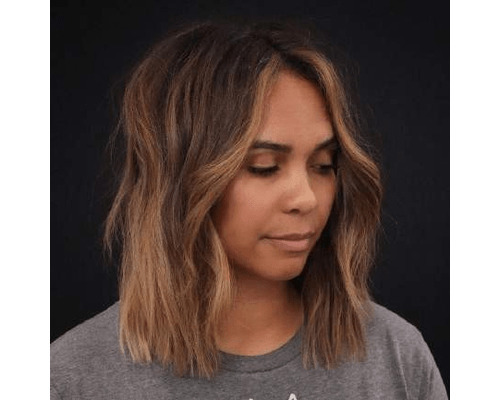 41. Sunshine Highlights
The Sunshiny yellow face-framing colour is paired with a base of intense, vibrant magenta in this look inspired by the sunset. This goes perfectly with short as well as long hair. Along with sunshine highlights, short ombre haircut can also look gorgeous.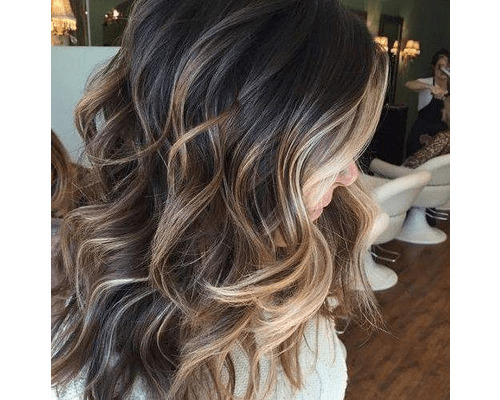 42. Ultra Subtle Babylights
This one is for individuals who favour a face-framing highlights appearance with just a hint of sun exposure. A lustre-inducing spray like Redken Shine Flash Hair Spray can be used to play up the effect's subtle shimmer and shine.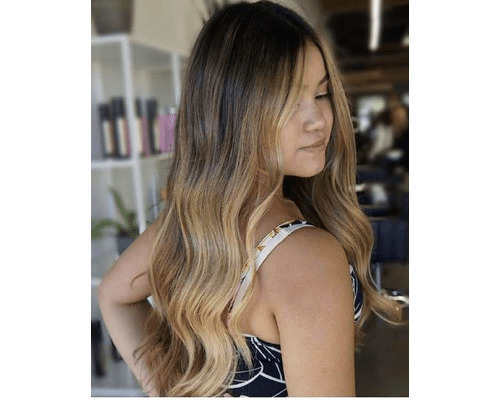 43. Blended Babylights
Additionally, we are obsessed with these delicate face-framing highlights on dark hair. This distinctive appearance was achieved by the stylist using Redken Shades EQ Hair Gloss in 07M Driftwood, 09M Sand Dunes, and 08T Silver.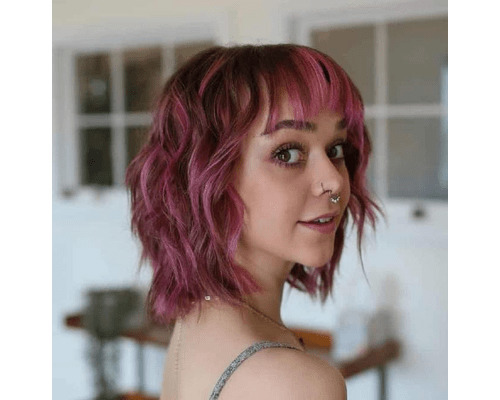 44. Pink Bangs Face Framing Highlights
Interested in a quirky interpretation of the face-framing highlights trend? Choose these pink bangs that frame your face! Pink bangs look great against a dreamy blue background, but they also go nicely with many other trendy and natural colours. Colorful shoulder length bangs with face framed hair can look gorgeous, so one can definitely try it out!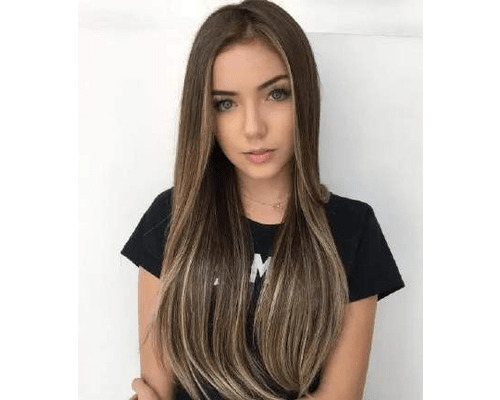 45. Light Beige Face Framing Highlights
The contrast between a cool-leaning brunette and soft, pale beige face-framing highlights is stunning. Include Matrix's Total Results Brass Off Shampoo, Conditioner, and All-In-One Toning Leave-In Spray in your routine to prevent your colour from becoming brassy.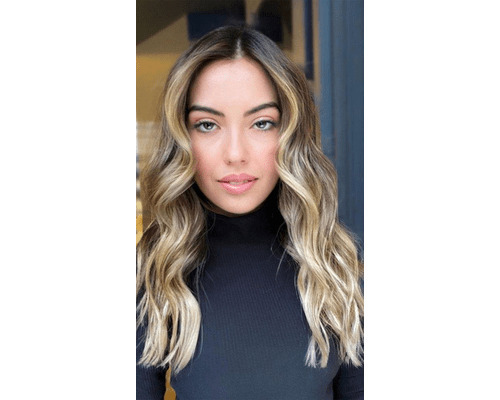 46. Buttery Blonde Hair
Request a buttery, golden blonde shade for the highlights around your face for a cosier feel. The foundation colours that are already on the warmer side work well with this shade. On the other hand, deeper tones look great with caramel or honey-brown face-framing highlights.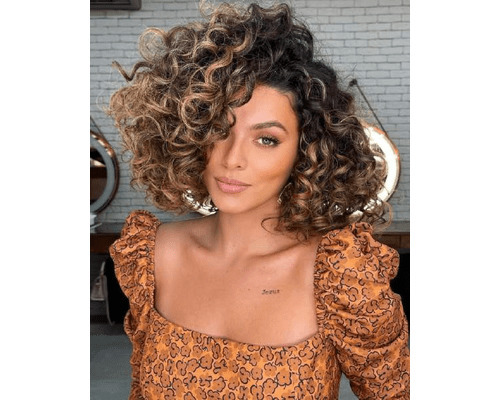 47. Coiled Face Framing Highlights
A stylish technique to wear face-framing highlights on naturally curly, coily, and wavy hair is to blend those lighter tones onto the bangs.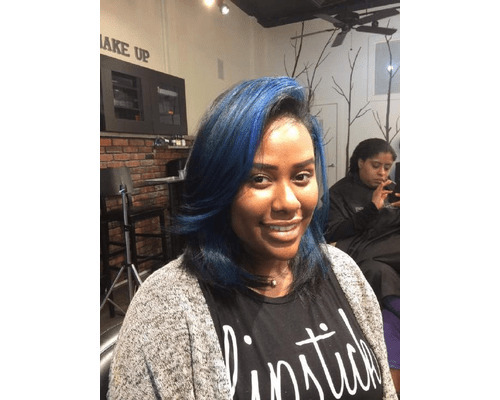 48. Powder Blue Face Framing Highlights
A stylish, light blue is a terrific technique to unintentionally frame your face. Additionally, it looks good on a variety of base hues, such as the warm blonde shown above, ashy blonde, and various tones of brunette.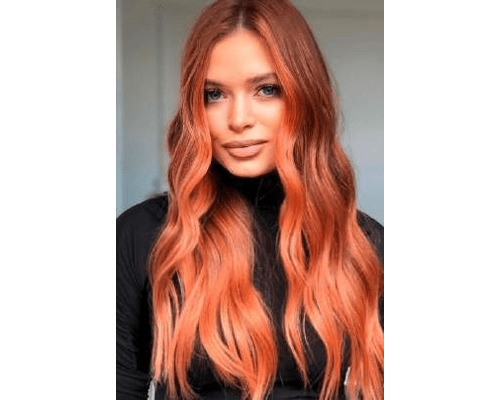 49. Copper Highlights
Warm up your locks by using copper colored face-framing highlights. On chestnut hair, the contrast looks lovely.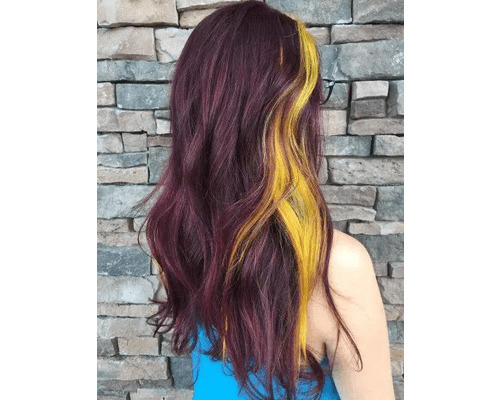 50. Yellow on Magenta Highlights
Wow, what a contrast! One surefire way to stand out in a crowd is to pair rich magenta with banana yellow. This suits long hair well but for short hair, you can opt for this remember to choose a decent yellow shade which would highlight your face.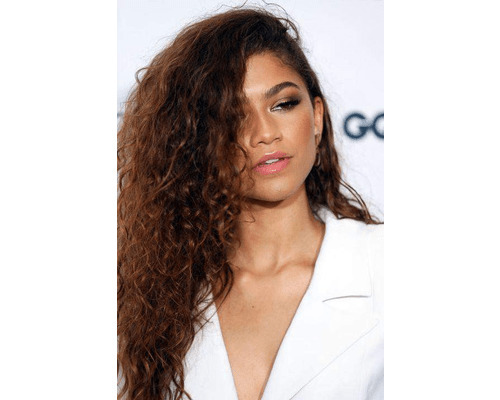 51. Cinnamon Accent Piece
Ask your colourist to leave your base unaltered and lighten the layers closest to your face for a subtler cinnamon effect that doesn't require a full head of highlights.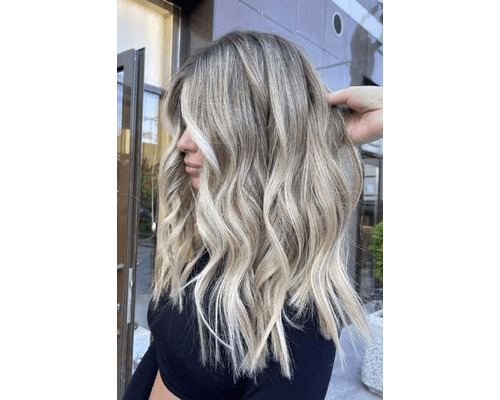 52. Bronde Face Framing Highlights
Your new favourite hair colour might be a blonde-brown fusion known as "bronde." If you're hesitant to go too light, experimenting with an ultra-light streak around your face can be all you need to satisfy your craving for blonde hair.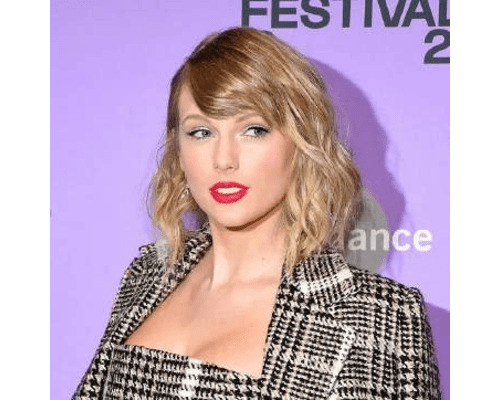 53. Playground Highlights
Anyone may use this trend because the goal is to just go lighter, according to Choi. This photo of Taylor Swift shows a beautiful example of blonde hair colour: The highlights appear vivid yet natural.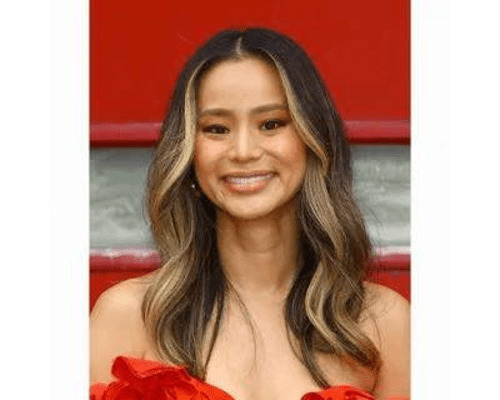 54. Chunky Ribbons Face Framing Highlights
Even though it's 2023, many are still trying to recreate the 2000s by sporting huge highlights like Jamie Chung's. The key to this style is to create colourful ribbons that radiate a tonne of dimension.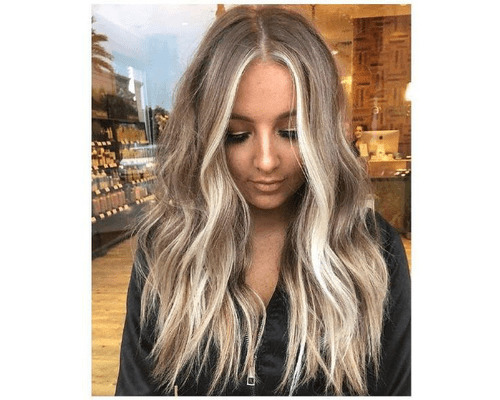 55. Sandy Blonde Haircolor
When you're ready, it's simple to switch back to an extremely brilliant blonde because it feels darker and more depth. Do check out our guide to find out more inspiration for simple hairstyles for long hair as we cover 55+ stunning haircuts which have been trending this year!