25 Stunning Celebrity Weight Loss Transformations
Shivangi Chatterjee
Updated At 04 Aug 23
Celebrity weight loss transformations are often a topic of interest in the media and among fans. Many celebrities are known for undergoing significant changes in their weight, either for health reasons or to meet the demands of their profession. Their dedication for roles, media appearances or just to lead a healthier life has always inspired the commoners.
The internet is filled with celeb inspiration and celebrity weight loss is one of them. Though almost all have them have personal chefs and trainers, and some might have even gone under the knife for weight loss, the dedication to a healthier life is still something that fills us with awe.
Let us then look at 25 stunning celebrity weight loss journeys to take motivation from!
25 Top Celebrity Weight Loss Transformations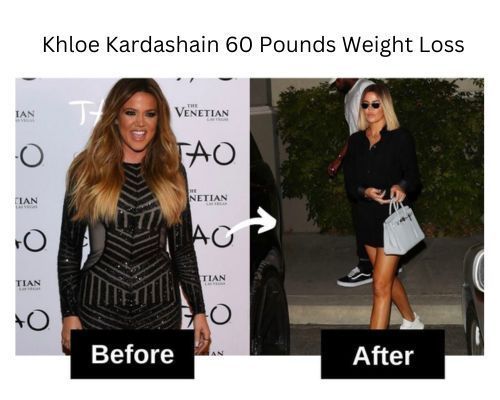 1. Khloe Kardashian
Khloe Kardashian was labelled the "fat sister" until she took charge of her life and lost 60 pounds. She apparently followed low-carb, high-protein diet having 8 meals for weight loss. She also hit the gym 5-6 times a week for cardio and strength training. She was accused of undergoing surgery for weight loss but Khloe denied the rumours.
Read More: How Khloe Kardashian Lost 60 Pounds?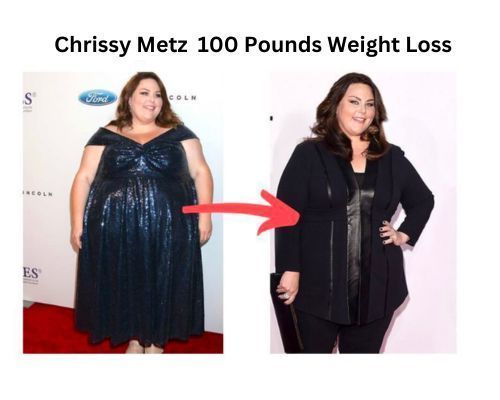 2. Chrissy Metz
Chrissy Metz, a talented actress and singer, lost around 100 pounds in 5 months. She opted for a 2000-calorie diet and 20 minutes of walk per day. To aid her weight loss, she took supplements like Garcinia and Beta-hydroxybutyrate. Chrissy also did cardio and weight training. She currently weighs around 182 pounds!
Read More: Chrissy Metz Weight Loss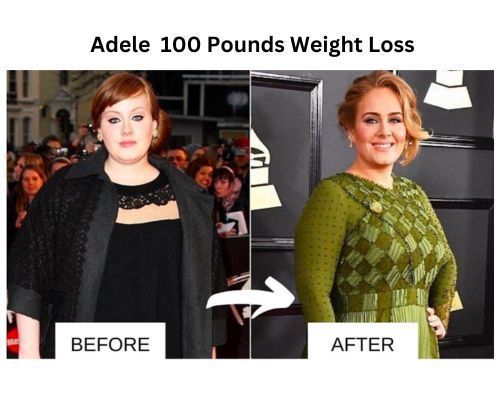 3. Adele Weight Loss
The queen of the singing industry, Adele shocked all her fans as hers is one of the most famous celebrity weight loss journeys. She lost around 100 pounds in two years by lifting weight and circuit training. She followed the Sirtfood diet which includes wholefoods and limits junk. She anyhow enjoyed her one cheat meal per week.
Read More: Adele Weight Loss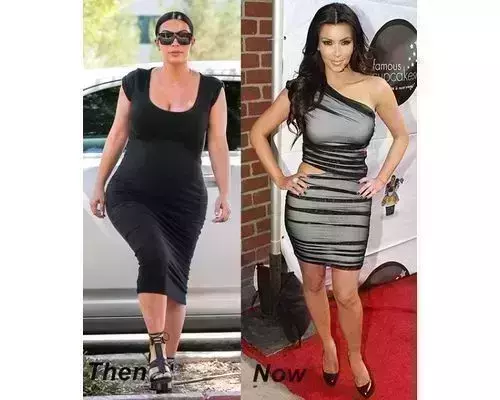 4. Kim Kardashian
Kim Kardashian's is one of the celebrity weight loss to take inspiration from. To keep up her image, she lost around 20 pounds to be a healthy 116 pounds. She has a team of chefs to cook her Atkins diet, with initial elimination of carbs. She also hits the gym 6 times a week for cardio, weight training and HIIT. She took just 3 weeks to lose weight in order to fit into the vintage Met Gala dress!
Read More: Kim Kardashian Weight Loss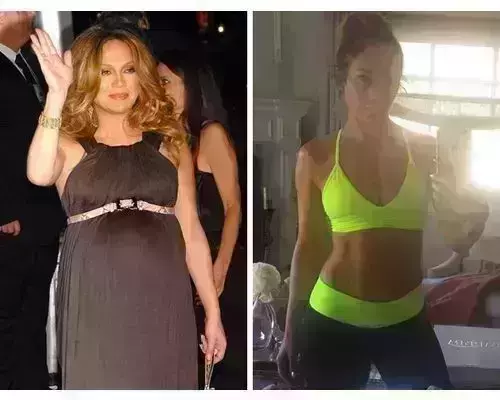 5. Jennifer Lopez
JLO is one of the celebs who lost weight massively! she lost a whopping 50 pounds in a span of two years. She works out with her personal trainer for lower body, core workouts and cardio. JLO eats fresh high quality protein and nutrient dense foods. Her dedication to maintain a healthy lifestyle is applaudable!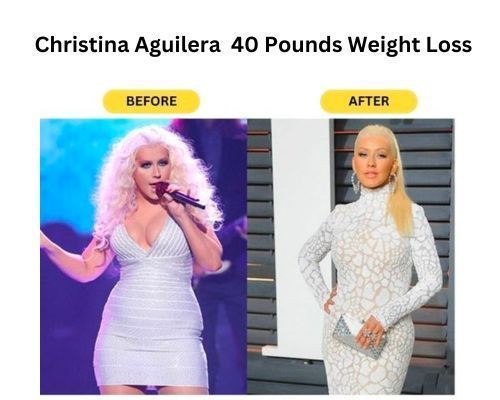 6. Christina Aguilera
Christina Aguilera is a famous singer and her recent 40 pounds weight loss has been newsworthy! The celebrity weight loss is popularly believed to have come from the Rainbow diet, restricting to 1,600 calories per day. She works out intensively and does yoga to de-stress too! She is one of the extreme weight loss celebrities.
Read More: Christina Aguilera Weight Loss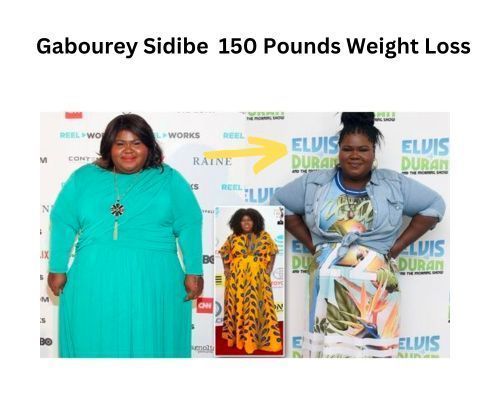 7. Gabourey Sidibe
Gabourey Sidibe is one of the actresses who lost weight and has gone from weighing 300 pounds to 150 pounds, leaving fans shocked. She did so to fight against type-2 diabetes, anxiety, bulimia, and depression. She underwent bariatric surgery that removed 80% of her stomach. To maintain her weight she now follows a healthy diet and workout routine!
Find out more about Gabourey Sidibe weight loss and how she managed to lose a whopping 150 pounds!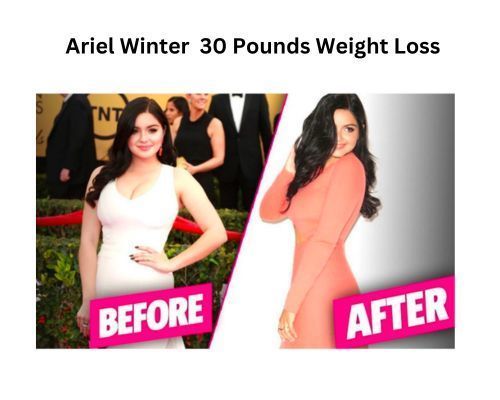 8. Ariel Winter
The American actress Ariel Winter lost 30 pounds that she had gained due to use of anti-depressants for years. She started following proportion control in her diet, starting working out to maintain her curvy figure and results were quite visible. She also underwent a breast reduction surgery to feel better than ever!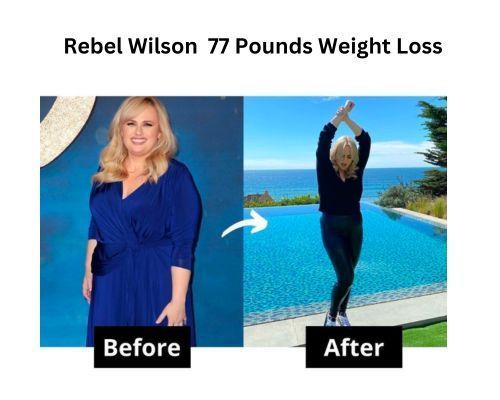 9. Rebel Wilson
The Pitch Perfect star, Rebel Wilson lost almost 80 pounds! She has PCOS that motivated her to lose weight and increase her fertility to be a mother. She focuses on eating protein and working out to maintain herself, but isn't too restrictive. She enjoys her vacation thoroughly!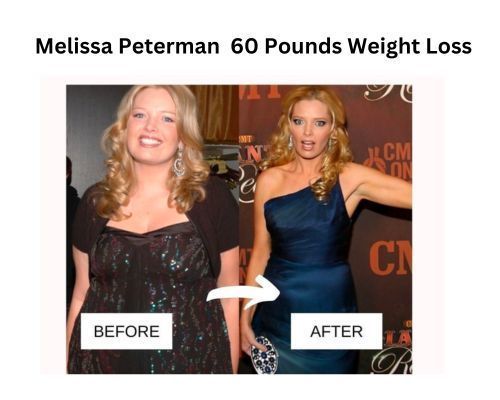 10. Melissa Peterman
Melissa Peterman is an amazing actress and her celebrity weight loss journey is inspiring. She lost 60 pounds with a diet rich in protein and fibre, and a strict exercise regime. The 51 year old actress advices to replace junk with wholesome foods and results would be visible!
Check out Melissa Peterman inspirational weight loss story and find out how she lost 60 pounds through a strict diet and workout routine. Please note she did not take any weight loss pills and opted for completely natural natural methods to lose weight.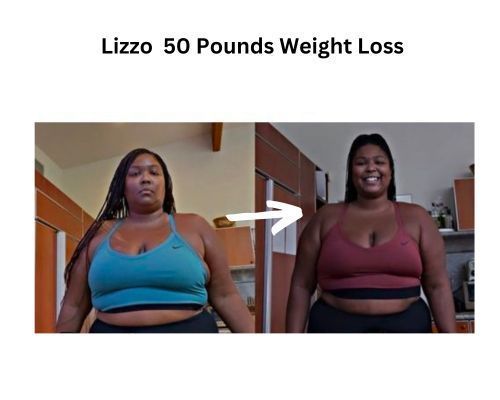 11. Lizzo
The world-renowned singer and rapper, Lizzo has achieved an incredible weight loss of 50 pounds by switching to a strict vegan weight loss diet. She hit the gym everyday for cardio, yoga and other workouts. With this routine she lost around 25 pounds in just 10 weeks!
Read More: Lizzo Weight Loss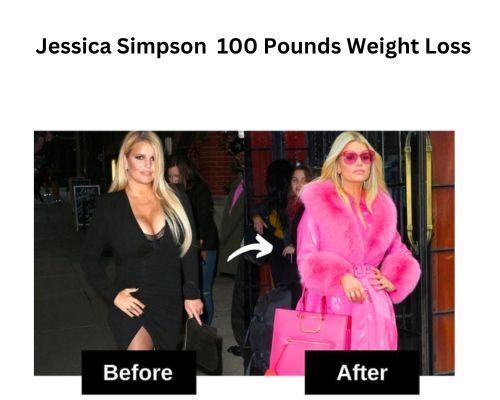 12. Jessica Simpson
One of the extreme weight loss celebrities is Jessica Simpson who lost around 100 pounds. She followed the Body reset diet which focuses on nutrition, exercise and lifestyle changes. She took 3 years to lose the weight. Jessica consumed 1,200 to 1,400 calories per day and walked 14,000 steps per day!
13. Simon Cowell
The famous judge of America's Got Talent, Simon Cowell's celebrity weight loss was eye-catching. He lost around 60 pounds with a 100% vegan diet. Now he has taken small steps to include other foods too. He took 4 years to lose weight, and now at the age of 62 he looks younger than before!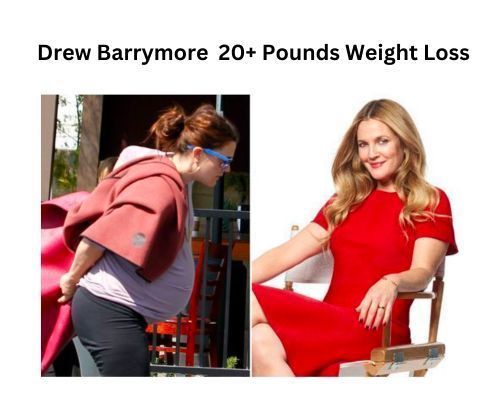 14. Drew Barrymore
The American actress Drew Barrymore lost around 25 pounds by combining a healthy diet and a workout routine. She now follows Kimberly Snyder's guidelines. She eats lots of veggies and complex carbs. She does a lot of workouts including yoga, dance, jogging, etc. No doubt she looks phenomenal!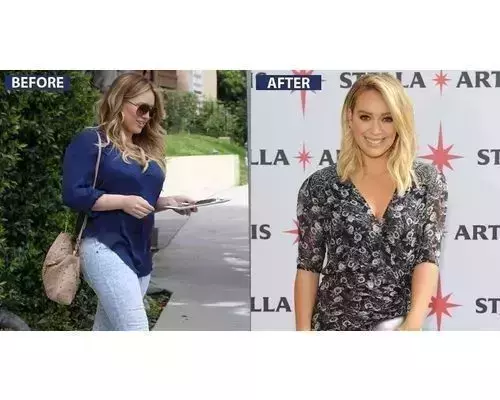 15. Hilary Duff
Former Disney star, Hilary Duff's celebrity weight loss of 10 pounds looks incredible. She lost weight by simultaneously managing her kids, career, marriage, and business. She manages her macronutrients with a diet coach, and does workouts four times a week. She loves swimming, running and walking, and it shows!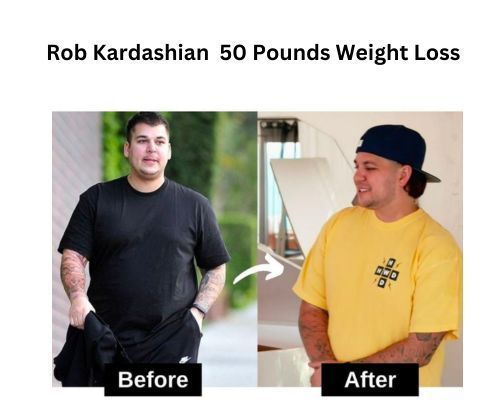 16. Rob Kardashian
Rob Kardashian, of the Kardashian clan, has lost a weight of 50 pounds. He suffered from type-2 diabetes and was hospitalized. That's what motivated him to change his lifestyle. He works out twice a day for five times a week. He also eats home-cooked meals. He now weighs 248 pounds.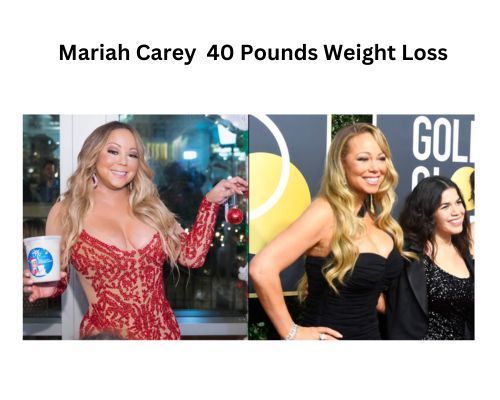 17. Mariah Carey
The famous singer Mariah Carey's celebrity weight loss is quite different. Her weight had negative effects on her stamina and performances and thereby she went under a gastric sleeve surger, losing 30 pounds. Since then she has managed to keep her weight off by eating healthy and staying active.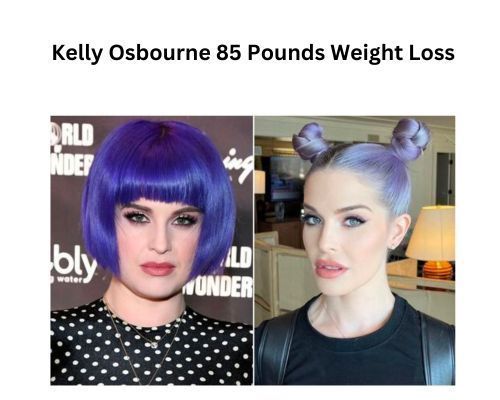 18. Kelly Osbourne
Kelly, just like her mother, went for a gastric sleeve surgery. She considers it to be her best decision wherein her stomach's shape changed entirely. She lost almost 85 pounds post-surgery and has been able to manage her weight since.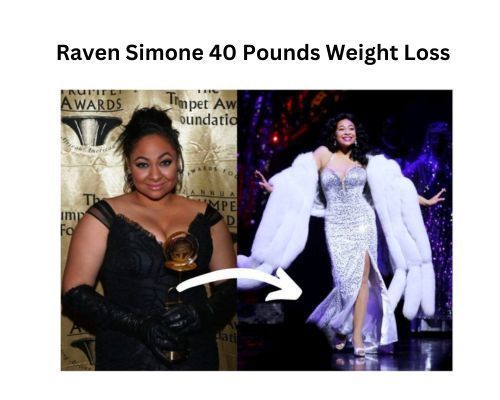 19. Raven Symone
Raven Symone is one of the actresses who lost weight of about 40 pounds by quitting sugar consumption. She does intermittent fasting, enjoyed keto cookies, and has whole foods. She called sugar an addictive drug and by quitting it and making lifestyle changes, she lost all that weight in just 3 months!
Check out the details of Raven Symone weight loss here. We cover in details how she lost a whopping 40 pounds!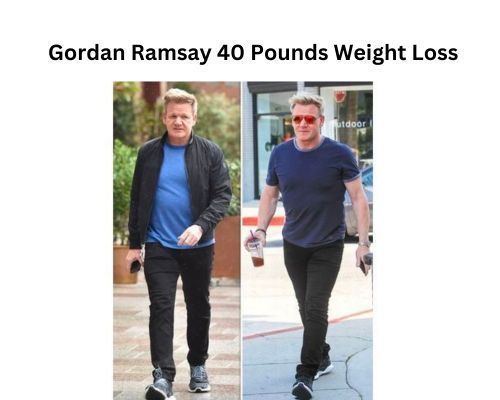 20. Gordan Ramsay
One of the celebs who lost weight is the famous Gordan Ramsay! He lost 40 pounds by switching to 5 small meals per day. His father's passing away was a lesson and he took charge by being active and eating in moderation. He regularly hits the gym and plays with his kids.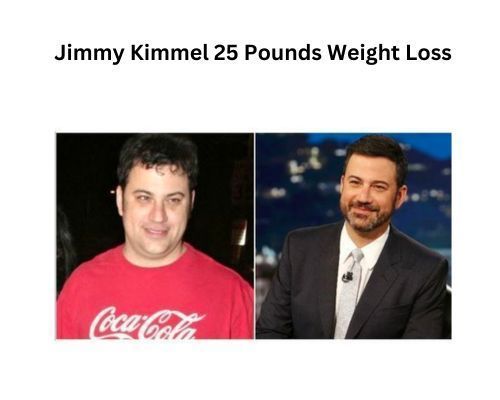 21. Jimmy Kimmel
Jimmy Kimmel's celebrity weight loss is motivating for he switched to 5:2 intermittent fasting. He replaced 2 meals a day with a small dinner and protein shakes. Jimmy now weighs 182 pounds, 25 pounds less than what he used to. He looks dashing with a trimmer figure.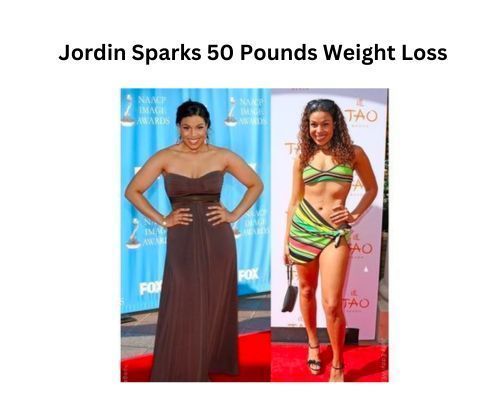 22. Jordin Sparks
Jordin Sparks is one of the noteworthy celebrity weight loss transformations as she lost 50 pounds by making changes to her diet and workout routine. She did so in about eighteen months. Rather than her looks, Jordin was focused on improving her overall health and she did achieve her goal!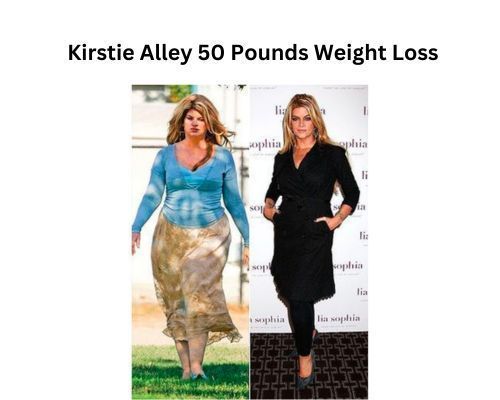 23. Kirstie Alley
Kirstie Alley celebrity weight loss journey has been incredible. Her weight loss has left fans stunned for she looks twenty years younger. She had lost massive weight in 2005 but gained it all back. Recently she has lost around 50 pounds, inspiring her fans. She works out three times a week, and eats calorie-deficit diet to maintain her health.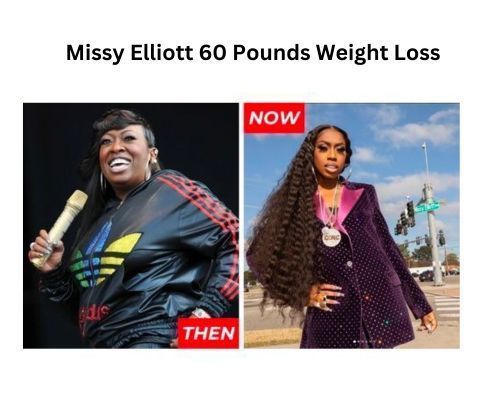 24. Missy Elliott
Missy Elliot's celebrity weight loss journey suits her well but it is due to her diagnosis of Graves ' disease or hyperthyroidism, which made her lose 60 pounds. There's no cure for her disease but it could be managed with diet and exercise and she did the same to have a healthier lifestyle.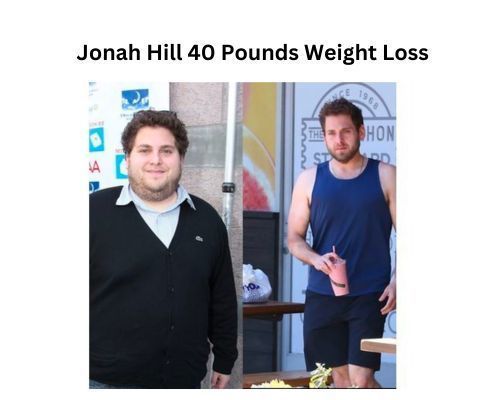 25. Jonah Hill
Jonah Hill is a dedicated actor and his celebrity weight loss happened after he gained 40 pounds for his role in War Dogs. To lose weight he took help of his nutritionist and trainer. But rumours arose that he underwent a gastric bypass surgery for which confirmation never came.