How Christina Aguilera Lost 49 Pounds?
Shivangi Chatterjee
Updated At 26 Aug 23
Christina Aguilera is an American singer, songwriter, actress, and television personality. Aguilera first gained recognition in the late 1990s with her debut single "Genie in a Bottle" and her self-titled debut album, which both topped the charts. Since then she has given a lot of music hits and has gained herself quite a fandom!
While her vocal skills and acting are noteworthy, what recently caught her fans' attention was that she lost around 49 pounds! This was possible through a series of excellent life choices, a restricted diet, and exercising of course! All her life she has been fit but the sudden transformation to a more voluptuous figure has made millions lose their mind. It has served as an inspiration to people.
Let us then find out Christina Aguilera weight loss journey to achieve an extraordinary physique!
Christina Aguilera Weight Loss Journey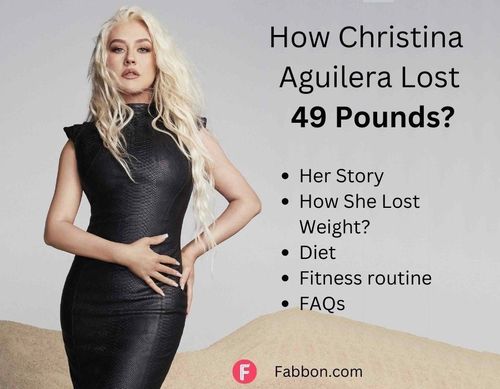 Her Story - Why did Christina Aguilera Gain Weight?
Being in the public eye, celebrities find it hard to live a normal life. However, it isn't always possible to maintain a top-notch figure, especially as women's body goes through so much. Aguilera first gained weight when she became pregnant with her first son in 2008, at the age of 27. It isn't easy to stay physically active when one is pregnant.
The singer gained up to 15kgs when she was pregnant, which is an ideal gain. To lose all the extra weight after pregnancy, she took to restrictive dieting, yoga, meditation, reiki, and boxing.
Also check out Chrissy Metz weight loss story as its also very inspirational. She lost 100 pounds through diet and exercise.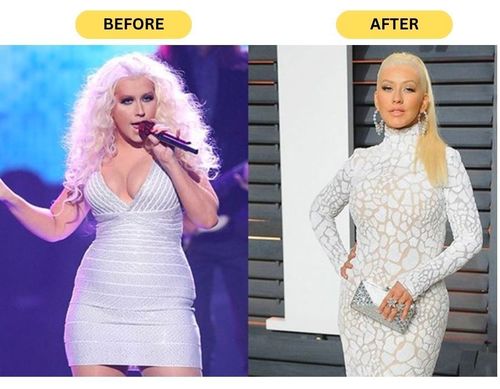 This wasn't it. She has put on a lot of hard work to become physically fit for her role in Burlesque which tanked at the box office, taking a toll on her mental health. It could also be one of the reasons why she gained weight. In 2010, Christina's unhappy marriage with composer Jason Bratman broke. In this difficult phase, she wasn't spared being criticized. These public phenomena also took a toll on her health.
It may come as a surprise that when Christina was her fittest, she was the most insecure in her body.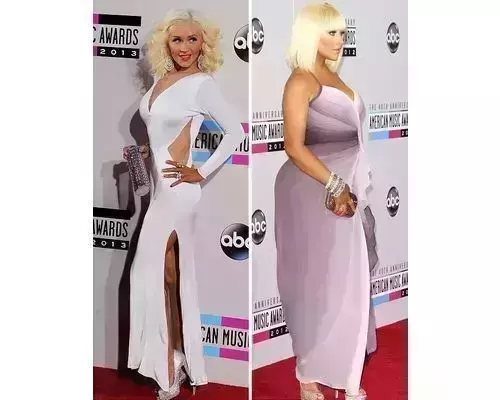 Christina Aguilera Weight Loss
Christina lost approximately 49 pounds in just three months, making her fans stunned! She has been quite open about her weight loss journey and attributes it to a lot of things, including an incredibly strict rainbow diet. She aimed at consuming 1600 calories per day.
The Rainbow diet is a diet constituting generous amounts of vegetables and fruits. This diet allowed her to consume food just based on its color. After much weight gain, she finally decided to take charge of her mental and physical being.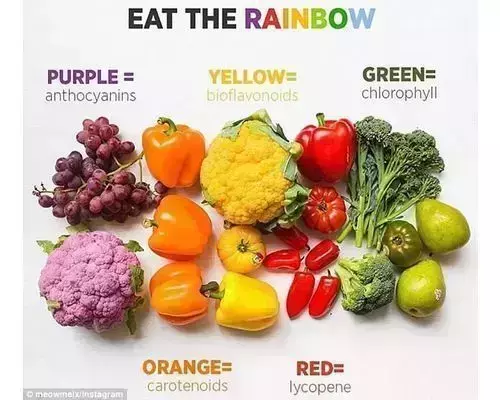 Christina Aguilera Weight Loss Rainbow Diet
She is popularly thought to follow the Rainbow Diet. The Christina Aguilera weight loss diet allowed her to consume different colored vegetables and fruits throughout the week, making her meals look appetizing and delicious, to say the least! Therefore the efforts might be worth it.
7 days a week have 7 different colors to be consumed, making it fun to play with colors and yet having nutritious food.
White Day- consists of all food in white colour. To limit her carb consumption, she sticks to egg whites, coconut, dairy products, onion, garlic, etc.
Red Day- This day is meant for items like raspberry, red grapes, tomato, kidney beans, beetroot, lean red meat, red bell pepper, etc.
Green Day- Christina Aguilera weight loss diet is to have all greens this day like kiwi, cucumber, spinach, lettuce, broccoli, Brussels, etc.
Orange Day- all orange food like pumpkin, oranges, papaya, apricot, peach, squash, etc. are consumed
Purple Day- foods of purple colour like eggplant, blackberry, purple cabbage, dark grapes, etc. are consumed
Yellow Day- yellow zucchini, yellow bell pepper, corn, cheese, egg yolk, honey, etc. are consumed.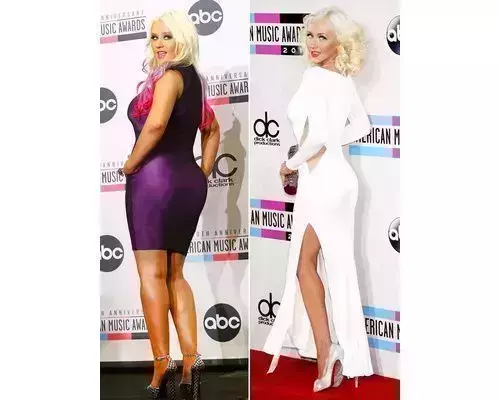 Christina Aguilera Daily Diet Plan
Christina Aguilera weight loss diet plan was quite restrictive but it also looked extremely delicious. So if the rainbow diet doesn't sit well with you, you can take hints from her everyday meals too.
Her secret was in setting limits. She went for healthy wholesome breakfasts as the most important meal. She did not deprive what she loved eating but instead consumed it in moderation. She sticked to just one glass of wine per day.
Her breakfast basically consisted of Bacon, blueberries, and avocado. It was simple yet filled with nutrients and was quite filling.
For lunch, she went for a chicken salad that had tofu, kale, squash, spinach, pickles, bell peppers, green beans, carrots, and beans. The goal was to make the dishes as colourful as possible to experience the benefits of different vitamins and minerals.
Dinner for Christina was chickpeas with rice, tomatoes, cucumber, onions, cauliflowers, carrots, eggplants, and fish or chicken.
For snacks, she went for celery with nut butter, or a shrimp cocktail.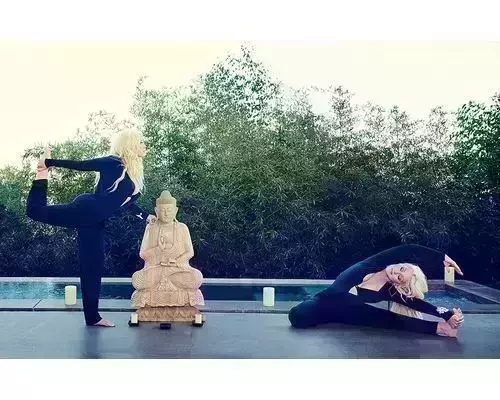 Christina Aguilera Weight Loss Workout
Her transformation is incredible and it would not be possible without a proper balance of good diet and workout. Christina's personal trainer devised a workout plan for her to stay in shape. Christina Aguilera's weight loss workout routine looks like this:
· 15 minutes running on a treadmill at 6mph
· 10 minutes of elliptical exercises
· 3 sets of chest presses- 8 reps
· 3 sets of tricep dips- 8 reps
· 3 sets of bicep curls- 8 reps
· 3 sets of leg raises- 8 reps
· 3 sets of side lunges-8 reps
· 3 sets of squats-8 reps
· 3 sets of crunches- 8 reps
Besides this everyday routine, she also engaged herself in yoga for fitness. This was for her to de-stress and focus more on self-development.
The singer also regularly did cardio, lifts, etc. Her trainer made sure that her exercises are not repetitive to keep them from being mundane.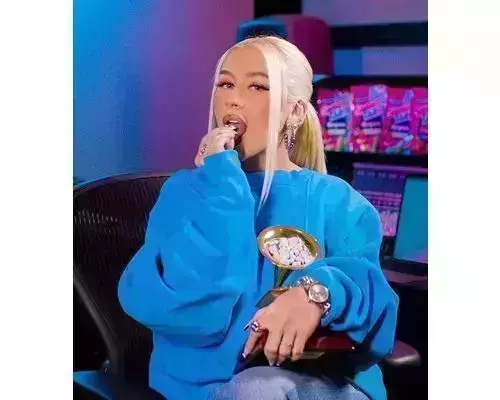 Christina's Weight Loss Supplements
Although Christina's diet and workout was well planned and balanced to achieve weight loss, some critics were quick to notice that her weight loss had been drastic and quite sudden. It did not seem possible for them to lose 49 pounds in just 3 months with only diet and exercise.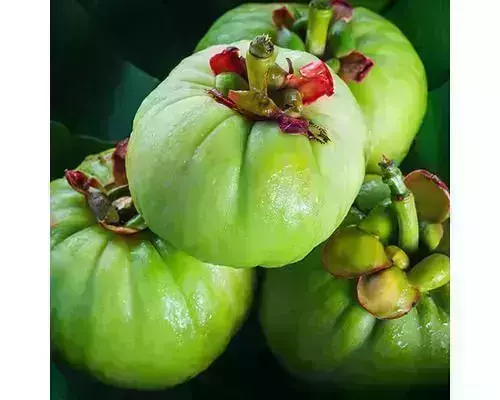 There are many speculations that Christina Aguilera took Garcinia Cambogia, a supplement for weight loss along with her diet and exercise regime to escalate her weight loss journey and attain quick results, but there has been no confirmation for the same.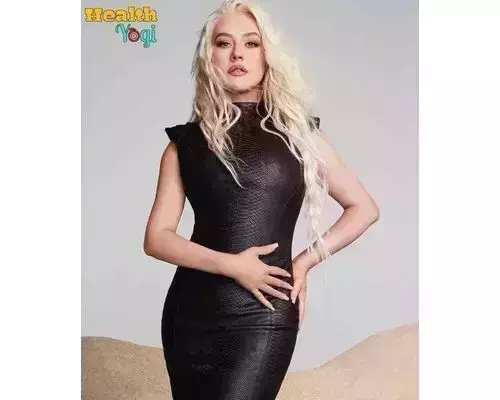 Did Christina ever opt for surgery?
While Christina never confirmed this rumour, it is popularly believed that she might have gone through liposuction, a type of surgery where suction techniques are used to remove fat from areas like abdomen, thighs, buttock, etc.
Long before Christina Aguilera weight loss journey, she had been accused of going through two rhinoplasty for the appearance of her nose changed. Apart from that she is also believed to have gone through breast implants and collagen injections to make her lips look fuller.
Check out our detailed guide on Christina Aguilera plastic surgery as we cover everything in detail. From Botox, cheek fillers, lip fillers, jaw contouring, there has been a lot of rumours about the procedures she has undergone. Check the detailed guide to find out all the details.
Christina Aguilera Diet And Fitness FAQ's
Q. What is Christina Aguilera's current height and weight?
Christina Aguilera weight loss has now resulted in a weight of 110 pounds (50kgs), almost 50 pounds less than what she used to be. Her height is 5 feet 1 inch.
Q. What diet did Christina follow to lose weight?
Christina Aguilera weight loss diet is believed to be the rainbow diet where all the 7 days of the week is dedicated to different coloured foods for nutritional benefits. This is also a fun way of dieting and it helped her lose a massive weight.
Q. How many calories did Christina consume per day to lose weight?
Christina Aguilera weight loss diet allowed her to consume 1,600 calories a day. A calorie deficit diet escalates weight loss, and it is proven as she lost almost 49 pounds in a span of just 3 months.
Q. What motivated Christina to lose weight?
Christina was already in a great shape while preparing for her role in Burlesque which tanked at the box office. This somehow affected her, along with some other set backs and she gained weight quickly. She finally took charge to shift to a healthier lifestyle in 2013.