How Gabourey Sidibe Lost 150 Pounds? Full Story
Ankita Ghoshal
Updated At 26 Aug 23
Looking for how Gabourey Sidibe lost a whopping 150 pounds? if yes, we have got you covered.
Here's a quick snapshot of her weight loss journey. We cover her story, why she decided to lose weight, how she maaintained her weight post surgery along with various FAQs on her weight loss and diet. One of the best celebrity weight loss transformations, her story is very inspirational. Lets get started!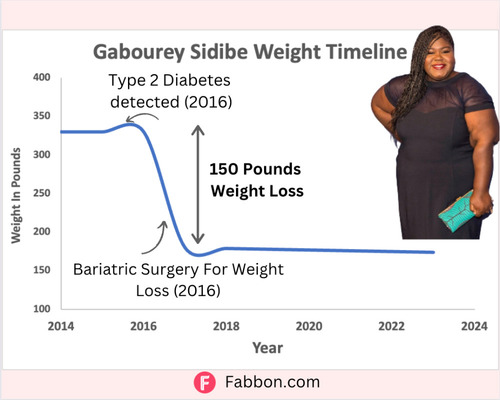 Gabourey Sidibe Story
Gabourey Sidibe has inspired millions of people across the globe with her incredible weight loss journey. She made her debut with the 2009 movie Precious. In this, she played the lead role of Clareece 'Precious' Jones. Her performance and role grabbed Sidibe the prestigious Independendent Spirit Award for the 'Best Female Lead'. She also got nominated as the Best Actress at the Academy Award and Golden Globe. The movie went on the garner several accolades at the Sundance and Cannes Film Festivals.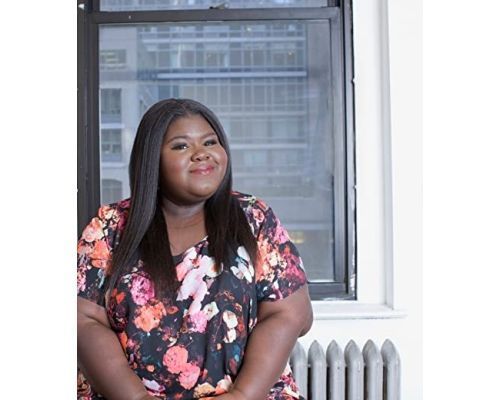 There seemed to be no looking back for the stellar performer. Sidibe has now starred in a plethora of TV shows and movies, such as Antebellum, Difficult People, Tower Heist, American Horror Story, Come As You Are, Empire, to name a few. Apart from her very successful and promising career, Sidibe's weight loss journey continues to fascinate people all over the world. Let's delve deeper into it.
Similar to Gabourey Sidibe, you can also check out the inspirational weight loss storties of Chrissy Metz and Adele as both of them have lost 100+ Pounds.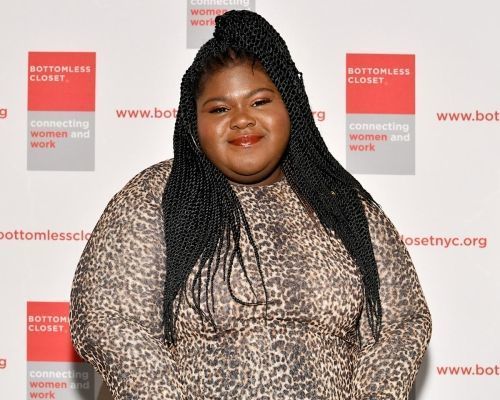 Why did Gabourney Sidibe lose weight?

Before Gabourney Sidibe lost weight, she had type-2 diabetes and weighed 300+ pounds. The Precious star has mentioned in a lot of occasions that her heavy weight never met the ideal beauty standards that the industry demands from any female celebrity. What made things worse were fellow celebrities suggesting her to quit the industry which is so image-conscious. One of the eminent personalities who bombarded comments on her weight is Howard Sten, a TV and radio figure, who called Gidibe "fat, black, chic" and went on to call Oprah Winfrey a "filthy liar (for) telling an enormous woman the size of a planet that she (Gabourey Sidibe) is going to have a career".
Apart from the horrible comments, diabetes was the primary source behind her decision for undergoing a weight loss surgery. The disease was taking a serious toll on Sidibe's physical and psychological health.
Check out more about Melissa Peterman weight loss as she lost a whopping 60+ pounds as well.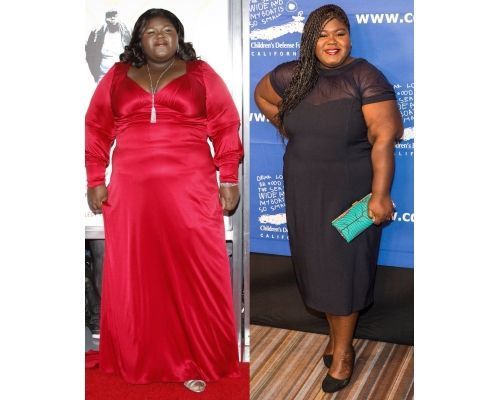 How did Gabourney Sidibe lose weight?
In the year 2016, she underwent a successful laparoscopic bariatric surgery for shedding some weight quickly. Bradley Schwack, her doctor, removed close to 80 per cent of her belly fat during the surgery. This resulted in a very shrinking appetite for the actress.
She lost a surprising 150 pounds and she is revered for being very disciplined with her diet. It not only helped her in lessening the adverse effects of type-2 diabetes but also overcoming other health issues such as bulimia, anxiety, and stress too.
Gabourney Sidibe Diet Plan
Breakfast - Eggs and toast Or oatmeal with multiple fruits
Lunch - Healthy salad or soup, Vegetables
Snacks - Fruits, nuts, and yogurt (has snacks multiple times during the day)
Dinner - Vegetables, Fish or chicken
Read More: Melissa Mccarthy Weight Loss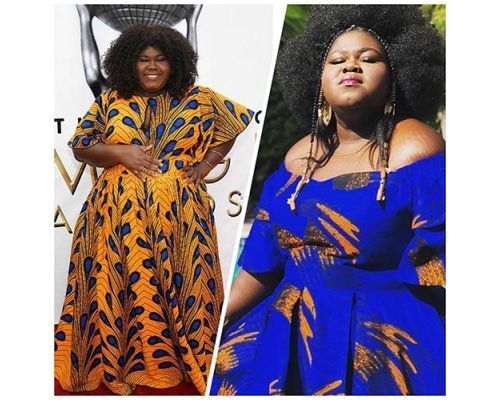 Gidibe's Eating Habits

After an extremely successful surgery, Gabourey Sidibe started prioritizing good health and physique. She is an advocate of healthy eating habits and here are some dietary changes that helped the inspirational celebrity in maintain her health and wellness:
1. Avoiding Soda
Sidibe has mentioned that she spent her childhood days consuming lots of soda. Now, she has not only started avoiding its intake but has also found a healthy replacement for it. She sips on cold lemon water which keeps her hydrated while discharging the toxins from Sidibe's body.
2. Avoiding Junk Food
Sidibe religiously follows her diet and has also cut down on junk food in a drastic fashion. She has stopped eating her favourite burgers, fries and pizzas. Clean eating is what her mantra is and now she enjoys her fruits, hummus and veggies.
3. Maintaining Portion Size
If you want to lose weight, it is important to maintain your portion size. No matter how fresh and healthy your meals are, if you overeat, you will end up harming your body. Therefore, Sidibe consulted a nutritionist and her personal trainer who helped her in eating food at the right amount. She incorporated healthy fats (nuts, avocado, olive oil, seeds, etc.), proteins and good carbs (fruits, grains, and vegetables) in her diet. She also eats in a smaller plate.
Read More: Tammy Slaton Weight Loss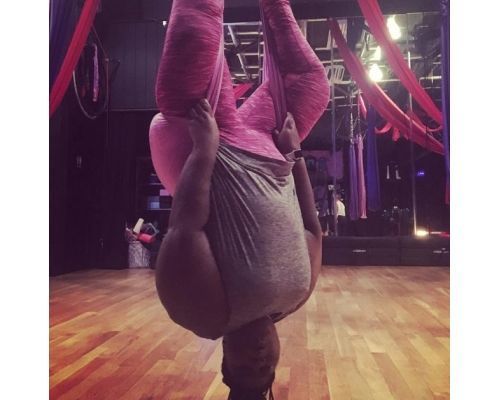 Gabourey Sidibe's Workout Routine

Once Sidibe got into the track of healthy eating, the actress started feeling a lot more energetic and active. She also realized that for speeding up her process of losing weight, she need to get into an exercise routine as well. Here's everything you need to know about Gabourey Sidibe's workout journey and regime:
1. Low-Impact Workouts
After discussing with her personal trainer, Sidibe started her workout routine with low—impact exercises that included stair stepper, Versaclimber, and slow walks over the treadmill. All of this put very less pressure on the joints. This form of cardio helped her in burning calories quiet effectively.
2. Other Exercises
Soon, Gidibe moved to other types of exercises too, which she did for 30 minutes, thrice a week. These included squats, lat pull down, barbell curl, lunges, and leg press.
In 2017, she also shared a picture of her performing aerial yoga which fascinated all her fans. Her hard work and dedication show up beautifully on her face and we are so proud of her.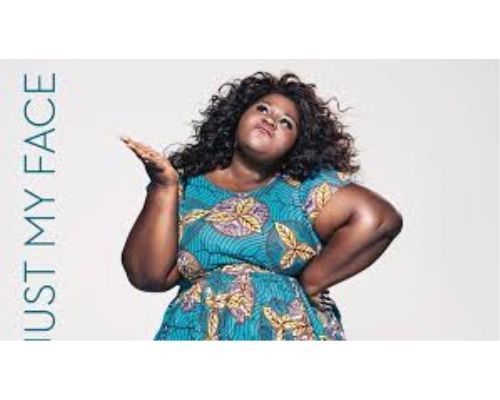 Sidibe's Views on her Weight Loss Journey
In This is Just My Face: Try Not to Stare, Sidibe's new memoir, the White Bird in a Blizzard actress shares her struggles with bulimia, depression and anxiety, as well as her weight loss surgery. In an interview, she stated, "I truly didn't want to worry about all the effects that go along with diabetes. I genuinely [would] worry all the time about losing my toes." This is why she decided to go for the surgery.
Her surgeon informed her that the weight-loss surgery would mean cutting her stomach into half for reducing her capacity and hungry to eat. However, she still remained adamant that there would be no "easy way out". Since ten months after her operation, Sidibe completely changed her lifestyle for the better. With the guidance of her nutritionist and trainer, she started changing her eating habits as well as began working out on a regular basis. She also got into riding a tricycle and swimming.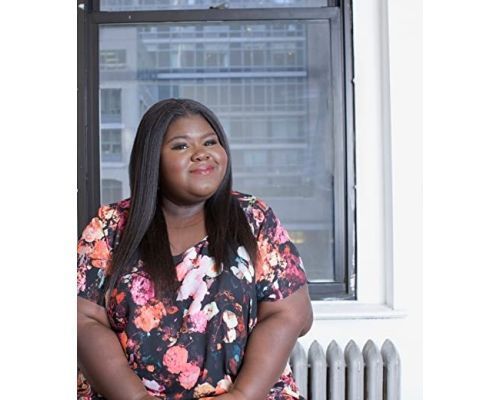 Final Words

In her memoir, Sidibe states that she has achieved the first goal on her weight-loss journey and is planning for deciding on her next goal. In the book, she makes her intentions about the surgery very clear. She says, "I "I did not get this surgery to be beautiful. I did it so I can walk around comfortably in heels. I want to do a cartwheel. I want not to be in pain every time I walk up a flight of stairs."
With determination and perseverance, this mindblowing actress and an even better personality has proved that nothing is impossible. A healthy mind body is not just a destination but a journey that one must embark every day. Be it good dietary habits or regular workout sessions, a balance and discipline in everything you do is the key to good mental, physical, and emotional well-being.
FAQs On Gabourey Sidibe Weight Loss
Q. How much weight did Sidibe lose?
Gabourey Sidibe lost 150 pounds.
Q. How old is Gabourey Sidibe?
Gabourey Sidibe is 40 years old.
Q. What has been Gabourey Sidibe's highest weight?
Gabourey Sidibe's highest weight has been around 300 pounds.
Q. Who is Gabourey Sidibe husband?
Brandon Frankel is Gabourey Sidibe's fiance.
Q. What was Gabourey Sidibe weight loss diet?
Gabourey Sidibe's weight los sdiet included the right balance of good carbs, proteins, and healthy fats in the right portions. She has massive cut down on soda, junk food, salt and sugar consumption.
Related Articles