How To Choose Facial For Your Skin—11 Facial Types You Must Know
Shalu B
Updated At 14 Sep 22
Who doesn't want beautiful flawless radiant skin? But when you have to battle stress, dirt, sun, pollution and what not, it becomes rather difficult to maintain that natural glow. Instead, you end up with dull and damaged skin. To revive and rejuvenate your skin, it becomes essential to go an extra mile. Your daily skin routine is not enough. You need to include facials to your skin care.
Why Facial Is Needed?
Facial can prove to be life-altering. It can give your skin the extra boost of hydration and nourishment it had been craving for.
A perfect facial can cleanse, rejuvenate and replenish your skin. It is one of the best way to pamper your skin and maintain its health at the same time.
With a range of facials available today, it becomes difficult to choose which one is right for you. To unlock the benefits of the facial, picking the best one which suits your skin is important.
Our guide on the best facials will help you answer the tricky question of how to choose facial.
We bring for you a list of 11 types of facial, their benefits and who are they ideally for. Also find out the best facial for glowing skin along with the best facial fr anti ageing.
11 Types Of Facial – Pick The Best One For Your Skin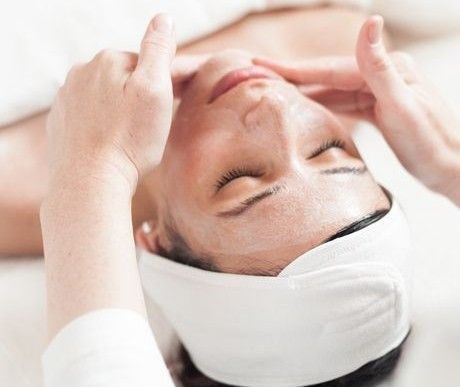 1. The Regular Facial
This facial is the most simple and basic of them all.
A regular facial includes cleansing, steaming, exfoliation, a suitable mask, moisturizing cream along with a simple massage.
It might sound similar to the basic clean up that you get but it is distinctive in terms of massaging. In a regular facial, the massage is done for a little longer.
It is a very mild type of facial and also the least expensive which makes it the best choice for maintaining a healthy glow. It can easily be done at least once a week.
In fact, it is so simple that it can be done at home as well. With this facial, you can get healthy glowing skin at the comfort of your home without going anywhere. So, salon or home, your skin will thank you either way.
Benefits
Boosts circulation
Removes impurities
Stimulate lymphatic drainage
Eliminates water retention
Skin feels refreshed
Hydrates and nourishes skin
Gives brighter, glowing complexion
Relaxes areas of tension
Can be used on face as well as neck and back
Recommended For
- This facial is best suited for people with normal skin.
Who should avoid
- This facial is not suitable for people with acne. The steaming and exfoliation used here can aggravate their acne problems and lead to irritation, redness and inflammation.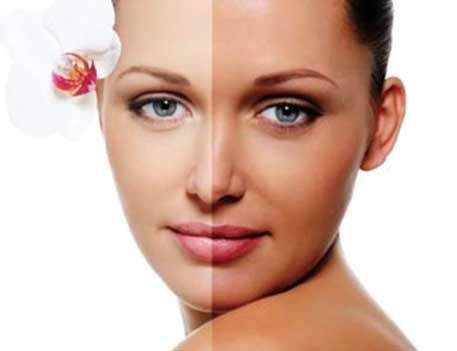 2. De-Tan Facial
For most of you summer comes with the fear of getting tanned. The sun cannot be avoided but you can pamper your skin for sure. Opt for a de-tan facial to remove all the traces of sun's darkening effects from your skin.
This facial is very common and is easily available across all the salons and spas. First your skin is cleansed thoroughly, and then gently exfoliated. This is followed by steaming which helps in opening up of pores to get rid of impurities. Next, such gels and serums are used which cut the melanin content deposited to give you tan free skin instantly.
Benefits
Gives back original skin tone
Gives a healthy glow
Rejuvenates skin
Great alternative to skin bleaching
Allows pores to breathe
Relieves stress
Speeds up cell turnover
Helps deal with acne
Recommended For
- This facial is best suited for people with oily skin
Who Should Avoid
- This facial uses creams whose ingredients are strong and can irritate sensitive skin.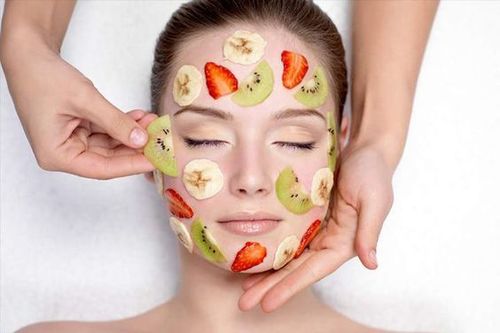 3. Fruit Facial
Everybody desires glowing skin but hoe to get it, that's the question. Another question is which facial is best for glowing skin. The answer is fruit facials.
Fruit facials are very popular as they come packed with the goodness of nature. Loaded with anti-oxidants, vitamins and enzymes, this is the facial which can give you an instant glow and radiance. Your skin is deeply scrubbed to remove blackheads and other impurities to reveal healthy glowing skin.
Another reason for their popularity is their simple and cost-effective nature. You cannot go wrong when it comes to fruit facials. So hurry, get one done today
Benefits
Natural
Contains active enzymes and vitamins
Promotes healthy glowing skin
Removes impurities
Lightens skin tone naturally
Gives radiant skin
Reduces visibility of wrinkles and dark spots
Recommended For
- It suits all skin types but is mostly recommended for oily skin.
Who Should Avoid
- People with sensitive skin should avoid getting a fruit facial as it contains active enzymes.
Also Read: Hair Rebonding: Cost, Process, Pros And Side Effects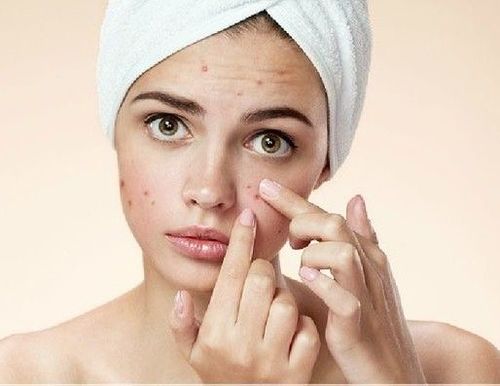 4. Acne Reduction Facial
As the name suggests, this facial is tailor-made for people suffering from acne. It can be used to give an extra boost to your acne treatment. To see effective results, you would have to undergo a series of facials ideally schedules once every week.
The focus of this type of facial is mainly on extraction of blocked pores. After cleansing and gentle exfoliation, the blockages are manually removed to release the trapped oil and dirt. The extraction process is followed by a mask and facial massage to calm the skin.
Benefits
Removes dead skin cells
Reduces acne
Calms down redness and inflammation
Minimizes future breakouts
Rebalances skin
Recommended For
People suffering from pimples or occasional breakouts should opt for this facial.
If you suffer from a case of mild acne, you can get this facial done by an aesthetician at a salon. But if you have severe acne, you can get the same facial done by a dermatologist.
Also Read: Keratin Hair Treatment: What Are The Pros, Cons And Side Effects?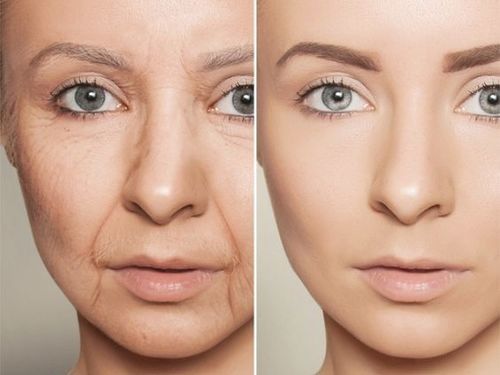 5. Anti-Ageing Facial
An anti-ageing facial uses products and techniques which focus on slowing down the ageing process. It includes exfoliation (to slough away dead skin cells), moisturisation (to hydrate skin), and massage (to improve circulation). You know how prevention is better than cure, right? An anti-ageing facial is a good and effective preventive measure against the ageing process.
There are a variety of anti-ageing facials to choose from—microdermabrasion, light therapy, glycolic acid facial, laser skin service among others. Fight the war against wrinkles by getting an anti-ageing facial of your choice today.
Benefits
Lifts skin
Reduces wrinkles
Improves saggy skin
Brightens skin tone
Rejuvenates skin
Recommended For
- Anti-ageing facial is a great choice for women of age 30 to 35 years with normal and combination skin types.
Who Should Avoid
- People in their 20s and those with sensitive skin should avoid this facial.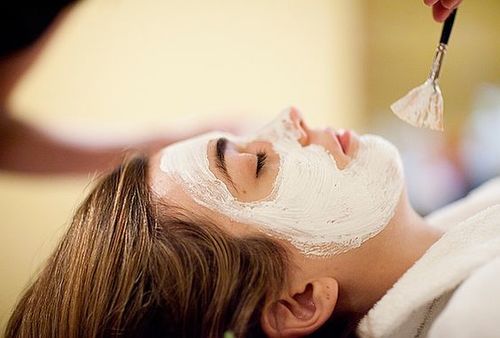 6. Aromatherapy Facial
This facial is a traditional yet luxurious way of pampering your skin using aromatherapy oils. Your esthetician will first analyze your skin and then choose aroma oils best suited for your skin's needs. This facial is tailor-made specifically for your skin and gives you a whole lot of benefits. Along with your skin, aromatherapy facial will also have a positive impact on your mood and emotions.
Benefits
Relaxes mind
Promotes healthy, glowing skin
Prevents signs of ageing
Lifts skin naturally
Removes toxins
Moisturizes skin
Clears out skin congestion
Recommended For
Suitable for all skin types.
Who Should Avoid
People with specific allergies should avoid this facial.
Also Read: What Is Activated Charcoal - And Is It The Secret To Perfect Skin?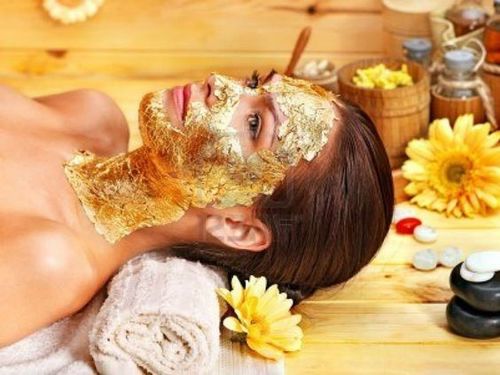 7. Gold Radiance Facial
First introduced in Japan in 2006, gold radiance facial has climbed up the popularity ladder since then. It is a common yet luxurious method to give your skin a beautiful healthy gold-like glow. The amount of gold may vary in different creams and thus, its effects may also vary.
Benefits
Gives a beautiful yellowish-gold glow
Rejuvenates skin
Removes dirt and impurities
Regenerates skin cells
Stimulates lymphatic drainage
Removes toxins and other wastes
Restores youthful qualities of skin
Recommended For
- Gold radiance facial is suitable for all skin types but is most ideal for
People with dull skin
Brides
Women who face strong white lights
Also Read: What Is SPF And How To Select The Right Suncreen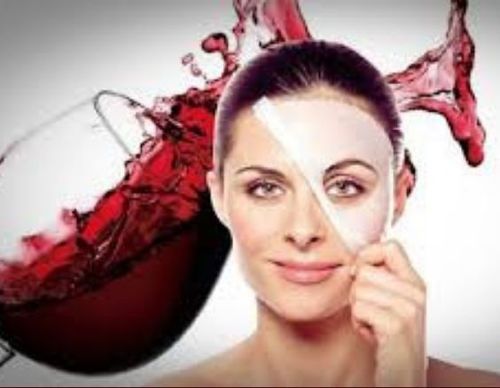 8. Wine Facial
A wine facial is the best type of facial for anti-ageing. It acts as a game changer for those of you who have to deal with acne scars, pigmentation, blemishes and signs of ageing. It repairs and rejuvenates skin, improves blood circulation and gives you a glow better than you ever hoped for.
Benefits
Rich with antioxidants
Improves hydration level of skin
Reduces wrinkles and fine lines
Increases elasticity
Gives radiant skin
Soothes inflammation
Reduces acne
Increases levels of vitamin C within skin cells
Acts as natural barrier against UV rays
Recommended For
- Safe and easy procedure for everyone including people with sensitive skin.
Also Read: K-Beauty: What Is The 10 Step Korean Skin Care Routine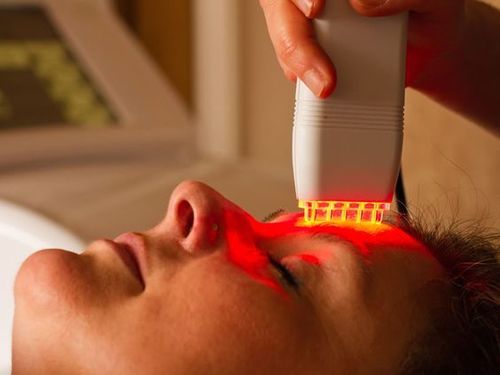 9. Micro Current Facial
A safe and painless substitute to Botox, this facial uses mild levels of micro currents to face and neck. Such is its effect that it is also known as the natural facelift. The micro currents mirror the currents of your body to repair damaged skin as well as to boost collagen production.
This procedure is completely safe. You should not get intimidated by the use of current. It will need about 1 million machines to light up a 40 Watt bulb.
Benefits
Sculpts face
Drains lymphatic nodes
Smoothens wrinkles
Erases fine lines
Reduces puffiness
Improves skin texture
Increases cell turnover
Tightens pores
Skin looks healthy and young
Recommended For
- A micro current facial is ideal for those who wish to improve their appearance. It is a preventative treatment which is focused on anti-ageing.
Who Should Avoid
- Pregnant women and women with heart conditions should avoid this facial.
Also Read: What Causes Back Acne And How To Get Rid Of Back Acne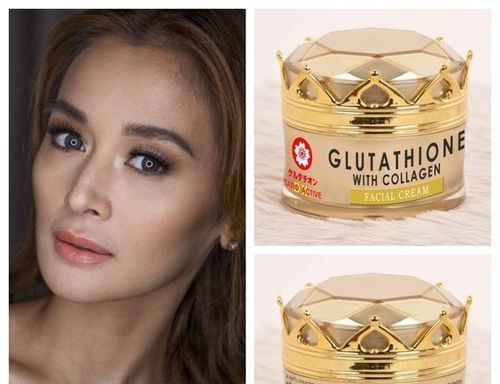 10. Collagen Facial
This is the best type of facial for anti-ageing. Collagen is a natural protein present in our skin which is responsible for maintain our youthful appearance. As we age, our skin loses collagen. With this facial, you can replenish the collagen levels in your skin. It includes a lot of steaming and massaging which ensures deep penetration of nutrients. And the result? Soft, supple, younger-looking skin.
Benefits
Contains vital nutrients
Restores natural collagen of skin
Promotes cell renewal
Hydrates and moisturizes skin
Tones wrinkles and fine lines
Recommended For
This facial is best suited for dull, sagged and loose skin.
Also Read: What Is Double Cleansing And How To Do It At Home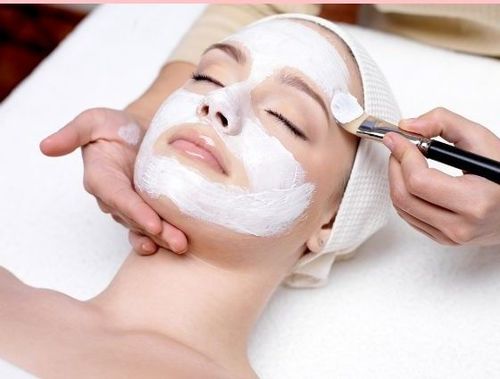 11. Diamond Facial
If you have been wondering which facial is good for sensitive skin, then look no further. Popular among celebrities, a diamond facial is the most luxurious way to pamper your skin. It not only gives you a bright youthful glow, but also has anti-ageing properties. Its effects last long. What makes it even better is the fact that it is suitable for sensitive skin too.
Benefits
Gives bright even-toned skin
Reduces wrinkles and fine lines
Exfoliates and rejuvenates skin
Reduces acne
Boosts skin's metabolic function
Results in a youthful glow
Recommended For
- A diamond facial suits dry, oily as well as combination skin. It is mostly recommended for mature skin.
Who Should Avoid
- This facial is not meant for people in their 20s. Pregnant or lactating women should also avoid it.
Also Read: Your Guide To Activated Charcoal Products: Pros, Cons and Side Effects
Frequently Asked Questions
Q- Which facial is good for sensitive skin?
Though a regular or aromatherapy facial would work, but the best results can be obtained by going ahead with a diamond facial as it works perfectly for a sensitive skin.
Q- Which facial is good for anti ageing?
A collagen facial or a wine facial is recommended for anti ageing. Collagen facial provides the vital nutrients which help in maintaining a glowing skin. The wine facial works by rejuvenating skin and improving blood circulation thereby imparting a natural glow to your skin.
Also Read: Nail Contouring - Trending Nail Art You Need To Know About
Q- Which facial is best for glowing skin?
Fruit facial works best to get a glowing skin. It provides the required amount of anti oxidants and nutrients which nourishes the skin from within and makes it glow instantly. This facial also removes blackheads and exfoliates skin to remove dead skin cells.
Related Articles