15 Best Lip Balms Available In India - 2023
Maheroo Butt
Updated At 21 Mar 23
A lip balm is not just a beauty essential product; it is a skin care necessity. Lips happen to be one of the most delicate parts of the body and need utmost care and attention for it to be healthy. Finding the best lip balm is hence crucial.
Even though every other lip balm does the same work; there are certain modifications and unique features backed up in the good quality ones that will keep your lips hydrated and smooth round the year.
We help you find the best lip balm as our guide lists the most popular lip balms in India.
From Maybelline, Nivea to Vaseline, it covers all the most popular brands. Pick the best lip balm from this list as per your requirement and never worry about dry an chapped lips again!

15 Best Lip Balms In India – 2023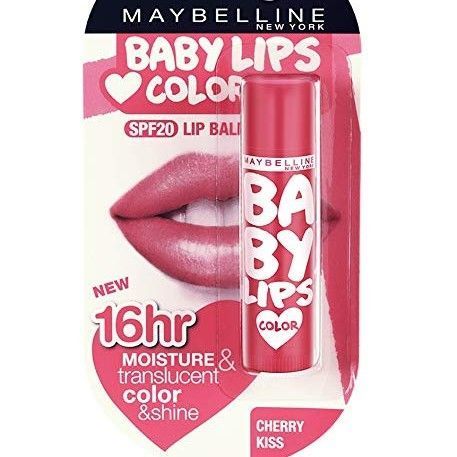 1. Maybelline New York Baby Lips Color
The Maybelline baby lips lip balm took the whole global market by a storm when it was launched. Almost every other girl, of every age has these babies, regardless of the usage. The lip balms are so cutely designed with bright colours and fonts, that it is hard to say no to it. The formula of baby lips is super subtle, hydrating and includes SPF 16 for extra protection too.
One of the best lip balms in India, add this to your makeup bag asap.
Pros
Provides sun protection
Amazing packaging
Variety of shades
Pleasant fragrance
Cons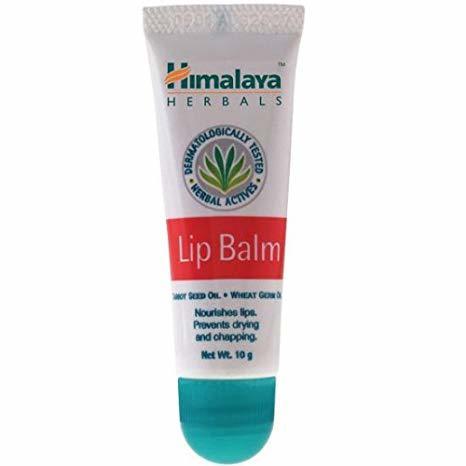 2. Himalaya Herbals Lip Balm
Himalaya herbal is one of the most reasonable yet under rated product in the beauty industry. The formula helps you nourish the lips by preventing dryness and chapped lips. The contents like carrot, coconut, wheat germ and castor helps the lips to keep them soft and supple.
One of the best lip balms in the affordable segment, this works as good as the expensive ones.
Pros
Hydrates well
Long lasting formula
Affordable
Cons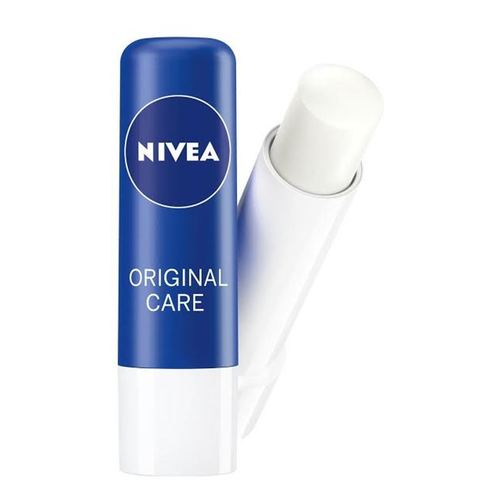 3. Nivea Original Care Lip Balm
Nivea's Original Care Lip Balm claims to provide your lips with 12 hours of moisturization. It helps prevent moisture loss while efficiently protecting your lips from extreme weather conditions and keeping them from drying out. This unique weightless formula leaves your lips feeling smooth and soft without any color. Nivea lip balm stands to be the trusted skin care brands by many Indian households and this original lip care balm by nivea has to be your most trustworthy lip balm to fall back to. It can moisturize your lips for straight 12 hours and helps protect the moisture from the lips.
Pros
Hydrates well
Cost effective
Long lasting
Non- sticky
Cons
Too much application can get greasy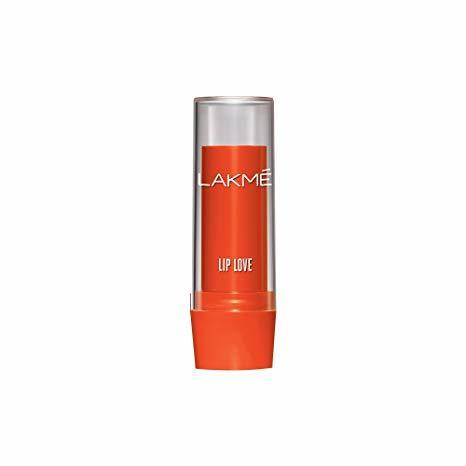 4. Lakme Lip Love Lip Care
Lakme is a renowned global beauty brand and have launched many lip care products in times as well. Their lakme lip love care range is an amazing dual core lip balm, which is a combination of colour tint and moisturizing core. The balm also includes SPF15 to protect lips from the sun. The lip care is available in various shades of grape, vanilla, apricot, mango, watermelon, tangerine, raspberry, cherry an more.
Pros
Different colour shades
Creamy texture
SPF 15 for sun protection
Long lasting
Cons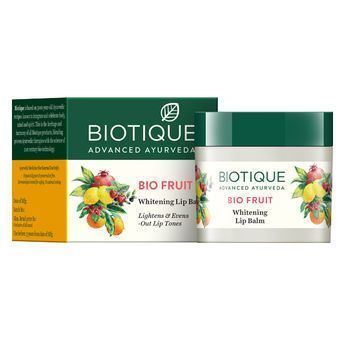 5. Biotique Bio Fruit Whitening Lip Balm
Biotique's bio fruit lip balm is a package share of lip balm made out of natural ingredients that helps your lips gets rid of pigmentation. The super pigmented lip balm formula is made out of natural ingredients and is a great healer of dry and chapped lips. Only one time gliding application protects your lips for a longer duration and leaves a pleasant fragrance along.
Pros
Organic and natural
Reasonably priced
Hydrates the lips well
Pleasant fragrance
Cons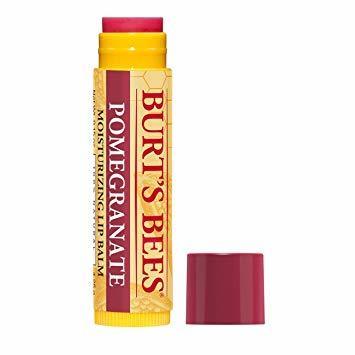 6. Burt's Bees Pomegranate Moisturizing Lip Balm
Burt's Bees' moisturizing lip balm is one of the greatest quality lip balm, enriched with pomegranate oil, rich in anti oxidants. The formula is made of 100 percent natural elements and revitalise your lips, giving it a fuller coverage. The best part about this lip balm is it lasts long and leaves a tint of colour, acting like a nice gloss or a lipstick as well.
Pros
Glides well over the lips
Repairs the chapped lips well
Leaves a pleasant fragrance
Efficient quality and quantity
Cons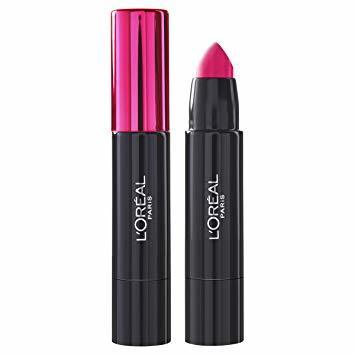 7. L'Oreal Paris Infallible Sexy Balm
L'Oreal Paris is known for their skin care and beauty products all around the globe, the company has launched this amazing infallible sexy lip balm, which lasts very long, giving out a non sticky and yet hydrating texture; making your lips looks sexier and fuller. The lip balm is also available in various shades, suiting to the customer's requirements.
Pros
Non-sticky texture
Different shades of colour
Hydrates the lips well
Long lasting
Cons
Also Read: 15 Best Eyeliners Under Rs 500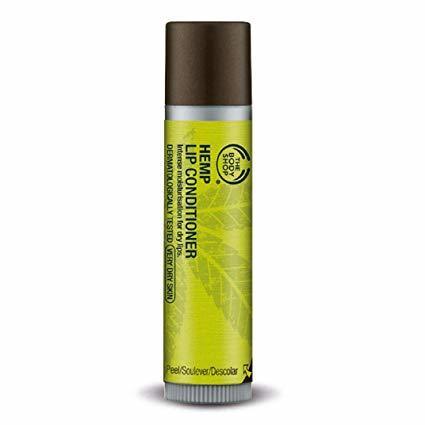 8. The Body Shop Hemp Lip Protector
The Body shop is a cosmetic brand that follows the rule of absolute cruelty free policy and is 100 percent vegan. The body shop lip protector can be found in the handbags of every other girl. It can restore extremely chapped, dehydrated and dry lips and even protects them from the bad weather conditions. This product is also recommended by dermatologists and is the best lip balm for chapped lips.
Pros
Nice herbal aroma touch
Cruelty free
Protects the lips from chapping
Efficient packaging
Cons
The fragrance might be too strong for some people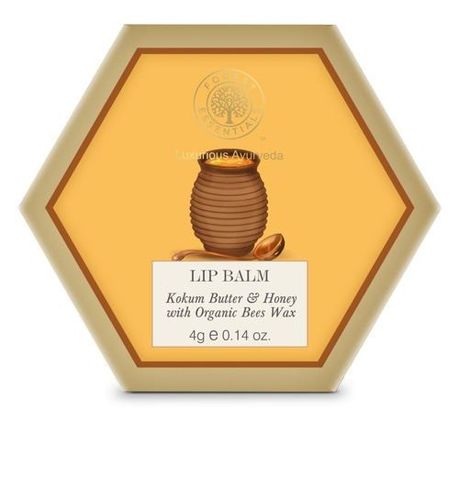 9. Forest Essentials Luscious Lip Balm Kokum Butter and Honey
This luscious lip balm is unique kokum butter and honey enriched combination; super rich in natural butters and beeswax, this lip balm gently hydrates the chapped lip and heals the dead skin. this lip balm is great for winters as it is free from synthetic chemicals and moisturizes your skin greatly, making it look like you've just glossed it.
Pros
Natural content
Rich in butter and honey
Free from chemicals
Smoothens the lips
Con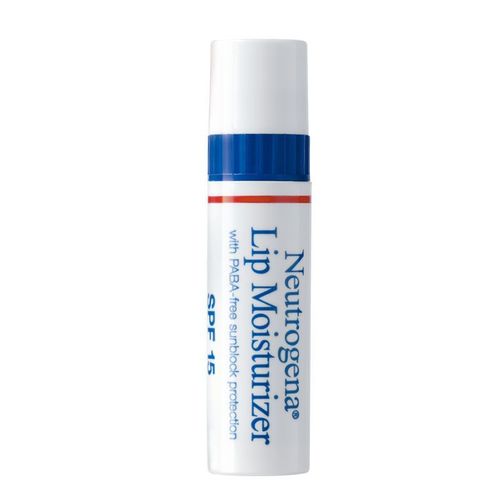 10. Neutrogena Norwegian Formula Lip Moisturizer
The dermatologist tested Neutrogena's Norwegian formula lip moisturizer can help soften the dry lips and protects them from harmful UVA and UVB rays along with the SPF15 formula. They help hydrate the extremely dry lips and get them back to life. It is a colourless and fragrance free formula.
Pros
Professionally recommended
Non- waxy texture
Provides sun protection
Glides well
Cons
Also Read: Top Luxury Beauty Subscription Boxes In India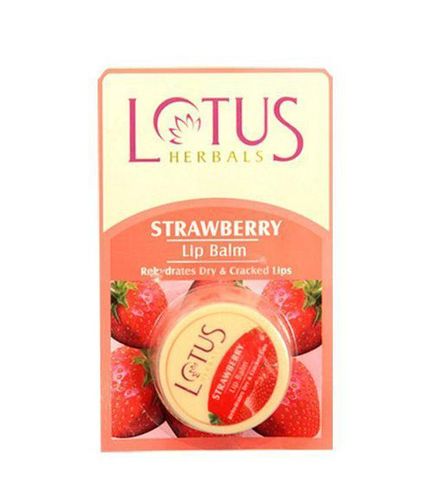 11. Lotus Herbals Strawberry Lip Balm
This cute little lotus herbal lip balm is strawberry flavoured and is a great source of moisturizer and can treat the dry and cracked lips in no time. The extreme weather conditions tend to take away the moisture of the lips and make it chapped, especially in winter. This lip balm is a perfect match to heal the dryness along with the pleasant strawberry smell.
Pros
Lasts long
Pleasant strawberry aroma
Not expensive
Contain natural ingredients
Cons
Packaging is not hygienic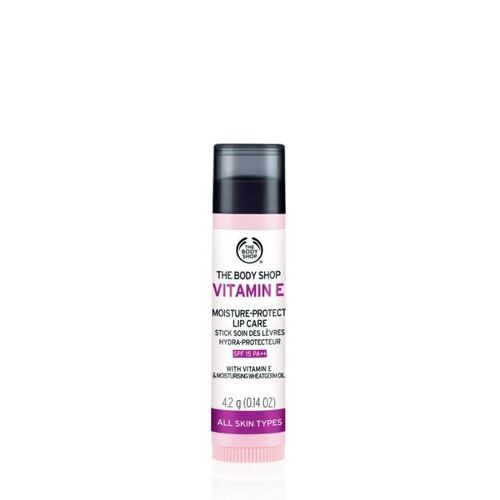 12. The Body Shop – Vitamin E Lip Care SPF 15
The amazing shea butter relished lip balm from body shop will do wonders to your lips. The high content of vitamin E not only hydrates the lips well, but also glides smoothly through the lips and intensely moisturizes them by adding a tint of colour to the same. It stands to be one of the best lip balms in India.
Pros
Intense moisturizer
UV protection
Available in various flavours
Cons
Also Read: 15 Best Paraben Free Sunscreens In India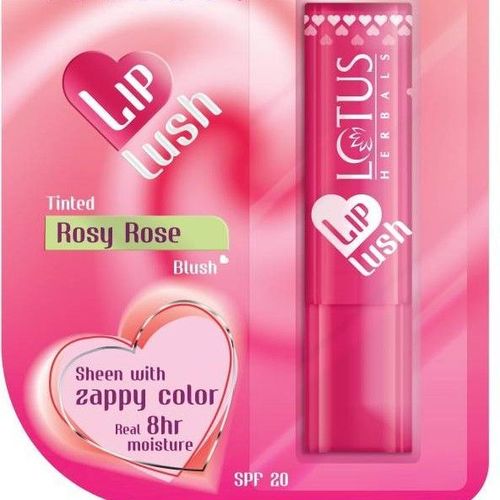 13. Lotus Herbals Lip Lush Tinted Lip Balm
Lotus stands to be one of the popular brands of cosmetic market and is known for various Ayurvedic and herbal product range. The tinted lip balm gives a lush tone of colour to lips as well and makes the lip plump for hours together. The lotus herbal is also one of the best lip balm with SPF.
Pros
Vibrant shades of colour
100 percent herbal
Cruelty free
Enriched with shea butter
Cons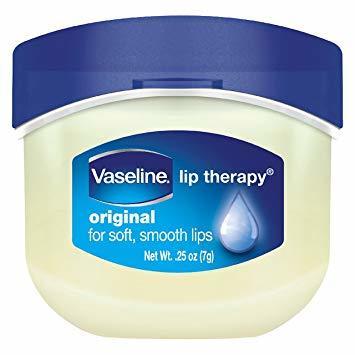 14. Vaseline Lip Therapy
Vaseline is a well known brand for Indian households, when it comes to beauty industry. The product has been tried, tested and recommended for years and it deeply moisturizes the lips by hydrating them to get rid of chapped lips.
Pros
Trusted brand
Instant softness
Colour tint
Soothes the lips
Cons
Also Read: 12 Best Eyeliners And Kajals In India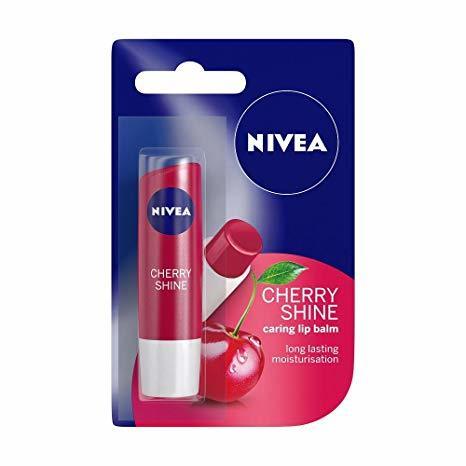 15. Nivea – Fruity Shine Lip Balm
This perfect fruity shine lip balm is a perfect fix for everyone who like soft, soothing and glossy sparkly lips that leaves a shiny tint for hour's altogether. The formula contains a pleasant fruits smell and is available in various different shades. It makes for a great natural lip balm.
Pros
Fruity fragrance
Available in different shades
Glossy lips
Shimmery pigments
Cons
Related Articles