How To Lose Belly Fat In 1 Week
Maheroo Butt
Updated At 14 Sep 22
Do you want to know how to lose belly fat?
Belly fat not only changes the physical appearance but it also increases the risk of heart disease, diabetes, stroke and even high blood pressure.
The most undermining thing a bulging belly does is that it shakes a person's self-confidence to a great level.
If you want to know how to lose belly fat in 1 week, then read on as we uncover the details. Additionally, do check our guide to find out the 15 best exercises to reduce belly fat.
How To Lose Belly Fat in 1 Week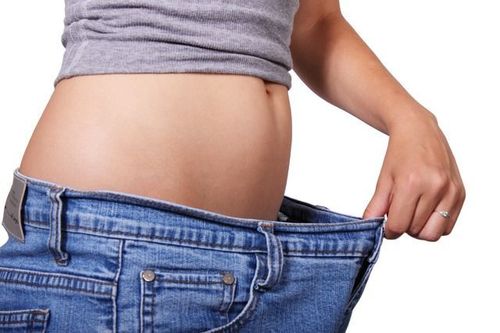 15 Tips On How To Lose Belly Fat In A Week
1. Massage Your Belly To Burn Fat Cells
Massaging the belly fat can also be your go-to technique if you want to lose belly fat fast.
Take the mixture of 2 tablespoons of mustard oil, sesame oil and olive oil and heat them up for 2 minutes together.
Gently massage the oil in a circular motion on the affected areas for at least three minutes. This will help you in burning the fat cells.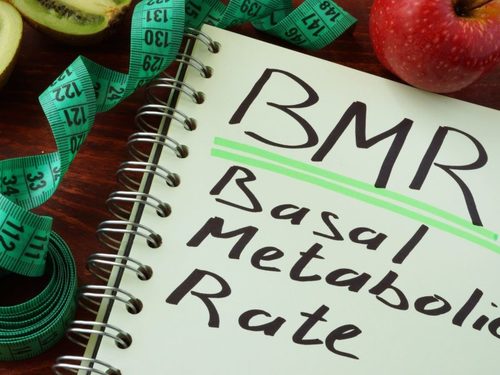 2. Know Your Metabolic Rate
Before understanding how to lose belly fat, understand your body's BMR (basic metabolism rate) so that you can plan your diet and exercises accordingly.
BMR is the rate of metabolism when an individual is at rest. Your BMR can indicate your total calorie requirement per day.
Eating food which translates into lower calories than the calorie requirement as indicated by BMR can lead to weight loss.
Read our guide to find out how to get rid of armpit fat in quick time. There are various options that one can select to lose armpit fat naturally.
3. Pick The Right Exercises And Be Consistent
If you are thinking about how to lose belly fat in a week, you need to indulge in specific exercises which can lead to fast weight loss.
- Cardio With Other Activities
Aerobics and Zumba are very effective to reduce belly fat. It helps you reduce the deep visceral fat stored in the abdomen.
Heavy cardio always helps greatly in shedding a few pounds. Try to club cardio alongwith other activities like swimming, aerobics or brisk walking to get the best results.
Though crunches are effective to lose weight, it might not be very helpful in reducing belly fat in 1 week.
- Work On Your Core
The core basically consists of abdominal muscles, pelvic floor, hips and muscles of the lower back. Overall, it has 15 muscles in all. Therefore, to get a flat belly, you need to work really hard on your core.
Side Plank and Push ups are effective core exercises to strenghten your core.
Also Read: 4 Effective Yoga Poses You Need To Check For Weight Loss
4. Picking The Right Diet Is Most Important
If you're wondering about the best manner on how to lose belly fat, keeping your diet in check is the most important thing you need to keep a tap on. Follow
Decrease the high fibre intake - Normally, belly fat is the result of bloating which can be reduced by decreasing the intake of high fibre food in your diet. Make sure you decrease consumption of foods like broccoli, beans and cauliflower which are high in fibre.
Regulate raw fruits and veggies - Fruits and vegetable intake are great for a healthy body but the high fibre might cause bulging as well. Don't quit the absolute intake but better eat the smaller portions in regular intervals.
Increase the intake of potassium-rich foods - Foods like bananas, papaya, cantaloupe and avocados are rich in potassium. It is a natural diuretic which helps decrease the puffiness and water retention.
Go easy on carbs - Carbs are important for retaining energy, but unless you are a very skinny person; carbs might pile up and cause a lot of fat accumulation and bloating.
5. Sleep Early
Sleeping cycle plays an important role in your both mentally and physically. People who are early sleepers and early risers are likely to overeat.
Proper sleep also maintains the stress hormone levels, which maintains the fat storage of the body. Therefore the correct sleeping cycle can surely decrease the accumulating abdominal fat.
One can also explore fat freezing which is gaining popularity as a new process to reduce weight.
6. Add Detox Drinks To Your Diet
Detox drinks like green tea, herbal tea, peppermint tea and healthy smoothies are great anti-oxidants that reduce the belly fat.
Also, it is a great way to stay hydrated and helps reduce the body fat.
7. Eat Small Portions
There's a misconception about eating just three meals a day. However, if you want to know a great trick on how to lose belly fat, switch from eating three full-fledged meals to having small portions every 2 to 3 hours.
This process would help balance the load of the digestive system and will not expand your belly as your body will get enough time to burn fat due to a charged metabolism.
8. Get Stronger
Apart from the normal exercise to reduce the belly fat. Pay more emphasis to strength training and building muscle mass with squats and deadlifts workout; because it helps in reducing fat, increasing stamina and strengthening the body muscles.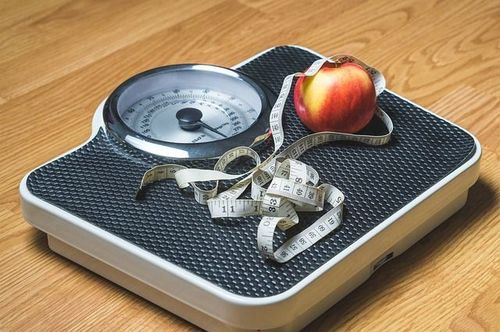 9. Track Your Progress
One of the most important tips on how to lose belly fat is to stay motivated throughout. You are the only one who can encourage yourself. Do not give up the routine or the diet you are following without completing it. Keep measuring your progress every now and then by calculating the body fat, checking your weight and waistline, taking pictures like before and after. Tracking your progress and improving is the best way to get rid of stomach fat.
10. Increase Water Intake
Water can be the most underrated miraculous and healthy agent. The major cause of the bloated bellies is an improper water balance in the stomach. The more water your drink, the faster your food gets digested. Apart from the numerous health benefits of water, it also fuels your body enough and reduces the habit of overeating.
Make sure you drink 8-10 glasses of water daily. Also, ensure that you don't drink water immediately after having food.
11. Be Stress Free
Stress can be trigger for overeating, procrastinating and laziness. The mental contribution along with the body is very important in shedding a few pounds. In order to find the answer for how to lose belly fat; a person needs to find the best possible solution while preveting overexertion.
12. Restrict Alcohol Consumption
If you want to find a measure on how to lose belly fat naturally, what you drink is as important as what you eat. Reduce alcohol consumption, especially drinks like beer and sweet liquor as they cause enough bloating and bulging.
Moreover drinks like beer which have sugar will make it increasing difficult to lose belly fat.
13. Prepare Yourself Mentally
If you want to know how to lose belly fat in a week, you need to be mentally committed to achieve that goal.
Apart from the physical and lifestyle changes that you make, your mental contribution is extremely important in this process. Mentally prepare yourself to give all your efforts for a week and you will definitely see the desired results.
14. Stand Up Straight
Posture can play an important role in making your stomach look flatter. After all, standing tall can make you look a couple of pounds slimmer. If you stand straight, your pelvis will be relaxed and your rib cage will be line with your stomach.
Try pilates and yoga moves to improve your posture and you will see the change in your body within a week.
15. Get Active
Not just diet and a few exercises, but an overall change in your lifestyle will take you a long way in trying to lose some weight. Inbuilt a few practices in your daily routine to be active in general.
Consider taking the stairs instead of the lift, walking a few miles rather than taking a cab, indulging in any fun outdoor sports activity once in a while.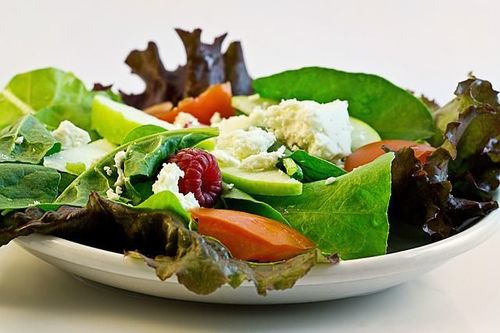 Daily Diet Plan For 1 Week To Lose Belly Fat Fast
Diet is the most important thing if you want to lose belly fat fast.
Dropping a few kilos in just one week is almost next to impossible, but with a disciplined diet, lifestyle and exercise routine it is possible to attain a fat-free belly.
Follow the 7 days diet routine to achieve the desired results. If you are interested in weight loss, you may also explore dukan diet as its gaining a lot of popularity.
Day 1
Start the first day by removing all the junk and processed food from your house and replace them with healthy nutrient, low fat, and healthy food.
Try fasting the first day to detox the body and drink two tablespoons of organic cider vinegar with pure mineral water. Drink at least 10 to 12 glasses of water.
Day 2
Start your second day with some raw and boiled vegetables. Prefer eating chicken and vegetable thin soup to decrease the belly fat. Make sure you consume the same every 2 to 3 hours. This intake will balance your glucose levels and charge the metabolism of the body. However, don't consume high fibre vegetable or fruits.
Exercise well along with the dietary plans and get a good sleep of minimum 8 hours.
Day 3
For breakfast, go ahead with about 50 gms of carbohydrate content only, something like oatmeal or muesli.
For the rest of the meals of the day, take toned protein like yoghurt, veggies and fruits. Avoid using any kind of fat consumption like butter, mayonnaise or vegetable oil.
Along with the diet, follow the core exercise routine today and repeat it at least 10 to 15 times.
Day 4
Keep the breakfast healthy with egg white omelette and spinach to start the day with.
Moving on to lunch, try a healthy salad like boiled chicken, cucumber and seasoning, but stick to only 150 gms of chicken. In between the meals, if you do get hungry, grab some nuts and seeds. Avoid junk food at all cost.
Perform the exercises including crunches and plans for about 15 to 30 minutes and call an early day off by keeping the dinner very light.
Day 5
On the 5th day, you can consume low body fat milk and some fresh fruits like banana or apples to start the day with.
As breakfast is going to include necessary carbs for the body, keep the rest of the meals for the day very light with vegetable soups or salads to nourish the stomach with nutrient supply. Drink lots of water in every hourly interval.
Day 6
Rejoice the start of the day with some green beans and scrambled eggs made out of egg whites and tomatoes.
You may increase the intensity of your core workout today and include the abs as well. For the rest of the meals, prefer grilled chicken, fresh fish fillet or some other white meat with vegetable servings.
Day 7
Use the last day to have boiled roasted chicken or eggs for breakfast along with healthy vegetables like spinach or tomatoes.
For mid-meal snacks, prefer nuts, watermelon or steamed broccoli. Increase the exercise routine today and include heavy cardio in your routine to burn the fat faster.
FAQs On Weight Loss
Q. How do you lose belly fat instantly?
Losing belly fat instantly is extremely difficult. It is a gradual process and losing belly fat would atleast take a minimum of 1 week.
Q. What are the 5 foods that burn belly fat?
You may include the following foods in your diet which can help you in reducing belly fat.
Cinnamon
Lemon juice
Meat
Eggs
Fish
Q. How to lose belly fat naturally?
Strict diet which is less on carbs and more on fats, proteins is a recommended starting step to lose belly fat. Additionally, regular exercises and lifestyle changes would help to reduce belly fat naturally.