Jennifer Lawrence's Exact Diet And Workout
Olivia
Updated At 29 Oct 23
Jennifer Lawrence is one of the most successful young actresses in Hollywood. She has starred in a number of successful films, including the Hunger Games franchise and Silver Linings Playbook. What many people don't know about Jennifer Lawrence is her extreme dedication to diet and workout when preparing for her film roles. Jennifer is now one of the most sought-after actresses in Hollywood, and her recent string of successes has only solidified her place as a top talent.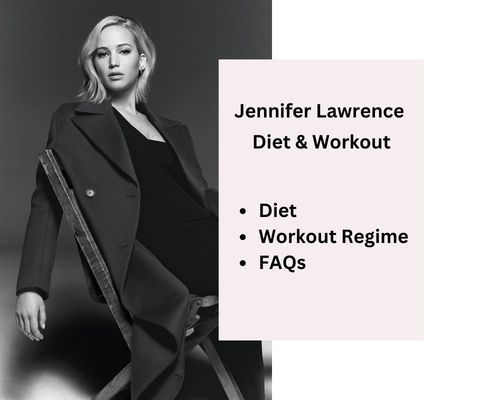 Jennifer Lawrence is one of the most successful and highest-paid actresses in Hollywood. A big part of her success is due to her perfect body and physique. Lawrence has the perfect body type for a Hollywood actress. She is tall and slender with just the right amount of curves. Her body is also very toned and fit, thanks to her regular workout routine.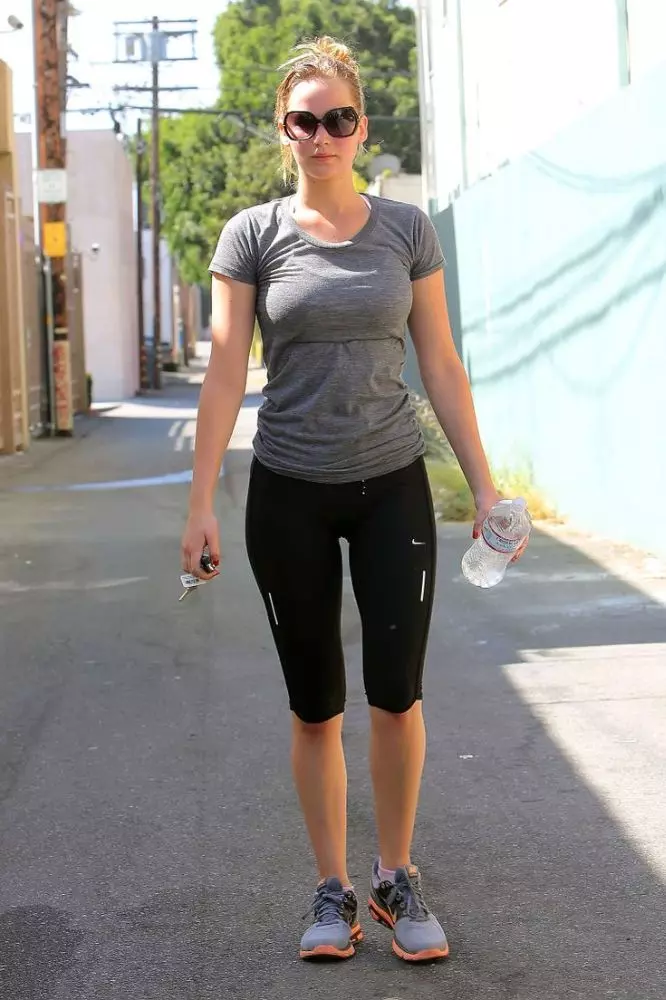 While Lawrence may have the perfect body for Hollywood, she has also said that she doesn't starve herself to stay in shape. Instead, she focuses on eating healthy and staying active. We have covered everything you need to know about Jennifer Lawrence diet and exercise routine and how she stays in shape. Similar to Jennifer, also check out supermodel Bella Hadid diet and workout routine to find out how she maintains a perfect body!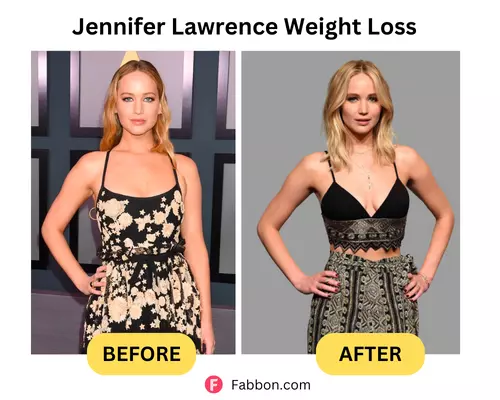 Jennifer Lawrence's Diet And Workout
As an actress, Lawrence is required to maintain a certain level of physical fitness. This means that she has to work out regularly and eat a nutritious diet. But it's not just about looking good for the camera. Lawrence knows that being in top physical shape is essential for her performance. After all, if she's not in top form, she won't be able to give her best performance.
It's no secret that Jennifer Lawrence is one of the most successful and talented actresses in Hollywood. But what's often overlooked is just how dedicated she is to her craft. For example, Lawrence is known for her willingness to experiment for roles, and she has also undergone intense physical training to prepare for roles that require it. All of this is to say that Lawrence's perfect body and physique are a result of her dedication and hard work as well as persistence. She is always striving to be the best that she can be, and it shows in her work.
Read More : How did khloe kardashian lose weight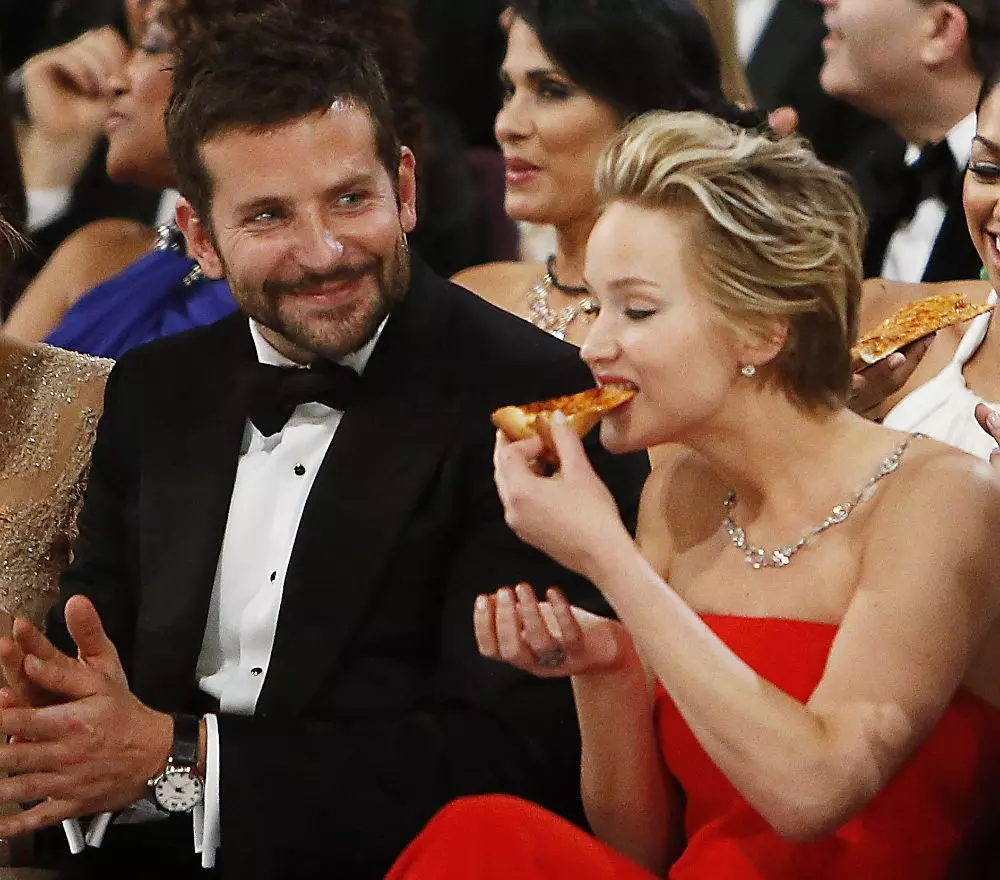 Jennifer Lawrence Diet
Jennifer Lawrence keeps herself private and she does not even have an Instagram account but whenever she attends any shows, she reveals a lot about herself so that her fans are never disappointed. One of such things that she revealed is that she is a big fan of food. She says that she does not starve herself or do extreme dieting at any cost.
Dieting is just not in the cards for me. I don't like when people say, "I only do this or eat this, because I eat. I'm not very strict with my diet: If I want a piece of pizza, I eat a piece of pizza. 'For me, it's easier to put that extra effort into the gym instead of putting the extra effort into: "Oh no, I can't eat that.'
Jennifer Lawrence was required to lose some weight for her role in Red Sparrow so she had a specialized diet and exercise programme for that. Jennifer Lawrence ballerina diet involved her eating lean meat such as chicken breast in meal and banana chips for snacks. Jennifer's trainer Dalton Wong, whom she thanked wholeheartedly for helping her in leading a healthy life, revealed that
"In Jennifer's trailer, we would always have some full-fat Greek yogurt, some dark chocolate, some hummus and vegetables."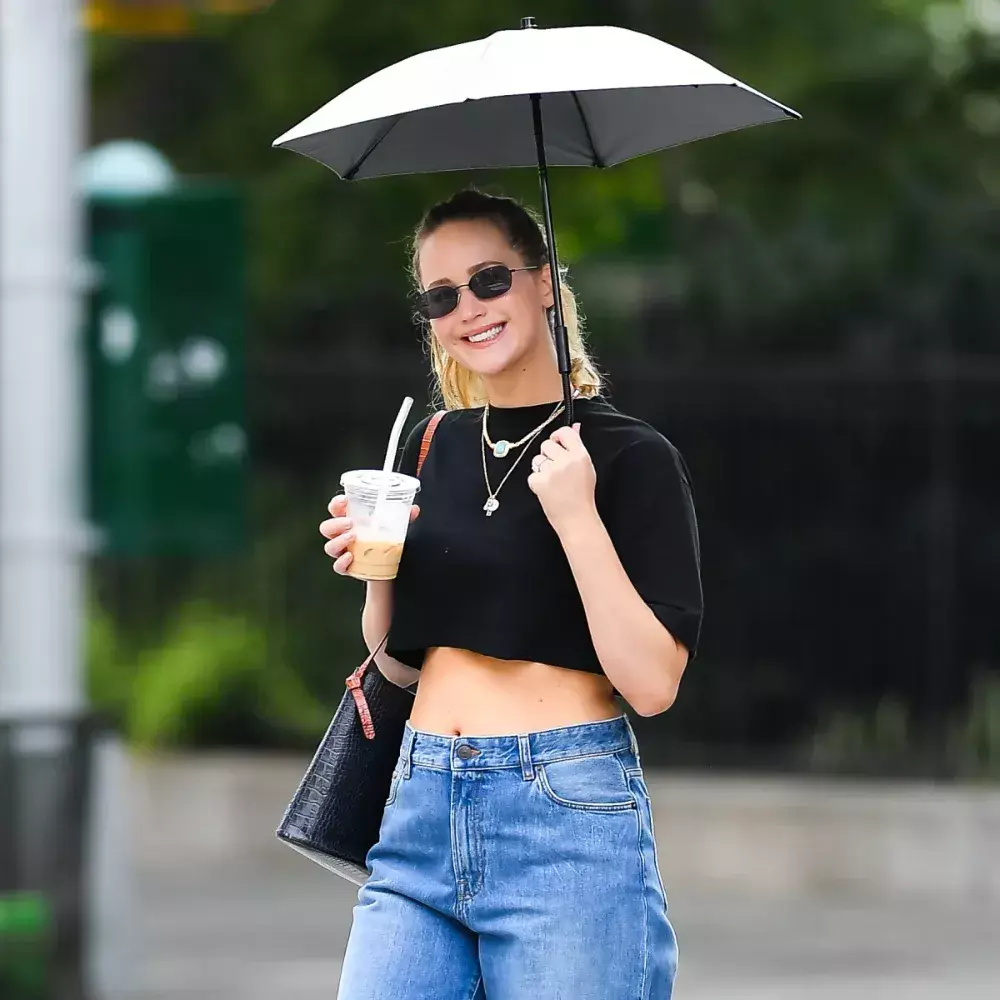 In addition to Jennifer, also check out Ariana Grande diet and workout routine. Similarly you can find out more about Kate Middleton diet as well. Both of them focus on different aspects to maintain their body. 
Here's all that Jennifer Lawrence mostly ate-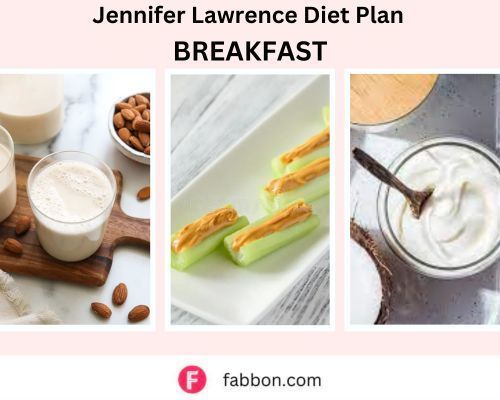 Breakfast
·        Celery Canoes With Peanut Butter
·        Almond Milk
·        Coconut Milk Yogurt
Read More: Kelly Ripa Diet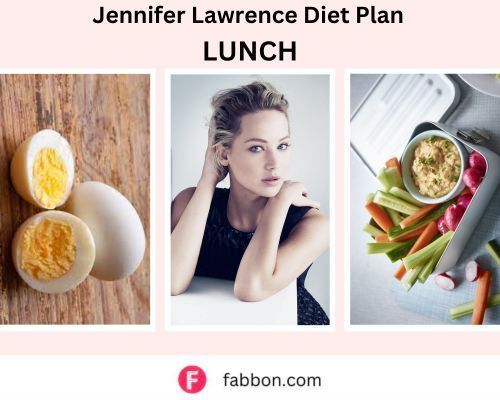 Lunch
·        Hard boiled eggs
·        Crudites and Hummus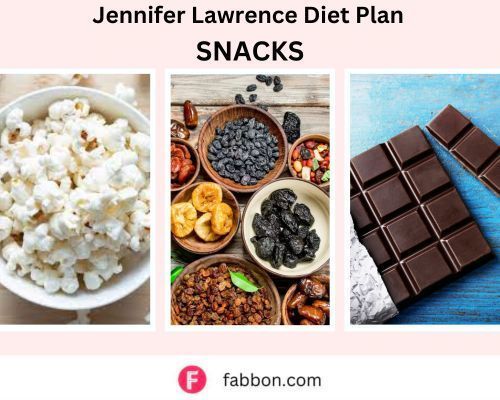 Snacks
·        Full Fat Greek Yogurt
·        Air Popped Popcorn
·        Dryfruits and blueberries
·        Dark Chocolate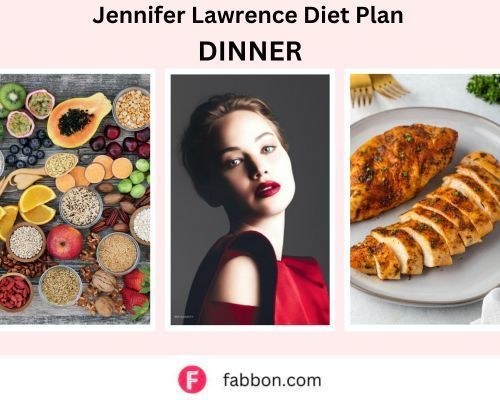 Dinner
·        Fresh Vegetables and Whole Foods
·        Chicken breast
Do check out victoria secret model diet to find how top supermodels maintain their weight and remain fit. We cover diet plans of a few models to explain what exactly they eat.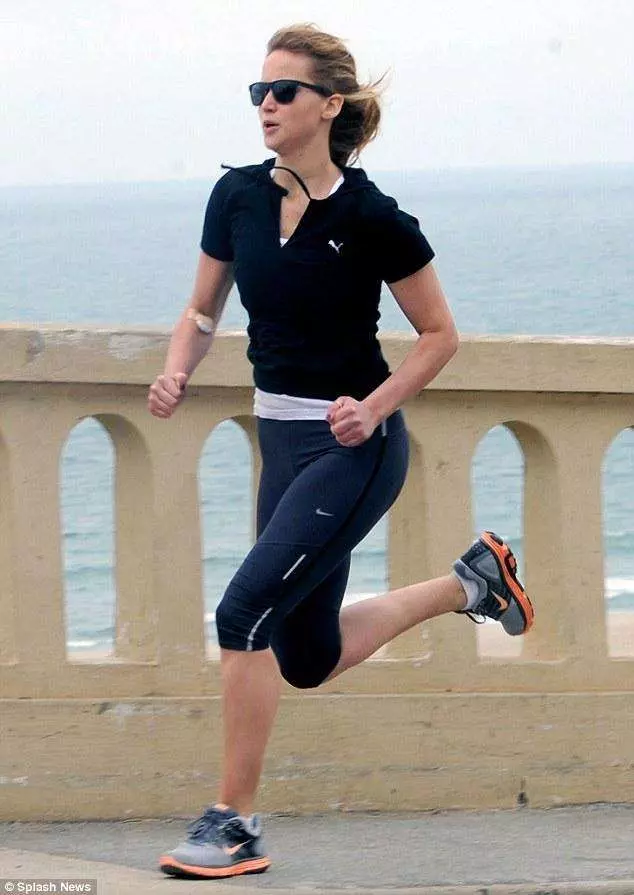 Jennifer Lawrence Workout Regime
Jennifer Lawrence is known for her dedication to her craft, and that extends to her physical fitness. She regularly works out with a personal trainer, and she is not afraid to go the extra mile to get in shape for a role.  Lawrence's workouts are intense, and she is not afraid to push herself to her limits. She is a true professional, and her dedication to her craft is evident in everything she does. For her role as an ex ballerina in the Red Sparrow she also worked with a ballerina trainer for about three months.  Pilates, cross body and weight lifting were also a part of the Jennifer Lawrence "Red Sparrow" preparation. Her dance trainer Kurt Froman revealed that-
"I worked with Jen six days a week, three hours a day for three months, as well as doing cross training in the form of Pilates, or toning and weight training, or gyrotonics"
Jennifer Lawrence prefers short, regular bursts of high intensity workouts mostly interval trainings using only body weight which helps her in staying consistent. Lawrence's trainer also revealed that for the "X-Men" films she did HIIT (High Intensity Interval Training) circuits of about 15 minutes.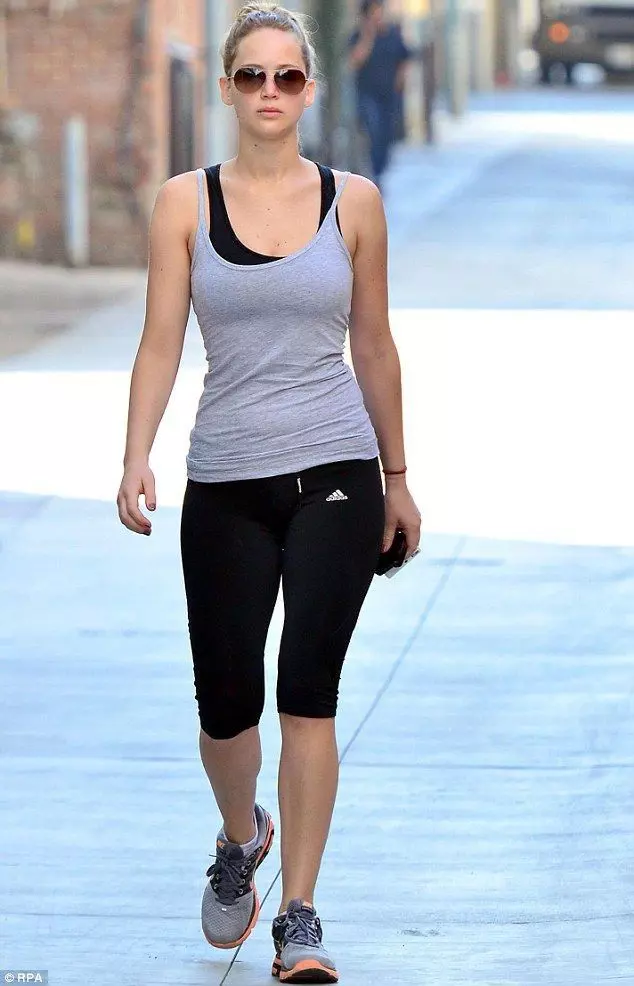 "'We would focus on core exercises and some yoga stretches. A lot of people might not have the hour to commit to doing something but lots of people have 15 minutes."
Her workout regime also includes "Posture Work" which means that during her workouts, posture is also one of their main focus to work on. Wong says that- "There is no point spending hours in the gym if you're not going to work on improving your posture." That also means that her workouts major focus was on the posterior chain which is the back part of the body. 
Read more about how Melissa Peterman lost weight as we cover her exact diet plan, workout routine and the diet tips she followed to lose weight!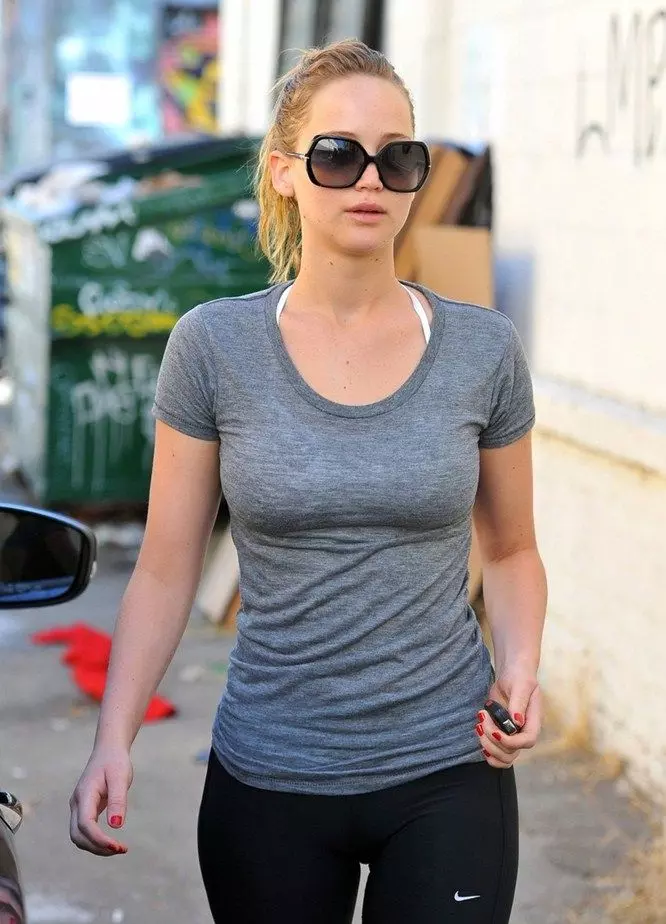 Jennifer Lawrence HIIT Workout Regime
Here is what we think Jennifer Lawrence's workout included-
·        Curl and Press
·        Walking Lunges (15 rep, per leg)
·        Burpees
·        Torpedos
·        Planks- both high and low (30 seconds to 1 minute)
·        Side Raises and Pulses
·        Leg Raises and Leg Lowerings (15 reps)
·        Push Ups (20 reps)
Sprint Workout

·        Cardio Warm Up
·        Side To Side Steps
·        Sprints (2 sets of 200 metres each)
·        Grapevines
·        Jumping Jacks
It's clear that Lawrence is a dedicated actress who takes her work seriously. She puts in the hard work necessary to make her performances stand out, and her dedication has paid off with a successful career. she has continued to work hard, taking on challenging roles and delivering powerful performances. Jennifer Lawrence is a prime example of how hard work and dedication can pay off. Through her hard work, she has become one of the most sought-after actresses in Hollywood.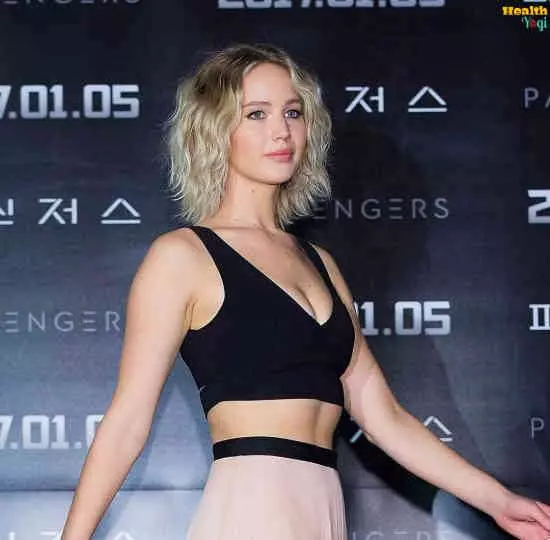 FAQs On Jennifer Lawrence's Diet And Workout
    
1. What does Jennifer Lawrence eats in a day?
Jennifer Lawrence consumes high protein foods like chicken breast, hard boiled eggs and Greek Yogurt although she does sneaks in healthy snacks throughout the day.
2.  Is Jennifer Lawrence a vegan?
No, Jennifer Lawrence is not a vegan.
3. How often does Jennifer Lawrence workout?
Jennifer Lawrence Red Sparrow workout mostly workouts six days a week for three hours every day.
4. What is Jennifer Lawrence weight and height?
Jennifer Lawrence is 5 feet 9 inches and weighs 63 kgs.
5. What is Jennifer Lawrence net worth?
Jennifer Lawrence's net worth is about 160 Million Dollars.
6. What is Jennifer Lawrence morning routine?
Jennifer Lawrence starts her active day by doing Pilates and HIIT Workouts to keep herself healthy and in shape. She does some agility workouts as well as cardio along with Pilates.
Related Articles