What Is Noom Diet? How It Helps In Quick Weight Loss - 2023
Shalu Bhati
Updated At 16 Jul 23
Noom is the new kid on the block when it comes to weight loss programs and diets. It has changed the outlook we generally have towards losing weight. Its success stories have made Noom a popular choice amongst people who wish to lose weight effectively and in a healthy manner. With more than 45 million users, Noom was one of the most searched diets on Google in 2018. Want to know the details about the Noom diet? Then, keep reading!
From what is the Noom diet to how it works and how you can make it a part of your lifestyle. We have specifically covered:
What Is Noom
How Does It Work
Noom Diet Plan And Noom Diet Plan Cost
Its Pros And Cons
Popular Noom Diet Recipes
FAQs On The Noom Diet
Let's begin!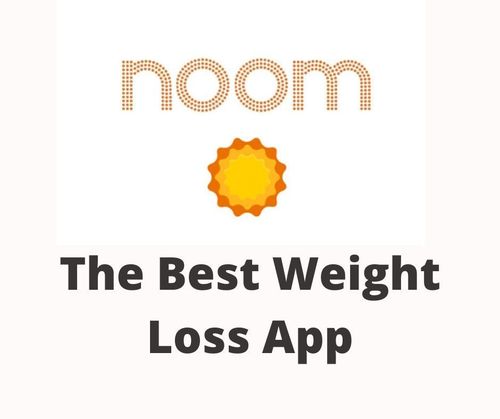 What Is Noom?
Founded by Artem Petakov and Saeju Jeong in 2008, Noom is much more than a weight loss app. It is a wellness program that focuses on helping you make your life better and healthier. And it can do so by aiding you to make changes to your habits.
The belief and science behind Noom go like this: the struggle with weight loss is not limited to the physical aspects only and also extends to the mental aspects. A successful weight loss cannot be achieved by diet and exercise alone. There are emotional barriers that sometimes stop you from achieving your weight loss goals and the Noom app helps you overcome those barriers. It helps you to identify bad habits and replace them with better ones. This, in turn, leads to long term changes and a healthier lifestyle.
The Noom weight loss program is extremely effective which makes it a very popular choice amongst people who seek to lose weight. It is trendy, one of a kind and has more than 45 million users across the world. It comes with a vast food database, personal coaching and group support. And all of this huge change fits right into your pocket. This means that all you need is a smartphone to get started with the Noom diet plan.
What are the types of programs offered by the Noom app? How does it work? What will the Noom diet plan cost? Will you be required to leave your favorite foods? Let's find out about these questions and much more about the Noom diet.
Read More: Keto Diet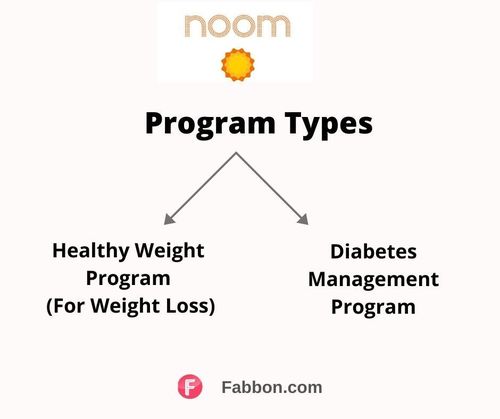 Types Of Noom Programs
The new weight loss app Noom offers two types of programs,
Healthy Weight program
Diabetes management program
Your choice of program will depend on your goals.
If your goal is to lose weight, then the healthy weight program is the one for you. In this program, you will be provided with a daily calorie budget and you would be required to eat within its limit. Since choosing food items while being on a weight loss diet can feel confusing and sometimes even intimidating, the Noom app offers further guidance with its color-coded food database and tracking technology.
If diabetes has been a troublemaker for you then the diabetes management program will be a perfect choice. This program will provide the same guidance with its color-coded food database and tracking technology. But, the focus here would not be on calories but on the carbohydrate content of the food items. Carbohydrate content will have more emphasis as compared to the number of calories.
Noom weight loss programs do not require you to make any radical changes. Unlike other fad diets, the Noom diet plan does not ask you to give up on a particular food group but asks you to be within the daily calorie budget limit and choose healthier options from its huge database.
Read More: Paleo Diet For Weight Loss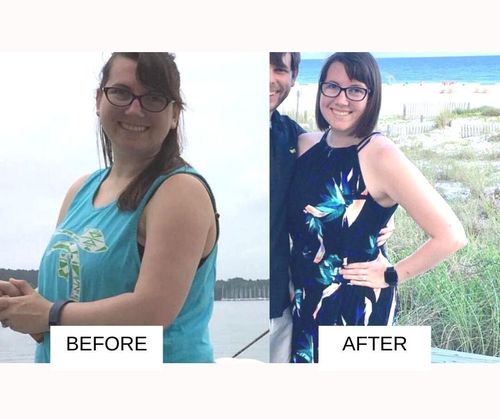 How Does It Work?
You can start the Noom weight loss program by first downloading the Noom diet app. It is available on App Store and Google Play. Once you have downloaded and opened the app, you will be first asked to answer a few questions including how active you are, what is your current height and weight, how much weight would you like to lose, and if there are any medical conditions among others.
You should try to answer these questions as accurately as possible. Based on your answers, the Noom diet app will create a personalized plan for you the details of which will be sent over to your email address. If you choose to continue, you will be asked to choose between the kinds of programs you want. Pay the requisite amount and voila your account will be created.
The Noom app helps its users make healthy food choices with a color-coded food database. It lets them document their activities and food choices. Generally, the choice of food and logging the intake is a tricky business. But, with Noom's huge food database, this won't be a problem. You can also scan the bar codes to log in to a particular food. This not only helps you make better recipes at home and also makes shopping easier.
Tracking of diet and exercise is believed to be encouraging. But Noom takes it to the next level with its personalized coaching and feedback. You also get the group support which means that you can connect with the rest of the 45 million Noom users and they will support you through your weight loss journey.
Read More: Atkins Diet For Weight Loss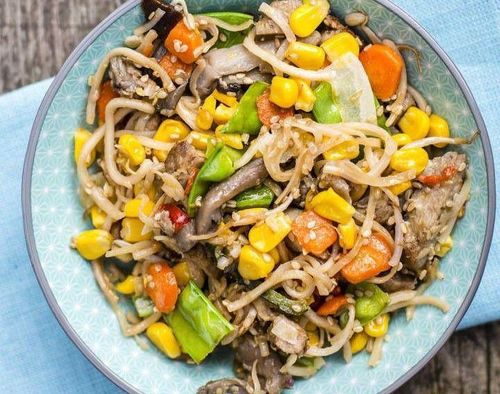 What Is The Noom Diet Plan
The Noom diet plan is not your regular weight loss diet but a personalized and effective wellness plan. It provides its users with a food database of more than 150,000 food items to choose from. They can also scan a product's bar code to log it in or to simply know if it would fit in your daily calorie budget or not. There will be several alternatives to a single food choice so that you can make a wise and healthy decision based on your requirements.
The tracking technology allows the users to keep their habits in check and get feedback from nutritionists and dieticians on their choices. The Noom diet plan is very supportive and guides its users at every single step.
The Noom diet won't force you to follow a rigid diet plan. Instead, the Noom diet plan simply replaces high-calorie food items with those which have low calories. There is a color-coded Noom food list to differentiate between healthy and unhealthy food choices. This list uses three colors—green, yellow, red—and is based on a calorie scale.
1. Noom Green Foods List
The Noom green foods list is the one that is supposed to be the most focused. The food on this list is the least calorie-dense and contains a higher concentration of nutrients. By eating these foods, you will feel fuller without having to gain all the extra calories. Following are some of the examples of Noom green food:
Banana
Apple
Strawberries
Watermelon
Oranges
Pineapple
Carrots
Onion
Spinach
Broccoli
Brussels sprouts
Potatoes
Zucchini
2. Noom Yellow Foods List
The Noom yellow foods list comprises of foods which are a bit calorie dense and have a slightly less nutritional value. The food items on this list are to be eaten in moderate quantities. Here are some examples:
Grilled chicken
Lean meat
Fresh or canned tuna
Turkey breast
Eggs
Salmon
Greek yogurt
Avocados
Olives
Hummus
Beer
Quinoa
Diet soda
Baked beans
3. Noom Red Foods List
Stop says the red light and so does this list of food items that are marked red. These food items are to be avoided o at least eaten in as small amounts as possible. They are more calorie-dense and have relatively little nutritional value. Here are a few examples:
Ham
Chips
Sugar
Bacon
Fried meat
Sausage
White flour
Wine
Hamburgers
Peanut butter
Chocolate
Fries pizza
Noom Diet Plan Cost
So far you have learned about how wonderful the Noom weight loss app is. You can be a part of this wonderful program too with the requisite payment.
The healthy weight program will cost you about $ 44.99 whereas the diabetes management program will cost you $ 89.99.
You can opt for a 14-day trial at the cost of a dollar merely to test the waters. If you wish to continue then you would have to choose from the 1-month, 2-months and 4-months plan. The cost of the plans is as follows:
Monthly: $59
For two months: $99
For 4 months: $129
Noom also provides 6-months, 8-months, and year-long plans which cost as follows:
For 6 months: $149
For 8 months: $159
For a year: $199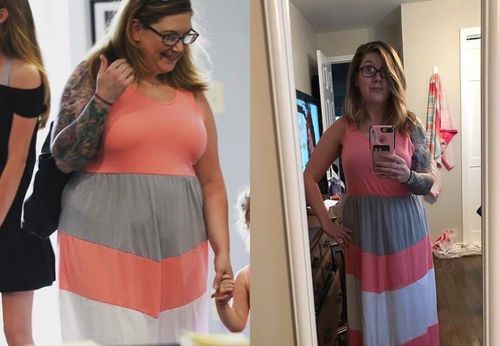 Pros and Cons of Noom Diet
Before you download the app and decide to give it a go, you must take a look at the pros and cons of the Noom diet app.
Pros
Encourages healthy eating
Provides a personalized Noom eating plan based on individual energy needs
Asks to log all that you eat to maintain accountability
Individualized coaching is available
Proper feedback is given
Other details like blood pressure and blood sugar levels can also be logged into the app either manually or through sync apps
Group support from the Noom users builds motivation and encouragement
Cons
$45 per month seems pricey when other apps provide a similar food tracking feature for free
The personalized coaches are available only from 9 am to 5 pm on weekdays
Noom coaches are not appointed as per the CADE standards but based on a custom training program
Some dietitians feel that labeling the food with colors is neither enough nor the best way to ensure weight loss as it can make the users feel guilty about their choices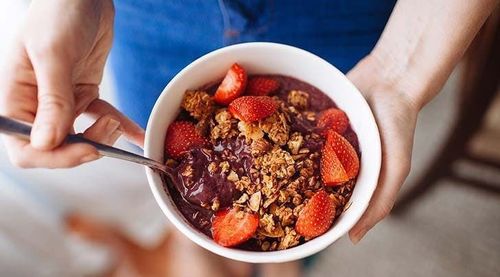 Popular Noom Diet Plan Recipes
Following are some of the most popular Noom diet recipes:
Bacon Egg And Kale Breakfast Salad
This recipe makes for a wonderful start to the day. It is a perfect balance of green, red and yellow foods and enables you to start your day in the right manner.
This makes for an excellent snack option and the perfect alternative to protein bars. These yummy coconut balls are a great mix of protein and fat that would help you stay energized
This is an easy to do and healthy snack option. You can pair any of the seasonal vegetables with hummus and get yourself a tasty nutritious treat.
Chicken, Rice and Broccoli Bowl
Here is another recipe that will leave you full and satisfied. It comes packed with all the major nutrients. It is a simple yet delicious recipe.
Grilled Romaine With Cherry Tomato
This recipe will remind you of summer and works pretty well with a protein option. You can add corn and an avocado dressing to make it even better.
Frequently Asked Questions On Noom Diet Plan
Q. Is Noom diet the best diet for weight loss?
Noom diet is indeed the best diet for weight loss with features such as logging meals, workout plans, tracking diet and exercise, reading articles, searching for recipes, personal coach and community support. It is also a unique diet as it does not ban any food and focuses on making long term changes.
Q. Which foods should one eat while one is on Noom diet?
There are three color-coded food lists to guide you through the Noom eating plan. You can eat the Noom green foods freely. These include banana, apple, orange, pineapple, tomato, lettuce, onion, spinach, broccoli, zucchini, corn, and potatoes among others. The foods marked yellow include grilled chicken, tuna, pita bread, quinoa, salmon, eggs, avocados, and baked beans among others and should be eaten in moderate quantities. Foods such as bacon, fried meat, sausage, white flour, wine, hamburgers, peanut butter feature in the red list and are to be eaten in as small quantities as possible.
Q. Does Noom really work for weight loss? How does it exactly work?
Yes, Noom works wonders for weight loss. It is based on the belief that weight loss is not limited to the physical aspect alone but also includes the mental aspect as well. And the Noom diet app aids its users in overcoming these emotional barriers (the mental aspect) to achieve weight loss.
Q. How much does Noom cost per month?
Noom costs about $ 45 per month.
Q. Does Noom have a free version?
No, Noom does not have a free version now. You can go for a 14-day trial period by simply paying a dollar.
Q. Noom Vs MyFitnessPal, which one is better?
Noom is the better choice. Following are the main differences between Noom and MyFitnessPal:
Noom tracks calories accurately whereas MyFitnessPal is not so accurate
The Noom app covers almost 20 different devices whereas MyFitnessPal covers less than 10
Noom offers a 14-day trial for only $1 while MyFitnessPal doesn't offer any such trial
Noom has a better online support system with quick responses
Noom offers a personal coaching experience
The Noom app is easy to use
Q. Is Noom the best Weight Loss App of 2019?
Yes, Noom is the best weight loss app of 2019 with an iPhone rating of 4.6 stars and an android rating of 4.2 stars.
Q. What are Noom green foods?
Foods such as banana, apple, strawberries, watermelon, corn, tofu, potatoes, sweet potato, brown rice, oatmeal, broccoli, spinach, lettuce are some of the Noom green foods.
Q. Does Noom deliver meals?
No, Noom does not deliver meals. It is a weight loss program and not a meal delivery service. It helps you create better habits for long term benefits but you have to shop for food and cook it.
Q. What happens when you reach weight loss goals?
Once you have reached your weight loss goals, you can either continue with the Noom eating plan if you think that you would need more guidance. If you think you can handle the healthy habits on your own, then you can fly solo without the app.
Q. Does this program include a coach you can actively talk to?
Noom is the best weight loss program and provides a one on one coaching experience. The coaches are available for guidance on weekdays from 9 am to 5 pm.
Related Articles