18 Best Red Carpet Dresses Of Oscars 2019
Radhika G
Updated At 01 Mar 19
The biggest show of the year brings out the best in the business in Los Angeles. Every year Oscars reaches the crest with amazing red carpet dresses and glamorous fashion outfits worn by our favorite celebrities.
This year too Oscars was no different. From pastel pink to the metallic suit worn by celebrities, there were many popular red carpet dresses which became trendsetters. From beautiful vivid colors to fancy and extravagant fabrics, celebrities showcased their unique looks. We cover the best looks of oscars 2019 which aced the red carpet.
18 Best Red Carpet Dresses Of Oscars 2019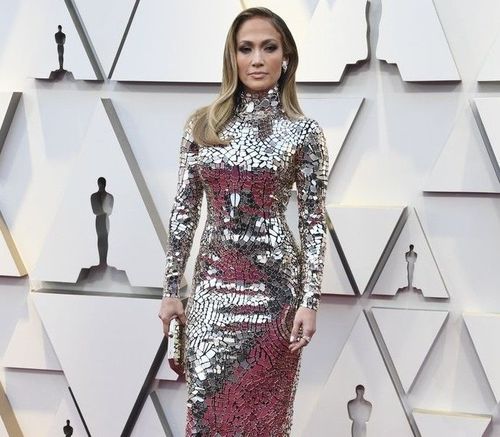 18. Jennifer Lopez
One of the best red carpet dresses of Oscars 2019, Jennifer lopez sizzled in a metallic embroidered mirror infused gown alongwith her signature hairstyle and glowing skin.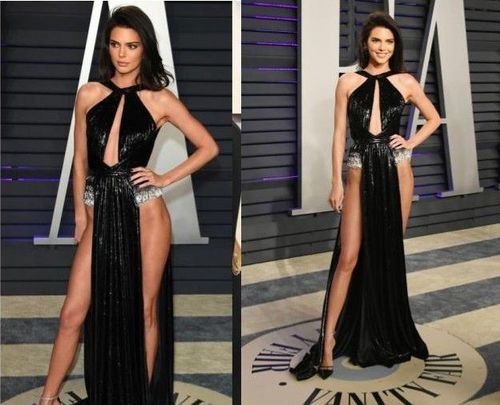 17. Kendall Jenner
Kendall Jenner has a huge social media fan following and she ensured her red carpet dress was the talk of the town. Kendall Jenner rocked up in a black sequined gown and amped up her style game with a hip-high slit.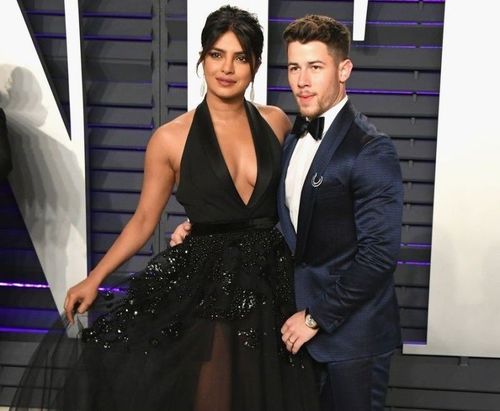 16. Priyanka Chopra and Nick Jonas
The newly married couple after their lavish wedding celebrations looked elegant in Oscars 2019 red carpet. Nick opted for an opulent navy tuxedo and bow tie, while Priyanka sparkled in black Ellie saan couture gown. The black dress featured a plunging neckline and glittering tulle skirt with a chic hair updo, subtle smokey eyes and drop earrings.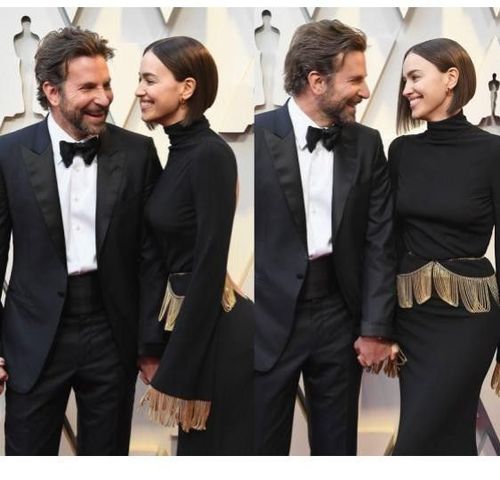 15. Bradley Cooper and Irina Shaky
The actor dressed in Spiffy tom ford tux, and nest to his smiles was his date that was dazzling in black high neck dress that was backless and adorned with gold chain tassels. It was fun watching them enjoying each other's company.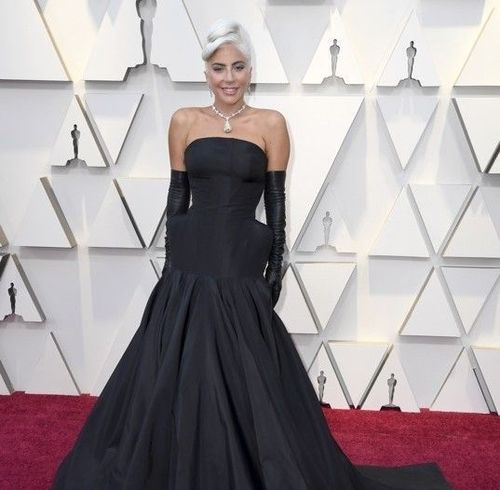 14. Lady Gaga
Lady Gaga show stopped her arrival in Oscars 2019 red carpet by wearing black strapless gown with matching gloves. She walked the red carpet solo by wearing stunning diamond necklace and earrings. He look was also one of the best looks of oscars 2019 and was much talked about.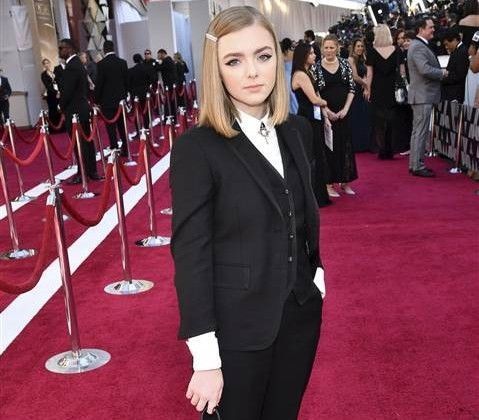 13. Elsie Fisher
At just 15 she is already pacing differently in the red carpet. To counterpart, her chic black suit was made from luxurious velvet-like Stephen James. The actress looked cool in Thom Brownie black three piece suit. Her makeup was very simple apart from perfect cat eye eyeliner and also sported in shiny black heeled booties.
At a young age, it is easy to overdo the makeup but beautiful cat eyeliner, nude lipstick, natural looking lashes, and simple hairdo was fun.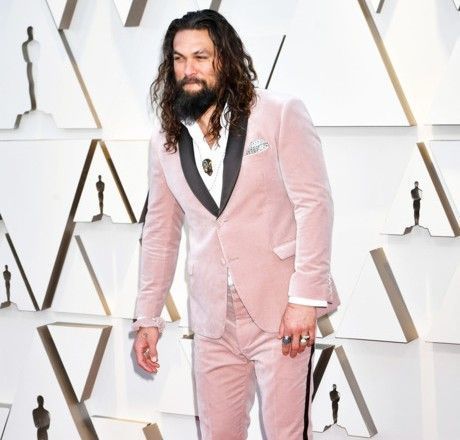 12. Jason Momoa
The star of Game of Thrones Jason Momoa wore a pale pink suit designed by Silvia Venturini Fendi on Oscars 2019 red carpet. The Actor hit the red carpet with wife Lisa Bonet matching her pinks looks. Bonet personally designed tuxedo for him from his last collection of couture fashion from Fendi.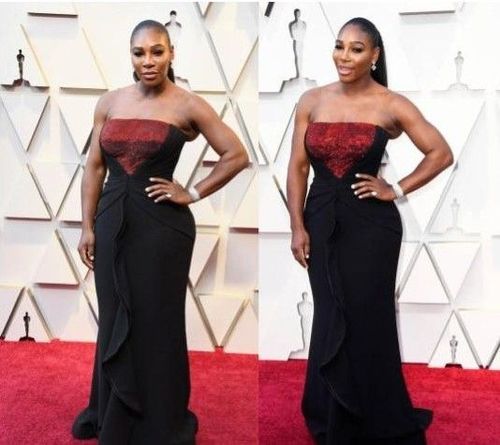 11. Serena Williams
Tennis star Serena Williams looked like the vision of our dreams on Oscars red carpet. She wore mermaid style black strapless gown complete with ruched detailing and the ruby red panel on top. She slicked her hair into a high ponytail. Williams adds a stack of diamond bracelets, sparkling pinky ring, and matching earrings.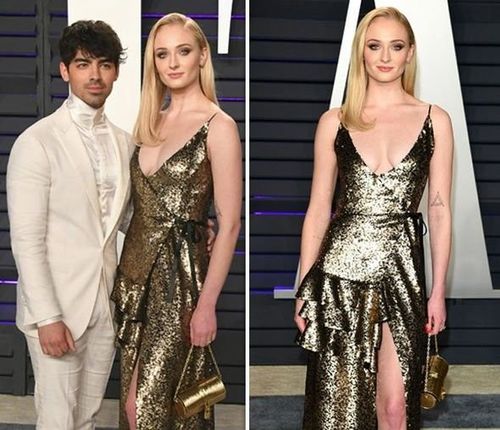 10. Sophie Turner
British actress Sophie looked stunning chic in a gold floor-length gown with plunging neckline that revealed her cleavage, the dress had thigh-high split. The Game of Thrones star completed her look by wearing matching open toe heels, accessorized with earrings and a bag.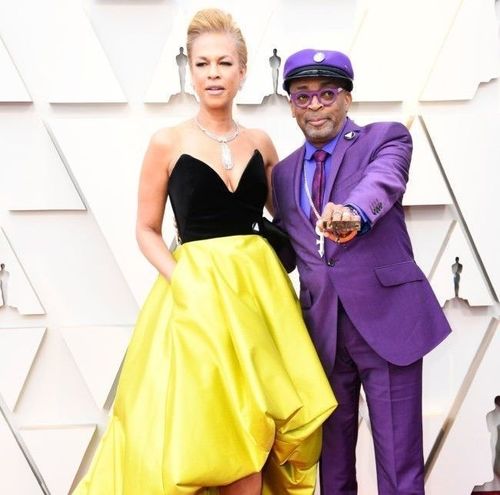 9. Spike Lee
The director of the Oscar-nominated "BalckKKlansman" arrived at the red carpet in a purple suit designed by Ozwald Beoteng featuring the matching glasses and hat paying tribute to music legend Prince, who died at 57 in 2016. The Hollywood producer and author Tony Lewis Lee singled out to wear velvet strapless dress, deep cut bodice and flowy, asymmetrical cut. Her dress featured pocket the best of best red carpet accessories.
At 61, Lee wore a chunky necklace made of diamond, gold, and opal starring the symbol of Prince, used in place of his name for apportioning of his career.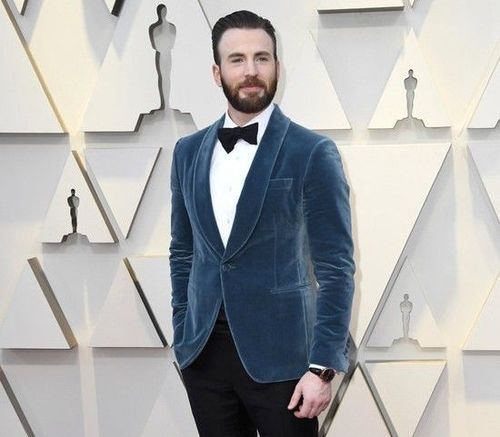 8. Chris Evans
The captain American Chris Evans walked up the red carpet with Blue velvet jacket added an unexpected pop of color and his mother.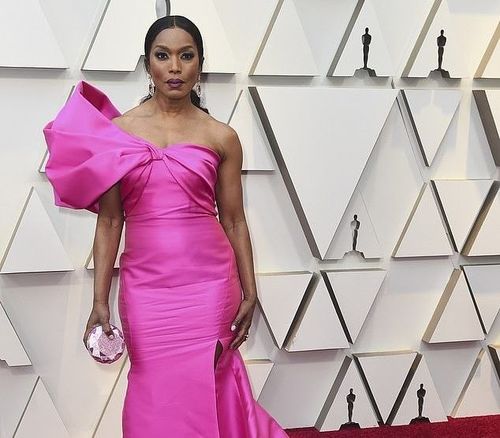 7. Angela Bassett
It is hard not to adore Angela Bassett as this timeless beauty made a sizzling apperance on oscars 2019 red carpet. She enrobed a bright fuchsia gown that featured a thigh slit and exaggerated her shoulder. But the extra long ponytail and her glowing skin were trendsetters.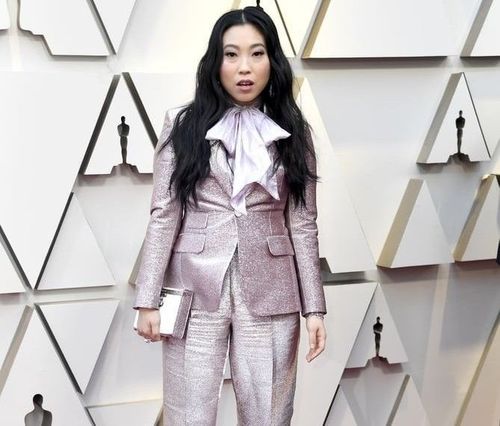 6. Awkwafina
Awkwafina rocked in shimmering pink pantsuits. For prep of this gorgeous, the makeup artist used two face masks from Kiehl's------ Aloe soothing face mask, butter mask for lips and Calendula for her glowing look. Artist Quynh used Giorgio Armani's silk foundation in the shade 5.75 which gave the actress radiance look.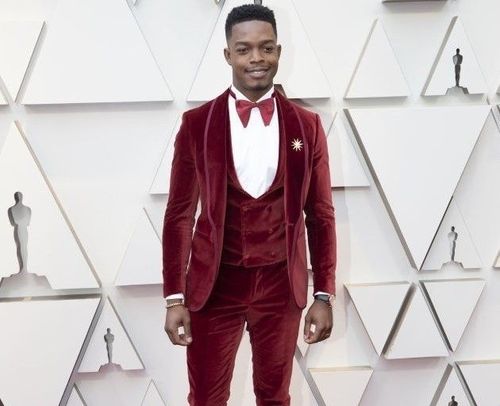 5. Stephen James
A trending look of oscars 2019 red carpet, Stephen James rocked in beautiful red velvet suit from Etro, with Swarovski earring pendant on the lapel and Giuseppe Zanotti boots. It's a creative loom of accessorizing.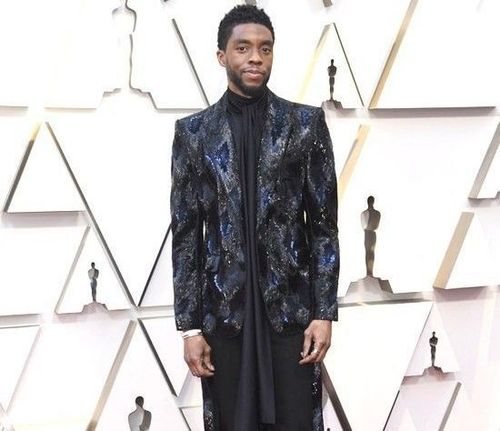 4. Chadwick Boseman
For the awards ceremony 2019 red carpet, it was unique to see a man experimenting a rare cut. He proved to wear straight tailored look suit. Looking forward that celebrity is not afraid to play around and proving that men's can also try something new.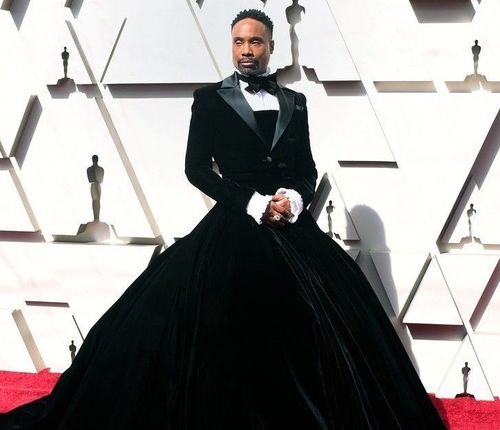 3. Billy Porter
The new pop culture lexicon has entered calling it "tuxedo gown". The pose star arrived at Oscars 2019 red carpet like he was born on a welcome mat in a show-stopping custom Christian Siriano dress and bolero jacket. The look from gorgeous closeup is afar with silk lapels, velvet jacket, ruffled cuffs, and ballroom skirt. No one stopped talking about the dress because it was fresh and new, he created a space to have a dialogue about masculine and feminine and everything in between. Porter toppled gender expectations and promoted all his TV shows at once. In the world of fashion, it is a good example of happening new things on the stage of the Oscars 2019 red carpet.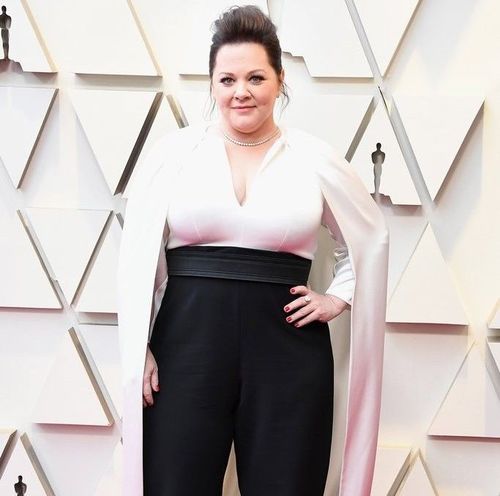 2. Melissa McCarthy
She killed it on the red carpet it but this time was exceptionally stunning with a black and white jumpsuit featuring the floor-length cape. The cool girl featured wide leg belted trousers and white blouse but all the eyes were on that cape which she gladly twirled as she posed.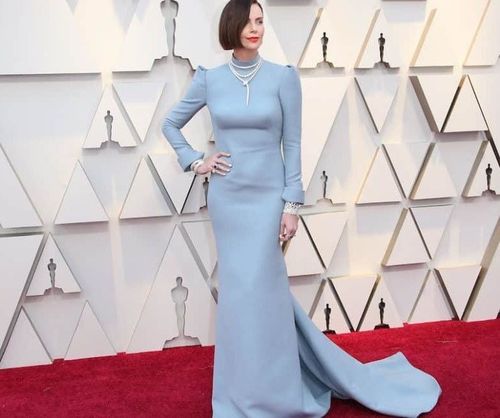 1. Charlize Theron
The actress showed up in a backless slate blue Dior gown with long sleeves and pointed shoulders. She wore diamonds from BVLGARI's Serpenti collection. One of the best red carpet dresses of oscars 2019, her trendy and bold look stood out.