12 Unique Ear Piercing Ideas For Every Fashionista!
Senjuti Chakraborty
Updated At 28 Aug 23
Body Art, they say is one thing that is never enough to satiate your wants. How many of us have one piercing or a tattoo and eyeing another already? Do you also desperately wait for winters to arrive to head to the piercing parlour?
Yes, yes. We feel you!
With the rise of self-expression amongst millennials, art has evolved over time, thereby making an array of body art forms the go-to thing this fall. Nowadays, people have better things to look forward to than their neighbourhood aunt's view and why not?
With the exploding beauty and fashion scene, these trends are here to stay and for people to slay!
Piercings have been the 'it' thing for quite some time now. Last season, septum piercing was a rage amongst teens invigorating people to experiment with different types and styles of piercings.
Every other person either has a ear or body piercing or wishes to get one. If you happen to be one of them, here's a handy guide to different ear piercings one should know about before fixing one.
12 Best Ear Piercing Ideas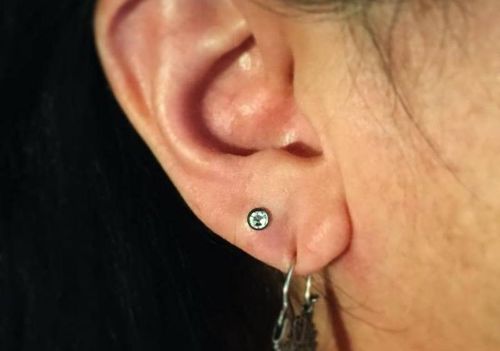 1. Standard and Upper Lobe
Chances are that this is perhaps the first piercing that every single child gets, making it too mainstream. Yet, it is that quintessential piercing to show off all your jhumkas and danglers and can carry a lot of weight, as well.
One can add the right amount of chutzpah with an upper lobe piercing and ornate it with diamantes and studs. As these pierce the skin, they are less painful and heal within 4 - 6 weeks, perfect for the faint hearted who still want to have fun! Oone of the best ear piercing ideas, this works for all women across all age groups.
Read More: Ashley Piercing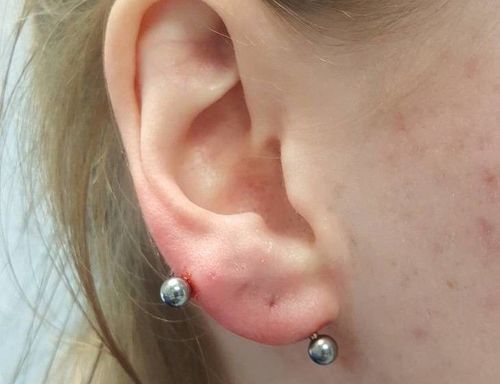 2. Transverse Lobe
This is a unique piercing that goes through the skin horizontally using a barbell and shows from the rim of the ear bordering it. This is pain-free and heals within 4 - 6 weeks, usually.
Read More: Eyebrow Slits For Women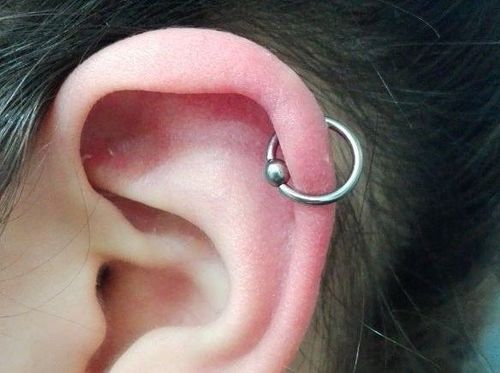 3. Helix
A piercing in the upper cartilage of the ear is a helix piercing. It can be a double and triple helix piercing, as well, if you have two or three piercings made above each other. This is the fastest growing trend of ear piercing as it's somewhere in between dainty and wild making it the perfect concoction to swear by.
As this involves piercing the cartilage, it takes anywhere from 2-12 months to heal fully.
Read More: Types Of Ear Piercing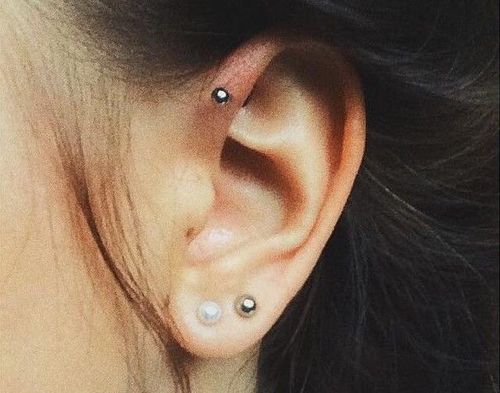 4. Forward Helix
When the top of the rim of the ear, just above the tragus is pierced, we obtain a forward helix piercing which can often be quite painful as it is through the cartilage. This is quite a breather from the usual piercings and would assuredly make one stand out of the crowd!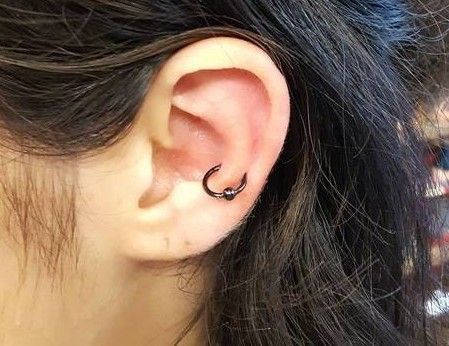 5. Snug
The snug is a piercing of the inner cartilage in the middle of the outer rim of the ear which takes 8-16 weeks. From small hoops to studs, one can play around a lot with this piercing.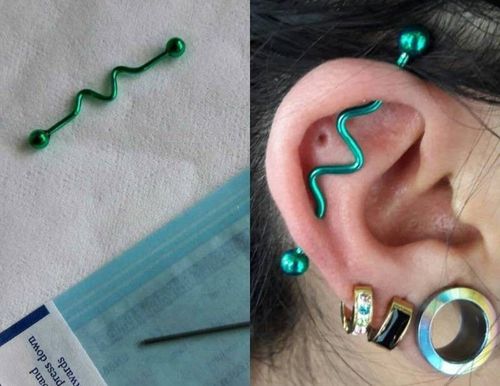 6. Industrial
Rather than a singular piercing, an industrial piercing is through the anti-helix and helix, jointed using a long piece of barbell taking 3-12 months to heal. The one might be painful to bear, but results in looking pretty crazy and street savvy. Pointers and arrowheads make these babies look absolutely lit!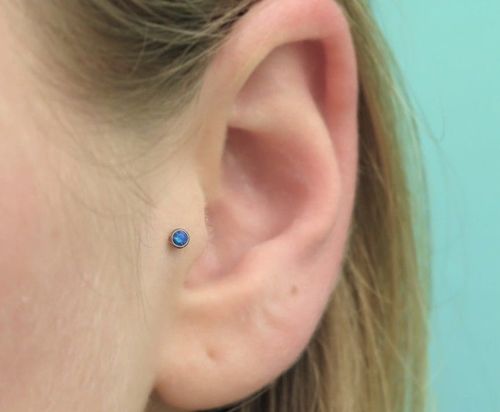 7. Tragus
Over the ear canal directly above the lobe is the inner piece of cartilage called tragus. This piercing can look great with cute studs and takes about 8-16 weeks to heal.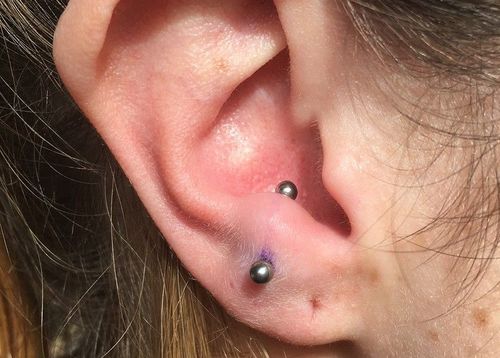 8. Anti-Tragus
This is the tiny cartilage next to the lobe and opposite your tragus. Brace yourselves for the painful process if you intend to get it done. This is surely the piercing for the wild child in you, taking upto 8-16 weeks of recovery time afterwards.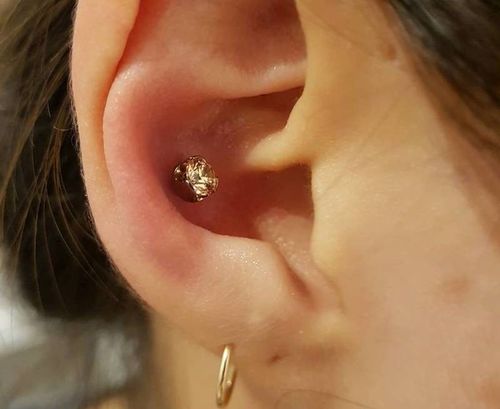 9. Conch
Piercing the cartilage up the earlobe and the anti-tragus on the inside of the ear is the conch piercing that sure as hell looks smouldering hot. This piercing tends to become the centre of attraction as it is centrally located in the ear but takes about 8 – 16 weeks to heal. All hail this queen!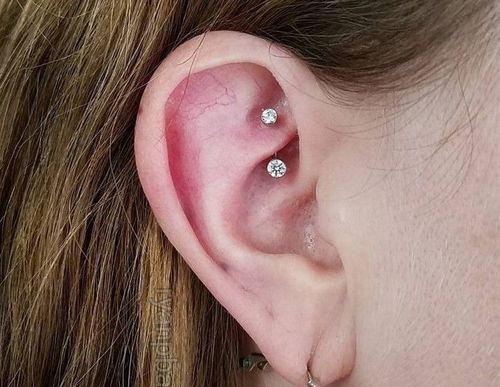 10. Rook
On following the antihelix round from the snug to the other end of the cartilage rim one can find the rook piercing. As it pierces the thick cartilage inside the ear, it takes can take about a year to heal. Studs and hoops adorned with glitz take this look a notch up!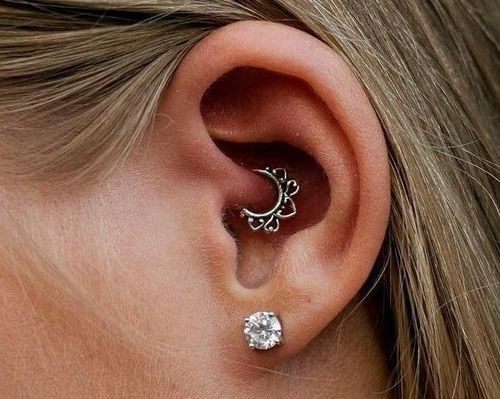 11. Daith
A diamond studded hoop is all one needs to totally rock this piercing to its fullest! The Daith piercing is positioned between rook and the ear canal and can take upto 8-16 weeks healing time. One of the hottest available ear piercings, this one should totally be on your check list!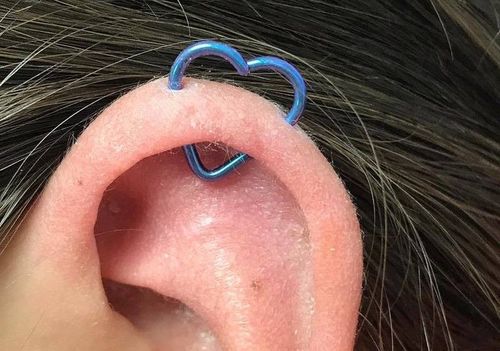 12. Orbital
Taking the 'heartilage' trend by storm, an orbital piercing is where two holes are made in the same section of the ear, usually to pass a hoop piece of jewellery through both. These are commonly done to the helix or the lobe making it look completely kickass!
Now that we have a list of these amazing piercings put up for you, what keeps you from slaying the trend already, girl?
Related Articles