16 Best Looks Of Deepika Padukone
Mohinee Bannerjee
Updated At 14 Dec 22
Deepika Padukone can slay in anything she wears. She continues to ace the fashion game everywhere she goes, and we could not be more proud of our very own girl!
When it comes to the best looks of Deepika Padukone, we are spoilt for choice, but we do have 16 favourites. We list deepika padukone best dresses which includes her saree style, designer dresses and the ever popular deepika padukone golden gown. Take a look!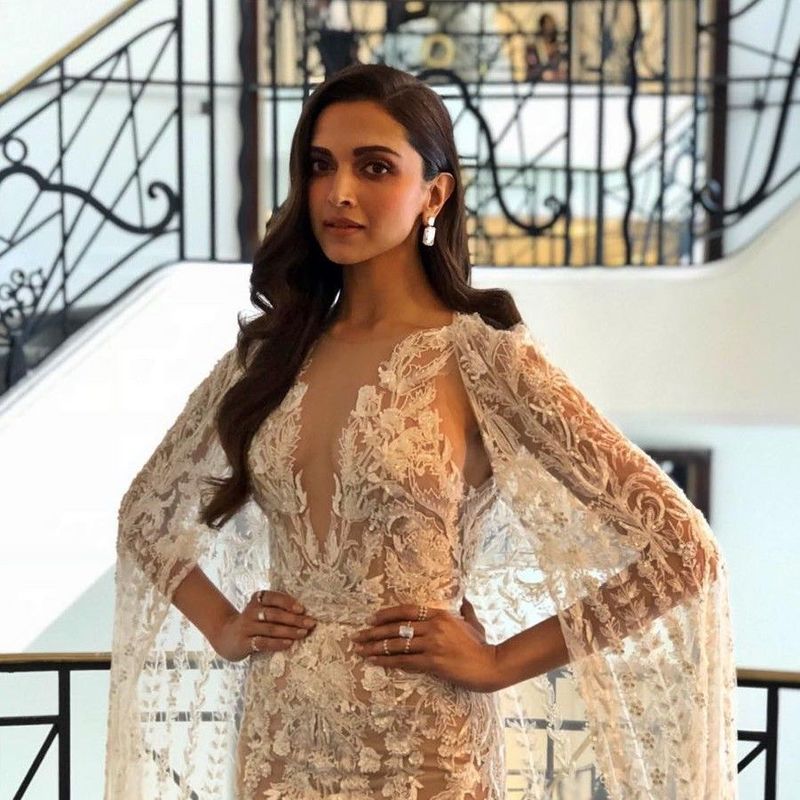 1. Cannes Off White Dress
Deepika looks absolutely stunning in this off-white dress with sheer detailing. This time, she took Cannes by storm by mixing up her fashion choices and we are proud to say that our girl rocked this semi-sheer outfit with minimal makeup. The silhouette complements her figure while the wavy tresses add a touch of elegance. Deepika padukone dresses for Cannes have created a rage globally.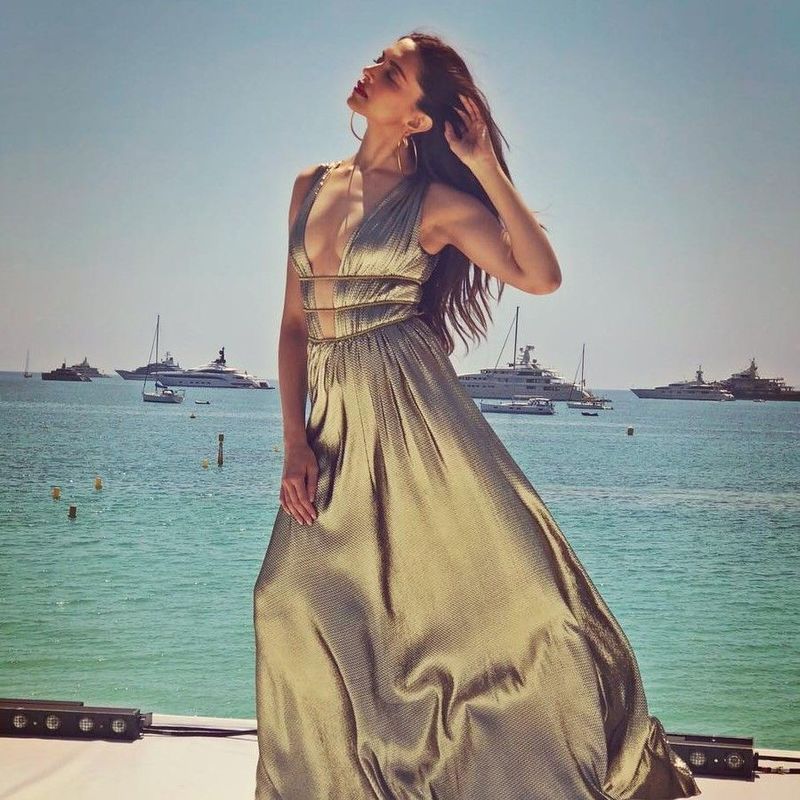 2. Deepika Padukone Golden Gown
This flowy Alberta Ferretti golden gown looks absolutely dreamy on Deepika. Her perfect figure gives the perfect amount of oomph to the outfit. The open hair, dark lips and bronzed makeup give her an exotic look that is befitting the French Riviera. Add in the heels and you have utter perfection! Get this deepika padukone golden gown and you will rock any function.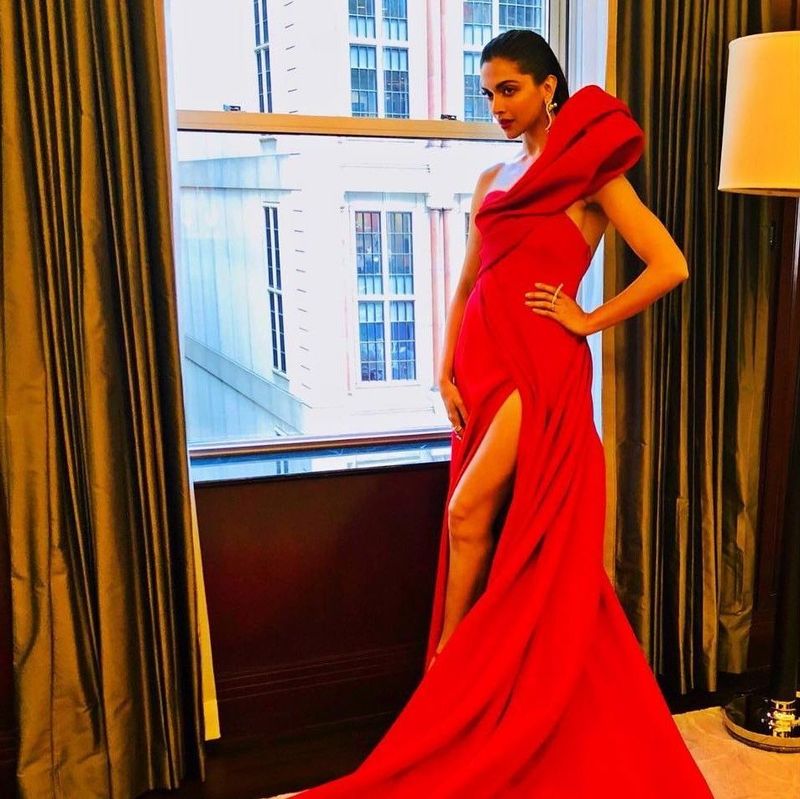 3. Deepika Padukone MET Gala Dress
The MET Gala event saw Deepika in a stunning red gown that wowed even critics. One of the popular deepika padukone designer dresses, this Prabal Gurung gown was classic, and yet bold with a thigh-high slit. This Deepika padukone red dress is just stunning. Keeping with the theme of, "Heavenly Bodies: Fashion and the Catholic Imagination", Deepika had been inspired by the choir robes of the holy cardinals for her outfit.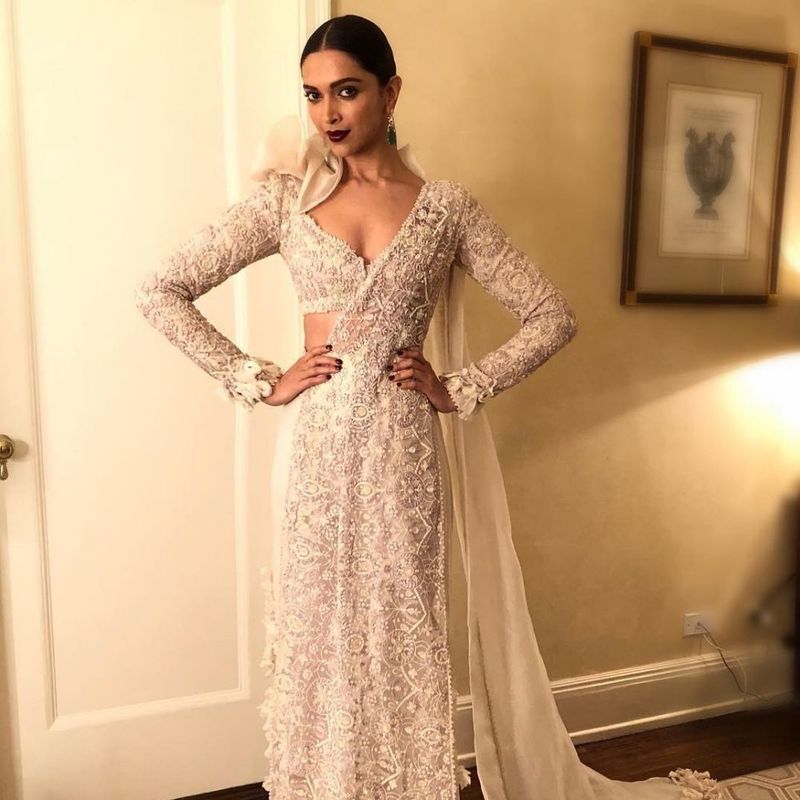 4. Deepika Padukone Indo Western Dress
Being included in the Time 100 Most Influential list was a big achievement for the diva. She donned a white indo western fusion ensemble designed by Anamika Khanna to attend the gala. The embroidered detailing was a beautiful touch. She tied her hair in a bun and added a bold pop of colour on her lips. Get this deepika padukone indo western dress to stand out from the crowd!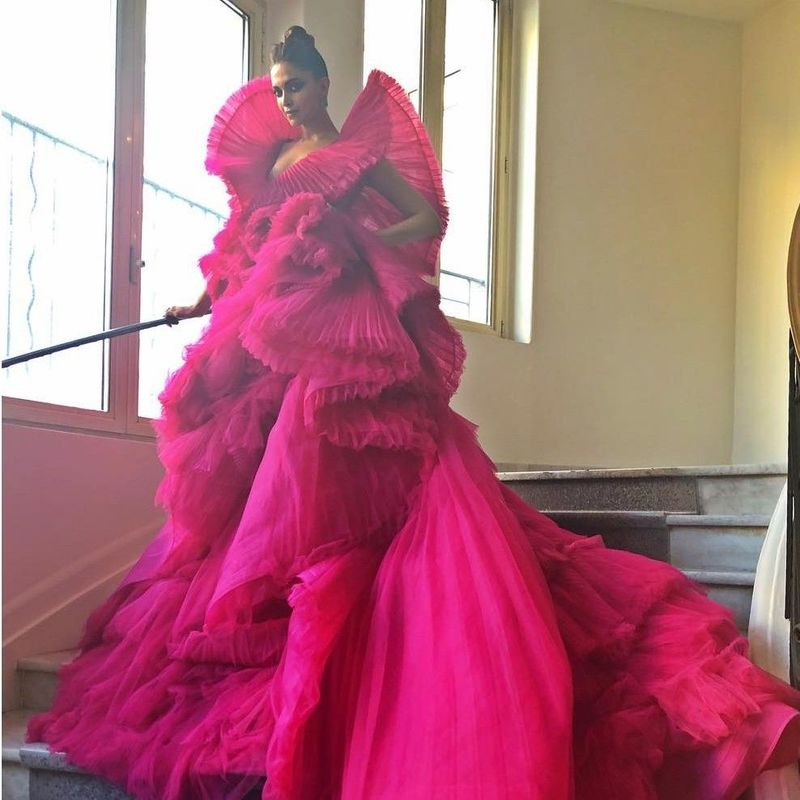 5. Go Bold - Deepika Padukone Cannes Dress
To be fair, this was the boldest of her fashion choices in Cannes 2018. This Deepika Padukone look did not receive the most positive reviews, but we love it! The quirkiness of the outfit and the elaborate detailing are showstoppers. It is a lot of pink, but Deepika makes it look perfectly graceful.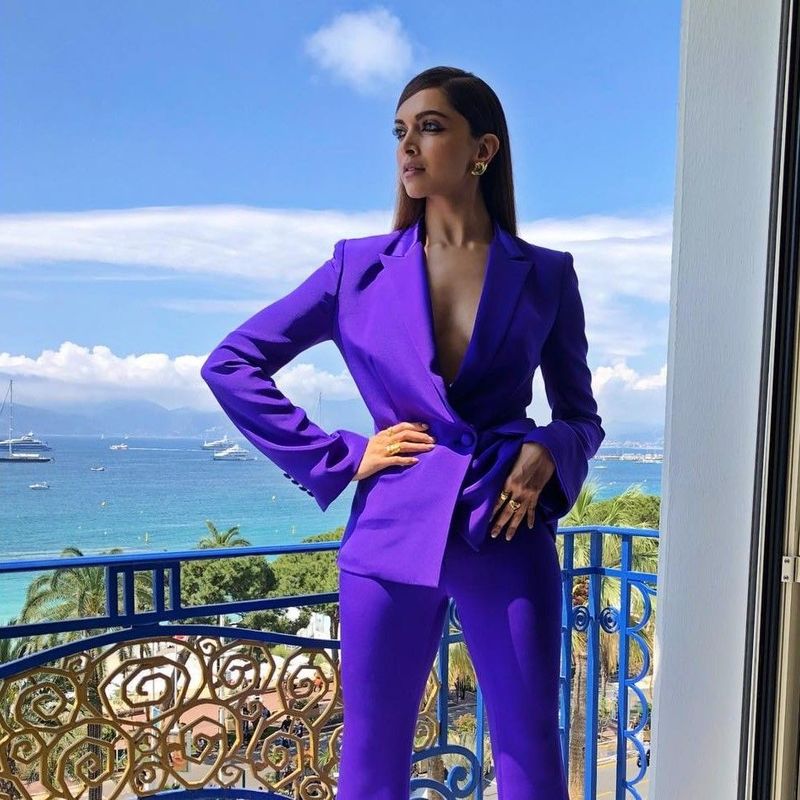 6. Pretty Formals
One of the top dresses of deepika padukone, this bright suit is representative of the powerhouse that Deepika is! The nude lips, lined eyes and straight her make her look crisp and elegant. She has gone minimal with the accessories, and that accentuates the ired from Deepika Padukone.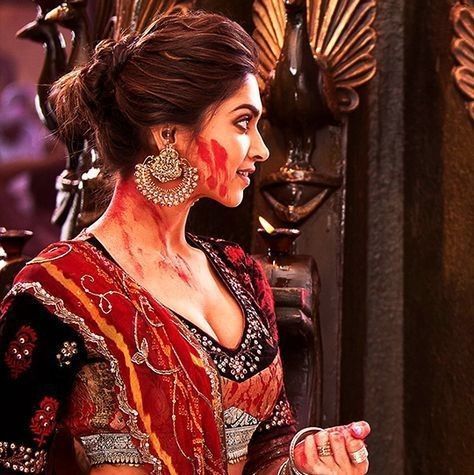 7. Deepika Padukone Saree Style
Deepika's grace in Ram Leela was one of the main reasons why the film was such a visual treat. The gorgeous blouses and lehengas with intricate detailing made Deepika look like a dream come true. This particular look is especially enchanting wherein deepika padukone saree style just comes to the fore. The colour blocking pattern in the outfit and the heavy jewellery complement each other perfectly.
Deepika Padukone saree from Sabyasahi and Chennai express have been trendsetters over the years!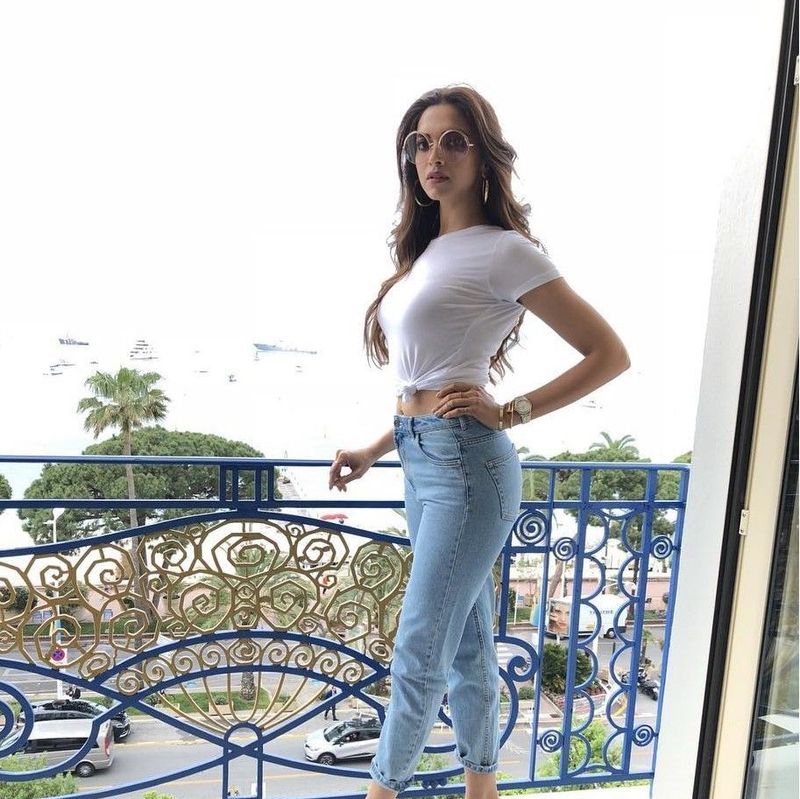 8. Casual White Denim Combo
The Deepika Padukone style is usually very chic and chilled out and this crop top suits her perfectly. This basic white denim combination features on our list of Deepika Padukone best dresses because it brings out the best in her. The crop top accentuates the fitness of her body while the high-waist ankle-length jeans hit the curves. She added retro shades and high heels to complete the effect.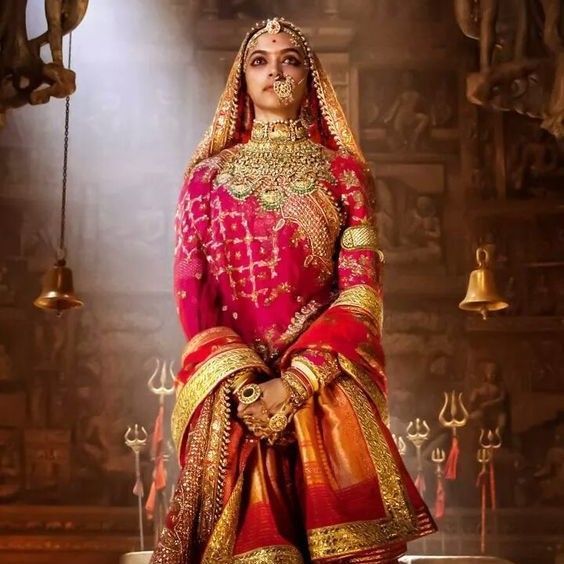 9. Deepika Padukone Padmavati Dress
This look of Deepika's has become a favourite for many. While the Deepika padukone's padmavati may have attracted a fair deal of controversy, there is no denying that she rocked all the period fashion choices made in the film. This iconic Deepika Padukone saree style lehenga has quickly become a wedding favourite. She has balanced out the brilliance of the ensemble and the heavy jewellery with minimal makeup. Get this deepika padukone wedding lehenga to make your look go to the next level!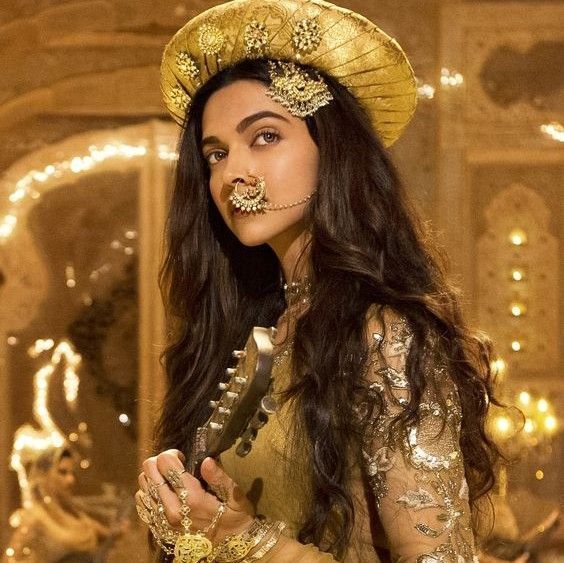 10. Deepika Padukone Bajirao Mastani Dress
When Deepika Padukone first appears on the screen wearing this outfit, you catch your breath because she looks so ethereal! Mastani is undoubtedly one of the most beautiful characters to have ever been played by Deepika. Her Mastani dress were simple but elegant. This olive green outfit is accentuated by the golden jewellery and headgear. She has kept her makeup minimal fanned out lashes and nude lips, so as to not divert attention from that gorgeous nose pin. Amongst deepika padukone best dresses, pair it appropriately with the accessories and the outfit will do the rest!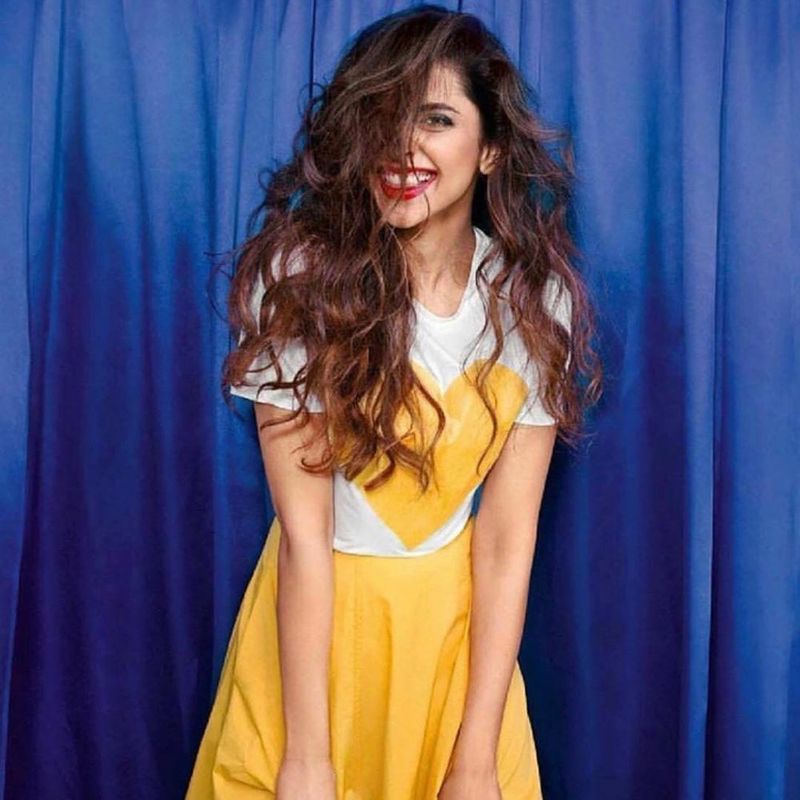 11. Deepika Padukone Vogue Style
Deepika's photoshoot with Vogue led to some gems. It is tough to make her look anything other than perfect. She manages to look perfectly chic in this yellow short sleeve heart tee paired with a yellow skirt. Styled by Anaita Shroff Adajania, Deepika looks like sunshine. The wavy hair and red lips are all part of the charm.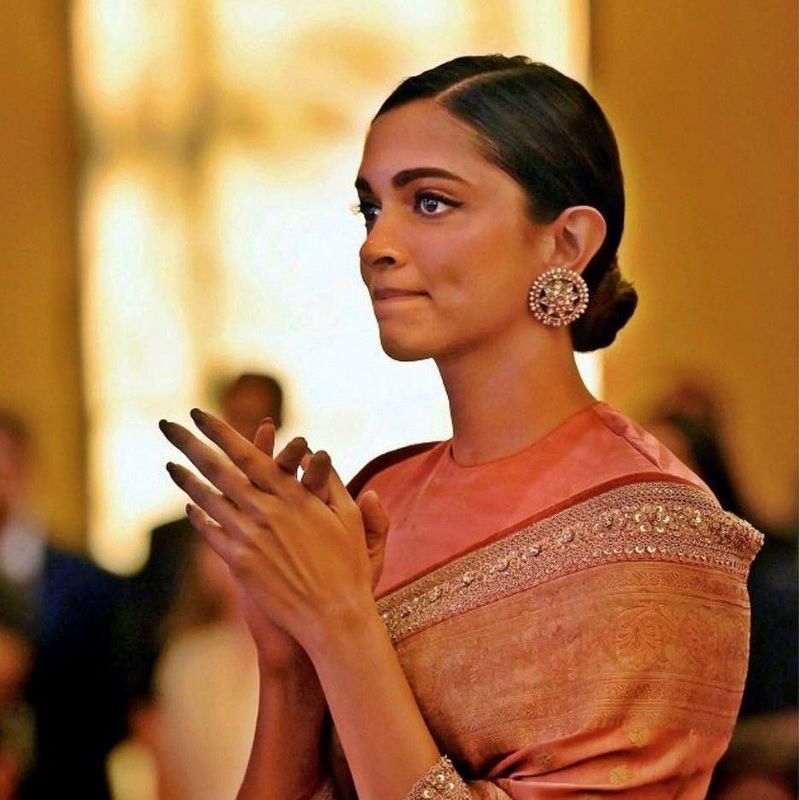 12. Deepika Padukone In Saree
Deepika Padukone in saree is a beautiful sight. This particular Deepika Padukone saree looks simple but elegant. She has tied her hair in a neat bun. For makeup, she has lined her eyes and kept her lips nude. However, the main showstopper is that gorgeous earring which completes the whole look. Deepika in saree proves that one does not always need vibrant colors to make the look stand out!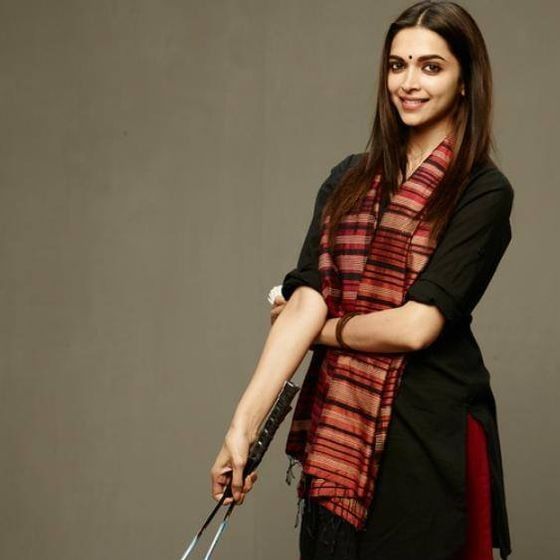 13. Deepika Padukone Piku Look
This outfit is not one of Deepika Padukone designer dresses. In fact, it looks like something all of us could wear. Deepika Padukone looks like the perfect Delhi girl in this black kurta and the wide-legged red palazzos. The scarf adds a bright pop of colour to the outfit. For makeup, she has gone absolutely minimal. In fact, most of her looks in Piku are mainly characterised by deep kohl in the eyes and nude lips.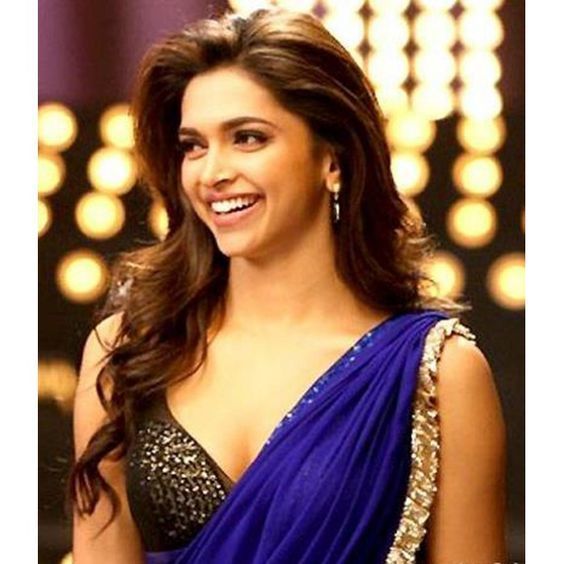 14. Deepika Padukone YJHD Saree
There is no doubt that YJHD is one of the biggest hits of Deepika's career. In fact, there was not one scene in the entire movie where you did not feel a rush of affection for Naina. YJHD also saw some of Deepika's most popular looks, and the deepika padukone YJHD saree is the most eye catching of them. The blue chiffon paired with a sequined blouse gave inspiration to millions of wedding goers. Deepika in saree just looked breathtaking in YJHD. Casual waves, minimum accessorising and nude make up complete the look. Along with the saree, deepika padukone yjhd lehenga became very popular as well.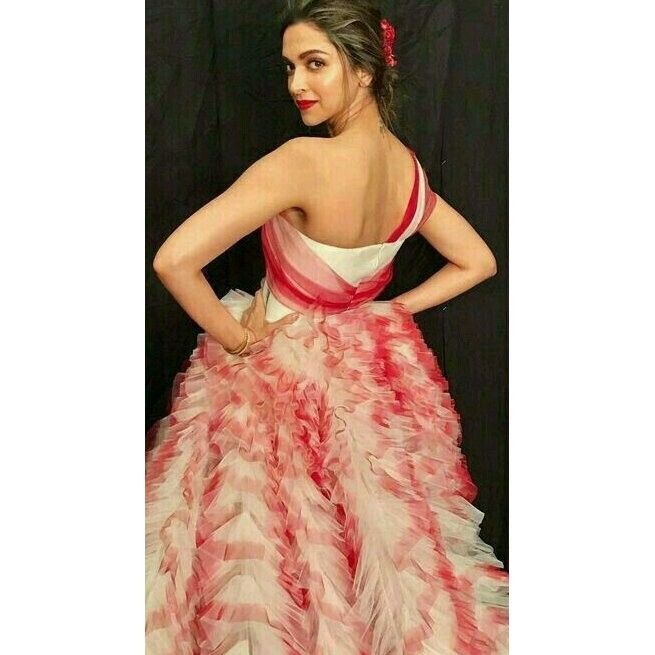 15. Deepika Padukone Designer Dresses - Frilly Gown
When Deepika walks down the ramp, you stop whatever you are doing and watch because she always looks stunning. She looks very feminine and very chic in this attire. The white and red frilly gown makes her look like the princess you have read about in every fairy tale. The loose bun and the gorgeous deep lip shade enhance the look further. This deepika padukone red dress has a fair amount of white and the frills just make it look very stylish.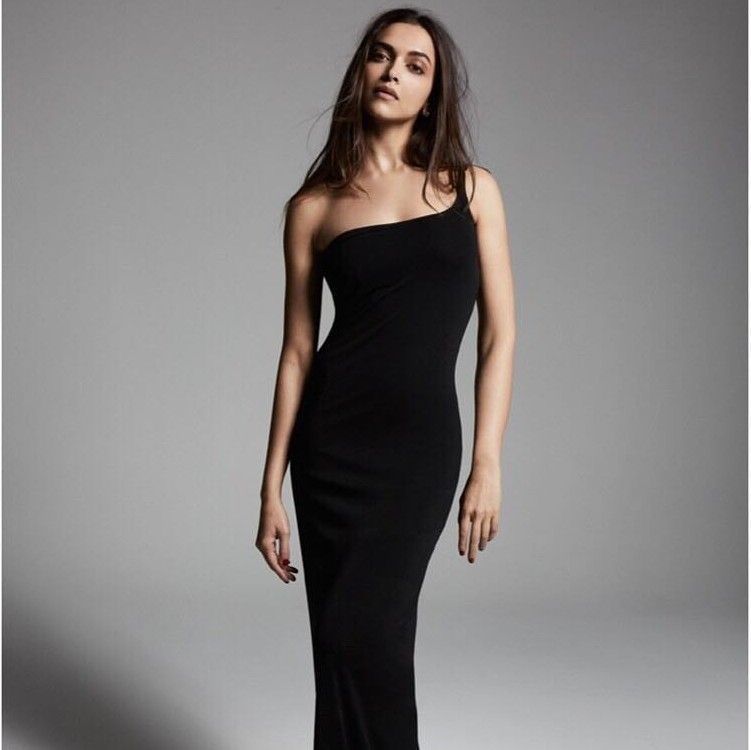 16. Pretty In Black
Deepika Padukone in a tall column of black makes you swoon. This one shoulder form fitting dress is just sleek enough to hug her curves and enhance her perfect figure. She has not gone overboard with the makeup and kept her hair messy to fit the look.
What is your favorite Deepika Padukone look?
Related articles: