Reese Witherspoon's Exact Diet And Workout Routine
Jiya Giri
Updated At 09 Sep 23
Reese Witherspoon is one of Hollywood's most successful actresses. She has starred in some of the most popular movies of all time, including Legally Blonde, The Morning Show, and Wild. But her success doesn't just come from her acting skills. Reese is also a devoted fitness enthusiast. She regularly posts workout videos on her Instagram account and has spoken about her diet on several occasions.
Her diet and workout plan have been gaining traction as an effective approach to losing weight and becoming healthier. Her diet and workout plan focus on eating nutrient-rich foods and getting regular exercise. It is designed to help you healthily achieve your desired goals without sacrificing the pleasure of food. Reese Witherspoon's diet and workout plan can be tailored to your individual needs and preferences, allowing you to reach your desired results with greater ease.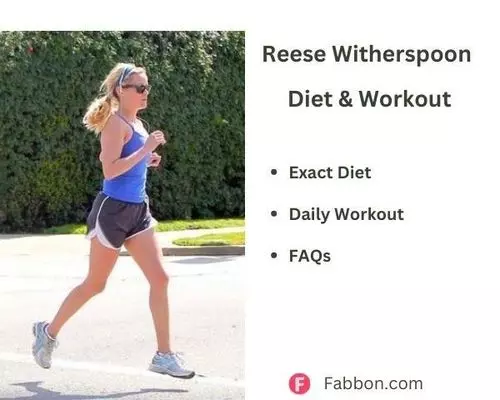 In this article, we will look at Reese's diet and workout routine and see how they helps her stay fit. We will also discuss the importance of a balanced diet and how exercise can help you improve your health. By the end of this post, you will know everything you need about Reese's diet and workout routine to get your body looking and feeling amazing.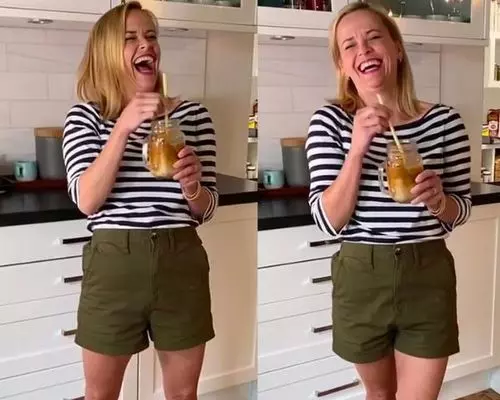 Breakfast
Reese starts her days with a cup of coffee. She prefers an extra-strong coffee with almond milk. She needs coffee to boost up and begin her day. Apart from this, Witherspoon is serious about keeping herself hydrated. She loves coconut water and consumes it every day. She drinks a lot of water and avoids overtaking sugary or soda drinks.
Also check out Jennifer Aniston diet to find out everything she eats throughout her day. The salad Jennifer ate for almost 10+ years has been pretty popular. Check out what actually she ate for so many years!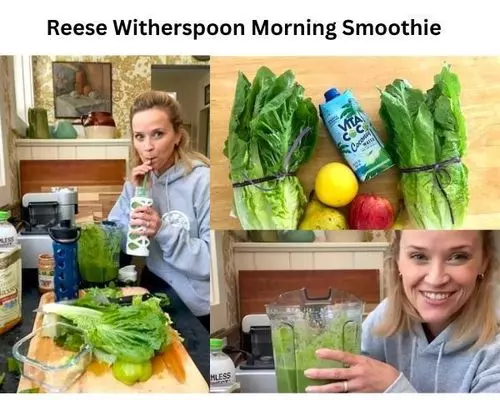 After this, she drinks her ever-popular Glowing Green Smoothie, whose recipe was inspired by her nutritionist, Kim Synder. She is seen with her green smoothie bottle every time whether during a workout or even while running errands. This smoothie strictly contains fresh organic produce and serves two people. Her Glowing Green Smoothie has the following ingredients.
Check out Adele weight loss story to find out everything she did to lose 100+ pounds!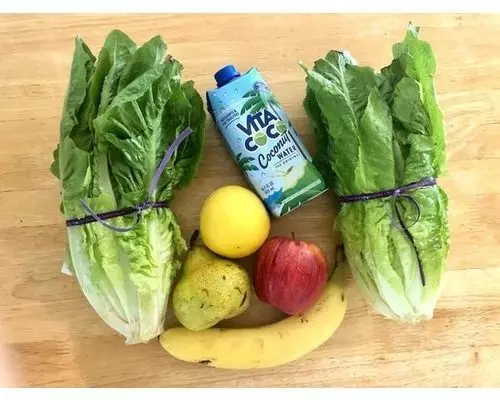 • 2 cups coconut water;
• 6 cups chopped romaine lettuce (about 1 small head);
• 1 and 1/2 cups chopped celery (about 2 medium stalks);
• 1 medium apple;
• chopped spinach (about a medium bunch);
• 1 medium pear, cored and coarsely chopped;
• 1 medium banana, peeled and cut in thirds;
• 2 tablespoons freshly squeezed lemon juice;
She swears by this smoothie recipe and has been consuming it for the last 18-19 years. It is so filling that it keeps you going till lunchtime and tastes good too. It is full of greens and is amazingly healthy. She also sometimes adds protein powder or peanut butter to her smoothie. Eating fruits and vegetables makes you feel full for longer and provides you with antioxidants, vitamins, iron, magnesium, and minerals in a very wholesome way.
Also find out more about Missy Elliot weight loss to know how the talented rapper lost 66 pounds and maintained the same.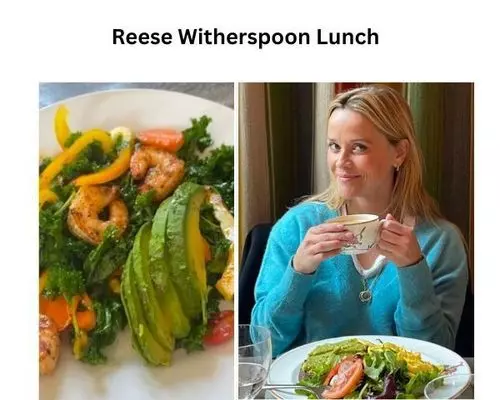 Reese Witherspoon Lunch
Reese is a big fan of grilled chicken and salads. She advises eating clean and healthy in small portions. For lunch, she prefers having a heavy kale salad with a side of boiled or grilled chicken for protein. Reese also loves lentils and enjoys consuming them as hot lentil soup. She prefers to eat healthily to maintain her body and lifestyle. Reese accepts to munch on snacks with her kids and says she loves having hot fried chicken.
Reese's diet consists of mostly fruits and vegetables, whole grains, lean protein, and low-fat dairy. She also avoids processed foods and alcohol. In addition, she exercises for at least forty minutes most days of the week.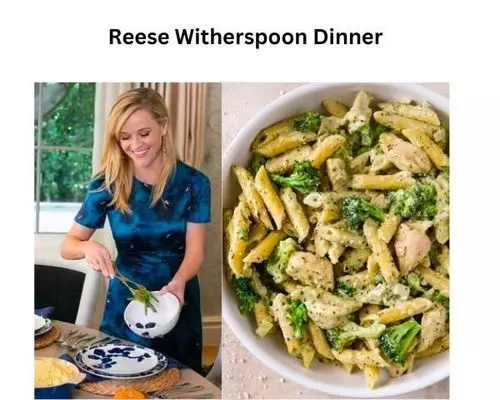 Reese Witherspoon Dinner
Just like her other meals, Reese's dinner also contains veggie meals with whole grain pasta. Food rich in fibre is her priority, but she also loves a simple meal of chicken and rice. She likes lasagna and loves to treat her guests to a turkey lasagna.
Besides her healthy meal, Reese takes a cheat meal on Saturdays. She opposes crazy, strict diet routines where people starve themselves and advises them to go free. Just cutting overeating and junk is enough to maintain a healthy diet. Vegetables and protein-rich foods are the best companions to achieve a good lifestyle, says Reese.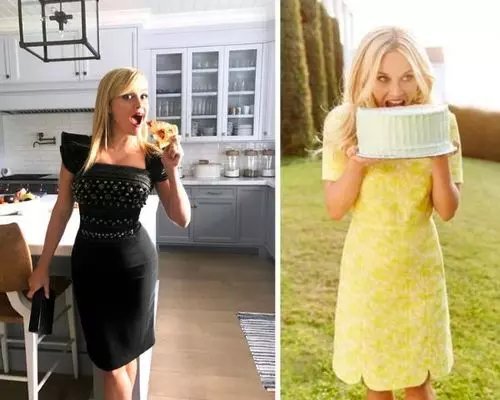 Reese also confesses to loving eating cookies, applesauce cake, Cholula sauce, grit, shrimp, ribs, pasta, and pizza. She often used to visit her favorite Italian restaurant with her ex-husband, Jim Toth, to have pizza and pasta. She has a sweet tooth and loves eating cookies, gingerbread, and candy on Christmas.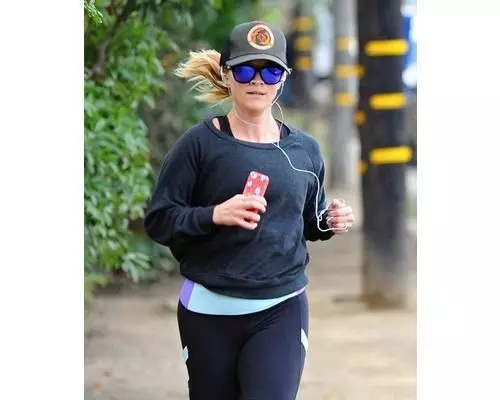 How do Reese Witherspoon's diet and workout routine help her stay fit?
Reese Witherspoon is an Academy Award-winning actress and Hollywood celebrity. She has also been in the public eye for her work ethic and fitness routine. Reese is a fitness enthusiast and has been quoted as saying, "I'm not naturally skinny. I've always had to be vigilant about my diet and exercise."
Over the years, Reese has developed a fitness routine that has helped her lose weight and keep it off.  Reese Witherspoon's weight loss diet, here are the three main tenets of her routine.
Read More: Keely Shaye Smith Weight Loss
3 Weight Management Tips Reese Witherspoon Follows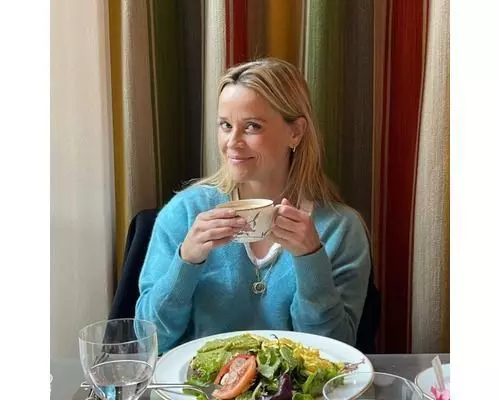 1. Eat a balanced diet
This is essential for any person looking to lose weight or maintain their weight. Reese eats a wide variety of foods, including whole foods, protein, and healthy fats.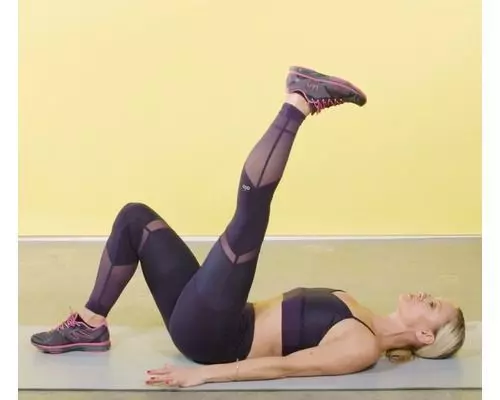 2. Exercise regularly
Reese exercises for at least 45 minutes every day. This helps her lose weight and maintain her fitness level.
Also check out everything about Ashley Graham weight loss as she went from an oversized model to a slim one. Find out everything she did to get the perfect body.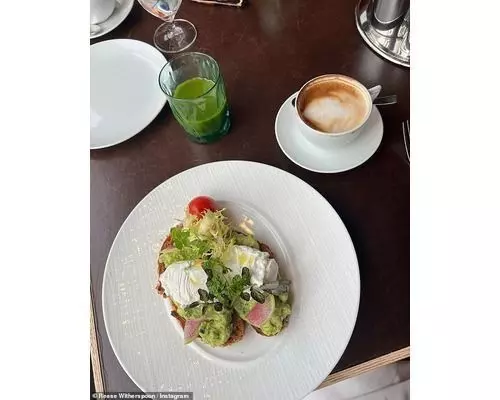 3. Strict daily calorie limit
Reese follows a strict daily calorie limit to keep her body in balance and to help her lose weight.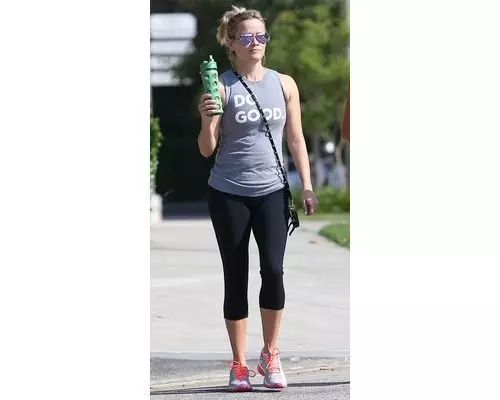 According to Reese, her diet and exercise regimen help her maintain her figure, lose weight, stay young, and keep it off. Reese Witherspoon's daily routine diet is low in calories and has very little sugar content. Her workouts are intense, but they are also effective in burning calories and helping to improve her overall fitness.
Reese's diet is mainly plant-based and consists of fruits, vegetables, whole grains, and dairy. She also avoids processed foods and sugar. Her daily workout routine includes yoga, Pilates, and cardio.
By following a balanced diet and workout routine like Reese's, you can not only stay in shape but also have a healthy lifestyle.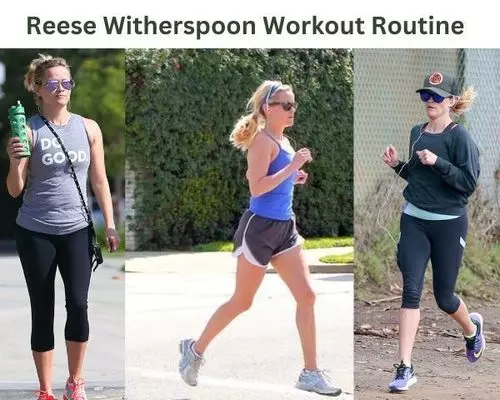 Reese Witherspoon's Workout Routine
Reese Witherspoon is known for her fit body even at the age of 47, and it seems like her dedication to a healthy lifestyle starts before she even steps on the set. Reese is a self-proclaimed workout junkie who regularly hits the gym to stay in shape. She practises yoga religiously and even posts her workout videos, on Instagram sometimes. Here's how her fitness routine helps her maintain her weight: How much does Reese Witherspoon weigh? Only 51 kg!
Reese's fitness routine isn't limited to just the gym; she's also a big advocate of staying active outside of work. She loves to walk and run and even takes hikes and bike rides with her family and girlfriends. Her lifestyle is a testament to the fact that a healthy diet and regular exercise can help you maintain your weight and look great.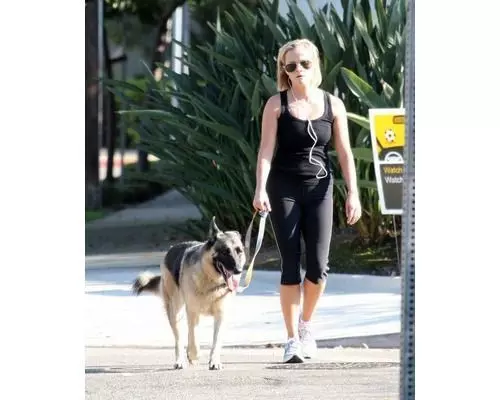 Reese Witherspoon has been admired for her youthful looks since she first appeared on the Hollywood scene. Reese Witherspoon's weight and height are in balanced proportions, and that's what makes her look fit. Her secret to looking and feeling young is a combination of healthy lifestyle choices and staying true to her natural beauty. Reese is known for her fit and healthy body, which she attributes to a balanced diet and regular exercise.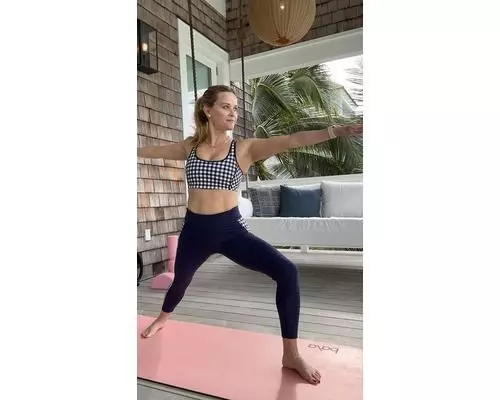 Here's a look at Reese's regular workout routine:
-Monday: 30- 45 minutes of cardio
-Tuesday: 30 - 45 minutes of yoga
-Wednesday: 30 - 45 minutes of pilates
-Thursday: 30 - 45 minutes of cardio
-Friday: 30 - 45 minutes of cardio
-Saturday: 30-45 minutes cardio or yoga
Reese's approach to fitness is simple. She works out regularly and eats a balanced diet. Her routine includes cardio, yoga, strength training, and stretching.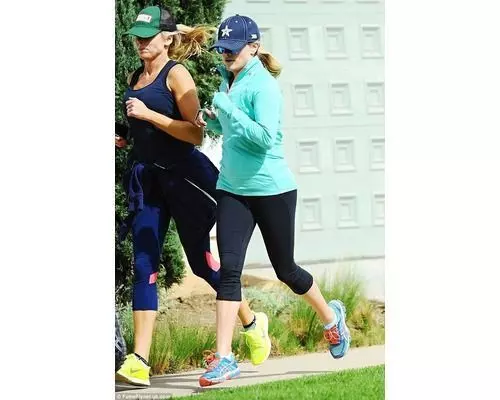 Her cardio routine includes running, biking, hiking, and swimming. Her strength training includes weightlifting and yoga. Her stretching routine includes Pilates and stretching.
Her lower body workout includes downward lunges, forward kicks, standing side kicks, standing side leg pulses, standing glute kickbacks, and several reps of kneeling kick-ups.
She enjoys going trekking with her girlfriends. Reese is also an amazing yogini and is quite excellent with yoga asanas as she practices them regularly.
Reese has been quoted as saying, "I'm very disciplined about my diet, and my fitness, I work out every day and, I eat healthfully."
Reese's fitness routine has helped her stay young and look good for her age. Reese's routine includes working out for at least an hour a day, eating a balanced diet, and not smoking.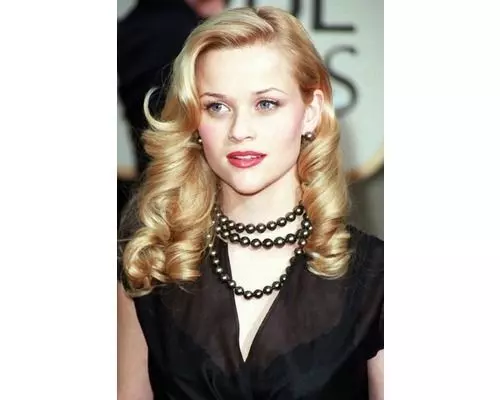 She has been blessed with a youthful and vibrant appearance that makes her look years younger than she is. Her secret to an ever-young body lies in her healthy lifestyle and dedication to her fitness regime. With the help of a personal trainer, she follows a strict diet and exercise routine that helps keep her body toned and energized. Reese also attributes her ageless beauty to good skincare habits, such as regular facials, using quality skin care products, and getting plenty of sleep.
Reese is one of Hollywood's best well-known celebrities. She has worked hard to build her career and her body, and we want to share some of the secrets that help her stay fit and look great. Reese has a strict diet and workout routine that help her stay in shape. She doesn't eat junk food or processed foods, and she exercises for hours every day. Reese Witherspoon is an example of how consistency, dedication, hard work, and a healthy diet plan can help us to stay in shape. By following her diet and workout routine, you can get fit and look great too!
FAQs On Reese Witherspoon Diet And Workout
Q. What's the height and weight of Reese Witherspoon?
Reese weighs 50 kg (110 Pounds). Her height is 5'1''.
Q.Does Reese follow intermittent fasting?
No, Reese believes that a healthy gap between meal times is enough to maintain it, she doesn't believe in restricting diet methods through starvation.
Q. What's the secret of Reese's young-looking skin?
Her diet is full of antioxidants that detoxify the body, replenish dullness faster and make her look young.
Q. How did Reese Witherspoon lose weight?
She eats whole foods. Whole foods provide fibre which makes you feel full for longer and thus prevents overeating. She also works out religiously to maintain her body.
Q. What's Reese Witherspoon's net worth?
Reese is an academy award winner and is also known as one of the leading actresses in Hollywood. She owns a production company and a clothing brand. Her net worth is $420 Million.
Related Articles