This Is How Padma Lakshmi Looks So Young
Sucharitha V
Updated At 13 Sep 22
Padma Lakshmi is a 47-year-old South Indian, model, author, activist and Top Chef Host, who is ranked amongst one of the most beautiful women worldwide!
Check out how Padma Lakshmi looks so young even at the age of 47. The age-defying secrets of her glowing skin, body and beauty tips are all easy to follow!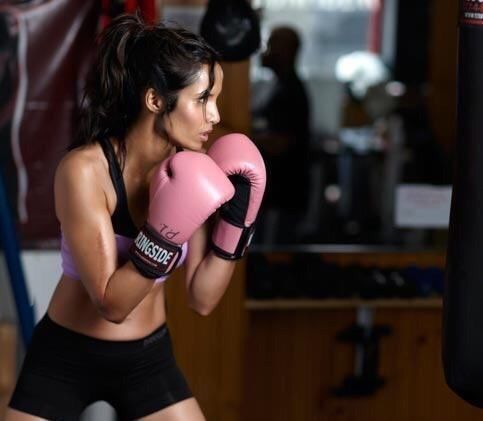 Padma Lakshmi's fitness routine
Padma Lakshmi tries to go to the gym at least 5 times a week. She loves doing almost any type of exercises like cardio, yoga, rope jumping, push-ups or sit ups.
She loves boxing, which has transformed her body, but she has switched to Pilates now because of lower back problems.
She has figured out that Pilates has helped her body in the same way that boxing did, but without straining her back.
Apart from her fitness routine, padma lakshmi swears by acupuncture for her wellness since she suffers from Scoliosis, she goes to a Chiropractor.
She goes for a lymphatic drainage massage twice a month, because it prepares her for shoots and events.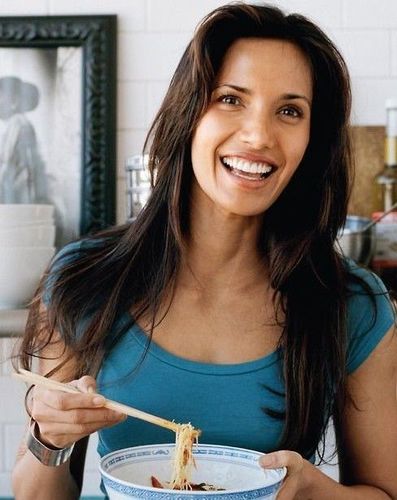 Padma Lakshmi's diet plan
Padma Lakshmi likes to keep her food choices simple and healthy.
Padma Lakshmi sticks to a plant-based diet and believes that the diet should have 50% fruits and vegetables, and they should be eaten first.
She eats a lot of lentils, brown rice, beans, proteins, which is not only essential for good health, but also for healthy skin, hair and nails.
She also loves salads and mixes up different combinations of vegetables, dried fruits, proteins, nuts and salad dressings every now and then, for a delicious and a healthy meal.
She drinks 3 liters of water every day for a healthy body and glowing skin. Since, she has to eat so many different items on the show, she goes on a detox diet after every season.
In this detox diet, she strictly stays away from sweets, red meat, wheat, alcohol, flour, fried food, and dairy except for cottage cheese or low fat yogurt.
Her favorite snack:
She mixes up some tomatoes, basil or parsley, balsamic vinegar, and cottage cheese in a bowl.
She includes crackers, peanuts or rye bread in the mix for some crunch, and voila! She gets a healthy and a delicious snack in a matter of few minutes.

Also Read: Deepika Padukone's Glowing Skin, Diet And Fitness Secrets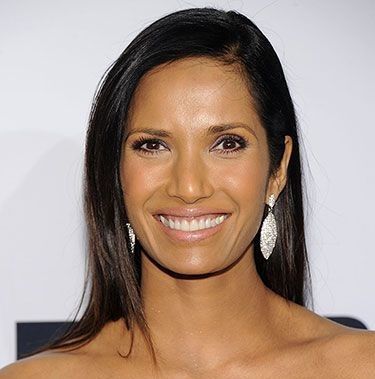 Padma Lakshmi's skincare routine
By the virtue of having Indian roots, Padma Lakshmi can't help but incorporate natural remedies in her skincare routine!
Padma Lakshmi's favourite natural ingredient is honey! She applies honey before a shower to draw out the impurities and soften her skin. Honey has anti-bacterial and moisturizing properties which keeps the skin healthy and moisturied.
She also loves using essential oils for treating many skin problems. She uses tea tree oil for treating acne and jojoba oil to nourish her skin and hair.
The one product she can never forget before leaving her house, is her sunscreen! She also uses minimal makeup, which helps her prevent clogging of pores or early signs of aging.
She gets a facial every six weeks to maintain her combination skin type.
Some of her favorite products are EltaMD sunblock, Mad Hippie Vitamin C Serum, Exfoliating mask from Tracie Martyn.

Also Read: 10 Juice Recipes You Need To Know For Weight Loss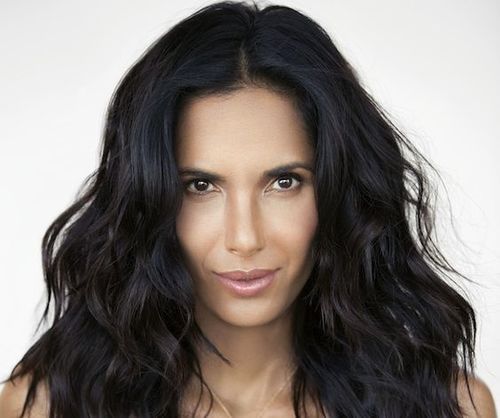 Haircare routine
Padma Lakshmi's secret to beautiful and lustrous hair is simple.
She does an oil massage twice a month with coconut oil or jojoba oil. Then, she braids her hair and let the oil do its magic overnight.
In the morning, she washes it off with her regular shampoo.
She makes sure to eat protein rich food to provide nutrition to her hair. This includes eating eggs and lentils regularly.

Also Read: Fitness Routine And Diet Plan Of 'Miss World 2017' Manushi Chhillar


Padma Lakshmi's best kept age-defying secrets are inherently hidden in her lifestyle, diet and her skincare and haircare routines!
These are easy to follow and can be used by everyone to miantain good health!
Related Articles: